Are Erotic Audio Stories Just for Women?
The question of men's and women's porn consumption habits is an age-old debate. It's part of a much larger discourse on sexuality and the ways it differs among men and women.
For a long time, the grossly inaccurate stereotype has been that women don't consume as much porn as men. There are several reasons why this is untrue, but it all traces back to a single phenomenon.
Traditionally, the porn industry has been catered exclusively toward men. The majority of visual porn content is from a male POV, featuring a single modelesque female porn star at the center of attention. Hence, traditional porn just hasn't been very female-friendly.
When visual porn just wasn't cutting it anymore, more and more women started turning towards audio porn. But as the popularity of audio porn grew, the same debate resurfaced bearing a different face: are erotic audio stories just for women?
To reiterate, though, this is all stemming from misconceptions and stereotypes surrounding sexuality.
Audio Porn: What is Different?
As the name suggests, audio porn is porn that you listen to instead of watching or reading. It refers to nonvisual adult content that focuses on the sounds and narration of sex instead of its visual aspects. While visual porn renders you a spectator to two strangers having sex, audio porn allows you to fully immerse yourself as a participant.
At its core, audio porn is about audio-eroticism; it's about stretching your imagination; it's about savoring each tantalizing breath and moan; it's about hot, crude dirty talk straight in your ear.
Moreover, it's about having a more intimate, gratifying, and, frankly, realistic experience of sex.
As a genre, audio porn is pretty versatile. First of all, audio porn is built around a scenario, and that scenario can be pretty much anything. While visual porn is restricted to costumes and cartoonish special effects, audio porn is only restricted by your imagination.
Moreover, there are various types of audio porn. It can be anything from freestyle dirty talk to a dramatic reading of an erotic story.
With so many types and genres of audio porn, who does audio porn cater to? Is it only women, or is there a larger market for audio porn?
Who is Audio Porn For?
Let's cut to the chase: audio porn is for everyone who enjoys it, regardless of gender.
The narrative around porn consumption has changed slightly, but it still holds on to outdated stereotypes and misconceptions. People believe that women tend to listen to and read porn, while men like to consume it visually. But that's really just an overgeneralization.
In fact, various studies have emerged that not only disprove this claim but suggest the exact opposite. One study suggests that women actually watch more porn than men, while another study indicates that more women than men are turned on by "aggressive" porn.
All these conflicting studies and accounts reveal one simple truth about the porn consumption habits of men and women: it's all about preference! Keep in mind that sexuality isn't tied to gender; they're two completely different things.
Luckily, audio porn is so versatile that, no matter your gender, you're bound to find something that turns you on.
Different Forms of Audio Porn Available Online
You might think that erotic audios are just elbaroate storytellings or drawn-out roleplays. Yes, some audio porn does entail dramatic readings of erotic stories, which, admittedly, isn't everyone's cup of tea.
But if that's your concern, then you really have nothing to worry about. In reality, audio porn is a highly versatile and multifaceted genre. If you're not into complicated storylines and too much dialogue, you can tune into some hardcore dirty talk or more straight-to-the-point audios.
In fact, there are various types and genres of audio porn, including jerk-off instructions (JOI), ASMR audio porn, point-of-view (POV), masturbation audios, orgasm audios, sex audios, and so much more. Within these genres are further subgenres, ranging from BDSM and CNC to exhibitionism and orgasm denial.
Hence, when it comes to audio porn, there really is something for everyone.
Of course, it's always possible that you just don't like audio stimulation. Once again, though, this is a preference thing, not a gender thing.
5 Audio Erotic Stories for Male Listeners
If you're looking for female-made audio porn, here are some websites, apps, and creators you can check out:
Sofiasins — Sofiasins is a female-founded erotica app with a diverse library of erotic audio, from storytelling and roleplaying audios to pillow talk and masturbation recordings.
Audio Desires — Audio desires is an audio porn website in which all the audio is narrated by female voices. The website does offer some subscription-based content, but most of it is free.
Aural Honey — If you're looking for exclusively kinky content, Aural Honey's diverse collection of audio porn caters to every sexual fantasy out there, no matter how kinky it gets.
The Orgasm Sound Library — As the name suggests, this website offers a database of no-frills, real-life orgasm sounds submitted by women. These audios skip the story and long build-ups and get straight to business. The audio clips range in length from short, sweet orgasms to a drawn-out edging session.
&Jane — if you're into voyeurism, that is, if you enjoy being a spectator to other people's sexual encounters, &Jane is the perfect platform. &Jane features real-life stories of sexual encounters submitted anonymously by subscribers.
Conclusion
Audio porn is basically just an alternative type of porn. And when it comes to porn, the rule is that it's all about preference.
Audio porn is no less enjoyable for men than visual porn is for women. Just as there are countless women out there who can't get enough of in-your-face visual porn, there is an equally large market of audio porn that caters to men. This just reinstates that a person's sexuality is independent from their gender.
So don't let untrue stereotypes and misconceptions hold you back from experiencing the wondrous world of audio porn. You'll really miss out otherwise.
How to Use Kismia – The #1 Online Dating Site for Senior Women
As a senior woman, you might be reluctant to use online dating platforms because you are unsure whether you'll know how to use all the features they offer. It's fantastic that you chose Kismia. 
It's not only the best online dating site for senior women but also has a dedicated section for senior dating and is incredibly easy to use. Below you can find out how to use Kismia to meet like-minded individuals.
Create an account
Registering an account with Kismia is straightforward. You can use the official Kismia website or the dedicated Android or iOS app.
To register via the website, you must visit the online dating for senior women page. You only need to click the "Create a new account" button and provide your name, gender, and email address.
If you install the Kismia app on your smartphone, you need to open it and tap on the "Join Now" button. In addition to the information you need to provide when registering on the website, you must also provide a high-quality photo on mobile.
In either case, you will receive a verification email – open it and click the confirmation link. Now, you are ready to use Kismia.
Complete your profile
You must complete your profile to make the most of this online dating site for senior women. Complete profiles are more attractive to other members as they provide more information.
This step is easy to take. You only need to access your profile settings and add information such as age, height, education, habits, dating goals, what you enjoy, and so on.
Start browsing or searching for like-minded people
Kismia makes online dating with senior women straightforward. Once you've set up your account, you are ready to start looking for like-minded people. Using the website or app is pretty simple. You go to search and apply the filters you want to look for a perfect partner.
The app also allows you to chat with people that liked you back so you can get to know each other better and eventually go out on a date.
Conclusion
As you can see, using Kismia is easy, even if you've never been on a dating site for senior women. It takes no time and effort to create an account, complete your profile, and start meeting new singles in the area you want.
How Does Having Sex Help Maintain a Healthy Lifestyle?
Having sex can be a great way to maintain a healthy lifestyle. For example, having sex regularly helps lower your cortisol levels and decrease your risk of having cardiac events later in life. In addition, having sex with a regular partner can also be a great way to get a workout.
Sex reduces cortisol levels
A great way to lower cortisol levels and keep a healthy lifestyle is to have a little sex. The feel-good hormones released during sex include endorphins, which reduce stress and pain. These hormones also help alleviate symptoms of depression and anxiety.
Sex may also boost immune system function. The immune system protects you from bacteria, viruses, and other illnesses. When the body is healthy, it can fight off infections. A good night's sleep can also increase your immune defenses.
Having sex regularly is also an excellent way to boost your mood. Sex releases feel-good hormones, including oxytocin, which promotes happiness and well-being. Watching videos via Rabbits Reviews while having orgasms may also raise dopamine levels, a chemical known to elevate mood.
Sexually active women have a lower risk of cardiac events later in life
Compared with men, women are less likely to die of cardiovascular diseases, such as a heart attack or stroke, later in life. In addition, according to research published in the American Journal of Medicine, women who had sex more than once a week had lower risks of cardiovascular disease than those who did not have sex.
The study included 495 sexually active men and women aged 65 years or younger hospitalized for their first heart attack. The median follow-up period was 22 years. During that time, 211 participants died. The hazard ratio of death due to cardiovascular disease was 35% lower among those who maintained or increased their sexual activity.
Having sex is a good form of exercise
Whether you are in it for the high or just the thrill of the experience. It is a form of exercise that can provide similar health benefits as other forms of physical activity. It is also a lot more fun, especially if you do it with your significant other.
When we think of exercise, we usually imagine a sweaty session at the gym. However, the benefits of sex as exercise are more than just a few more calories burned. Sex also provides several physical benefits, including improved circulation and a more muscular immune system.
In addition to burning many calories, sex can also increase your libido. This is good, as a high libido is associated with increased self-esteem and pain resistance. In addition, a Scottish study suggests that sexual activity reduces blood pressure during stressful events.
Sex with a regular partner
Having sex with a regular partner can have numerous health benefits. This is because the body releases endorphins, your body's pain-relieving compounds.
It also helps to lower the body's cortisol levels. This is the primary stress hormone in the body. By reducing your cortisol, you'll be more relaxed. This will make you feel better, leading to better sleep.
Getting sex with a regular partner also helps to improve your memory. This is because sex helps to increase your blood flow and enhance the flow of glucose through your body.
A recent study found that people who engage in more sexual activity have a better immune system. This means they'll be able to better ward off colds and germs.
Afterglow from sex
Having sex may not be as commonplace as it once was, but it can still boost your relationship satisfaction and improve your well-being. A study from Florida State University suggests that the afterglow effect may be confirmed and protective for your marriage.
The afterglow effect is thought to come from releasing hormones, such as oxytocin, that help people bond and build trust. It may also come from interactions that occur outside the bedroom. However, the afterglow effect has yet to be studied in depth.
According to the study, oxytocin is the love hormone and may be responsible for the afterglow effect. However, it may be hard to gauge how much oxytocin is released during a sexual encounter.
Effects of menopause on sex
Among women, many changes occur during menopause. These changes can be both physical and emotional. They can have a significant impact on the quality of your life. Unfortunately, in some cases, they can also cause sexual dysfunction.
Physical changes may include the vagina being drier and less sensitive. In addition, the vaginal walls become thinner, which can increase friction during intercourse. Also, hormone levels drop, which can affect the vagina's sensitivity.
The clitoris may become less sensitive, increasing pain during sexual intercourse. Itching, burning, and swelling can also occur. If you suffer from any of these symptoms, talk with your doctor.
Hormone replacement therapy is a standard treatment for menopause symptoms. It can help reduce hot flashes and mild depression. The hormones may also increase blood flow to the vagina, improving sex performance.
Fun Ways to Immediately Spice Up Your Love Life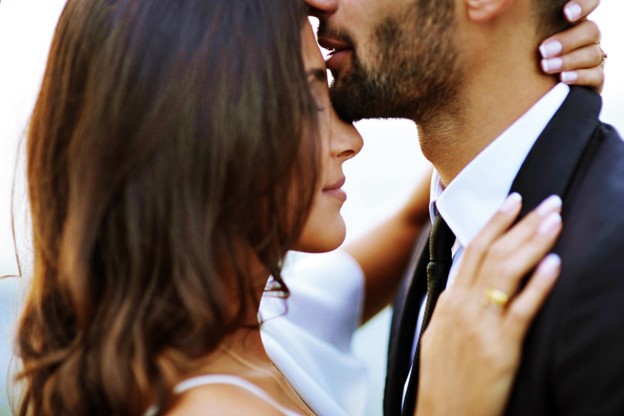 It's normal for long-term relationships and marriages to enter a stalled phase and fall into a routine. Lovemaking becomes rare, and all you do now is arguing who will take the trash out.
Spicing things from time to time can be a great way to boost your sex life and initiate intimacy. Let's not forget that it will boost your mood, and the increase in endorphins will positively affect your sleep, brain function, and emotions.
Making things fun in the bedroom doesn't have to be a challenge. With a couple of tips and tricks, you could easily spice things up and bring the passion back into your bedroom. So how can you make things interesting? Follow along to learn a couple of fun tricks and recommendations.
Try New Things
Now the first advice you would get is to try something new. Whether it's as simple as changing a position, adding a blindfold, or buying a new toy, it will undoubtedly add more excitement to the bedroom.
Also, you could enhance the foreplay and search for webcam models on cam sites and even try including a third person in your sex life. Of course, this would be virtual, so you could try both, with men and women, and see what works best. These models know how to ignite passion and give you the stimulus to spice things up.
Schedule Activities
If your schedules are hectic and you barely have time for each other, make it a habit to schedule a night at least once per week that will be dedicated just for the two of you. Spending time with your partner is one of the best things you could do to restore fun.
For example, you could have a date in your bedroom, with candles, a romantic dinner, and a hot bathtub.
The most important thing is to have fun together and do activities that you truly enjoy. As a matter of fact, it doesn't have to be a dinner in the bedroom, you could go to a tennis lesson, a hike, or try out a new restaurant you've always wanted to go to.
When you do such activities, you'll pay more attention to each other, which is a sort of foreplay. At the end of the date, you won't be able to take your hands off each other.
Communicate
Even though you might think communication is not that fun, it does wonders in the relationship. You'll be able to express your needs, fantasies, and expectations from your partner so that you are on the same page regarding your sex life.
Even if that means sending a provocative text in a playful and fun way to let know your partner that you're thinking about them. You could enhance their imagination by sending something hot and sexy and getting creative.
Another thing that will help your communication is expressing your fantasies. You could create a list of fantasies and exciting ideas you'd want to try out together. If you come up with something your partner is unwilling to do, you could remove it or put it in a "maybe" list for later revision. This will keep things hot and allows you to focus on the pleasure in the bedroom.
Pleasure Yourself
Pleasuring yourself in front of your partner will build intimacy since you'll allow them to see you enjoying yourself. Although it shows you in a state of vulnerability, your partner will be encouraged to feel closer to you and won't be able to wait enough to get you in bed.
For more adventurous couples, there is a spicier suggestion. You could purchase one of those remote toys that one partner inserts inside themselves, and the other has the remote control. You'll use this for extended foreplay or teasing to let your partner know what they'll expect when they get home.
Watch an Erotic Movie
Another fun way to spice things up is by watching an erotic movie. Instead of playing a porn video, it is a more couple-friendly way to help you get excited and closer.
And if you're way past this level, you could attend sex classes, sex conventions, or workshops where you'll get ideas for when you get home.
A sex class will open your mind to endless possibilities and a whole new experience in the bedroom. As a couple, you can learn about sex techniques, sex positions, props, toys, etc.
Have Fun!
Regardless of the method you use in the bedroom, at the end of the day, it's all about you and your partner having fun together. Don't feel pressured into being intimate at all costs, let it happen naturally for you.