Dating is not easy, and making it about gay love turns it into something more challenging. Being gay adds a unique level of complexity to the whole dating process because, for one, only men are involved in this situation, and they can be quite stubborn, you know. When your heart is guarded, and you are still figuring out what you truly want from your partner, finding a romantic partner becomes all the more taxing.
People are now a bit more lenient towards LGBTQs, and there are more gay clubs and bars than you could find a decade ago. Still, hanging out at these bars may or may not help you find a partner. Turning to online dating sites may have the answer to all your questions, because even if you say, "I only want a gay hookup near me," socializing alone is not going to cut it.
Dating sites are now different from what they used to be a few years ago – they are a lot safer, more effective, and more entertaining. But to enjoy casual gay dating to the full, be sure to remember a few tips.
Determine What You Want Out of It
Knowing exactly why you want to use a dating site can make the whole partner search a lot more efficient and meaningful. For instance:
Occasional Hookups: If you are looking for guys for occasional hookups, nothing works better than a niche gay hookup site. You can simply put your profile out there and hope for someone seeking a casual relationship to contact you directly. You are more likely to be successful when you come with this frame of mind and know you are not ready for any commitment.
Friends with Benefits: The term means different things to different people, but it simply refers to sexual relationships without any commitment involved in most cases. Finding a "friend" online is the way to go because you can discuss your expectations and determine how often you are going to see each other without feeling awkward or developing any soft corner.
Open Relationships: When you are already in a relationship with another man and still looking for a third, be sure to make it clear from the word go. Dating sites now allow you to find partners seeking open relationships, but be sure to use the right filters and tell your partner that you are not exclusively dating them.
Consider Video Chat before Meeting Offline
Finding the most popular and authentic casual dating site is essential for enjoying gay interaction. One way to make a decision is to check how diverse the modes of communication are. A good dating site offers instant messaging and a live chat feature, but an excellent platform adds voice chat and video chat with various functionality in chat rooms, such as file exchange, etc.
When dating casually, be sure to take it past text messaging. Consider having a voice chat or ask him for his phone number. If it goes well, suggest chatting face-to-face or initiate a video call. With dating sites offering a video chat facility, you do not have to turn to Skype, Zoom, or Facetime. Video interaction helps you make friends quickly and simplifies getting to know your potential partner better. With VR technology and other advancements, you can actually turn your video session into a real-time date. So be sure to utilize the opportunity before going out for a casual gay date.
Do Not Raise Your Expectations Too High
Dating sites can make a huge difference to your love life, but understand where to stop and how to manage your expectations. So many gay men suffer because they have high expectations and are way too picky than they should be. Yes, with a good dating site, the pool of possibilities seems endless, but you have to learn to draw a line somewhere.
Understand that gay men come with inflated egos and strive hard to be the best at whatever they do. You cannot behave irrationally while choosing a partner. Knowing there are so many potential partners does not mean you can write someone off just because they do not look exactly the way you want. Give it a shot. Start a conversation. Lower your expectations a little. Get to know him better, and you will love every minute of dating casually online.
Avoid Getting Attached if You Want to Stay Casual
It seems there are no rules when dating casually, but that is not true. One of many unsaid rules is to ensure you do not get too attached and end up being heartbroken. Some people say that casual dating is emotionally empty, so it is okay to add a bit of emotions to relationships. It is fine so long as you know your boundaries, or you might develop feelings for your partner. If it is two-way traffic, you might give it a try and consider turning it into something more meaningful. But to avoid any such situation, be upfront about what you like and why you are using a casual gay dating site in the first place. Setting meet-up limits may also give you a reality check and keep you grounded.
Conclusion
Casual gay dating is a lot of fun when you know how to set limits and find a like-minded partner. Dating sites are there to help, but be sure to spend more time chatting and getting to know your guy to ensure your casual gay dating experience does not become a source of heartache for you.
How Does Having Sex Help Maintain a Healthy Lifestyle?
Having sex can be a great way to maintain a healthy lifestyle. For example, having sex regularly helps lower your cortisol levels and decrease your risk of having cardiac events later in life. In addition, having sex with a regular partner can also be a great way to get a workout.
Sex reduces cortisol levels
A great way to lower cortisol levels and keep a healthy lifestyle is to have a little sex. The feel-good hormones released during sex include endorphins, which reduce stress and pain. These hormones also help alleviate symptoms of depression and anxiety.
Sex may also boost immune system function. The immune system protects you from bacteria, viruses, and other illnesses. When the body is healthy, it can fight off infections. A good night's sleep can also increase your immune defenses.
Having sex regularly is also an excellent way to boost your mood. Sex releases feel-good hormones, including oxytocin, which promotes happiness and well-being. Watching videos via Rabbits Reviews while having orgasms may also raise dopamine levels, a chemical known to elevate mood.
Sexually active women have a lower risk of cardiac events later in life
Compared with men, women are less likely to die of cardiovascular diseases, such as a heart attack or stroke, later in life. In addition, according to research published in the American Journal of Medicine, women who had sex more than once a week had lower risks of cardiovascular disease than those who did not have sex.
The study included 495 sexually active men and women aged 65 years or younger hospitalized for their first heart attack. The median follow-up period was 22 years. During that time, 211 participants died. The hazard ratio of death due to cardiovascular disease was 35% lower among those who maintained or increased their sexual activity.
Having sex is a good form of exercise
Whether you are in it for the high or just the thrill of the experience. It is a form of exercise that can provide similar health benefits as other forms of physical activity. It is also a lot more fun, especially if you do it with your significant other.
When we think of exercise, we usually imagine a sweaty session at the gym. However, the benefits of sex as exercise are more than just a few more calories burned. Sex also provides several physical benefits, including improved circulation and a more muscular immune system.
In addition to burning many calories, sex can also increase your libido. This is good, as a high libido is associated with increased self-esteem and pain resistance. In addition, a Scottish study suggests that sexual activity reduces blood pressure during stressful events.
Sex with a regular partner
Having sex with a regular partner can have numerous health benefits. This is because the body releases endorphins, your body's pain-relieving compounds.
It also helps to lower the body's cortisol levels. This is the primary stress hormone in the body. By reducing your cortisol, you'll be more relaxed. This will make you feel better, leading to better sleep.
Getting sex with a regular partner also helps to improve your memory. This is because sex helps to increase your blood flow and enhance the flow of glucose through your body.
A recent study found that people who engage in more sexual activity have a better immune system. This means they'll be able to better ward off colds and germs.
Afterglow from sex
Having sex may not be as commonplace as it once was, but it can still boost your relationship satisfaction and improve your well-being. A study from Florida State University suggests that the afterglow effect may be confirmed and protective for your marriage.
The afterglow effect is thought to come from releasing hormones, such as oxytocin, that help people bond and build trust. It may also come from interactions that occur outside the bedroom. However, the afterglow effect has yet to be studied in depth.
According to the study, oxytocin is the love hormone and may be responsible for the afterglow effect. However, it may be hard to gauge how much oxytocin is released during a sexual encounter.
Effects of menopause on sex
Among women, many changes occur during menopause. These changes can be both physical and emotional. They can have a significant impact on the quality of your life. Unfortunately, in some cases, they can also cause sexual dysfunction.
Physical changes may include the vagina being drier and less sensitive. In addition, the vaginal walls become thinner, which can increase friction during intercourse. Also, hormone levels drop, which can affect the vagina's sensitivity.
The clitoris may become less sensitive, increasing pain during sexual intercourse. Itching, burning, and swelling can also occur. If you suffer from any of these symptoms, talk with your doctor.
Hormone replacement therapy is a standard treatment for menopause symptoms. It can help reduce hot flashes and mild depression. The hormones may also increase blood flow to the vagina, improving sex performance.
Fun Ways to Immediately Spice Up Your Love Life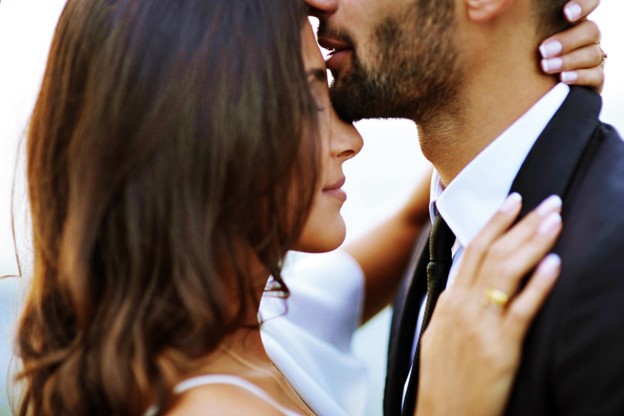 It's normal for long-term relationships and marriages to enter a stalled phase and fall into a routine. Lovemaking becomes rare, and all you do now is arguing who will take the trash out.
Spicing things from time to time can be a great way to boost your sex life and initiate intimacy. Let's not forget that it will boost your mood, and the increase in endorphins will positively affect your sleep, brain function, and emotions.
Making things fun in the bedroom doesn't have to be a challenge. With a couple of tips and tricks, you could easily spice things up and bring the passion back into your bedroom. So how can you make things interesting? Follow along to learn a couple of fun tricks and recommendations.
Try New Things
Now the first advice you would get is to try something new. Whether it's as simple as changing a position, adding a blindfold, or buying a new toy, it will undoubtedly add more excitement to the bedroom.
Also, you could enhance the foreplay and search for webcam models on cam sites and even try including a third person in your sex life. Of course, this would be virtual, so you could try both, with men and women, and see what works best. These models know how to ignite passion and give you the stimulus to spice things up.
Schedule Activities
If your schedules are hectic and you barely have time for each other, make it a habit to schedule a night at least once per week that will be dedicated just for the two of you. Spending time with your partner is one of the best things you could do to restore fun.
For example, you could have a date in your bedroom, with candles, a romantic dinner, and a hot bathtub.
The most important thing is to have fun together and do activities that you truly enjoy. As a matter of fact, it doesn't have to be a dinner in the bedroom, you could go to a tennis lesson, a hike, or try out a new restaurant you've always wanted to go to.
When you do such activities, you'll pay more attention to each other, which is a sort of foreplay. At the end of the date, you won't be able to take your hands off each other.
Communicate
Even though you might think communication is not that fun, it does wonders in the relationship. You'll be able to express your needs, fantasies, and expectations from your partner so that you are on the same page regarding your sex life.
Even if that means sending a provocative text in a playful and fun way to let know your partner that you're thinking about them. You could enhance their imagination by sending something hot and sexy and getting creative.
Another thing that will help your communication is expressing your fantasies. You could create a list of fantasies and exciting ideas you'd want to try out together. If you come up with something your partner is unwilling to do, you could remove it or put it in a "maybe" list for later revision. This will keep things hot and allows you to focus on the pleasure in the bedroom.
Pleasure Yourself
Pleasuring yourself in front of your partner will build intimacy since you'll allow them to see you enjoying yourself. Although it shows you in a state of vulnerability, your partner will be encouraged to feel closer to you and won't be able to wait enough to get you in bed.
For more adventurous couples, there is a spicier suggestion. You could purchase one of those remote toys that one partner inserts inside themselves, and the other has the remote control. You'll use this for extended foreplay or teasing to let your partner know what they'll expect when they get home.
Watch an Erotic Movie
Another fun way to spice things up is by watching an erotic movie. Instead of playing a porn video, it is a more couple-friendly way to help you get excited and closer.
And if you're way past this level, you could attend sex classes, sex conventions, or workshops where you'll get ideas for when you get home.
A sex class will open your mind to endless possibilities and a whole new experience in the bedroom. As a couple, you can learn about sex techniques, sex positions, props, toys, etc.
Have Fun!
Regardless of the method you use in the bedroom, at the end of the day, it's all about you and your partner having fun together. Don't feel pressured into being intimate at all costs, let it happen naturally for you.
Signs That Your Casual Partner Wants to Make It Serious
Today's world is practical, so it's hard to impress someone with a "sex buddies" type of agreement. People are always in a hurry, so there is no time for a serious relationship, especially when we're young and ambitious. We are more interested in friends, parties, studies, work, and anything but commitment. The cult of "living for yourself" continues to grow and gather followers in all corners of the world. But as we grow older, things change. For example, many people start seeking more serious relationships when they reach the peak of their career or graduate from university. But some fall in love with their sex buddy completely out of the blue and start looking for reasons to turn a no-strings-attached into a serious relationship. It can become a problem if you're not planning anything serious at this point in your life. But how do you know for sure that you're not making this up and your casual partner really wants to make it serious? There are certain markers by which you can tell for sure that your sex friend has fallen in love with you!
1. They want to spend more time with you
If all you have in common is sex, what's the point of meeting outside the bedroom? It's how a casual relationship works: you meet for a hookup every now and then and forget about each other till the next time. But if you've been noticing lately that your partner wants to spend more time with you, chances are that they developed romantic feelings for you. This, in turn, means that they want to make you fall for them by trying to spend more time together. This is a red flag! A person with no romantic feelings for you has no reason to spend all their free time with you.
2. They are jealous about your other dates
Most likely, you are currently using tenderbang sex dating to find casual one-night stands on top of the no-strings-attached relationships you already have. And that's okay because you don't have to remain faithful to each other. Why date one person when hundreds of new partners are waiting for you on dating sites that can give you thousands of unforgettable nights of passion? Most of today's youth spend their days and nights on dating sites, arranging hookups and looking for romantic adventures. But if your casual partner has suddenly started judging you for your dating profile or speaking negatively about your love affairs outside of your relationship, that's a red flag, too. It sounds like they are just jealous, which means they don't want only sex from you anymore, they want something more serious.
3. They are interested in your opinions
Why should they care about your opinion if you meet only to satisfy your needs? You don't ask their opinion on what couch to buy for your apartment or if your new hairstyle suits you. But if your casual partner is starting to ask your opinion more and more in matters that relate to their personal life, it means they have become attached to you. And if a person feels attached to someone they regularly sleep with, romantic feelings won't be long in coming.
4. They introduce you to their friends
No one introduces their sex friends to their real friends. That's something more personal, and that's what you do when you want to introduce your boyfriend or girlfriend to people you love and cherish. It means they appreciate you and want to make you a part of their personal life. It's nice, but if you're not planning anything serious, ask straight up what your casual partner is up to. If it's okay and they don't have romantic feelings for you, chances are they'll just laugh it off, and you'll forget the incident. But if your inquiries offend them, that's another red flag.
5. They include you in the future plans
Making plans for the future together with your hookup buddies is strictly forbidden. And this is something you should discuss initially before starting a no-strings relationship. But if you have begun to notice that your partner is making plans for the future, including you in them without your consent, this is another sign that they may have romantic feelings for you. And the longer this relationship lasts, the harder it will be for you to leave.
A no-strings-attached relationship may seem like a simple thing at first glance, but there are always feelings involved in such affairs, which complicates things tenfold. If you're not planning anything serious with your current casual partner and you've started noticing the markers listed above, it's best to talk to them as soon as possible. The sooner you let them know that you are not interested in commitment, the easier it will be for you to part amicably.