7 Celebrities with Interesting Hobbies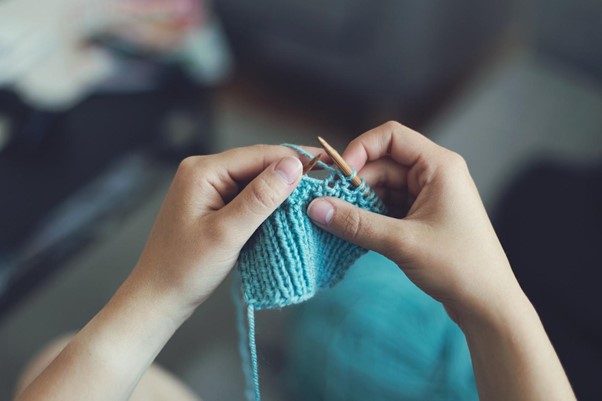 Ever wonder what the rich and famous do in their free time? Turns out, a lot of them do the same kind of things that we do, with a few notable exceptions. From mundane activities like ping pong playing to more…exotic hobbies like high-flying trapeze, these celebrities are sure to give you a few ideas on how to spend your downtime. You can also learn from bridge-playing billionaire Warren Buffet by playing some of these fun online games!
The Celebrities
Google Founder Sergey Brin is a High-Flying Trapeze Artist
Brin clearly enjoys "high-adrenaline" activities. He has dabbled with in-line skating, gymnastics, as well as walking on his hands, and jogging to work wearing Vibram FiveFingers barefoot slip-on shoes. 
However, amongst all of these, his strangest hobby is undoubtedly his love for high-flying trapeze, something he started doing at a circus training center in San Francisco when it hosted bonding events for Google team members while the company was still getting off the ground. 
Brin ultimately went on to take an advanced trapeze class in 2009 at Circus Warehouse, which is located in New York. 
Business Magnate Warren Buffett Enjoys Playing the Ukulele and Says Online Bridge Games Keep His Mind Agile
The "Oracle of Omaha, " as he's known in the world of finance, is a gentleman with many wide-ranging abilities.
The magnate has been playing the ukulele for years, and once made headlines for playing a duet with Jon Bon Jovi at the Forbes 400 Summit on Philanthropy. Buffet has also released his own interpretation of the famous 1971 "I'd like to buy a Coke" commercial, which he dedicated to the soda company on their 100th anniversary.
The Berkshire Hathaway tycoon said in an interview with CNN Money, that he also enjoys playing online bridge on Mondays with a few other partners, one of which includes fellow billionaire and philanthropist Bill Gates.
In an article titled "Why Warren Buffett Plays Bridge," Hussman Funds economist John P. Hussman stated that he believed Buffett's love of the card game could be due to the fact it puts an emphasis on playing a hand right, instead of simply playing a successful one.
Virgin Group Tycoon Richard Branson's Loves to Kitesurf
Ringing in at an estimated net worth of more than $5 billion, Richard Branson has plenty of time and money to spend on eclectic hobbies, which includes his love for kitesurfing.
The founder of Virgin Group said in an interview with SurferToday.com, that he first found out about the sport while spending time at his home on Necker Island in 2002, noting how dangerous the hobby would be, with the risk of being dragged along the reefs after a fall being substantial.
Branson said he enjoys spending time away from his devices while going kitesurfing, which lets him go back to work feeling totally refreshed and ready to get back into the fray.
Hollywood Starlet Leslie Mann Rides a Unicycle
The actress who starred in films like "Knocked Up" and "This Is 40", said in an interview with Oprah Magazine in 2012, that she believes that riding a unicycle is something she considers to be her greatest hidden talent.
The star says she received her first unicycle for Christmas when she was just 10 years old and taught herself how to ride it. She has since learned to do a variety of tricks, such as riding backwards, as well as doing curb jumps.
Billionaire Anil Ambani from India is Addicted to Running Marathons
Ambani, who is a multibillionaire and serves as the chairman for Reliance ADA Group, has been known to run the streets of Mumbai before the sun comes up and with bodyguards in tow, according to a report by The Economist.
The magnate said in an interview with Bloomberg BusinessWeek, that he first began to take his health seriously after being questioned about his weight while attending a conference for investors in New York City.
After this encounter, Ambani said that his father told him that he could buy anything he wanted, from clothes to food, houses, and vacations, but he could never buy good health. According to Ambani, he decided to make some serious changes and started to train for the Boston Marathon, which he completed in 2003.
Ambani says that he believes at its core, running is about pushing boundaries and realizing one's full potential.
Actress Susan Sarandon is an Avid Ping Pong Enthusiast
The actress, known for winning multiple Academy Awards, says that she is such a fan of the game that she even gifts friends with their very own ping pong tables, as well as donating tables to inner-city schools, according to an interview with The Associated Press.
Sarandon is also part-owner of SPiN, which is a social network for ping pong players with locations across North America, from New York City and Toronto to Los Angeles and San Francisco.
In her interview with The Associated Press, Sarandon said that she loves the game because it promotes equality, it can be played by anyone regardless of age, gender, or body type, and that it can even be played by people who are physically frail or disabled.
How to Find Authentic and Legal Casinos Online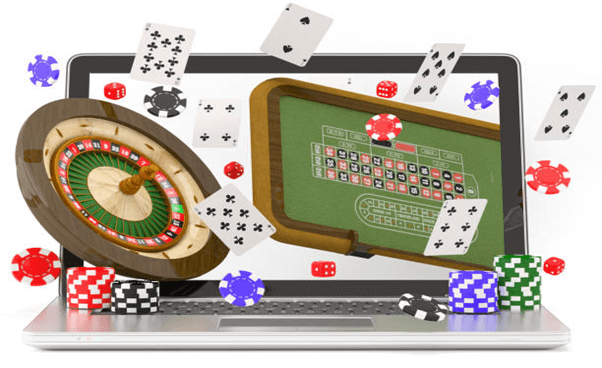 There are many reasons why people might want to gamble online. For some, it is a way to relax and have some fun. For others, it is a way to make money. Whatever the reason, it is essential to find an authentic and fastest withdrawal online casino Australia 2022 before playing. Nowadays, there are hundreds of casinos that you can find online. However, only some of them are legal and authentic. This article will teach you how to find a legal and authentic platform online.
How to Differentiate Between an Authentic and Illegal Online Platform?
When venturing into the world of online gambling, it is essential to be able to differentiate between an authentic and an illegal online platform. There are many fake or "rogue" platforms out there that can try to scam you out of your hard-earned money. It is essential to do your research on any platform before depositing any money to avoid being scammed. Here are a few tips on differentiating between an authentic and an illegal gambling site.
A valid license is the first thing you should look for when trying to find an authentic online platform. All legitimate platforms will have a license from a reputable gaming commission. If a casino does not have a valid license, it is most likely operating illegally. You can usually find this information on the website.
Another way to tell if an online casino is legitimate is by looking at customer reviews. The gambling platform is most likely legitimate if there are mostly positive reviews. However, if there are mostly negative reviews, it is best to stay away from that particular platform.
You should also be able to contact the platform's customer support quickly. A legitimate gambling site will have customer support available 24/7 in case you have any issues. You should be able to reach them through email, live chat, or over the phone. If you can't get in touch with customer support quickly, then that is a red flag that the casino might not be legitimate. Besides, there is news that Amazon gives a $500m coronavirus bonus to workers—but there's a hidden cost.
What to Look for in an Online Casino
When it comes to choosing the best online casino for real money, there are a few things that you need to take into account. Here are some tips on what to look for:
Make sure that the best payout online casino is licensed and regulated by a reputable authority. This will ensure that the site follows fair gaming practices and that your personal and financial information is protected.
Check out the selection of games and make sure that there is something for everyone. There should be a good mix of slots, table games, and maybe even some live dealer games.
Have a look at the bonus offers and see if there is something for you. A good bonus can give your bankroll a nice boost, so it's always worth checking out.
Take a look at the customer support options and make sure that you will be able to get help if you need it. A good platform should offer 24/7 support via live chat, email, or phone.
By following these tips, you should be able to find a great online gambling platform that you can enjoy for years to come.
How to Detect a Legal Online Platform
There are several different ways to go about finding a legal casino online. Perhaps the best way is to simply search for "legal online platform" on your favourite search engine. This should bring up several results, which you can then browse through at your leisure. Another option is to ask around among your friends or family members who might have experience with gambling online. If anyone you know has had a good experience with an online platform, they may be able to point you in the right direction.
Once you have found a few potential sites that you think might be worth checking out, the next step is to do some research on each one. You can start by reading online reviews of the casinos in question. This can give you a good idea of what other players have thought of their experiences with the gambling platform. If there are a lot of positive reviews, then that is usually a good sign that the casino is worth checking out. However, even if there are some negative reviews, this doesn't necessarily mean that the platform is a bad choice. It is always important to read as many reviews as possible before making a final decision.
Why Is It Important to Play at Legal Casino
There are several reasons why it is essential to play at legal casinos.
First, playing at a legal casino ensures that the games are fair and that the casino is operating legally. This protects players from being scammed or cheated out of their money.
Second, playing at a legal casino helps ensure that the platform follows all of the laws and regulations in place to protect players and their money. This includes ensuring that the casino is properly licensed and insured and follows all of the rules and regulations regarding payouts and bonuses.
Finally, playing on a legal platform gives players peace of mind knowing that their money is safe and they are not at risk of being cheated or scammed.
Conclusion
There are a few things to keep in mind when searching for authentic and legal casinos online. First and foremost, be sure to check that the casino is licensed by a reputable authority. Secondly, take the time to read reviews of the platform before signing up. Finally, make sure to contact customer support if you have any questions or concerns. With these simple tips, you can be sure to find a safe and legal online platform that meets your gaming needs.
The Popularity of Casino Slots in Australia
Casino games have been around for centuries and have undergone a great deal of evolution over the years. One of the most popular casino games, slots, has also evolved a great deal since its inception. Australian casino slots are some of the most popular gambling machines in the world. Many people find australian online casino and enjoy playing these machines for both the excitement and the chance to win money. There are many different types of casino slots, and each one offers its own unique gameplay.
Australian Casino Slots History
Australian casino slots have a long and interesting history. The first ever the slot machine was invented in 1891 by Charles Fey, and it wasn't until the 1950s that it started to become popular in casinos. Today, there are thousands of different slot machines to choose from in casinos all over Australia. Slots became popular in Australia because they were easy to play and didn't require any skill or strategy. This meant that anyone could come in and try their luck, regardless of whether they knew anything about gambling or not.
The first ever slot machine was a simple three-reel machine with just five symbols: horseshoes, diamonds, spades, hearts, and a Liberty Bell. The Liberty Bell was the highest-paying symbol, and it quickly became the most popular machine in casinos. While there have been many changes to slot machines over the years, they remain one of the most popular casino games in Australia. If you're looking to try your luck at slots, you'll be sure to find a machine that suits your taste and budget. If you like to watch TV after playing slots, then there is information that reports that cites fewer than 10,000 daily viewers for CNN+.
The Popularity of Casino Slots in Australia Today
Casino slots are very popular in Australia today. Many people enjoy playing these games because they offer a chance to win big jackpots. There are also many different types of casino slots available, so players can choose the ones that best suit their interests.
One type of casino slot that is particularly popular among Australian players is the progressive slot machine. This type of machine offers players the chance to win increasingly large jackpots as they play. The more money that is bet on the machine, the larger the jackpot becomes.
Players can also choose to play casino slots that offer a set payout amount. These machines typically pay out a fixed amount for each spin, regardless of how much money is bet on the machine. While these machines may not offer the same potential for large jackpots as progressive slots, they can still be quite lucrative for players who know how to play them well.
Finally, players can also choose to play casino slots that offer a bonus game. These machines typically pay out a small amount of money for each spin, but they also offer players the chance to win a bonus game. These games can be quite exciting and can provide players with an opportunity to win even more money.
Future of Casino Slots in Australia
The future of slots in Australia looks very promising. There are many new developments taking place that will make playing these machines even more exciting and convenient for players. For example, new technology is being developed that will allow players to play their favourite slots games online. This means that they will not have to leave the comfort of their own home to enjoy the thrill of playing slots.
In addition, many of the leading online casinos are now offering mobile slots games. This means that players can access their favourite slots games from anywhere in the world, as long as they have an internet connection. This is perfect for those who travel frequently or who do not have access to a computer at home.
Different Types of Slots
There are many different types of slots, and each one offers its own unique benefits and drawbacks. Here is a look at some of the most popular types of slots:
Progressive Slots: Progressive slots offer the opportunity to win large jackpots, but they also come with high House Edge rates. The odds of hitting the jackpot on a progressive slot are usually very low, but the potential payouts are extremely high.
Bonus Slots: Bonus slots offer players the chance to earn extra cash by playing for longer periods of time. These types of slots typically have higher House Edge rates than regular slots, but they also offer the potential for large payouts.
Multiplier Slots: Multiplier slots allow players to multiply their winnings by playing for longer periods of time. These types of slots typically have higher House Edge rates than regular slots, but they also offer the potential for large payouts.
Free Spins Slots: This type of slot offers players the chance to earn extra cash. These types of slots typically have lower House Edge rates than regular slots, but they also offer the potential for large payouts.
No Deposit Slots: No deposit slots offer players the opportunity to play without having to make a deposit. These types of slots typically have very high House Edge rates, but they also offer the potential for large payouts.
If you have free time between gambling sessions, then you can read useful information about the most recent regulations on online casinos worldwide.
Conclusion
As we can see, online slots are extremely popular in Australia. This is due to a number of factors such as the wide range of games available, the ease of playing and the potential for big winnings. If you're looking to get involved in the Australian gambling scene, then playing slots online is a great option.
How to Organize an Unforgettable Stag Do in Krakow?
Have you faced a stag party for your friend and are wondering how to make it unforgettable? Consider what entertainment can please the groom, because it should be tailored primarily to him. If he is a fan of games, action movies, gangster movies or history, a visit to the shooting range may be a great choice. It is also a good place for people who love adrenaline.
Stag activities in Krakow – what is worth seeing?
Krakow is often chosen for stag parties, not only for people from Poland, but also for visitors, which is why weekend getaways are becoming more and more popular. Then it is worth organizing entertainment and spending time also on sightseeing. Krakow is a unique city, full of history, monuments and beautiful places. What is worth seeing during a bachelor party in Krakow? Undoubtedly the showcase of this place – Wawel. You know that Wawel often hosts interesting events, e.g. the popular throne from Game of Thrones appeared there, and animations were shown on the occasion of the premiere of the next season of Stranger Things. Maybe you will also come across interesting events during a stag activities in Krakow? Right next to Wawel there is the Vistula River, on which many cruises take place. It is worth using one and seeing the city from a different angle. Or maybe you will spend a stag do in Krakow on a ship? However, it doesn't stop there. Another must-see is the market square and the Cloth Hall. St. Mary's Basilica is also noteworthy. If you want to spend a stag party in an atmospheric place, go to Kazimierz. It's a Krakow district that is gaining popularity among residents and tourists. It looks beautiful, especially in the evening, and is vibrant with life from morning to evening. Another obligatory point is a visit to the shooting range. Why?
Fun at the shooting range during a bachelor party in Krakow
We believe that the shooting range is a must-see during a bachelor party in Krakow and beyond. Dates, hen parties, integration parties, birthdays and family events are organized there. In Poland, the availability of weapons at shooting ranges is high compared to other countries, which is why they often attract foreign visitors. There are several shooting ranges in Krakow, of which the Cracow Shooting Academy stands out. Why? It is an excellent choice for a stag do in Krakow, as evidenced by good reviews – over 1,600 with an average of 4.9. At Cracow Shooting Academy, a trained team of specialists and enthusiasts who are happy to share their knowledge and secrets of shooting await us. They are happy to serve large groups, e.g. during a bachelor party. Krakow boasts one of the best shooting ranges in Poland, which is why it is also eagerly chosen by guests who visit this country.
Cracow Shooting Academy – the best shooting range for a stag night in Krakow
Cracow Shooting Academy is a shooting range with an excellent location, so we will get there quickly and without problems by public transport, taxi or a bus rented by the shooting range for organized groups, e.g. during a bachelor party. In Krakow, public transport is at a high level, so we can easily get to many parts of the city. If you plan to spend the rest of the stag night in Krakow exploring the city, it will be an excellent starting point.