7 Celebrities with Interesting Hobbies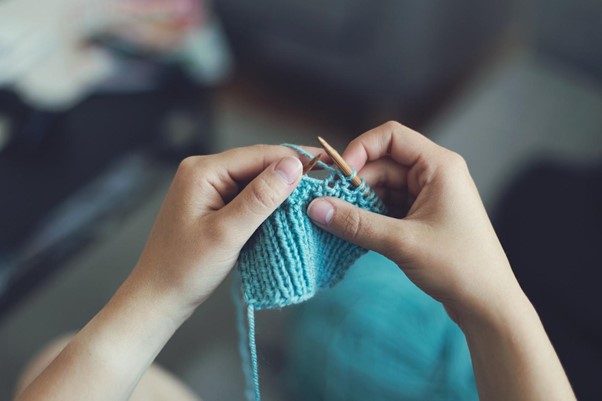 Ever wonder what the rich and famous do in their free time? Turns out, a lot of them do the same kind of things that we do, with a few notable exceptions. From mundane activities like ping pong playing to more…exotic hobbies like high-flying trapeze, these celebrities are sure to give you a few ideas on how to spend your downtime. You can also learn from bridge-playing billionaire Warren Buffet by playing some of these fun online games!
The Celebrities
Google Founder Sergey Brin is a High-Flying Trapeze Artist
Brin clearly enjoys "high-adrenaline" activities. He has dabbled with in-line skating, gymnastics, as well as walking on his hands, and jogging to work wearing Vibram FiveFingers barefoot slip-on shoes. 
However, amongst all of these, his strangest hobby is undoubtedly his love for high-flying trapeze, something he started doing at a circus training center in San Francisco when it hosted bonding events for Google team members while the company was still getting off the ground. 
Brin ultimately went on to take an advanced trapeze class in 2009 at Circus Warehouse, which is located in New York. 
Business Magnate Warren Buffett Enjoys Playing the Ukulele and Says Online Bridge Games Keep His Mind Agile
The "Oracle of Omaha, " as he's known in the world of finance, is a gentleman with many wide-ranging abilities.
The magnate has been playing the ukulele for years, and once made headlines for playing a duet with Jon Bon Jovi at the Forbes 400 Summit on Philanthropy. Buffet has also released his own interpretation of the famous 1971 "I'd like to buy a Coke" commercial, which he dedicated to the soda company on their 100th anniversary.
The Berkshire Hathaway tycoon said in an interview with CNN Money, that he also enjoys playing online bridge on Mondays with a few other partners, one of which includes fellow billionaire and philanthropist Bill Gates.
In an article titled "Why Warren Buffett Plays Bridge," Hussman Funds economist John P. Hussman stated that he believed Buffett's love of the card game could be due to the fact it puts an emphasis on playing a hand right, instead of simply playing a successful one.
Virgin Group Tycoon Richard Branson's Loves to Kitesurf
Ringing in at an estimated net worth of more than $5 billion, Richard Branson has plenty of time and money to spend on eclectic hobbies, which includes his love for kitesurfing.
The founder of Virgin Group said in an interview with SurferToday.com, that he first found out about the sport while spending time at his home on Necker Island in 2002, noting how dangerous the hobby would be, with the risk of being dragged along the reefs after a fall being substantial.
Branson said he enjoys spending time away from his devices while going kitesurfing, which lets him go back to work feeling totally refreshed and ready to get back into the fray.
Hollywood Starlet Leslie Mann Rides a Unicycle
The actress who starred in films like "Knocked Up" and "This Is 40", said in an interview with Oprah Magazine in 2012, that she believes that riding a unicycle is something she considers to be her greatest hidden talent.
The star says she received her first unicycle for Christmas when she was just 10 years old and taught herself how to ride it. She has since learned to do a variety of tricks, such as riding backwards, as well as doing curb jumps.
Billionaire Anil Ambani from India is Addicted to Running Marathons
Ambani, who is a multibillionaire and serves as the chairman for Reliance ADA Group, has been known to run the streets of Mumbai before the sun comes up and with bodyguards in tow, according to a report by The Economist.
The magnate said in an interview with Bloomberg BusinessWeek, that he first began to take his health seriously after being questioned about his weight while attending a conference for investors in New York City.
After this encounter, Ambani said that his father told him that he could buy anything he wanted, from clothes to food, houses, and vacations, but he could never buy good health. According to Ambani, he decided to make some serious changes and started to train for the Boston Marathon, which he completed in 2003.
Ambani says that he believes at its core, running is about pushing boundaries and realizing one's full potential.
Actress Susan Sarandon is an Avid Ping Pong Enthusiast
The actress, known for winning multiple Academy Awards, says that she is such a fan of the game that she even gifts friends with their very own ping pong tables, as well as donating tables to inner-city schools, according to an interview with The Associated Press.
Sarandon is also part-owner of SPiN, which is a social network for ping pong players with locations across North America, from New York City and Toronto to Los Angeles and San Francisco.
In her interview with The Associated Press, Sarandon said that she loves the game because it promotes equality, it can be played by anyone regardless of age, gender, or body type, and that it can even be played by people who are physically frail or disabled.
Understanding the Difference Between Probability and Odds
Have you ever made a big decision by flipping a coin or betting at Betway on your favorite team? In moments of uncertainty like these, you've likely come across two interesting words: "probability" and "odds."
But here's the thing: are these words just different ways to say the same thing, or do they mean something different? In this article, you'll dive into numbers to determine the distinctions between Probability and Odds.
Probability: How Likely Is Something to Happen
Imagine playing a Gacha game and wanting to get a rare character or item. Probability is like your helper in this game as it tells how likely you'll get what you want. But here's the catch: this probability always falls between 0 and 1. It's like a percentage showing your chances.
For example, if the game says you have a 0.5 probability of getting that rare item, it's like saying you have a 50% chance. So, when you spend your in-game currency or tap the summon button, you're basically saying, "I'm taking a shot with a 50% chance of getting the rare pulls!"
Odds: How Likely Something Is to Succeed or Fail
Odds are like a way to compare how much you're likely to succeed compared to failing. It's like weighing your chances of winning against losing.
Think of a betting game. If the probability of the ball landing on red is 0.5, the odds are "one-to-one." This means for every red, there's a black. These odds are simply 1.0.
But when the probability increases, like 0.75, the odds get bigger, too. For instance, the odds become 75:25 or just 3.0. This tells you the event is three times more likely than not.
Switching Between Probability and Odds
Changing from probability to odds is not too hard. To do it, you divide the probability by one minus that probability. For example, if the probability is 0.10 (10%), the odds become "1 to 9" or 0.111.
To make the odds go to probability, divide the odds by one plus the odds. If you have odds of 1/9, you will divide 1/9 by 10/9 to get a probability of 0.10 (or 10%).
Where You Find Probability and Odds in Real Life
You'll run into probability and odds in everyday life. Think about a weather forecast with a 30% chance of rain. That's the probability of rain happening. To turn it into odds, think of it as 3:7, meaning it's three times more likely not to rain.
In horse racing, you often see odds like 2:1 or 5:1. These odds tell you how much more likely a horse is to win than lose.
When to Use Probability or Odds
You can use either, but here's a tip: professionals like to use probability because it's easier for math and predictions. But when you're betting or gambling, odds are often used because they show how much you might win more clearly.
Making Smarter Choices
Understanding probability and odds is like having a secret code to handle tricky situations when you're unsure what might happen. Whether thinking about using your game coins or making everyday choices, these ideas can help you make wiser decisions.
Are You Having a Game Night? Fun Activities You Can Do with Your Friends
Everyone lives in a world with hectic schedules and numerous digital distractions hence, making time away from our daily schedules is a treasured luxury as it enables us to spend meaningful time with friends. The funny thing is people often make plans to go out, but these plans always stay in the group chat which has made hosting a game night an excellent way to spend time together, as it is often cheap and only requires a little of our energy.
Game nights have progressed and now go beyond engaging with classic board games like Monopoly and Scrabble. They now include a wide range of activities that address different interests and personalities. This article will dig into a number of the exciting activities you may do with your pals.
Classic Board Games
For a good reason: board games have been the centerpiece of game nights for years. Just like fun88 games, they offer the ideal balance of strategy, competitiveness, and social engagement. Consider having games like Monopoly, scrabble, and Settlers of Catan. Monopoly lets you become a real estate tycoon by purchasing and trading properties while attempting to bankrupt your opponents.
Scrabble, on the other hand, challenges your vocabulary and word-building abilities, making it both entertaining and intellectually engaging. Settlers of Catan requires players to construct towns and exchange resources, which promotes negotiation and strategic thinking. These timeless favorites will provide hours of entertainment and pleasant competition.
Innovative Party Games
Consider creative party games if you want to add some fun and imagination to your game night. Pictionary and Charades games empower participants to express themselves without using words, resulting in side-splitting laughter. Pictionary demands you to draw hints to assist your team in guessing a word or phrase, whereas Charades asks you to act out the word or phrase without speaking. Both games can reveal unexpected abilities and inspire fits of laughter from both players and onlookers.
Card Games and Casino Galore
Card games are another great option for a game night, and they come in several styles to suit various tastes. They provide something for everyone, from the strategic sophistication of Poker to the fast-paced enjoyment of Uno. Poker, for example, adds a friendly rivalry and psychological aspect as players bluff and maneuver to win chips.
Role-Playing Adventures
Role-playing adventures are a wonderful alternative if you desire immersive narratives and innovative encounters. Games like Dungeons & Dragons (D&D) provide a unique combination of collaborative narrative, strategy, and creativity allowing you to go on amazing missions, solve mysteries, and grow your characters, making it a great opportunity to bond with friends through a shared narrative.
Trivia & Quiz Games
Trivia and quiz games are wonderful ways to put your knowledge and fast thinking to the test. Consider games like Trivial Pursuit and Jeopardy. These games not only test your brain but also generate amicable arguments and chats about esoteric topics. Furthermore, with the advancement of technology, you can readily discover trivia applications and online quiz games that cover a broad range of themes, making it easier to participate in a trivia night.
Conclusion
A game night with friends is an excellent way to escape, have fun, and develop your social relationships. Hence, invite your friends, get some snacks, and get ready for some fun!
5 Tips on How to Be Better on Table Games
Losing on a game that you love playing can be stressful. Everyone wants to be better at playing their favorite game and improve their skills to increase their chance of winning. Some table game players think what they're doing is enough, but little do they know, they still have room to improve.
One way of improving your skills and being better at playing your favorite table games is to read up on some tips. So, if you're ready to up your game and be the best, here are five tips to consider following.
Learn the Game's Rules
The first thing that you must do before playing a table game is to understand its rules. Learning the rules by heart will also help you improve at that particular game. You need to keep in mind that knowing and understanding the rules of a game is the best way to increase your chance of winning it.
It also helps you learn the game's mechanics, which is important in creating an effective strategy to increase your chance of winning. If you also know how the game works, you will determine if it's the right game for you.
When you examine the rules of the game, one of the things that you will figure out is the Return to Player Percentage or RTP. It indicates the amount that you can get if you win the game. If you think the RTP is too small, consider skipping the game and look for another to try out.
Practice Makes Perfect
After learning the game's rules, the next tip you must follow is to practice the game. Like with any other game or sport, constantly practicing will help you strengthen the pattern you discover as you play the game.
You can familiarize yourself with the game even more, which is a huge help when you want to design a strategy that could help you win. Additionally, by practicing, you will also find the mistakes in what you're doing and can correct them.
The more you practice, the more you see and eliminate the mistakes, leaving you with a seamless pattern and strategy that increases your chance of winning. You can play table games like blackjack online and make it your practice session. Online table games offer bonuses to players that can be used to play and practice any table game you want to learn.
Establish a Strategy
The next thing that will help you become better at table games is to have a strategy. A strategy will prepare you to counter your opponent's move and maximize your resources, leading to winning the game.
One way that a strategy can help you win is that it'll always make you one step ahead of your opponents. Moreover, a good strategy can help in decreasing the house edge and increasing your chances of winning.
Even if it's just a basic strategy, it will significantly impact the outcome of each game you play. So, before you start playing you must create a strategy first to increase your chance of winning the game you're about to play.
Avoid Chasing Losses
If you had a streak of bad luck, it's best that you stop playing. Many people tend to bet more and play more to chase their losses which is a big "no-no" in table games. If you chase losses, you will only exhaust your bankroll, which in the end, will make your finances suffer.
Most players who chase their losses are desperate. So don't be like them, and learn when to stop. It's one of the vital things that you must always keep in mind if you want to be a better table game player.
Be a responsible gamer, and stop playing when you feel like you're becoming desperate to win after losing continuously. The reason behind this is that your judgment will be clouded by your losses, so you can't make a good decision that affects your game negatively. As a result, you will experience more losses and more frustrations.
Take a Break
The last tip you should always remember is to take a break. Playing a table game can be stressful as you must use your mind throughout the game to win. Therefore, it's not bad to stop and give yourself a break before continuing.
It doesn't matter if you're playing online or in real life, but playing any game is mentally and physically exhausting. If you're playing for too long, your concentration and decision-making might not be as reliable as when the game started.
Moreover, taking a break occasionally will also help you stretch your bankroll and time spent playing. You can always go back to the table and play the game again after you have rested for a while. Grab a snack or a drink and relax your mind, then you're ready to play again.
Bottomline
If you want to improve at your favorite table game, consider these five tips above. Stop what you've been doing and consider changing your ways to increase your chance of winning any table games you play.