Choosing the Best Resorts for Your South Coast Trip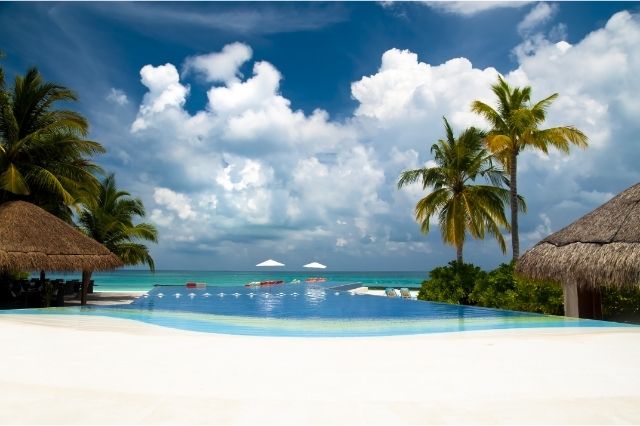 If you are planning for your summer vacation right now, choosing which destination would suit your taste is essential. Are you the type of person who loves the full-throttle beach resort feeling? Or are you looking for a more laid-back kind of place where everyone can chill, eat good food, and enjoy lively nightlife? If you want the latter, a resort like Sandals South Coast might be your best bet for an excellent summer getaway.
If you have already scheduled a vacation to the South Coast of Jamaica, it is about time that you explore some of the best resorts and what they offer. Here are some quick facts to keep in mind when deciding:
The best time to visit the south coast is between April and May. If you want to avoid summertime crowds, then this is your most ideal time to visit
For those looking for excellent deals on luxury resorts, late December up until around June or July tend to have lower rates. You may also check travel deals online for more information.
There are resorts that can offer you just what you want in activities, dining, and overall amenities. Take into account your tastes so that you will have a vacation filled with fun and excitement.
Regardless of what type of vacation you want, some resorts can provide it all.
What to Look for in a Holiday Resort?
When choosing which resort you'll go to on your South Coast trip, consider the following features:
The Size of the Resort
Smaller properties are just right if you want peace. This type of resort is perfect for those who are looking for privacy.
On the other hand, bigger facilities like Sandals in South Coast offer guests more amenities and activities to experience throughout their stay.
Facilities like spas, bars, pools, restaurants, and even casinos can be found in some complexes. With locations featuring these amenities, you can have a hassle-free trip by enjoying all of these activities in one place.
Distance from the Airport
Some resorts are just a few kilometers away from the airport. However, if you want the convenience of having everything close by, then choose a resort that is only ten minutes away or less. This way, you can avoid hassles like hiring transportation to bring your luggage from one destination to another.
Five-Star Level of Service
When you pay for a vacation that costs thousands of dollars, you should expect nothing less than the best. The right resorts for your South Coast trip should have a five-star level of service to make your stay truly memorable and relaxing. That includes amenities like excellent customer service, luxurious bedrooms, and gourmet restaurants.
The Right Amenities for You
What kind of activities do you prefer during your South Coast trip? If you want access to casinos or spas, then be sure to check if the resort can provide these amenities for you. Some resorts even have water parks to keep the whole family entertained.
Other Things to Keep in Mind
Aside from the factors mentioned above, it is also important to consider your budget when choosing your South Coast vacation destination. Look for options within your budget range so you will not have any problems with planning and organizing.
Also, note that spas usually have additional charges. If you want to enjoy the signature spa treatment, make sure to ask for a separate price list. When choosing an ideal vacation destination, remember that it has to be somewhere where you and your partner can relax and have fun at the same time. This way, you will experience all of the activities that this part of Jamaica has to offer.
Where to See the Northern lights in Canada
It's a sight that most people have on their bucket list: the breathtaking northern lights. Some people are even willing to travel across the world in the hope that they'll be able to catch a glimpse of them.
The aurora borealis (named after the Roman goddess of dawn and Greek god of the north wind) is notoriously elusive. You could spend days or weeks looking out for them and never see the spectacle or look out your window and see them within an hour.
Luckily, numerous locations are often blessed with northern light displays. Although there's no guarantee you'll see them, you're in with a good chance if you visit.
Many locations in Canada give amazing views of the Northern Lights, but we've narrowed it down to seven of our favorite spots. Continue reading to find out where you should visit if you want to catch sight of them!
1. Whitehorse, Yukon
One of the best places to see the stunning colors of the northern lights is Whitehorse in Yukon. The aurora regularly lights up the sky in the capital of Yukon, which has a population of only 30,000.
In 2011, WHO ranked Whitehorse number one for the cleanest air in the world. The lack of pollution gives you an uninterrupted view that you wouldn't get in more polluted areas.
Aside from watching the northern lights, you can enjoy plenty of other winter activities in Whitehorse. From dogsledding to Snowmobiling on Lake Laberge, there's plenty to keep you entertained.
2. Churchill, Manitoba
Famously known as the 'polar bear capital of the world', Churchill in Manitoba is yet another beauty spot where you can see great views of the northern lights. The best time to visit is between January and March, when the night sky is darkest. There's even a plexiglass Aurora Dome where you can enjoy the dancing lights.
While you're in Churchill, it would be a shame to miss out on seeing a polar bear. Plenty of buggy tours can take you out into the wilderness so you can see a polar bear or two up close. Churchill is also known for the thousands of beluga whales that migrate there each year, although the whales visit in the summer months when you can't see the northern lights very well.
3. Yellowknife, Northwest Territories
Yellowknife is located on the Great Slave Lake, one of the largest lakes in the world, and is one of the closest Canadian cities to the North Pole. The city is located directly under the auroral oval and, therefore, has some of the best views of the northern lights in the world. Unlike more southern locations, the aurora borealis appear directly overhead rather than on the horizon.
Yellowknife is mostly flat so that you can enjoy uninterrupted views of the northern lights. Its position on the Great Slave Lake means you can also enjoy fishing in one of Canada's best angling waters. There are plenty of other winter activities to enjoy if fishing isn't your thing, such as snowmobiling and cross-country skiing.
4. Edmonton, Alberta
Although Edmonton is a fairly large city (with a population of over 980,000 people), Alberta's capital still gets its fair share of stunning northern light displays. Once you leave the city and its light pollution behind, you're in for an even better chance of seeing them. Plenty of darker areas in the outskirts of Edmonton give amazing views of the aurora borealis, so don't just stick to the city.
Elk Island National Park is less than an hour's drive from the city if you're concerned about light pollution. However, you can faintly see the lights even if you choose to stay in the city and enjoy its urban comforts. Elk Island National Park has many beautiful animals that you may be lucky enough to see, such as coyotes, wood bison, and the elk that gives the park its name.
5. Pukaskwa National Park, Ontario
One of Ontario's five national parks, Pukaskwa is a great location to see the northern lights. Due to its remote location, you can enjoy stargazing and watch the northern lights in all their brilliance. The best time to see them is October through to the end of March.
You may encounter cloudy nights during December and January, however. It's a good idea to check the weather forecast for cold, clear nights as this is your best time to see the stars and aurora borealis.
The lights have even been seen down North Shore's Highway 17, which can be found between Sault Ste. Marie and Thunder Bay.
6. Kuujjuaq, Québec
Kuujjuaq, the largest village in the Nunavik region, is one of the best places to see the northern lights in Québec. The village lies underneath the auroral oval, so the northern lights appear right overhead.
Your best bet is to drive slightly outside the village to reduce the risk of light pollution. You could also arrange a day trip into the wilderness surrounding the village to spot the caribou (reindeer) and Musk Ox.
7. Torngat Mountains National Park, Labrador
Torngat Mountain National Park on the Labrador Peninsula is full of dramatic rock formations and stunning wildlife, such as polar bears and caribou. The park is also treated to some of the best northern light displays in the country.
If you want to see the northern lights in the summer season, it's well worth a trip to Torngat Mountain National Park. However, the park is difficult to get to and takes careful planning. There aren't any direct roads or camping grounds, so you will have to hike. The Torngat Mountains Base Camp, the park's main entrance, operates from July to mid-August, so you'll have to time your trip right if you want to see the northern lights here.
FAQs
When is the best time to see the northern lights?
The northern lights can be spotted year-round in Canada, but Winter is the best time to see them. From December to March, the nights have more hours of darkness, which improves your chance of seeing the lights. The winter months also tend to have more cold, clear nights, providing the perfect conditions to witness the spectacle.
You're in luck if you're a night owl, as the best time to see the northern lights is around midnight. However, you may be able to see them at any time between 10pm and 2am, so make sure to set your alarm!
What causes the northern lights?
The northern lights (scientifically known as the aurora borealis) occur in the Northern Hemisphere. They are created when the sun's electrically charged particles enter the earth's atmosphere on a solar wind. The particles collide with gases such as oxygen and nitrogen, creating a breathtaking display of flashing colors and lights.
Summary
There are plenty of opportunities to see the northern lights in Canada. If you'd prefer a city break, then you should definitely consider Edmonton in Alberta. On the other hand, if you want to get out into the wild, there are plenty of national parks to choose from, such as Torngat Mountains on the Labrador Peninsula and Pukaskwa in Ontario.
You're more likely to see the northern lights around midnight, although the window usually lasts from 10pm until 2pm. Remember to pack your thermals, as you'll likely have to book a winter getaway. The winter months provide longer hours of darkness and cold, clear nights, providing the ideal conditions to see the aurora borealis.
Behind the Wheel in the Windy City: Tips for Tourists
Chicago, with its iconic skyline, rich history, and vibrant cultural scene, is a must-visit for any traveler. As you plan your trip to the Windy City, consider the unique challenges of navigating its bustling streets. Understanding the local driving conditions and regulations is not just about convenience—it's about ensuring a safe and enjoyable visit.
Understanding Chicago's Traffic Patterns and Legal Implications
The city's sprawling layout and constant stream of activities mean traffic can be dense, especially during rush hours. Typically, weekdays between 7-9 am and 4-7 pm are peak hours, with the downtown area, especially the Loop, experiencing heavy congestion.
Familiarize yourself with the city's grid system, with State and Madison Streets serving as the central dividing lines. One unique rule to remember: Chicago has some streets designated as "No Turn on Red," so always be on the lookout for such signs.
And if, despite all precautions, you find yourself in an accident, it's essential to know your rights and the resources at your disposal. Consulting with experienced car accident lawyers in Chicago can guide you through any legal complications that might arise.
Parking in the City
Chicago's bustling downtown, coupled with its numerous attractions, often results in a high demand for parking spaces. Navigating the city's parking landscape requires a bit of preparation and knowledge.
Street parking, though widely available, is metered in most parts of the city. Rates can vary significantly based on the location, with areas closer to major attractions generally having higher fees. Each meter will have its own set of instructions, including maximum parking durations and accepted payment methods. It's essential to read these carefully to avoid unexpected fines. Remember, even a few minutes over the designated time can result in a ticket.
If you're planning an extended stay or visiting a particular location for several hours, street parking might not be the most convenient option. Instead, consider the numerous parking garages and lots scattered throughout the city. While they might come at a higher price point, they offer the peace of mind of secured parking without the constant need to check the meter. Many of these garages also offer early bird rates or discounts for evening parking, so it's worth researching in advance.
Lastly, Chicago is a city that thrives on events, parades, and festivals. These occasions, while enriching the city's cultural fabric, often come with temporary parking restrictions. Streets might be closed, or parking temporarily prohibited. Always be on the lookout for signs indicating such changes, especially if parking overnight. Getting towed not only disrupts your plans but can also result in hefty fees and a trip to the impound lot.
By staying informed and planning ahead, you can ensure that parking doesn't become a major hurdle in your Chicago adventure.
Let me know if this meets your expectations or if you'd like any further changes!
Navigating Public Transportation
Chicago's public transportation system stands as one of the most efficient and expansive in the U.S., making it a preferred choice for both locals and tourists alike. For those eager to truly experience the city's rhythm, the public transport network offers a perfect blend of convenience and immersion.
The Chicago Transit Authority (CTA) operates both the buses and the famed "L" train, a nickname derived from its elevated tracks. The "L" train, with its multiple colored lines, connects various parts of the city, from the bustling Loop downtown to the outlying neighborhoods. Riding the "L" not only gets you to your destination but also treats you to panoramic views of the city's architectural marvels, especially on lines like the Brown and Purple, which encircle the Loop.
Buses complement the train system, reaching areas less accessible by the "L" and providing more granular coverage. They're especially useful for shorter distances or routes that don't have direct train connections. Both buses and trains are equipped with clear signage and announcements, ensuring even first-time riders can navigate with ease.
For tourists, the Ventra card is a game-changer. This reloadable card is accepted across all CTA buses and trains, allowing for hassle-free transfers and fare payments. Instead of fumbling for exact change or purchasing individual tickets, travelers can preload the Ventra card with a desired amount, tapping it at entry points for a smooth journey. The card also offers passes tailored for tourists, like the 1-day or 3-day unlimited ride passes, ensuring maximum value.
In essence, Chicago's public transportation is more than just a means to get from point A to point B. It's a ticket to an authentic Windy City experience, one where the journey becomes as memorable as the destination.
Accidents: What to Do Next
No one embarks on a journey expecting to be involved in an accident. However, with the unpredictable nature of road travel, especially in an unfamiliar city like Chicago, mishaps can occur. Knowing how to handle the aftermath can make all the difference in ensuring your well-being and protecting your rights.
First and foremost, safety should be your top priority. If you're involved in a vehicular accident, assess the situation and your physical condition. If possible, and if the nature of the accident permits, move your vehicle to a safe location, preferably to the side of the road. This reduces the risk of secondary collisions and ensures the flow of traffic isn't heavily disrupted.
Once you've secured your immediate surroundings, check on the well-being of others involved. If there are any signs of injuries, even if they seem minor, it's crucial to call emergency services. Remember, some injuries might not manifest immediately but can have long-term repercussions.
Documentation is your ally in such situations. With smartphones being almost ubiquitous, take clear photos of the accident scene, capturing vehicle positions, damages, road conditions, and any relevant traffic signals or signs. If there are witnesses, gather their contact details. Their accounts can provide an unbiased perspective, which might be crucial if there's a dispute about the accident's cause.
While the initial shock of the accident might urge you to resolve matters quickly and amicably, it's essential not to admit fault or make definitive statements at the scene. The complexities of accident dynamics mean that what appears evident might not always be the complete picture.
Lastly, if the accident leads to legal complications, injuries, or if you feel your rights as a tourist might be infringed upon, it's crucial to seek professional assistance. The expertise of experienced car accident lawyers in Chicago, IL, can guide you through the intricacies of local laws, helping you understand your position and the potential for compensation.
Chicago promises an unforgettable experience, with its diverse neighborhoods, world-class attractions, and lively atmosphere. As you prepare to dive into all the city has to offer, keep these driving tips in mind. Being well-informed and cautious ensures that your memories of the Windy City are solely of its charm and not of avoidable mishaps.
7 Places to Visit in Hong Kong
When it comes to high-end retail, few places compare to Hong Kong. This city-state is rich in cultural and historical treasures and offers much more than just delicious dim sum and a breathtaking cityscape.
There's an inexplicable vitality to Hong Kong. Whether it's a historic temple, a store selling the newest modern gizmo, or a man walking his caged bird, every street corner in this city offers something fresh and exciting to see. Forested mountains, islands, hiking paths, gorgeous beaches, and traditional fishing towns are all part of Hong Kong's other side.
It's common for tourists to be overwhelmed by the sheer number of fantastic places to see in Hong Kong, which is why we've compiled this handy list of must-see attractions to help you make the best out of your time there.
1. Victoria Peak
Victoria Peak, or simply The Peak, is the ideal place in Hong Kong for soaking in the cityscape. Take the tram up to this breathtaking lookout, and you'll have a bird's eye view of the cityscape and islands in the distance. The most beautiful vistas on the ascent can be had from a seat on the right side of the vehicle.
The Murray Building, close to Hong Kong Park's entrance, is where you'll find the tram stop. Greenery, hiking routes, and breathtaking vistas over the bustling city below cover the majority of The Peak's parkland. There is a path that winds its way down from The Peak towards the city below, using a combination of woodland paths and paved roads. Finding your way around can be a little challenging.
The Peak is best experienced in the evening when the cityscape is illuminated against the starry backdrop. This is arguably the nicest nighttime panorama in all of Hong Kong. You can alternatively take a taxi up if the tram queue is too long, or if you'd rather start your journey straight from your accommodation.
You can wind down your day back at your hotel room playing bitcoin jackpot!
2. Wong Tai Sin Temple
This is one of the most packed and well-attended temples in all of Hong Kong. The Wong Tai Sin Temple guarantees to grant any wish presented to it. Many visitors seek out fortune tellers and make offerings in the hopes of improving their own luck.
It is the only temple in the country authorized to perform Taoist wedding ceremonies as well as issue Taoist marriage licenses, and it is also home to three religions: Taoism, Confucianism, and Buddhism.
A large complex with multiple halls, shrines, and a garden, the temple is a great option if you can only see one in Hong Kong.
3. Ocean Park
When in Hong Kong, you must see the city's first and still one of its most popular theme parks. It's like a day trip to paradise, with all the attractions you could want in one convenient location. The animal exhibits are a hit with kids since they get to view well-known animals like the enormous pandas Le Le and Ying Ying, as well as many more. Thrill Mountain is a must-visit for anyone with a high need for excitement. Everything from historical sites to modern amusement parks may be found here.
4. Dragon's Back
The Dragon's Back, which links Shek O Peak and Wan Cham Shan, is a beautiful and peaceful spot to visit in Hong Kong. This ridge offers breathtaking panoramas in every direction. You can extend your trip by hiking up the trails here.
This section of the Hong Kong Trail, number 8 overall, has been recognized as the best hiking trail in Hing Kong. There's a great vantage point where you can take it all in, from the island's natural splendor to the magnificent beauty of its shoreline.
5. Hong Kong Space Museum
This egg-shaped dome at the Tsim Sha Tsui waterfront is impossible to miss. The Hong Kong Space Museum is split in half, with the theater dome housing the Hall of the Cosmos along with the Hall of Space Exploration permanent exhibits.
The museum's planetarium features a curving roof where visitors can watch documentaries, while the main museum features a ton of interactive exhibits and cool gadgets for science and space buffs.
6. Kadoorie Farm and Botanic Garden
Located on the northern slopes of Tai Mo Shan, Hong Kong's tallest mountain, is the Kadoorie Farm and Botanic Garden. The farm was founded to help out struggling farmers in the New Territories. However, it is now more of a sanctuary for wildlife. Explore the greenhouses and outdoor gardens to find out more about organic gardening.
It's ideal for anyone who wants to make the switch to a greener lifestyle at home. In the region surrounding the farm, you can see exotic species like deer, flamingos, pangolins, and even porcupines if you're lucky.
7. Tai Mo Shan Waterfalls
This is the spot to be in Hong Kong if you're a fan of the great outdoors and want to see some relaxing tourist spots. Stunning mountain vistas can be seen from this waterfall, which is tucked away in the midst of lush vegetation. To get there, you'll have to go through temples and towns, which will provide you with a rich understanding of the local culture and history.
Discovering the abundant plant and animal life here is like being treated to a visual feast. You should bring a camera because the water cannons will provide some beautiful shots.
Take Away
Whether you're a visitor in search of the best tourist spots and places to visit in Hong Kong or a local looking to brush up on HK attractions, there's a lot to see in the city, from famous landmarks to beautiful parks and other outdoor spaces that are well worth another look. Additionally, many of Hong Kong's best attractions (including light shows, climbs, and views that extend from the Peak!) are available at no cost to visitors.