Complete Guide to Pinterest Advertising in 2023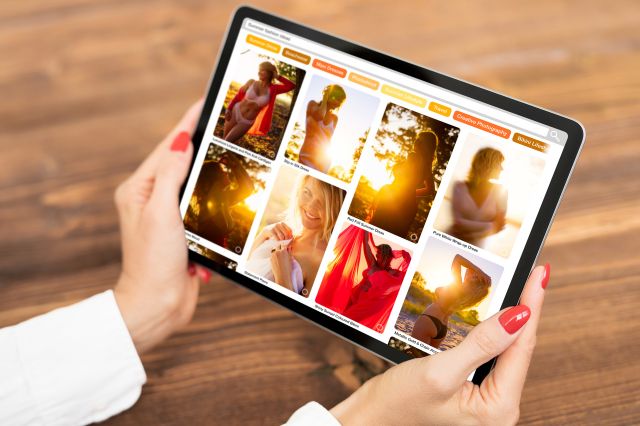 Advertising is a significant part of every business, and modern companies require updated knowledge of the best advertising practices to succeed in this highly competitive market. Because of this competition, several advertising tools have developed over the years to give themselves, and their businesses extended reach, including Pinterest advertising.
Don't know what Pinterest advertising is? Read on to find out and learn how to leverage it to improve the success of your business!
What is Pinterest?
If anything, Pinterest is one of the most under-utilized social media apps by business owners. Lots of people only go on Pinterest to find cool pictures that are wallpaper or even Twitter-worthy. Over time, more and more people have come to see Pinterest as an app perfect for finding those otherwise hard-to-find pictures. But, that's not where the platform ends. Pinterest offers much more than just pictures to view, download, and share!
In addition to having an immense catalog of pictures, Pinterest also has lots of videos on virtually any topic. As a result of more engaging content, more social media users have joined Pinterest. In fact, according to a particular statistic, over 440 million people use Pinterest monthly. And if that's not enough to pique your interest, consider this: Pinterest is the fourth most popular social media platform in the United States.
Now you're probably wondering, "what does all this have to do with my business?" Good question! Read on to find out.
Why should I advertise on Pinterest?
As earlier mentioned, Pinterest ranks among the most popular social media sites with hundreds of millions of individuals using the platform every month. The purpose of advertising is to get new customers for the goods you sell and the services you provide. Pinterest offers you the perfect platform you need to easily reach millions of potential customers and expand your sales.
Still undecided? Here are five reasons why you should consider advertising on Pinterest in 2023:
High purchase intent. More than half of the people who go on Pinterest actually do so because they're looking to get something in particular that they want or need. The result? A marketplace filled with lots of exploring buyers looking for something specific. So unlike other social media platforms that users go to connect, many Pinterest users are super shoppers who are actively looking for their next purchase.
It's optimized for shopping. Did you know that Pinterest has a "Shopping on Pinterest" feature that enables buyers to easily find and purchase any item of their choice, so long as it's listed on Pinterest? You can use these benefits to your advantage and easily connect followers with your products.
High engagement and a large audience. As mentioned earlier, Pinterest users number hundreds of millions. Not only are Pinterest users numerous, but they are also a highly engaged audience! If you advertise a product or service on Pinterest, there's a high possibility that your ads on Pinterest will give you more interaction results and consequently more conversions than the same ad on another platform.
Media options. Many people seem only to be aware that Pinterest has a database of amazing pictures, but you can also upload video content, carousel posts, and more. This is good for you because Pinterest supports video ads, and video content is more engaging and successful as a conversion tool compared to pictures. With Pinterest, you'll be able to combine both for the best effect!
It's more cost effective. The best part about advertising on Pinterest is that it's a whole lot cheaper than advertising on several other platforms. This makes Pinterest particularly beneficial if you're a small business with a pretty limited ad budget. Pinterest actually offers an interesting mix of free and paid advertising tools that you'll always be able to easily leverage to increase your conversions.
How much does Pinterest advertising cost?
Pinterest is one of the best social media sites for running business ads—and it's all because it offers an excellent blend of cost-effectiveness and broad reach. If you're looking to increase your business reach and brand recognition, you'll likely spend anywhere between $2 to $5 for every thousand impressions (CPM). However, if you aim to boost your engagement, all it'll cost you to do so on Pinterest is between $0.10 and $1.50 for each engagement.
Note, however, that the specifics of what running a Pinterest ad will cost you also depend on how much competition you're facing from other businesses for keywords and placements. The higher the competition, the more a Pinterest ad is going to cost you.
Getting started with Pinterest advertising
Pinterest advertising is so attractive to advertisers because it supports several different advertising formats. Regardless of the particular target audience you're going after or the type of product or service you want to sell, you'll always be able to find the perfect ad format for your needs. Pinterest offers the following types of ad formats:
Image Pins: Just as the name implies, image pins allow you to advertise your products and services in an image format. The image can either be vertical or square.
Carousel Pins: Carousel pins are a collection of images that viewers will be able to swipe through. Carousel pins are perfect for advertising products that gave several parts you think your target audience will find interesting.
Story Pins: Story Pins are vertical, full-screen videos that you can use to publish content like instructional (how-to) videos on Pinterest. You'll even be able to use it to create and post behind-the-scenes videos to drive interest in your brand and products.
Shopping Pins: If you have products you want to sell, shopping pins are the best options for you. These pins allow you to add showcase products on Pinterest and link them back to your site, making it easy for potential buyers to easily access them.
Video Pins and Video Collections: Video pins are perfect for providing more information about a particular product or service and increasing viewer interest in both the product and your brand. Video pins are the most effective because they tend to be more engaging than other ad formats. That said, however, it's important to mention that video pins are only effective when the videos themselves are properly shot and directed. To get the kind of quality results you want from video ads, you'll need to have reliable video content production.
Before you start out advertising on Pinterest, however, you should know that you'll need to first create a business and promotional account. Once that is done, you'll be able to make ads using the Ads Manager feature or API. It's also important to mention that Pinterest ads usually have some requirements like Pinterest ad size, especially for video ads, so keep those in mind while creating your video content.
Linda Yaccarino: Twitter's New CEO from NBCUniversal
Linda Yaccarino as the new CEO of Twitter
In a recent tweet, Elon Musk announced that Linda Yaccarino, currently an executive at NBCUniversal, has been chosen as the new CEO of Twitter (which is now known as X Corp.). Yaccarino's background is primarily in advertising, and she will be mainly responsible for overseeing business operations, while Musk will concentrate on product design and new technology. NBCUniversal said that Yaccarino was leaving her job as chairwoman right away.
Musk bought Twitter last year and he is the CEO
He said he will leave his job soon too. However, many do not believe that Musk will completely remove himself from Twitter's decision-making process.
Background at NBCUniversal and her ties to the advertising industry
Mike Proulx from Forrester Research said that although Elon Musk won't be the CEO anymore, he will still have a say in what products are made. Meanwhile, Yaccarino's experience in advertising could be essential for Twitter's success. It is very important for Musk and Twitter to get advertisers. People stopped advertising when Musk took over because they were worried it would hurt their brand. Musk mentioned in April that advertisers had returned, but he did not share any additional information.
Iaccarino has worked for NBCUniversal for nearly 12 years, and her team has generated more than $100 billion in ad sales since 2011, according to her bio, some of those sales were related to gambling, including India's infamous 1xBet online casino https://in.1xbet.com/slots which is gaining popularity around the world.
How this appointment will change Twitter's operations
Yaccarino has worked in a lot of different jobs. According to LinkedIn, he was in charge of advertising and working with clients at NBC. He was also in charge of cable entertainment and digital advertising sales. She also worked for almost two decades at Turner. DiMassimo believes that Yaccarino can help translate Musk's ideas into benefits for marketers. Though marketers are unsure about Twitter right now, DiMassimo thinks her move there would be reassuring.
According to Proulx, Twitter's new CEO will have more challenges than just advertising
Musk has changed Twitter in ways that are not always good. People can argue about it. Musk has caused chaos by firing top executives and about 80% of the staff on his first day as CEO. Not many people can help to keep the internet safe. There are not enough people who can take down bad pictures, reports of animal abuse, and videos of violence.
Experts say that the system used to check if information is correct has been turned off. There are also less protections that help keep false information from spreading. Elon Musk sometimes says things that are not true and talks to people who have strange ideas. Because of this, some companies don't want to advertise their products on his platform anymore.
Advantages that Yaccarino brings to the role of CEO for Twitter 
Twitter needs to make its website more reliable so advertisers can trust it again. They need someone with a lot of knowledge about marketing, like Yaccarino, who knows how to get people to buy things. But she will need help from Musk to make sure the right product choices are made.
Users have been divided by Musk's policy changes, causing some to leave the platform
On Friday, even some of Musk's most vocal supporters expressed their displeasure. They were paying attention to what Yaccarino had to do with the World Economic Forum. In the past, Musk had spoken out against it. They believed this could indicate a shift away from Musk's values for Twitter. Musk said on Thursday that Twitter still wants people to be able to express different points of view, and they will still be open and honest.
What the future may hold with Yaccarino at the helm of Twitter
There have been concerns about Yaccarino's political affiliations. She was appointed by Donald Trump in 2018 to serve on his Council on Sports Fitness and Nutrition for a two-year term. In 2021 and 2022, she was the Ad Council chair. She the Biden administration make a plan to tell 200 million people in the US about getting the COVID-19 vaccine.
In November, Musk appeared in court to answer questions about how he divides his time between Tesla and his other ventures, such as SpaceX and Twitter. Musk had to testify in a trial held in Delaware's Court of Chancery because a shareholder had challenged his proposed $55 billion compensation package as CEO of Tesla.
Why this is an exciting development for both NBCUniversal and Twitter
According to Musk, he never planned to be the CEO of Tesla and has no interest in becoming the CEO of any other company either since he identifies himself as an engineer. He had also mentioned that he anticipated Twitter to undergo an organizational restructuring in the near future. However, it has been approximately six months since he made that statement. Musk had interacted with his Twitter followers last year and expressed doubt about finding a new CEO for Tesla, stating that the person should enjoy challenges as the company has faced financial instability.
At the time, Musk tweeted that there is no one suitable to take on the job of keeping Twitter alive.
Best Ways to Get More TikTok Followers
TikTok has recently emerged as one of the most popular platforms in the world. If you are someone who wants to be successful on this platform, you will need to produce content extensively. It will be possible for you to increase your awareness by having a large audience for this content.
If you want to increase your TikTok followers as quickly as possible, you should use the platform in a way that best reflects your potential. In this way, you can have a lot of followers in a short time. Thanks to some marketing strategies you will apply, you can make progress to bring your business to the best position by having followers who care about you.
For this reason, get ready to increase your follower count on TikTok by examining some of the marketing strategies waiting for you in the rest of the article.
Prepare to Make Progress to Increase Your Followers on TikTok
If you are ready to discover ways to grow on TikTok, there are many methods for you. It is up to you to discover and apply them. Come on and start the review:
Target Audience Determination
One of the most important points of growth in TikTok is determining the target audience. You can make better progress if you learn what your target audience is interested in on this platform. When you fully understand the wishes of your target audience, you will discover what content you can produce for this audience.
Being Picky about Trends
New trends are emerging in TikTok every day. If you think that you can gain followers from these trends and you are sure that there is content for your target audience, it will be very logical for you to participate in such trends. However, it will not be a professional approach for you to participate in every trend. It is possible to impress your followers with a selective progression that reflects your brand's personality.
Taking Care of Using Hashtags
Hashtags are used a lot on social media platforms. These hashtags help TikTok users find the content they are interested in. For this reason, if you use hashtags in your content, you can ensure that your business is recognized faster and you can grow your TikTok audience.
Providing Promotion for Your Videos on Various Platforms
Expanding your marketing on the TikTok platform is something that needs attention for your content producers. You can share your TikTok content on many social media platforms such as Youtube, Instagram, and Facebook, with a logical digital marketing strategy you will apply. In this way, with the cross-promotion, you will apply, people can discover you and you can increase your number of followers in a short time.
Buying TikTok Followers
Sometimes it may not be possible for strategic planning to work properly and gain followers in a short time. If you are not satisfied with this situation and want to gain recognition on TikTok in a short time, the way you can choose is to buy TikTok followers. Thanks to this method, you can decide on the number of followers by examining various purchase packages and buying real or fake followers. In this way, you will get the number of followers you want.
Posting Content at the Right Time to Increase Your Followers
By choosing the right times in TikTok, you can reach the masses in the fastest way. To do this, you will need to experiment for a while. You can discover when your audience is most likely to be online and publish your content accordingly. To achieve this, you can review and choose TikTok scheduling tools.
Engaging with Different and Popular TikTok Creators
You can interact with different TikTok content producers while producing content on a popular platform such as TikTok. Thanks to these interactions, you can create new content with them when you are available on common topics. In this way, you can attract the attention of the followers of the content producer you interact with. With this, you will be able to gain followers in a short time.
Thanks to many more methods, you can increase your followers on TikTok. If you are impatient to increase your followers, you can reach the number of followers you want in a short time thanks to the "Buy TikTok Followers" method.
Twitter Before and After Musk's Acquisition
Twitter has been in the headlines since Elon Musk became the CEO of this social media platform. Significant changes have occurred on this platform, making it a lot different from its old version.
According to ExpressVPN's research, Twitter is predicted to lose 33 million users worldwide after Elon Musk's acquisition. The main reason is that Twitter has become a chaotic workplace after Elon Musk took control.
As soon as Elon Musk took hold, he fired nearly half of the Twitter workforce. This was followed by mass resignation as employees didn't want to commit to the hardcore work environment of Musk.
Many bloggers and YouTubers have pointed out the differences between Twitter before and after Elon Musk.
Twitter before Elon Musk
Twitter was always largely a non-profitable business as its ad system kept striving against the giant competitors, Meta and Google.
A lot of journalists and public figures do love this platform as it allows them to tweet and share their thoughts on different topics within their circle.
This platform was founded in 2006 by Jack Dorsey, Evan Williams, Biz Stone, and Noah Glass.
In 2007, it received significant funds, and the app's popularity started exploding. It started becoming famous, and when in 2012, Barack Obama used it to declare his victory, it became famous.
In 2017, its popularity skyrocketed when Donald Trump used it as his megaphone, becoming the most-tweeted-about global leader.
2017 was the golden era of this platform as it became popular, and it introduced a "monetizable daily active users" feature.
But in 2020, Twitter faced a downfall due to Covid-19. Misinformation spread all over this platform, and its system also got hacked.
The same situation followed in 2021 when Twitter banned Donald Trump's account and faced his furious comments.
Though this platform faced a downfall, it was still famous among journalists as this platform served to share political and global news.
Its audience was highly professional and used this platform to spread their newsletters and learn about global happenings.
This was the situation of Twitter until Elon Musk announced to buy it in 2022.
Twitter after Elon Musk
A lot of changes took place on Twitter during the regime of Elon Musk.
As soon as he took control of Twitter, he laid off half of its employees, including prominent CEOs.
This was followed by mass resignation as people were not ready to work in the hardcore work environment that Elon Musk was going to introduce.
Different reports showed that US users of Twitter increased rapidly because they were interested in the whole drama Elon Musk was creating.
There was a high number of engagements on this platform in the US after Elon Musk became the CEO.
But, a lot of researchers believe that this high engagement rate is temporary, and soon this platform will face a downfall.
A lot of journalists are leaving this social media platform and shifting their newsletters to other apps, showing their dislike for this app.
Elon Musk introduced a paid verification feature which is highly beneficial for Twitter as they could earn significant money from it. But, this feature is not very beneficial for its users, driving them out of this platform.
Recently, Lauren Chen, a Canadian YouTuber, shared pictures before and after the Twitter office of Elon Musk, pointing out gender inequality.
The picture shows the lower number of females in the Twitter office after Elon Musk. There were only two females in the office.
But, "before the Elon Musk office photo", there was a healthy number of both genders. There was gender equality in the office before Elon Musk took control.
Someone also pointed out that there were fewer black people in the office, showing the racist side of Elon Musk.
A lot of netizens are angry with Elon Musk after seeing this difference.
Wrap Up
Elon Musk brought significant changes to Twitter, becoming a prominent figure in its history.
Before Elon Musk, Twitter was showing steady growth, facing downfall a few times.
It was the house of journalists as they used this platform for journaling and connecting with different people.
But after Elon Musk, this platform became a lot more chaotic because of some of Elon Musk's decisions.
Though this chaos has increased Twitter's engagement rate in the USA, a lot of journalists have opted to leave this platform.
Twitter's future is a bit unpredictable at this moment under Elon Musk's acquisition. So, let's see where new changes to Twitter will lead it to.