Complete Guide to Pinterest Advertising in 2023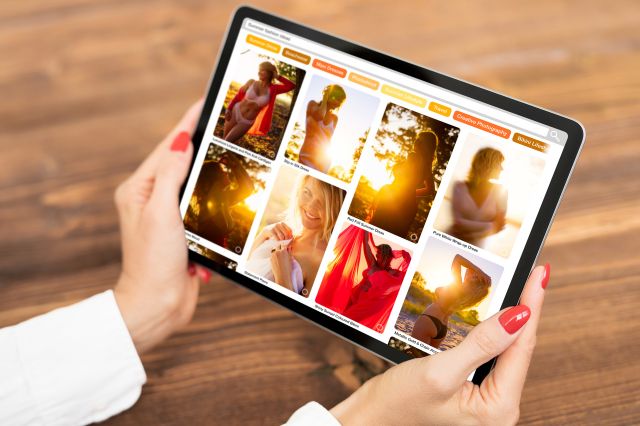 Advertising is a significant part of every business, and modern companies require updated knowledge of the best advertising practices to succeed in this highly competitive market. Because of this competition, several advertising tools have developed over the years to give themselves, and their businesses extended reach, including Pinterest advertising.
Don't know what Pinterest advertising is? Read on to find out and learn how to leverage it to improve the success of your business!
What is Pinterest?
If anything, Pinterest is one of the most under-utilized social media apps by business owners. Lots of people only go on Pinterest to find cool pictures that are wallpaper or even Twitter-worthy. Over time, more and more people have come to see Pinterest as an app perfect for finding those otherwise hard-to-find pictures. But, that's not where the platform ends. Pinterest offers much more than just pictures to view, download, and share!
In addition to having an immense catalog of pictures, Pinterest also has lots of videos on virtually any topic. As a result of more engaging content, more social media users have joined Pinterest. In fact, according to a particular statistic, over 440 million people use Pinterest monthly. And if that's not enough to pique your interest, consider this: Pinterest is the fourth most popular social media platform in the United States.
Now you're probably wondering, "what does all this have to do with my business?" Good question! Read on to find out.
Why should I advertise on Pinterest?
As earlier mentioned, Pinterest ranks among the most popular social media sites with hundreds of millions of individuals using the platform every month. The purpose of advertising is to get new customers for the goods you sell and the services you provide. Pinterest offers you the perfect platform you need to easily reach millions of potential customers and expand your sales.
Still undecided? Here are five reasons why you should consider advertising on Pinterest in 2023:
High purchase intent. More than half of the people who go on Pinterest actually do so because they're looking to get something in particular that they want or need. The result? A marketplace filled with lots of exploring buyers looking for something specific. So unlike other social media platforms that users go to connect, many Pinterest users are super shoppers who are actively looking for their next purchase.
It's optimized for shopping. Did you know that Pinterest has a "Shopping on Pinterest" feature that enables buyers to easily find and purchase any item of their choice, so long as it's listed on Pinterest? You can use these benefits to your advantage and easily connect followers with your products.
High engagement and a large audience. As mentioned earlier, Pinterest users number hundreds of millions. Not only are Pinterest users numerous, but they are also a highly engaged audience! If you advertise a product or service on Pinterest, there's a high possibility that your ads on Pinterest will give you more interaction results and consequently more conversions than the same ad on another platform.
Media options. Many people seem only to be aware that Pinterest has a database of amazing pictures, but you can also upload video content, carousel posts, and more. This is good for you because Pinterest supports video ads, and video content is more engaging and successful as a conversion tool compared to pictures. With Pinterest, you'll be able to combine both for the best effect!
It's more cost effective. The best part about advertising on Pinterest is that it's a whole lot cheaper than advertising on several other platforms. This makes Pinterest particularly beneficial if you're a small business with a pretty limited ad budget. Pinterest actually offers an interesting mix of free and paid advertising tools that you'll always be able to easily leverage to increase your conversions.
How much does Pinterest advertising cost?
Pinterest is one of the best social media sites for running business ads—and it's all because it offers an excellent blend of cost-effectiveness and broad reach. If you're looking to increase your business reach and brand recognition, you'll likely spend anywhere between $2 to $5 for every thousand impressions (CPM). However, if you aim to boost your engagement, all it'll cost you to do so on Pinterest is between $0.10 and $1.50 for each engagement.
Note, however, that the specifics of what running a Pinterest ad will cost you also depend on how much competition you're facing from other businesses for keywords and placements. The higher the competition, the more a Pinterest ad is going to cost you.
Getting started with Pinterest advertising
Pinterest advertising is so attractive to advertisers because it supports several different advertising formats. Regardless of the particular target audience you're going after or the type of product or service you want to sell, you'll always be able to find the perfect ad format for your needs. Pinterest offers the following types of ad formats:
Image Pins: Just as the name implies, image pins allow you to advertise your products and services in an image format. The image can either be vertical or square.
Carousel Pins: Carousel pins are a collection of images that viewers will be able to swipe through. Carousel pins are perfect for advertising products that gave several parts you think your target audience will find interesting.
Story Pins: Story Pins are vertical, full-screen videos that you can use to publish content like instructional (how-to) videos on Pinterest. You'll even be able to use it to create and post behind-the-scenes videos to drive interest in your brand and products.
Shopping Pins: If you have products you want to sell, shopping pins are the best options for you. These pins allow you to add showcase products on Pinterest and link them back to your site, making it easy for potential buyers to easily access them.
Video Pins and Video Collections: Video pins are perfect for providing more information about a particular product or service and increasing viewer interest in both the product and your brand. Video pins are the most effective because they tend to be more engaging than other ad formats. That said, however, it's important to mention that video pins are only effective when the videos themselves are properly shot and directed. To get the kind of quality results you want from video ads, you'll need to have reliable video content production.
Before you start out advertising on Pinterest, however, you should know that you'll need to first create a business and promotional account. Once that is done, you'll be able to make ads using the Ads Manager feature or API. It's also important to mention that Pinterest ads usually have some requirements like Pinterest ad size, especially for video ads, so keep those in mind while creating your video content.
How to Promote Your Business Instagram Page Effectively : 3 Useful Tips for Entrepreneurs
Running a business is a complex and time-consuming process that includes many details that a businessman should take care of. One of the most important questions for any entrepreneur is "how to take the company to a new level and expand the customer base?". 10 years ago, to do this, you would have to hire promoters to work and advertise your products or services on television or radio. But now the situation has changed, and in order for the brand to be successful, it is necessary to create an Instagram page.
About 30% of Instagram accounts are commercial and are used to sell various things and promote the brand. To strengthen their positions and become more visible, entrepreneurs study working strategies and implement many tools for high-quality promotion. In this article, we will give a couple of important tips that will help you achieve the desired result on the site.
Cooperate with bloggers
Advertisements have actually become bad manners. Now native advertising is at the peak of popularity, which looks organic and does not spoil the feed of posts. This means that you just need to cooperate with influencers who offer similar services. But there is an important caveat – not all of them agree to cooperate with companies that have few subscribers on the page. They doubt the quality of the product and the trust of customers.
But the solution to this problem is very simple – use the possibility to buy real Instagram followers. When the number of subscribers is significant, bloggers will be more willing to take your products for advertising and may even agree to a collaboration (it's free for both parties). This way you will be able to save part of the budget, but you will become more visible on the site.
Not every one of entrepreneursknows about the need for a bright nickname, a "talking" cap and a clear description. If you are not an expert in social networks or have spent little time on the Internet, it is not surprising that this item may seem optional to you. In fact, the profile cap is literally your face. Thanks to the words that are written in this field, users will be able to quickly find your account by the query they are interested in.
How does it work? Suppose a person is looking for a company that sells vintage items. He writes this query to the search bar and examines accounts that offer similar services. If "vintage" is indicated in the profile header, then the account will appear in the search results and will be shown to the user. He will be able to study the assortment and make a purchase. Therefore, it is necessary to correctly issue this item so that the page becomes visible to a potential buyer.
Instagram shopping
Developers introduced a new feature for entrepreneurs and created a separate tab for publishing lookbooks, products and collections. This is especially true for those who sell clothes, accessories and shoes. Users will be able to make purchases without leaving the app, or go to the website page to place an order. You can also attach a link to the product inside the post, by clicking on which the user will be able to find out more information. Try it!
How Do You Know That Your Personality Quiz Goes Viral?
Looking at the current scenario, you all have to go viral. All the people are engaged in personality matching, which goes viral on the internet. Everyone loves a good viral quiz. This news is commendable when they find that they are gathering the attention of the locality. When you check this viral tiktok quiz, you will find you are gathering society's attention.
You will find the different personality which goes viral on the tiktok. Then you will find the many people who are giving the personality quiz, and they all are going viral. It is because we have seen that every personality can be categorized into a different and unique mixture of people.
Personality based on different colors
Many different personalities can be classified in different ways, which are the combination of the other color levels of blue, green, orange, and gold. We believe that every person has two primary colors which show their personality.
Blue personality is cordial.
Green personality is an independent thinker.
Gold personalities are those people who think about the people's plans.
Orange personalities people are action-oriented people.
How do you get your personality match?
To find your best match in the personality, you will have to answer the question the people ask. Then, you will have to give the proper analysis of the quiz, and only you will find the appropriate match. If you are asked between the two things, then you have to choose the most important and significant to move to the higher position.


When you are answering the personality, then you will find the right match, and you get a game with the viral tiktok videos. There are many kinds of viral tiktok that give the best result in the form of a quiz.


Once you have given the quiz, you will be matched with a person who is just like you, and you are matching with the person. When you have completed the examination, your test is shown to you, and your pair fits the percentages.
Comparison
People who are getting the result show their results on their social media accounts. People show their results with the report, and they compare them with the other people. It is the best quiz compared to the different online quiz. When someone is getting a higher percentage match to the people, this is the best compliment.
Top Five Facebook Video Downloader
Besides YouTube, Facebook is the next famous platform to share videos. And to be considered as the number one social messaging site in this world.
We can operate it through our mobile phones and PC. You can download Facebook videos downloader to your android devices through a number of developed downloaders. These downloaders have advanced features with a built-in player and built-in browser. The method of downloading is very simple and you can watch these shared videos without an internet connection. In this article, we will provide the list and detailed features of the top five Facebook downloaders.
Why Do We Need Video Downloaders for Facebook?
Because Facebook does not provide us with a save video feature or option in the hard drive and SD card. Sometimes we see our favorite videos but do not have an option to save them and are not able to find them again. That is the reason we need Facebook video downloaders to download videos.
List of Top Five Facebook Video Downloader
There are the following five best Facebook video downloaders:
HD Video Download for Facebook
FB-Video Downloader
FBDown.info
FastVid-Facebook Video Downloader App
Heatfeed
The best amongst all is heatfeed facebook video downloader.
Detailed Features of Top Facebook Video Downloaders
1.   FBDown.info
It is one of the best online video downloaders which having lots of following features:
It supports multi-languages.
This downloader supports all HD formats.
It downloads the videos from news feeds, groups, and different pages as you like.
It can access your friend's Facebook private videos and download them and it is a chrome extension app.
2.   FastVid – Facebook Video Downloader App
It allows you to download videos and save them by using a video URL.
Its design is very specific and easy and downloads videos through different methods.
You can save any Facebook videos to your device without login.
3.   Videoder
Videoder is an all one video downloader app.
It is used by billions of users to download Facebook videos directly.
Videoder has advanced tool features including live video streaming and built-in video streaming.
Just by putting the keywords of your favorite videos search for them.
Simply by drag and drop the URL of any video in the search bar, you can download and save videos.
You can get the audio format that you want to hear.
4.   HD Video Download for Facebook
It is a quality reliable app with standard HD videos.
You can save videos directly on SD cards and devices.
It has the option to share download and online links of videos through Bluetooth, WhatsApp, Instagram, and many others.
This app also has a screen description and a method to use it properly.
It doesn't matter to Facebook login or not and you can download videos through a download option.
This app has a built-in player and storage location option.
5.   FB-Video Downloader
By following simple steps you can download Facebook videos easily.
It does not need to drag and drop the video link or URL. By simply click on the download option you can download Facebook videos.
It provides us regular updates.
With fast download speed, it supports Windows and Mac.
It supports multiple websites and downloads various videos.
It has an in-built cutter feature and supports more than 900 websites including Facebook.