Different Types of Cybersecurity and Why They Are Important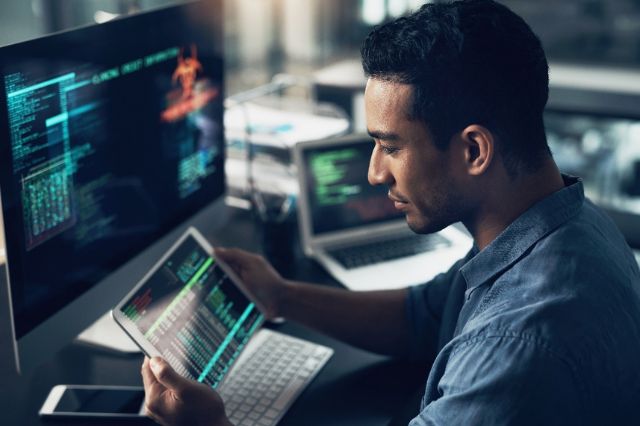 Data loss has become one of the biggest risk factors of inter-connectedness. The internet has made our lives convenient, but it has exposed businesses and individuals to malicious threats that can wreak havoc with a few lines of code.
Cybersecurity is paramount for businesses. If they do not protect customer data, they are liable for its loss. The average small business spends tens of thousands of dollars to ensure that customer data is protected.
Unfortunately, cybersecurity is one of those terms that is much used but little understood. It is often confused with IT security, which is an umbrella term for security for all things electronic.
What is cybersecurity?
Cybersecurity is the protection and security of connected devices. If a device is connected to another device, whether internally or externally, there is potential for harm. Cybersecurity attempts to eliminate risk using a variety of techniques to secure devices and networks.
Because of the number and frequency of attacks in recent years, cybersecurity professionals are highly valued. Businesses and other organizations are willing to pay six-figure incomes to individuals who have the skills to keep their networks and data secure.
You can become an expert by enrolling in an online computer science masters degree at Baylor University. You don't need to have a background in computer science or IT to join a class. So long as you have a bachelor's in a related field, you are eligible to enroll in the program.
The program takes about 15 weeks, and all classes are online. You will cover topics like databases, software engineering, data communications and management, operating systems and cybersecurity.
When learning about cybersecurity, you will discuss core concepts such as cryptography, cybersecurity tools, malware and reverse engineering. You will also be introduced to reverse programming and instruction detection and prevention.
What are the different types of cybersecurity?
Cybersecurity is a broad field that can be summed up in seven main elements:
This is the most common type of cybersecurity. It identifies and stops attacks that are designed to infiltrate networks from both inside and outside the organization.
It uses a variety of methods to protect networks while allowing authorized user access. One of the most common is a firewall, which works as a buffer between the network and untrusted connections that may introduce malicious bugs into the system.
Network security is key to keeping emails secure. It scans incoming emails to eliminate threats like phishing attacks.
This type of security has become vital as more and more businesses adopt cloud storage. Experts are in charge of developing strategies and protocols that govern how data is uploaded, accessed and protected.
These experts ensure that everyone in the organization has the right tools to access information when they need it, and they design software to prevent unauthorized access.
Cloud security experts are also tasked with identifying the best cloud solutions for organizations. They weigh different options to find out which one best aligns with the business' goals.
Businesses have become heavily reliant on apps, which have introduced convenience to everyday operations for both customers and employees. Application security is the process of securing all apps that are used within the business.
It uses features like two-step authentication and biometric identification. It also ensures that all data collected through apps is securely uploaded to databases and the cloud.
This is about securing end-user devices like PCs, laptops and mobile phones. It uses anti-phishing software, antivirus software and anti-ransom software. It also detects and eliminates threats using forensic techniques such as end-point detection and response.
A lot of corporate and business data is handled using mobile devices. A good cybersecurity strategy defines how such devices should be protected. It ensures that only secure and authorized devices are allowed to access the system.
Mobile security prevents attacks on mobiles, laptops and tablets using modern device management solutions.
Also called IoT (internet of things) security, it aims to protect devices that are connected to the internet. Hackers and other malicious actors seek out vulnerable devices and plant code to infiltrate systems and gather information.
The job of an internet security expert is to develop and deploy protocols to protect these devices and eliminate threats as soon as they are detected.
Common cybersecurity threats
The above methods are deployed to fight a variety of threats, including:
Malware – This is software designed to cause damage. The most common malware is a computer virus.
Ransomware – This is a new type of threat, but it has caught on fast. Hackers get hold of sensitive data or lock down systems and demand a ransom before they will restore normal operations.
Phishing attacks – These usually infiltrate through email and are designed to steal sensitive user information.
Social engineering – This involves manipulating people to divulge sensitive information.
What jobs are available for cybersecurity experts?
There are numerous job opportunities available to those who complete an online computer science master's. You can become a cybersecurity engineer or a cybersecurity analyst. Some people opt to become network analysts or engineers and oversee network security.
The master's qualifies you to work in vulnerability analysis. You can also be employed as a cybersecurity consultant or engineer to help design and implement security protocols for businesses.
If you would like to advance your career further, it is important to have your ear on the ground as far as cybersecurity is concerned. You should attend courses and seminars to learn about the latest threats and the best way to combat them.
If you are exceptional at what you do, you will eventually work in senior management as a director of cybersecurity.
Conclusion
Malicious cyber threats are an everyday phenomenon. Hackers have proved to be wily, finding ways to bypass security systems all the time. To prevent the loss of sensitive customer data, companies are willing to pay top dollar to professionals who can guarantee system safety.
An online computer science master's has the potential to take you to the top of the cybersecurity profession. It doesn't take a long time to complete, and you don't need to have a background in computer systems to enroll in a degree program.
A Guide to Better Supporting Tech Use in Your Business
If you own a business, you might find that you are not supporting its tech use enough and that this is having a detrimental impact on your company as a whole, from its productivity to its ability to adapt to the future of its industry. If this is the case, here is a guide that will help you to better support tech use within your company in 2023.
Get a Stronger Internet Connection
One of the best steps that you can take to better support tech use in your business is to acquire a stronger internet connection for it. A stronger internet connection will ensure that the software that you purchase is able to run smoothly and that a great number of employees can use your internet and your computers without any issues, such as a lag in internet speed. If you are struggling to find a strong internet connection in your local area, you should consider looking at the options that are provided by companies like Gateway Fiber. They will be able to provide your company with a fiber internet and Wi-Fi mesh network that can help to propel your business into the future.
Get Plug Sockets and Charging Points
You should also ensure that there are enough plug sockets and charging points around your business before introducing a lot of new technology. Installing a large number of sockets around your office will mean that a lot of gadgets can be used at once and connected to the electricity, such as laptops and computers. Not only this, but charging points in accessible places will mean that your employees can use their tech non-stop without running into problems because the gadget they are using is not charged up enough. This can help to make technology a more integral part of your business.
Find a Great Server
It would help if you also looked around for great servers for your company. There are many different types of servers that you may need within your business. For instance, file servers can help you to store a range of documents within a digital space, and a web server will ensure that you will be able to gain access to webpages whenever you need to, and the best web servers will ensure that these webpages load extremely quickly so that you are able to complete your work tasks in no time at all.
Look for IT Companies
It would be best if you also looked around for external IT companies who can help you get the IT infrastructure you need and support your tech use as it grows. Finding external support is vital for those who do not have onsite IT teams or for business people who are not very tech-savvy themselves, as IT companies can ensure that problems are sorted out quickly, that your tech remains secure, and that there is a source of professional knowledge and information on hand at all times to answer queries and concerns. This is extremely beneficial.
Data science: The essential technical skills
Data science is one of the most important roles of our time. Organizing vast amounts of cluttered, nonsensical data into clean, actionable information is an incredibly valuable skill, which puts you in an enviable position for work opportunities. Data science helps businesses from various industries make data-driven decisions, increase profits and streamline their processes. So, if you're thinking a career in data science may be for you, let's take a closer look at what data science is and the critical skills you need to succeed in the field.
What is data science?
Data science is an academic field that combines statistics, computing, scientific processes, algorithms, mathematics, artificial intelligence and computer engineering to analyze vast amounts of data to extract valuable information. The information extrapolated in data science is turned into easy to understand material so businesses can use it to make data-driven decisions. Now that we know what data science is, what are some typical roles you might have as a data science specialist?
What does a career in data science look like?
There are many exciting career paths you can take as a data scientist, including:
Data analyst
Data manager
Data architect
Business analyst
Data scientist
Machine learning engineer
Statistician
These are only a handful of the possible data science roles. There are numerous critical data science skills needed for a successful career in this field. One of the easiest ways to obtain these skills is through a program such as Baylor University's Online Masters in Computer Science degree track in Data Science. This program helps students to develop the specialized skills needed to excel in the data science field.
Essential data science skills
The exact skills you need for a data science role will depend on what you do and where you work. However, there are some skills common across all data science roles, such as:
Programming
Programming is an essential data science skill and is a necessary aspect of any data science role. Programming knowledge is required to analyze and manage large amounts of data. Data scientists often have to create machine-learning algorithms to predict outcomes using data; so, a deep understanding of programming is required to complete them.
Programming languages to learn include Python, SAS, R and SQL. Python is one of the most popular programming tools in data science due to its vast libraries, flexibility and ease of use. Whereas SQL is used specifically for databases when working with big data.
Big data
All data scientists need a deep understanding of big data. The amount of data we have access to is only increasing, and working with tools such as Spark and NoSQL is vital when processing large data sets that cannot be handled with standard data handling tools.
Machine learning
Understanding machine learning is one of the most critical skills you need as a data scientist, and you'll need to learn both machine learning and deep learning thoroughly to succeed in the field. Machine learning knowledge helps you gather data more efficiently and predict future data set outcomes. Types of machine learning concepts to master include: linear regressions, logistics regression, decision trees and random forest algorithms. These concepts help create real-time data processing algorithms, which increase the accuracy of future outcome predictions. 
Statistical analysis
Statistical analysis helps you create machine learning algorithms. Statistics and probability are required, and concepts such as linear regression help you collect, interpret and organize data. Factors such as mean, median, mode, variance and standard deviation are all components of statistical analysis that you should learn for data science. At a minimum, descriptive statistics and probability theory are essential for data scientists.
Database management
Database management involves cleaning and organizing large amounts of complex data into organized, readable information that is categorized into patterns and trends. Doing this is often time-consuming but remains vital to making data-driven decisions. Database management, or data wrangling, as it is sometimes called, allows you to present data that can be interpreted.
Interpersonal skills
In addition to the technical skills and specialized knowledge required to be a data scientist, there are some crucial soft skills, such as:
Critical thinking
Public speaking
Empathy
Attention to detail
Effective communication
Active listening
Feedback sharing
Public speaking allows you to present information to stakeholders, convey your ideas clearly and show confidence in various professional environments. Empathy can help you understand how your information can impact stakeholders and the business. Effective communication skills help you work with colleagues, land jobs, make presentations to owners and share your ideas. All these skills won't only help you in data science but in all aspects of your life.
Cloud computing
Cloud computing is prominent in many industries and an important area of data science. Cloud computing can be used to analyze data stored in cloud-based platforms and provides professionals with cloud-based data frameworks that are key to advancing technology.
Data visualization
Data visualization is a key component of data science that is used to extract and represent data in a clear, understandable form. Taking that non-sensical data and turning it into charts, graphs, infographics, plots and animations makes it easy to understand for stakeholders and is one of the main ways in which you will communicate your findings to decision-makers.
Domain knowledge
Domain knowledge is also critical to relate your data to your respective field. For instance, you may specialize in fintech or engineering. Being knowledgeable in your specific domain will help you translate the data you analyze to respective stakeholders more clearly.
Final words
Data science is a highly sought after career, and learning the essential data science skills puts you in a formidable position for employability as you have the skills to help businesses to make decisions and succeed. You'll use a combination of soft interpersonal skills and specialized data analytical skills, programming, domain knowledge, database management and machine learning. Together, these skills will prepare you to launch a career in data science.
Maximize Your Off-Road Experience with Cutting-Edge UTV Stereo Technology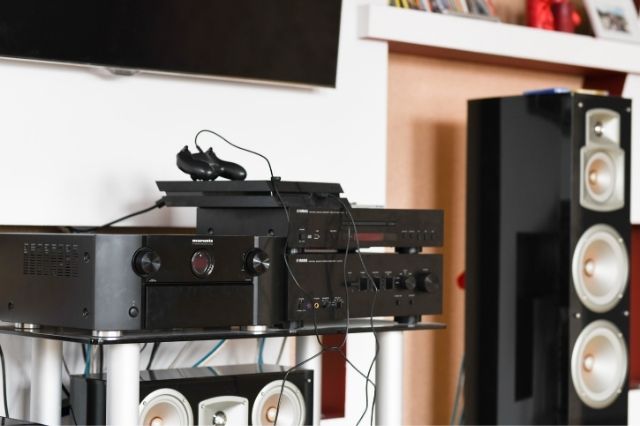 The original NUTV5 UTV pod speakers set provides unbeatable experience. This unit's waterproof UTV speakers, amplifier, and controller are superior to any other. Everything you need is included in the NUTV5.
The HS4 Amplifier, NBTR Bluetooth controller, a pair of N5 speakers, plus all necessary cables and accessories make up a full waterproof sound system for your UTV. It is an easy-to-use do-it-yourself set.
Amplifier for UTVs and Marine Use
This amplifier weighed in at a hefty 4.5 pounds and was made from the ground up to withstand the harsh conditions in which it will operate. The HS4 is a 4-channel, full-range amplifier with high-pass and low-pass crossovers that may be adjusted independently. It can power our NOAM N5 speakers and other full-range speakers and subwoofers.
Through the NBTR Bluetooth controller, the HS4 amplifier can receive wireless audio transmissions from any A2DP-enabled Apple, Android, Windows, or Blackberry device. The 3.5 mm jack input allows for wired use as well.
Unbeatable features
Everything you need is included in the NUTV5. This contains an HS4 amplifier, an NBTR Bluetooth controller, a pair of N5 speakers, and all necessary cables and accessories. The N5 speakers can be driven to their maximum potential by the HS4 amplifier.
SPEAKERS OF THE N5 GENERATION
A NOAM N5 speaker pair with a 3″ passive radiator in the pod's back provides a deeper bass response. These small 5.25″ speakers can outperform much larger 6.5″ speakers. The pods on your bike will be the ideal size and produce a massive sound.
The New Bluetooth Remote (NBTR)
Using the NBTR Bluetooth controller, you can wirelessly connect any Bluetooth-enabled Apple, Android, Windows, Blackberry, or another device with A2DP audio streaming support to the HS4 amplifier. For hardwired use, the NBTR has a 3.5 mm AUX input.
Heavy-Duty 4-Channel Amplifier (HS4)
The HS4 is a 4-channel, high- and low-pass crossover-free, full-range amplifier. They are built to survive outside elements in a highly sturdy die-cast housing!
N5 Speakers' Powerful and Loud Sound
The N5's superior sound quality results from the 3″ passive radiator on the back of the pod, which converts excess energy into low-frequency sound waves.
Most Special Modular Fastening Systems
In 60 seconds, you will have your speaker set up. ZERO need for instrumentation Extremely firm hold When the handle is closed by hand, and a 13mm nut Wrench can further secure the grip. Neither Arnold Schwarzenegger, Sylvester Stallone, nor Mike Tyson could pull this off by hand.
Wrapping Up
The speaker pod can rotate 140 degrees on the N5 mounting system. You'll have more leeway in where you place the speakers and how you direct the sound toward you. The NOAM N5 speaker's mounting clamp accommodates bar diameters up to 2 inches. As a result, it is compatible with the vast majority of UTVs currently available, including Polaris RZRs, ALL CANAMs, and many others.