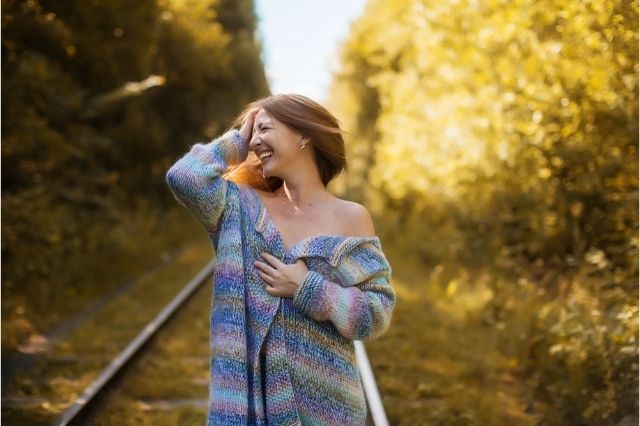 The Pandemic brought a lot of changes to the world. These changes weren't just political or economic; many were regarding lifestyle. One major change was the fashion trends, especially in women's clothing. These ever-changing trends took a big turn as everyone stayed home in comfy pants and simple knit tops instead of all the usual glitter and jazz worn outside.
Moreover, several fashion apps and websites have turned up to the Pandemic to provide you with the best options at prices that you can afford. So what's in vogue this 2022? Are you yet to go shopping and fill your wardrobe with the latest trends? Then sit back and scrutinize our list of 5 new fashion trends prevalent lately.
1. Baggy pants
It is probably a well-known fact that many of us have kept our formal pants deep inside the wardrobe with the advent of the Pandemic and its variants. Work from home and online classes have ensured we can sit back in our loose baggy pants to attend our respective jobs.
Even for a casual walk or meet-ups, these pants have saved the day as they require minimum effort and exude a cool look to all those who have tried it. It is a style that can be worn by both men and women in all colors. Various other loose clothing has also been trending, like bell-bottoms, palazzo's, etc., that can also be worn in formal settings.
2. Minis
While it may still be cold in the west, in many areas like India, we have already started to feel the warm days that lie ahead of us. Thus, despite being referred to as winter, minis and crop tops are all the rage. Mini skirts and dresses are styles that can trend all year long. They are well-loved, and you can never go wrong with such a choice.
The introduction of this style was iconic and depicted quite a rebellious image. It was quite a difference from the usual wear of women in the 1900s who dressed in long plaid skirts. This image is well adored and expressed even today.
3. Voluminous Silhouettes (puff sleeve trend)
Voluminous Silhouettes or oversized clothes have taken the market by surprise. This is an unexpected trend in 2022 that contradicted the usually skinny jeans and close-fitting tops of the past. Baggy t-shirts, oversized shirts, slightly big dresses, and slouchy coats are seen more often.
This trend ironically reflects how history repeats itself. Because of tight corsets, the introduction of loose-fitted clothes with frills and lace designed for comfort was a thing of the past that was later replaced with skinny tight pants and body-hugging tops and dresses. But now puff sleeve tops and bell-sleeved clothes are in vogue again.
4. Low rise pants paired.
A low-rise pants is one where the waistband rests below the hips. They don't conform to the usual norm but are comfortable to wear. Just like the previous point mentioned, they too are coming back into the fashion circles as people aim for comfort lately. So grab yourself a pair of low-rise pants, tank top, or leather trench to finish up on your chic look.
5. Knitwear
Yes, knitwear is something that took me by surprise, but apparently, knitwear and Preppy sweater vests have been the new talk of the town these days. So don't hesitate to buy some knitted or crocheted textures from your favorite mall. This fashion statement announces how simplicity is the ultimate sophistication. So while it is good to accept grandma's sweaters, try buying a knitted crop top sweater or two to indulge in the warmth of the fashionable new trend of the town.
Conclusion
The start of the New Year feels ominous as the seasons become more puzzling and COVID variants continue to appear. But these fashion trends emerge victoriously; they have been predicted by fashion designers and proved by many fashionistas among the circle.
Nostalgia is the prime factor contributing to the revival of fashion trends in the fashion world. And day by day, new fashion trends keep coming up. So don't be afraid to buy that abstract colored bell-sleeved blouse or that bold mini skirt you were eyeing or whatever you have your eyes on because no matter what you choose, even if it's out of style now, it'll be back in style eventually.
Hottest Photo Editing Trends You Should Not Miss in 2023
Are you using social media as a marketing channel? Do you enjoy taking photos and sharing them with your friends and followers? Of course, before you upload a picture, you need to edit it in a photo editor. But how do you make it look stylish and modern? Today we're going to talk to you about the hottest photo editing trends for 2023. If you are still looking for the best free photo editing app for PC, don't hesitate and check out the article on the Skylum developer website.
Some of the following trends are brand new, while others have made a groundbreaking comeback in the past decade. Some photo editing tips have been relevant to professionals for years and will be just as essential in 2023. So, if you're looking for inspiration, you're short on photo editing ideas, or you just want to learn about new trends, check out our article.
A Natural and Imperfect Picture
Every social media user has his or her interpretation of what a snapshot should look like, but there is one thing that most of these photos have in common: the pursuit of perfection. This included everything from the angle from which the image was taken to the composition and editing.
Eventually, the overly polished, sometimes staged images became boring and fake. Users stopped believing them. Naturalness in photography was replaced by idealism. But what does it mean? Let's take a closer look:
A natural image can be interpreted in different ways. Some users may find them uncomfortable, but they still get a lot of likes compared to perfect photos.
This year's trending social media photos are about unconventional angles, personal aesthetics, and a daring approach to creating an account that promotes your taste.
Close-ups Without Retouching
The idea of photography has always been to share what our eyes see.  Today, we can also share how we feel and create a series of images that tell a story. Telling real stories will be a big trend in photo editing this year.  You can convey a story in a single shot, but now the storytelling aspect gives you the ability to do it in a series.  This requires a different way of thinking and content with your images in the feed. 
You can already see photographers and brands choosing to tell stories by posting close-ups of wrinkles, scars, under-eye circles, freckles, plumpness, stretch marks, and other natural flaws. These images simply tell the story of people's real and attractive beauty, and in this case, you can do without retouching at all, just use a preset or minimal color correction.
Portrait Orientation Only
As we are now shopping, messaging, and reading more and more content from our mobile devices, vertical images are becoming the main format of photography and a kind of necessity for all social media users. We need to think about the appeal of images and adapt them to the format of mobile phones.
For photographers using social media as a marketing channel to find clients or just to be on trend, the popularity of vertical photos and videos is an opportunity to experiment with content orientation, angles, and even equipment. Just get out of the standard horizontal template.
Of course, it's best to experiment with post-production in software you're familiar with. But how do you find the best option? Instead of typing in a search query like best photo editing app for PC free download, just explore all the available options on Skylum's blog (just follow the link at the top of the article).
Neon and the Cyberpunk Style
The game Cyberpunk 2077 has already led to a wave of creativity in various industries. Surprisingly, the trend is still relevant this year. Designers and illustrators are using cyberpunk stylistics in their projects, using neon colors and transforming existing objects into dystopian ones.
But designers and illustrators aren't the only creatives influenced by the cyberpunk aesthetic this year. Photographers are already using neon signs and futuristic skyscrapers in their work. Using photo editing tools, you can easily turn a shot of a city at night into a cool futuristic image, and it's awesome!
Film Photography
The desire to spend more time with family and friends and to do what you like without having to rush anywhere will also translate into images and projects. The slang term for this is JOMO (the joy of missing out). But how do you translate that into post-processed photos? There are a few great ways:
You can digitize your film photos and post them to social media. 
You can easily apply retro presets to your images. There are plenty of photo editors that can turn any shot into a spectacular film photo.
This kind of post-processing has been around for a long time but under different names. But how do you choose the right preset? Professional photographers build many filters, presets, and actions, both for paid and free software. Choose those that create a film effect.
Conclusion
We have listed the main trends in photo retouching and post-processing that will be relevant in 2023. Of course, many photographers try to choose free image editing software, but some ideas can be realized only with the help of professional tools.
If you don't have much time to spend with an editor, but still want to get a spectacular photo, try Luminar Neo. It's modern, AI-powered software that lets you achieve great results in just a few clicks.
10 Tips for Raising a Healthy and Happy Child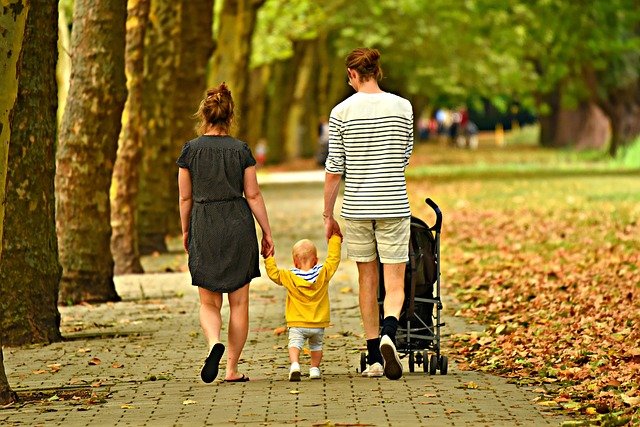 Raising a healthy and happy child is one of your biggest goals as parents. You want to ensure that your children grow up healthy, confident, and resilient individuals who can navigate life's challenges. However, with so much conflicting advice, figuring out where to start can take time.

From providing a nutritious diet and encouraging physical activity to fostering emotional intelligence and building strong relationships, these tips will give you a solid foundation for raising a well-rounded child. With a little effort and dedication, you can help your child develop the skills and habits they need to thrive and become the best version of themselves. Below are tips on raising a healthy and happy child:
Celebrate Milestones
Every child develops at their own pace, and it's important to celebrate the milestones they reach, no matter how big or small. Creating a positive environment where your child feels supported will help them thrive. Acknowledge their small achievements in school, sports, or other activities. You can also ensure their successes are recognized by giving them praise, gifts, or just a hug. Celebrating milestones will give your child the confidence and motivation to work towards their goals.
If they need to catch up on certain milestones, it's essential to be understanding and not push them too hard. Work with your child and their teachers or coaches to develop a plan for achieving success. A pediatrician or other medical professional can also help if you are concerned about your child's development.
Build Strong Relationships
Strong relationships are essential for a child's development. When children feel connected and valued, they're more likely to be happy and successful in life. Encourage your child to build relationships with people of all ages inside and outside the family. This could range from spending time with friends at school or playing with cousins during family gatherings. Ensure you also provide an environment where your child can express their feelings and be heard without fear of judgment or criticism.
It would be best if you also made time for family dinners, game nights, and other activities that help foster positive relationships within the family. This will allow everyone to connect on a deeper level while having fun. Being part of a robust and supportive family is one of the most critical foundations to help a child thrive. Ensure your family has strong bonds with each other so your kids can feel loved and accepted as they grow up.
Allow Them to Enjoy the Outdoors
Fresh air and physical activity can do wonders for a child's mental and physical health. Encourage your children to play outdoors or take them on outdoor activities such as hikes, bike rides, or nature walks. Not only will this help them get the exercise they need, but it will also allow them to connect with nature while exploring the world around them.
Drives to the park, beach, or nature preserve are also great family bonding experiences. You can also use these outings to teach your children about the environment and how important it is to take care of it.
When spending time outside, provide a comfortable and safe environment. Bring sunscreen, hats, and protective clothing as needed if you're heading to a park. Invest in accessories like car seats for younger children to ensure their safety when riding in the car. The safest toddler seats should be comfortable and have a harness that can be adjusted to fit your child's size. When choosing one, look for products that have undergone extensive testing to ensure they meet the highest safety standards.
Encourage Physical Activity
Physical activity is essential for your child's physical and emotional well-being. Encourage your children to get outside and stay active however they like best. This could be playing a sport, walking, or just running around the backyard with their friends.
Getting enough exercise will help them develop strong bones and muscles, boost their immune system, and allow them to blow off steam. It's also essential to ensure your children have the right equipment and clothing for physical activity to stay safe while having fun. Encouraging your child to be active from an early age will help instill healthy habits that will last a lifetime.
Show Unconditional Love
Showing unconditional love is one of the most important things you can do for your children. Let them know that regardless of what life throws at them, they will always have a safe place to come home to. This doesn't mean you have to agree with every decision they make, but it does mean that you're always in their corner and will have a listening ear if needed. Encourage their efforts and offer constructive criticism when necessary but make sure they feel loved no matter what.
It's also essential to make sure your children feel secure and safe. Establish routines that create a sense of security and comfort. For example, reading bedtime stories or taking regular family trips are great ways to strengthen the bond with your children while providing them with stability.  Showing your affection and appreciation for your children will not only make them feel secure, but will also help build their self-confidence to explore new opportunities with courage and enthusiasm. A loving home environment is essential to helping kids reach their full potential.
Provide a Nutritious Diet
Proper nutrition is essential for your child's physical and cognitive development. Provide your children with a balanced diet that includes fruits, vegetables, whole grains, and lean proteins. Always encourage them to try new foods and limit processed snacks as much as possible.
Also, remember the importance of hydration. Ensure your children drink enough water throughout the day to stay hydrated and energized.
You can also use food as a way to bond with your child. Take them on grocery shopping trips and involve them in meal planning. This will help them learn the importance of healthy nutrition while allowing them to spend quality time together. Supplements can also benefit certain age groups, so talk to your family doctor about what's best for your child.
Foster Emotional Intelligence
Emotional intelligence (EQ) is a set of skills that helps children recognize and manage their emotions and those of other people. It's an integral part of child development and can help children build strong relationships with others, leading to tremendous success in life.

To foster emotional intelligence, start by teaching your children about the different types of feelings and how to express them appropriately. Help them understand why they feel a certain way and talk to them about ways they can respond to their emotions in healthy, constructive ways. Provide a safe environment for your child to express their feelings without fear of judgment or criticism.
It's essential to practice what you preach. You can model emotional intelligence for your child by recognizing and healthily expressing your emotions. This will help them take cues from you on how to cope with life's ups and downs.
Foster Optimism and Positivity
A positive outlook on life is essential for your child's emotional well-being. Focus on the good and encourage your child to think positively about themselves and their abilities. Talk with them about the importance of resilience, optimism, and gratitude daily. This will help them develop more optimistic thinking patterns as they grow up.
You can also teach your child to reframe negative thoughts and develop healthier coping strategies. Provide them with resources, such as books or articles, to help them learn more about self-care and positive thinking. Making it a habit to foster an optimistic outlook in your home will help your child build solid emotional foundations for the future. You can also practice what you preach by ensuring your attitude is upbeat. Modeling optimism and positivity will show your child the power of having a good mindset.
Be Wary of Stress and Anxiety
Stress and anxiety can have a significant impact on your child's development. Knowing the signs and symptoms is vital to provide support when needed. Encourage your child to talk about their feelings and address any worries. Ensure they know expressing their emotions is okay and you're always there to listen. You can also help them develop healthy coping mechanisms for managing stress, such as deep breathing exercises or going for a walk. By helping your child understand and manage their anxiety, you can ensure they have the tools to tackle life's obstacles healthily and productively.
Encourage Open Communication
Open communication is vital to raising healthy and happy children. Encouraging honest dialogue between you and your child will help them develop their voice and foster a trusting relationship. Set aside time daily to talk with your child about anything from school, friends, and hobbies to personal problems or worries. Create an environment where they feel comfortable expressing themselves without fear of judgment or criticism.
Ask questions instead of telling them what to do. This shows your child that you listen and genuinely care about their opinions. When they feel heard, they'll be more likely to open up to you and confide in you when needed. If your child struggles to open up, consider different activities like walking or playing a game. These more relaxed environments may make it easier for them to communicate with you.
Parenting is a challenging but rewarding job. The tips above will help you provide your child with the best care possible. Creating a safe and supportive home environment ensures your child has the tools they need to reach their full potential and, most importantly, have lots of fun along the way.
Best Tips for Choosing Custom Bags for Individual and Corporate Uses
Everyone has seen different individuals wearing custom bags. Students use them to transport their school supplies, and office workers use them to carry their workplace supplies. Shoppers regularly transport their purchases from markets and shopping centres in custom bags. These are just a few applications for custom bags. 
There are many different kinds of custom bags available like those from RocketBags custom bags and other reliable suppliers. These include custom conference bags, custom backpacks, custom totes, custom laptop bags, and custom cooler bags. With such a wide range of options, how do you select the best one for you and your company? This piece will give you the best tips for selecting custom bags for both personal and professional uses.
Tips for Selecting Custom Bags for Personal and Professional Uses
The best tips are provided in this section on how to choose the ideal custom bags for both personal and professional uses. Let's look at them now.
1. Establish your needs
Evaluating your needs for custom bags is the first step in selecting the best ones for your situation, whether personal or professional. Needs change. As a result, consider the kind of need that is the most pressing first. For instance, among many other things, there are requirements for marketing, raising awareness, souvenirs, and shopping bags. Each of these needs has unique specifications and standards. Because of this, be sure to begin your adventure by first identifying your needs for custom bags.
2. Conduct research
You may be wondering why you should conduct research, right? Yes, you must conduct research into the needs you have for custom bags. For instance, if you want custom bags for marketing purposes, you must study businesses that use custom bags for marketing. To see the variety of bags they use is the primary goal of this research. You can do this by conducting a comparative market analysis, or even better, you should visit a top bag manufacturer to obtain guidance from industry experts on the best custom bags to use for marketing.
3. Consider your budget for custom bags
You should first consider your budget after doing research on the different types of custom bags used for needs similar to yours. You will have found at least two, if not more, different custom bag types used for similar purposes to your own. You then should consider your budget while weighing these choices. Choose the option that falls within your price range to avoid debt.
4. Select a bag manufacturer
Every community has a large number of bag manufacturers. The only thing left to do is select a bag maker. The degree of professionalism, customer support, reputation, project completion time, location, and service quality are things to look out for in a bag manufacturer. You can learn more about all of these things by visiting their websites and social media profiles and reading comments left by other users. You can ask questions in person as well. You will get guidance from your findings.
Conclusion
The advice provided in this piece is crucial if you want the best custom bags for your requirements. Once you order and start using custom bags, you will immediately enjoy all of the marketing, utility, and value advantages.