9 Free Video Editing Software with No Watermark for 2021
Video creation requires creativity and the ability to tell your story visually. It takes experimentation to hone skills to take your video editing level from beginner to pro. Do not be intimidated by the expensive, complicated, professional video editing programs. The easy-to-use video tools will help you edit videos more smoothly and much easier. In this article, you will find 6 desktop free video editing software with no watermark, learn their features and decide which one suits you best.
Also read: The 10 Best Photo Editors for Photographers in 2021
1. MiniTool MovieMaker (for Windows)
MiniTool MovieMaker is a free video editing software for Windows users to bring creative ideas to life. After you finish editing and export the video file, you won't find any watermark on your video projects. No matter you are a professional filmmaker or just getting starting with video editing, you can use this free video tool to create great videos with no hassle. Some of its main features include:
Support editing MP4, AVI, MOV, and MPEG video of any length and resolution.
The video templates are useful if you need a quick result.
Split/cut large videos into many smaller segments, merge/combine multiple videos into one, and easily remove the unwanted part of the video.
Use different transition effects between your clips.
Quickly add and customize text, titles, captions, and end credits to your videos.
Add background music to your video, extract the audio from the original video with good quality.
Remove the audio track(s) with only one click.
Follow the instructions below and you will find it is simple to use MiniTool software to edit videos without watermark.
Install MiniTool MovieMaker, run the software, then you will see some video templates that are designed to save your video editing time. You are free to select one video template, such as the travel theme, wedding slideshow theme, etc. Import some videos and audio files, choose a video template, you can begin to edit a stunning video in a short time, and then export the final video with no watermark.
If you do not need the readily available templates, you can ignore them and follow the tutorial as follows.
1) Download MiniTool MovieMaker on Windows 7/8/10 computer, open the .exe file to start the installation, when it is done, launch the program and click the "Full-Feature Mode" to enter the main UI.
2) Hit on the dark gray "Import Media Files" icon on the left panel to import some videos/songs directly from your computer, after that, drag these files and drop them to the timeline in the lower part of the interface.
3) In this step, we can use your creativity to build a clear content structure and make the video more engaging. We could split/trim the video, rearrange the sequence of your video clips, combine short clips into one, apply cool transition effects in between clips, add text, change video brightness, select a song as the background music of the video to fit perfectly our video style, and more.
4) Preview the video in the playback window at the upper-right corner of the software, at last, export the video and save the video.
In the fourth step, you can choose different format options for your output video, including .MKV, .MP4, .MOV, .MPEG2, .WebM, .AVI, .WMV, and .TS.
You can find many other features in MiniTool MovieMaker, for example, reverse the video, accelerate the video, make the slow-motion video, make a GIF from a short video, convert images to videos, remove the soundtrack/music from the video, etc.
It is a time-intensive process to learn how to use the industry-level video editing programs, besides, they usually require high-end computers and plenty of RAM. Also, most free video editing software and online video tools either have watermark or have restrictions on the features. If you are looking for a fast, completely free video editor with no watermark that has a full set of features, try MiniTool MovieMaker.
2. VSDC Free Video Editor (for Windows)
VSDC Free Video Editor is a non-linear free video editor that is commonly used by digital marketers, YouTube bloggers, and video editing amateurs. This free video editing software can handle all types of editing tasks on Windows 2000, XP, Vista, 7 /8 /10.
This free editing tool can support a lot of video codecs.
VSDC software includes tons of objects and visual effects, including filters, color correction options to give your videos a great look.
VSDC allows you to directly publish the video projects to popular social networking sites, including Facebook, Instagram, YouTube, Twitter, Vimeo, etc.
The drag-and-drop UI and easy-to-follow instructions are useful, regardless of your editing experience. With the help of this free video editor without watermark, you can easily create online tutorials, marketing videos and musical slideshows, and more. Advanced users can go for the Pro version of VSDC, which costs $19.99 (Use the software for 1 year).  
3. InVideo
InVideo is online video editing software that has seamless inventive video creation services. It helps marketers, entrepreneurs, agencies, alternative tiny businesses to make professional-looking videos with ease. InVideo works with associate intention to form video creation in a simple and frictionless method.
It is the world's easiest video creation platform that'll enable you to turn your ideas into gold-standard videos in mins, even if you've never edited a video before for less than $15/month. They have 4000+ fully customizable templates covering every major use-case or industry + pre-built elements in our asset library such as CTAs, stickers, and overlays + an in-built library of 3M+ stock images, video clips, and music to make sure your videos look out of this world. It also offers an associate automatic text-to-video feature that you will use to make videos for your articles and diary posts or tell a story through your content.
4. OpenShot (Windows)
If you have ever searched "free video editing software no watermark download" on Google, you possibly can find OpenShot from the first 3 pages of the results.
Operating system requirement: Windows 7/8/10, OS X (above 10.9), and Linux (support most distributions).
The video editor has an intuitive interface, and you can redistribute or modify it as you like.
Openshot can recognize and edit a range of common videos and audio files.
Openshot comes with an unlimited number of animation possibilities and keyframes, which cater to the needs of advanced users.
Can create separate layer for each video track and audio track.
Launch VSDC free program and you will find many other advanced editing features, such as the 3D animation tools and chroma key function. Some beginner video editors might feel a little stressed because the software gives them too much information at one time. In our test, I find that it does not work quite steadily when it works on the old Windows computer. Overall, this free video editing tool is suitable for people who have relatively high-end computers to change clips into stunning works of creative art. 
5. VideoPad Video Editor ( for Windows/Mac)
The free video editor with no watermark – VideoPad is developed by NCH Software. This freeware can suffice for Windows and Mac users to handle basic editing tasks. You could also download the mobile version for creating videos on your smartphone or tablet.
It offers useful features such as apply video transitions, and add visual effects (text snippets, and color correction, and light balance, etc).
VideoPad video editor has many ready plug-ins and tools which are customized to support videos for YouTube.   
The video stabilization feature can make shaky footage look smooth.
The latest version of VideoPad can support 2D to 3D stereoscopic conversion, and 3D video editing.
In my recent test, VideoPad software took me quite a long time to process large footage. When trying to add texts to a video, I also noticed that this software lacks great-looking font styles to choose from. Anyhow, this program is an ideal tool for those who want to do simple edits and express themselves through video.
6. Clipify
Clipify is an automatic video editor that has all the tools a user can wish and then some. This software has a freemium distribution model, with its free version being a robust and feature-rich program that leaves no watermark on your video. Clipify does not require a high-end PC to operate. The software is super user-friendly but at the same time it harbours enough advanced tools. Here's a short list of them:
Automatic video creation
Streamlined interface
450+ built-in effects & titles
Chroma Key feature
Over 30 export options
Clipify can be enjoyed by both casual users and people who edit videos on an advanced level. It allows you to enhance the quality of your video, stabilize it, get rid of black bars, and color correct them with Curves. The software also offers a library of cool effects that can change the vibe of your video, as well as premade titles, free-to-use music tracks, cliparts, and stickers. The video editor has numerous export options, including AVI, MKV, MP4, MOV, Full HD, video for YouTube and Facebook.
7. Shotcut
Shotcut is a good, free video editing software without a watermark that can work on the Windows PC. This software does not have a steep learning curve, making it easy for you to learn and produce professional-looking videos in minutes.
Shotcut is compatible with 64-bit Windows 7/8/10, Mac OS X 10.10 – 10.15, or 64-bit Linux (least Glibc 2.27).
This cross-platform video editing program can support hundreds of videos/audio files.
You could find helpful FAQs and tutorials on the official forum.
It's safe to say that Shotcut is a basic, free video editor without watermark for users of all skill levels. At the first sight, this entry-level tool's design looks somewhat old-fashioned, besides, it does not have an in-app animation feature. But the software's clean interface makes the entire video editing process simple and easy. Beginner users can apply different, cool visual effects, detach audio from video, cut long videos, perform copy and paste operations, etc.
8. Lightworks
Lightworks is an award-winning software for intermediate users who have some experience in nonlinear video editing. Compared with the Pro edition of Lightworks, the free edition offers only limited features, but it won't impose watermark on your videos.
Lightworks can be used on Windows, Mac, and Linux platforms.
This video editor has separate timelines for video resolution, codec, and format.
The tool can take a very complicated job of editing videos.
Has advanced multi-camera synchronization, real-time filters, and nice transitions.
The software comes with the A/V synchronization indicator timeline.
Free edition cannot export your videos in HD, 2K, and 4K resolution.
Using the free edition of Lightworks, you can trim a video, or combine multiple short clips into one, and achieve many film-level processing effects. You will get used to this free video editor without watermark after some practice. However, you can only find one option to export your video to MP4 (maximally 720p quality) to upload to YouTube or Vimeo. It does not support popular output like AVI, MOV, MKV, WebM, or full HD resolution.
9. FlexClip
FlexClip is a free online video editor that gives you numerous tools to create and edit a video. It is watermark-free in its free version and It is cloud-based and is available for Windows, Mac, and Linux. It serves you plenty of useful and beautiful ready video templates. You can easily find the most suitable template to customize for any occasion, such as social media, marketing, lifestyle, etc.
With FlexClip, you can easily convert, compress and record videos without lag, all for free. For those who want to create slideshows, stop motion videos, and montage videos, FlexClip may be the right choice since it lets you create those videos with only a few clicks.
Why You Should Consider a Used or Refurbished Transformer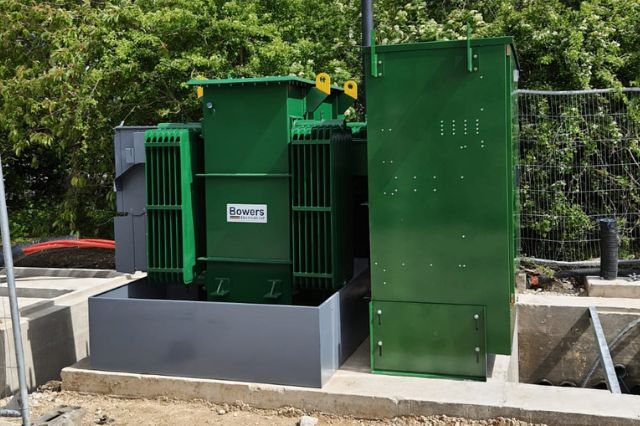 In case you didn't know, there is a shortage of transformers being caused by a shortage of raw materials. As a result, lead times for obtaining a new transformer are long.
It can take from 30 weeks to well over a year to acquire a new dry type transformer, so if you happen to need one, it's recommended to buy one as soon as possible.
However, even if you order one now, you'll still have to wait a while for it to arrive. In the meantime, you might want to consider buying a used or refurbished transformer. You can always resell it when your new transformer arrives.
If you've never looked into used and refurbished transformers, here's why you should make this consideration.
Used transformers can be obtained quickly
If speed is essential for you to get moving, then buying a used transformer will help you get what you need fast. You might not be able to find exactly what you want, but that's okay because at least you'll have something while you look for or order the transformer you really want.
Utility companies across the United States are running out of transformers, and even they are having to wait to get new ones. If you can't wait for your local utility company to get a transformer for you, you'll have to source it yourself.
If you happen to be under any kind of pressure to install a transformer, time is of the essence, and you'll be surprised at just how much a used transformer can help.
Used and refurbished transformers are cost-effective
Reports say that new transformers have risen in price by close to five times what they were prior to the shortage, and that's going to put a dent in your bank account. However, when you buy a used or refurbished transformer, you'll pay significantly less.
Refurbished transformers can be as good as new
Depending on what manufacturer you buy a refurbished transformer from, it could be as good as new. It all depends on the craftsmanship provided by the manufacturer. Some people don't refurbish units properly or thoroughly, and others use cheap materials, like thin insulation that wears out too quickly. You want to avoid this situation at all costs because that will only make your transformer fail.
To get a dependable refurbished transformer, research the company you're considering buying from to make sure they use the right materials and processes to restore their units to fully functioning, long-lasting transformers.
The downside to buying used transformers
Although a reputable manufacturer can refurbish a transformer and make it work like new, the same can't be said for a used transformer. When you buy used, it's a gamble and you never know what you'll get until you have it installed and start using it for a while.
That doesn't mean all used transformers are bad, but you have to consider why someone would sell a transformer in the first place, especially during a shortage. It's possible and even likely that most people selling at this time have simply bought a replacement that is an upgrade, but that still means you'll be getting an older unit.
Even when someone is selling it for honest reasons, you can't guarantee it will work perfectly for any length of time. And if you don't open it up to see how it's insulated, you could end up with an exploded transformer when you least expect.
The downside to buying refurbished transformers
Unlike used transformers, refurbished units aren't as much of a gamble, but there is a downside. If you have to spend several thousands of dollars on a refurbished transformer, that's several thousand dollars less that you have to spend on a new transformer when one becomes available.
If you happen to have the extra cash available, get a refurbished unit to use until your new transformer arrives. Then you can sell the refurbished one and recover some of your costs. However, if you don't have that extra cash flow, then you might be stuck using a refurbished one long-term.
That may or may not turn out well for you, so this is why it's crucial to always buy from a reputable manufacturer who goes the extra mile to ensure their refurbished units are properly restored.
Don't put off buying a transformer
If you need a transformer now, don't put it off by holding out for a new one. If you wait for supply levels to return to normal, you might be waiting a while because experts say the shortage won't end anytime soon. Get a used or refurbished transformer now, and then sell it after you get the new one you really want.
A Comprehensive Guide to Bubble Chart Design Principles and Best Practices
An excellent mode of visualizing data in the digital world, the bubble chart can bring depth to your data-driven stories. Throughout time, experts have developed various design principles and best practices to augment their data storytelling using these multifaceted charts.
In this article, we explore the bubble chart design principles, their relevance, key components, effective strategies for designing, and best practices for enhancing their display.
Understanding Bubble Chart Design Principles
Bubble charts, an intriguing variant of the scatter plots, use circles to showcase data in a two-dimensional plot. They incorporate a third data dimension through bubble size, which provides an excellent way to present three variables on a single plot.
A bubble chart is thus a multi-variable graph that might contribute valuable insights into often complex datasets.
The bubble chart's design principles are based on the fundamentals of visual perception, data visualization, and design aesthetics. Each circle's size signifies a specific metric, and the spatial positioning of the bubbles gives the other two metrics. Innovation in presentation and accuracy in representation is vital to bubble chart design.
The choice of scale is crucial in bubble charts. To create an accurate and effective chart, it's important to always bear in mind that our eyes perceive areas and not diameters. Hence the design should cater to this perception.
Irrespective of whether you use bubble charts for academic research or data-driven storytelling, understanding its design principles will significantly improve your presentation and interpretation of data.
Key Components of a Bubble Chart
Understanding the key components of a bubble chart not only simplifies its interpretation but also aids in creating effective and accurate charts. Each bubble in the chart is defined by three data points: the X-coordinate, the Y-coordinate, and the size.
With the position along the horizontal and vertical axes, we describe the first two dimensions of the data. These positions often represent specific values for two distinct variables. They commonly show correlations or relationships between these two data points.
Bubble size contributes to the third data dimension. The size of each bubble is determined by the value of the third variable. This adds depth to the data, recommending the magnitude of a specific metric under study.
Color and bubble size, another two components, often function as visual cues, guiding viewers to find meaning in the presented information. Designing an effective bubble chart requires careful planning and execution.
Best Practices for Enhancing Bubble Chart Display
While designing a bubble chart is one thing, continually improving and enhancing its display is another essential aspect. The chart should be straightforward and intuitive to read, decipher, and understand.
To enhance the bubble chart display, consider adjusting the size and color of bubbles for contrast and clarity. Maintain a meaningful pattern or sequence with the display of bubbles for an easier and quicker grasp of information.
Regularly update bubble charts based on new data to maintain relevancy. Ensure simple and uncluttered design to enhance the focus on information and data trends rather than design elements.
Most importantly, always keep your audience in mind. A complicated bubble chart might be great for a data scientist, but it might not be suitable for your clients or the public.
Overall, bubble charts serve as powerful tools for data visualization, provided one understands and follows their design principles and best practices. They display complex and voluminous data while offering easy interpretation and comprehension of the visualized information.
Is There an App to Make Someone Smile?
Photos in which people are smiling always evoke a lot of positive emotions. A serious face is not always appropriate, for example, during holidays, you always want to take positive pictures. But there are people whose smiles may appear too constrained or unnatural, and some may even be shy to smile.
If such a person is in a photo, and you want to improve it a bit, you can do it with the help of special applications. We have chosen three of the best ones to tell you how you can do this. By the way, they work on both the Android and iOS operating systems.
Retouchme
A very convenient and user-friendly application that can make even the grumpiest person smile. At the same time, everything will look very natural because a professional retoucher will work on the photo, not artificial intelligence. Using the app is very easy:
Download and open it.
Upload the photo you want to edit.
Select the "Face" section.
Choose the smile adding function.
You'll have to wait for a while as real people will do the work manually. But the result is worth it – it will look natural, and no one will guess that the photo has been edited. You can see how to edit a smile and learn the functionality of the program at this link: Retouchme.com/service/smile-editor. Now, let's move on!
YouCam Makeup
This application works on a different principle – based on artificial intelligence. It identifies the boundaries and parts of the face, highlights the lips, and then processes them as needed. You can add a smile to a person's face with a single click, and the result will be highly expressive. Another option is to use a special slider that allows you to adjust the intensity of the smile.
The app is also convenient because it offers many additional features for photo editing. For example, along with the smile, you can retouch the cheeks to give them a rosy hue, and add a mischievous twinkle to the eyes.
Overall, this app produces a natural result, which is why it's among the top three that you can easily use for your purposes.
Facelab
Try this app to get the most natural smile that artificial intelligence can create. Here, control is done through a slider, so you can adjust the smile's intensity yourself. This control is very convenient because you're not limited to what the app provides; you can fine-tune the result as you like.
This app is also useful because you can simultaneously edit the fullness of the lips, the color of the teeth, and many other details to make the photo look natural and better than the original.
Which one to choose: an app with professional retouchers or AI?
The choice here depends on what's more important to you. You should choose apps with professional retouchers if you:
Want the editing to be completely seamless.
Expect a maximally natural result.
Want a smile that suits you perfectly and looks organic.
Artificial intelligence has its advantages. You should choose it if speed is important to you (AI processes much faster, and you won't have to wait) or if you want to have more control over how the smile looks in the photo.
In general, any of these apps will make your life easier if you're smiling with downturned corners, look sad, or if someone else in the photo doesn't fit in due to a lack of a smile. You can use them regularly, as they won't degrade the photo quality, and then share your work with others on social media.