How to Make It in Freelance Marketing (10 Job Sites Included)?
There's more people everyday trying to learn how to become a successful freelance marketer online. Some people just hate the traffic, some hate getting trapped in the office and all of them have some reason for wanting to learn how to work from home and become a successful freelance marketer online.
You have probably seen those ads spamming the comments section on your favorite website telling you how to get rich working online. You know the ones! "I made $1832 US dollars while lying in bed last night!" Guess what. Those are scams!
What Is Freelance Work?
Well according to California, it could be considered exploitation. What it means for all those people that are not in California is the freedom to continue earning a good wage while at the same time being free to enjoy your life as you work and earn money online and off!
Yes, if you are in the Golden State of California or even conducting work for companies within the State, there really are laws in place that you will have to be aware of before learning how to become a professional freelance marketer online or off. As of January 2020, California's "Gig Law" was enacted as enforceable law. You will need proper legal advice for that which is, unfortunately not available here.
How Much Does A Freelance Marketer Make?
The good news is that you can make enough money to make a good living as a freelance marketer, but as with any business, you will have to build it up. If you are reading this though, you are in luck. We will show you everything you need to know to become a successful freelance marketer online and off!
How Do I Get Started as a Freelance Marketer? Without Getting Trapped?
One of the first and most important things to know and remember about freelance work online is that it is easy to get trapped in a comfortable rut when working online. It is also easy to get trapped in a cycle where you will be spending more time looking for work than actually working and earning money as a freelance marketer.
One of the keys to becoming a successful freelance marketer is establishing long-term clients right from the start. You need to make certain that on every profile you post online, include the fact that you are looking for long-term freelance clients.
The funny thing about this is, that even clients who are not looking for long term freelance marketers will respond more favorably. If you are looking for long-term clients, the people hiring you will know that you care about your work enough to ensure that they will come back time and again.
Even if someone hires you for just one or two freelancer jobs, you can gain a lot from their positive feedback. Conversely, one upset client leaving bad feedback can literally destroy your reputation. Always encourage anyone who hires you as a freelance worker to leave positive feedback once you know they are satisfied and happy.
Better still, noting in your profiles and your bids that you are looking for long term freelance work will get you in touch with some people who can help you to begin building up a steady supply of work online.
The more permanent clients that you can build up, the less time that you will have to spend looking for work online and the more time you will have to enjoy your life once your work day is done. This is definitely a big advantage for the freelance marketer who wants to work online to pay for their global travel plans for their freelance world tour.
What Are the Easiest Skills to Learn as a New Freelance Marketer?
For most people, writing is about the easiest way to quickly start earning money online as a freelance marketer. There are a host of freelance job sites like freelancer where people can find work quickly, even if it does not always pay so much in the beginning.
For better or for worse, many of the people seeking to hire freelance writers do not always care so much about quality, especially on the lower-paying freelance job sites. However, this does offer even the person learning how to get started as a freelance marketer the opportunity to hone their skills at the same time as they begin building up their reputation and their earning potential online.
Freelance transcription work online is also another good place to start earning money immediately online. However, be warned that most of these jobs pay by the word. If you type quickly and accurately, you can make some good money this way, but if you have trouble typing, this may not be the best way to earn money online.
Someone who has had the benefit of growing up in a bilingual household may want to learn how to become a freelance translator online. Like writing, it is easy to find work fast online as a freelance translator, allowing you to start earning money online right away while you build up your freelance skills and your rates.
Whatever you do, try not to get discouraged, especially when you first start working as a freelancer online. It may take you a little while to build up your reputation and your client list. Once you do start gaining a good reputation as a freelance marketer, you can begin to earn a good living online working at your own pace and being able to enjoy a lot more of your life.
How Do I Establish a Regular Workload as a Freelance Marketer?
In the early part of your career as a freelance marketer, you may find that you are spending more time looking for work than you are actually working. This is normal, so no need to worry about it at first. Just make certain that you do not end up making a career out of finding work online.
This is an easy trap to fall into, even for experienced freelancers. The best way to do this is to make sure that you always look for long term clients, but there are many benefits to this also. Make sure that every bid for work online and every profile notes (in a prominent position) that you are looking for long-term clients.
Why Is It Important to Look For Long-Term Work as a Freelance Marketer?
Even with "long-term clients" displayed everywhere, not all of the people looking to hire a freelancer online will want to hire you long term. Some will but will not tell you right away. Some of the people hiring freelance marketers online will want to test you out before they hire you for a long term project.
The important thing for you to remember here is that people who are looking for long-term clients will be perceived to be more concerned about the level of work they provide for their clients. When the person hiring you knows that you are looking for long-term work, they know that you will want to make them happy to get more work.
Does it sound silly? Maybe it is, but it is also true. There is a perceived value that is not tangible, but remains very real. All of your clients will want the best value for their money, and by letting them know that you are looking for permanent work online, they will believe, even subconsciously that you may be the one that will provide them with the best value.
The secret then becomes learning how to build up a regular clientele while working as a freelancer online.
How Do I Build Up My Client Base as a Freelance Marketer?
Some of your clients online will have a steady and regular supply of freelance work for you. Some will come and go in spurts, giving you a bunch of work and then going quiet for weeks or months at a time. As long as you provide your clients with a good value for their money, they will keep coming back to you when they need work done.
Make sure to keep a contact list ready, and do not wait for your clients to email you new work. If you have regular clients, you should never be afraid to let them know that you have found yourself with a little time you did not expect for work, and wonder if they have any work you can use to fill that time.
Never tell your clients that you are desperate. Never tell them you are trying to put together money to throw a fancy party. Sob stories and exploits of your world travels paid for by their dollars will not impress them. Asking them for work to fill the time you now have will allow them to focus solely on the work aspect without being distracted or even driven away by details of your personal life.
You should always remember that these people are interested in a working relationship online. Most of your clients do not want a BFF or even a confidante, but just someone who gets the work done on budget and on time.
The more regular clients you can keep, the less time you will have to spend looking for work, but never stop looking for new clients either. Why? Keep reading and you will be happy you did!
How Do I Increase My Income as a Freelance Marketer?
You should always continue to bid on new work and look for new clients, even when your work schedule is pushing your personal limits. Why? Because now you can demand higher rates as a freelance worker online and not care about the people who say no.
Tomedes CEO Ofer Tirosh suggests that one of the ways of increasing your freelance income is to learn when to ditch clients, especially when they pay lower rates. Learning to prioritize clients and terminating your working relationship with low-ballers is an essential strategy for career growth and will allow you to make time for higher paying clients which would give you the leverage to increase your average asking rate.
Think about it like dating when you were a kid. You never worried about the guy or girl who said no, but focused on the one who told you yes. Right? It is the same principle at play when you are working as a freelance marketer online. Worry about the ones who say yes to your higher rates, but don't stop there.
If your work schedule is full, but now you have a new client who is willing to pay more, this is a great time for you to begin looking at your existing clients. If you are like most people doing freelance work online, most of your original clients are probably paying you a slightly lower rate. If it pays your bills, that is all that counts, in the beginning.
As you find new clients that are willing to pay you more, and you are still working off your original client base, figure out which clients give you the least work. You should explain to them nicely that you have a new client who is paying you higher rates. Explain to your original client how much you like them and how much you enjoy the work and let them know you want to retain their work as well.
However, you also need to tell them, in a nice way, that while you do enjoy working for them, they will need to match your new rates if they wish to retain your services as a freelance marketer. If they say yes, then move on to the next worst low paying client you have.
If they say no, you already have a higher paying client to replace them and ensure that you can keep on increasing your income as a freelance marketer online. No matter what kind of job you have, you should always look for ways to increase your job skills and your income, mostly your income as a freelance marketer working online.
What Are the Best Paying Online Jobs For Freelance Marketers?
What are the highest paying freelance jobs for 2020? Earlier in the article you learned how to quickly find work online so that you could pay your bills. It never pays to get stuck in any "comfortable rut" or to stick with the same career for too long unless you started out at the very top.
It is important to remember that the more skills you have as a freelance marketer, the more in demand your services will be.
What Are the Best Paying Jobs for Freelancers Online?
Anything to do with making Apps will be a popular and high demand market for freelancers for the foreseeable future.
Apps are commonly preferred over the bulkier programs, especially for mobile devices which are becoming even more popular than home computers today. If you can learn to make apps or even put together a team of freelancers to make apps, you should never have any problem finding work online.
Coding is also another of the most commonly in-demand jobs for freelance marketers. This is not just about you learning how to edit css or html files. If you can learn programming online or other similar job skills, you should never have any problem in figuring out how to find high paying jobs online.
Video editing skills are another good paying job online. YouTube is the second most popular site on the internet today. It is estimated that over 80% of all businesses online use video to promote their business. Many of these companies will hire freelancers online to do all of the work they cannot do themselves.
Copywriting online can help the more capable freelance marketer earn tens of thousands of dollars for a single sales letter. It should be noted though, that you will be expected to produce results that are profitable for the person receiving the sales letter.
If you do have what it takes to produce emotional reactions from your readers though, you may have what it takes to literally earn millions of dollars working as a freelancer online.
BONUS TIP FOR FREELANCE MARKETING 101:
How Can I Get Clients Fast?
Well, now that you know a little bit more about what it takes to move into working as a full time freelance marketer online, you should probably go ahead and get started. The job sites you want to jumpstart your client list will vary depending on the skills you have as a freelancer. This is just a small selection of job sites to get you started in the right direction!
What are the 10 Best Freelance Job Sites to Jumpstart Your Client List 
The Warrior Forum: The Warrior Forum is a gathering place for Internet Marketers from all over the world. Everyone from the Newb (Or N00B even) to the Million Dollar Marketers visit the Warrior Forum from time to time. You will have to pay to place your ads, but offer a few select discounts and this is a great place to get long term, permanent clients for your freelance work online. There is no better place to start with quality clients than with a Warrior Special Offer!
Freelancer: The Freelancer website is one of the most active freelance job sites in the world. There are pros and cons to this site however. Most of the clients do not want to pay much so for a long-term freelancing option, it is not the greatest. However, there are diamonds in the midst if you dig for them, and if you are willing to work at a discounted rate while you build your reputation as a freelance professional online, this is a great place to get started.
Indeed: Indeed was not built strictly for freelance marketers online, but it is a good place to find work if you know how to dig a little, and set up the proper keyword alerts.
Craigslist: Posting on Craigslist can be challenging for some, especially if they are working as a freelance marketer while traveling around the world. However, most of the major cities also have listings specifically for home-based work and freelance work online. This is a good place to find more permanent clients, but also some place that is known for scammers, so tread carefully, but you can also find lots of freelance clients here!
GlassDoor: Most people know Glass Door as a place to review employers, but they offer jobs too. Again, you may have to dig to find freelance gigs online, but it is worth it. Better still? You can read reviews from both current and former employees at the same time.
UpWork: No top list of freelance job sites would be complete without listing UpWork! Go here, find work online, earn money online. Yeah, it really is that easy!
Freelanced: Freelanced is a unique website insofar as it is as much a social networking site as it is a work or freelance job site. If you have what it takes, and you can keep your customers satisfied, this is a great place to look for clients, but remember they can and will leave comments on your page too!
Solid Gigs: SolidGigs is an excellent alternative for finding freelance gigs on freelance job sites. Unlike many of the other freelance job sites, SolidGigs does the work for you by finding all the best freelance jobs available and sending them directly to your email. How easy is that?
Guru: Guru is one of the largest freelance job sites online today. They are also one of the oldest and most reputable freelance job sites online, so well worth checking out.
Fiverr: If you have small, quick jobs that you can do as freelance work online, Fiverr is the place to post them. As is indicated by the name, the rate for much of the work on this site is only five bucks, but you can set it and forget it and earn extra money online this way easily enough.
Top Skills to Become a Full Stack Developer in 2023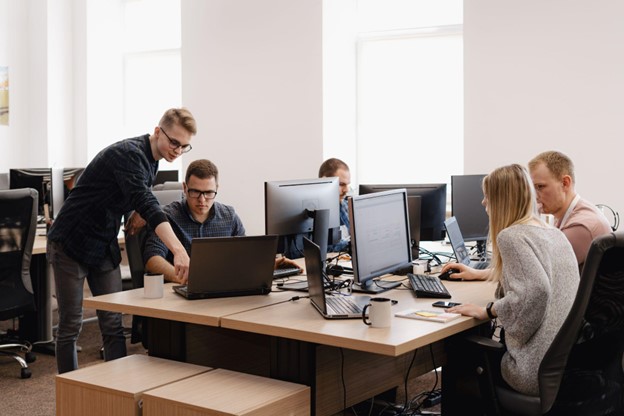 Interested in becoming a full-stack developer? One of the advantages of becoming a full-stack developer is that you have skills in multiple areas and can handle coding, design, development, and more all under one roof. Find out these diverse skills, how to use them to become a full-stack programmer, and why they will be the most important for adapting to industry changes in 2023!
Introduction to Full Stack Development
If you're looking to become a full-stack developer, there are a few skills you'll need to master. In this section, we'll introduce you to the world of full-stack development and some critical skills you'll need to succeed.
Full stack development is all about creating web applications that anyone can use anywhere. To do this, programmers must have a strong understanding of front-end and back-end development.
Front-end development refers to the graphical user interface (GUI) that users interact with when using a web application. This can include anything from designing the overall look and feel of the website to creating individual elements like buttons and drop-down menus. On the other hand, back-end development focuses on the server side of things. This includes everything from setting up hosting for the website to writing code that powers the application itself.
Most IT companies want to hire offshore programmers with professional skills. To be a successful full-stack developer, you'll need a strong understanding of both front-end and back-end development. In addition, you'll also need to be comfortable working with different web technologies and frameworks.
What Skills Do You Need to Become a Full Stack Developer?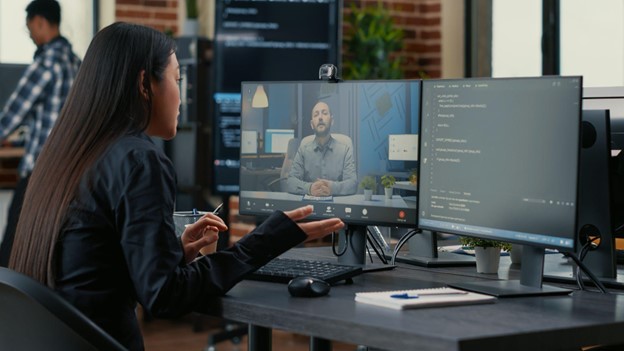 To become a full-stack programmer, there are a few critical skills that you will need to possess. Firstly, you will need to have a firm grounding in computer science concepts. This means understanding algorithms, data structures, and software design principles well. Secondly, you will need to be proficient in a wide range of programming languages. At the very least, you should know how to code in Java, PHP, and Python. However, being able to code in various other languages will give you an advantage when it comes to finding full-stack programmer jobs.
Thirdly, you must have experience with front-end and back-end web development technologies. This includes knowing how to develop user interfaces using HTML/CSS/JavaScript as well as being able to create database-driven websites using MySQL or MongoDB. Finally, it is also beneficial to have experience with DevOps tools such as Puppet or Chef to automate web application deployment and management.
HTML/CSS
To become a full-stack developer, it is crucial to have a strong foundation in HTML and CSS. These two technologies are the building blocks of the web and are essential for creating well-designed and responsive websites.
HTML (HyperText Markup Language) is used to structure content on a web page. It defines the meaning of elements on a page, such as headings, paragraphs, and list items. CSS (Cascading Style Sheets) is used to style the content on a web page. It defines how elements should look, such as their color, size, and font.
Both HTML and CSS are easy to learn, and there are plenty of resources available online to get started. Once you have a solid understanding of these technologies, you can begin learning more advanced web development skills such as JavaScript, PHP, and Ruby on Rails.
JavaScript
JavaScript – is one of the most important full-stack developer skills. As the programming language of the web, JavaScript is used to create interactive web pages and applications. While many different frameworks and libraries are available to help with development, knowing vanilla JavaScript is essential. In addition, being familiar with Node.js will give you an extra edge as a full-stack programmer.
Back-end languages
Knowing back-end languages is one of the most required full-stack developer skills. Among the most popular are PHP, Java, Python, and Ruby. Depending on the project requirements, a full-stack developer may need to be proficient in one or more of these languages. For example, if a project requires a lot of data processing, then a developer with strong Python skills would be ideal. On the other hand, if the project is focused on e-commerce, then a developer with solid PHP skills would be a better fit.
Full-stack programmers need to have a good understanding of how each back-end language works. This way, they can choose the right language for the job and also debug any issues that may arise. Additionally, full-stack programmers should be comfortable working with databases such as MySQL and PostgreSQL. With this knowledge, they can build robust and scalable web applications.
HTTP and REST
There's no denying that the world of technology has evolved at a breakneck pace over the last few decades. And as a result, the skills required to be a successful developer have changed significantly as well. Where once a basic understanding of HTML was all that was needed to get started in web development, today's developers need to be well-versed in a wide range of different programming languages and technologies.
One of the most important skills for any developer, regardless of experience level, is a strong understanding of HTTP and REST. Hypertext Transfer Protocol (HTTP) is the protocol that governs how communication happens between different systems on the web. REpresentational State Transfer (REST) is an architectural style for building APIs that takes advantage of HTTP's capabilities.
A strong understanding of HTTP and REST is essential for any developer who wants to build web applications that are scalable and maintainable. Without this foundation, it would be very difficult to create applications that can handle large amounts of traffic or complex data structures.
Database storage
A full-stack programmer should understand how databases are structured and how to work with them. There are many different types of databases, but the most common ones used in web applications are relational databases like MySQL, PostgreSQL, and SQLite.
No matter what type of database you use, there are some basic concepts that all developers should know. For example, you should be familiar with CRUD operations (Create, Read, Update, Delete), which are the four basic operations that can be performed on data in a database. You should also know how to query data from a database using SQL (Structured Query Language).
If you're working with a relational database, it's also important to understand relationships between data tables. For example, you might need to join two tables together in order to get the data you need. Knowing how to do this is essential for any full-stack developer.
Basic design skills
As a full-stack developer, you must understand fundamental design principles strongly. This includes understanding how to use color, typography, and whitespace effectively. You should also know how to create responsive designs that work well on mobile and desktop devices. These skills can be learned through self-study or by taking courses on graphic design.
NPM
NPM is a must for every full-stack programmer. It is the package manager for JavaScript and allows you to install, update, and manage your dependencies. NPM also provides a way to share your code with other developers through packages.
Soft Skills Needed as a Full Stack Developer
As a full-stack developer, you will need to have a strong set of soft skills to be successful. Here are some of the most essential soft skills that you will need:
Communication: As a full stack developer, you will need to communicate effectively with other team members, as well as clients or customers, if necessary. You should be able to clearly explain complex technical concepts to non-technical people.
Problem-solving: Full stack developers need to identify and solve complex problems quickly and efficiently. You should be able to think on your feet and come up with creative solutions to tricky issues.
Time management: As a full-stack developer, you will likely be working on multiple projects at once. Therefore, it is important that you are able to manage your time effectively in order to meet deadlines and avoid becoming overwhelmed.
Organizational skills: In order to keep track of all the different parts of a project, full-stack developers need to have strong organizational skills. This includes being able to create clear and concise documentation so that other members of the team can easily understand what needs to be done.
Conclusion
A skilled full-stack developer is in high demand, and the skills required to become one continue to evolve as technology develops. We outlined the top ten skills anyone can acquire to become a successful full-stack developer by 2023. Whether starting from scratch or striving to advance your current web development career, learning these critical skills will help you stand out in this thriving and ever-growing field. Get cracking on learning these
The Benefits of Remote Working
There are many different situations that you might find yourself in when it comes to your career. In an ideal scenario, you are going to be working in your dream role while at the company that you always hoped for. You are making all the money you could ever desire, and never have financial stress again. There could also be instances where you end up working in a completely different field. This could still be an enjoyable experience and lead you to a new skill set. There is no such thing as a wrong career, and you should be proud of yourself, no matter where you end up.
Even when it comes to working in certain industries, there are going to be some variables here too. For example, remote working is now a common thing for many companies, big and small. For some people, this can work like an absolute charm, and they see it as a massive pull factor when applying for jobs. Others think the opposite and would prefer to work in an office environment. You should always play to your strengths and try to get a job that suits you. However, there are a lot of people who don't know how they feel about remote working opportunities. If you fall into this category, then you should still be open to these roles. Many benefits can come with working remotely. If you aren't aware of or familiar with them, then here are some examples of how they can prove to be beneficial.
The Comfort of Your Own Home
The first major benefit of working remotely is that you are going to be allowed to work in the comfort of your own home. When it comes to being able to put in a good day's work, you must be comfortable and relaxed. This is something that you won't be able to beat when it comes to your own home. You are going to be relaxed and as calm as possible when it comes to your working day. Not to mention, you are in complete control of things such as heating controls and natural light. This means you can set up your work environment to completely suit you. 
Better Lunches
Having lunch is something that most people will look forward to when they are going in for a day's work. However, when you are working in an office setting, this can be lacklustre. There might not be great food options near your workplace and bringing lunch from home just isn't the same as a warm meal. This is something that remote working doesn't have you deal with. When you are working from home, you are going to have a massive choice when it comes to your lunches. With all the utilities you could need and the option to store any lunches you could want, your daytime eating is going to be a lot better.
This could even help encourage you to get healthier and improve your diet. With more options and more time to prepare meals, you could clean up the food that you eat. Not to mention that having a healthy and nutritious lunch could give you the boost you need to finish out the day.
Clothing
When you work in an office space, you are almost always going to have a uniform or at least a dress code. This is something that a lot of people cannot get behind. Being in clothes that aren't yours or aren't to your liking can make you feel uncomfortable. Again, this is something that you don't have to worry about when working in the comfort of your own home. When you are remote working, people can't see what you are wearing. So, if you want to spend all day in your pyjamas, you can. Wear clothes that are going to provide you with the most comfort and ease. Especially when you are going to be sitting at a desk for up to 8 hours, you are going to want to make sure that you are comfortable.
Easier to Break up the Day
Working remotely is going to likely mean that you spend most of your time looking at the same screen. This can be quite a draining thing and lead you to want a break. When you work from home, getting this break in the day can be a lot more effective. When in a workplace, you probably won't have too many options when it comes to how you spend your lunch. Eating is likely the only activity you can do. When you are at home, you have a host of options. For example, you could stay on your computer and check out the best payout online casino. If you wanted to get some fresh air, you could go on a walk or get a quick workout in. There are plenty of stimulating activities that can help to provide a big break in the day. This can help to split your day up and make it move a lot faster.
More Opportunities
When you only want to work on-site, you are going to be limiting your opportunities. There are only going to be so many jobs in your vicinity that are appropriate for you. Even when you are living in a major city, there are only so many companies that could provide you with a job. When you are working remotely, this isn't the case. You can work for anyone, no matter where you are. This means that any job you are qualified for is a possibility for you. This gives you a better choice of job roles and allows you to explore new and unique opportunities. Not to mention, you are also going to get your chance to visit more countries and have more freedom with your time, meaning you get career and personal opportunities. Remote working isn't for everyone, but it has plenty of benefits for those who would prefer to work outside of a traditional office.
How to Deal with Sunday Night "Work Fear"
Sunday night "work fear" is a common feeling that many people experience as the weekend comes to an end and the workweek begins. Here are a few tips for dealing with Sunday night "work fear":
Get a good night's sleep
Getting enough sleep is essential for good mental health, and a lack of sleep can contribute to feelings of anxiety. A good night's sleep also helps to repair and restore the body. During sleep, the body releases growth hormone, which helps to repair and regenerate tissues.
Sleep also helps to boost the immune system. Adequate sleep is important for the proper functioning of the immune system, which helps to protect the body against illness and infection. During sleep, the brain also clears out waste products and consolidates memories, which can help with learning and problem-solving.
Lack of sleep can affect mood, leading to irritability, anxiety, and depression. Adequate sleep can help to regulate emotions and improve mood. Aim for 7-9 hours of sleep per night, and try to establish a consistent sleep schedule.
You can also try using cannabidiol (CBD) oil as a sleep aid. Although scientific studies are limited, many people swear by CBD's ability which is known to help reduce anxiety and induce relaxation. OTO anxiety products might help in this regard.
Reflect on the past week and plan ahead
Take some time to reflect on the past week and think about what went well and what could have been better. This can help to put things into perspective and give you a sense of accomplishment.
Make a to-do list or schedule for the week ahead to help you feel more organized and prepared. Knowing what you need to do and when can help to reduce stress and make the workweek feel more manageable.
Practice relaxation techniques
Relaxation techniques, such as deep breathing, progressive muscle relaxation, and mindfulness meditation, can help to calm the mind and reduce stress. There are many ways to practice relaxation. For example, with deep breathing, you can take slow, deep breaths, focusing on the sensation of the breath as it enters and leaves your body.
Progressive muscle relaxation (PMR) is another technique that can be used to promote relaxation. It involves tensing and relaxing each muscle group in the body, starting at the feet and working your way up to the head. The goal of PMR is to help you become more aware of the tension in your body and to learn to relax your muscles.
To practice PMR, find a quiet place where you can sit or lie down comfortably. Begin by tensing the muscles in your feet for a count of five and then relaxing them. Move on to your lower legs, then your thighs, and so on, working your way up through the entire body. As you tense each muscle group, take a deep breath in, and as you relax it, exhale slowly. PMR can be done daily or as needed to help reduce stress and promote relaxation. It's a simple technique that can be easily incorporated into your daily routine and can have a number of benefits, including reducing muscle tension, improving sleep, and reducing feelings of stress and anxiety.
Take regular breaks
Remember to take breaks throughout the workweek to recharge and refocus. Taking short breaks throughout the day can help to reduce stress and improve productivity.
It's important to remember that it's normal to feel anxious or stressed at times, and it's okay to take steps to manage these feelings. If anxiety is interfering with your daily life, it may be a good idea to speak with a healthcare provider for further guidance and support.