How To Get Fit And Grow As A Man After 50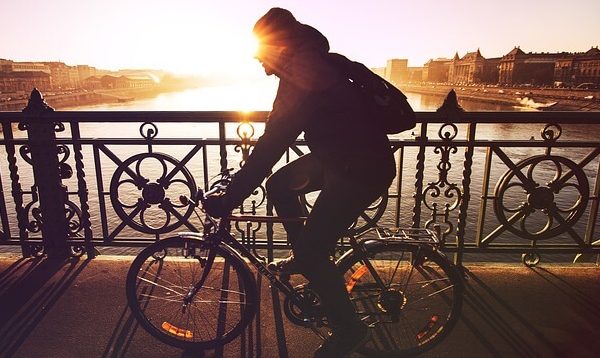 Among the hundreds of other things that the pandemic has taught us is the fact that we all need support.
Not just physical and financial, but also emotional.
But even before the health crisis struck, there was increasing awareness of the pressure that men faced. The world was experiencing unemployment, suicide rates, alcohol and drug abuse, sexual violence, domestic abuse and depression on an unprecedented scale, with men bearing a large part of this burden.
What men also face is the pressure of having to conform to cultural and social stereotypes of what it is to be a "Man".
There is a growing trend of men's support groups emerging across the world to deal with the issues that men face.
Let's look at some of these typical gender-related attitudes that society holds across geographies and cultures:
Women are more "emotional" and express their feelings more frequently and more intensely than men
Crying is more associated with women and "weakness"
Expressing feelings is encouraged in girls while boys are taught to hold their feelings in
Women share their feelings freely especially with other women
Men are supposed to maintain a stoic silence when they face problems
Women express a wider range of different emotions and nuanced feelings that men don't understand
Men are restricted from expressing or disclosing their intimate, innermost feelings
Men are allowed to express anger, contempt and happiness, but not fear, anxiety or dependence
Given the restrictive and constrictive nature of the Mars and Venus stereotypes that society imposes on us, across different cultures, the social and emotional training of a male child begins at a very young age.
Emotion Expressions Are Learned in Childhood
Children are keen observers of the world around them, and learn to model or imitate behaviors according to what the adults encourage or discourage.
Though gender differences are absent in infancy, the social training is imbibed during the toddler or pre-schooler stage.
In Western cultures, especially, parents tend to discuss more emotional topics with their daughters rather than their sons.
Women are allowed to express anger and contempt mainly through words and facial expressions, while men can express these in physical terms.
As children grow, they carry these learnings into their adult lives and their interactions with peers.
The concepts of "masculinity" and "femininity" are socially learned and defined constructs. Gender responses are mainly normalized through social structures, parental attitudes, culture, interactions, context, and peer relationships.
The Man Box
Researcher Mark Greene and others have defined a dominant type of over emphasized masculinity as the "Man Box"
It describes behaviors, expectations and perceptions that are rigidly imposed by the social environment to define what is and what is not "manly behavior".
Attributes that are considered "masculine" and worthy of the Man Box are:
Authority
Virile
Stoic
Athletic
Competitive
Rational
Successful
Strong
Responsible
This gives men the license to indulge in behaviors such as flirting, being tough, drinking to excessive, disruptive and aggressive behaviors, rule breaking, speeding, risky behaviors etc.
Any differences and violation of these perceptions of "manliness" are strictly policed by the peer group, and society in general, with mockery "Acting like a girl" "Manning Up" or "Not being man enough".
There is also homophobia related policing of male emotional expression, along with racism and misogyny which are enforced through bullying and shaming.
In its extreme form, the Man Box exists to perpetuate the domination, exploitation and marginalization of women, transgenders and alternate sexual choices.
While a large number of men face the pressure to behave, think and feel in certain prescribed ways, the tide is slowly but surely turning in favor of becoming "human" rather than a gender stereotype.
From the Man Box to the emergence of men's support groups has been a long, challenging and ultimately rewarding journey.
Getting Fit and Growing as a Man after 50
Men are trained from early childhood to follow habits of competition, ambition, opposing, rough and tough behaviors. These faulty and often toxic beliefs are destructive and emotionally repressive, leading to relationship breakdowns, loneliness, stress and depression in men.
As men cross the age of 50, there is a drop in testosterone levels. Some experts have termed this phase "male menopause".
While this doesn't strictly follow the pattern of the female menopausal changes, there are several similarities. Many men may experience:
Energy drop
Sadness and depression
Sleep disturbances
Erectile dysfunction
Reduced libido
Weight increase
Difficulty in concentration
Low self-esteem/confidence
Lower bone density
Low motivation
Maintaining fitness during this period can be challenging. Men are often at the peak of their careers at this stage. According to research, college educated, full-time working men's wages continue to grow in their forties and usually peak in their 50s.
This leaves little time or inclination for health and fitness. However, this is also the stage when there are significant body changes. There is reduced muscle movement, and muscles begin to become less elastic, with decreased tone and mass.
As the body ages, the water content in the cells reduces from about 65% to 54% as you cross age 50.
Memory loss, higher levels of anxiety and stress may also begin to make their appearance.
Men at 50 may also be at risk of lifestyle diseases such as diabetes, hypertension and certain types of cancer.
Staying fit at this age involves:
Paying attention to your diet
Getting regular health exams done
Maintaining a healthy weight
Quitting smoking if you do
Ensuring that you get your full 7-8 hours of sleep
Taking alcohol in moderation
Developing a convenient, enjoyable and effective exercise routine
Staying socially active
Ensuring that you take your routine vaccinations and immunization procedures
Emotional and Psychological Support
Physical fitness and health are a major determiner of emotional health. However, while crossing the 40s and entering the 50s, there could be certain emotional and psychological issues that crop up.
Studies show that "gray divorce" (involving couples in their 50s) is on the rise in America and has almost doubled over the last decade.  For those aged 65 and above, the rates have tripled. Aging Baby Boomers who have been married before face increasing marital instability in their subsequent relationships.
Gray divorces come with their own set of issues such as increased financial instability, and a deterioration in social life.
While both men and women seek professional help in terms of counseling and therapy, the numbers on the ground show that men tend to avoid counseling for emotional problems. More than 70% women opt for counseling for depression while the numbers for men stand at 60%.
Men are also less likely to take prescription medications for such issues. They avoid asking for professional help till it reaches crisis stage. The results can be devastating, ending in suicide or major mental health problems. Suicides among men is 3.5 times higher than women. Substance abuse is also more common among distressed males.
The main problem is that society expects men to be tougher, and more resilient. They develop higher tolerance for emotional distress, but since the issues are not dealt with, they're merely suppressed or hidden.
Men are out of touch with their emotions and lack the vocabulary to express them freely. They may not be aware of the depth and extent of their grief, anxiety, stress, etc.
Boys are also taught that it's important to be independent and not cling to others for help. Another issue is that of trust. Some studies have shown that men are less prone to trust than women. This means that men find it difficult to confide in others or even in their therapists.
Traditionally men (especially white) have always benefited from the political, social and economic order. But this also means increased competition, isolation and anxiety to "man up".
With the rise of feminism, men feel threatened, unable to express themselves in the ways they're used to, and are plagued by the feeling that they've lost the "privileges" they once had.
Support and Growth in the Golden Years
Many men find it embarrassing and humiliating to share the fact that they find themselves emotionally vulnerable.
In times of stress, anxiety and existential crisis, men's deep-rooted social training kicks in and they prefer to either bottle it all up or express it in inappropriate ways such as anger, aggressiveness or substance abuse. Faulty social beliefs have made it difficult for men to openly seek emotional help.
Loneliness and isolation are becoming a serious issue in the developed world, with one study showing that more than 40% of men feel that they're unable to confide in their friends about problems, and nearly 33% of men confessing that they have no friends at all.
In the typical male, there is a "Get over it" or "Deal with it" attitude that prevents a real analysis of the problem. Men quickly learn that displaying emotions in public tends to be viewed with mockery, contempt and shaming. Repressing emotions is considered noble, tough and more acceptable.
Therapy can also be quite an expensive proposition, with uncertain outcomes. There could be a long waiting list to get an appointment with a counselor or psychiatrist.
When there is a need for immediate help, men seldom want to burden their families, friends or co-workers. Men are also trained to be problem-solvers and there is immense pressure on them to handle problems quickly and effectively, and to eliminate problems.
This is where men's support groups come in.
What Are Men's Support Groups?
Typical men's support groups comprise between 7-10 men who gather at regular intervals to share events of their daily lives, their emotions, apprehensions, positive feelings and innermost thoughts in a non-judgmental space.
They provide men with the opportunity to freely express themselves, and get support, advice, education, and take up new challenges for personal growth.
These groups may address issues such as
Relationship
Trauma
Family issues
Job and Career related problems
Parenting
Death, Grief
Anger management
Sexual issues
Domestic abuse
Alcoholism/Drug addiction
Health and fitness
Lifestyle diseases, Cancer or Serious illnesses
Important guidelines for these groups include:
Commitment and regular attendance
Respect for privacy and confidentiality
Taking ownership/responsibility for feelings
Attentive listening in the group
Non-judgmental acknowledgment of another person's expression
Permission to pass or indicate unwillingness/lack of comfort in participate in the discussion
Staying away from passing judgment and advise-giving
Avoiding confrontational questioning
Emotional honesty
Providing a safe space for emotional expression
Benefits of Men's Support Groups
Online discussion and support groups are also gaining ground and men can avail of the benefits from the privacy and comfort of their own homes.
A small-sized support group usually comprises people with similar backgrounds and life experiences. This means that they share the same kind of issues, anxieties, worries, problems of living and decision-making. They gain more self-acceptance, autonomy and control over their social environment. Often, men find a new purpose in life and gain new, valuable friendships.
A support group helps men to find a space where they can truly learn about themselves and how to be themselves.
It can be a place of rest, wellness and safety.
 A men's support group offers several important benefits:
It reduces the feelings of isolation and loneliness
Secure space to express inner feelings
Group members stop feeling judged
They learn to be more open and honest about their emotions
They gain different perspectives and points of view about their problems
Helps them to improve their anger management
Improves coping skills
Helps them feel more empowered
Opens them up to newer ideas on education, society, culture
Ensures privacy and boosts trust
Develops mutually beneficial relationships
Prevents the need for hasty and immediate problem solving
Finding the Right Support Group
On your part, it's important to ask yourself whether you're willing to be honest and open, and genuinely express your feelings, while ensuring that you're not judgmental about others.
Look for groups located near you, so that you don't miss meetings.
It's wiser to choose a group that doesn't charge fees.
Check out a group across a few meetings before you commit.
Avoid groups that are confrontational or encourage violence, abuse and anger in the name of openness.
Check if the group is affiliated/sponsored by a corporate.
Ensure that privacy and confidentiality are prioritized.
How Can You Become Wiser by Understanding the Wisdom in Contradiction?
Meditation is beneficial for both the body and the mind. Many studies have established its role in bringing about various health benefits, including improved memory, mental quickness, boosting the immune system, and reducing cellular inflammation.
Besides its mental and physical benefits, meditating also helps in the process of becoming wiser by empowering you to identify wisdom in contradictions. Life is full of them, and what you generally perceive as the truth may be false.
The best way to gain deeper insights into this topic is by taking online meditation classes consisting of step-by-step instructions from an experienced meditation coach who will help you grasp the contradictions of life and how to overcome them.
But what are some things you can expect to learn from lessons on this topic? Read on to find out.
What Are Contra-Wisdoms?
For example, up might sometimes be down, light could be dark, and good may be harmful in disguise. However, when you understand and embrace these differences, you achieve connection rather than perfection.
Sounds confusing? The way out is to learn the art of seeking connection over perfection since the latter always brings disconnection, leading to a state of mental and physical unrest within yourself.
What Lessons Does a Session Consist Of?
You can learn to seek wisdom in contradiction through eight lessons, each focusing on a different aspect of it.
The lessons are:
Preparing your consciousness.
Seeking connection.
Giving what you receive.
Perceiving your brain.
Relationship between suffering and freedom.
Doing nothing.
Losing your values.
Being a lifelong student.
Here is a look at some to give you some idea about what you might expect.
Preparing your consciousness
It focuses on helping you tune in to the state of being and consciousness rather than the things you want to do. It is essential to focus on the consciousness rather than the content.
Your physical presence has the most impact rather than anything else. It's also about creating an inner shift in which you feel good about yourself rather than wait for someone else to do that for you.
Sitting comfortably, closing your eyes, you would focus on a particular situation. But rather than focusing on what you would do, the emphasis would be on being present in that situation and what experience you would like to have.
Seeking connection through perfection
Through the process of connection emerges perfection. When the focus is solely on excellence, it leads to disconnection. Connecting is about seeing the inherent beauty in things and how it comes from them.
Wanting to be perfect comes from thinking, while connection emerges from a deep sense of oneness and wishing well. When every aspect of your life is influenced by connection, and you connect to a larger purpose, almost every obstacle is surmountable.
A small concentration exercise helps you shift your mindset from trying to perfect things to achieving oneness with them. You put yourself in a space and time (at the home, office, etc.) where you seek the best outcome by tuning in with the people and genuinely trying to establish a relationship with them.
Giving what you receive
It is a good idea to give whatever you seek to receive because that is the best way of receiving it. Loving-kindness, compassion, appreciative joy, and a balanced mind are within you.
What you seek to get from others is already present within yourself. Before you seek anything in the world, you should seek it on the inside. Sitting in a comfortable meditative posture, you focus on giving, sharing, appreciating, and experiencing all that is good and beautiful.
The path to becoming wiser lies in understanding the contradictions of things called contra-wisdoms and developing a oneness with them. However, you can do that after receiving the proper guidance from a qualified spiritual coach.
7 Reasons Why People Hire Personal Development Coaches and Their Skills
Self-development includes all endeavors that enhance a person's relationships, well-being, and sense of self-worth. A personal development coach can help people improve their performance and reach their best by utilizing motivating principles and techniques. All essential facets of your life, from your beliefs and connections to your work and skill set, can be covered by a life coach.
Why People Are Hiring Personal Development Coaches
1. To Get Ideal Work-life Balance:
Personal growth coaches can assist clients with career planning, job transitions, and enhancing their professional presentation. They can also help people improve their position by imparting productivity and work management abilities.
2. To Enhance Communication Abilities:
Currently, many individuals often desire to get better at communicating with coworkers, family members, or other leaders in their companies. A self-improvement coach can instruct clients on effective body language, listening techniques, and the best way to put their thoughts into words.
3. To Boost Interpersonal Connections:
A personal development coach can counsel engaging with colleagues, friends, family, and strangers with greater consideration and presence. Clients who have improved interpersonal abilities tend to feel that they become a part of the community and interact more.
4. For Better Health:
Consultants for individual development can support people to abide by an active lifestyle. For example, individuals can seek assistance to have a regular schedule to exercise, get more sleep, and eat well.
5. To Enhance Creativity:
The personal improvement coaches can motivate people to improve their creative skills, or they can assist seasoned artists and creativity experts in coming up with new ideas for their projects.
6. To Improve Parenting:
A few coaches concentrate on assisting parents in raising their kids. They will go through parenting theories, methods of correction, and how parents should delegate tasks to one another.
7. To Identify a Career Purpose:
A few individuals may feel that their current profession does not clearly define their purpose. The self-development coaches assist clients in identifying endeavors or alternative career resources that they would find more exciting and meaningful.
What Are the Vital Skills of Personal Development Trainers? 
Leadership Capability
The personal development trainers serve as leaders for several people. Leaders motivate followers to modify their behavior and take on difficulties using their ethical virtue, motivational talents, and effective listening abilities. They set a good example for others by offering the clients their complete attention regularly.
Additionally, they employ effective teaching techniques to present fresh viewpoints and ideas.
Business Aptitudes
Entrepreneurship abilities enable you to maintain organization and deliver a top-notch product necessary to convert a concept into a successful firm.
The coach will build business goals with comprehensive planning, organize funds using appropriate accounting procedures, and offer excellent customer service through effective interpersonal relationships. The instructors also use demonstration and public speaking to greet potential clients and make interesting pitches.
Creativity Abilities
For creating clients' unique action plans, creative abilities are crucial. Every client faces difficulties that must be resolved creatively using abilities including understanding, problem-solving, and cooperation. The imagination of the self-development trainers may be particularly beneficial to clients who want to accomplish artistic objectives.
Effective Networking Abilities
Being well-known in a neighborhood is quite advantageous for personal development instructors. They maintain contact with existing connections and new acquaintances with professionalism by using networking talents.
Relationship development, considerate communication techniques, and the ability to provide value before requesting financial commitments come under networking abilities.
Bottom Line
A personal development instructor will comprehend the client's present situation, current self-improvement status, and desired future goals. The trainer will provide them with tactics to follow and hold them accountable after helping them focus on the particular area they wish to improve.
The Importance of Body Language: How to Understand and Use It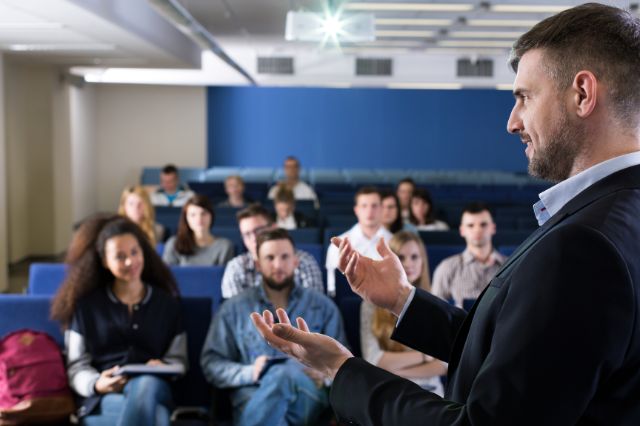 We've all heard the saying "actions speak louder than words." Well, that is especially true when it comes to body language. Body language can communicate a lot about a person – their feelings, their intentions, and more. What is there to talk about when the best cunnilingus techniques are based precisely on body language.
To effectively communicate with others, you need to be able to understand their body language. In this blog post, we will discuss the basics of body language and how you can use it to your advantage!
General Information
Body language is a form of nonverbal communication, consisting of body posture, gestures, facial expressions, and eye movements. Humans send and interpret such signals almost entirely unconsciously. Body language exists in both animals and humans, but this article focuses on interpretations of human body language. It is also known as kinesics.
Most of the emotions we feel are universal, being expressed in the same way across cultures. However, some cultural differences do exist in how emotions are expressed. For example, in Western cultures, direct eye contact is considered a sign of respect and sincerity, while in some Asian cultures it may be considered rude or intimidating. Similarly, while a smile is typically seen as a sign of happiness in Western cultures, in some African cultures it may be interpreted as a sign of mockery or aggression.
Body language is an important aspect of communication, often conveying far more meaning than words alone. It can be used to communicate feelings of happiness, sadness, anger, fear, or interest, among many others. It can also be used to convey messages about status, dominance, or aggression. In some cases, body language may provide information that contradicts what is being communicated verbally (e.g., when someone's verbal message says one thing but their body language says something else).
Body Language for a Good First Impression
Making a good first impression is important in both personal and professional contexts. Though body language is only one part of the equation, it can be key in making a positive impression.
Here are a few tips:
Stand up straight: Good posture conveys confidence and shows that you're engaged and interested.
Make eye contact: Looking someone in the eye communicates trustworthiness and sincerity.
Offer a firm handshake: A limp or too-strong handshake can come across as either disinterested or overbearing. Instead, aim for a balanced firmness.
Smile: A genuine smile communicates happiness and approachability. It's one of the easiest ways to make someone feel welcome.
Above all, remember that body language is only one piece of the puzzle. Making a good first impression also requires being polite, engaging in conversation, and being yourself. With a little practice, you'll be impressing everyone you meet in no time!
Body Language for Effective Public Speaking
When you're giving a presentation, the way you carry yourself can be just as important as the words you're saying. Your body language can convey confidence, engagement, and authority – or it can make you look nervous, disconnected, and even untrustworthy.
If you want to make sure your nonverbal communication is working for you, there are a few things to keep in mind:
Remember to make eye contact with your audience. This will help them feel like you're speaking to them directly, and it will also make you appear more confident and sincere.
Try to use expansive gestures. This will make you appear more open and approachable.
Avoid fidgeting or crossing your arms, which can make you look closed off or uncomfortable.
By being aware of these simple tips, you can ensure that your body language is conveying the message you want it to.
Conclusion
Body language is an important tool for understanding and interacting with other people. It can be used to improve communication, build rapport, and enhance relationships. It can also be used to detect deception, as people's nonverbal cues often betray their true feelings or intentions.