8 Reasons for Buying a Pet for Your Home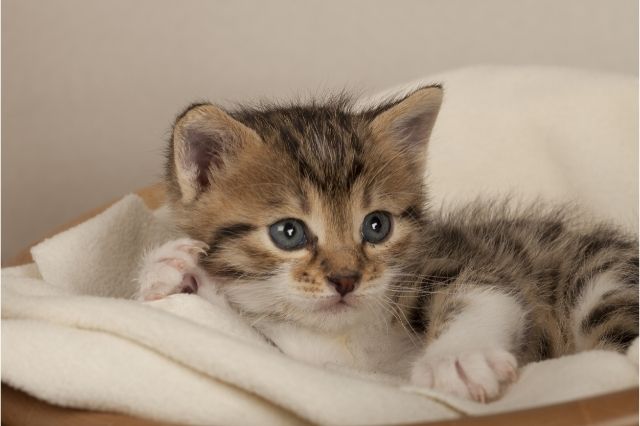 Having a pet at home can have a number of positive effects on your mind and life. Pets are one of the most loving creatures that can amend and enhance the environment of your home. By having a pet at your sweet home, you don't only get a companion or a friend, but you also get various health benefits. It is only your pet dog who learns to love and live with you unconditionally till their last breath. Along with being loyal to his owner, a pet knows how to take good care of each and every family member staying in the house.
Apart from this, when you own a pet at your home, you must definitely look at their food and eating habits. You should offer your pet dog nutritious food from good stores like Glow pet food that your friend actually deserves to have. Made from natural ingredients, their recipes help provide a balanced diet for your dog, allowing him to live a healthy, nutritious, and vibrant life.
In this article below, we will discuss some reasons why you should have a pet dog at your home. Let us have a look:-
1. Pets enhance your overall mood
The first and foremost reason to have a pet at your home is that they can enhance your overall mood and temperament to a considerable extent. Apart from this, having a pet at your home also helps in keeping you positive throughout the day. It is also expected that people who own a pet at their home tend to suffer less from diseases as compared to those who don't own any.
2. Pets help in controlling blood pressure
Yet another reason to own a pet at home is that they also help in controlling blood pressure. Owners who own a pet at home usually tend to have low heart rate and blood pressure, which ultimately lowers down the need to be on medications to a considerable extent. Moreover, it eventually helps in reducing cholesterol levels as well.
3. Pets- A good source of exercise
Pets are also your good companion and get easily happy while going out for a walk. At times, you may also feel that your pet desperately urges you for a brisk walk, thereby also keeping you active and fit and ultimately opening a path to involve more in exercising.
4. A remedy for loneliness
Pets are also considered a good remedy for loneliness. No matter how lonely and alone you are and feeling, a pet will always be there for you. Though they cannot speak, they have feelings too, and you can share your secrets with your pets and know that it's all safe. You can expect unconditional love and support from your pets anytime, and they are extremely faithful too.
5. Pets help in reducing stress
If you think you are undergoing massive stress or highly stressed out, don't worry; you have a pet. Pets are extensively known for reducing stress levels and depression by lifting up your mood. So it would be great if you spend quality time with your pet at home.
6. Long life
People who own a pet at home usually tend to have a long life. How often you spend your time with your pet at home also matters when it comes to living a happy and long life.
7. Safety
Safety of home and our surroundings are also a significant area of concern, but when you have a pet at your home, you are free to live in the way you want, all fearless and with complete freedom.
8. A good friend
Having a pet at your home showers unconditional love, support, and friendship, and he is ultimately your good companion or friend. You can't expect loyalty from everyone, but it is only your pet who is always there for you, with you even in the most challenging times of your life. He is one of your best friends or companions.
To Conclude
So, these are some of the best reasons which make it very clear for you to have a pet at your home and live a happy and long life.
Things You Should Remember Before Giving CBD Treats to Dogs
If you're thinking of giving CBD to your dog, it's important to know what to expect. Side effects, dosing guidelines, and alternatives to CBD are all discussed in this article. You should consult your veterinarian if you have any concerns about CBD for dogs. best place to buy marijuana seeds online.
Cannabidiol
Although CBD is not psychoactive, it can have a relaxing effect on the dog. Because of this, you should always be careful with the dosage. Additionally, you should keep the CBD treats separate from your dog's regular treats.
Make sure the CBD treats you buy are made from organic sources. This way, they will contain no artificial additives or chemical residues. Also, they should be only organic products. You should also check that the product has been lab-tested and has a Certificate of Analysis. Marijuana growing at home from pot seeds for beginners is no doubt good, but not for your pet. It will also list whether the product contains any THC or other cannabinoids. These substances can also be dangerous for dogs.
There are hundreds of CBD products on the market, but not all are created equally. If you plan to give your dog CBD treats, make sure to choose a brand that uses high-quality hemp-derived CBD. It should also be made in a certified kitchen. Certified kitchens have been tested and meet certain safety standards. Ask the company for a Certificate of Analysis before purchasing their CBD products.
Side effects
Although the side effects of CBD in dogs are minor, they are still something to consider before giving them the supplement. These effects are dose-dependent and can be easily alleviated by lowering the dosage. Some dogs may experience an upset stomach after taking the CBD treats. In such cases, increase their water intake to quench their thirst.
One of the main side effects of CBD in dogs is that it affects the production of liver enzymes. While scientific data on the subject is conflicting, some studies have found that the enzyme alkaline phosphatase increases in dogs, which can be harmful. Therefore, the safest approach is to consult with your veterinarian before giving CBD to your dog.
Other side effects of CBD in dogs include:
Dry Mouth
Over-active appetite
Sedation
Lack of Energy
Nausea
Dry or Red Eyes
However, these effects usually disappear within a few days. Lethargy, sleepiness, and increased thirst are common side effects of CBD oil in dogs, but they can be quickly corrected by reducing the dosage.
Dosing guidelines
CBD treats are an excellent way to supplement your dog's diet. They come in a variety of flavors and are easy to administer. To use them, simply open a capsule and mix it with your dog's food. These treats can be given once or twice a day. You can also wrap them in a pill pocket for easy administration. Each CBD treat contains five milligrams of CBD, making them a great way to treat your pet without the need to worry about overdosing.
As with any supplement, it's important to follow dosing guidelines for your pet. You can start with 3 milligrams twice a day, and increase it as necessary, based on your dog's condition and behavior. The maximum daily dosage for medium-sized dogs is 30 mg, and very large dogs require more. If your dog isn't showing signs of any side effects, you should gradually increase the amount.
The optimal amount of CBD for dogs varies depending on the breed and age of the dog. Smaller dogs, such as toy breeds, can handle a lower dose. If your pet has a chronic condition, you should try giving it a higher dose once per day or every few days.
Alternative remedies
If you are considering giving CBD treats to your dog, there are a few things you should keep in mind. Firstly, make sure you check the dosage carefully. Too much CBD can cause unpleasant side effects. Your dog may experience dry mouth, lethargy, increased thirst, lowered blood pressure, or upset stomach. If your dog exhibits any of these symptoms, you should consult your veterinarian.
Second, you should inform your veterinarian before giving CBD treats to your dog. While veterinarians are not required to report animal abuse or illegal drugs, you must always notify them of any changes in your dog's health conditions. CBD has been shown to help dogs who suffer from anxiety. However, it is not a miracle cure. There are other natural remedies for anxiety in dogs, including calming dog pheromone sprays and supplements from reputable veterinary companies.
Third, it is important to note that CBD is still in its experimental phase. There are very few studies that have been done on CBD, but some anecdotal evidence suggests that it may help with certain conditions. This is why many dog owners are considering giving CBD treats to their pets. Using CBD is an excellent way to help your dog live a healthy and active life.
5 of the Best Pets for Kids
Getting a family pet can be a great experience that helps teach kids responsibility and provides a fun family friend. Young kids can be rough on animals, and not every pet is suitable for little ones. These five are some of the best pets for families with young children.
Dogs
Dogs are great pets for families because they are very energetic. If you have ever seen adorable Lab Puppies, you have probably noticed that they are entertaining and playful. Dogs are a pet that can keep up with kids easily and are unlikely to be injured by a child. Dogs are known for being very loving and creating long-lasting bonds, but a dog does require a lot of work, maintenance, and attention from its owners.
Cats
Cats are cuddly and playful but low-maintenance. They do not need to be taken on walks or given baths. They are not super energetic and may be less willing to play with children all day, but they are very lovable and make great pets for children. Cats often do not need much attention or discipline, making them excellent for families with small kids.
Fish
Since fish can't be picked up or cuddled, there is no chance of children playing more rough with them. Fish are also inexpensive and can have a calming effect on children. These pets are also relatively low maintenance and only really need to be fed and have their cage cleaned occasionally. Fish can die quickly, so be prepared for fish funerals and conversations surrounding those events.
Reptiles and amphibians
These pets will not enjoy cuddles, but they do enjoy sitting on you. Reptiles and amphibians such as lizards, turtles, and frogs are great for kids with allergies who can't have furry friends but want something more interactive than a fish. The tanks will need to be cleaned regularly, and children will need to be supervised when they have their pets out to ensure they aren't holding them too tightly, but reptiles and amphibians can make great pets.
Guinea pigs and rats
Most small rodents are not fit for small children because they do not love human interaction, but Guinea pigs and rats are great pets for kids. If you want a small fluffy animal, guinea pigs and rats are great candidates. These pets love to be held and are good with kids.
Guinea pigs can be taught tricks and help make your kids smarter and more responsible. Cleaning is a bit of a hassle since their cage will need to be cleaned regularly, but your kids can often help out or even learn how to clean the cage themselves.
Rats are incredibly intelligent and love to climb all over you. They can also eat a lot of human foods.
Wrap up
There are many reasons to add a pet to your home, but before introducing your family to a new pet, you want to make sure you have chosen something kid friendly. These five pets are great options for little kids to be introduced to their first animal friend.
The Basics of Pet Insurance Policies
Pets are important members of many families, and it can be costly to pay for their veterinary bills out of pocket. That's where pet health insurance comes in. By purchasing a pet health insurance policy, pet owners can protect themselves from unexpected veterinary expenses.
There are a lot of things to consider when you're thinking about getting pet insurance. In this article, we'll go over the basics of pet insurance policies so you can make the best decision for you and your pet. Keep reading to learn more about pet insurance and how it can help you financially.
What is pet insurance?
Pet health insurance is a type of insurance policy that helps pet owners pay for some or all of their pet's veterinary bills. Pet insurance covers you for multiple scenarios. Pet health insurance policies can cover routine care, such as check-ups and vaccinations, as well as illnesses and injuries. Some policies even cover emergencies, such as when a pet is hit by a car. You might also find a policy that covers dental cleaning and care.
Pet health insurance is a valuable tool for pet owners, and it can help them pay for some or all of their pet's veterinary bills. By researching the options and finding the policy that best suits the needs of your pet and your family, you can ensure that your pet is protected in the event of an illness or injury.
What should you look for in a pet insurance policy?
When considering a pet insurance policy, the first thing to look at is the company's financial stability. You'll want to make sure that the company will be around to pay your claims if something happens to your pet.
Next, you should look at what is covered by the policy. Most policies cover accidents and illnesses, but there can be differences in the coverage. For example, some policies only cover accidents or illnesses that occur after the policy has been in effect for a certain amount of time. At the same time, other providers offer no waiting period pet insurance.
Additionally, you may need to purchase an add-on or extra wellness policy to cover routine care such as vaccinations or check-ups. You should also find out what percentage of the vet bill will be reimbursed and how much of the deductible you will have to pay. Some policies have a cap on how much they will reimburse each year, while others do not. You should also check to see if there are any exclusions on what types of treatments or procedures are covered.
The last thing you need to consider is the company. Not all pet insurance companies are created equal. You need to make sure you are choosing a company that has a good reputation and will be there for you when you need them.
How much does pet insurance cost?
The cost of pet insurance policies varies depending on the company, the type of policy, and the age and health of your pet. Generally, though, annual premiums for cat insurance range from around $200 to $500, while dog policies cost between $300 and $700 per year. Premiums may be higher for older pets or those with pre-existing conditions.
Pet insurance policies typically reimburse you for a percentage of your vet bills. Most policies offer between 70 percent and 90 percent reimbursement, up to a certain limit per year. Some policies also have an annual deductible that you must pay out of pocket before coverage begins. It's important to read the fine print of any policy before purchasing it, as each one is different.
One thing to consider when deciding whether or not to buy pet insurance is your family budget. You'll need to determine whether you will be able to afford to pay for veterinary care out of pocket if your pet becomes ill or injured. Pets are expensive creatures to care for, and vet bills can add up quickly. Pet insurance can help offset some of those costs.
When you adopt a pet, they become part of your family. As a result, it's imperative that you find the right pet insurance policy to help provide the right care and treatment to keep your pet happy and healthy for years to come.