5 Software Every Civil Contractor Must Try
Civil contractors are always on the lookout for tools that they can use to improve their work. Civil contractors need to stay in tune with the latest trends in technology. Software tools enable them to enhance their productivity and make them more efficient when it comes to their job.
Civil contractors use software to reduce the cost implied and to promote field teamwork. Using proper software for construction works also reduces the chances of mistakes. It can save costs by promising maximum potential.
Construction software has its application in automating critical processes such as estimation, project management, and accounting.
So here are five software every civil contractor must try.
1. Auto CAD
It stands for automated computer-aided design. Auto CAD is a commercial drafting software application. It can be operated on desktop as well as microcomputers with internal graphic controllers. Having basic to advanced knowledge of AutoCAD apps is very important in creating construction projects.
Auto CAD offers so many tricks and shortcuts key functions to make your work easier. It is an application that is basically taught in design schools. Learning the functionality of such apps can help your project or design stand out. It also gives you efficient designs which are easy to put into practical sense.
2. MS Project
It is a project assistant software product. It was developed by Microsoft. It is designed to create a plan, assign resources to tasks, track progress, budget management, and evaluate and analyze work progress. Microsoft offers a suite of products that can help you in creating the best of your project. Basically, MS project aids in planning and plotting your ideas and designs.
3. Sketchup
It was developed by Google. It is a 3D modeling computer program. It has a broad range of applications. It provides access to many applications such as architectural, interior designs, landscapes architectures, civil and Mechanical engineering, and video designing.
It offers a varied range of designs to practice and presents well-oriented designs. Drafting your ideas using this software will leave an indelible impression of your work. The 3D models are easy to understand once appropriately designed.
4. Primavera P6
It is a project management software. An enterprise project that manages the portfolio of management software. It includes collaboration and control capabilities and integrates with other enterprise software such as Oracle and SAP ERP systems. Primavera P6 is an Oracle software program. It can be used to plan any project size, from a small enterprise to huge capital projects.
Using this software requires you to be adequately versed with its features. If you have no prior knowledge about primavera, then you might find it difficult to use. If you plan to make your career working on primavera, then it is better to learn it than try to learn the software on your own.
5. Clearcalcs
Clearcalcs are best for engineers, designers, architects who want precise calculations for designing beams, columns, frames, walls, etc. It makes your work easy and quick. It has cloud, saas, web-based deployment. With Clearcalcs, everything can be designed right from scratch. It provides intuitive online structural design software. It is easily accessible from anywhere with instant online backup and cloud access. It also gives well-prepared reports for your clients. It is paid software. It has affordable pricing. However, it offers a free trial. Using clearcalc can build an impression in front of your clients as it creates a subtle project effectively.
Parting Thoughts
Using software for construction projects can make your work easy and presentable. It also enhances the efficiency of the project. Many software engineers use such software exorbitantly to design and draft their projects and designs. If you are someone who is looking to present ideas of designs in a well-oriented manner, then using the above-listed software applications can make your work easy. 
The tedious work of designing and drafting can be done in a matter of minutes. Learning the exact process and tricks for handling such apps can also build efficiency. Though most of these apps are paid, they offer free trials. Also, the charges that are to be paid are affordable. So make your work easy and presentable with such software applications.
Why You Should Consider a Used or Refurbished Transformer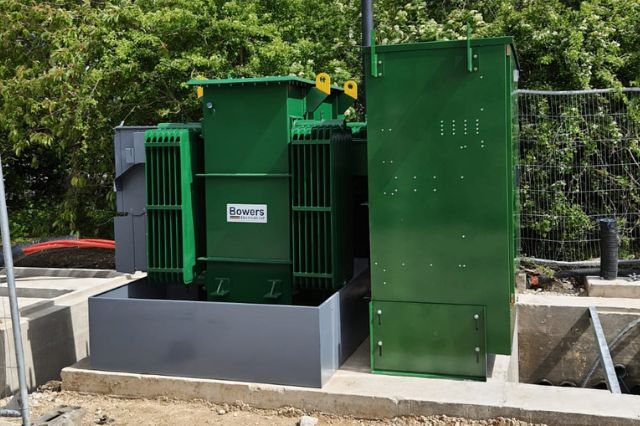 In case you didn't know, there is a shortage of transformers being caused by a shortage of raw materials. As a result, lead times for obtaining a new transformer are long.
It can take from 30 weeks to well over a year to acquire a new dry type transformer, so if you happen to need one, it's recommended to buy one as soon as possible.
However, even if you order one now, you'll still have to wait a while for it to arrive. In the meantime, you might want to consider buying a used or refurbished transformer. You can always resell it when your new transformer arrives.
If you've never looked into used and refurbished transformers, here's why you should make this consideration.
Used transformers can be obtained quickly
If speed is essential for you to get moving, then buying a used transformer will help you get what you need fast. You might not be able to find exactly what you want, but that's okay because at least you'll have something while you look for or order the transformer you really want.
Utility companies across the United States are running out of transformers, and even they are having to wait to get new ones. If you can't wait for your local utility company to get a transformer for you, you'll have to source it yourself.
If you happen to be under any kind of pressure to install a transformer, time is of the essence, and you'll be surprised at just how much a used transformer can help.
Used and refurbished transformers are cost-effective
Reports say that new transformers have risen in price by close to five times what they were prior to the shortage, and that's going to put a dent in your bank account. However, when you buy a used or refurbished transformer, you'll pay significantly less.
Refurbished transformers can be as good as new
Depending on what manufacturer you buy a refurbished transformer from, it could be as good as new. It all depends on the craftsmanship provided by the manufacturer. Some people don't refurbish units properly or thoroughly, and others use cheap materials, like thin insulation that wears out too quickly. You want to avoid this situation at all costs because that will only make your transformer fail.
To get a dependable refurbished transformer, research the company you're considering buying from to make sure they use the right materials and processes to restore their units to fully functioning, long-lasting transformers.
The downside to buying used transformers
Although a reputable manufacturer can refurbish a transformer and make it work like new, the same can't be said for a used transformer. When you buy used, it's a gamble and you never know what you'll get until you have it installed and start using it for a while.
That doesn't mean all used transformers are bad, but you have to consider why someone would sell a transformer in the first place, especially during a shortage. It's possible and even likely that most people selling at this time have simply bought a replacement that is an upgrade, but that still means you'll be getting an older unit.
Even when someone is selling it for honest reasons, you can't guarantee it will work perfectly for any length of time. And if you don't open it up to see how it's insulated, you could end up with an exploded transformer when you least expect.
The downside to buying refurbished transformers
Unlike used transformers, refurbished units aren't as much of a gamble, but there is a downside. If you have to spend several thousands of dollars on a refurbished transformer, that's several thousand dollars less that you have to spend on a new transformer when one becomes available.
If you happen to have the extra cash available, get a refurbished unit to use until your new transformer arrives. Then you can sell the refurbished one and recover some of your costs. However, if you don't have that extra cash flow, then you might be stuck using a refurbished one long-term.
That may or may not turn out well for you, so this is why it's crucial to always buy from a reputable manufacturer who goes the extra mile to ensure their refurbished units are properly restored.
Don't put off buying a transformer
If you need a transformer now, don't put it off by holding out for a new one. If you wait for supply levels to return to normal, you might be waiting a while because experts say the shortage won't end anytime soon. Get a used or refurbished transformer now, and then sell it after you get the new one you really want.
A Comprehensive Guide to Bubble Chart Design Principles and Best Practices
An excellent mode of visualizing data in the digital world, the bubble chart can bring depth to your data-driven stories. Throughout time, experts have developed various design principles and best practices to augment their data storytelling using these multifaceted charts.
In this article, we explore the bubble chart design principles, their relevance, key components, effective strategies for designing, and best practices for enhancing their display.
Understanding Bubble Chart Design Principles
Bubble charts, an intriguing variant of the scatter plots, use circles to showcase data in a two-dimensional plot. They incorporate a third data dimension through bubble size, which provides an excellent way to present three variables on a single plot.
A bubble chart is thus a multi-variable graph that might contribute valuable insights into often complex datasets.
The bubble chart's design principles are based on the fundamentals of visual perception, data visualization, and design aesthetics. Each circle's size signifies a specific metric, and the spatial positioning of the bubbles gives the other two metrics. Innovation in presentation and accuracy in representation is vital to bubble chart design.
The choice of scale is crucial in bubble charts. To create an accurate and effective chart, it's important to always bear in mind that our eyes perceive areas and not diameters. Hence the design should cater to this perception.
Irrespective of whether you use bubble charts for academic research or data-driven storytelling, understanding its design principles will significantly improve your presentation and interpretation of data.
Key Components of a Bubble Chart
Understanding the key components of a bubble chart not only simplifies its interpretation but also aids in creating effective and accurate charts. Each bubble in the chart is defined by three data points: the X-coordinate, the Y-coordinate, and the size.
With the position along the horizontal and vertical axes, we describe the first two dimensions of the data. These positions often represent specific values for two distinct variables. They commonly show correlations or relationships between these two data points.
Bubble size contributes to the third data dimension. The size of each bubble is determined by the value of the third variable. This adds depth to the data, recommending the magnitude of a specific metric under study.
Color and bubble size, another two components, often function as visual cues, guiding viewers to find meaning in the presented information. Designing an effective bubble chart requires careful planning and execution.
Best Practices for Enhancing Bubble Chart Display
While designing a bubble chart is one thing, continually improving and enhancing its display is another essential aspect. The chart should be straightforward and intuitive to read, decipher, and understand.
To enhance the bubble chart display, consider adjusting the size and color of bubbles for contrast and clarity. Maintain a meaningful pattern or sequence with the display of bubbles for an easier and quicker grasp of information.
Regularly update bubble charts based on new data to maintain relevancy. Ensure simple and uncluttered design to enhance the focus on information and data trends rather than design elements.
Most importantly, always keep your audience in mind. A complicated bubble chart might be great for a data scientist, but it might not be suitable for your clients or the public.
Overall, bubble charts serve as powerful tools for data visualization, provided one understands and follows their design principles and best practices. They display complex and voluminous data while offering easy interpretation and comprehension of the visualized information.
Is There an App to Make Someone Smile?
Photos in which people are smiling always evoke a lot of positive emotions. A serious face is not always appropriate, for example, during holidays, you always want to take positive pictures. But there are people whose smiles may appear too constrained or unnatural, and some may even be shy to smile.
If such a person is in a photo, and you want to improve it a bit, you can do it with the help of special applications. We have chosen three of the best ones to tell you how you can do this. By the way, they work on both the Android and iOS operating systems.
Retouchme
A very convenient and user-friendly application that can make even the grumpiest person smile. At the same time, everything will look very natural because a professional retoucher will work on the photo, not artificial intelligence. Using the app is very easy:
Download and open it.
Upload the photo you want to edit.
Select the "Face" section.
Choose the smile adding function.
You'll have to wait for a while as real people will do the work manually. But the result is worth it – it will look natural, and no one will guess that the photo has been edited. You can see how to edit a smile and learn the functionality of the program at this link: Retouchme.com/service/smile-editor. Now, let's move on!
YouCam Makeup
This application works on a different principle – based on artificial intelligence. It identifies the boundaries and parts of the face, highlights the lips, and then processes them as needed. You can add a smile to a person's face with a single click, and the result will be highly expressive. Another option is to use a special slider that allows you to adjust the intensity of the smile.
The app is also convenient because it offers many additional features for photo editing. For example, along with the smile, you can retouch the cheeks to give them a rosy hue, and add a mischievous twinkle to the eyes.
Overall, this app produces a natural result, which is why it's among the top three that you can easily use for your purposes.
Facelab
Try this app to get the most natural smile that artificial intelligence can create. Here, control is done through a slider, so you can adjust the smile's intensity yourself. This control is very convenient because you're not limited to what the app provides; you can fine-tune the result as you like.
This app is also useful because you can simultaneously edit the fullness of the lips, the color of the teeth, and many other details to make the photo look natural and better than the original.
Which one to choose: an app with professional retouchers or AI?
The choice here depends on what's more important to you. You should choose apps with professional retouchers if you:
Want the editing to be completely seamless.
Expect a maximally natural result.
Want a smile that suits you perfectly and looks organic.
Artificial intelligence has its advantages. You should choose it if speed is important to you (AI processes much faster, and you won't have to wait) or if you want to have more control over how the smile looks in the photo.
In general, any of these apps will make your life easier if you're smiling with downturned corners, look sad, or if someone else in the photo doesn't fit in due to a lack of a smile. You can use them regularly, as they won't degrade the photo quality, and then share your work with others on social media.