The Dangers of Hookup Culture in the UK
In the United Kingdom, "hookup culture" has become increasingly popular over the past few years. What is hookup culture, you might ask? It's a culture where people focus on casual encounters instead of committed relationships. It's very difficult to find meaningful relationships on dating sites. You'll often find that numerous people are looking for hookups or non-traditional types of dating. Whether they're looking at a normal dating website or something like a sugar daddy website, they sure as heck aren't looking for a traditional relationship.
While this is generally ok, there are some dangers that come along with this type of culture. Let's take a look at a few of them.
Danger #1: An Emphasis on Physical Appearance
In hookup culture, a lot of emphasis is placed on physical appearance. This can be damaging for a number of reasons. For one, it can lead to shallower relationships because people are more focused on how their partner looks than who they are as a person. Secondly, it can cause body image issues and low self-esteem, especially for women who feel they have to look a certain way to be considered attractive. And lastly, it can create an environment where people are judged solely on their looks, which isn't fair or healthy. 
Danger #2: A Disregard for Emotional intimacy 
Since hookup culture is all about casual sexual encounters, there's often little to no room for emotional intimacy. This can be problematic because emotional intimacy is an important part of any relationship— platonic or romantic. Without it, relationships tend to be shallower and less fulfilling. They can also be harder to sustain because there's not much holding them together. 
Danger #3: A Lack of Communication 
Another downside of hookup culture is that it often leads to a lack of communication between partners. This is dangerous because good communication is key to any healthy relationship—sexual or otherwise. Without communication, it's difficult to build trust, establish boundaries, and express needs and wants. This can make it challenging to enjoy fulfilling and safe sexual experiences. 
Danger #4: Loneliness and Isolation
One of the most glaring dangers of hookup culture is the fact that it often leads to feelings of loneliness and isolation. When you're constantly focused on finding new partners for casual encounters, it's easy to forget about building meaningful relationships with friends and family members. As a result, you may find yourself feeling increasingly isolated from the people who care about you the most. 
Danger #5: Entitlement
Another danger of hookup culture is that it can foster a sense of entitlement among young people. When you're used to getting what you want without having to work for it, it's easy to develop an entitled attitude. This can lead to problems in future relationships, as well as problems at work or in other areas of life. 
Danger #6: Deterioration of Family Values
Hookup culture can also contribute to the deterioration of family values. This is because hookups often involve people who are not married or in committed relationships. When casual sex becomes the norm, it can lead to a decline in the importance of marriage and family. This, in turn, can have a negative impact on society and the way families function.
Danger #7: Unwanted Pregnancies 
Hookup culture is far more taxing on women than it is on men. This is because women are the ones who have to worry about birth control and unwanted pregnancies. And while there are plenty of safe and effective ways to prevent pregnancy, not all people are using them. This can lead to a lot of stress and anxiety for women, as well as unplanned pregnancies. 
Danger #8: You Dehumanize the People Around You
When you treat people like objects, it's easy to forget that they're human beings with feelings and emotions. This can lead to a lot of hurt feelings and even resentment. It can also make it difficult to form genuine connections with others. 
People start to view hookups as a game. They become focused on getting as many partners as possible rather than developing meaningful relationships. This can be detrimental to their mental and emotional well-being. 
Danger #9: People Get Hurt
When intimacy is involved, things never stay simple, do they? There is a tendency for one partner to get attached, which will obviously lead to heartbreak eventually. And when both partners are just in it for the physical, there is bound to be a disconnect that will cause pain on either side.
Danger #10: It Can Be addictive
Yes, people can get addicted to the thrill of the hookup. The constant seeking of new partners and the high that comes with each new conquest can be addicting. And like any addiction, it can be difficult to break free from the cycle.
Conclusion
Hookup culture isn't all bad—but it does have its drawbacks. These include shallower relationships, an emphasis on physical appearance, a disregard for emotional intimacy, and a lack of communication between partners. So if you're going to participate in hookup culture, just be sure that you're doing so safely and responsibly. 
Fun Ways to Immediately Spice Up Your Love Life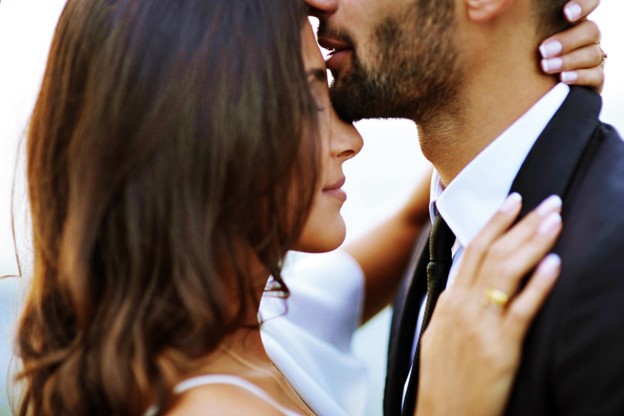 It's normal for long-term relationships and marriages to enter a stalled phase and fall into a routine. Lovemaking becomes rare, and all you do now is arguing who will take the trash out.
Spicing things from time to time can be a great way to boost your sex life and initiate intimacy. Let's not forget that it will boost your mood, and the increase in endorphins will positively affect your sleep, brain function, and emotions.
Making things fun in the bedroom doesn't have to be a challenge. With a couple of tips and tricks, you could easily spice things up and bring the passion back into your bedroom. So how can you make things interesting? Follow along to learn a couple of fun tricks and recommendations.
Try New Things
Now the first advice you would get is to try something new. Whether it's as simple as changing a position, adding a blindfold, or buying a new toy, it will undoubtedly add more excitement to the bedroom.
Also, you could enhance the foreplay and search for webcam models on cam sites and even try including a third person in your sex life. Of course, this would be virtual, so you could try both, with men and women, and see what works best. These models know how to ignite passion and give you the stimulus to spice things up.
Schedule Activities
If your schedules are hectic and you barely have time for each other, make it a habit to schedule a night at least once per week that will be dedicated just for the two of you. Spending time with your partner is one of the best things you could do to restore fun.
For example, you could have a date in your bedroom, with candles, a romantic dinner, and a hot bathtub.
The most important thing is to have fun together and do activities that you truly enjoy. As a matter of fact, it doesn't have to be a dinner in the bedroom, you could go to a tennis lesson, a hike, or try out a new restaurant you've always wanted to go to.
When you do such activities, you'll pay more attention to each other, which is a sort of foreplay. At the end of the date, you won't be able to take your hands off each other.
Communicate
Even though you might think communication is not that fun, it does wonders in the relationship. You'll be able to express your needs, fantasies, and expectations from your partner so that you are on the same page regarding your sex life.
Even if that means sending a provocative text in a playful and fun way to let know your partner that you're thinking about them. You could enhance their imagination by sending something hot and sexy and getting creative.
Another thing that will help your communication is expressing your fantasies. You could create a list of fantasies and exciting ideas you'd want to try out together. If you come up with something your partner is unwilling to do, you could remove it or put it in a "maybe" list for later revision. This will keep things hot and allows you to focus on the pleasure in the bedroom.
Pleasure Yourself
Pleasuring yourself in front of your partner will build intimacy since you'll allow them to see you enjoying yourself. Although it shows you in a state of vulnerability, your partner will be encouraged to feel closer to you and won't be able to wait enough to get you in bed.
For more adventurous couples, there is a spicier suggestion. You could purchase one of those remote toys that one partner inserts inside themselves, and the other has the remote control. You'll use this for extended foreplay or teasing to let your partner know what they'll expect when they get home.
Watch an Erotic Movie
Another fun way to spice things up is by watching an erotic movie. Instead of playing a porn video, it is a more couple-friendly way to help you get excited and closer.
And if you're way past this level, you could attend sex classes, sex conventions, or workshops where you'll get ideas for when you get home.
A sex class will open your mind to endless possibilities and a whole new experience in the bedroom. As a couple, you can learn about sex techniques, sex positions, props, toys, etc.
Have Fun!
Regardless of the method you use in the bedroom, at the end of the day, it's all about you and your partner having fun together. Don't feel pressured into being intimate at all costs, let it happen naturally for you.
The Matchmaking Process: What You Need to Know
With the changing dynamics of society and culture, the most traditional aspects of human life, like marriage and dating, are equally advancing in response to the inevitable parameters of change. While the goal is still to meet Miss and Mr right, the way to meet the potential spouse has changed.
People are not meeting in the lecture halls or the bus park anymore. No one bumps into their future partner at the wedding or movie theater.
While the traditional spotting of lovebirds is working perfectly well still, those who miss out do not need to worry, thanks to professional matchmaking services. These professionals can help people get their perfect match and even proceed to exchange wedding rings. Most people, especially those who are reluctant to try or skeptical about matchmaking services, do not know how it works.
Knowing the gravity of the marital union, it is ridiculous to expect that it can be done hocus-pocus. The matchmaking process follows careful principles that ensure it is done well and that those who sign up for the service get the best possible match.
Here is all you need to know about the matchmaking process.
1. Application
Every new member of a matchmaking service starts by making a formal application. The application stage gives the new member the privilege to understand the terms, and some service providers can even allow for passive membership, which is free of charge.
2. Thorough Background Check
Background check follows successful application. This involves an excellent assessment to reveal the character and suitability of the applicant. A questionnaire can be employed here to get more information about the applicant. After a successful background check, one provides relevant documents, including a passport, criminal record, credit check, civil status confirmation, and any other document deemed necessary by the service providers.
Post a successful background check, applicants are added to the database in preparation for the next phase.
3. Assessment of Date Readiness
A date readiness assessment is an interview done by the matchmaker to try to get the unique features of a client in preparation for finding a match for them. One gets a chance to build their profile and clarify their partner preferences, thus setting themselves up for a match. A high degree of confidentiality is maintained here between the client and the matchmaker. This creates a good room for honest discussion of concerns and trust that helps clients declare their unique qualities easily.
4. Match Search
Once it is clear that one is ready to play the dating game, a proactive search is done in the database and even from the newly applied to find a perfect match based on one's tastes and preferences. As expected, priority is given to those who committed through all the proceeding processes. A proactive match search usually results in a potential being found.
5. Presentation and Approval
A date readiness assessment is an interview done by the matchmaker to try to get the unique features of a client in preparation for finding a match for them. One gets a chance to build their profile and clarify their partner preferences, thus setting themselves up for a match. A high degree of confidentiality is maintained here between the client and the matchmaker. This creates a good room for honest discussion of concerns and trust that helps clients declare their unique qualities easily.
6. Novel Date
If two people share their profiles and decide to meet, the matchmaker reserves the responsibility of organizing the first date. The matchmaker will choose the venue and the dress code and recommendation of fun activities that can make a date colorful. The novel date is crucial as it determines if anything is supposed to continue between the two. It is, therefore, an excellent time to assess chemistry.
7. Subsequent Dates and Follow Up
When the novel date goes well, one is ready for subsequent dates and feedback. The two potential love birds can meet without a matchmaker, and after their dates, the matchmaker will follow up with a call to assess the developments taking place and give recommendations. Your feedback can be stored and used in the future to help the matchmaker find you a partner with more precision. This means that even at this stage, you can still change your mind if you find some concerns in the one you have been matched with. It should not be hard to sever ties, and your matchmaker should be informed of any challenges or thoughts changes.
8. Date Coaching
After making several dates and having held everything in control, you should be willing to seek more coaching from your matchmaker. Such tips will help you improve your dating behavior and be better each time. Honest feedback and observations will help the matchmaker to know the areas that need more attention and tact in the sequent engagements. A dating coach will help walk with you and help you understand how to keep working on your dating seasons.
Conclusion
One modern solution to the problem of spouse scarcity is matchmaking services. A matchmaker finds an individual a potential spouse and, in most cases, can lead to a successful marital engagement. We have discussed the process of matchmaking in this article, which can help you get a perfect match, and as well helps you to understand how matchmaking works.
Signs That Your Casual Partner Wants to Make It Serious
Today's world is practical, so it's hard to impress someone with a "sex buddies" type of agreement. People are always in a hurry, so there is no time for a serious relationship, especially when we're young and ambitious. We are more interested in friends, parties, studies, work, and anything but commitment. The cult of "living for yourself" continues to grow and gather followers in all corners of the world. But as we grow older, things change. For example, many people start seeking more serious relationships when they reach the peak of their career or graduate from university. But some fall in love with their sex buddy completely out of the blue and start looking for reasons to turn a no-strings-attached into a serious relationship. It can become a problem if you're not planning anything serious at this point in your life. But how do you know for sure that you're not making this up and your casual partner really wants to make it serious? There are certain markers by which you can tell for sure that your sex friend has fallen in love with you!
1. They want to spend more time with you
If all you have in common is sex, what's the point of meeting outside the bedroom? It's how a casual relationship works: you meet for a hookup every now and then and forget about each other till the next time. But if you've been noticing lately that your partner wants to spend more time with you, chances are that they developed romantic feelings for you. This, in turn, means that they want to make you fall for them by trying to spend more time together. This is a red flag! A person with no romantic feelings for you has no reason to spend all their free time with you.
2. They are jealous about your other dates
Most likely, you are currently using tenderbang sex dating to find casual one-night stands on top of the no-strings-attached relationships you already have. And that's okay because you don't have to remain faithful to each other. Why date one person when hundreds of new partners are waiting for you on dating sites that can give you thousands of unforgettable nights of passion? Most of today's youth spend their days and nights on dating sites, arranging hookups and looking for romantic adventures. But if your casual partner has suddenly started judging you for your dating profile or speaking negatively about your love affairs outside of your relationship, that's a red flag, too. It sounds like they are just jealous, which means they don't want only sex from you anymore, they want something more serious.
3. They are interested in your opinions
Why should they care about your opinion if you meet only to satisfy your needs? You don't ask their opinion on what couch to buy for your apartment or if your new hairstyle suits you. But if your casual partner is starting to ask your opinion more and more in matters that relate to their personal life, it means they have become attached to you. And if a person feels attached to someone they regularly sleep with, romantic feelings won't be long in coming.
4. They introduce you to their friends
No one introduces their sex friends to their real friends. That's something more personal, and that's what you do when you want to introduce your boyfriend or girlfriend to people you love and cherish. It means they appreciate you and want to make you a part of their personal life. It's nice, but if you're not planning anything serious, ask straight up what your casual partner is up to. If it's okay and they don't have romantic feelings for you, chances are they'll just laugh it off, and you'll forget the incident. But if your inquiries offend them, that's another red flag.
5. They include you in the future plans
Making plans for the future together with your hookup buddies is strictly forbidden. And this is something you should discuss initially before starting a no-strings relationship. But if you have begun to notice that your partner is making plans for the future, including you in them without your consent, this is another sign that they may have romantic feelings for you. And the longer this relationship lasts, the harder it will be for you to leave.
A no-strings-attached relationship may seem like a simple thing at first glance, but there are always feelings involved in such affairs, which complicates things tenfold. If you're not planning anything serious with your current casual partner and you've started noticing the markers listed above, it's best to talk to them as soon as possible. The sooner you let them know that you are not interested in commitment, the easier it will be for you to part amicably.