7 Things That You Can Do In Calgary during Summer Vacation
It is true travellers can't stay still. Nature's bounties attract visitors despite safety regulations and local restrictions. Calgary in Canada is a great city to spend a couple of days in. It is a wintry destination, as it hosted the 1988 Winter Olympics.
During summer vacations, Calgary helps you explore museums, festivals, events, shopping, and nightlife. Whether you are inviting friends and family over or it's your first visit, Calgary is a summer-perfect vacation spot. Here are seven exciting things to do in and around Calgary.
Interact with Wild Animals at the Calgary Zoo 
The Calgary Zoo has everything for the animal lover. There are 900 animals from around the world to leave you spellbound. Watch the hippos swim, and the gorillas prove their point in the zoo's rainforest region. Four species of penguins, endangered red pandas, Amur tigers take you closer to wildlife in fun-filled educative ways. Book your online tickets to the Calgary Zoo in advance.
The Calgary Zoo is open on all days. You can explore membership options also, apart from general visitors' passes. The kids can enjoy seeing their favorite animals. The online gift shop helps you pick up excellent souvenirs and helps you support wildlife conservation. Winter travelers should visit the Zoo Lights Christmas festival held each year. Hire the services of Movers Calgary if you plan to move in your summer holidays. 
Address: 210 St. George's Drive NE, Calgary
Soak up Calgary's History at Heritage Park
The Heritage Park in Calgary is a hamlet. It has dozens of reconstructed buildings of the ancient period. You will come across buildings and exhibits from an 1860-fur trading fort to a 1930 town square. Ride the old steam engine for commuting around Heritage Park.
Step into a paddlewheel tour boat for scenic cruises across the Glenmore Reservoir. There are several sightseeing and photo opportunities. The Reservoir is a happening spot for outdoor activities like rowing.  
Visit the Gasoline Alley Museum in your free time. It has the grandest collection of vintage vehicles and restored gas pumps for car buffs.       
Address: 1900 Heritage Drive SW, Calgary
Enjoy the City View from the Calgary Tower
Reach the top of the Calgary Tower to get excellent views of the city. The Tower's Observation Deck gives you a bird's eye view of the bustling Calgary, Rocky Mountains, and the downtown. The Calgary Tower is 191 meters above the city and is one of the city's landmark buildings. Watch the LED light shows operated atop the Calgary Tower to celebrate national and festive holidays. The light shows used in local festivals help to cheer sports teams and raise awareness on social causes.
The Calgary Tower is lit up each evening and looks beautiful at night. Today, the tower is a must-visit tourist destination and a popular dining spot.
Address: 101 9 Avenue SW, Calgary
Hear the Sound of Music at Studio Bell
For novices, Studio Bell is the home of the National Music Center in Calgary. This state-of-the-art structure houses the Canadian Music Hall of Fame, the Canadian Songwriters Hall of Fame, and the Canadian Country Music Hall of Fame Collection. Established in 1987, Studio Bell has 2000 music-related artifacts and old and rare musical instruments.
Sir Elton John lovers can spot a piano once owned by the music legend. The museum exhibits also include the eminent rock band Rolling Stones' mobile recording studio. You can also go for Studio Bell's guided tours, daily performances, and concerts that are an interactive experience for music lovers.
Address: 850 4 Street SE, Calgary, Alberta       
Take a Rocky Mountaineer Rail Tour
The Rocky Mountaineer Rail Tour between Calgary and Vancouver cuts through the soaring Rockies Mountain wall. Indeed, it is a luxury trip on the historic Canadian Pacific line. You behold rugged alpine terrain and wildlife around you from your rail coaches' luxury seats. The comfortable carriages, exquisite meals, and excellent service adventure to your Canadian Rockies train travel.
The Rocky Mountaineer train runs from mid-April until mid-October during the daytime. Aside from the spectacular views, the Rail Tour offers excellent photo opportunities.
Take Part in Calgary Stampede, The Greatest Community Show
Calgary Stampede is a ten-day-long celebration that entertains and educates visitors from all over the world. Over 2500 volunteers help host over 1200 tourism, sporting, business, hospitality, and community events. 
The Calgary Stampede welcomes over four million guests to the annual event. Thousands of job opportunities created in local restaurants and hotels contribute to the Calgary economy by boosting meaningful employment. The first Calgary Stampede hosted in 1912 started the trend of promoting workforce prospects.
Enhance Your Knowledge of the Canadian Aviation
Know the history of Canadian aeronautics by visiting the Hangar Flight Museum. This Museum is the brainchild of Canadian pilots who fought in World War II. It exhibits a wide variety of 24 planes and helicopters, simulators, radio equipment, aviation art prints, and information on aviation history. You will also find a fascinating display of artifacts on Canadian space programs. 
The Museum's proximity to the Calgary airport is an opportunity for travelers to brush up their knowledge. Lectures, tours, events, and aircraft-related movie nights ace up your curiosity. 
The Bottom Line
The Calgary summer puts up average heat, so you can enjoy the outdoors without leaving the city. Keep your COVID vaccinations report and negative RT-PCR test handy while booking your Calgary summer vacation. 
The Benefits of Flying Solo
Flying solo can be an exciting way to travel and discover new places, but it's essential that you are aware of the advantages and potential drawbacks that come with travelling alone.
One major advantage to flying solo is that you save money. Without anyone else to buy plane tickets, hotel rooms, and food for you on vacation, the cost of a solo vacation is much cheaper than going with a group. 
You can also take advantage of deals and discounts that are offered to single travelers, further reducing the cost of flying solo. With the extra money saved, you can explore more places and enjoy a wider range of activities that you may not have been able to do with a group.
Self-Discovery
Flying solo is an invaluable opportunity to discover yourself, develop new talents or interests, and cultivate confidence in your abilities. By doing so, you will gain a better insight into who you are as an individual.
If you're considering a career change or simply exploring your interests, taking an exploratory journey of self-discovery can help clarify your values, hopes, and dreams for the future. Although this process can be challenging and vulnerable at times, remember to practice compassion and love as you move through this challenging period.
Self-discovery can be an empowering journey, but it should not be undertaken quickly or once. It takes time to get to know yourself and become cognizant of your thoughts and behaviors, so make it a priority to continue on this path.
Peace of Mind
Flying solo offers many advantages that go beyond convenience. For one, it allows you to explore a destination without having to adhere to an itinerary or cater to other people's requirements.
Maximize your time by eliminating any unproductive layovers between destinations. Not only does this save you time and money, but traveling solo can be especially challenging due to limited resources. It's a win-win situation!
However, flying alone can be intimidating so it's best to have some advice before taking the leap. This will give you peace of mind that your trip will be an exciting adventure you'll remember for years. Most importantly, make sure that you are prepared for anything that may occur during your flight; this includes having a plan in place and knowing how to use technology (like an app or captivating book) effectively during your journey.
Boost Your Confidence
Solo travel has many advantages, one of which being increased confidence. When you are on your own, everything falls on you – if something goes awry, then it's up to you to fix it yourself.
Additionally, each successful move you make while traveling will boost your confidence. It will boost your self-esteem and give you the tools necessary to approach life's difficulties, problems and difficult people with more ease and comfort.
Finally, solo travel offers you an intimate opportunity to connect with strangers and form new friendships that you might never have had the chance to form if you had been traveling with others. These bonds may last long after your trip is over, providing lasting memories.
Save Money
One of the advantages of traveling solo is that you can save a substantial amount of money. Unlike group trips, which typically involve multiple tickets and hotel stays, solo journeys allow for budget-friendly planning. Travel sites like Kayak provide excellent deals on flights and hotels – helping you plan your journey according to your budget!
Instead of booking multiple flights, consider flying one leg at a time to reduce costs and take advantage of the best deals available.
If you're always on the lookout for a bargain, try to avoid overcrowded airport lounges and opt for something more intimate. A well-designed airport lounge can be an ideal place to unwind after a long day of travel. Plus, many facilities provide complimentary activities like poolside cocktails and massages – plus there are usually free wifi hotspots too!
Travel Bucket List: Exploring the Most Interesting Airports in the World
If you're ready to pencil in your next travel plans, the choice of airports that you fly out of or connect through is as important as any other detail. Aside from calculating layovers and flight availability, you might also choose to scratch off a bucket list airport every year or two. 
The world is filled with more interesting airports than you know. Below are some of the most interesting airports in the world, separated by the different reasons that they're unique. 
Airports with Gambling
There are multiple airports throughout the world that let people play slots and other casino games. Examples include airports in Las Vegas and Reno in the United States, Airport Schiphol in the Netherlands and Heathrow Airport in the United Kingdom.
In your travels, you'll see some freestanding casino machines, while others companies let you access online casino accounts on a tablet or other screen. Players looking for exciting online slot games will find options with different rules and features. Such features include bonus spins, a variety of paylines, and different betting options. Players can choose to play slot variations like Reel Empire and 7's Deluxe Fire Wheel Jackpot King.                
These sorts of online casino games are growing in number as they become more popular. Casino companies also offer online table games like poker, blackjack, and roulette. Players can get the full casino experience with the inclusion of a live dealer that streams as the game plays. 
Haunted Airports
Urban legends are big in the airport world. If you're a ghost chaser, paranormal activity enthusiast, or just someone interested in all things spooky, start looking into airports like Denver and Savannah/Hilton Head International.
Each airport has its own story of the haunting and traveler recountings of paranormal activity. Denver Airport has several conspiracy theories surrounding it. People have been calling the Savannah/Hilton Head International haunted since World War II. 
Airports That Feel Like They're from the Future
Architecture, technology, and forward-thinking design make certain airports must-visit locations. Options like Changi Airport have breathtaking scenery, indoor gardens, and eco-friendly fixtures and power sources throughout. It also features napping stations and plenty of showers that people can take advantage of before their flights. 
Incheon Airport in Seoul is another excellent futuristic airport to have on your list. It's an airport that blends things like robotics, sustainable architecture, and virtual reality (VR) and augmented reality (AR) art displays and other exhibits. 
Book Your Next Trip with a Twist
The type of trip you plan is limited only by your imagination. As you can see from these options, even the airport can provide a thrill that starts your vacation on the right note. There are several unique airports all over the world, and you can use these criteria as a starting point when looking for some of the most interesting ones available. 
These airlines should be prominent on your list when you're interested in a unique vacation. If you're ready to book your next trip, consider planning a stop at one of these locations so that your vacation begins on a unique note. 
Ahmedabad to Mumbai Flight: What to Know before Booking Your Flights Online for the First-Time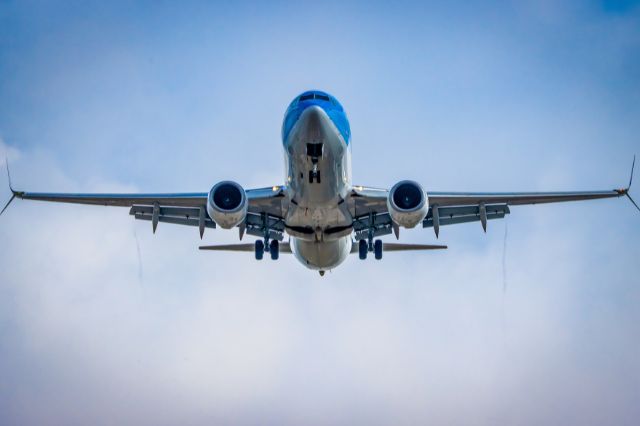 Booking a flight online for the first time may seem daunting. You may not know what to do to book flights at a lower rate. This may make you spend lump sum money, too, which is not the best thing to do. Apart from this, you may get easily confused amidst the numerous sites and tourism packages available.
So, if you are looking to book your next Ahemdabad to Mumbai flight, here's your guide to help you out.
1. Book Your Tickets Early
Did you know that booking tickets early can help crack flight tickets at cheaper costs? Yes, this is because the demand for those particular flight tickets on a specific date is not so high. That is why they are sold at cost-effective prices until the time that the flight fares rise due to high demand. Generally, flight prices start to soar high two weeks prior to their flying date. So, make sure you become an early bird and book your flight tickets much early. This is the best option for those who are sure about their travel plans.
2. Avoid Peak Seasons and Rush Hours
Certain times are peak seasons for travellers. During such times, flight fares are likely to be high. If you want to avoid paying for the flights at a higher price, avoid travelling during peak seasons. These may be festivals or important dates when travellers may be travelling more often. Take your time to understand when else you can plan your trip. Then, you can make your bookings accordingly.
3. Compare Diverse Options
Often we make the mistake of booking flight fares from a specific website without comparing the prices on other websites. But this may be one way we miss out on great deals on the same flight fares. To avoid making such mistakes, try to extend your research and see which airline provides the most cost-friendly flight tickets for your destination.
4. Loyalty Programs and Promotions
Did you know that you can always leverage promotions and loyalty programs to travel by air? These also indicate lower prices for your flight journey. These can also help you to leverage numerous travel benefits in need.
5. Student and Age Benefits
Did you know that you can easily make the most of your age and education to book your flight tickets? Many airlines provide a special concession for students of a specific age. You can scroll through the diverse airline portals to know the different ways you can avail of them. In most cases, carrying your student ID card will be necessary. So, do not miss that at any cost.
Winding Up!
There are many ways to crack good deals and book your flight tickets without any hindrance. If this is your first-time booking flight tickets from Cleartrip, do not worry. These tips are sure to come in handy for you. Follow them as mentioned and see how the magic unfolds. Now, you can travel without worrying too much about the costs.