Things to Do In Vegas That Aren't Gambling
Las Vegas long ago earned the reputation as the gambling capital of North America. Let's face it, they didn't opt to nickname the place Sin City by happenstance.
However, while it's true that Vegas was built on the back of casinos and sports betting, the fact of the matter is that the betting landscape has dramatically changed since the 1990s. More and more states have casinos and sports betting is now legal across many parts of the USA. Online sports betting has been prevalent since the mid-1990s. There's no need for a trip to Vegas to place a bet on a game. You can just check out MyTopSportsbooks.com and access all of the leading online sports betting sites without leaving the comfort of your own home.
Does that mean you should be leaving Las Vegas off your list of potential vacation destinations? Hardly. Even if you don't like playing the slots, dealing the cards, or betting on sports, there's enough to do in Vegas that you could spend a long time there having fun and never set foot inside a casino.
Climb into the Stratosphere
The Stratosphere Observation Deck offers 360-degree views of the Vegas strip and the desert beyond Sin City. It's a great thing to do during the daytime or nighttime and lends itself to being a very romantic locale for couples to enjoy.
At 1,149 feet of elevation, the Stratosphere Observation Deck is the tallest freestanding observation tower in the entire United States. Best of all, there's no charge to go up and have a look at the sights.
Visit a Museum
Perhaps you think of museums as stuffy, boring places that are best suited for school field trips. Well, that's only because you've never visited a museum in Las Vegas.
It was the mob that built Las Vegas, so it's only appropriate that The Mob Museum should be located in Vegas. Also known as the National Museum of Organized Crime and Law Enforcement, this non-profit organization bills as its mission to advance the public understanding of organized crime's history and impact on American society. The museum offers a provocative, contemporary look at these topics through hundreds of artifacts and immersive exhibits.
Next stop is the Neon Boneyard. It's here that you'll really come to comprehend the legacy of Vegas. Founded in 1996, The Neon Museum is a non-profit organization dedicated to collecting, preserving, studying and exhibiting iconic Las Vegas signs for educational, historic, arts and cultural enrichment.
Take in a Game
Prior to 2017, Las Vegas had never been home to a team from one of the four major North American sports leagues – the NFL, NBA, MLB or NHL. Now, they have two.
The Vegas Golden Knights began as an NHL expansion franchise in 2017 and were a hit from the first faceoff. The Golden Knights went to the Stanley Cup final in their first season of existence and they've been as far as the final four in three of their four campaigns. On top of that, there's no better night's entertainment than the full package of bells and whistles that accompany a Golden Knights game at T-Mobile Arena.
Last year, the NFL's Las Vegas Raiders relocated to Sin City. Three-time Super Bowl champions, the nomadic Raiders are a perfect fit for Vegas culture. The team previously called both Oakland (twice) and Los Angeles its home.
Check out the Bellagio Fountains
You don't have to go into the Bellagio casino in order to get action. You just have to stand in front of it.
The iconic Bellagio fountains erupt with their free show of water, music, and lights every half hour during the day and every 15 minutes during the evening.
Go on a Day Trip
There are all-inclusive packages from Vegas that will take tourists on treks to visit the Grand Canyon and the Hoover Dam.
For the more athletically inclined, hiking the Red Rock Canyon beckons. Only 15 miles west of Las Vegas, the Red Rock Canyon occupies 195,819 acres of the Mojave Desert. It offers a rich history, diverse ecological profile, and unique geology that will make it one of the most memorable experiences of a Vegas vacation.
The Benefits of Flying Solo
Flying solo can be an exciting way to travel and discover new places, but it's essential that you are aware of the advantages and potential drawbacks that come with travelling alone.
One major advantage to flying solo is that you save money. Without anyone else to buy plane tickets, hotel rooms, and food for you on vacation, the cost of a solo vacation is much cheaper than going with a group. 
You can also take advantage of deals and discounts that are offered to single travelers, further reducing the cost of flying solo. With the extra money saved, you can explore more places and enjoy a wider range of activities that you may not have been able to do with a group.
Self-Discovery
Flying solo is an invaluable opportunity to discover yourself, develop new talents or interests, and cultivate confidence in your abilities. By doing so, you will gain a better insight into who you are as an individual.
If you're considering a career change or simply exploring your interests, taking an exploratory journey of self-discovery can help clarify your values, hopes, and dreams for the future. Although this process can be challenging and vulnerable at times, remember to practice compassion and love as you move through this challenging period.
Self-discovery can be an empowering journey, but it should not be undertaken quickly or once. It takes time to get to know yourself and become cognizant of your thoughts and behaviors, so make it a priority to continue on this path.
Peace of Mind
Flying solo offers many advantages that go beyond convenience. For one, it allows you to explore a destination without having to adhere to an itinerary or cater to other people's requirements.
Maximize your time by eliminating any unproductive layovers between destinations. Not only does this save you time and money, but traveling solo can be especially challenging due to limited resources. It's a win-win situation!
However, flying alone can be intimidating so it's best to have some advice before taking the leap. This will give you peace of mind that your trip will be an exciting adventure you'll remember for years. Most importantly, make sure that you are prepared for anything that may occur during your flight; this includes having a plan in place and knowing how to use technology (like an app or captivating book) effectively during your journey.
Boost Your Confidence
Solo travel has many advantages, one of which being increased confidence. When you are on your own, everything falls on you – if something goes awry, then it's up to you to fix it yourself.
Additionally, each successful move you make while traveling will boost your confidence. It will boost your self-esteem and give you the tools necessary to approach life's difficulties, problems and difficult people with more ease and comfort.
Finally, solo travel offers you an intimate opportunity to connect with strangers and form new friendships that you might never have had the chance to form if you had been traveling with others. These bonds may last long after your trip is over, providing lasting memories.
Save Money
One of the advantages of traveling solo is that you can save a substantial amount of money. Unlike group trips, which typically involve multiple tickets and hotel stays, solo journeys allow for budget-friendly planning. Travel sites like Kayak provide excellent deals on flights and hotels – helping you plan your journey according to your budget!
Instead of booking multiple flights, consider flying one leg at a time to reduce costs and take advantage of the best deals available.
If you're always on the lookout for a bargain, try to avoid overcrowded airport lounges and opt for something more intimate. A well-designed airport lounge can be an ideal place to unwind after a long day of travel. Plus, many facilities provide complimentary activities like poolside cocktails and massages – plus there are usually free wifi hotspots too!
Travel Bucket List: Exploring the Most Interesting Airports in the World
If you're ready to pencil in your next travel plans, the choice of airports that you fly out of or connect through is as important as any other detail. Aside from calculating layovers and flight availability, you might also choose to scratch off a bucket list airport every year or two. 
The world is filled with more interesting airports than you know. Below are some of the most interesting airports in the world, separated by the different reasons that they're unique. 
Airports with Gambling
There are multiple airports throughout the world that let people play slots and other casino games. Examples include airports in Las Vegas and Reno in the United States, Airport Schiphol in the Netherlands and Heathrow Airport in the United Kingdom.
In your travels, you'll see some freestanding casino machines, while others companies let you access online casino accounts on a tablet or other screen. Players looking for exciting online slot games will find options with different rules and features. Such features include bonus spins, a variety of paylines, and different betting options. Players can choose to play slot variations like Reel Empire and 7's Deluxe Fire Wheel Jackpot King.                
These sorts of online casino games are growing in number as they become more popular. Casino companies also offer online table games like poker, blackjack, and roulette. Players can get the full casino experience with the inclusion of a live dealer that streams as the game plays. 
Haunted Airports
Urban legends are big in the airport world. If you're a ghost chaser, paranormal activity enthusiast, or just someone interested in all things spooky, start looking into airports like Denver and Savannah/Hilton Head International.
Each airport has its own story of the haunting and traveler recountings of paranormal activity. Denver Airport has several conspiracy theories surrounding it. People have been calling the Savannah/Hilton Head International haunted since World War II. 
Airports That Feel Like They're from the Future
Architecture, technology, and forward-thinking design make certain airports must-visit locations. Options like Changi Airport have breathtaking scenery, indoor gardens, and eco-friendly fixtures and power sources throughout. It also features napping stations and plenty of showers that people can take advantage of before their flights. 
Incheon Airport in Seoul is another excellent futuristic airport to have on your list. It's an airport that blends things like robotics, sustainable architecture, and virtual reality (VR) and augmented reality (AR) art displays and other exhibits. 
Book Your Next Trip with a Twist
The type of trip you plan is limited only by your imagination. As you can see from these options, even the airport can provide a thrill that starts your vacation on the right note. There are several unique airports all over the world, and you can use these criteria as a starting point when looking for some of the most interesting ones available. 
These airlines should be prominent on your list when you're interested in a unique vacation. If you're ready to book your next trip, consider planning a stop at one of these locations so that your vacation begins on a unique note. 
Ahmedabad to Mumbai Flight: What to Know before Booking Your Flights Online for the First-Time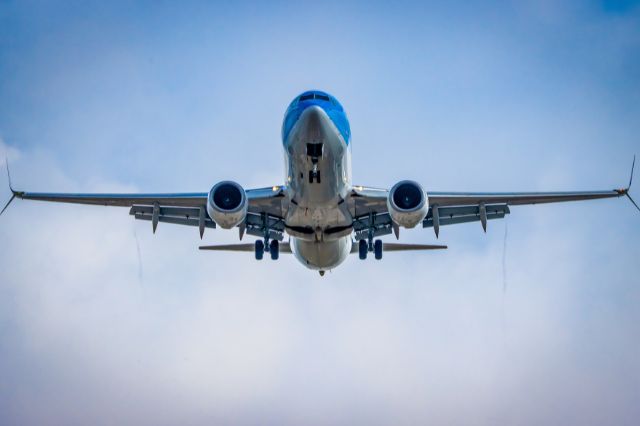 Booking a flight online for the first time may seem daunting. You may not know what to do to book flights at a lower rate. This may make you spend lump sum money, too, which is not the best thing to do. Apart from this, you may get easily confused amidst the numerous sites and tourism packages available.
So, if you are looking to book your next Ahemdabad to Mumbai flight, here's your guide to help you out.
1. Book Your Tickets Early
Did you know that booking tickets early can help crack flight tickets at cheaper costs? Yes, this is because the demand for those particular flight tickets on a specific date is not so high. That is why they are sold at cost-effective prices until the time that the flight fares rise due to high demand. Generally, flight prices start to soar high two weeks prior to their flying date. So, make sure you become an early bird and book your flight tickets much early. This is the best option for those who are sure about their travel plans.
2. Avoid Peak Seasons and Rush Hours
Certain times are peak seasons for travellers. During such times, flight fares are likely to be high. If you want to avoid paying for the flights at a higher price, avoid travelling during peak seasons. These may be festivals or important dates when travellers may be travelling more often. Take your time to understand when else you can plan your trip. Then, you can make your bookings accordingly.
3. Compare Diverse Options
Often we make the mistake of booking flight fares from a specific website without comparing the prices on other websites. But this may be one way we miss out on great deals on the same flight fares. To avoid making such mistakes, try to extend your research and see which airline provides the most cost-friendly flight tickets for your destination.
4. Loyalty Programs and Promotions
Did you know that you can always leverage promotions and loyalty programs to travel by air? These also indicate lower prices for your flight journey. These can also help you to leverage numerous travel benefits in need.
5. Student and Age Benefits
Did you know that you can easily make the most of your age and education to book your flight tickets? Many airlines provide a special concession for students of a specific age. You can scroll through the diverse airline portals to know the different ways you can avail of them. In most cases, carrying your student ID card will be necessary. So, do not miss that at any cost.
Winding Up!
There are many ways to crack good deals and book your flight tickets without any hindrance. If this is your first-time booking flight tickets from Cleartrip, do not worry. These tips are sure to come in handy for you. Follow them as mentioned and see how the magic unfolds. Now, you can travel without worrying too much about the costs.