9 Tips to Write a Film Analysis Essay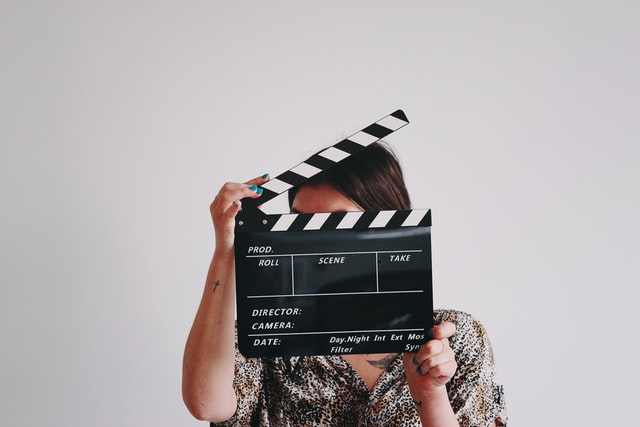 When you have been assigned a film analysis essay, your first thought might've been that you'd finally got a simple yet exciting paper. But, as much as it can be fun tackling this one, some students might also find it a challenge to put their impressions on paper effectively.
Well, not to worry, this article is just right for you. Follow these tips, and you will find yourself crafting a pretty interesting essay that is a delight to write and sounds thoughtful to your professor.
1. Understand the Assignment
A film analysis essay is not equivalent to writing a film review online. Instead, you need to first understand why this particular film or topic was assigned. It is important to be clear about the writing prompt, the purpose of the paper, and the questions you are required to answer. In most cases, these will be in line with the courses you are taking and the subject recently covered by your professor.
If you are confused about what the film analysis assignment entails, do not hesitate to reach out to your professor. You should also keep in mind that WritePaper provides paper writer service in case you don't have enough time to finish a paper. This site also has a blog with extensive guides on how you can ace essays across a variety of topics.
2. Getting the Thesis Statement Right
Once you are clear about the assignment, next, you need to know what you are going to write about. Although the topic might be the same for the entire class, how each student approaches it will differ widely.
Your perspective and analysis have to be presented neatly with a thesis statement. This presents the summary of your entire paper and states its objective. In other words, you should try to articulate the arguments you are making in one or two sentences, while making sure that the rest of the essay serves to reinforce this point.
A thesis statement typically falls in the introductory paragraph. But, for many students, this is the most challenging part of writing a film analysis. This is because you need to be precise and concise in summing up the arguments. It might take you a few tries to get this right.  So you might want to save this until the end, so you have a clear idea of what you intend to say through your essay.
3. Watching the Film
When watching the film for the first time, try to approach it with no presumptions. Once you have an idea of what you want to base the thesis on, you will want to rewatch the movie for nuances that you might have missed the first time.
With your thesis in mind, you will be able to analyze the film better. Also, make sure to note down the timestamps so that you can come back to specific scenes with ease. It's also useful for referencing them in your essay. If you can, try getting your hands on the screenplay.
4. Writing the Topic Sentence
When you move forward to the body of the essay, each paragraph has to focus on a specific argument. A topic sentence is the first line in a paragraph and often sets its tone. Depending on your essay, you might be looking at different analyses for each paragraph and the topic sentence and tie the different concepts together.
These can be in the form of a question, a statement, an argument, or simply a transitional sentence from the previous paragraph. It can serve as an introduction to what comes next.
5. Don't Go Overboard With Descriptions
When writing a film analysis essay, it is easy to get carried away and incorporate unnecessary elements. For instance, when you have to establish a scene, you might go overboard with describing it. However, you need to do this succinctly and move on to the analysis quickly.
6. Justify Your Analysis
It is pointless to make an argument if you are unable to support it with sufficient evidence from the movie. For instance, it is one thing to make a statement such as 'The music elevates the melancholy of the scene,' but you also need to explain how it does it or why it is important to your analysis.
You could include points like 'For most of the movie, the director has used one specific genre of music, whereas for one particular scene, the background music shifts to something else, which separates it from the rest of the movie.'
7. Interpret Not Only Symbols but Their Implications
A common pitfall of students when writing a film analysis is focusing too much on symbolism. However, such interpretation is often subjective and it would be a bad idea to devote entire paragraphs to it. To give an example, you might be writing an analysis that there is a blue color tone, so it implies sadness.
However, instead of this oversimplification, you might want to consider how it is relevant to the scene. You need to be clear with your wording and describe such symbolism carefully. For instance, you could say, 'the boldness of the color is a visual representation of the emotional effect on the character.'
8. Know Your Audience
You know that your paper is specifically for the eyes of the professor. After all, they will be the one deciding which grade to award you with. So, it works best if you know what your professor is looking for in a film essay.
In other words, you should try to relate the prompt to the lectures that you have attended. Are there any key themes or jargon that the professor discusses often? Are they relevant in the context of the movie in question?
It is important that you compare the first draft of your essay to the prompt to make sure that you have not overlooked any specific aspect or forgot to answer a question.
9. Proofread Before Submitting
Even if you are in a hurry, it is imperative for you to proofread your essay. Although writing tools can help point out spelling or grammatical errors, nothing can replace the effect of reading your essay yourself. If possible, take a break and come back to it. Make sure that your ideas are presented with a narrative flow and your analysis is supported with evidence. Remember that you can always ask someone else to take a second look with a fresh set of eyes, which can be helpful in identifying any faults that you might have missed.
The Importance of Mindfulness in the Classroom
Today's hectic lifestyle can lead to stress and anxiety, and this is why mindfulness is increasingly gaining importance, particularly in the classroom. Mindfulness entails focusing fully on the current moment, being conscious of one's thoughts, feelings, and environment. By embracing inner peace and quietude, mindfulness encourages the emergence of the mind's dormant power, thus improving the mind's vitality and capacity to deal with life's hardships.
Why is Mindfulness Important in the Classroom?
Educators should incorporate mindfulness in the classroom as it can offer pupils some rest and reinforcement. Furthermore, our modern times have become particularly demanding both physically and mentally, so pupils require additional time for activities that nourish their bodies and minds.
Benefits of Mindfulness in the Classroom
Enhances Focus and Concentration
Recent psychological research demonstrates that mindfulness practices such as meditation are helpful in improving one's focus and concentration. By applying mindfulness, students can be more active and productive in their learning process.
Reduces Anxiety and Stress
Mindfulness is an effective way to reduce stress and anxiety. External and internal sources can bring on such negative emotions such as self-doubt and worry. By engaging in mindfulness, students can manage their stress levels and foster their overall health.
Boosts Empathy and Connection
Practicing mindfulness enables one to cultivate greater understanding of themselves and of others. Having good empathy skills is essential in order to communicate and collaborate effectively, which is why mindfulness is important.
Enhances Resilience
Those who practice mindfulness can remain patient and flexible to handle life's difficult situations. To overcome any problem that comes their way, students must cultivate positive moods such as calmness, peace, and tranquility.
Increases Consciousness and Balance.
Mindfulness enables one to be more aware of their emotions, even the challenging ones. With mindfulness, students learn how to manage their feelings and stay balanced.
What Mindfulness and Meditation Technique is Best for Students?
It can be hard to identify the best meditation and mindfulness technique for students as it varies based on their age and interests. Although a small amount of practice can already produce positive effects, each individual must figure out what method works best for them.
Mindfulness focuses on having a single-minded concentration and is the antithesis of being scattered mentally and emotionally. As such, anything that encourages students to be in the present moment is beneficial. Additionally, it's important to consider each student's preference since different meditation and mindfulness techniques are available.
In conclusion, mindfulness and meditation practices are beneficial for students, providing various advantages such as improving focus and concentration, lessening stress and anxiety, strengthening empathy and connection, reinforcing resilience, and developing consciousness and balance. With mindfulness, students can learn how to better cope with their everyday struggles, leading to a healthier and more engaged learning experience.
5 Common Mistakes Parents Make During Kids Auditions
Auditioning can be a nerve-wracking experience for anyone, especially for young children who are just starting out in the industry. As a parent, it's important to support your child and help them navigate the process and find the first casting calls for kids in Atlanta. However, there are some common mistakes that parents make during auditions that can actually hinder their child's performance.
Here are 5 of the most common mistakes to avoid:
1. Pushing too hard
While it's important to encourage your child and help them achieve their goals, pushing them too hard can cause them to feel overwhelmed and anxious. It's important to remember that your child is still a child and needs to have fun and enjoy the process. Pushing too hard can also lead to burnout and a lack of interest in the industry.
2. Criticizing
Criticizing your child's performance during an audition can be demotivating and lead to a lack of confidence. Instead, focus on providing constructive feedback that can help them improve. Encourage them to keep trying and give them positive reinforcement, even if they didn't perform as well as they hoped.
3. Over-coaching
While it's important to provide your child with guidance and support during an audition, providing too much instruction or direction can be confusing and overwhelming. Keep it simple and let your child showcase their natural abilities. Over-coaching can also take away from your child's individuality and unique talents.
4. Being late
Arriving late to an audition can cause unnecessary stress and anxiety for both you and your child. It's important to plan ahead and leave enough time for unexpected traffic or other delays. Arriving early also gives your child time to relax, warm up, and mentally prepare for their audition.
5. Not being supportive
Lastly, it's important to be a supportive and positive presence for your child during auditions. Encourage them to do their best and celebrate their successes, no matter the outcome. Being negative or overly critical can damage your child's self-esteem and confidence, which can hinder their future success in the industry.
By avoiding these common mistakes, you can help your child feel more confident and prepared for their auditions, leading to better performances and more opportunities. Remember to be supportive, and positive, and to let your child enjoy the process. With the right support, guidance, and encouragement, your child can achieve their dreams and excel in the entertainment industry.
Why Engaging Playground Markings Are Important for Children's Development
Playground markings are the perfect way to bring bright, beautiful imagery and colour to a playground. They look absolutely stunning, and make a big difference to any outdoor area aesthetic.
Did you know that playground markings are also really important when it comes to a child's development? Read the following to find out why playground markings are more than a bold and beautiful addition to an outdoor play area:
What Are Playground Markings?
Playground markings were always traditionally chalk markings, and then a little later on as products developed, were added to playgrounds using paint.
These days, the gold standard in playground marking technology is thermoplastic, which is non-toxic, reflective, durable, and ready to be walked on in as little as half an hour after placement. It is also incredibly bright and attractive, and markings can be made in almost any pattern or colour scheme to suit your outdoor space.
Lastly, and most importantly, those markings will stay in great condition season after season, year after year. Thermoplastic markings take a very long time to degrade and are easily refreshed, compared to paint markings which can fade after just one season of heavy weather.
Why Are Playground Markings Important for Children's Development?
Playground markings are not only a recommended aspect of a playground space, but they are an essential addition. They have many different benefits for children who use them, especially if they are engaging and well-designed. If you want to upgrade your outdoor playground space, but you're still undecided about playground markings, the following developmental benefits of thermoplastic markings might give you more of an insight as to why they are such a good idea:
Social Boost
Playground markings encourage children to come together to play, either using the markings as they are intended, or by making up their own games. They also have to learn to communicate so they can take turns and effectively collaborate.
Some playground markings can also be used to actively encourage children to be social. You can have something called a Buddy Stop marking which indicates to children that they can use that spot to link up and make friends.
Independent Play
Children can use playground markings as a basis for independent and imaginative play. Although playtimes are supervised, children will actively spend time alone playing hopscotch or making up their own games using different marking designs and patterns. The imaginative play, in particular, is central to a child's development, helping them to safely express their emotions, push boundaries, be creative and experiment with movement and language.
Academic Learning
Certain types of markings like playground graphs, number grids, alphabet shapes and maps, help children to learn about academic subjects whilst they play. Teachers and caregivers can also utilise these markings for lessons outside in the fresh air, to help children learn in a different way that is engaging and fun, away from the usual classroom dynamic.
Time in Nature
Time in nature is really important for children's development because it helps boost their confidence, and it encourages them to move their bodies, and start to understand the world around them. This can be enhanced with playground additions like planters, which enable children to interact further with natural processes, especially as part of class projects.
Physical Development
Playground markings are a fantastic tool for boosting a child's development as they play. One great example of this is with a Daily Mile track, part of The Daily Mile campaign which has helped over 4 million children in the UK start running a mile a day, so far.
Having tracks and game markings on the playground also helps children to spend more time moving, ensuring they reach recommended NHS exercise guidelines for children. Gross and fine motor skills are also developed as kids jump, squat, express themselves and run around, actions that also actively strengthen their bones and muscles too.
Why not Enquire about Markings for Your Playground Today?
To actively help the children in your care build a range of skills whilst they play outside, why not consider installing some professionally designed, bright, beautiful playground markings? An experienced company offering playground marking design and installation will be able to discuss your needs, and help you come up with the perfect layout for your outdoor space.
With aesthetically pleasing, durable markings ready to enjoy in as little as 30 minutes after laying, your pupils will be ready to enjoy hours of healthy, happy and educational fun day after day, season after season.