3 Top Precious Metals to Invest in 2022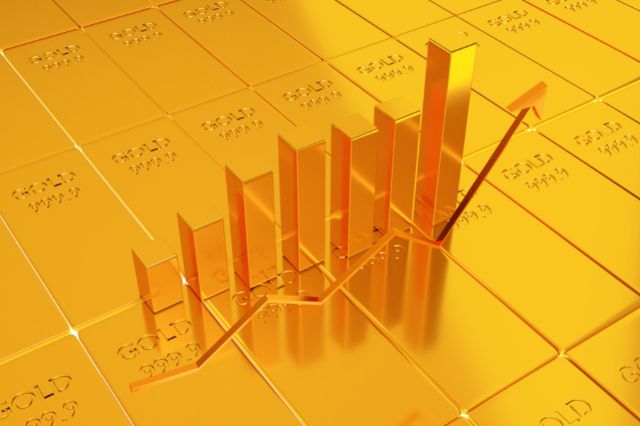 Precious metals such as gold and silver have been used for currency and investment for centuries. In recent years, these metals have seen a resurgence in popularity as an investment choice, especially in light of economic uncertainty.
There are numerous good reasons why investors may choose to add them to their investment portfolio. Precious metals can provide diversification, hedging against inflation, and potential for capital appreciation. They may also offer safety and security in uncertain economic times.
If you are considering adding precious metals to your investment portfolio, you should keep a few things in mind. This article will teach you about the many sorts of precious metals you may invest in and the factors you must consider before purchasing.
Types of Precious Metals
1. Gold
Gold is the most well-known and widely traded precious metal. It has been a currency, jewellery, and investment for centuries. It is often seen as a haven asset, and its price tends to increase during economic or political uncertainty.
Gold is typically bought as bullion, coins, or ETFs. Bullion is gold certified by a mint and is at least 99.95% pure. A bullion coin's face value is equal to its market price, but it also has a greater value than the face amount. ETFs are a type of investment fund that tracks the gold price and may be traded on stock exchanges.
Investing in gold can be a way to diversify your investment portfolio and protect your wealth from inflation.
2. Silver
It is the second most traded precious metal after gold. Silver has various industrial uses, including electrical components, solar panels, water filtration, and jewellery. 
The majority of silver metal is produced as a by-product of other metal mines, such as gold, copper, and lead-zinc mines. Silver can be bought as bullion, coins, or ETFs. Before you invest in silver, it's essential to learn about the current price value at reputed websites like https://www.goldbullionaustralia.com.au/live-charts-prices/ to make an informed decision.
3. Platinum
Platinum is a rarer white metal than gold and silver, making it more expensive. Despite its cost, platinum is an excellent investment because it's helpful in catalytic converters, which are used in automobiles to control pollution. Platinum is also used in jewellery, dental crowns, and electrical contacts. Because it's rare and valuable, platinum is a good choice for investors who want to expand their portfolio.
It's vital to remember that the price of platinum can be volatile, so it's essential to do your research before investing. You can buy platinum from coins, bars, or ETFs.
What Factors to Consider When Investing in Precious Metals?
Now that you know about the different types of precious metals available for investment, you must consider a few factors before deciding:
The first factor to consider is your investment goals. Are you looking to protect your wealth from inflation or diversify your investment portfolio?
The second factor to consider is your risk tolerance. Precious metals are considered a haven asset, but their price can be volatile.
The third factor to consider is your investment timeframe. As with any investment, it's essential to have a long-term outlook when investing in precious metals.
Conclusion
Precious metals are a good investment in any economy. They are rare, durable, and have many uses. You can buy precious metals by buying jewellery, coins, or bars. So, if you're considering investing in precious metals, now is an excellent time to research and decide.
Investing in Medical Companies
There are many investment strategies you can use to reach your objectives. Some include diversifying your portfolio in as many fields as possible, while others call for narrowing your attention to one. Medical companies are an excellent place to start your search if you're considering the latter as your strategy.
The healthcare industry can come in a few different forms, and depending on your interests and what you want to achieve, some options might work better. For instance, companies can be in the pharmaceuticals and devices, insurance, or even care provision sectors. Furthermore, market forces affecting one might not necessarily impact the others, while sometimes can have ripple effects.
So keep reading to learn more about investing in medical companies, and use this trading guide in the UK to help you get started.
Trends in the Healthcare Industry
When investing in companies in a particular industry, it's always prudent to look at the sector as a whole to learn how trends affect them. The same applies to medical companies. Trends and events in other industry areas could significantly affect the companies you're investing in and drastically affect your return on investment.
Furthermore, they can either be positive or negative and changes in trends adversely affect how companies in the health industry perform.
Positive Trends
An aging population
A longer lifespan for people with chronic diseases
Advancements in medical technology
The global spread of diseases
Customised medication
Negative Trends
Uninsured patients
Cost controls
Spread of consumerism
Where Can You Invest?
1. Big Pharma
Both pharmaceuticals and biotech companies are massive drug manufacturing entities. The main difference between them is how and what type of drugs they manufacture. Pharmaceuticals specialise in drugs made from small chemical compounds easily absorbed in the body. On the other hand, biotechs deal in drugs made of large proteins that don't easily get through the cell membrane, giving them a slower intake than pharmaceuticals.
However, big pharma presents good opportunities to make long-term returns as an investor. But you have to be aware of a few factors before deciding which company to invest in:
What diseases and conditions do a particular company's drugs treat?
What is the size of the market for said drugs?
Do the drugs meet all of the Medicines and Healthcare products Regulatory Agency standards, and how were the development and marketing handled?
How many patents does the company hold?
Are there any substitutes or synthetic versions of the drugs the company offers?
Once you have a clear picture of these factors, you will start to see the profit potential of the companies and know which ones to invest in.
2. Health Insurance
The other major player in the healthcare industry is the guy who foots the bills, the insurance companies. One thing to note about this sector is that there is a time delay between the rendering of health services and the payment of the bills. As such, it's always best to look for one with a good reputation and a strong balance sheet to ensure it not only meets its obligations to its investors but the insured as well.
Another critical thing to look for while picking an insurance company to invest in is its medical cost ratio. This is the ratio between the cost of covering medical claims and the profit left after deducting them from the premiums collected. The lower this number is, the better the company is as an investment.
Reasons to Invest in Medical Companies
1. Strong Earnings and Growth Potential
In the last five years, the healthcare sector has seen a compounded growth rate of 8.1% in the S&P 1500. This has translated to excellent returns for investors, and the industry is only poised to do better.
2. Healthcare is a National Security Issue
The UK government views healthcare as a national security matter and can never let the industry run rogue or dilapidated. The industry also receives a lot of government support, and investors enjoy some of these perks and the investment security it affords them.
3. Health Care and Medtech
Investing in companies offering health care and Medtech increases the potential for future growth and returns while improving the human condition. The investments you make today pay off in the future in terms of good returns and better medical care when you fall ill.
Is Shiba Inu a Good Investment, and Should I Invest in SHIB?
Shiba Inu (SHIBUSD) is an alternative cryptocurrency to Bitcoin built on Ethereum and has the Shiba Inu—a Japanese hunting dog breed—as its symbol. Shiba Inu is frequently mentioned as a Dogecoin substitute; its supporters even refer to it as "the Dogecoin killer."
Shiba Inu and Dogecoin are examples of meme coins and digital currencies tied to a particular theme—in the case of Shiba Inu and Dogecoin, the Shiba Inu dog—but which are frequently introduced as inside jokes or parodies rather than as useful digital products.
While Dogecoin was introduced in December 2013, Ryoshi, a pseudonymous person or organization, introduced Shiba Inu in August 2020.
Why did Shiba Inu explode in Price Last Year?
In 2022, any newbies to the cryptocurrency space will recognize Shiba Inu as a crucial component of the sector.
Just one year earlier, the narrative was entirely different.
An unnamed "Ryoshi" is credited with starting the "spontaneous community building" experiment known as Shiba Inu in late 2020. Ryoshi sent about half of the Shiba Inu (SHIB) supply to Vitalik Buterin, the co-founder of Ethereum, when he took a step back to allow the project to evolve on its own.
The control made Buterin uneasy, so he burnt 41.02 percent of the SHIB tokens and donated the remaining tokens to an Indian COVID relief fund.
Shiba Inu surged to a market cap of around $14 billion within a few days. That is Cardano's (ADA) market capitalization as of July 2022.
Shiba Inu soared again to a market valuation of over $41 billion late last year during the bull market fueled by its rapid popularity and investors' curiosity.
Yes, Shiba Inu gained popularity as a meme coin due to its resemblance to Dogecoin. But Shiba Inu took off when numerous other meme-coins remained obscure due to a combination of timing, garnering attention, and a massive, charitable coin burn.
Last year, Shiba Inu's price increased from $0.000000000168 to $0.00008 between early January and late October. That is a gain of around 48,000,000% in percentage.
Pros of Shiba Inu investment in 2022
The main SHIB developments and why Shiba Inu is a wise investment in 2022 are discussed below.
Shibarium. This year, Shiba Inu is anticipated to introduce its layer-2 blockchain network. In contrast to Dogecoin, Shiba Inu is an ERC-20 token created on the Ethereum mainnet. Shiba Inu will receive its blockchain architecture thanks to the Shibarium, which will let third-party developers and users expand upon it and participate in its validation process. Users and stakers who participate will receive rewards in the BONE token. The SHIB token and all NFTs pertaining to Shiba Inus will be transferred to Shibarium whenever it launches.
Metaverse. Shiba Inu is also anticipated to release SHIB: The Metaverse, its metaverse experience. In advance of its inauguration, thousands of the more than 100,000 virtual land plots that have already gone on sale have already been purchased. Leading Shiba Inu developer Shytoshi Kusama (a pseudonym) revealed that a major AAA gaming studio will collaborate with them to create the metaverse.
Shiba Collectible Card Game. William Volk, a seasoned gamer with years of experience at Activision and ROKiT Games, has been selected as the game's lead for the future Shiba Inu play-to-earn project. The game will resemble previous collectible card games like Magic: The Gathering and Pokémon. Additionally, it has been reported that the Australian game studio PlaySide is working on the project. The TREAT token will be given to players as compensation.
Shi. Shi stablecoin will also be made available by Shiba Inu for usage with the Shibarium layer-2 blockchain. Shiba Inu will leverage Shi, who has a $1 peg, to provide value and more use cases.
If you find these advantages promising you can buy SHIB online using the provided link.
Cons of Shiba Inu investment in 2022
Mystery. Shiba Inu operates independently. Investors only become aware of advances through infrequent writings on Medium, and the so-called lead developer Shytoshi Kusama utilizes a pseudonym. Due to non-disclosure agreements, Kusama asserts that he cannot discuss SHIB: The Metaverse. Shibarium and the collectible card game are both cloaked in secrecy.
Dubious tokenmics. Conclusions of questionable tokenomics might also result from a lack of explanation. For instance, the Shiba Inu woofpaper states a restricted quantity of 250 million BONE tokens, which are anticipated to be utilized for governance and gas costs on Shibarium. Users taking part in staking and rewarding activities on ShibaSwap, a decentralized exchange for Shiba Inu, are currently receiving BONE.
Competition. Shiba Inu solely faces Dogecoin as a rival in the meme-coin market. However, there is fierce competition in the metaverse, layer-2 blockchain, and collectible play-to-earn game spaces. Polygon, Decentraland, The Sandbox, Axie Infinity, STEPN, and others will compete with Shiba Inu. Although Shiba Inu still has a sizable fan base, it is unclear how it will do against these top cryptocurrencies, given its decentralized foundation and widespread developer anonymity.
Stablecoin dramas. How the Shi stablecoin will be supported is not well known. The little information suggests that TREAT will contribute to keeping the Shi $1 peg in place. This is not good news after the massive drop of TerraUSD in May. Other algorithmic stablecoins rushed fast to back up their $1 peg with actual US Dollar or other cryptocurrency reserves in the wake of Terra's fall.
Is Shiba Inu a good investment in 2022?
Shiba Inu is not going anywhere fast.
While other tokens in the cryptocurrency top 20 crashed out this year (think LUNA, TerraUSD), Shiba Inu has climbed up from 15th to 14th place by market cap size. The confidence among Ethereum whales is also promising that Shiba Inu has a bright future in 2022.
However, with no way of seeing how developments are going, Shiba Inu investing in 2022 is largely speculation.
Shiba Inu's success will depend on how much the anonymous core development team fulfills its promises and how well its utilities perform once they hit the market.
Basics of Real Estate Equity Investment
With the popularity of the commercial real estate industry, many new opportunities are opening up for investors. However, like any other industry, real estate also has its share of risks. In fact, the higher the risk, the more gain one can expect.
In addition, real estate investment has opened up many new ventures for the investors, such as Real Estate equity investment. What is this equity investment? What are its basics?
Here is a detailed guide to this equity investment process.
What Is Real Estate Equity Investment?
Real Estate equity investment is one of the most common types of investment in the field of real estate. Purchasing equity in the property implies that the investor becomes a shareholder in a particular property. eXp Realty identifies home search and allows individuals to find the right property that matches their needs and budget. This will allow you to rent your property and make the most out of your investment.  
The investor's stake in the said property is equivalent to the amount the investor has invested. They get the investment returns in the form of the rent that the property receives. Also, the investors may get a share in the appreciation value when the property is sold.
In addition, when you purchase equity in the said property, it allows you to have a say in managing the property. With an increase in the property's value, your equity stake in the property also increases.
Pros of Real Estate Equity Investment
Here are some main benefits of trying your hands at equity investment in the real estate industry.
● There Is No Cap on the Returns.
Equity investments in real estate offer excellent earning potential. You can witness returns between 18% and 25%. Due to the lack of any cap on these returns, an investor can make a considerable amount.
● Affordable Fees
Equity investments tend to be well within your budget when paying the fees. The reason is that instead of paying a monthly fee or any upfront fee, the investor only has to pay one-time annual fees. This fee is then calculated as a particular percentage of the invested amount. The rate falls between 1% and 2%.
● Preferred Return Amount
They are offered a preferred return to provide incentives to the equity investors. The investor has an assured return before the investment materialises.
● Tax Benefits
A significant advantage is the ability to avoid certain expenses related to owning a property. Some of these expenses are depreciation as well as any kind of repair costs. These equity investments are also beneficial in terms of enormous tax benefits.
The deals are typically structured as a flow-through entity in an equity investment process. A flow-thru entity is a legal process that distributes any income incurred directly to the owners, investors, and shareholders. This implies that only these individuals are taxed, saving any kind of double taxation.
● Returns from Sale
Equity investors receive profits in the form of regular dividends, but a significant part of the profits comes from the gains achieved on the sale. Combined, these two income parts result in a considerable return for the equity investor.
Final Words
Though equity investment has many advantages for investors, it has its share of pros and cons. Thus, it is advisable to talk to an expert who can guide you over the process, and tell you all about the essential aspects. This can help you make an informed investment decision, thus reducing your  risk.