Top Reasons to Avail the Turkey Honeymoon Packages
If you are browsing through websites, to finalise your honeymoon location, stop right here. Turkey is where you need to be. It is one of the best destinations for your honeymoon, and that too on a budget. You will be mesmerised by the breathtaking landscapes, ethereal skylines, quaint cafes at each turn, and exotic attractions. Do not forget about the ultimate Turkish bath experiences. Turkey has every reason to come on top of your honeymoon destination list. That is why the turkey honeymoon packages are selling like hotcakes today.
Make the Most of Your Turkey Honeymoon Packages
Soak Yourself at the Authentic Turkish Baths
This is one of the most demanded experiences that travellers, that too romantic ones choose. One of the baths, Suleymaniye Hamami is where you need to be. This is one of the most original experiences there. This bath is in Istanbul and offers a plethora of bath specialities for you and your beloved. You can choose from cold, lukewarm, and warm water baths here. Gaze at the architectural splendour while bathing there, and feel in love. This is the only place in Istanbul that allow couples to spend some magic moments together for 90 minutes or so.
Get to Antalya for Its Sands and Water
Get ready to fall in love with the beautiful Antalya, a gem of a place in Turkey. Moreover, it is the second-best place for lovers who are on romantic escapades. The resort city of Antalya, also has the best weather. You can take a stroll down the sandy beaches, which are brimming with the azure waters. The turkey honeymoon packages will include this awesome destination and make your trip complete. From Kaleici to the Ottoman houses, you should check each one out today. The city has a certain old-world charm of its own, that you cannot miss. Some of the places in Antalya that look forward to your visit are Duden Waterfalls, Hadrian's Café, and Antalya Aquarium. These are to name a few.
Engage in Hikes to Pierre Loti
If you are your better half are both adventure seekers, then a trek or hike is definitely on the cards. Hike up the hill Pierre Loti, and enjoy the charm of the Golden Horn. There is a beautiful café up there, where you can have a nice cup of coffee with your spouse. The interiors of the café are thoughtfully done with traditional furniture. Moreover, the black and white photographs are also a delight to be around. You will surely love the enigma.
A Visit to Buyukada Island
This is one place in Turkey where cars do not enter. You can get on a cycle along with your partner and travel on the paths that lead to bliss. It is one of the best romantic experiences together. If you are not too keen on cycling, you can even take a ride on a horse carriage meant for two. Some of the more adventurous sorts will love to explore the island on foot. The air is fresh and unadulterated and will give you a refreshing change from the hustle-bustle of the city.
Taste Some Wine at the Island of Bozcaada
You can also head straight towards the north-eastern corner, towards the Aegean Sea, and engage in a wine tasting tour on the Island of Bozcaada. There are various vineyards strewn across the place. You will also come across some delectable Mediterranean food serving restaurants. If you want to spend some quality time with your spouse, this is the place to be. This is what the best turkey honeymoon is all about.
Experience Nightlife at Bodrum
That's another place where you can spend the night. Bodrum is booming with nightclubs, pubs, and discos. You can head there for a night full of fun with your spouse and spend some magical moments. Moreover, you can set out on a romantic escapade to see Bodrum Castle and Myndos Gate. They are popular couple haunts there.
Conclusion
These are a few of the top places and also the reasons that make turkey honeymoon so attractive.You can also put up in a resort and witness the charm of the rising sun. The breathtaking landscape will surely make you fall deeply in love, again and again. So, book the package right now.
Ahmedabad to Mumbai Flight: What to Know before Booking Your Flights Online for the First-Time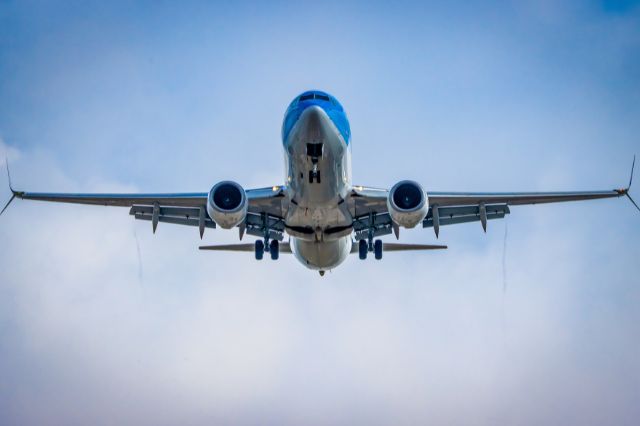 Booking a flight online for the first time may seem daunting. You may not know what to do to book flights at a lower rate. This may make you spend lump sum money, too, which is not the best thing to do. Apart from this, you may get easily confused amidst the numerous sites and tourism packages available.
So, if you are looking to book your next Ahemdabad to Mumbai flight, here's your guide to help you out.
1. Book Your Tickets Early
Did you know that booking tickets early can help crack flight tickets at cheaper costs? Yes, this is because the demand for those particular flight tickets on a specific date is not so high. That is why they are sold at cost-effective prices until the time that the flight fares rise due to high demand. Generally, flight prices start to soar high two weeks prior to their flying date. So, make sure you become an early bird and book your flight tickets much early. This is the best option for those who are sure about their travel plans.
2. Avoid Peak Seasons and Rush Hours
Certain times are peak seasons for travellers. During such times, flight fares are likely to be high. If you want to avoid paying for the flights at a higher price, avoid travelling during peak seasons. These may be festivals or important dates when travellers may be travelling more often. Take your time to understand when else you can plan your trip. Then, you can make your bookings accordingly.
3. Compare Diverse Options
Often we make the mistake of booking flight fares from a specific website without comparing the prices on other websites. But this may be one way we miss out on great deals on the same flight fares. To avoid making such mistakes, try to extend your research and see which airline provides the most cost-friendly flight tickets for your destination.
4. Loyalty Programs and Promotions
Did you know that you can always leverage promotions and loyalty programs to travel by air? These also indicate lower prices for your flight journey. These can also help you to leverage numerous travel benefits in need.
5. Student and Age Benefits
Did you know that you can easily make the most of your age and education to book your flight tickets? Many airlines provide a special concession for students of a specific age. You can scroll through the diverse airline portals to know the different ways you can avail of them. In most cases, carrying your student ID card will be necessary. So, do not miss that at any cost.
Winding Up!
There are many ways to crack good deals and book your flight tickets without any hindrance. If this is your first-time booking flight tickets from Cleartrip, do not worry. These tips are sure to come in handy for you. Follow them as mentioned and see how the magic unfolds. Now, you can travel without worrying too much about the costs.
Suggestions for First-Time Visitors to the Netherlands
The Netherlands, the land of canals, tulip fields, and many other historic marvels is now not far from your travel plans. The country, though small, is known for its state-of-the-art water management, beautiful array of bulb fields, and windmills and has given birth to famous artists and activists. If you are a fan of The Fault In Our Stars, your trip to Amsterdam just to visit the famous bench is worth it. KLM Flight Booking to the Netherlands is now so easy and consider your trip sorted if you are opting for it.
Planning a trip to The Netherlands? Your choice of holiday couldn't get any better but, do consider the following suggestions as you embark on your trip, especially if this is your first time.
1. Things to Know about the Locals
If the British are known for their politeness, it's the Dutch and their directness. The natives are used to the hovering tourists in the streets and they are very welcoming. But they are also vocal and have a no-mince business with words. They are in general very direct in what they wish to convey, which may rub off as being rude when they are not. The population in general is very organized with a keen eye for detail.
2. Regarding the languages in the Netherlands
Before you pack your bags, you ought to know about the language orientation in the Netherlands. You needn't worry if you are good at English. Nation 90% of the population do speak English. It is the major business language and is also very well practiced in the capital, Amsterdam. Nevertheless, knowledge of some basic phrases like bedankt (thank you) and tot ziens (goodbye) will make you the local's favorite.
3. Amsterdam's Coffee Shops
The coffeeshops in Amsterdam aren't the usual kind that you see in Europe. These are the certified places where you can do soft drugs like hash and weed. Special kinds of brownies or space cakes can be availed. But, make sure you follow the rules at all costs while acquiring these in the coffee shops. You have to be above the age of 18, card an id, or passport with you, have no alcohol and cigarette consumption in the cafe and remember the minimum number of serves in one cafe.
4. Booking in Advance is Essential
Amsterdam is not only known for its coffee shops and red lights. The Anne Frank House and Vincent Van Gogh Museum are world-renowned and welcome tourists every year. Make sure you book your tickets in advance when such crowded and famous destinations are in your itinerary. The Frank House tour only allows a limited number of visitors for a day. Make sure to make reservations online prior to your visit. The Amsterdam card can get you through some of the museums.
5. Explore Cities Near Amsterdam
While touting in The Netherlands, never stick to the zipcode of Amsterdam alone. There are alot of other destinations that are equally amusing and never lacking the Dutch charm. Rotterdam, The Hague, Utrecht, and Delft are a few to name. These cities are known for their towering stone buildings, castles, canals, windmills, and tulip fields which can be cherished very well if you are a laid-back traveller.
6. Never Take Pictures in the Red Light District of Amsterdam
The Red Light District is like any other part of the city center during the day but at sunset, the street lights cast their red hue. The streets come to life and the ladies by the window beckon on the travellers as they pass by. The public is advised not to take photographs of the street or the windows for their own good and as respect for those behind the displays. Make sure you are mindful of the same as you tread along this district.
7. Do not Miss Out on Trying Their Street Food
Dutch cuisine is a palatable joy that can be best enjoyed in the local market like De Pure Markt in Frankendael Park. The variety of loaves of bread and other condiments are all authentic. Herring, Dutch cheese, deep fried cod fish called kibbeling, bitterbal and  kroket, are some of the native dishes you ought to try.
8. Tulip Season Does not Last Very Long
Something as dreamy and beautiful as the tulips will be grown in the fields only for 6-8 weeks. Research and pray that your visiting time coincides with the tulip blooming season. If you happen to miss the flowers in the field, go to the Royal FloraHolland, the largest flower auction facility to take a look there.
9. About the Netherlands' Bike Lanes
The thing about bike lanes in the Netherlands is that you should always remember to never cross one! The country is known for its rivulets of bike and cycling routes running parallel in the streets. Home to innumerable bikes, the capital also has the threat of theft of bikes. As tourists, it's easy to rent bikes but make sure to lock them twice.
Work from Anywhere: A Step-by-Step Guide to Becoming a Digital Nomad
If you've ever dreamed of traveling the world while working from anywhere, then the digital nomad life might be for you. Digital nomads work remotely for themselves or companies with flexible hours and terms. In many cases, they give up traditional homes and ways of life to save money for travel and other experiences.
Below, read about the five most important steps to becoming a digital nomad. That way, you'll be prepared before you embark on your adventure.
Have a financial plan
Just like any significant life change, becoming a digital nomad requires planning.
First and foremost, if you don't already have a career that allows you to work from anywhere, you'll have to find one. Once you do, you'll still need to set up a budget to determine what you can afford for housing, food, travel, and other expenses.
Knowing what you can afford allows you to make the most of your time abroad.
Set up a mailing service
There's a lot to think about when you decide to become a digital nomad. For example, how will you get your mail? Many people set up a digital mailbox before leaving. These services create images of all your mail and provide you with a U.S. address.
Another thing to think about is banking. Some banks are better at international transactions than others. You don't want to face fees every time you withdraw, so look into options with a global scope.
Get used to living with less
Even if you get a long-term visa and plan to stay in one place for a year or more, you have to get used to living with fewer possessions.
The key word is nomad: nomads move around a lot. Moving around becomes much easier with less stuff.
With that in mind, try to invest in high-quality products. It makes more sense to have a few items you can frequently use rather than carrying around multiple things.
Plan travel and get your documents
Now that you've got an idea about the lifestyle and taken care of many practical tasks, it's time to choose where you want to go.
You must consider many factors, such as cost of living, travel restrictions, food, schools (if you have kids), safety and crime, and more.
Once you know where you're going, look into whether they offer a digital nomad or long-term resident visa and follow the application process.
Change accounts and get insurance
The last step before you depart is to get the right kinds of accounts and insurance for your destination.
What you need depends on where you're going, but you'll almost certainly want an international bank account, credit cards, and a local SIM card for your phone. You may also want to consider using cryptocurrency.
In addition, you'll need travel and health insurance. Both give you precious peace of mind while you live this lifestyle.
Before you set off on your nomadic adventure
Even if you only do it for a few years, living as a digital nomad can be the experience of a lifetime. Follow the steps above to get started on your adventure.