Unusual Ways Hackers May Try to Steal Your Data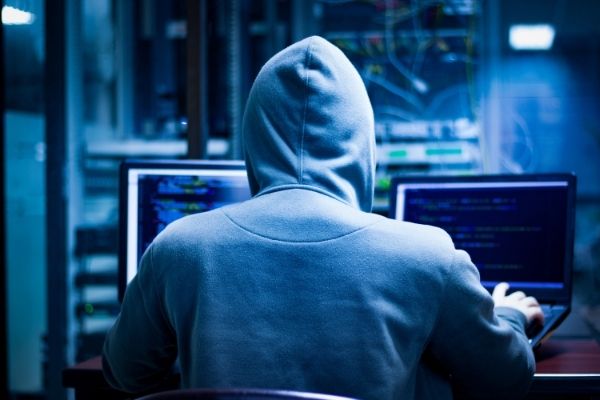 The Internet revolutionized the way we live as with its help we can communicate, entertain, shop, and even visit virtual museums. Last year's lockdown showed us that the majority of work operations can be handled online, not just a limited set of jobs, thus, encouraging more companies to digitize and shift their staff online even when the pandemic is over.
It opens opportunities for everyone, in its both good and bad meanings. With the increased flexibility for ordinary users, the Internet brings a huge risk, as with routine tasks moved online, scammers' activity also underwent a transformation. They learned new and more sophisticated ways of stealing personal information. 
Even technological giants with huge security departments suffer from regular hacking attacks, not even speaking of non-tech-savvy users who may fall an easy target for con artists by downloading a free episode of a new sitcom or log in to a fake Paypal account losing all the money that is in the account.   
That's why it's better to prepare yourself and learn the basics of safe internet conduct through enrolling in cybersecurity courses and other online resources. The principles of how data is transferred, what is done with your personal information you share on the website, and how to avoid downloading malware and counteract social engineers are just to name a few of the topics that need to be covered.
So here we go some unusual ways that hackers may use to expose our data and use it to their own advantage:
Malicious Mobile Apps
As we live on the go bringing our phones everywhere, it's a lucrative field for hackers.  By developing malicious mobile applications that get access to our contacts, settings, call history, and geodata they can spy on the users stealing personal information from their contact lists, and personal media. Downloading applications from official marketplaces like Play Market or AppStore we mistakenly believe that we are safe, however, some malicious software may mask as a game, picture editor, or virtual assistant.
How to avoid: Security protection is not only something for PCs, mobile phones should also have them installed. Give preference to the official applications offered by companies that can be checked on their websites. Do not download cracked versions of premium mobile apps. Before downloading any application make sure to check what permissions are required, as it seems strange that an offline game needs access to the history of your calls and gallery permission control. 
Hacking Smart Devices
Smart devices are getting more popular starting with usual smartphones to watches, security cameras, and whole smart home solutions that can run as one ecosystem at the same time posing a threat if they are connected to the Internet. Stories of robbing a casino by getting access to the smart aquarium thermostat or getting spied by your security camera are no longer scenery for a sci-fi movie to our everyday lives.  If villains can get access to any device in the network, all data that come and go through it are exposed. Despite the fact that IoT is still at the primary evolution stage, it brings a serious risk if you don't pay enough attention to security.
How to avoid: Protect the network where smart devices need to operate with a password both for wireless spot connection and the router, change the default router settings, regularly update firmware ( a basic hardware control solution), and have some monitoring systems like Fingbox to track the usage of your network and verifies the quality of your Wi-Fi.
"Innocent" File Extensions
As a rule, malware is hiding in the executable files like .exe or .zip and .rar archives, and no one expects harm coming from the innocent and well-known text files like .docx, .pdf, or .xls. Here's where hackers can hide worms, trojans, and ransomware to steal our data. It's done via macros – the series of specific commands and inputs to automate frequently used tasks. Usually, this method is used in the pretext of sending business contracts, partnership requests, or double-checking some important article. Opening such a file, the malware is executed on your device and infects it with viruses or encrypts data to demand money in exchange for getting them back.
How to avoid: Make sure to avoid opening attachments from people you do not know without prior scanning them with anti-malware. Also, disable the option to run macros from downloadable files by default. In Word or Adobe reader it's also possible to set up warnings every time before a macro would run in cases when you might need to allow this function.
Vhishing
When email phishing is something that is pretty common, voice phishing also known as vhishing is met less frequently. It's a social engineering tactic when a villain is impersonating a bank or other institution forging a phone number to get access to the financial details. Usually, a pretext is a fraud related to a transaction from your card or another security incident that requires providing the information on your end to confirm the identity, so that "the bank" can sort things out for you. When people see the familiar number and background sounds, it seems pretty realistic, thus vhishing scams are pretty successful.
How to avoid: Rest assured that no bank will ask you to provide the CVV code, full account or credit card number, and PIN, so whenever something seems off, or a person claiming to be a bank representative, do not hesitate to hang up and re-initiate the call on your end confirming that you use a phone number from the official website.    
Free Software to Make Money and Boost Social Media Activity
We all want to increase the engagement of our social media pages and earn easy money, but the truth is, there's always a price. And when it comes to "free" money-making software to earn new followers and likes as well, often it's a scam that either eats physical resources of a PC to mine cryptocurrency for scammers or stealing personal data. There was a case several years ago with the social media application that was stealing login details of 100 000 users to build a giant social botnet. The case with financial scheme applications is more similar to gambling, you install some application, see how the balance is growing, and want to get the money to your account, but suddenly, it's required to enter the CVV and give out the credit details ( and have them stolen), or pay a small fee for the transaction. And that is not even mentioning trojans and keyloggers that come along with such free software
How to avoid: Remember, that the free things may cost you a lot more than the paid ones, so think twice before installing any app that promises easy profit. Make sure to research it on google, as usually, after first victims there's a boom of reviews. Avoid sharing the social media and financial account details with any third-party apps that are not officially authorized by a corresponding authority whenever it's possible.
Man-in-the-Middle Attacks
This type of attack is connected with session hijacking. When you use an unprotected network like public Wi-Fi, villains can intrude into the process of data transfer or communication and silently alter it. Both parties believe that they are exchanging information with one another, but in fact, an attacker eavesdrops on the "conversation" or data transfer and can easily still some confidential information this way.  There are attacks like "evil twin wi-fi" when data is stolen by simulating the legitimate wireless access point leading to the attacker server or "sniffer attacks", where malicious applications analyze the sent traffic and steal information from unencrypted packets just like the "man-in-the-middle" ones do.
How to avoid: Try to avoid using public networks as much as possible giving a preference to mobile internet. If it's not possible, adopt a VPN or buy proxy when you need to access the internal working resources
What else Can You Do for Protection?
Apart from the specific tips, there are some general security rules that will help you to avoid the abovementioned threats and many others:
Adopt a Strong Password policy and regularly change existing passwords
Enable 2-factor authentication both for email and for all the accounts you use.
Invest in a reliable firewall and antivirus scanner to block unwanted traffic and quarantine accidentally downloaded malware.
Use only licensed software from official vendors or providers in case of using an open-sourced tools
Update your OS and Software whenever a new stable version is released
Wrap-up
As much as we may want to predict and prevent cybersecurity incidents, the mission seems impossible with new ways of hacking your account appear every day. But our security is in our hands, and we can adhere to these tips, and incorporate the best security practices into our everyday lives and encourage our colleagues, relatives, and friends to do the same.  The only way to protect your online privacy is to make security health checks a routine, follow the tips outlined in this article, and stay vigilant!
Why You Should Consider a Used or Refurbished Transformer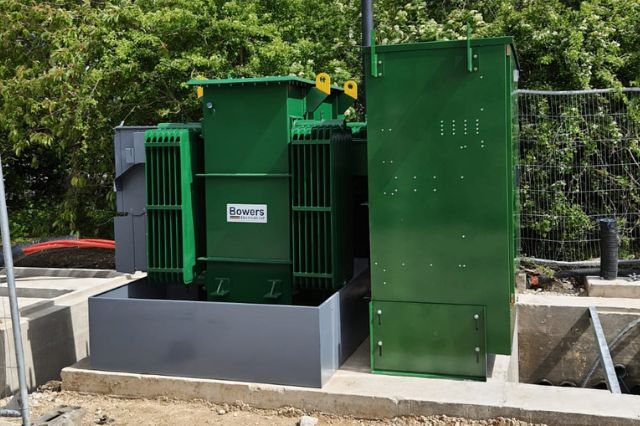 In case you didn't know, there is a shortage of transformers being caused by a shortage of raw materials. As a result, lead times for obtaining a new transformer are long.
It can take from 30 weeks to well over a year to acquire a new dry type transformer, so if you happen to need one, it's recommended to buy one as soon as possible.
However, even if you order one now, you'll still have to wait a while for it to arrive. In the meantime, you might want to consider buying a used or refurbished transformer. You can always resell it when your new transformer arrives.
If you've never looked into used and refurbished transformers, here's why you should make this consideration.
Used transformers can be obtained quickly
If speed is essential for you to get moving, then buying a used transformer will help you get what you need fast. You might not be able to find exactly what you want, but that's okay because at least you'll have something while you look for or order the transformer you really want.
Utility companies across the United States are running out of transformers, and even they are having to wait to get new ones. If you can't wait for your local utility company to get a transformer for you, you'll have to source it yourself.
If you happen to be under any kind of pressure to install a transformer, time is of the essence, and you'll be surprised at just how much a used transformer can help.
Used and refurbished transformers are cost-effective
Reports say that new transformers have risen in price by close to five times what they were prior to the shortage, and that's going to put a dent in your bank account. However, when you buy a used or refurbished transformer, you'll pay significantly less.
Refurbished transformers can be as good as new
Depending on what manufacturer you buy a refurbished transformer from, it could be as good as new. It all depends on the craftsmanship provided by the manufacturer. Some people don't refurbish units properly or thoroughly, and others use cheap materials, like thin insulation that wears out too quickly. You want to avoid this situation at all costs because that will only make your transformer fail.
To get a dependable refurbished transformer, research the company you're considering buying from to make sure they use the right materials and processes to restore their units to fully functioning, long-lasting transformers.
The downside to buying used transformers
Although a reputable manufacturer can refurbish a transformer and make it work like new, the same can't be said for a used transformer. When you buy used, it's a gamble and you never know what you'll get until you have it installed and start using it for a while.
That doesn't mean all used transformers are bad, but you have to consider why someone would sell a transformer in the first place, especially during a shortage. It's possible and even likely that most people selling at this time have simply bought a replacement that is an upgrade, but that still means you'll be getting an older unit.
Even when someone is selling it for honest reasons, you can't guarantee it will work perfectly for any length of time. And if you don't open it up to see how it's insulated, you could end up with an exploded transformer when you least expect.
The downside to buying refurbished transformers
Unlike used transformers, refurbished units aren't as much of a gamble, but there is a downside. If you have to spend several thousands of dollars on a refurbished transformer, that's several thousand dollars less that you have to spend on a new transformer when one becomes available.
If you happen to have the extra cash available, get a refurbished unit to use until your new transformer arrives. Then you can sell the refurbished one and recover some of your costs. However, if you don't have that extra cash flow, then you might be stuck using a refurbished one long-term.
That may or may not turn out well for you, so this is why it's crucial to always buy from a reputable manufacturer who goes the extra mile to ensure their refurbished units are properly restored.
Don't put off buying a transformer
If you need a transformer now, don't put it off by holding out for a new one. If you wait for supply levels to return to normal, you might be waiting a while because experts say the shortage won't end anytime soon. Get a used or refurbished transformer now, and then sell it after you get the new one you really want.
A Comprehensive Guide to Bubble Chart Design Principles and Best Practices
An excellent mode of visualizing data in the digital world, the bubble chart can bring depth to your data-driven stories. Throughout time, experts have developed various design principles and best practices to augment their data storytelling using these multifaceted charts.
In this article, we explore the bubble chart design principles, their relevance, key components, effective strategies for designing, and best practices for enhancing their display.
Understanding Bubble Chart Design Principles
Bubble charts, an intriguing variant of the scatter plots, use circles to showcase data in a two-dimensional plot. They incorporate a third data dimension through bubble size, which provides an excellent way to present three variables on a single plot.
A bubble chart is thus a multi-variable graph that might contribute valuable insights into often complex datasets.
The bubble chart's design principles are based on the fundamentals of visual perception, data visualization, and design aesthetics. Each circle's size signifies a specific metric, and the spatial positioning of the bubbles gives the other two metrics. Innovation in presentation and accuracy in representation is vital to bubble chart design.
The choice of scale is crucial in bubble charts. To create an accurate and effective chart, it's important to always bear in mind that our eyes perceive areas and not diameters. Hence the design should cater to this perception.
Irrespective of whether you use bubble charts for academic research or data-driven storytelling, understanding its design principles will significantly improve your presentation and interpretation of data.
Key Components of a Bubble Chart
Understanding the key components of a bubble chart not only simplifies its interpretation but also aids in creating effective and accurate charts. Each bubble in the chart is defined by three data points: the X-coordinate, the Y-coordinate, and the size.
With the position along the horizontal and vertical axes, we describe the first two dimensions of the data. These positions often represent specific values for two distinct variables. They commonly show correlations or relationships between these two data points.
Bubble size contributes to the third data dimension. The size of each bubble is determined by the value of the third variable. This adds depth to the data, recommending the magnitude of a specific metric under study.
Color and bubble size, another two components, often function as visual cues, guiding viewers to find meaning in the presented information. Designing an effective bubble chart requires careful planning and execution.
Best Practices for Enhancing Bubble Chart Display
While designing a bubble chart is one thing, continually improving and enhancing its display is another essential aspect. The chart should be straightforward and intuitive to read, decipher, and understand.
To enhance the bubble chart display, consider adjusting the size and color of bubbles for contrast and clarity. Maintain a meaningful pattern or sequence with the display of bubbles for an easier and quicker grasp of information.
Regularly update bubble charts based on new data to maintain relevancy. Ensure simple and uncluttered design to enhance the focus on information and data trends rather than design elements.
Most importantly, always keep your audience in mind. A complicated bubble chart might be great for a data scientist, but it might not be suitable for your clients or the public.
Overall, bubble charts serve as powerful tools for data visualization, provided one understands and follows their design principles and best practices. They display complex and voluminous data while offering easy interpretation and comprehension of the visualized information.
Is There an App to Make Someone Smile?
Photos in which people are smiling always evoke a lot of positive emotions. A serious face is not always appropriate, for example, during holidays, you always want to take positive pictures. But there are people whose smiles may appear too constrained or unnatural, and some may even be shy to smile.
If such a person is in a photo, and you want to improve it a bit, you can do it with the help of special applications. We have chosen three of the best ones to tell you how you can do this. By the way, they work on both the Android and iOS operating systems.
Retouchme
A very convenient and user-friendly application that can make even the grumpiest person smile. At the same time, everything will look very natural because a professional retoucher will work on the photo, not artificial intelligence. Using the app is very easy:
Download and open it.
Upload the photo you want to edit.
Select the "Face" section.
Choose the smile adding function.
You'll have to wait for a while as real people will do the work manually. But the result is worth it – it will look natural, and no one will guess that the photo has been edited. You can see how to edit a smile and learn the functionality of the program at this link: Retouchme.com/service/smile-editor. Now, let's move on!
YouCam Makeup
This application works on a different principle – based on artificial intelligence. It identifies the boundaries and parts of the face, highlights the lips, and then processes them as needed. You can add a smile to a person's face with a single click, and the result will be highly expressive. Another option is to use a special slider that allows you to adjust the intensity of the smile.
The app is also convenient because it offers many additional features for photo editing. For example, along with the smile, you can retouch the cheeks to give them a rosy hue, and add a mischievous twinkle to the eyes.
Overall, this app produces a natural result, which is why it's among the top three that you can easily use for your purposes.
Facelab
Try this app to get the most natural smile that artificial intelligence can create. Here, control is done through a slider, so you can adjust the smile's intensity yourself. This control is very convenient because you're not limited to what the app provides; you can fine-tune the result as you like.
This app is also useful because you can simultaneously edit the fullness of the lips, the color of the teeth, and many other details to make the photo look natural and better than the original.
Which one to choose: an app with professional retouchers or AI?
The choice here depends on what's more important to you. You should choose apps with professional retouchers if you:
Want the editing to be completely seamless.
Expect a maximally natural result.
Want a smile that suits you perfectly and looks organic.
Artificial intelligence has its advantages. You should choose it if speed is important to you (AI processes much faster, and you won't have to wait) or if you want to have more control over how the smile looks in the photo.
In general, any of these apps will make your life easier if you're smiling with downturned corners, look sad, or if someone else in the photo doesn't fit in due to a lack of a smile. You can use them regularly, as they won't degrade the photo quality, and then share your work with others on social media.