Unusual Ways Hackers May Try to Steal Your Data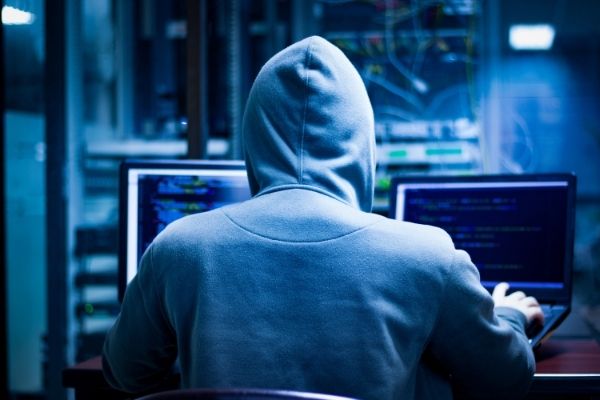 The Internet revolutionized the way we live as with its help we can communicate, entertain, shop, and even visit virtual museums. Last year's lockdown showed us that the majority of work operations can be handled online, not just a limited set of jobs, thus, encouraging more companies to digitize and shift their staff online even when the pandemic is over.
It opens opportunities for everyone, in its both good and bad meanings. With the increased flexibility for ordinary users, the Internet brings a huge risk, as with routine tasks moved online, scammers' activity also underwent a transformation. They learned new and more sophisticated ways of stealing personal information. 
Even technological giants with huge security departments suffer from regular hacking attacks, not even speaking of non-tech-savvy users who may fall an easy target for con artists by downloading a free episode of a new sitcom or log in to a fake Paypal account losing all the money that is in the account.   
That's why it's better to prepare yourself and learn the basics of safe internet conduct through enrolling in cybersecurity courses and other online resources. The principles of how data is transferred, what is done with your personal information you share on the website, and how to avoid downloading malware and counteract social engineers are just to name a few of the topics that need to be covered.
So here we go some unusual ways that hackers may use to expose our data and use it to their own advantage:
Malicious Mobile Apps
As we live on the go bringing our phones everywhere, it's a lucrative field for hackers.  By developing malicious mobile applications that get access to our contacts, settings, call history, and geodata they can spy on the users stealing personal information from their contact lists, and personal media. Downloading applications from official marketplaces like Play Market or AppStore we mistakenly believe that we are safe, however, some malicious software may mask as a game, picture editor, or virtual assistant.
How to avoid: Security protection is not only something for PCs, mobile phones should also have them installed. Give preference to the official applications offered by companies that can be checked on their websites. Do not download cracked versions of premium mobile apps. Before downloading any application make sure to check what permissions are required, as it seems strange that an offline game needs access to the history of your calls and gallery permission control. 
Hacking Smart Devices
Smart devices are getting more popular starting with usual smartphones to watches, security cameras, and whole smart home solutions that can run as one ecosystem at the same time posing a threat if they are connected to the Internet. Stories of robbing a casino by getting access to the smart aquarium thermostat or getting spied by your security camera are no longer scenery for a sci-fi movie to our everyday lives.  If villains can get access to any device in the network, all data that come and go through it are exposed. Despite the fact that IoT is still at the primary evolution stage, it brings a serious risk if you don't pay enough attention to security.
How to avoid: Protect the network where smart devices need to operate with a password both for wireless spot connection and the router, change the default router settings, regularly update firmware ( a basic hardware control solution), and have some monitoring systems like Fingbox to track the usage of your network and verifies the quality of your Wi-Fi.
"Innocent" File Extensions
As a rule, malware is hiding in the executable files like .exe or .zip and .rar archives, and no one expects harm coming from the innocent and well-known text files like .docx, .pdf, or .xls. Here's where hackers can hide worms, trojans, and ransomware to steal our data. It's done via macros – the series of specific commands and inputs to automate frequently used tasks. Usually, this method is used in the pretext of sending business contracts, partnership requests, or double-checking some important article. Opening such a file, the malware is executed on your device and infects it with viruses or encrypts data to demand money in exchange for getting them back.
How to avoid: Make sure to avoid opening attachments from people you do not know without prior scanning them with anti-malware. Also, disable the option to run macros from downloadable files by default. In Word or Adobe reader it's also possible to set up warnings every time before a macro would run in cases when you might need to allow this function.
Vhishing
When email phishing is something that is pretty common, voice phishing also known as vhishing is met less frequently. It's a social engineering tactic when a villain is impersonating a bank or other institution forging a phone number to get access to the financial details. Usually, a pretext is a fraud related to a transaction from your card or another security incident that requires providing the information on your end to confirm the identity, so that "the bank" can sort things out for you. When people see the familiar number and background sounds, it seems pretty realistic, thus vhishing scams are pretty successful.
How to avoid: Rest assured that no bank will ask you to provide the CVV code, full account or credit card number, and PIN, so whenever something seems off, or a person claiming to be a bank representative, do not hesitate to hang up and re-initiate the call on your end confirming that you use a phone number from the official website.    
Free Software to Make Money and Boost Social Media Activity
We all want to increase the engagement of our social media pages and earn easy money, but the truth is, there's always a price. And when it comes to "free" money-making software to earn new followers and likes as well, often it's a scam that either eats physical resources of a PC to mine cryptocurrency for scammers or stealing personal data. There was a case several years ago with the social media application that was stealing login details of 100 000 users to build a giant social botnet. The case with financial scheme applications is more similar to gambling, you install some application, see how the balance is growing, and want to get the money to your account, but suddenly, it's required to enter the CVV and give out the credit details ( and have them stolen), or pay a small fee for the transaction. And that is not even mentioning trojans and keyloggers that come along with such free software
How to avoid: Remember, that the free things may cost you a lot more than the paid ones, so think twice before installing any app that promises easy profit. Make sure to research it on google, as usually, after first victims there's a boom of reviews. Avoid sharing the social media and financial account details with any third-party apps that are not officially authorized by a corresponding authority whenever it's possible.
Man-in-the-Middle Attacks
This type of attack is connected with session hijacking. When you use an unprotected network like public Wi-Fi, villains can intrude into the process of data transfer or communication and silently alter it. Both parties believe that they are exchanging information with one another, but in fact, an attacker eavesdrops on the "conversation" or data transfer and can easily still some confidential information this way.  There are attacks like "evil twin wi-fi" when data is stolen by simulating the legitimate wireless access point leading to the attacker server or "sniffer attacks", where malicious applications analyze the sent traffic and steal information from unencrypted packets just like the "man-in-the-middle" ones do.
How to avoid: Try to avoid using public networks as much as possible giving a preference to mobile internet. If it's not possible, adopt a VPN or buy proxy when you need to access the internal working resources
What else Can You Do for Protection?
Apart from the specific tips, there are some general security rules that will help you to avoid the abovementioned threats and many others:
Adopt a Strong Password policy and regularly change existing passwords
Enable 2-factor authentication both for email and for all the accounts you use.
Invest in a reliable firewall and antivirus scanner to block unwanted traffic and quarantine accidentally downloaded malware.
Use only licensed software from official vendors or providers in case of using an open-sourced tools
Update your OS and Software whenever a new stable version is released
Wrap-up
As much as we may want to predict and prevent cybersecurity incidents, the mission seems impossible with new ways of hacking your account appear every day. But our security is in our hands, and we can adhere to these tips, and incorporate the best security practices into our everyday lives and encourage our colleagues, relatives, and friends to do the same.  The only way to protect your online privacy is to make security health checks a routine, follow the tips outlined in this article, and stay vigilant!
4 Causes of Tire Blowouts
Driving is seen as a mundane task that most of us don't think twice about. Millions of people across the world get into their cars every day and don't even consider the thought of something going wrong.
But vehicles are complex! Because there are so many moving parts within a car, things can easily break, go faulty, or wear away.
4 Causes of Tire Blowouts
One of the most common issues that drivers face when on the roads is a tire blowout. This refers to when a tire bursts, causing rapid loss of inflation.
The question is, what causes tire blowouts? Below, we have listed four of the main reasons why this common car issue occurs.
1. Punctures
Small punctures are the most obvious cause of tire blowouts. Screws, nails, and pins lying on the roads can get stuck in your tire when you drive over them. If they're large enough, they can cause a rapid loss of air from the tire, causing a blowout.
As your tire deflates, you will start to notice that your car feels harder to drive. The longer you drive with the puncture, the worse it becomes until, eventually, your tire is completely flat. Before it reaches this stage, you should find a mechanic who can quickly fix the puncture.
2. Low tire pressure
Over and under-inflated tires can put your road safety at risk but the latter is more likely to lead to a blowout. Poorly inflated tires quickly wear away as they are in closer contact with the road's surface. This causes the sides of your tires to get much thinner, eventually leading to a blowout.
You should check your tire pressure regularly and use a tire inflator to pump them up if needed. You can find the correct tire pressure for your vehicle in the manufacturer 'shandbook.
3. Poor driving technique
Poor driving technique can increase wear and tear on your vehicle, including its tires. It can also add to your expenses by increasing your auto repairs and maintenance costs.
For example, hitting the curb while you're driving or failing to notice large potholes and driving over them can weak your tires. The weaker and more deflated your tires, the higher the chance of a blowout.
4. Excess load
Driving with a car full of heavy items in the trunk is going to increase the risk of a tire blowout. A heavy vehicle places more pressure on the tires, causing them to quickly wear away, especially around the sides of the tires.
Before you know it, your tires will have begun to deflate and you could end up dealing with a blowout. This solution to this issue is simple – empty your car as much as possible to lighten the load that is placed on your tires. Plus, a lighter vehicle has a higher fuel economy, meaning it uses less fuel per mile and you can save some money.
Programmer Analyst Vs. Web Developer: What Is the Difference?
In the computer industry and new communication technologies, several professions are similar, have similar missions, and differ in other aspects.
Programmer analyst, web developer, or even computer engineer and software developer, here are a few jobs that can evoke some confusion, right?
This is even more obvious in the case of the programmer analyst and the web developer. The two professions are similar on many points, and some may identify the titles of the same profession, while the reality is quite different.
We will draw a profile for each profession to help you understand each job and define your study/career plan. This will allow you to compare occupations and determine which path will be best for you.
The Programmer Analyst: a computer scientist with a broad profile
For the right observer, the job title suggests two essential responsibilities: programming and analysis.
The programmer analyst is a computer scientist in charge of an entire system whose operations they must supervise, control the structures and program the information by coding it in specific programming languages.
The analysis aspect of this type of computer scientist also includes designing and evaluating computer systems according to the needs of the company or the clientele. All this is being done while integrating the relevant software for the operation of these systems.
Programming consists of valuable coding information for creating or operating a software program according to a specific language. This helpful information is only received while studying and practicing different coding tasks. Any person learning to program agrees that help with computer science homework is often relevant and required, and, what's more important, accessible and efficient. For example, a novice can appeal to an online expert if self-learning. If attending college or university, it is also possible to ask for advice from a co-learner.
This programming language is the instrument through which the programmer-analyst "communicates" with the ecosystem for which they are responsible, allowing them to feed it with information relevant to the conduct of all operations.
In this same programming perspective, web development is part of the programmer analyst's daily routine. They can direct the web development according to the project/client's requirements while giving general instructions on their project vision.
These components round out the broader profile of this occupation, which requires extensive programmer analyst training to acquire all the skills necessary for success in this type of position.
In this broadened perspective of the programmer analyst's duties, some of their missions may be similar to software engineering.
The programmer can also specialize in software development if prepared for this task.
By assimilating the programming logic from the beginning of his training, the future programmer analyst is directing his design toward producing programs and software with various uses.
This becomes clearer when one examines the programmer analyst courses, demonstrating the development and engineering potential in the programmer analyst's DNA.
The Web Developer: the focused computer scientist
This profession refers quite clearly to its primary mission: web-oriented development.
Thanks to the mastery of programming languages, the developer specialize in web development almost exclusively.
He builds websites according to the team leader's instructions or according to the criteria/needs of the client. He performs all the tasks related to the writing of the codes, the design of the model, and, incidentally, the graphic design of the elements present on the site if it is part of his mandate.
In the execution of his missions, the developer works in a team. They direct the realization of the website according to the technical criteria. Such criteria are dictated by the project's needs while reconciling them with their skills.
Creativity is a significant factor, even if web development is very technical. Creating an outstanding website depends on the developer's ingenuity and ability to flex the manager's/supervisor's instructions and accommodate the innovative ideas they conceive.
The developer's work continues beyond the simple stage of creating a website. It is continuous work because it involves feeding, expanding, and modifying it over time.
Also, the developer designs emergency measures (contingency plans) in case of a website failure. In short, the developer is in charge of both the design of websites and the strategic monitoring to ensure the sustainability of the projects he carries out.
Macro vs. Micro, a revealing conclusion
The two professions differ in the scope of their missions and specializations, which puts them on a very obvious macro/micro duality.
While the programmer analyst deals with diversified software programming and web development missions, as well as the design and auditing of computer systems, the developer, on the other hand, restricts himself to missions exclusive to the design and execution of web-oriented tasks.
In the end, one profession tends toward the general (programmer), while the other focuses on a particular aspect (developer).
If you still need to decide which profession will be your next career priority, there's always time to compare training and career paths.
How Has Metaverse Eased the Lives of Traders?
There are always fresh experiences and opportunities available to internet and computer users because of the ongoing development of technology. We are currently in the midst of a digital metamorphosis, with rapid development advancement, from the era of static, read-only sites that give users information to the era of Web 2.0 which allows users to read and create. The Metaverse is tipped to become the next big thing.
The World of Metaverse: A Brief Overview
The concept of the "Metaverse" has existed for a while, but it has gained significant traction in the past year as major internet companies like Facebook and Microsoft have announced their own Metaverse initiatives. As more people become aware of the exciting potential of this new idea of a digitized, virtual world, its profile in the general public grows rapidly. Many experts in the information technology and software fields are currently contributing their innovative thoughts to the development of the Metaverse, an idea originally proposed by Neil Stevenson in 1992.
Without or with VR (virtual reality), the Metaverse establishes a simulated world in which users can interact and communicate with one another, trade digital knick-knacks and assets, and start exploring such a digital space in 3D mode with virtual reality gadgets like Oculus, even though many users still have standard 2D interfaces. Users also have the option of identifying themselves using an avatar they have created.
Many blockchain-based technologies, such as NFTs (Non-Fungible Token), Virtual currency, blockchain-based, etc., are included in metaverses to make them function similarly to the real world.
The following are a few of the advantages that Metaverse can provide for businesses in a variety of sectors, such as the gaming industry, the entertainment industry, the e-commerce industry, the educational sector, and so on.
Hybrid Working Experience
Employees often find it challenging to actively communicate and connect with one another due to the lack of tangible, face-to-face encounters that come with remote work. When working in a Metaverse, not only can employees communicate with one another, but they can also read each other's thoughts and body language, all while maintaining a personal connection.
Online Trading
Win real money while having fun with NFT With the help of Blockchain technology, games like Axie Infinity are creating a new method of exchanging value throughout the metaverse through the usage of NFTs. The Metaverse will likely also serve as a venue for other types of business transactions, such as lending, borrowing, and property hunting. Whereas, trading sites like Bitcoin 360 ai are no lesser than another blessing of advanced trading like a metaverse.
Experience
Many businesses have begun using augmented and virtual reality (AR/VR) technology to provide a better experience for their customers. Some examples include museums and galleries that host online art shows and allow viewers to experience the display using a VR headset and furniture retailers that use AR to allow customers to see how their products will look in their homes before they buy.
The Metaverse provides a way to amplify and realistically simulate such experiences. The metaverse has the potential to radically alter the future of corporate and consumer relationships with goods and services.
To Sum-Up
To function, the Metaverse needs a foundation built on cutting-edge capabilities including Cloud Computing, IoT, AI/ML, blockchain, and other standards introduced in Web 3.0. Cryptocurrency trading as well as other blockchain-based commodities like NFTs have helped popularize Blockchain technology, however, this is only one use case among many.
CEOs might want to pay close attention to the Metaverse because it's a novel idea with a lot of potential. Therefore, it is essential to learn about the Metaverse and take actionable steps to meet your business's demands in this new environment.