6 Essential Things You Should Learn in Liposuction Training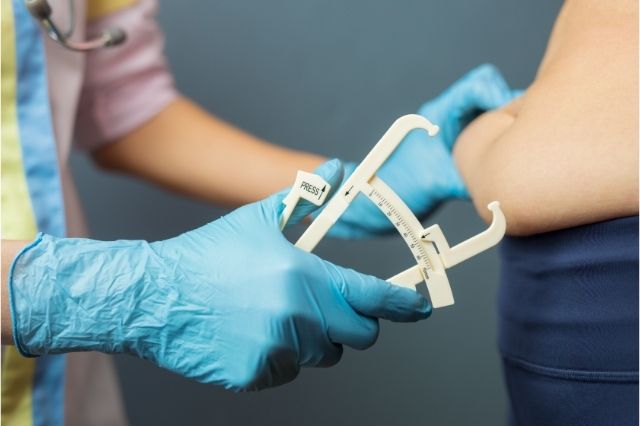 Liposuction is a standard procedure in cosmetic surgery, with over 200,000 procedures being done in the United States alone. With so many available surgeons across the country, you might wonder if there are any benefits of undergoing liposuction training.
Several important lessons can be learned from this training to help you land a job as a liposuction surgeon.
Here are six things you can learn during liposuction training.
Learn How to Read and Understand a Patient's Skin and Fat Measurements
According to reports, around 11 percent of men chose liposuction surgery in 2009 in the US.
The first step in liposuction is determining the correct amount of pressure, vibration, and suction for each patient.
It takes careful observation and practice with patients with different body types and muscle structures. An excellent way to assess a patient's skin and fat measurements is to practice on cadavers.
It is much easier to learn the right amount of pressure, vibration, and suction using cadaver tissue than using actual patients who might not be as cooperative.
Gain an Understanding of Different Liposuction Techniques and How They are Applied
Every doctor has their method of doing things, and the training is no different. A doctor who completes this training can perform the most common liposuction procedures used in doctor's offices.
Your liposuction training will include cannula, power-assisted, ultrasound-assisted, ultrasonic, and laser-assisted liposuction. Knowing the differences between these procedures will help you communicate with your future patients about what type of liposuction procedure they can expect from you.
Learn Important Information about Anesthesia Including How It is Used during a Liposuction Procedure
Liposuction training includes information about what type of anesthesia to use, how each type works, and the best for your practice. For example, during cadaver training, you may use lidocaine to numb the body area before making incisions.
You will also learn about several types of anesthesia used during liposuction procedures, such as general anesthesia, conscious sedation, and local anesthesia.
Gain an Understanding of How to Properly Create Incisions in the Patient's Body through Which the Fat is Removed
You will learn about different types of liposuction incision shapes and where they should be placed on a patient's body, what direction the cuts should be made, and why it is essential to follow specific guidelines when making the incisions. Incision shapes will be part of your training.
Learn How to Remove Fat with Different Cannula Sizes and Styles
You will learn the techniques for ensuring no cellulite remains after the procedure and how to best use suction during liposuction. Your training will include practicing on cadavers and discarding those you have completed your practice session with.
Removing fat is the final step in a liposuction procedure, and it takes patience and attention to detail to do correctly. With time, you will become skilled at removing all fat from each patient's body area.
Become Skilled in Suturing the Patient's Skin Together and Closing the Incision Once You Have Completed a Liposuction Procedure
After fat removal, surgical stitches and skin staples will close the patient's skin. Your liposuction training will close the incision using stitches or staples and provide a smooth look. You will learn which type of sutures work best depending on the location of your liposuction incision and the results you want to achieve.
Remember that liposuction is an elective procedure with a steep learning curve. The more time you spend practicing cadavers during your training, the better prepared you will be to perform a safe and effective liposuction procedure on your future patients.
Final Thoughts
Liposuction is a cosmetic procedure designed to remove fat from areas such as the abdomen, hips, thighs, buttocks, chin, knees, arms, and back. Liposuction training will teach you the basics of these procedures, including making incisions, the best way to remove fat, what type of anesthesia to use, and which stitches or staples work best.
The Benefits of Using Soapstones Natural Skincare Products
In a world where beauty products promise instant results and a flawless complexion, it's easy to get lost in a sea of synthetic ingredients and chemical-laden potions. However, the true secret to achieving radiant and healthy skin lies in nature itself. With its simplicity and reliance on the goodness of botanicals and earth's elements, natural skincare has been a beauty secret handed down through generations. In this blog, we will explore the power of natural skincare, its benefits for the skin and the environment, and how embracing nature's beauty secret can transform your skincare routine into a wholesome and nurturing experience.
Unleashing Nature's Potent Ingredients
The beauty of The LA Facialist Skincare lies in its reliance on nature's bounty of potent ingredients. Plants, herbs, fruits, and minerals hold a wealth of vitamins, antioxidants, and essential oils that nourish, protect, and rejuvenate the skin. Unlike synthetic products that may contain harmful chemicals, natural skincare harnesses the power of these ingredients to deliver gentle and effective results.
One of the key advantages of natural skincare is the absence of artificial fragrances and preservatives. The delicate scents of essential oils and the natural preservation properties of certain plant extracts make these products not only safe for your skin but also a delight for the senses.
The Benefits of Gentle Formulations
Many people with sensitive skin find solace in natural skincare. The gentle formulations, free from harsh chemicals and irritants, are less likely to cause allergies or adverse reactions. Natural products focus on nurturing and supporting the skin's natural functions rather than disrupting them with aggressive ingredients.
Natural skincare also tends to have a lower chance of clogging pores, making it suitable for acne-prone skin. The lightweight textures and botanical oils found in natural products can actually help balance the skin's oil production and soothe inflammation, leading to clearer and healthier-looking skin.
Eco-Friendly and Sustainable Practices
Embracing natural skincare is not only beneficial for your skin but also for the environment. Many natural skincare brands prioritize sustainability, using ethically sourced ingredients and eco-friendly packaging. By choosing products that support these practices, you become an active participant in promoting a cleaner and greener planet.
Natural skincare also supports cruelty-free practices. Most natural brands abstain from animal testing, ensuring that no harm is caused to innocent creatures in the pursuit of beauty. This compassionate approach aligns with the growing global movement towards ethical and responsible beauty practices.
A Holistic Approach to Self-Care
Beyond the physical benefits, natural skincare offers a holistic approach to self-care. Applying natural products becomes a ritual of self-love and nourishment, connecting you with the essence of nature. The aromatherapy benefits of essential oils, the calming effect of botanical scents, and the gentle touch of natural ingredients elevate your skincare routine into a soul-soothing experience.
By adopting natural skincare, you open the door to mindful living and a deeper appreciation for nature's gifts. It's a gentle reminder to slow down, indulge in self-care, and immerse yourself in the beauty surrounding us.
Crafting Your Natural Skincare Routine
Crafting a natural skincare routine involves understanding your skin's unique needs and selecting products that align with your goals. Here are some essential steps to get you started:
a. Cleansing: Choose a gentle natural cleanser that effectively removes impurities without stripping your skin's natural oils.
b. Toning: Follow up with a natural toner to balance your skin's pH and prepare it for the next steps.
c. Serum: Apply a nourishing natural serum packed with antioxidants and vitamins to target specific skin concerns.
d. Moisturizing: Seal in the goodness of a natural moisturizer that hydrates and protects your skin.
e. Sun Protection: Don't forget to shield your skin from the sun's harmful rays with a natural sunscreen containing zinc oxide or titanium dioxide.
f. Weekly Treatments: Treat yourself to natural face masks or exfoliants once a week to revitalize your skin.
DIY Natural Skincare
Another beauty of natural skincare is the option to create your own DIY products. You can tailor formulations to suit your skin's needs using simple, natural ingredients found in your kitchen. From honey masks to oatmeal scrubs, the possibilities are endless.
DIY natural skincare gives you complete control over what you apply to your skin and allows you to experiment with various combinations and scents that cater to your preferences.
In conclusion, nature's beauty secret lies in the simplicity and potency of natural skincare. By embracing the power of botanicals, essential oils, and earth's elements, you nurture your skin and contribute to a more sustainable and compassionate world.
Take a step back from the overwhelming world of synthetic beauty products and embark on a journey back to nature. Unleash the power of natural skincare, where radiant skin and a mindful soul await. Embrace nature's beauty secret and let it transform your skincare routine into a deeply nourishing and enchanting experience where you and nature become one.
How Do Effective Products for Hair Growth Work?
Hair growth is a common concern for many individuals seeking to enhance the health and thickness of their hair.
While there are numerous products on the market that promote to claim hair growth, it's essential to understand how these products work. For example, hair growth shampoo and supplements for hair growth are products that have ingredients that contribute to their effectiveness. By choosing the right products and understanding their mechanisms, you can make informed decisions for your hair care routine.
What are key products for promoting hair growth?
One of the key products for promoting hair growth is hair growth shampoo. These shampoos are specifically formulated with natural ingredients that have been clinically proven to stimulate hair growth and improve overall hair health. For example, ingredients like Ecklonia Cava and Panax Ginseng are often included in these shampoos due to their hair-nourishing properties. These ingredients work together to provide essential vitamins and minerals directly to the hair and scalp, nourishing the hair follicles and stimulating growth.
Regular use of a hair growth shampoo can have several beneficial effects on the hair. Firstly, it strengthens the hair follicles, reducing the risk of breakage and hair loss. This is crucial because healthy, strong hair follicles are better able to support hair growth. Secondly, shampoo nourishes the hair and scalp, providing the necessary nutrients to support the growth of healthy hair strands. As a result, the overall quality and appearance of the hair improve over time.
In addition to hair growth shampoos, supplements can also play a vital role in promoting hair growth. Hair growth supplements are designed to provide the body with essential nutrients that support hair health from within. These supplements typically contain a blend of vitamins, minerals, and plant-based extracts that have been scientifically shown to promote hair growth and prevent hair loss.
What are key ingredients for promoting hair growth?
One key ingredient often found in effective hair growth supplements is biotin, which is a B vitamin. Biotin plays a crucial role in the production of keratin, a protein that makes up the structure of the hair. By ensuring an adequate supply of biotin, hair growth supplements support the body's ability to produce healthy hair strands.
When considering hair growth products, it's important to choose those that are formulated with high-quality ingredients and free from harmful chemicals. Look for products from reputable brands that prioritize the safety and efficacy of their formulations. By selecting products that are free from harsh chemicals, sulphates, and parabens, you can ensure that your hair and scalp are not exposed to potential irritants that may hinder hair growth.
How to achieve optimal results?
To achieve optimal results, it's essential to incorporate hair growth shampoo and supplements into your daily hair care routine. Consistency is key when using these products, as it takes time for the hair follicles to respond to the nourishment and stimulation provided. Over time, with regular use, you can expect to see improvements in the thickness, strength, and overall quality of your hair.
Here are some key steps to help you maximize the effectiveness of hair growth products and promote healthy hair growth:
Follow a Healthy Diet: Nutritional deficiencies can contribute to hair loss and slow growth. Ensure that you have a well-balanced diet rich in vitamins, minerals, and protein. Include foods like fruits, vegetables, lean proteins, whole grains, and healthy fats in your meals to provide your body with the necessary nutrients for hair growth.


Stay Hydrated: Drinking an adequate amount of water is essential for overall hair health. Proper hydration helps in maintaining scalp health and supporting the growth of healthy hair strands. Aim to drink at least 8 glasses of water daily.


Choose the Right Products and Follow instructions: Select hair growth products that are suitable for your hair type and address your specific concerns. Look for products with natural ingredients that are known to promote hair growth and are free from harsh chemicals that can damage the hair and scalp. When you bought hair growth products, carefully read the instructions provided with the hair growth products and follow them as recommended. Each product may have specific usage guidelines and application methods to maximize its effectiveness.


Avoid Excessive Heat and Styling: Excessive heat from styling tools like blow dryers, straighteners, and curling irons can damage the hair and hinder growth. Limit the use of heat styling tools and opt for heat-protectant products when necessary. Embrace air drying and gentle styling techniques to minimize damage.


Manage Stress: Chronic stress can contribute to hair loss and hinder hair growth. Practice stress management techniques such as exercise, meditation, deep breathing, or engaging in activities you enjoy to reduce stress levels. Prioritizing self-care and overall well-being can positively impact your hair health.
Conclusion
In conclusion, effective products for hair growth, such as hair growth shampoo and supplements, work by nourishing the hair follicles, providing essential nutrients, and stimulating growth. These products are formulated with natural ingredients that have been scientifically proven to support hair health. By choosing high-quality products and incorporating them into your routine, you can enhance the appearance and thickness of your hair. Remember to consult with a healthcare professional or dermatologist for personalized advice and recommendations based on your specific hair care needs. 
Natural Tips to Keep Your Youthful Glow
If you've been looking in the mirror and noticing fine lines, you're not alone. In fact, it's going to happen to everyone eventually. While there's no way to totally eliminate aging, we can slow down the process. Practicing healthy habits and taking dietary supplements can help you reduce signs of aging naturally and keep your youthful glow.
The reason we start to notice signs of aging such as dark spots and wrinkles is due to a slow down in the production of collagen cells. Let's look at some tips to keep your skin looking young for longer!
Use a Gentle Skin Cleanser
Exfoliating can be beneficial to your skin, but it's important to remember to be gentle as well. Scrubbing your skin daily can cause irritation and speed up the effects of aging. Wash your skin gently with natural cleansers to keep your skin clean and youthful.
A natural way to cleanse your face is with honey. Since it's full of antioxidants, it can open up your pores for moisture to penetrate your skin. This is also a great way to take a break from cleansers that may include harsh chemicals.
Moisturize, Moisturize, Moisturize
Use Self-Tanner
According to the American Academy of Dermatology, tanning can prematurely age your skin. It's recommended that you skip the tanning bed and use tanning lotion instead. This also goes for sunbathing, you should always be sure to wear SPF to protect your skin from UV rays. Not to mention you'll save some cash if you're kicking a tanning salon habit!
Eat More Plants
If you want to hang on to your youthful skin, a fruit and veggie rich diet is the way to go. Fruits and veggies provide you with necessary nutrients to keep you looking and feeling young. Ditching the junk food and processed items is going to do wonders for slowing down the aging of skin.
When you're planning your diet, try to include fruits and veggies high in antioxidants such as:
Blueberries
Strawberries
Spinach
Kale
Sweet potatoes
Papayas
If you don't have time to sit down and prepare fresh foods, smoothies are a great alternative. Bonus points if you can add anti-aging supplements to them for the ultimate youth boost.
Drink Green Tea
Speaking of antioxidants, green tea is another way to get anti-aging benefits naturally. The tasty and healthy beverage contains EGCG which is an antioxidant that can protect your skin against sun damage. This means it may also have anti-aging effects.
Take Anti-Aging Supplements
Adding anti-aging supplements to your diet may also provide anti-aging benefits. Here are some of the best supplements to include.
Collagen
Collagen is naturally produced by the body. As we age, collagen production slows down which results in skin losing elasticity. This creates those pesky wrinkles and sagging. Adding collagen supplements to your diet can help keep collagen production up.
NMN Supplements
Your cells need Nicotinamide Riboside (NAD) to function, and these cells deplete as we get older. To increase your NAD levels, NMN supplements may help. Research shows that NMN can naturally improve the amount of NAD in your body to slow down aging. Here are some of the best NMN supplements.
Closing Thoughts
To sum it up, aging is a part of life that we have to accept. If you don't want fine lines and wrinkles to creep up on you, taking action may help. Maintaining a healthy lifestyle while taking anti-aging supplements is a great combination to keep your skin looking young!