6 Essential Things You Should Learn in Liposuction Training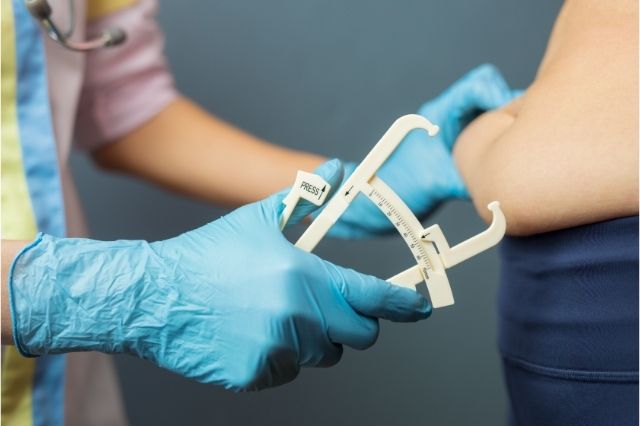 Liposuction is a standard procedure in cosmetic surgery, with over 200,000 procedures being done in the United States alone. With so many available surgeons across the country, you might wonder if there are any benefits of undergoing liposuction training.
Several important lessons can be learned from this training to help you land a job as a liposuction surgeon.
Here are six things you can learn during liposuction training.
Learn How to Read and Understand a Patient's Skin and Fat Measurements
According to reports, around 11 percent of men chose liposuction surgery in 2009 in the US.
The first step in liposuction is determining the correct amount of pressure, vibration, and suction for each patient.
It takes careful observation and practice with patients with different body types and muscle structures. An excellent way to assess a patient's skin and fat measurements is to practice on cadavers.
It is much easier to learn the right amount of pressure, vibration, and suction using cadaver tissue than using actual patients who might not be as cooperative.
Gain an Understanding of Different Liposuction Techniques and How They are Applied
Every doctor has their method of doing things, and the training is no different. A doctor who completes this training can perform the most common liposuction procedures used in doctor's offices.
Your liposuction training will include cannula, power-assisted, ultrasound-assisted, ultrasonic, and laser-assisted liposuction. Knowing the differences between these procedures will help you communicate with your future patients about what type of liposuction procedure they can expect from you.
Learn Important Information about Anesthesia Including How It is Used during a Liposuction Procedure
Liposuction training includes information about what type of anesthesia to use, how each type works, and the best for your practice. For example, during cadaver training, you may use lidocaine to numb the body area before making incisions.
You will also learn about several types of anesthesia used during liposuction procedures, such as general anesthesia, conscious sedation, and local anesthesia.
Gain an Understanding of How to Properly Create Incisions in the Patient's Body through Which the Fat is Removed
You will learn about different types of liposuction incision shapes and where they should be placed on a patient's body, what direction the cuts should be made, and why it is essential to follow specific guidelines when making the incisions. Incision shapes will be part of your training.
Learn How to Remove Fat with Different Cannula Sizes and Styles
You will learn the techniques for ensuring no cellulite remains after the procedure and how to best use suction during liposuction. Your training will include practicing on cadavers and discarding those you have completed your practice session with.
Removing fat is the final step in a liposuction procedure, and it takes patience and attention to detail to do correctly. With time, you will become skilled at removing all fat from each patient's body area.
Become Skilled in Suturing the Patient's Skin Together and Closing the Incision Once You Have Completed a Liposuction Procedure
After fat removal, surgical stitches and skin staples will close the patient's skin. Your liposuction training will close the incision using stitches or staples and provide a smooth look. You will learn which type of sutures work best depending on the location of your liposuction incision and the results you want to achieve.
Remember that liposuction is an elective procedure with a steep learning curve. The more time you spend practicing cadavers during your training, the better prepared you will be to perform a safe and effective liposuction procedure on your future patients.
Final Thoughts
Liposuction is a cosmetic procedure designed to remove fat from areas such as the abdomen, hips, thighs, buttocks, chin, knees, arms, and back. Liposuction training will teach you the basics of these procedures, including making incisions, the best way to remove fat, what type of anesthesia to use, and which stitches or staples work best.
A Comprehensive Guide to Dermaroller for Hair Growth
Hair loss affects most men and women at some point or the other. There are numerous treatments available for hair loss, but derma rolling is gaining popularity as a safe and effective treatment. Derma rolling involves using a device with fine needles to create tiny punctures in the scalp. This article provides a comprehensive guide to using a derma roller for hair growth.
Understanding Derma Rolling
Derma rolling is a technique that involves using a roller device with fine needles to create tiny punctures in the skin. The purpose of derma rolling is to stimulate the production of collagen, which is an essential protein that makes up the skin's structure. Collagen production helps to improve the appearance of the skin and can also help stimulate hair growth.
The Benefits of Derma Rolling for Hair Growth
Derma rolling has several benefits for hair loss, including the ones below.
Increased blood circulation
Derma rolling helps to increase blood circulation to the scalp, which is essential for hair growth. Improved blood flow brings oxygen and nutrients to the hair follicles, promoting healthy hair growth.
Stimulates collagen production
It stimulates the production of collagen in the scalp, which can help to strengthen the hair follicles and improve the overall health of the scalp.
Increases absorption of hair growth products
Derma rolling helps to increase the absorption of hair growth products, such as minoxidil, into the scalp. This means that the products can work more effectively to stimulate hair growth.
Choosing the Right Derma Roller
When choosing a derma roller, it's essential to consider the size of the needles. The needles should be fine enough to penetrate the skin without causing damage. A roller with needles between 0.2mm and 0.5mm is ideal for hair loss treatment. It's also essential to choose a roller made from high-quality materials. Stainless steel or titanium needles are the best options as they are durable and easy to clean.
Preparing for Derma Rolling
Before using a derma roller, it's important to prepare the scalp properly. Start by washing the scalp thoroughly to remove any dirt, oil, or debris. This will ensure that the roller can penetrate the skin effectively.
It's also essential to sterilize the derma roller before use. Soak the roller in 70% isopropyl alcohol for five minutes to kill any bacteria or germs.
Using a Derma Roller for Hair Loss
To use a derma roller for hair loss, follow these steps:
Divide the scalp into sections: Divide the scalp into four or six sections to make it easier to target specific areas.
Roll the derma roller over the scalp: Start at the front of the scalp and roll the derma roller back and forth over each section of the scalp. Apply gentle pressure to ensure that the needles penetrate the skin.
Apply hair growth products: Once the scalp has been rolled, apply hair growth products, such as minoxidil, to the scalp. The products will be absorbed more effectively due to the punctures created by the derma roller.
Clean the derma roller: After use, clean the derma roller with warm water and soap. Sterilize the roller with 70% isopropyl alcohol and store it in a clean, dry place.
Frequency of Derma Rolling
The frequency depends on the individual's hair growth cycle. It's recommended to derma roll once a week for three months to see results. After three months, reduce the frequency to once every two weeks.
Consulting with a Professional
While derma rolling for hair loss can be done at home, it's always a good idea to consult with a professional before starting the treatment. A dermatologist or trichologist can assess the individual's hair loss and recommend the best course of treatment. They can also provide guidance on how to use a derma roller properly and safely.
Using a derma roller for hair growth is a safe and effective way to promote hair growth and stop hair loss. It stimulates collagen production and increases blood flow to the scalp. When choosing a derma roller, it's crucial to select one with fine needles and made from high-quality materials.
The Best Oil Cleansers for Your Skin Type: A Guide to Choosing the Right One
Cleansing oils are a must-have in any skincare routine. They offer a gentle and effective way to remove makeup, dirt, and other impurities from your skin. But with so many options on the market, choosing the right one for your skin type can be overwhelming. In this guide, you'll explore the best oil cleanser for different skin types and provide tips on choosing the right one.
Why Use Cleansing Oils?
Cleansing oils are a popular choice for those looking for a gentle way to remove makeup and cleanse their skin. Unlike traditional foaming cleansers, which can be harsh and strip the skin of natural oils, cleansing oils dissolve impurities without disrupting the skin's natural barrier. They are particularly effective for dry or sensitive skin, boosting hydration and nourishment.
How to Choose the Right Cleansing Oil for Your Skin Type
When choosing an oil cleanser, it's important to consider your skin type and its specific needs. Here are some tips to help you choose the right one:
1. Dry Skin: If you have dry skin, look for a cleansing oil rich in moisturizing ingredients, such as jojoba oil, avocado oil, or squalane. These oils will help to hydrate and nourish your skin, leaving it soft and supple.
2. Oily Skin: Opt for a lightweight cleansing oil that won't clog pores or leave a greasy residue for oily skin. Look for ingredients like grapeseed or tea tree oil, known for their oil-balancing properties.
3. Combination Skin: If you have combination skin, look for a cleansing oil that is lightweight but still hydrating. Ingredients like argan oil or apricot kernel oil can help to balance and nourish the skin without clogging pores.
4. Sensitive Skin: Those with sensitive skin should look for a gentle, fragrance-free cleansing oil. Ingredients like chamomile or calendula oil can help soothe and calm the skin, while coconut or avocado can provide hydration without irritation.
Factors to Consider When Choosing a Cleansing Oil for Your Skin Type
Here are a few key factors to keep in mind:
1. Ingredients: The ingredients in a cleansing oil are essential in determining its effectiveness for your skin type. Look for cleansing oils with natural ingredients that work well with your skin type. For instance, if you have oily skin, look for an oil with ingredients like tea tree oil, known to have oil-balancing properties.
2. Skin Type: Your skin type is another crucial factor in choosing the right cleansing oil. A cleansing oil that works for dry skin may not be effective for oily skin. If unsure of your skin type, consult a skin care professional to determine your skin type and the best cleansing oil.
3. Texture: The texture of cleansing oil is another important factor to consider. A thick and heavy cleansing oil may not be suitable for oily skin, while a lightweight oil may not hydrate enough for dry skin. Consider your skin type and the cleansing oil's texture before purchasing.
4. Price: The price of cleansing oil is another important consideration. While expensive cleansing oils may be of higher quality, budget-friendly options also work just as well. Consider your budget when choosing a cleansing oil.
Conclusion
Choosing the right cleansing oil for your skin type is essential for maintaining healthy and glowing skin. By considering factors like ingredients, skin type, texture, and price, you can find a cleansing oil that works best for your skin. There's a cleansing oil, whether you have dry, oily, combination, or sensitive skin.
Safe Anti-Aging Product – All About Aesthefill
Every woman wants to look beautiful, but skin imperfections and aging can stand in the way. Fortunately, a completely new drug for body and facial has appeared in the world of cosmetology, which more than one expert in the field of cosmetology has managed to like. Aesthefill is a drug that opens up completely new possibilities for contour plastics. AestheFill – a wonder product for skin beauty, AestheFill is a filler made on the basis of polylactic acid. Country of manufacture – South Korea.
Thanks to the porous structure of AestheFill, the tissue repair process is more efficient: the particles, get into the problem area, renewing volumes, and smoothing wrinkles of various depths.
An important fact: there are no protein components in the composition of the drug that can provoke an allergic reaction. In addition, if the procedure is performed by a highly qualified master, then after it there will be no side effects.
Today, AestheFill is actively used in many countries of the world. This product is chosen for its ease of use composition and high efficiency. In addition, AestheFill has the following benefits:
Safety
No edema
Easily tolerated without adverse reactions
Does not clog small vessels
Supports tissue volume
Long-lasting effect
low price
Why choose AestheFill?
It was previously said that AestheFill PLA contains polylactic acid. This component is obtained from natural resources and thanks to this, the drug is easily taken by the body, and treatment does not cause side effects or complications.
After a while, AestheFill is finally metabolized and decomposed into two components – glycogen and lactic acid. As a result, PLA is excreted naturally in the form of carbon dioxide and water. There are many reasons why AestheFill is the best filler for skin repair. One of them -. biocompatibility with the body and dissolution, this has already been mentioned above. The second argument is that the substance does not migrate and remains strictly in the zone into which it was injected. Many patients are afraid that the substance will move into neighboring tissues, but this will not happen with AestheFill.
Another plus is the correct shape of the particles, due to which small vessels do not clog when the drug is administered. For example, many fillers are shapeless, which leads to their erratic arrangement between the layers of the skin and blockage. However, despite all the benefits and safety of the drug, some people are better off refraining from using it.
The effectiveness of the Aesthefill filler
AestheFill stands out from its competitors not only with its excellent composition and easy tolerance of the body, but also with its high efficiency. One procedure in 1.5-2 years is enough to eliminate skin imperfections and give it a beautiful, healthy look. In addition, the drug has a cumulative effect, so collagen and hyaluronic acid gradually accumulate over time. When will the result of using Aesthefill appear?
The most important question: when to expect a miraculous effect? Immediately after the procedure, but the final result after 2–3 months! Just one injection is enough to notice improvements. A few days after the procedure, the volume may decrease slightly due to the removal of water. However, this will not affect the efficiency or result in any way.
The drug is injected under the skin at various levels of the dermis. AestheFill is administered either topically or over the entire face. The specialist makes a light massage so that the drug is evenly distributed. After injections, special skin care and rehabilitation are not needed. You only need to follow the following rules:
Do not apply makeup at first.
Avoid touching injection sites to prevent infection.
Try not to expose yourself to too high or too low temperatures.
Reduce physical activity.
Refrain from alcohol abuse.
AestheFill is an effective drug that can be an alternative to plastic surgery. It is effective against wrinkles, ptosis, folds, and other age-related changes in the skin. In addition, Aesthefill has no side effects and is able to maintain skin elasticity and a healthy appearance for a long time. The result of the procedure also depends on the competence and professionalism of the specialist. Beauticians will not only select an individual dosage that will ensure the most effective correction of skin imperfections but will also carefully consider the wishes of each client.