The Secrets Tips about How to Travel with a Baby
Our experts have compiled some helpful tips to travel with a baby to make your life easier while traveling.
Being a parent is a constant joy, it is indeed a blessing. You realize the worth of small things and small moments; with a baby in your life, you will never get bored that's for sure.
But traveling with a baby is a thing that makes new parents anxious. There are so many do's and don'ts that it can get a bit confusing.
The good news is that it is doable, and once you get the hang of traveling with your baby, you do get to enjoy it. Traveling to new and exotic places for vacations every year is on the to-do-list of many people, and it doesn't have to change now with a baby in your life.
You just have to prepare yourself literally and mentally. Below are some tried and tested tips for traveling with a baby to prepare for every situation.
Check with Your Pediatrician
Getting a baby or a toddler to travel is undoubtedly a daunting thought for some, but it surely is manageable once you know how to go about it.
First thing first, get an appointment with your child's pediatrician and inform him about the place you are about to travel to. If your child is allergic to anything, get the medicine required for it. You may also have some back-up medicines for flu, cough, and fever in case of emergency.
If you are planning to travel to an exotic place, make sure that your child is vaccinated and ask if any new vaccination is required for traveling or not. Some babies are more prone to get ill due to low immunization, in case your baby is also one of them, you have to be extra careful and have all the medicines ready at hand.
Pack Wisely
Packing for a park might be easy, but packing for a vacation might be overwhelming for you. You may find yourself panic-packing thinking that you might need this-and you might need that.
Just take a deep breath and relax; just pack the essentials for baby, like clothing, your baby's favorite toys or books, his favorite blanket, and some medicines.
You can get diapers, baby food, and other utilities from everywhere else (it is better to check in advance). Call and ask in advance your specific brand of baby diapers are available or not and pack accordingly. Keep the weather of your traveling destination in mind while traveling and pack according to the weather conditions. You can pack clothes depending on the weather for winter or summer.
If your destination has neutral weather, you can opt for light-weight clothes including rompers, cardigans, frocks or shorts and shirts as per your ease and comfort.
Plan According to the Baby's Schedule
While traveling, babies tend to panic and throw tantrums without any apparent reason. The best traveling approach is that you should select the flight that matches your baby's sleep schedule. You can choose the flight timings that are following your baby's nap-time and make the travel a breeze.
Are you thinking of traveling by road? Then try to travel according to your baby's schedule. You might want to travel in the morning when your baby gets up, so he is happy and fresh along the way. You can put on window blinders to stop sunlight when it's your baby's nap-time.
Putting a baby to sleep in travel is relatively easy and some children tend to get sleepy naturally while traveling due to the continuous motion. If your baby is one of them, congratulations!
Buy Baby Gear
Once you reach your destination, you surely want to explore and roam around the new place. You should buy suitable baby gear for traveling around the city. Carrying a baby or a toddler in your arms is practically impossible and very inconvenient.
A baby sling will also tire you to the core and restrict you from roaming around. It is recommended to carry a lightweight baby pram for traveling. Be sure that the quality of the pram is exceptional as you will use it on the road, in malls and all around the city.
You should also have a light-weight but sturdy car seat for travel as it is illegal in many countries to have a baby in a lap while traveling in a car. A car seat is a very safe option while traveling on the road as it keeps the baby in an upright position and keeps him in place. You can give a soft toy and a snack to munch on while sitting in the car seat. You might also want to carry a thermos and sterilizer for your baby's requirements.
Entertainment Options
Long-haul flights can be tedious and tiresome, and for children, it becomes unbearable at times. Make sure that you have some entertainment options for your baby. A cranky baby can because distress for you and other passengers as well so go prepared and make entertainment arrangements for your baby beforehand. The longer your baby will be entertained and busy, he will be less likely to create a mess or throw a tantrum.
Some of the options you can select according to your baby's age are given below.
·  Colors and coloring books
·  Charged IPad with favorite cartoons saved
·  Soft, plush toys
·  Rattles
·  Hard books with bright colors
Snacks
Whether it is a long haul journey or a short trip, kids are bound to get hungry once they are bored. You don't want a cranky, crying and hungry baby while traveling; believe us you don't.
Pack some snacks for your little one to munch on the way. Have several options for your baby for picking and choosing. You can ask the airline in advance if they have baby food options available on the plane. You can take fresh fruit, a juice pack, yogurt or pudding pack along in hand carrying bag.
Just make sure that your baby doesn't make a mess while traveling to save yourself from the hassle. You can also pack some finger foods such as wheat or oat cookies, crackers or saltines for less messy options. Your baby might also want to take milk so have some bottles of milk on hand to give whenever your baby demands. You can get the food heated up or stored in the fridge by calling an air-hostess.
Select Your Residence Wisely
While traveling for vacations, do your research beforehand, and make sure you select the best hotel for you and your baby. Call ahead and inquire about the baby amenities available at the hotel. You want to be relaxed to be able to enjoy your stay fully and that will only be possible when your baby is comfortable enough during the stay.
Some hotels have the facility of diaper stocks, baby car seats, and prams. Some hotels have baby-proofed rooms available with electricity outlets covered and sharp objects hidden.
Booking a baby-proofed room will sure save you from so much hassle and make your stay less hectic. Some hotels also have convenience stores near-by so that you can have a quick run if you run out of your baby's supplies. They have prams, strollers and car seats available at the checking desk that you can use during your stay and return once you check-out.
Checking for baby-friendly hotels will help you immensely and you will also be able to pack lightly.
Don't be Shy
People are generally very helpful towards tourists, and especially when they are traveling with a baby. Never feel shy while asking for help, even from strangers.
If you are traveling alone with your baby, you might require some assistance at check-ins and check-outs. You might need another set of hands to off-load all the luggage from the car to the hotel. Always ask for help whenever you can and never feel shy in doing so.
People gladly help a struggling mama, and you should feel no less in asking for help. Some people that might help you along the way are airport personals, hotel staff, taxi drivers, waiters and air hostesses. One thing that you should be careful to make sure the person you are asking for help from is trustable. Even if so, never leave your baby alone with a stranger.
Bon, Voyage!
If you are thinking that traveling with a baby is tiresome, well it can get at times but in the end, it's all worth it. Once you start exploring and roaming around the city with that cute little bundle of joy, you will begin to love it. Never stop traveling and going on vacations only because you have a baby. You can certainly make the most out of this situation in the best possible way.
Just get your passports out and start packing, select a destination ideal for family vacations, and make memories you and your kid will cherish forever.
The Benefits of Flying Solo
Flying solo can be an exciting way to travel and discover new places, but it's essential that you are aware of the advantages and potential drawbacks that come with travelling alone.
One major advantage to flying solo is that you save money. Without anyone else to buy plane tickets, hotel rooms, and food for you on vacation, the cost of a solo vacation is much cheaper than going with a group. 
You can also take advantage of deals and discounts that are offered to single travelers, further reducing the cost of flying solo. With the extra money saved, you can explore more places and enjoy a wider range of activities that you may not have been able to do with a group.
Self-Discovery
Flying solo is an invaluable opportunity to discover yourself, develop new talents or interests, and cultivate confidence in your abilities. By doing so, you will gain a better insight into who you are as an individual.
If you're considering a career change or simply exploring your interests, taking an exploratory journey of self-discovery can help clarify your values, hopes, and dreams for the future. Although this process can be challenging and vulnerable at times, remember to practice compassion and love as you move through this challenging period.
Self-discovery can be an empowering journey, but it should not be undertaken quickly or once. It takes time to get to know yourself and become cognizant of your thoughts and behaviors, so make it a priority to continue on this path.
Peace of Mind
Flying solo offers many advantages that go beyond convenience. For one, it allows you to explore a destination without having to adhere to an itinerary or cater to other people's requirements.
Maximize your time by eliminating any unproductive layovers between destinations. Not only does this save you time and money, but traveling solo can be especially challenging due to limited resources. It's a win-win situation!
However, flying alone can be intimidating so it's best to have some advice before taking the leap. This will give you peace of mind that your trip will be an exciting adventure you'll remember for years. Most importantly, make sure that you are prepared for anything that may occur during your flight; this includes having a plan in place and knowing how to use technology (like an app or captivating book) effectively during your journey.
Boost Your Confidence
Solo travel has many advantages, one of which being increased confidence. When you are on your own, everything falls on you – if something goes awry, then it's up to you to fix it yourself.
Additionally, each successful move you make while traveling will boost your confidence. It will boost your self-esteem and give you the tools necessary to approach life's difficulties, problems and difficult people with more ease and comfort.
Finally, solo travel offers you an intimate opportunity to connect with strangers and form new friendships that you might never have had the chance to form if you had been traveling with others. These bonds may last long after your trip is over, providing lasting memories.
Save Money
One of the advantages of traveling solo is that you can save a substantial amount of money. Unlike group trips, which typically involve multiple tickets and hotel stays, solo journeys allow for budget-friendly planning. Travel sites like Kayak provide excellent deals on flights and hotels – helping you plan your journey according to your budget!
Instead of booking multiple flights, consider flying one leg at a time to reduce costs and take advantage of the best deals available.
If you're always on the lookout for a bargain, try to avoid overcrowded airport lounges and opt for something more intimate. A well-designed airport lounge can be an ideal place to unwind after a long day of travel. Plus, many facilities provide complimentary activities like poolside cocktails and massages – plus there are usually free wifi hotspots too!
Travel Bucket List: Exploring the Most Interesting Airports in the World
If you're ready to pencil in your next travel plans, the choice of airports that you fly out of or connect through is as important as any other detail. Aside from calculating layovers and flight availability, you might also choose to scratch off a bucket list airport every year or two. 
The world is filled with more interesting airports than you know. Below are some of the most interesting airports in the world, separated by the different reasons that they're unique. 
Airports with Gambling
There are multiple airports throughout the world that let people play slots and other casino games. Examples include airports in Las Vegas and Reno in the United States, Airport Schiphol in the Netherlands and Heathrow Airport in the United Kingdom.
In your travels, you'll see some freestanding casino machines, while others companies let you access online casino accounts on a tablet or other screen. Players looking for exciting online slot games will find options with different rules and features. Such features include bonus spins, a variety of paylines, and different betting options. Players can choose to play slot variations like Reel Empire and 7's Deluxe Fire Wheel Jackpot King.                
These sorts of online casino games are growing in number as they become more popular. Casino companies also offer online table games like poker, blackjack, and roulette. Players can get the full casino experience with the inclusion of a live dealer that streams as the game plays. 
Haunted Airports
Urban legends are big in the airport world. If you're a ghost chaser, paranormal activity enthusiast, or just someone interested in all things spooky, start looking into airports like Denver and Savannah/Hilton Head International.
Each airport has its own story of the haunting and traveler recountings of paranormal activity. Denver Airport has several conspiracy theories surrounding it. People have been calling the Savannah/Hilton Head International haunted since World War II. 
Airports That Feel Like They're from the Future
Architecture, technology, and forward-thinking design make certain airports must-visit locations. Options like Changi Airport have breathtaking scenery, indoor gardens, and eco-friendly fixtures and power sources throughout. It also features napping stations and plenty of showers that people can take advantage of before their flights. 
Incheon Airport in Seoul is another excellent futuristic airport to have on your list. It's an airport that blends things like robotics, sustainable architecture, and virtual reality (VR) and augmented reality (AR) art displays and other exhibits. 
Book Your Next Trip with a Twist
The type of trip you plan is limited only by your imagination. As you can see from these options, even the airport can provide a thrill that starts your vacation on the right note. There are several unique airports all over the world, and you can use these criteria as a starting point when looking for some of the most interesting ones available. 
These airlines should be prominent on your list when you're interested in a unique vacation. If you're ready to book your next trip, consider planning a stop at one of these locations so that your vacation begins on a unique note. 
Ahmedabad to Mumbai Flight: What to Know before Booking Your Flights Online for the First-Time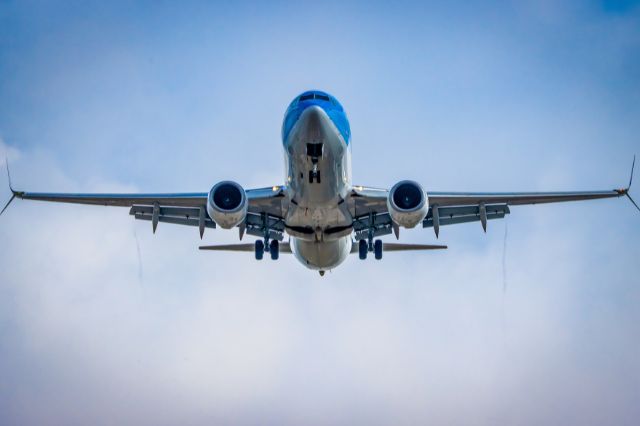 Booking a flight online for the first time may seem daunting. You may not know what to do to book flights at a lower rate. This may make you spend lump sum money, too, which is not the best thing to do. Apart from this, you may get easily confused amidst the numerous sites and tourism packages available.
So, if you are looking to book your next Ahemdabad to Mumbai flight, here's your guide to help you out.
1. Book Your Tickets Early
Did you know that booking tickets early can help crack flight tickets at cheaper costs? Yes, this is because the demand for those particular flight tickets on a specific date is not so high. That is why they are sold at cost-effective prices until the time that the flight fares rise due to high demand. Generally, flight prices start to soar high two weeks prior to their flying date. So, make sure you become an early bird and book your flight tickets much early. This is the best option for those who are sure about their travel plans.
2. Avoid Peak Seasons and Rush Hours
Certain times are peak seasons for travellers. During such times, flight fares are likely to be high. If you want to avoid paying for the flights at a higher price, avoid travelling during peak seasons. These may be festivals or important dates when travellers may be travelling more often. Take your time to understand when else you can plan your trip. Then, you can make your bookings accordingly.
3. Compare Diverse Options
Often we make the mistake of booking flight fares from a specific website without comparing the prices on other websites. But this may be one way we miss out on great deals on the same flight fares. To avoid making such mistakes, try to extend your research and see which airline provides the most cost-friendly flight tickets for your destination.
4. Loyalty Programs and Promotions
Did you know that you can always leverage promotions and loyalty programs to travel by air? These also indicate lower prices for your flight journey. These can also help you to leverage numerous travel benefits in need.
5. Student and Age Benefits
Did you know that you can easily make the most of your age and education to book your flight tickets? Many airlines provide a special concession for students of a specific age. You can scroll through the diverse airline portals to know the different ways you can avail of them. In most cases, carrying your student ID card will be necessary. So, do not miss that at any cost.
Winding Up!
There are many ways to crack good deals and book your flight tickets without any hindrance. If this is your first-time booking flight tickets from Cleartrip, do not worry. These tips are sure to come in handy for you. Follow them as mentioned and see how the magic unfolds. Now, you can travel without worrying too much about the costs.