Brand Ambassador: The Defintive Guide (2022)
You probably must have heard the phrase 'brand ambassador' somewhere, or maybe you even know someone that is called one and you're wondering what it means or what they do or even how you can become one because it seems pretty cool, right? Well, it's not hard at all; just follow through and I'll show you.
In this article, you will learn the definition of brand ambassador, the job description, salary,  how to become a good brand ambassador, and even job resources.
The ways by which people have been reaching a target audience has changed drastically over the years. At one time, TV commercials were the real deal, but these days it's a new trend and yes you guessed right- it's brand ambassadorship!
Being a brand ambassador is a pretty cool job and social media has broadened it, creating even more avenues to make more money from it, so if perhaps, you are hoping to make some extra money by representing a brand you love, you need to be well versed on the job description to succeed at it and that's precisely what I'm going to guide you through so let's get right into it!
Who Is A Brand Ambassador?
A brand ambassador is simply the 'face' of a brand, someone who represents a brand. Here's how it works: A company recruits an individual who influences the taste in their community, to represent a brand. That person becomes the brand ambassador- an extension of the values and mission of the brand. The individual then promotes the brand to friends, colleagues, and the public, mainly by word-of-mouth. Yes, it's that simple.
There are basically two categories of them. The first is the famous and influential people (your celebs)- you probably know a lot of them. They are famous so they have quite a large followership base, and they can rep a brand using their personal social media accounts and convince their 'fans' to pledge their loyalty. These days companies focus more on social media personalities (YouTubers, Instagrammers, etc) because of the higher engaged community on their social media platforms.
The second category is people who talk about or recommend a brand freely. They are the diehard fans. They derive happiness from being engaged with the brand. In the long run, the company hands them branded freebies and more.
"I have more than 6670 employees spread across the length and breadth of the country who live and experience the brand 'Bajaj Allianz' everyday. I'd like to believe that these people are the company's most valued brand ambassadors."

—— Tapan Singhel
What Does a Brand Ambassador Do? Online vs. In-Person
The job description of a brand ambassador is pretty simple. Online, the brand ambassador uses their personal social media accounts with massive followers to promote their brand by posting stories, photos or videos of them endorsing the brand, probably telling a story of why they use and prefer the brand to others in the market; all in a bid to convince their followers and the masses to show love to the brand or product and purchase it.
Offline or In-person, the brand ambassador uses word-of-mouth to refer to friends, close relatives, colleagues, associates, and fans to the product or brand.
A brand ambassador also acts as a leader in their community, providing insights on the brand. They represent their companies at some major events, sometimes performing product demonstrations or doing give away of sample products.
How Much Does a Brand Ambassador Make?
I'm sure this is the part you're most interested in. Oh yes! you can make pretty much money as a brand ambassador. The brand ambassador salary scale varies from company to company, but on average, research has shown it's between $20,000 to $58,000 per year with the standard salary being in the $40,000 to $50,000 salary range (pretty good money if you ask me).
Some companies might decide to pay hourly, this is usually between $10 to $50 per hour but it's advisable to expect about $20 per hour when starting out. Some companies might pay based on commission instead of hourly rates; In this case, it's by incentives whereby the more leads an ambassador brings to the company, the more their earnings and incentives.
What Education Level, Skills, and Experience Do I Need to Be a Brand Ambassador?
Now you're excited about getting started but you aren't sure about the qualifications or requirements for a brand ambassador. Well, in this area, companies are more interested in experience rather than just skill or certification. Someone with previous experience in marketing or has been a brand ambassador before will come in handy to most companies.
The basic educational requirement is a high school diploma. However, most companies prefer people who are currently pursuing a degree at college because they're young, fun-loving, vibrant, and energetic, and they have a good network of friends and fans.
Asides from that, the brand ambassador should be a complete extrovert; so if you're the shy and indoor type, this is probably not the job for you. Other traits companies look out for is an enthusiastic and outgoing person well-known and easily liked by people. The brand ambassador should have a significant social media presence and must be familiar with getting the brand and its values represented to increase brand sales and awareness.
How Do I Become a Brand Ambassador?
With all the information you have now, what you should do is get started and how can you do that? I'll show you.
1. Get as Many Followers as You Can
Continue amassing subscribers as you post high quality, fun and engaging content. Always post interesting content that will keep your followers stuck on your page. The more views on your posts, the more money you'll make for your sponsors.
The fastest way to get high traffic to your page is when you get a follow from a high profile person.
2. Post Engaging Content to Your Social Media Platforms
Another sure way to grow your followers is to post unique and engaging content on your social media platforms. Post fun, eye-catching content that will keep them coming for more.
Look through the pages of your popular celebrities and social media influencers and learn a few things but don't copy. Be funny and creative; come up with a unique niche and have fun while at it.
3. Engage Your Audience
This is very important if you want to keep an active follower base. Invite your followers to ask questions and share their experiences on content that you post. Take your time to go through comments and reply, tagging them and mentioning them by name to create a more personal feeling. One of the greatest wants of humans is the feeling of importance; if you engage your followers and make them feel important, they are less likely to go anywhere else.
"Being a brand ambassador for such a noble cause is a matter of pride for me. I get to preach what I practice."

—— Smriti Irani
4. Be Consistent
This is a quality that easily attracts companies to your page. People love consistency; it shows you're serious and you love what you do. Checkout the profiles of most famous people, you'll notice one thing and that is consistency!
Consistency is the true foundation of trust. In building loyal followers, you need to be consistent. Keep posting content regularly, the more content you post, the more engaging your page is, and the more loyal followers you'll build.
5. Directly Contact the Company You're Interested in Promoting
Pick up your phone or pc and send a direct message to the company's social media accounts and ask about the possibility of becoming a brand ambassador. Make it short and precise but be sure to sell yourself well having in mind the desired qualities they're looking out for. They just might have an interest in working with you too. Don't sit around the corner and expect them to reach out to you, except if you are really famous and have a large and popular social media following.
There are some other ways by which you can reach out to the company you're interested in promoting. Let's check them out.
Brand Ambassador Job Resources
Some brand ambassador job listing you can find online are:
You can "join a street team" in your area for product awareness campaigns on this platform. You can easily register on the site and sign up to be an ambassador.
Apply to Across the Nation Promo to do fun and flexible work. There are plenty of listings on brand ambassador jobs.
Attack hires brand ambassadors for big companies like Nike, fox, etc. It's a great site if you want to get connected to the big guns in the industry. Sign up, check out your options, and apply.
Brand Greet is a talent agency that organizes plenty of events every year. If you're looking to work with friendly, dedicated and flexible people then you should sign up.
I'm sure you're quite familiar with this one. You'll find more job listings in your area that you can easily apply to.
Jobble 
This is another excellent platform to find companies that are hiring brand ambassadors.
Being a brand ambassador may just be the perfect side hustle for you whether you're looking to make some easy money for that vacation you've been yearning for, or you have some student loans to sort out. During your journey to becoming a brand ambassador, make sure to build great connections with people and sell yourself well at it because you never know what other career opportunities will come your way.
Jobs of the Future. What Are They?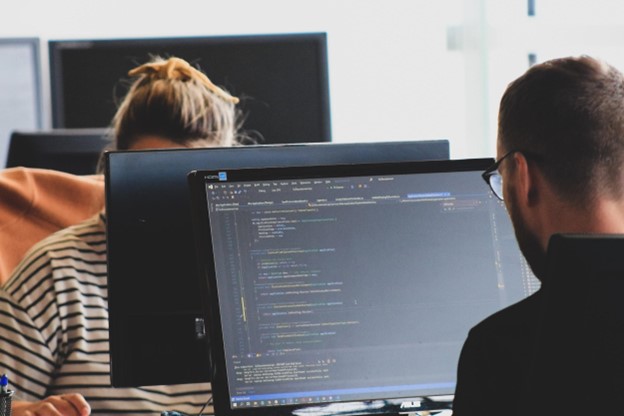 There are plenty of job opportunities you can find across various industries. The rapid advancement in technology is changing the job market landscape. While some jobs may be obsolete in the future, many new opportunities are coming up. Notably, while many people only know of the present employment, there are plenty of new opportunities for one to earn a living. In this post, you will find some of the jobs in the future that you can be interested in and begin building your expertise around. Whether you want to work in technology or any other industry, many positions are available to fit your skills and interests.
Notably, even as you build your career in any field, you can also check this link https://theinternetslots.com/gb/20-free-no-deposit-bonus/ for some for no deposit bonuses to look out for, especially if you gamble from time to time. Also, you can get an opportunity to build your career in the casino industry if you love casinos and you want to earn a living from the industry. There are many job opportunities you can find in and related to the gambling industry. All you need to do is identify your strengths and passions and establish a career path in your area of interest.
Coding and Programming
With the advancement of technology, there is a growing demand for coders. Many businesses are digitising their operations and require coders to help them implement their plans. Importantly, if you are interested in coding, you must acquire the skills first. You can find some time to learn the skills from online coding resources or try to visit some online casino with bonuses in gambling. Some essential coding skills you can acquire include Java, Django, and Python, among others. With these skills, you can utilise them in creating web applications and video games in demand or specialise in machine learning. Mainly, there are many avenues to apply coding and programming skills and earn a living.
Security Specialist
With the growing number of businesses moving online, there is an increasing demand for security specialists. These are analysts who monitor websites and networks and detect any potential threats. Mainly, websites are prone to threats and hackers; hence enterprises need security experts to implement security standards and maintain security systems. To begin a career as a security expert, you need a degree in network or internet security. Also, to advance your expertise, you can acquire additional skills in related courses.
Customer Service Representative
Mainly, customer service representatives respond to customer queries via live chat messages, emails, and calls. The remuneration for customer service representatives is based on one's experience and academic qualifications. Importantly, those looking for job opportunities in customer service should consider working with call centres, as more businesses prefer to outsource their customer support services work to call centres. Notably, one needs phone line operation skills, sending, receiving, and organising emails skills, and general interpersonal social skills.
Graphic Designer
Graphic designers deal with the visual aspects of web applications and websites. Since businesses are keen on ensuring their websites are visually impressive to their visitors, they employ graphic designers. To grow your career in graphic design, you need to acquire a degree in graphic design and work experience in a competitive environment. Also, you need to market your services for premium job offers strategically. With the right training and experience, you can become a successful graphic designer.
Blockchain Technology Developers
Blockchain technology has great potential to revolutionise transactions and businesses. The technology entails the decentralisation of operations. To implement and apply blockchain technology in a different industry, there is a growing need for blockchain developers. Considering the benefits of the technology, more businesses will need blockchain developers to help them with the application of the technology in their daily operations. Therefore, anyone looking for career development opportunities can begin building a career with timeless benefits in blockchain technology.
Mental Health Experts
There is a lot of demand for mental health services, which will continue to grow in the coming days. More people are willing to seek help for their mental health problems, which is an excellent opening for people interested in building their careers around mental health. Mainly, remote working is one of the emerging issues that is leading to high rates of mental health cases. To address the problem, many investors are focusing on mental health organisations. These organisations need staff to offer specialised mental health services and help people navigate tough times.
Future Jobs in Casinos and Gambling Industry
Mainly, even with technological advancement and people embracing online casinos, land-based casinos are here to stay. Therefore, some jobs will continue being there even in the coming decades. Here are some jobs you need to know if you are interested in working in casinos.
Dealer. Dealers are responsible for dealing with cards during card game sessions. Also, they operate tables, calculate winning hands and distribute the winnings. Notably, to be employed as a dealer, one must be competent. Since the dealers stand or sit at the tables and interact with the gamblers directly, they often get tips that cater to some of their expenses.
Security Guard. Security guards are responsible for ensuring the safety of casino guests and employees. They ensure that all players comply with casino rules, including gambling, alcohol consumption, and underage gambling. Also, they protect people from harm in case of an emergency, as well as keep an eye on the floor and make sure everything is running smoothly.
Surveillance Officer. Surveillance officers monitor casino operations and ensure the best security and that the assets are safe. Also, they are responsible for ensuring that all of the rules and regulations are followed, as well as reporting any suspicious activity or crimes to the authorities. During their working hours, they use electronic surveillance equipment and sometimes patrol the casino halls physically.
Casino Hosts. Casino hosts are the first point of contact for guests entering the casino. They greet guests and direct them to the appropriate area or event, assisting them with dining reservations, entertainment, and special events. Also, they are responsible for customer service whereby, in addition to greeting patrons, they can answer questions about promotions available at that time. Mainly, as they welcome and pamper the guest, the guest will likely spend more money on casino gambling than they had intended.
Conclusion
Based on the information on jobs in the future, it's evident that whether you want to work in technology, casino gambling, or any other industry, directly or indirectly, there are plenty of opportunities out there. Therefore, if you're interested in getting started in any line of work but aren't sure which path is best for your career goals, you can begin by acquiring the specific skills and seeking jobs in any of the above areas.
Lastly, whether you are building your career in any of the fields or you are already employed, it's always important to take a break and take part in exciting activities or hobbies. For instance, some career people spend their leisure time in casinos since gambling is one of the best opportunities to get entertainment. While gambling, you can get bonuses from time to time and even win real money.
Multimedia Training in the Corporate World: A Boon or A Curse
Technology has made everything accessible in today's era, whether in education, entertainment, or the corporate world. But how is it done? Which technologies are the key contributors to this comfort? Well, there are several technologies and hours of hectic research and algorithms that made it possible. But in this article, let's discuss one such key contributor, Multimedia. As well as providing quality information in classes, it is also used in the corporate world for entertainment purposes. Using multiple media simultaneously, such as music, text, videos, movies, audio, lighting, etc., is known as multimedia.
What is Multimedia Training?
Using more than one medium to convey knowledge is referred to as multimedia training. This comprises textual, audio, and visual materials that can assist people in learning new skills and advancing in their careers. This is the current method of training staff members interested in the recent developments in business and technology.
Media integration allows people to participate in the learning process in various ways, and with its reliance on electronics, modern society has advanced well beyond the written pages of textbooks.
A variety of techniques are there in multimedia training programs, including:
Online or in-person lectures
Audio instructions
Videos
On job training  
Written content                          
Benefits of Multimedia Training:
Comfort and Flexibility: It can be difficult to fit new training around ongoing work duties. Online multimedia training may provide the flexibility that your employees need to stay focused during training. With multimedia training, your staff members can pause and resume their sessions at any time throughout a flexible time period. Distributing linguistically and culturally appropriated instructional materials to your global workforce is especially useful.
Varied Teaching Resources: The multimedia platform disseminates educational content through several media, including text, music, images, animation, and interactive modules. All of these can enhance your employees' capacity for learning and knowledge retention. In order to reinforce the knowledge and reach a huge audience in terms of learning styles, complementing text with audio, video, and interactive learning tools, for instance, helps. Training, that is solely composed of text or lectures simply cannot compete with multimedia training in this era.
Enhances the effectiveness of learning: By breaking down the information into small understandable chunks, episodic video content can boost knowledge retention. Employees who retain their knowledge perform tasks more effectively without further instructions. This component of multimedia training improves quality, lowers the likelihood of quality problems, increases customer happiness, reduces the need for retraining, and makes life easier for the managers at your local operations.
Cost-effective: The training department's expenditures can be cut short in several ways by using multimedia training. It shortens the learning period, thus lowering expenses. Research from the Indianapolis-based Hudson Institute indicates that online learning and multimedia reduce learning time by an average of 40%. Additionally, deploying multimedia training lowers delivery costs, and trip and lodging expenses. Multimedia training can also lower total training costs in several ways.
More appealing: More users might be engaged by multimedia material since it is more alluring and beautiful. And as multimedia includes quality information, users prefer it to conventional media.
User friendly: It is now simpler to understand information thanks to multimedia. Creating content with various mediums has become simpler. The user interface is enhanced by multimedia, which is also simple to use.
Entertaining: In addition to being utilized for amusement, multimedia is also helpful for training purposes in the corporate world.
Creative: If all the media are combined, multimedia creativity is incredibly simple and effective. And assists in making a session more engaging.
Provides detailed information: Multimedia uses a variety of content and provides users with in-depth knowledge through infographics, audio, video, etc.
Why do some prefer multimedia training and some do not?
Multimedia is becoming more popular because of its capacity to deliver excellent training. Some hotels and many state tourism offices use multimedia systems to respond to visitors' inquiries about nearby attractions, directions, and available services in an effort to provide a higher level of customer service.
While training is a top concern for many large hospitality firms, training options may differ for smaller operations. Regardless of the firm's size or the number of employees, customers seek the same level of service, and employees frequently desire high-quality training. Organizations, therefore continually struggle to provide appropriate training for learners, easy-to-use and accessible training approaches and resources, and effective and efficient processes. Technology utilization must be taken into account in order to achieve these requirements. Currently, the only computer-controlled training tools that offer media-enhanced programs that give the user control, and offer feedback and tracking features are multimedia systems.
Several sectors have benefited from using multimedia as a teaching tool to reduce attrition, lower training costs, and boost employee morale. To deliver a higher quality product to the client and employee, empowerment initiatives, mentoring programs, complete quality management tactics, and total customer service guidelines are all implemented. Interactive training and customer-service technologies have increased employee productivity, improved communication, and boosted customer happiness for businesses that have made the investment.
However, several other people believe that this technology is still in its infancy to provide customers with good service. An understanding of the technology must advance. Simply said, multimedia serves as a means of managing and transferring information. Only if the program designer and programmer create programs that carry out these tasks, it will deliver training programs and weave media. The programs' quality is likewise only as excellent as their creators' and subject matter experts' expertise.
The majority of hospitality firms want to create individualized programs, but doing so is still prohibitively expensive. While a few businesses have invested in multimedia and reaped its benefits, many still find it difficult to justify the needed program development and system changes. The level of maintenance and software support is still not at par. And as multimedia is still in its infancy, only people who create it have the knowledge base to solve software faults and maintain specific pieces of equipment. When calling the developer, you may be put on hold or offered a promise for a return call, which might take ages as if there was no one to attend the call then it would be considered placed and you might again need to get into a cue for assistance.
As a final word of caution, it is important to choose program developers carefully. The equipment's capacity to interact with a variety of media means that designers may provide a package with lots of bells and whistles but minimal adherence to the program's objectives. Waste of money, technological abuse, and failure for those who use it as a training system are likely to occur when the glitter of the technology overshadows the program's goals.
Conclusion
Multimedia training is the most economical and effective way to train your personnel globally. In addition, it is the easiest way to add some excitement to synchronous learning. This media can not only translate your materials into any language you require, but they can also modify them to fit the cultural norms of your employees to avoid misunderstandings. But it also comes with its set of drawbacks. Therefore, an organization must analyze its needs so that multimedia training can be used by a wide range of sectors while keeping distractions in check. 
Easy Online Jobs that Allow You to Work from Anywhere and Make Solid Income
The internet has changed the way we engage, communicate, and do business in the long run. It is a ubiquitous tool that has become an integral part of modern-day living; its uses can never go overstressed. Today, you can start a business, work a job, or showcase your skills online without any brick-and-mortar buffer in between. Yes. That is the awesome power of the internet!
As we inch deeper into the 21st century, we will continue to get more dependent on the internet for almost everything, more evident in the career paths we will choose. More job opportunities will be created online for all and sundry. So all that's left is the preparation needed to clinch such jobs.
On that note, here are easy online jobs that allow you to work from anywhere and make a solid income.
1. Blogging
We start this off with blogging. It is fair to assume that we've all heard of the term. Blogging has been around the block for as long as the World Wide Web itself. But it is still as relevant today as it was some 15 to 20 years ago. As a blogger, you can work from any location and still make out time to attend to other important things in your life.
All that you need is a website, a blogging niche, a PC, and good internet connectivity and you are good to go. There are billions of blogs and websites scattered all over the internet. So we couldn't stress hard enough that some bit of ingenuity is needed to get your blog seen.
2. OnlyFans
OnlyFans is a relatively new platform beginning operations in 2016. But it wasn't until the last 12 to 24 months that the platform reached global popularity. The Covid-19 pandemic was the catalyst that brought about that shift. Since people were forced to stay indoors, many people were forced to become creative to deal with the boredom that came with it.
Better yet, models, entertainers, and celebrities had to look for ways to keep their careers alive and stay in touch with their fans. OnlyFans offered a unique opportunity to not only do that but also earn at the same time. The process is super easy. Some top onlyfans models today came from complete obscurity to success in just a space of months. So you too can do so…
3. Affiliate Marketing
Affiliate marketing is simply the art of earning a small fee for referring people to a brand, product, or service. Here is how it works. A company with a market-ready product may launch an affiliate program where people can participate to earn a commission for every sale they bring in for the company. Let's assume this product, for example, a new hairdryer, goes for $200 and there is an 8% commission on each product sale.
You would create posts and referrals to recommend the hairdryer, harnessing the power of your social media following.
It would mean that for every unit of the product you sell for the company, you get $16. A small tracking code will be placed on your affiliate site that directs customers to the product page and once a purchase is made, you get paid. It is pretty straightforward!
4. YouTube
The big word in the digital space today is YouTube. Everyone's on it these days. You are either binge-watching videos or on the content creation side of things. Either way, YouTube is a household name on the internet. In just 16 years, the platform has emerged from a simple video streaming service to a career haven for millions of people all over the world.
Today, you can start a YouTube channel in almost any niche you can think of and start publishing high-quality video content. The keyword here is "quality." Quality and consistency are what it takes to kill it on YouTube and you can earn ad dollars from the comfort of your bedroom.
5. Web Design
Web design is not new to the scene. But it is one of those easy digital careers that you can launch from any location. So if you think you got what it takes, then you by all means go for it. Learn the basic skills, take up courses and stay constantly updated with industry trends. As a web designer, you can get multiple jobs from different sources online and work them simultaneously.
Upwork, Fiverr, and Freelancer.com are great places to offer your web design services. Register an account on any one of these sites and set up a swanky profile. Lastly, do not forget to showcase your skills with a comprehensive portfolio of your past works. That's it. You are good to go!
Get That Online Job and Enjoy a Life Freedom Today
That's it, guys. We have just shared 5 easy online jobs that allow you to work from any location and earn crazy income. There are many more than the aforementioned. It takes some research to find what works for you if those above don't. Online jobs are the way of the future. Either you are with it or you're not.