67 Inspirational Autism Quotes That Will Make a Different Life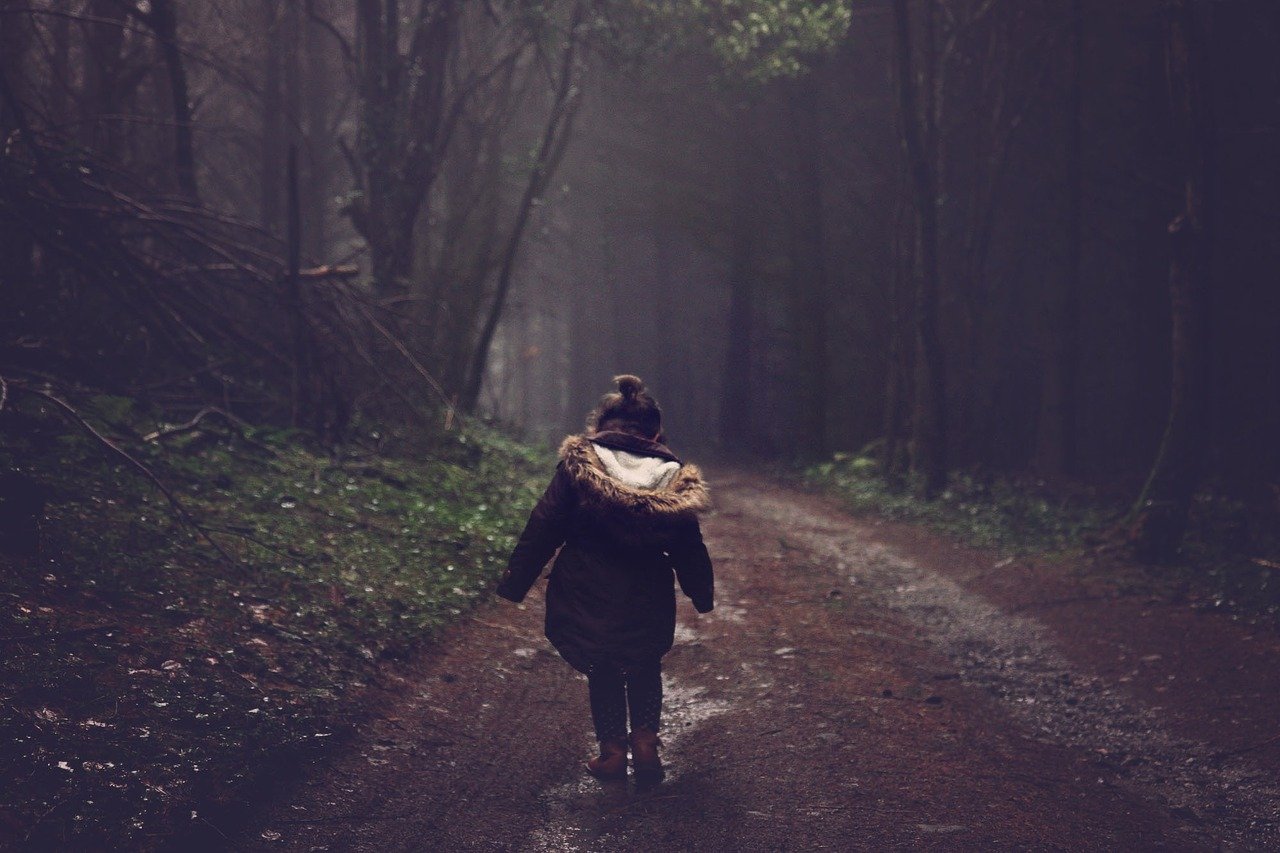 These autism quotes can give you an insight into how people with this mental inability cope with life and its challenges. If you know anyone around you who has this condition, these quotes can help you better understand how they feel. 
Autistic children have extreme behaviors, either they stay very quiet or act angrily. This is because they have a world of their own inside their head. There are many autistic therapies that help these autistic children grow into better adults who are expressive and build strong communication skills with time.
These inspirational autism quotes will help you see people with autism from a different angle; they are not disabled; they are just differently-abled. They deserve love and attention.
Autism Awareness Quotes
Life is not about waiting for the storm to pass; it is about learning to dance in the rain. –Vivian Greene
A child with autism is not ignoring you; they are simply waiting for you to enter their world.
I don't need autism awareness; autism acceptance will do just fine. –Jiheishou Daigakusha
The strongest people are no those that show strength in front of us but those who win battles we know nothing about.
Autism is not a tragedy; Ignorance is the tragedy.
If you've met one individual with autism, you've met one individual with autism. –Stephen M. Shore
Autism can't define me; I define autism. –Kerry Magro
Mild autism doesn't mean one experiences autism mildly. It means you experience their autism mildly. You may not know how hard they've had to work to get to the level they are. –Adam Walton
On World Autism Awareness Day, we speak out against discrimination, celebrate the diversity of our global community, and strengthen our commitment to inclusion for people with autism. –Antonio Guterres
Today you are you, that is truer than true. There is no one alive who is you-er than you. –Dr. Seuss
If I snap my finger and be non-autistic, I would not. Autism is part of what I am. –Temple Grandin
Autism is a developmental disability that can be seen in early childhood. Autistic people have poor communication skills and social interactions.
These people may find difficulty in self-recognition and are unable to build healthy relationships. They may also face behavioral challenges, they are unable to display their emotions and have difficulty in understanding people.
Although autistic people want to be left alone, don't converse much and are very reserve but they shouldn't be left alone, all by themselves. They may not showcase their needs and show their interests, but it doesn't mean that their opinion should not be taken.
In fact, try to talk to them politely, judge their body language to know their interests and needs and make them feel comfortable and as important as everyone else.
Autism Quotes That a Mom Must Know
Autism is part of my child. It's not everything he is. My child is so much more than a diagnosis. –S.L. Coelho
Autism doesn't come with an instruction guide. It comes with a family who will never give up. –Kerry Magro
I am the proud parent of the child with autism. I have more to worry about than your opinion. Don't judge what you don't know.
Hope is the greatest thing for moms of autisms. Hope is what gets us out of bed in the morning. I'm on a mission to tell parents that there is a way. –Jenny McCarthy
As a mother, I will never give up on my child. As the mother of a child who has autism, I will never give up hope. I look into his eyes, and I see all the potential he has to offer to this beautiful world and just know that one day the world will see what I see.
Even for parents of children that are not on the spectrum, there is no such thing as a normal child. –Violet Steven, Mom
Your child is the same person before the autism diagnosis as they are after the diagnosis. Your lifestyles and actions may change, but your love for them never will. –Alicia Trautwein
Until you have a child with special needs, you have no idea of the depth of your strength, tenacity, and resourcefulness.
There is nothing to be ashamed of. Every child is a blessing.
People ask what the hardest thing is about having an autistic child, and for me, the answer is easy. What mom doesn't want to hear her baby tell her that he loves her or to feel his arms around her? –Kristene Barnett
Autism may be a disability for others and maybe because of this, people may count my child as the odd one out, but for me, she/he is unique. My child may not be loud and rowdy but maybe he/she is a little angel in disguise who is a little more than needed involved in his/her own little world where everything fits just right, according to him.
The little angel is an individual who enjoys love and care but just doesn't express it. He loves to paint and draw but is shy to show his creativity and skills. This child is as beautiful as every other but just a little different. 
Inspirational Quotes from Temple Grandin
What would happen if the autism gene was eliminated from the gene pool? You would have a bunch of people standing around in a cave, chatting and socializing and not getting anything done. –Temple Grandin
There needs to be a lot more emphasis on what a child can do instead of what he cannot do. –Temple Grandin
I am different, not less. –Temple Grandin
The world needs different kinds of minds to work together. –Temple Grandin
I think that autistic brains tend to be specialized brains. Autistic people tend to be less social. It takes a ton of processors space in the brain to have all the social circuits. –Temple Grandin
It's never too late to expand the mind of a person on the autistic spectrum. –Temple Grandin
The most interesting people you'll find are ones that don't fit into your average cardboard box. They'll make what they need; they'll make their own boxes. –Temple Grandin
From a scientific standpoint, Aspergers and Autism are one syndrome. Aspergers is part of the autism spectrum, not a separate disorder.  –Temple Grandin
When I was younger, I was looking for this magic meaning of life. It's very simple now. Making the lives of others better, doing something of lasting value. That's meaning of life; it's that simple. –Temple Grandin
People are always looking for a single magic bullet that will totally change everything. There is no single magic bullet. –Temple Grandin
Temple Grandin is an author and a spokesperson for humane treatment for animals. She was diagnosed as an autistic child but she never limited herself! She is also a notable advocate for autistic communities and is a professor at the Colorado University!
Being autistic doesn't mean being any less creative or any less smart. It is only because of their challenging behavior that people are unable to recognize their incredible talent. 
It is all about the support and approach you give to an autistic person. Send these inspirational quotes to anyone you know who has autism, these quotes will encourage them to do more!
Funny and Positive Sayings about Autism
Autism is not a choice. Acceptance is. Imagine if the opposite was true. –Stuart Duncan
Normal is a dryer setting. –Elizbeth Moon
Some people with autism may not be able to speak or answer to their name, but they can still hear your words and feel your kindness.
What do you think made the first stone spears? The Asperger guy. If you were to get rid of all the autism genetics, there would be no more silicon valley. –Temple Grandin
Children with autism are angels who lost their way to heaven and fell on earth.
Having Asperger's means, I am a genius in my own way.
Children with autism are colorful, they are often very beautiful, and like a rainbow, they stand out. –Adele Devine
You see, you are only one person; therefore, capable of making a ridiculously enormous difference in the world.
Autism is not a disability. It is a different ability. –Stuart Duncan
Your disability can never be a hindrance in your path of success. It can make you stand out and maybe above all. Above all those people, who despite being normal do not try hard enough like you, don't strive to be the source of inspiration like you.
You can make this disability your strength and surprise all or your weakness and lead a pitiful and sympathetic life. Autistic people need a positive attitude; they should never be looked down on. Autism is just a different ability, it doesn't stop a person from pursuing their goals, they only have a hard time communicating, which can be gradually overcome. 
Autism Quotes for Teachers and Parents
I treasure my meetings with the individuals affected by autism- parents, children, teachers, and friends. They deserve all possible opportunities for education, employment, and integration. –Ban Ki-Moon
It shouldn't matter how slowly some children learn as long as we are encouraging them not to stop. –Robert John Meehan
Children with special needs should be given the best we as educators have to offer. They deserve the best practices, learning environment, material, and technology, coupled with the highest expectations for their success.
The best thing a special education teacher brings to work are their heart and authenticity. –Amanda Friedman
I worked for a while as a teaching assistant while I was struggling. I really enjoyed it working with kids with special needs, autism. It takes a hell of a lot of concentration. And you've got to focus on the child properly for seven days a week. –Joseph Mawle
Most people don't realize that special education teachers are really angels, disgusted as extraordinary humans.
Parents with autistic children need the support of the entire family. Some times siblings react negatively because they find it hard to admit the problems to friends. They suffer socially and try to keep away from their autistic brothers and sisters. –Sabiha Hossain
Sometimes all a parent needs is to know the impossible is actually possible. Hope goes a long way when it comes to autism.
If you ask 99.9 percent of parents who have children with autism if we'd rather have the measles vs. autism, we'd sign up for measles. –Jenny McCarthy
Never make them feel inferior or not capable enough for you don't truly know their limits. Don't doubt their capabilities or limit their creativity. Autistic people are already battling inside so it is very important to motivate them to do better and encourage them to do something new.
It's a challenging task to tackle an autistic individual because they can be very uncooperative at times, but in the struggle don't snub them, just be kind and mild because they can't change their nature.
Famous Quotes from People with Autism
One problem with the way the educational system is set up is that it only recognizes a certain type of intelligence, and it's incredibly restrictive- very, very restrictive. There're so many types of intelligence, and people who would be at their best outside of that structure get lost. –Bruce Springsteen
Autism to me is not 'wrong,' not subhuman, not a collection of deficits; it is simply 'other'—another reality. And like anything different, it is going to jar. –Beth Silver
My whole thing is to entertain, make people laugh, and forget about the real world for a while. –Dan Aykroyd
Evil communication corrupts good manners. I hope to live to hear that good communication corrects bad manners. – Benjamin Banneker
Visions are worth fighting for. Why spend your life making someone else's dream? –Tim Burton
A man who dares to waste one hour of time has not discovered the value of life. –Charles Darwin
Within every living child exists the most precious bud of self-identity. To search this out and foster it with loving care, that is the essence of educating an autistic child. –Kiyo Kitahara
The technology in making games and in making anime is really similar. There are common concepts. – Satoshi Tajiri 
Wanting to be free, wanting to be me, trying to make people see. And accept the real me. –Scott Lentine
If you still have doubts about autistic people not doing well, read famous quotes said by people who were autistic and super talented! These famous quotes are from people who are teachers, musicians, comedians and authors.
When autistic children and adults are encouraged, loved and supported, they shine like stars. Never undermine them, always motivate them, they are very sensitive people, but when they want to make a difference, they can turn the world upside down!
My Favorite Quotes about Autism and Aspergers
When we cheer on each other's loved ones to succeed as much as our own, every milestone is a celebration.
I see people with Asperger's syndrome as a bright thread in the rich tapestry of life. –Tony Attwood.
Autism offers a chance for us to glimpse an awe-filled vision of the world that might otherwise pass us by. –Dr. Colin Zimbleman
Forget about the things they can't do and focus on what they can. Everyone is much more than a diagnosis written on paper.
Autism is not a puzzle, not a disease. Autism is a challenge, but certainly not a devastating one. –Trisha Van Berkel
Just because we may want to be by ourselves at times, doesn't mean we don't care about you.
It seems that for success in science and art, a dash of autism is essential. –Hans Asperger
Girls are generally recognized as superior mimics. Those with Asperger's syndrome hold back and observe until they learn the 'rules,' then imitate their way through social situations. –Tony Attwood
Showing kindness toward those who are different, and embracing our imperfections as proof of our humanness, is the remedy for fear. –Emma Zurcher-long
These people are not ordinary. They are not easy to talk to, but if you can communicate with them, they make you travel to a different world. This is a world of peace and serenity which exits in their mind. They have knowledge as wide as the ocean. They are compassionate, observant, and kind individuals on the inside. 
They are much more than discovered and are yet to be known. Autistic children and adults are very unique, and when it comes to cognitive skills, they are a world apart from any other normal person.
They may not be good speakers but are excellent listeners and secret keepers. Show kindness to them, embrace each other's imperfections, and eliminate the element of hatred. 
Conclusion
Maybe you know someone who is autistic, or you are one yourself, but you know what? There is nothing to be ashamed of. Autistic people are just different, and there is no harm in being different. 
So many people out there never discovered their talents because they were bullied at school simply because they were different. Autism is not a disease, it might have some loopholes, but there is nothing you can't do if you have autism. 
Everyone has an equal chance to go ahead and make their life so why doubt yourself because of others? These quotes are dedicated to every autistic person out there.
Don't give up on yourself; you are to be treasured!
5 Common Senior Health Issues/Challenges That You Should be Aware of
Some of these diseases or health challenges are more common than others, but seniors, as a specific patient segment, can be more prone to all these conditions. As such, these are the illnesses or afflictions that we should all know about. We will all grow older and will all probably have an older person in our family. Hence it is information that we may one day need.
1. Osteoarthritis
This is the most common form of arthritis and causes stiffness in the joints and bones. It can cause serious movement problems in older adults and adversely affect normal routines in later life. Look out for early symptoms of poor movement and stiffness in cold weather, and don't simply medicate but arrange for a professional to conduct a scan or check to see if the bones and joints require any support or can be treated.
2. Nutrition and maintenance of weight
Eating the right food and eating enough of it to maintain your weight in your senior years is one of the major concerns. It is thus paramount to have a noted, set diet that can be followed on a regular basis. Many older adults or seniors also experience a lack of moisture that affects swallowing, otherwise known as dysphagia. It is often ignored and can cause further problems down the line. Knowing about and understanding products such as SimplyThick can be part of the solution and will assist the older person in swallowing, thus maintaining weight.
3. Depression and mental health challenges
Depression and mental health challenges can affect people of all ages, but older people are most at risk of loneliness which can be the cause of severe depression. This will then adversely affect or cause an early onset of memory disorders. It's important to discuss mental health with seniors and make them aware of available support services.
4. Diabetes
When the blood glucose levels are affected, rising below accepted healthy levels, it is termed diabetes. It is a serious disease that affects a large proportion of the elderly population across the globe and especially in America. With the associated rise in obesity and an ongoing love affair with fast and processed foods, Americans' sugar levels are spiking, and diabetes is the result. Ensure that blood sugar levels are tested and that older adults are well hydrated at all times.
5. Heart/pulmonary disease
Emphysema and chronic obstructive pulmonary disease (COPD) are the main issues affecting seniors. Breathing can become impaired by the weakening of muscle in the chest area and in the weakening of the heart tissue itself. Any heart inflictions will be best spotted by a medical practitioner, and thus any chest pain, difficulty breathing, and the like should be immediately referred to a physician or medical practitioner for advice.
Whether you live with an older person, provide care, or are just interested in your own aging process, you need to be aware of the aforementioned issues and health challenges.
Dementia FAQs for Senior Citizens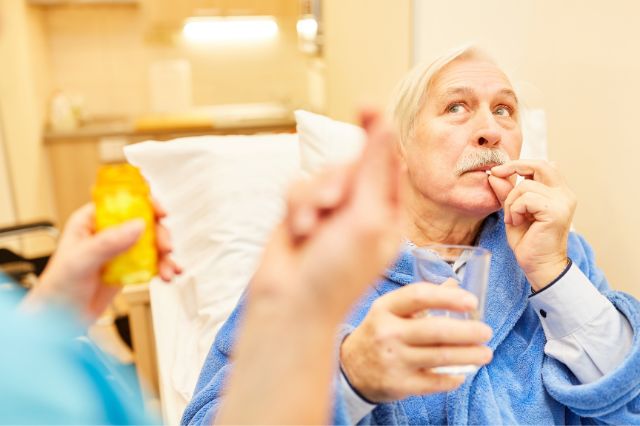 Dementia is a disease that dramatically affects an individual's memory, thinking, and social skills. It can be an arduous journey for both the senior citizen with dementia and their loved ones who care for them. Therefore, it is essential to familiarize yourself with resources available to those affected by dementia so you know the necessary facts to make informed decisions about providing support and care. This blog post will answer some of the most frequently asked questions related to dementia in senior citizens. Hence, you should feel more equipped to tackle any challenges associated with this complex condition.
What is dementia, and what are the causes of it in seniors?
Dementia is a progressive disorder that impacts a person's ability to think and remember. It can also cause changes in people's mood and behavior. While there is still much to learn about dementia, researchers believe a variety of factors can contribute to its development in seniors. These factors include genetics, the buildup of specific proteins in the brain, and lifestyle choices such as diet and exercise. Nevertheless, it's important to remember that dementia does not have a single cause. Instead, it is the result of multiple factors interacting over time. While you may not be able to prevent dementia, you can reduce the risk by staying active, eating healthily, and staying mentally engaged.
Symptoms of dementia and how to recognize them in a loved one
Dementia is a progressive and degenerative brain disorder that can affect anyone, and recognizing its symptoms in your loved ones can be challenging. One of the most common symptoms of dementia is memory loss, which can range from forgetting recent events to not remembering the identities of close family members and friends. Communication difficulties and mood, personality, and behavior changes are typical signs of dementia. These may include apathy, depression, irritability, and mood swings. If you notice these symptoms, speaking to your loved one's doctor as soon as possible is essential, as early diagnosis and treatment can significantly improve their quality of life. It is crucial to be patient and offer support, love, and care to your loved ones struggling with dementia, as it can be a difficult journey for both the patients and their loved ones.
You may find yourself asking: Do I have dementia? If this is the case, take the time to reflect on the signs mentioned earlier. If you feel like you're exhibiting them, scheduling an appointment with your doctor is best.
Treatment options for dementia and how to access them
Coping with dementia can be a challenging journey, not only for the affected patient but also for their loved ones. Luckily, various treatment options are now available to help patients manage their symptoms and improve their quality of life. From medication to therapy, these treatments can help to slow down the progression of this unpleasant disease and provide a sense of comfort to patients. However, accessing these treatment options can sometimes be challenging. It's essential to seek guidance from a healthcare professional and explore different resources available in your community. With a bit of support and guidance, patients and their families can work together to access the best treatment options for their unique situations.
Resources available to caregivers of people with dementia
Caring for a loved one with dementia can be a challenging and emotional experience. Fortunately, there are actually many resources available to help caregivers provide the best possible care for their loved ones, while also fully taking care of themselves. Support groups—both online and in-person—can connect caregivers with others who are going through similar experiences. Educational programs and training sessions can provide valuable information on how to manage dementia-related behaviors and symptoms. Respite care services can give caregivers a much-needed break, allowing them to recharge and care for their physical and emotional well-being. By taking advantage of these useful resources, caregivers can find the support they need to provide compassionate and effective care to their loved ones with dementia.
How Do Effective Products for Hair Growth Work?
Hair growth is a common concern for many individuals seeking to enhance the health and thickness of their hair.
While there are numerous products on the market that promote to claim hair growth, it's essential to understand how these products work. For example, hair growth shampoo and supplements for hair growth are products that have ingredients that contribute to their effectiveness. By choosing the right products and understanding their mechanisms, you can make informed decisions for your hair care routine.
What are key products for promoting hair growth?
One of the key products for promoting hair growth is hair growth shampoo. These shampoos are specifically formulated with natural ingredients that have been clinically proven to stimulate hair growth and improve overall hair health. For example, ingredients like Ecklonia Cava and Panax Ginseng are often included in these shampoos due to their hair-nourishing properties. These ingredients work together to provide essential vitamins and minerals directly to the hair and scalp, nourishing the hair follicles and stimulating growth.
Regular use of a hair growth shampoo can have several beneficial effects on the hair. Firstly, it strengthens the hair follicles, reducing the risk of breakage and hair loss. This is crucial because healthy, strong hair follicles are better able to support hair growth. Secondly, shampoo nourishes the hair and scalp, providing the necessary nutrients to support the growth of healthy hair strands. As a result, the overall quality and appearance of the hair improve over time.
In addition to hair growth shampoos, supplements can also play a vital role in promoting hair growth. Hair growth supplements are designed to provide the body with essential nutrients that support hair health from within. These supplements typically contain a blend of vitamins, minerals, and plant-based extracts that have been scientifically shown to promote hair growth and prevent hair loss.
What are key ingredients for promoting hair growth?
One key ingredient often found in effective hair growth supplements is biotin, which is a B vitamin. Biotin plays a crucial role in the production of keratin, a protein that makes up the structure of the hair. By ensuring an adequate supply of biotin, hair growth supplements support the body's ability to produce healthy hair strands.
When considering hair growth products, it's important to choose those that are formulated with high-quality ingredients and free from harmful chemicals. Look for products from reputable brands that prioritize the safety and efficacy of their formulations. By selecting products that are free from harsh chemicals, sulphates, and parabens, you can ensure that your hair and scalp are not exposed to potential irritants that may hinder hair growth.
How to achieve optimal results?
To achieve optimal results, it's essential to incorporate hair growth shampoo and supplements into your daily hair care routine. Consistency is key when using these products, as it takes time for the hair follicles to respond to the nourishment and stimulation provided. Over time, with regular use, you can expect to see improvements in the thickness, strength, and overall quality of your hair.
Here are some key steps to help you maximize the effectiveness of hair growth products and promote healthy hair growth:
Follow a Healthy Diet: Nutritional deficiencies can contribute to hair loss and slow growth. Ensure that you have a well-balanced diet rich in vitamins, minerals, and protein. Include foods like fruits, vegetables, lean proteins, whole grains, and healthy fats in your meals to provide your body with the necessary nutrients for hair growth.


Stay Hydrated: Drinking an adequate amount of water is essential for overall hair health. Proper hydration helps in maintaining scalp health and supporting the growth of healthy hair strands. Aim to drink at least 8 glasses of water daily.


Choose the Right Products and Follow instructions: Select hair growth products that are suitable for your hair type and address your specific concerns. Look for products with natural ingredients that are known to promote hair growth and are free from harsh chemicals that can damage the hair and scalp. When you bought hair growth products, carefully read the instructions provided with the hair growth products and follow them as recommended. Each product may have specific usage guidelines and application methods to maximize its effectiveness.


Avoid Excessive Heat and Styling: Excessive heat from styling tools like blow dryers, straighteners, and curling irons can damage the hair and hinder growth. Limit the use of heat styling tools and opt for heat-protectant products when necessary. Embrace air drying and gentle styling techniques to minimize damage.


Manage Stress: Chronic stress can contribute to hair loss and hinder hair growth. Practice stress management techniques such as exercise, meditation, deep breathing, or engaging in activities you enjoy to reduce stress levels. Prioritizing self-care and overall well-being can positively impact your hair health.
Conclusion
In conclusion, effective products for hair growth, such as hair growth shampoo and supplements, work by nourishing the hair follicles, providing essential nutrients, and stimulating growth. These products are formulated with natural ingredients that have been scientifically proven to support hair health. By choosing high-quality products and incorporating them into your routine, you can enhance the appearance and thickness of your hair. Remember to consult with a healthcare professional or dermatologist for personalized advice and recommendations based on your specific hair care needs.