Five Tips to Survive Crypto Winter
Crypto investors suffered this year. Bitcoin as well as other digital products have been pummeled by macroeconomic upheaval since late 2021 when the global currency market value topped $3 trillion. Bitcoin and Ethereum are down over 70% from their all-time highs, making the space valued just under $1 trillion.
Crypto booms every 4 years as new competitors find the innovation and hype increases, but it invariably crashes once market euphoria peaks. "Crypto winters" are marked by market drops, project washouts, and dramatic selloffs. Bear markets can be a good time to regroup before the next market cycle, albeit few crypto aficionados like them. Here are our five most important crypto winter survival strategies.
Sticking Around
Crypto winter is tough, but bear markets are where many individuals make real money. Bear markets wash out projects without underpinnings, product-market fit, or scams. Product plus business development replaces pricing action, marketing, and hype.
Solana, Cosmos, or Uniswap launched in bear markets. This is the second reason staying around is crucial for weathering the crypto winter & thriving in the following cycle.
Many "greater fool" cryptocurrencies are mislabeled Ponzi schemes. While it happens in all markets, the importance of being early in the digital currency market cannot be overstated.
Rethinking Thesis
While financial setbacks are never pleasant, they can prove educational. This crypto winter is indeed a great time to take stock of your investing thesis, learn from your past mistakes, and be ready for the next bull run.
The significance of a drop of 70% from the peak of an asset or asset class might vary widely.
A large drawdown may not, however, signify that an investor's thesis was wrong, to begin with.
Second-Order Thinking
Multiple catalysts and storylines drive every crypto bull cycle. The 2017 upswing was characterized by ICOs on Ethereum and the idea that blockchain technology is more important than Bitcoin itself.
Startups generated millions selling essentially useless tokens on bogus claims to tokenize and decentralize anything. Bitcoin's 2020 halving and extraordinary post-pandemic money production highlighted its potential as an apex hedge against inflation assets, starting the last bull run.
Due to the larger fool effect, successful cryptocurrency investing involves anticipating others' expectations rather than trying to outperform the market.
First-order thinkers are trying to anticipate if Aptos will beat Solana, while second-order thinkers are trying to forecast which blockchain the most naive investors would choose in the next cycle.
Thinking in Accordance with Expected Value
Making only assets with a positive expected value can be a helpful mental model to apply while trying to weather downturn markets and crypto trading. The expected value (EV) of a random variable is the product of the probabilities associated with each of the potential values for that variable. However, there are finance assistance sites like bitsoft360  which are all there to aid novice or expert investors with trade management strategies.
While expected value can help you decide whether an investment is worthwhile, it's important to remember that even a tiny shift in your assumptions can often turn a profitable EV trade into a losing one.
Patience
Crypto winter requires patience. Even the most steadfast Christians might struggle mentally throughout winter. The worst macroeconomic conditions because of the Great Financial Meltdown are behind the bear market. Cryptocurrencies could fall for up to three years. Sidelined investors may find waiting simple, while those with a large crypto holding may find it difficult.
Many investors establish life-changing portfolios in bear markets, but perseverance, research, and insight are needed to choose the altcoins that will beat the market in the next leg up.
The Final Thoughts
As this year has shown, the crypto market isn't for the weak of the heart. Upside volatility aids cryptocurrencies in reaching record highs throughout bull runs, but it also contributes to their violent declines during bear markets. However, the main beneficiaries in this area so far have been those that take the long view and learn to thrive during economic downturns. Following the advice in this piece should help investors get ready for the next crypto market rise, assuming crypto doesn't perish. While the underlying principles remain the same, it remains crypto winter.
Can a Desktop Wallet Be Hacked?
Desktop wallets are one of the safest ways to store your cryptocurrency. While they take extra steps to set up and manage, they're worth it if you want peace of mind.
Another reason to invest in a desktop wallet is that these devices are also less susceptible to theft by malware than hot wallets. Hot wallets are connected to the internet and thus more vulnerable to hacking.
Are desktop wallets vulnerable to hacks?
In short, no. When you find the best desktop crypto wallets available you will notice they are not connected to the internet and, therefore cannot be hacked by malware. To access your cold storage wallet, a hacker would have to steal it from you physically. You can physically store your hardware wallet in a safe or secure deposit box for added security. This makes it basically impossible for a thief to steal your cryptos.
Still, keep in mind that you should never use cold storage as an excuse for not keeping up with your security practices. These include regularly backing up your wallet regularly and having strong passwords.
Additionally, if your computer is infected with malware or a virus, there is the possibility that your hard wallet will be compromised.
Trustworthy desktop wallets
If you're keeping a significant amount of money in a cold storage wallet, it's best to use a hardware wallet like the Trezor or Ledger. These wallets are more secure than software wallets since they don't store your private keys on your computer (which could be hacked).
They also have built-in screen displays that make it easy to check balances and even send and receive cryptocurrency without connecting them to any other device.
However, they cost significantly more than software wallets ($100 or more), so if you just want to keep some small amounts of cryptocurrencies as savings for regular purchases or as an investment for yourself, then it may not be worth buying one.
Paper wallets
If you're looking for something else, consider using a paper wallet. Using this type of wallet requires you to write down/print out your crypto keys. These types of wallets are cheap and entirely secure.
But if someone finds out where your paper wallet is hidden, they can easily access your funds. A paper wallet can also get damaged or destroyed if you're not careful. I recommend that you make use of a hardware wallet.
Air gapped wallets
Air-gapped wallets are the most secure way to store your Bitcoin because they don't have connections to the internet or other computers. However, using them comes with challenges, such as manually inputting all information necessary for transactions into your cold storage wallet.
What is the best crypto wallet for me?
Regarding security and convenience, you have to pick your poison. Hot wallets offer the easiest way to make transactions but are also the least secure.
Cold storage is the opposite: it lets you keep your coins offline in a safe place with minimal risk of being hacked or stolen; however, that means you won't be able to trade them for goods or services as easily and freely.
The solution?
Use both! It may seem counterintuitive at first glance (and if this is your first time hearing about cryptocurrency wallets), but having both types of wallets can actually help mitigate some risks. That's because you'll have more options for storing crypto and added security.
For example: I want some extra cash on hand for an upcoming trip abroad but feel uncomfortable leaving my entire savings sitting safely behind my cold wallet's four walls. What I can do is deposit some extra coins in my hot wallet for me to use.
Cold storage wallets are safer from theft than hot wallets because they are not directly connected to the internet.
This eliminates the risk that malware could infect your device and steal your bitcoins, as it would with a hot wallet.
Conclusion
Overall, cold storage wallets offer a much higher level of security than hot wallets. However, they also risk losing access to your funds if you don't have backups or make mistakes when transferring money between addresses.
This can be somewhat mitigated by using a hardware wallet. If you want to keep your Bitcoin network transactions confidential, it's best to keep your private keys offline so hackers can't get access to them.
With PaydayPact's online payday loans for bad credit, you can incorporate E-Commerce into your business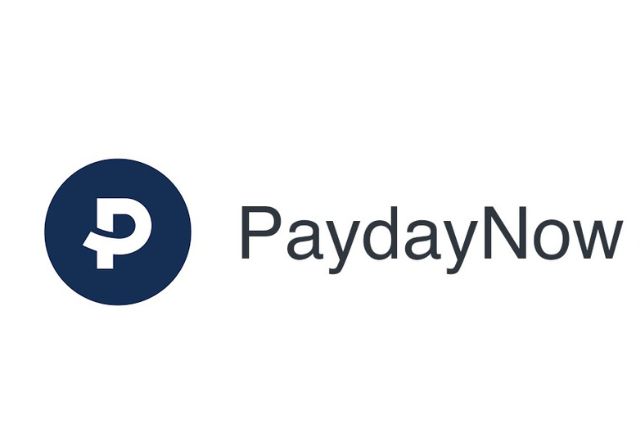 After the sudden appearance of COVID-19, people were forced to keep a social distance from each other. Online shopping was their only option in this situation, so they did it. During the epidemic, new criteria were created for digital solutions and online buying patterns, which have evolved since. When it comes to developing your company's online presence, now is the best time.
E-commerce is a terrific method to expand your business in the post-covid era. By employing digital solutions, a company's internet presence can be greatly improved. As a result of the COVID-19 outbreak, many business owners are in grave financial problems, and this is having a negative impact on their credit scores. At the present, it's difficult to invest. The present pandemic has impacted more than just the cigarette business. According to Eco Vape, a supplier of e-cigarettes, the number of customers purchasing their products online has increased significantly.
Then again, there is no need to get enraged. payday loans make having a website and keeping up with all of your online profiles a breeze.
Learn about PaydayPact's online bad credit loans and get the cash you need as a small company owner by consulting with financial experts and investigating PaydayPact.
It's possible that you're wondering about the process of applying for and receiving these loans. Learn more about how online payday loans can help you build your business by reading this post.
Online payday loans are exactly what they sound like: short-term loans taken out against your next paycheck.
You'll get instant access to money with these short-term loans. These loans aren't like the others you've seen before. If you have a low credit score, you should apply for a payday loan online. When applying for a loan, you don't have to worry about your credit score. Using a traditional loan, on the other hand, means the transaction will take longer because you won't have this ease. You may take advantage of all of your alternatives when it comes to borrowing money with the help of a payday loan professional.
Your digital transformation can get off to a faster start if you have the support of an online lender. Discover how an online payday loan can benefit your business in the sections that follow.
Apply for online payday loans to take advantage of e-commerce.
During this pandemic, survival is incredibly tough. If you want your business to thrive, you must instantly transition to e-commerce. Immediate financing is required to deal with these dire conditions. These loans are a great option if you need money immediately. Your digital transformation doesn't have to be held up by a difficult process. The loan doesn't require a lot of paperwork.
You'll have access to your account funds the next day. You can begin integrating eCommerce into your business as soon as possible with this solution.
Having a bad credit score will not affect your business.
If you have a low credit score, you are less likely to get a loan. Internet lenders might help you get out of this dilemma. As a result, your credit rating will have no bearing on whether or not you are approved for a loan.
To a greater extent than traditional financial institutions, payday lenders focus solely on the borrower's ability to repay the loan. To enter the country, all they require is that you have a regular employment and that you are at least eighteen years old.
Short-term loans don't have long-term obligations because they're short-term loans.
It's best to take out a payday loan in case of an emergency.
It's hard for owners of small businesses to deal with their losses because of the lockdown. It's possible that returning to normal will take some time. To make it in the market, you'll need a level mind and the ability to make sound financial decisions.
Using online payday loans, your business will be able to pick up speed and deliver the fast services you need during these times.
Building a strong online presence that comprises a visually appealing and innovative website. You have the ability to have a huge impact on your business.
How to Make Use of Online Payday Loans
Applying for a payday loan online even if you have bad credit is really simple. An online lender can be found simply by visiting a website. Loan applications can be submitted online. Lenders on these websites might help you secure a loan based on the information you provide about yourself. You'll raise your credit score by repaying the loan on time and having a good credit history. To begin, you'll need to meet the minimum requirements for a bad credit loan. You should think about the following things before you apply for a loan:
A bank account in good standing is required when applying for these loans. In order to speed the deposit of your money into their account, they need access to their account. Compared to sending money through the postal service, this method is even more secure and safe.
The following are the facts:. By providing them with your email address, you open a channel of communication with your lenders. If you'd like to stay up to speed on the application and procedure, this is a good option.
As long as you can show lenders that you have a steady income, they will have more faith in your ability to repay the loan. When you have a stable income, you can organize your finances more effectively, which improves your credit score.
Obtaining a Loan is possible in several ways.
Upon completion of all processes and acceptance of the terms and conditions, your money will be deposited into your bank account. Shop around before applying for a loan to find the best price for your circumstances.
If you want to get into e-commerce as quickly as possible, online lending options are an excellent option. You should take advantage of this opportunity as soon as possible. Why would an online lender lend you money at any time? Because of this, direct lenders can assist you get a quick infusion of capital to expand your company quickly.
Non-Fungible Tokens and the Music Industry: Legal Considerations
Non Fungible tokens (NFTs) are digital assets that can be distributed, traded, or transferred by the user. In recent years, these types of digital assets have taken off with blockchain technology and cryptocurrencies like Bitcoin. Since the issuance of NFTs is a relatively new concept of law, there are many legal questions to be explored. Currently, many innovative companies are creating NFTs and incorporating them into training, loyalty programs, and games. These NFTs are often used to tie a physical good or service to the blockchain. For example, the art industry is looking to use blockchain technology to verify the authenticity of artwork through a decentralized ledger.
NFTs are essential in blockchain technology because they can be used as a bearer asset that can only be transferred by their owner. The concept of non-fungible tokens originated when cryptographers were looking for unique ways to identify users within the Bitcoin network. Since this identification of users was a necessity, it was important to also find a way to differentiate one user from another. This was when the concept of non-fungible tokens came about. Unlike fungible tokens (such as Bitcoin), NFTs are unique and do not have an equivalent value.
What Are NFTs?
NFTs are digital assets that can be programmed to represent a physical object, such as artwork. NFTs can also represent other intangible assets like loyalty points or vouchers. A key part of the NFT is the token. A token is a digital asset that binds an asset to a blockchain. Tokens are generally given to users as incentives or rewards for doing work within the platform or service. For example, tokens could be awarded for training on how to use the platform or complete tasks in a game. These tokens can be used to unlock features, purchase goods, or sell for other currencies. NFTs are often structured as smart contracts.
NFTs differ from fungible tokens in a number of ways. NFTs are unique assets that have the ability to be complex. These types of digital assets may require extra information besides an ID number to differentiate from another token. Fungible tokens do not require any extra information to determine their value, and therefore, their function is limited in comparison to non-fungible tokens.
NFTs in the Music Industry:
Digital assets are also an attractive prospect for the music industry. With non-fungible tokens, artists could track and license their music in a new way. Prospective artists could create a token of themselves, which would then be reflected on their website or social media page. These tokens would be easily accessible to music companies such as record labels, music publishers, and other platforms that need to identify the artist to license their work.
In the current music industry, finding and contacting artists is a difficult process. The current music industry system is dominated by record labels. Many labels are large and operate as a cartel, which makes the process of contacting artists hard to navigate. With non-fungible tokens, prospective artists could create a token of themselves and their music would be listed on their website for the world to see. The token supported by an NFT system could be used to pay artists directly, instead of having to use another company such as Spotify. NFTs have many applications in the music industry and have created many new opportunities for musicians.
What Rights Are Required to Mint an NFT?
In order to mint an NFT, the person who owns the asset must have rights in order to issue it on the blockchain. If a musician creates a token and then sells that token, they may be violating their contract with their label or publisher. Therefore, it is important for musicians and artists to consult with an attorney before creating tokens of themselves.
When it comes to the music industry, the rights may only be limited to that of a physical object. This means that if a musician creates an NFT and sells it, they may not be able to recognize another sale of that same product in another country. The same can be said for other musicians who are performing on tour with their bands. If the band members create tokens for themselves for show ticket sales, then each member can sell those tickets separately.
Conclusion
Non Fungible tokens are an exciting new concept in blockchain technology that is quickly changing the music industry. The artists and musicians need to consult with their record label or publishing company before creating tokens of themselves. Since there is no standard for recording rights in the music industry, a token may be limited to the rights associated with a physical object. Therefore, each individual NFT will have its own set of rights and needs to be considered as part of the overall contract.