80 Best Food Quotes for People Who Love to Eat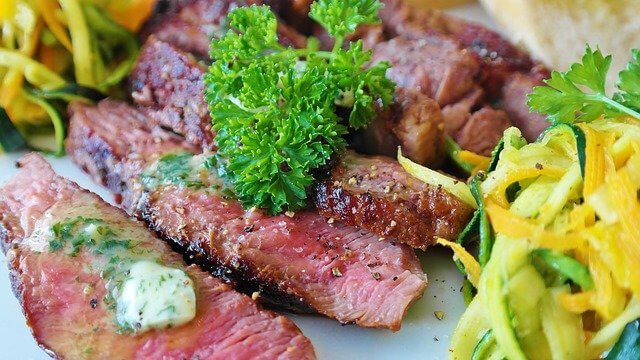 You would not find a person on this planet who is not a foodie. Almost all of us have an overt or covert foodie inside us. This is why the world is becoming more and more prone to foods of all kinds. Be it fast food or fine dining, we have started eating food of different ethnicity now.
Almost all of the world's ethnic food is now available everywhere, in every major city of each country. You don't have to live in Italy to enjoy Italian food anymore. We are sharing the best food quotes for you and your friends to tease your tastebuds.
Trust us, you are going to get hungry after reading these.
Food Quotes Every Foodie Should Live By
Hard work should be rewarded by good food. –Ken Follett
I just don't want to look back and think, I could've eaten that.
The food you eat can be either the safest and most powerful form of medicine or the slowest form of poison. –Ann Wigmore
Part of the secret to success in life is to eat what you like.
There is no sincere love than the love of food. –George Bernard Shaw
People who love to eat are always the best people. –Julia Child
Food is not just eating energy. It's an experience.
Good food is the foundation of genuine happiness.
The only thing I like better than talking about food is eating. –John Walters
If you keep good food in your fridge, you will eat good food.
If you expect your life to be smooth always without any ups and downs, just imagine your biryani as plain white rice. Because all the ups and downs are like spices that make the biryani worth drooling. –Priscilla Sadanand
I'm a girl who is 'moody' as well as 'foodie.' So handle with the care my mood swings as well as my food swings.
Food should be the most crucial thing you should think seriously about. But sadly, it is the least we think of in terms of its significance on our health and just eats without giving a second thought. This is why a lot of people complain of digesting related problems and other diseases of our stomachs.
These quotes shed light on how should you eat and what consuming unhealthy food does to your body. Simply put, what you eat does not reflect your preferences rather your whole lifestyle.
Good Food Quotes to Brighten Your Day
There is nothing more romantic than delicious food.
Cooking is all about people. Food is maybe the only universal thing that really has the power to bring everyone together. No matter what culture, everywhere around the world, people eat together. –Guy Fieri
One cannot think well, love well, sleep well if one has not dined well.
Food brings people together on many different levels. It's the nourishment of the soul and body: it's truly love. –Giada De Laurentiis.
Your diet is a bank account. Good food choices are good investments. –Bethenny Frankel
Food may be essential as fuel for the body, but good food is fuel for the soul. –Malcolm Forbes
Laughter is brightest where food is best. –Irish Proverb
Food is art and science. So, you take something out, you have to work with the recipe to make sure that you're providing delicious food with cleaner labels.
Tasty food and good things are always complex to prepare but give more happiness afterward, so be in patience, and just do your job. –SumithRawal
You don't need a silver fork to eat good food. –Paul Prudhomme
With the swiftly growing fast food and junk food culture and sharing what you eat on social media, what's everyone forgetting is why we basically eat food. Do we eat food to only satisfy and feed our tastebuds? Or is there a higher purpose of eating food like staying healthy and detoxicated so you could perform your everyday duties more diligently?
Our collection of good food quotes above will highlight what actually is good food and do people need to move to healthy food. Take your body as a bank account. You will only be able to withdraw what you invested in. So if you want to live long and healthy, invest wisely.
Funny Food Quotes That Will Get You Thinking … and Hungry
To eat is a necessity, but to eat intelligently is an art. –Francois De La Rochefoucauld
A balanced diet is a cookie in each hand.
Any pizza is a personal pizza if you believe in yourself.
I won't be impressed with technology until I am able to download snacks from the internet.
I like hashtags because they look like waffles.
The older you get, the better you get unless you're a banana. –Betty White
Pasta doesn't make you fat. How much pasta you eat makes you fat. –Giada De Laurentiis
Sometimes I think, "What is Friend?" And then I say, "Friend is someone to share the last cookie with."
I'm sorry for what I said when I was hungry.
Ways to my heart: Buy me food, make me food, and be food.
When people ask me what is more important, food or love, I don't answer because I'm eating.
How about we take this to the bedroom… I whispered to my snacks.
I'm on a seafood diet. I see food, and I eat it.
I'm just a girl, standing in front of a salad, asking it to be a donut.
You'd find a lot of people lecturing you about what you should eat and what impact it has on your body. Even if you badly need counseling on it, constantly getting schooled can make you bore and dull. This is why you always need funny food quotes to help you out in the least worrisome way.
You can use them on your doctor too to annoy him more lightly. Also, sending these quotes to your friends or using them as your Facebook caption can make you look cool. Remember, your joke can bring a smile to someone's face today. How else could you contribute to this world?
Healthy Food Quotes Everybody Will Relate To
Food is fuel. Eat to live! Don't live to eat.
The doctor of the future will no longer treat the human frame with drugs, but rather will cure and prevent disease with nutrition. –Thomas Edison
Eat breakfast like a king, lunch like a prince, and dinner like a pauper. –Adelle Davis
It's easier to change a man's religion than to change his diet. –Margaret Mead
Instead of seeing organic food as an expense, view it as an investment in your health and a donation towards a safer and better world.
I love fresh fruit and vegetables. I'm not a strict dieter. I don't think that anything in life should be so regimented that you're not having fun or can't enjoy it like everybody else. Just know that fresh food is always going to be better for you. –Carrie Ann Inaba
When diet is wrong, medicine is of no use. When diet is correct, medicine is of no need.
You are what you eat, so don't be fast, cheap, easy, or fake!
Eating healthy, clean, and nutrient-rich food fills your body with energy, nutrients, and antioxidants. Imagine your cells smiling back at you, saying thanks.
You may have heard this quote quite a lot by now that an apple a day keeps the doctor away. Why do you think they say this? What do you believe is the analogy between an apple and a doctor for? It's okay, you don't need to feel like the examination hall right now. Let us help you with this.
Since Apple is one of the healthiest fruits having lots of fiber in it, keeps you away from almost all the diseases. So you don't need to see the doctor ever again if you intake one Apple every day. This is how crucial healthy food is to our lives.
Food Sayings from Famous Chefs
The kitchen is a country in which there are always discoveries to be made. –Grimod de La Reyniere
I maintain standards, and I strive for perfection. That level of pressure is conveyed in a very bullish way, and that's what cooking is all about. –Gordon Ramsay
Cooking is about passion, so it may look slightly temperamental in a way that it's too assertive to the naked eye. –Gordon Ramsay
A recipe has no soul. You, as the cook, must bring soul to the recipe. –Thomas Keller
When we eat together, when we set out to do so deliberately, life is better, no matter what your circumstances. –Thomas Keller
But once in a while, you might see me at in and out burger; they make the best fast food Hamburgers around. –Thomas Keller
Desserts are like mistresses. They are bad for you. So if you are having one, you might as well have two. –Alain Ducasse
I only get fat when I eat food cooked by other chefs. At home, my wife does all the cooking. She makes simple things like soups and salads. We both like steamed tofu. –Alain Ducasse
Real food doesn't have ingredients; real food is ingredients. –Jamie Oliver
If you can eat with mates or friends or family, I mean, it's such a brilliant thing, isn't it? If you feel really rubbish and you have a nice bit of food it makes you feel good, you know? –Jamie Oliver
A lot of people believe that we should try the recipe as we hear it from any chef. But take a look at what the chefs around the world have to say about this. For them, you can bring the soul to any recipe in the world. This means you can try the recipe in your way.
Moreover, you can get tips on cooking and food from these quotes too.
Food Captions Ready to Share on Instagram
Good food is a good mood.
Everything is fine if it is made of chocolate.
When you eat food with your family and friends, it always tastes better!
I love pizza. I want to marry it, but it would just be to eat her family at the wedding.
I just want someone to look at me the way I look at food.
Eating spaghetti requires so much attention. That's why you can never feel lonely while eating it.
Despite what psychologists will say, it's completely fine to replace love with food.
After a good dinner, you can forgive someone, even your family members. –Oscar Wilde
I lost some weight once, but I found it again in the fridge.
I need social distancing from my refrigerator.
Is it just me, or does this meal look more scrumptious because I'm on a diet?
Even though we don't appreciate and encourage the fast-growing trend of sharing what you are eating on social media, we have picked out the best food quotes you can use as your caption. Don't get us wrong, but the kind of captions some people use over their food is totally irrelevant and doesn't intrigue the readers.
You should have a caption having more potential to lure a reader than does your food. Isn't it the sole purpose of sharing the captions anyway?
Delicious Food Quotes to Satiate Your Soul
I do not like broccoli. And I haven't liked it since I was a little kid and my mother made me eat it. And I'm President of the United States, and I'm not going to eat any more broccoli. –George Bush
Vegan food is soul food in its truest form. Soul food means to feed the soul. And to me, your soul is your intent. If your intent is pure, you are pure. –Erykah Badu
As the dry thirsts for water, the starving hunger for food, and lungs demand air to breathe, the one thing a soul truly craves is freedom.
Food is symbolic of love when words are inadequate.
I get way too much happiness from good food. –Elizabeth Oliver
I have an enormous fondness for delicious food. It's very comforting.
Cooking is like love. It should be entered into with abandon or not at all. –Harriet van Horne
We are sure you have already started drooling after reading these delicious food quotes. We have picked these quotes for you from famous personalities to unknown individuals. But there's one thing you'd find common in thing and that is their love for food.
There are a lot of traditional sayings about food in various cultures but there's one that we love the most. It goes something like if you want to win someone's heart, cook them delicious food with your own hands. Don't get them tailor-made food from any restaurants but prepare everything yourself and you will have them.
Street Food Quotes You Would Like to Know
If you wanna eat the best, visit a famous restaurant. If you wanna beat the best, visit a street food. –Prashu
Happiness has to be about 'eating spicy street foods with friends.'
You know, when you say 'street food' to an American, maybe it sounds like they are actually eating off the street. –Greg Drescher
Street foods: A spicy beat travel via ears, nose, and tongue to quench our stomach. –Devisri Eswaran
Street food, I believe, is the salvation of the human race. –Anthony Bourdain
There is so much more vegetable use in Thailand, India, and China than meat. Yes, when you go to the markets or buy street food, you see shrimp or chicken- but mostly vegetables.
I think of[street food] as the antidote to fast food; it's a clear alternative to the king, the clown, and the colonel. –Anthony Bourdain
You will get many people in your life who'd speak derogatorily of the street food like it's not of great quality and bad tasting food. But the truth is quite the opposite. A lot of times the street food can taste way more delicious and healthier than what a five-star restaurant would offer on its menu.
Street food doesn't need to be unhealthy. After all, it's cheaper just as we cannot proclaim that fancy restaurants' food is always healthy because it is expensive. So next time before you go to street food, read our quotes and feel confident and proud of your preferences. Also, you can share one of these quotes you think needs a perspective shift.
Conclusion
We hope you got to learn a lot about food through this blog and had a chance to unlearn your past experiences and stereotypes, if you had any, too. This is all we wish for through our blog. To break stereotypes and share knowledge for the growth of a common man's intellect.
We believe, together we can learn from the experiences and exposure of great people and this is why we share quotes on multiple topics with you. Absorbing them will alter your life altogether making you a brand-new person. Enjoy your next meal while we are busy preparing new blogs for you because we are sure this article made you starve!
What to Consider when Purchasing Gin Online
Many individuals would like to enjoy their weekend out or parties by sipping some beverages for enjoyment. These drinks enhance the experience by making the day enjoyable with friends, colleagues, or relatives. Gin is a popular drink that most Singaporeans, especially the youth, prefer for their different occasions for leisure and enjoyment. Choosing the appropriate for your occasions becomes daunting with the different brands and flavors available. Read through the article to understand the top factors to consider when purchasing Gin online. Check different websites and choose the one with the one offering numerous options for you to choose from.
1. Delivery
When purchasing liquor online, delivery is a factor you must consider. Different online liquor stores offer varying delivery terms after purchasing or ordering your liquor. Before buying your Gin online, it'll be wise to research and choose the appropriate store offering the appropriate delivery terms. The terms include the duration or delivery means of delivering and the cost of delivering the liquor to your designated location. It'll be an essential step to avoid or prevent issues while delivering your drink.
2. Varieties Available
Gin comes in various varieties having different flavors and tastes to your preferences. With the wide range of tastes and flavors available, choosing an online vendor with a wide range of Gin and other drinks will be vital. Check different websites and choose the one with the one offering numerous options for you to choose from. By visiting https://www.ishopchangi.com/en/category/wine-and-spirits/wine-and-spirits-spirits/gin, you can get a wide variety of Gin. The wide variety offers you the luxury of choosing the one that suits your needs, preferences, and occasions.
3. Credibility
With the growth of online businesses, many individuals and companies have websites to sell and advertise their different products. Some websites or vendors might be credible, while others are scammers. Thus, when looking for the appropriate gin drink, it'll be vital to consider the credibility of liquor to avoid falling into the arms of scammers. You can seek recommendations from experts, friends, and colleagues to check if the website is legit or credible. The store should also have proper licenses and certificates to sell liquor online. Choosing credible or reputable guarantees you the best gin options and quality.
4. Customer Reviews
When choosing the right online supplier for your gin liquor, customer reviews are an essential consideration. They are essential features that help you understand what prior customers say about the vendor's services and the quality of Gin. If you want high-quality Gin, it'll be vital to choose a vendor with consistently positive reviews from the customers. You can check the customers' reviews on the supplier's website or official social media pages. Nonetheless, it'll be vital to avoid falling into false or manipulated reviews and comments.
Conclusion
With the numerous online liquor stores available, you may find it difficult to choose the right online store for your Gin delivery. However, when looking for the appropriate gin online store, it'll be imperative to consider the delivery terms, website's credibility, varieties available, and customer reviews to get the right one. Choosing the right online liquor vendor guarantees you the right high-quality Gin for your different occasions.
Most people when asked what they think about Singapore, will probably mention Chinese food and Indian food. Though both are excellent options, you may be missing out on the broader spectrum of cuisine. Most popular restaurants in Raffles City are excellent choices for those with a penchant for different types of cuisine. Brotzeit is a German sausage and steakhouse that offers popular dishes, including Weiss and dunkels, and seven types of sausages, including schnitzels and currywurst.
Popular Cuisine Served at Raffle City
Many people enjoy raffle city currywurst as well as their sausages and cocktails. They are also known for their Weiss and dunkels served with an excellent selection of snacks. below are popular types of cuisine in raffle city
1. Hainanese Chicken Rice
The dish is basically steamed chicken that is served with cooked rice. Normally cooked in chicken stock, it is seasoned with spices like turmeric and coriander. This makes it a very delicious dish that can be enjoyed. The fragrant aroma makes you yearn for a taste of this dish.
2. Beef Rolls
The beef rolls at raffles city restaurants in Singapore are made using tender beef slices rolled with a specially made pastry sheet filled with minced pork, onion, and carrot. This dish goes well with fried rice. Moreover, the beef rolls can be enjoyed with chili sauce.
3. Bamboo Clams
Bamboo clams are like steamed dumplings made using minced pork and other spices. The clams have to be cooked for about 20 minutes, after which they are available for you to taste. All of this is done with a special sauce called black bean sauce. it is eaten by putting the bamboo clam in your mouth and sucking out the meat inside.
4. Curry
There are many different types of curry served at raffles city in Singapore. Still, the most popular one is the curry chicken curry which comes with chicken, potatoes, carrots, onions, and sometimes peas. Served with bread, it is a must-have when going to any restaurant in Singapore. You can also try tandoori chicken, which is also very popular.
5. Glutinous Rice
Glutinous rice is a popular food in many countries like China and Singapore and is available worldwide. It is eaten by mixing it with meat or other ingredients such as egg, Chinese sausage, and curry leaves. When going for a meal at Raffles City, do not forget to try this.
6. Barbecued Stingray
Stingray is a delicacy in Singapore because it is served with chili sauce, making it delicious. Stingray is very popular for fancy dinners. The classic stingray comprises meat slated in thick sambal sauce with diced tomatoes. However, the more modern version features grilled stingray meat, usually on a barbecue plate.
7. Dim Sum
Dim sum is another popular food that is served in Raffles City. It comes in many different flavors like pork, beef, and chicken. Again, there are some dishes with noodles that are very delicious.
8. Fried Soup Noodles
fried soup noodles are a tasty Morrocan dish served with chili sauce. Its ingredients include fishball, fenugreek, dried shrimp, and meatballs in light curry gravy. Fried soup noodles are typical in most Raffle city restaurants.
9. Beef Noodles
it is a popular dish made using beef slices in a special sauce with noodles. Moreover, it can also be served with rice
Conclusion
Raffles city is one of the best places to enjoy various tasty food. It offers unlimited options for anyone looking for a nice place to enjoy a great meal. Good food can be found in any part of Singapore. On your next visit to Raffles city, let Brotzeit be the top restaurant on your to-do list – you will enjoy the above plus other myriads of dishes.
5 Different Types of Mocktails for Party
Parties are something that makes our life fun. Whether it is a summer party, particular occasion party, or just a small get-together, the mocktail parties can make any occasion special because of their uniqueness, and you can also invite children with you to these mocktail parties.
There are so many different types of mocktails that you might get confused on which mocktail to include and which isn't good for a party. So we are here with some of the best mocktail ideas that will make your party more fun and unique with its pretty color and different tastes. Let's read on to know about this super fun and delicious mocktails:
1. Mint Lemonade
Are you a mint or no-mint person? Well, it doesn't make much difference because we knowingly or unknowingly use mint in our everyday lives (example: toothpaste). Many people like to throw a mocktail party in two categories, mint mocktails, and non-mint mocktails.
Did you imagine that mint would make so much difference in the drink? Well, talk aside if you are planning to add mint mocktail in your mocktail party, then try giving a chance to mint lemonade. The mixture of sour lemon and mint will make the best refreshing mocktail. Besides, the pretty color of the mocktail will make it more attractive and delicious.
2. Mojito
When it comes to mocktail parties, we can't leave out Mojito. We all might have heard about this non-alcoholic drink loved by everyone. This Cuban drink is quite famous all around the world. You can make it by mixing lemon, mint, sugar/sugar syrup, and soda.
Although it's a non-alcoholic drink, you can add a bit of alcohol(instead of soda) to make it more delicious. Look at the ingredients; you will get an idea of how Mojito would taste. A bit sour, a bit minty, and sweet with a punch of soda. This combination makes it the popular summer and all-time favorite drink for any party.
3. Citrusy Mocktail
If you are planning to throw a unique mocktail party, then you should also prepare some unique mocktails. One of the best unique mocktails is a citrus mocktail. Made with different citrus fruits like orange, lemon, clementine, pomelo, etc., this combination of citrus fruits will make the dreamy unique mocktail.
You can also add sparkling water, soda, or sugar syrup as per your preference to make it more drinkable. Many mocktails are made with citrus fruits, but the combination of all citrus fruits in one mocktail is differently awesome. What's more, a citrus mocktail can be used on any occasion.
4. Fruit Punch
It's not surprising when we add fruits in mocktails but have you ever thought about how a combination of different fruits(citrus and non-citrus) can make a different mocktail? If you think there might be a guest in your party that has a particular preference for fruits, then you can add all that you think is a good combination for a mocktail in one drink.
Try combining two sweet fruits and two citrusy fruits with soda/alcohol for best results. This can make a healthy mocktail for children if you don't add alcohol. There are many fruity and non-fruity mocktail ideas on Barossa Distilling Co. that you will be surprised to see so many categories of mocktails.
5 ButterBeer
If you are a Potterhead, then this mocktail idea will make your day(or shall we say party?). You might have heard about ButterBeer (if you know, then you know!) quite a few times from the people around you. But did you know you can add ButterBeer to your mocktail party too?
Well, unlike the name, it doesn't require beer in it. You need milk/cream, soda, sugar, and butter(a bit of alcohol if needed). This brownish drink will make your mocktail party better. Although it doesn't have any ingredients like any other mocktails, it can be included in a mocktail party because of its famous demand.
Final Words
These are some different mocktails that will make your mocktail parties fun and joyful. Organizing mocktail parties seems like an easy idea, but when you get into the process, you will know how different and unique the party will turn out to be.