65 Funny Hair Quotes 2020 (Ready for Social Media Sharing)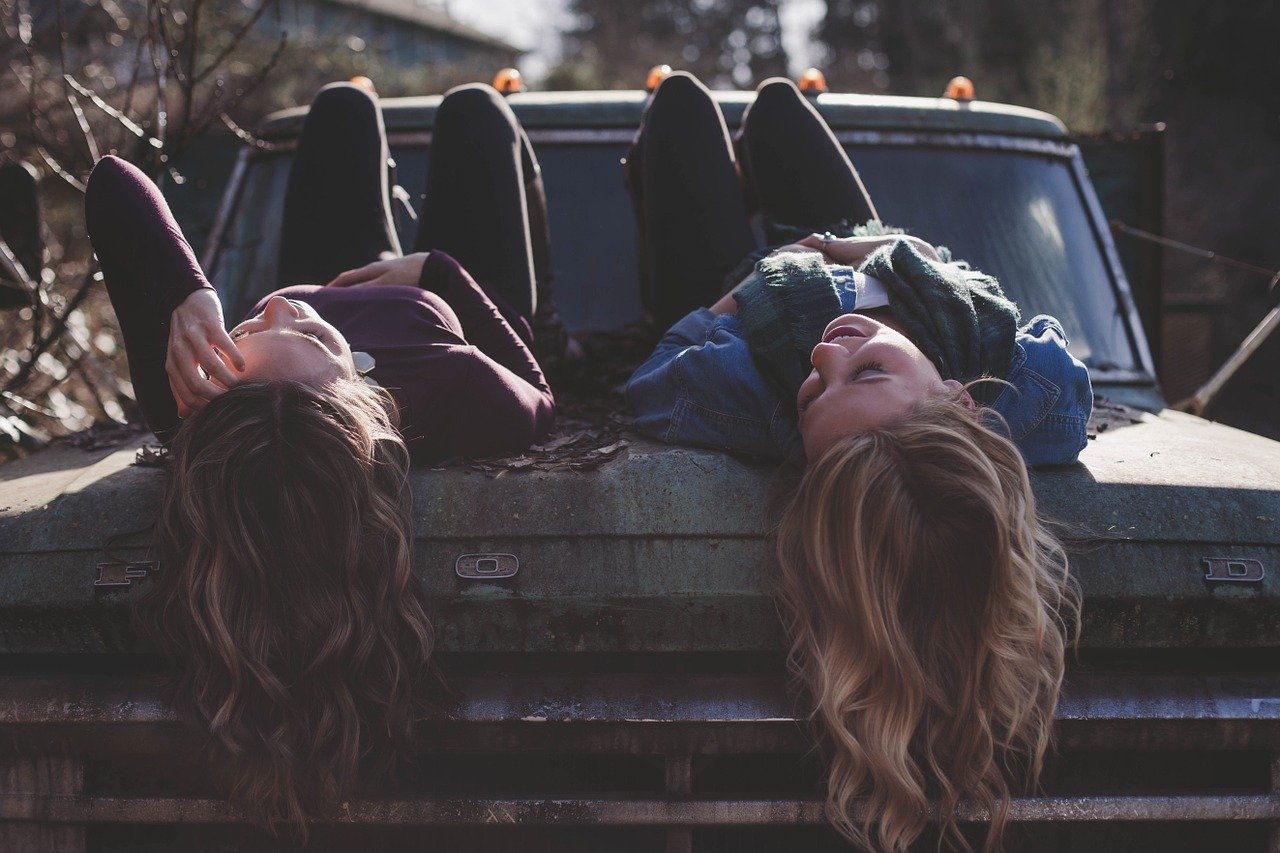 Your hair is your crown. Your hairs reflect your personality and how you see yourself. Beautifully styled hair can make you look strikingly different. If you are obsessed with the idea of your hair, here are some quotes to give you an uplift!
We all have bad hair days and sometimes bad haircuts at salons, but you don't need to feel down. If you have messy hair, or you are having a hard time accepting the way you look, read out these quotes, and you will feel thankful! 
Beautiful hair is a gift, if you are looking for some cute hair captions to flaunt your look on social media; here is a list of interesting, fun hair quotes you could use! Not only are these quotes funny and inspirational, but many of them are poetic enough to get you loving your hair! 
If you haven't come across some great hair quotes as yet, you can read from here and pick your favorite ones to get the inspiration you in for the year 2020!
Funny Hair Quotes
"If I want to knock a story off the front page, I just change my hairstyle."— Hillary Rodham Clinton
Your hair is 90% of your selfie.
I have a new hairstyle today. It's called "I tried".
Grey hair is a blessing. Ask any bald man.
Some girls do a messy ponytail and look like a princess. I do a messy ponytail and look like a founding father.
I got my hair highlighted because I felt that some strands were more important than others.
Gray hair is God's graffiti.
Men don't get smarter as they grow older; they just lose their hair. —Mary Astor
And then the humidity said today I will make you look like the lion king.
Beauty comes from the inside. Inside the hair salon.
Life is more beautiful when you meet the right hairdresser. —Calvin Klein
Interviewer: so frank, you have long hair. Does that make you a woman? Frank Zappa: you have a wooden leg. Does that make you a table? —Frank Zappa
Nobody is really happy with what's on their head. People with straight hair want curly, people with curly want straight, and bald people want everyone to be blind.
Ever gotten a bad haircut and literally cried over it? Many of us might have but, what is the point of crying over spilled milk? Instead, if you are feeling low-key, read these funny hair quotes and watch yourself giggle. 
It is a natural instinct; we will always be influenced by others and what we lack. No matter what textured hair you have, you will, at some time, wish you had otherwise. That's completely fine. These hair quotes are here to help you get through the woes of a bad hair day. 
Whenever you feel worried about your peppered or messy hair, just read the quotes from above to have a good laugh! 
Long Hair Quotes for Girls
The hair was made for flipping.
Your hair is the crown you never take off.
Love is in the air. Let your hair down and let's have fun.
Girls become hundred times more beautiful when they open up their hair.
The hair is the richest ornament of women. — Martin Luther 
A lot of people make hair contact before eye contact.
I recall that day on the beach- the sand so brilliant, the clouds so massive and the wind pushing your hair. —John Geddes
Good hair is the best revenge and speaks louder than the world.
I always had long hair. When you lose it, you realize just how important it is to your identity. — Delta Goodrem
Long hair is a security blanket for me. I cut it short a few years ago, and I really never want to do that again. When I do cut it, I cut it myself. — Alanis Morissette
Long hairs have been admired since centuries from Rapunzel to almost all Disney princesses; long blondes to long brunette hair are in the A-list. Having long hair means taking extensive care. If you have long hair, then you surely know the pride! 
Some people are very particular about the length of their hair, and their hair holds great importance. This is also a reason why many people don't cut their hair.
Are you inspired by long hair or know someone who has gorgeous long hair, which they flaunt? If so then you can give them a beautiful hair caption from here and trust me, they will love it!
Curly Hair Quotes and Captions
"I keep my haircurly and natural because I really just wanna show who I am." 
My curly hair shows who I am. I'm open-minded, carelessness, sometimes rough just like my curly hair.
"Life is too short to have boring hair."
Sorry, I can't hear you over the volume of my hair.
I love my natural curls! Curly hair is not a trend, it's a lifestyle.
May your curls grow and skin glow.
Sure my life isn't perfect but my curls are!
I'm a queen crowned in my curls.
My hairstyle is called I tried.
The struggle of having curly hair; is doing the same hair routine every time and getting a different result, every single time!
Beautiful things don't ask for attention.
Curly hair is rare; most people consider them as God's art. Curly hair can seem messy and tangled most of the time. It is difficult taking care of them, and keeping them tidy is even harder. 
Many people with curly hair keep their hair tied because they don't want to hear the criticism of the way their hair looks unkempt. This can lead to insecurity in people who have curls. These quotes are for all those people who seek some curly hair motivation to uplift their mood. 
We all have some curly haired friends who are constantly complaining about their hair-type. Send them these positive curly hair quotes to help them wear their curly hair confidently. 
If you have naturally curly hair, too, let yourself get inspired by indulging in these quotes! You will fall in love with the volume, those wild curls, and look at them from an even more admiring perspective.
Straight Hair Quotes 
Straight hair, winged liner, ripped jeans, and a heart of gold. — Kiran Kaur
The most beautiful makeup for any woman is her natural hair and natural beauty.
Loving your hair when it is perfectly straight.
I thought if I had straight hair and a perfect nose, my whole career would be different. — Sarah Jessica Parker
  My hair is naturally really thin and dead straight, with no movement. — Tamara Ecclestone
Play with my hair, not with my heart.
Classic, wet, slicked-back hair is very graphic; it allows the beauty of the face to shine through.
The happier you are, the more beautiful you become.
I'm not just any hairstylist. You're not just any client. Together, I promise to unlock the beauty and confidence that chemicals could never do.
I hope your day is as nice as your hair.
Straight hair is hair goals for mist people because they are easy to manage. Straight hair slicked back look classic as they enhance your features and can give you a powerful look. Straight hair is easy to style, and you don't have to do much with yourself to look good as they make you look outstanding. 
Short or long straight hair hold uniqueness. Many renowned Hollywood actresses give preference to this style. 
Despite the beauty, you will always have some critics, but that's just a part of life. Never underestimate the way you look because of another person's opinion. Read these quotes whenever you fall short of inspiration. 
Let your locks free and read out these quotes while you admire the beauty you have!
Short Hair Quotes and Sayings
Short hair, don't care.
A woman who cuts her hair is about to change her life. — Coco Chanel
Short hair removes obvious femininity and replaces it with style.
Everything goes with short hair. It is bananas. — Ginnifer Goodwin
The two times I have cut my hair shorter. I've ended up out of work- so short hair is not an option.  — Marie Helvin
If your hair is done properly and you have on good shoes, you can get away with anything. — Iris Apfel
I had short hair for a while but I ended up loving it. —Tatyana Ali
I am my best self when I have super-short hair. That's when I feel most like me and most confident. — Halle Berry
It's just something about a woman with short hair that screams power…
The shorter the hair, the harder they stare.
"The long hair fits my physical appearance, but the short hair fits my personality." — Efrat Cybulkiewicz
Got your hair cut too short? Don't worry, they will grow back, and till they do, you can read over these motivating short hair quotes! It is said that robust and powerful women carry short hair.
It was previously preferred for a woman to have long hair as it signified delicacy and beauty. However, in today's era, women having short hair are considered bold and dominating. 
Double-minded about getting a haircut? Need some help making up your mind? Believe it or not, short hair looks chic!
Lady Diana should be your inspiration if you have the guts to carry short hair all your life. She is the perfect style guru for all the ladies following the short hair trend!
If you have cut your hair short, tables are turning, and you will feel much stronger and more confident! Let them notice you and just enjoy the attention you are getting. The key to happiness is finding the good in you.
Good Hair Quotes for Instagram
My mood depends on how good my hair looks.
Remember to flip your hair and enjoy life.
Life is too short for boring hair.
I've never felt like there's just one way to be beautiful. Tall or short, straight hair or curly, it doesn't matter. —Taylor Swift
Wavy hair and sun kissed cheeks. Need I say more?
Messy hair, don't care.
Transform your hair, transform your life.
Get you a me.
"Everything feels better after a haircut."
Life isn't perfect but your hair can be.
Hair transformation can bring a change to your life. Ever got a haircut and felt lighter and more active? This is a mood changer. Instagram is all about putting up cool captions under your pictures to grab some attention.
You could put some of these hair quotes on your Instagram to give people the inspiration they need to carry their hair. Maybe a friend could get inspired and finally make a pending hair cut decision after reading these quotes! 
If you have differently styled your hair or got a fresh haircut, get noticed! You can use any of the above quotes to caption your pictures where your hair represents your inner self. These captions can add spice to your photos, making them look even more attractive. 
Conclusion
How you choose to wear your hair is your personal opinion. Anything natural always looks unique and perfect. Hair is a beautiful part of the human anatomy, and no matter what hair type you have, what really matters is the way you carry it.
Sometimes you might get rude remarks about your hair or the hairstyle you are wearing, and it is heartbreaking. There is nothing to feel bad about because your hair is your property, and in case you feel low, read these quotes, and feel great!
Have a great hair day! 
A Plunge Pool: Why Should Your Resort Invest in One?
When you speak of luxury resorts and retreats, creating an exciting and unforgettable guest experience is of immense importance. It is the slight of details that often make the most massive difference. One such feature that has acquired a lot of popularity in recent years is the Plunge Pool.
This private, compact oasis promises a host of benefits that not only enhance the overall guest experience but even uplift the status of your resort in the contemporary competitive hospitality industry. This post will share with you why you must have this type of pool in your resort. 
What Is a Plunge Type of Pool?
A plunge type of pool is just like a small, private pool. Most of the time you can see them in fancy resorts or even nice homes. It is not meant for swimming like big pools but it is more for unwinding. You can simply sit in it and chill out.
Plunge type of pools are cozy and can be warm or even cool, making them wonderful for different seasons and weathers. People can feel private and relaxed in such areas. 
Immense level of Exclusivity and Privacy
You should have this type of pool in your resort because then you can get an unparalleled sense of exclusivity and privacy that it provides to all your guests. Contrary to the communal swimming pools, plunge type of pools are characteristically reserved for specific kind of accommodations, ensuring that guests have their own personal and exclusive sanctuary to unwind and even relax in complete seclusion.
Such sort of premium exclusivity fosters a sense of indulgence and even makes guests feel truly loved and pampered.
Ultimate Relaxation
The intimate size of plunge pools promotes a serene and tranquil atmosphere. Guests can fully immerse themselves in the calming waters, free from the hustle and bustle often associated with larger pools.
The soothing effect of the water combined with the seclusion of the space creates an oasis of relaxation, allowing guests to escape from the stresses of everyday life.
Provide a Great Aesthetic Appeal
There is no doubt that plunge kind of pools are like beautiful, even eye-catching features in the outdoor area of your resort. They are available in different shapes and designs that can conveniently fit in with the general look of the buildings.
No matter they are surrounded by lots of green plants, even have a stunning view, or are a part of a fancy city setting, these are the pools that make your resort appear even more fascinating.
This makes a robust and positive impression on the folks staying at your resort. You can even check out option of lap pool dubai for your space for added charm and chic.
Amazing Health and Well-being Perks 
You know what, other than the obvious leisurely benefits, these pools even offer a range of health benefits. The hydrostatic pressure of the water in them helps in improving blood circulation and even drops the overall swelling, making it a brilliant therapeutic option for your guests seeking relief from any sort of muscle tension or joint pain.
Additionally, the soothing impact of water has been proven to drop the overall stress and endorse a sense of mental well-being.
Enjoy Temperature Control and Versatility
Plunge type of pools offer the advantage and ease of being able to control the water temperature. Hence, such a thing provides a refreshing respite from the heat in warm and humid climates or a cozy retreat on chilling days.
This versatility ensures that your guests can enjoy the pool year-round, regardless of weather conditions. It even adds up an extra layer of comfort as well as convenience, further uplifting their overall experience.
Remarkable Romantic Escapades
You have no idea that For couples seeking a romantic and loving getaway, a plunge kind of pool can be the epitome of immense love and intimacy. The seclusion and even tranquillity it offers create a perfect setting for couples to reconnect and even create cherished memories together.
A beautiful candlelit evening by the plunge pool, having the sound of water gently cascading, sets the entire stage for a truthfully magical experience. of course, your guests are going to love this exclusive personal time with their partner or loved one.
Unique Selling Proposition or USP
Ah, in the realm of this saturated market, it's essential for your resort have a unique selling proposition that sets it apart from competitors. A plunge type of pool is a distinctive feature that can be a robust marketing tool.
It turns out to be a key selling point in promotional materials and even entices potential guests looking for that additional level of luxury and exclusivity.
You Get Positive Guest Reviews and Reputation
Happy guests are more probable to say nice things about your resort and share with their friends why they should go there. Having a special pool can be definitely something guests really like and speak of in their reviews. This can make other fellows who might visit in the future desire to come too.
Once people get to say great things about your resort online or to their overall friends, it makes your resort even more in limelight and special to people who care a lot about where they choose to stay when traveling.
Enhanced Revenue Potential
Though it is true that the initial investment in installing type of plunge pools may seem substantial, the returns they bring you can be significant in terms of better level of room rates and overall revenue.
Guests are most of the times willing to pay a premium for accommodations that owns private plunge sort of pools, viewing them as a sign of lavishness and even an elevated level of service. Such an additional degree of revenue stream can contribute substantially to the financial success of your amazing resort.
Enhanced level of Guest Loyalty
Making sure your guests have a really good time is definitely important for making them want to come back. Once you have a proper and special pool, it can make their stay really special and even something they'll always remember.
Guests or visitors who've had the luxury of a private plunge pool are more probable to come back to your resort again. All this helps you in building a group of loyal clients.
Conclusion
To sum up You should talk to the experts who can install pools in your resort. Since you have an idea about the charm and importance of having a plunge type of pool, make sure that you speak with landscape companies and get the perks it has to offer to your resort.
Find Your Perfect Fit: A Guide to Women's CrossFit Shorts
When it comes to excelling in CrossFit training, having the right gear is absolutely crucial. One essential item that every CrossFit enthusiast needs is a pair of excellent quality shorts. Women's CrossFit shorts are designed to offer comfort and support during workout sessions. With the market flooded with options, finding your pair can be overwhelming.
But fear not!
In this guide, we'll walk you through the factors to consider when searching for the fit in women's CrossFit shorts.
1. The Importance of Material
The material of your CrossFit shorts plays a role in ensuring your comfort and performance. Look out for shorts crafted from high-quality fabrics that have moisture-wicking properties like polyester or nylon. These fabrics are specifically engineered to keep you dry by drawing sweat from your skin. Additionally, they are quick drying – two aspects when it comes to high-intensity workouts.
Beyond moisture-wicking capabilities, consider the fabric's thickness and durability. Given that CrossFit involves a range of movements such as squats, lunges, and box jumps, it becomes imperative to opt for shorts made from durable fabric that can withstand these motions without tearing or becoming see-through.
When choosing the best CrossFit shorts for women, opting for a blend of polyester and spandex is great. This combination offers a balance of durability and flexibility.
2. Coverage
The length of your CrossFit shorts is a matter of preference. Some women feel more comfortable in shorts, while others prefer lengthier ones. The key is to select a length that allows for movement.
For those who like it short, going for a 3 to 4-inch inseam is quite popular. These shorts provide freedom of movement and can help keep you cooler during intense workouts. If you prefer more coverage, look for shorts with a 5 6-inch inseam. These longer shorts offer added protection for your thighs during activities like rope climbs or wall balls.
3. Waistband Comfort
The waistband on your CrossFit shorts should be both comfortable and secure. Look for shorts with a waistband that sits comfortably on your hips without digging in or rolling down while you exercise. Opting for a high-rise waistband can also provide coverage and support.
Consider whether you'd like a drawstring or elastic waistband based on your preference. A drawstring allows you to customize the fit of your shorts, while an elastic waistband offers a snugger and feel.
Some brands even provide a combination of both options to give you flexibility and customization.
4. Compression and Support
CrossFit athletes often choose compression shorts because they offer support and help stabilize muscles. These shorts can enhance blood circulation, reduce muscle fatigue, and ultimately improve performance and recovery. If you prefer compression shorts, look for ones that strike a balance between providing compression and allowing flexibility.
If you're not a fan of compression shorts, consider opting for fitted shorts that offer support with a supportive waistband. Look for shorts with reinforced stitching in areas that undergo stress, such as the crotch and inner thigh, to ensure their durability during workouts.
5. Pockets and Storage
Having pockets in your CrossFit shorts can be quite convenient as they allow you to store essentials like keys, cards, or your phone. Make sure to choose shorts with pockets that securely hold your belongings during exercise. Some shorts have zippered pockets for added security.
Remember that pockets may add some bulkiness and weight to your shorts, so consider whether you prefer a design or the added convenience of having pockets.
6. Style and Design
While functionality and performance should be prioritized when choosing workout attire, there's no harm in wanting to look good while exercising.
CrossFit shorts offer a range of styles and designs to cater to preferences. Whether you prefer colors or bold patterns, some shorts will showcase your personal style and boost your confidence during workouts.
Conclusion
When searching for women's CrossFit shorts, it's important to consider factors including the material, length, waistband comfort, compression and support pockets, storage options, and overall style and design.
By taking these aspects into account and trying out choices, you'll be able to discover the pair of shorts that will elevate your CrossFit performance while ensuring comfort throughout your workouts. So get ready to dominate your WOD with a touch of flair!
Nature Exploration: Learning about Animals with Wooden Toy Figurines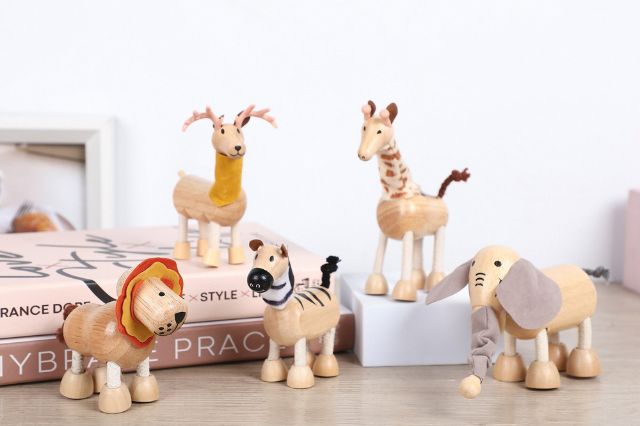 The omnipresent use of plastic in modern toys will surprise no one, but did you know that for centuries, it was wooden toys that kindled the imagination of small children? From Ancient Greek wooden horses to the 19th century's Noah's Ark, replete with animals of all breeds — the history of wooden toys is long and fruitful.
So, what made the wooden toys so successful, and why investing in them might be a good idea?  
1. Sensory development
In the early years of development, sensory experiences are among the key contributors to a child's cognitive advancement. Therefore, employing toys made of various materials in your kid's play routine is always a great choice. Whether it's a bit of plasticine, some cuddly plushie giraffe, or a cute rosy wooden unicorn, the answer remains the same: the more tactile experiences, the better.
Tip: Ensure your kid's safety by looking for high-quality toys that use safe paints. Bimi Boo Toys are exactly what you need. The brand has a great collection of toys, and we recommend starting your search with it.
2. Discover new animals
Wooden figurine toys will introduce new species and spark further conversations about the animals. Where does this animal live? What kind of sound does it make? Does it have a home, and what does it eat? Such small chats will help broaden the horizons and create new imaginary landscapes for future games. And every new wooden animal puzzle will add more joy and curiosity!  
3. Become an empath
Pretend play is among the most popular forms of games kids engage in, which contributes to their further socialization. When playing with wooden animal figurines, children learn to exhibit compassion, understanding, and empathy. Imagining all the possible lives of animals will contribute to developing respect and kindness for other living creatures.
4. Kindle creativity
Children can build an imaginary kingdom rife with animals of different provenances: farm animals, undomesticated creatures from the woodlands, etc. Whether your child decides to create a farm or become an explorer of the mysterious verdant forests, wooden toy figurines will only strengthen your child's imagination. 
5. A toy of multiple use  
Wooden figurines are a perfect choice for multi-use toys. Also known as open-ended toys, their key advantage is that they can be played with in various ways: whether individually or in large groups, combined with other toys or alone — the sky is the limit.
It is a well-known fact that there are no restrictions to a child's imagination. Choosing the right toy will help enhance cognitive development, kindle creativity, and foster empathy towards the living creatures of the planet.