79 Haters Quotes and Sayings to Motivate You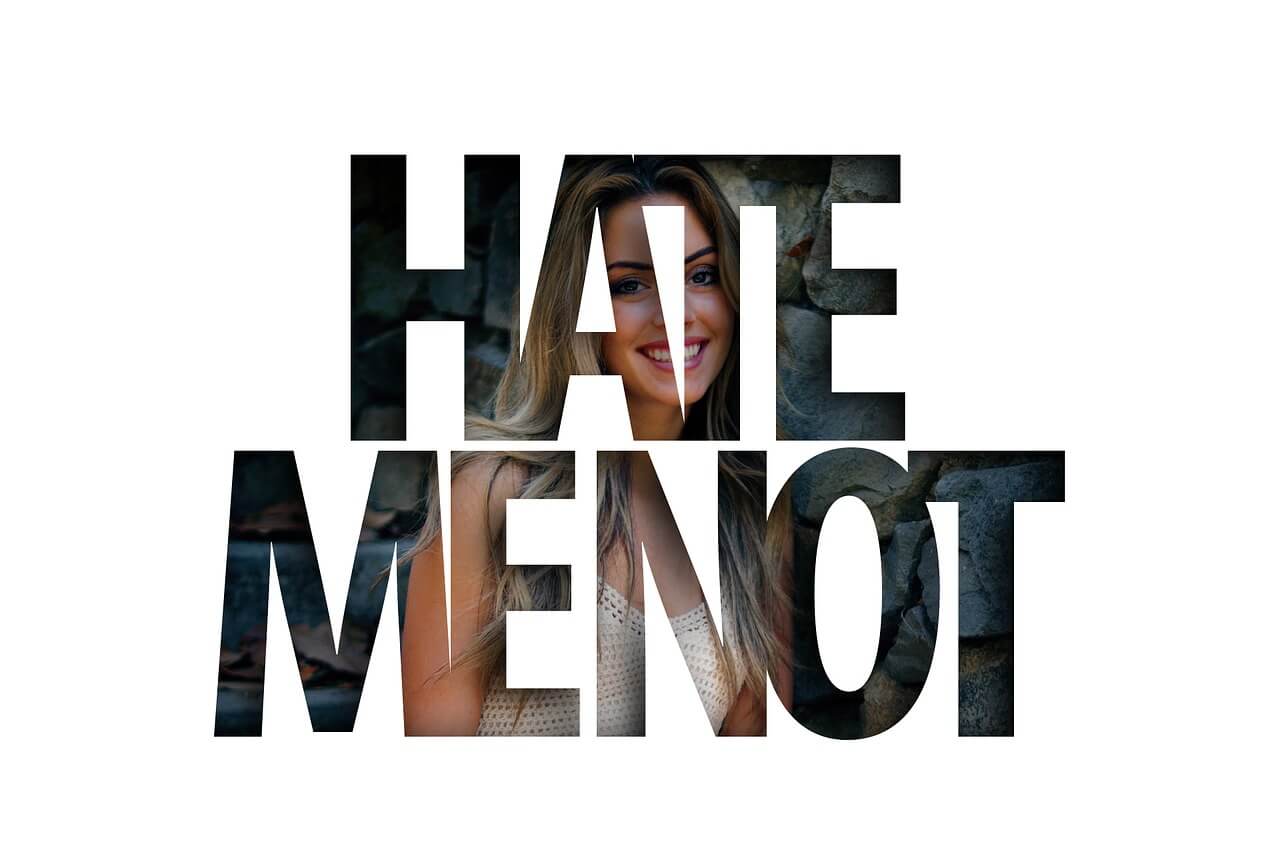 Getting demotivated by all the hate or haters coming your way? Know that anyone who has ever succeeded at anything has done so after receiving some form of hatred. Success does not come without facing a certain level of backlash.
Anytime you try to get something done well or try to touch the heights you've been dreaming of, you're bound to bang heads with people that'll try all their might to bring you down. Like a phoenix, though, you must always rise above the ashes.
Maybe you've got talent that sets you apart from the norm, something that can turn you into a celebrity. Or maybe your haters do not have the tolerance to listen to your opinion. Or perhaps you are receiving hate through your screen online.
You may spend hours on end upset at all of this. You might be trying to figure out what you could have done to deserve such uncalled for spite. You should know that someone else's resentment of who you are is mostly a projection of their mind. Their hate is not your fault.
Hate stems from three reasons. Your haters either hate themselves, see you as a threat, or want to be you. The arrows of their negativity may be pointing towards you, but it is a reflection of their inner self.
It is always difficult to deal with haters, but here comes your easy solution to keep you motivated.
Forget about hate and move ahead in your life with all zeal and zest.
We have a compilation of quotes and sayings you can derive strength and hope from.
Reading someone's quote will help us know that no matter how difficult it may seem, someone has gone through it too and made it. It gives us the stamina to continue the fight and conquer the fears.
Funny Haters Quotes
If you don't like me but still watch everything I do, then let's face it, you're A Fan.
Behind every successful person lies a pack of Haters! I love my haters! —Gloria Tesch

I don't have haters, just fans in denial.

Haters will see you water on water and say it's because you can't swim.

Be so good they can't ignore you. —Steve Martin
When God takes out the trash, don't go digging back through it. Trust Him. —Amaka Imani Nkosazana
Haters are my favorite. I´ve built an empire with the bricks they´ve thrown at me. Keep on hating… —CM Punk
Never wrestle with pigs for the pigs remain clueless, and you end up muddy. —Orrin Woodward
Staying with detractors is like sleeping in a room located just behind the public toilet. You will never feel comfortable until you relocate. —Israelmore Ayivor
Fake friends get mad when we don't pretend to like them. —Carlos Wallace
Nothing irritates your haters more than seeing you glad. There insecurities and envy offer ascent to their negative demeanor where they are consistently there to pass judgment on you and refute you.
These haters can also inspire you to perform better, letting them be behind you.
Turn your pain into power with these quotes and laugh instead of being sad.
Use the rocks and stones of hate to build your castle.
These sayings teach you to remain headstrong, ignoring all the negatives.
By turning the cause of your discomfort into something funny to laugh at, you take away the power from your haters to hurt you. This paves your path towards success and irritates your haters further.
Dear Haters Quotes
Dear Haters, I have so much more for you to be mad, please be patient.
Hating is the sincerest form of flattery, so keep hating; hater.
Dear haters, I'm flattered that I'm always a trending topic in your lives.
Excuses, criticisms, and superstitions are vitamins for haters, but poison for the successful. Rise above! —Steve Maraboli
Love me or hate me I'm still gonna shine.
Remember what I told you. If they hated me, they would hate you. —Sinead O'Conner
Dear Haters, I couldn't help but notice that 'Awesome' ends with ME and 'Ugly' starts with 'U'.
Give the haters another reason to hate! —Neelufar Ghalichi
Hater you can find in a moment, but it takes an eternity to find a true well-wisher. —Shon Mehta
You dream it, I did it, You're jealous admit it!
We often begin our salutations with 'Dear', showing endearment towards our loved ones and putting our point forward in a loving manner. Ever thought of doing the same for your haters?
People hate you when they either can't be you or see you as a threat. Looking at you succeeding at what you do and improving your life instigates their own insecurities and in-competencies at not achieving what you are.
When you put this perspective at the forefront of your mind and show compassion instead, it makes the haters more confused. They do not like seeing you this satisfied when they are doing everything they can to destroy your inner peace.
Relationship Haters Quotes
Those who pray for your downfall are concentrating negative thoughts towards you, without taking cognizance of the slippery ground in which they are standing, which could lead to their downfall. —Michael Bassey Johnson
I don't have time, energy, or interest in hating the haters; I'm too busy loving the lovers. —Steve Maraboli
A relationship is between you and the person you're with. Stop letting outsiders plant their opinions in something they're not involved in. Focus on the person you're with, not the people trying to tear you apart. —Trent Shelton
I think that everybody wants to be heard, and the easiest way to be the loudest is to be the hater. —​Tavi Gevinson
When guys get jealous it can be kinda cute. When girls get jealous World War III is about to start.
Chances are that when someone is hating on you, it's not about you at all. It's about them. It's their fear, their jealously, their boredom, and their insecurity.
Haters only hate the people they can't have or the people they can't be.
When in a relationship, a real man doesn't make his woman jealous of others, he makes others jealous of his woman. —Steve Maraboli
Don't try to win over the haters; you are not a jackass whisperer. —Scott Stratten
Haters are confused admirers who can't understand why everybody else likes you. —Paulo Coelho
One of the major reasons for receiving hate is the beauty of your relationship. People love to slander anything they find beautiful yet out of reach.
They question everything that is different from the norm. Their insecurities do not let them rest in peace without destroying yours.
Every day is a raging war and an open battlefield with them. They do not stop at anything. Your happiness and togetherness make them question their lack thereof, increasing the intensity of their attacks.
Focus on yourself though. You do not give control of your life and happiness to someone who cannot stand to see it.
Keep the steering of your life firmly in your own hands and continue doing your own thing. You deserve this chance to be happy and this person who is your reason to be happy. Do not let the slander of your haters be the reason you lose this beautiful thing as it is rare to find.
Love is bigger, stronger, and more powerful than hate. Believe in its power.
Sarcastic Quotes to Jealous Haters
Haters are my favorite. I've built an empire with the bricks they've thrown at me. Keep on hating. —C.M. Punk
Isn't it kind of silly to think that tearing someone else down builds you up? —Sean Covey
Envy me. Hate me. Rate me. The bottom line is, you ain't me.
Love your haters – they're your biggest fans. —Kanye West
You are not extinguishing the bright lights of mankind, you're simply burying yourself in an unmarked grave. —Stefan Molyneux
Don't waste your time hating me; you 'can't change me. Instead, hate your impotent life; THAT you can change. —Steve Maraboli
Hey haters! you can chase me, but I'll catch you. —Osei Owusu
There are some who never try, get left behind, forever dying, they just sit it by on the sidelines while they criticise, hide and scrutinise; but then there are others who are tough enough, who stand to risk their wrongs, flying high, as they rise in this life and thus, fight right through the lies. —Criss Jami
Every time I speak of the haters and losers, I do so with great love and affection. They cannot help the fact that they were born fu*ked up! —Donald J. Trump
I need new haters, the old ones became my fans.
There are a few people throughout everyday life, who consistently attempt to put you down, abuse you, and talk despite your good faith. Continuously decide to overlook those adversaries as their response is a result of their desire to have what you have.
They envy your status, work, or position throughout everyday life, and in this way, they believe they can bring you down scrutinizing you. Continuously do your thing and let them be. Karma and time will offer them the responses.
Never let what they have to say about you get in the way of what you set out to achieve. That is precisely what they're aiming to do.
Insulting Quotes for Haters
If you're testing my waters you better know how to swim.
Before you judge me, take a good look at you. Seems to me you a little slow to understand, ignorance and jealousy go hand in hand.
Always remember, rumors are carried by haters, spread by fools, and accepted by idiots. —Ziad K. Abdelnour
I'm only responsible for what I say. Not for what you understand.
Is this drama really necessary?
I'm not really concerned with trying to turn haters into believers. —Kreayshawn
Everyone has the right to be stupid, but you're abusing the privilege.
If you're talking behind my back then you're in a perfect position to kiss my a**!
If I say something that offends you, let me know so I can do it again later.
Scientists are trying to figure out how long a human can live without a brain. You can tell them your age.
Nothing murders your haters than seeing you cheerfully happy. There weaknesses and jealousy offer ascent to their negative mentality where they are consistently there to pass judgment on you and refute you.
However, these haters also can be a source of giving you the inspiration to perform better and let them be behind you. Utilize the stones they toss at you to construct your château. Remember that the reason their hate does not stop is that you have something they don't, something they strive for.
These statements about haters will assist you with being tenacious and give you the certainty to put the negative allegations behind and push ahead.
Fake Haters Quotes
I think that everybody wants to be heard, and the easiest way to be the loudest is to be the hater. —Tavi Gevinson
Buy a gift for a dog, and you'll be amazed at the way it will dance and swerve its tail, but if you don't have anything to offer to it, it won't even recognize your arrival; such are the attributes of fake friends. —Michael Bassey Johnson
It's sad how some people are so jealous and intimidated by you that they only have negative things to say when they know absolutely nothing about you.
It's not about who is real to your face, it's about who stays real behind your back.
Some people will only 'love you' as much as they can use you. Their loyalty ends where the benefits stop.
Sometimes we have to remove people without warning. We're getting too old to be explaining what they already know they're doing wrong.
Characterize people by their actions and you will never be fooled by their words.
Growing up means realizing a lot of your friends aren't really your friends.
Fake friends are like shadows. They follow you in the sun but leave you in the dark.
It's funny how you're nice to my face. It's hilarious how you talk shit behind my back. And it's downright comical that you think I'm unaware.
Haters resemble crickets. Crickets make a great deal of clamor, you hear it yet you can't see them. But when you stroll by them, they're peaceful and quiet. How can you let someone get to you that don't even have the guts to say what they want to your face?
Individuals who have the opportunity to detest others do so because they are exhausted and have a lot of free time from not carrying on with their own life. Individuals who treat you terribly are simply helping you. They're helping you understand what you don't require in your life and what you truly merit.
People who venture pessimism regularly have low confidence. They feel severely ill about themselves, and their cynicism is just an impression of those sentiments. Anything that you are doing in your own life is your triumph and should not be affected by what anyone has to say about it.
Money Haters Quotes
There are some who never try, get left behind, forever dying, they just sit it by on the sidelines while they criticize, hide and scrutinize; but then there are others who are tough enough, who stand to risk their wrongs, flying high, as they rise in this life and thus, fight right through the lies. —Criss Jami
Got money, seen friends turn into haters.
People who hate you because of a mere jealousy over your success hurt themselves in disguise. This is because you carry an image of who they wish they had become. Don't hate them back because they may also become like you one day and it will mean hurting that image you carry. —Israelmore Ayivor
You hate on my success like we don't have the same 24 hours.
They wanna see you do good, but never better than them. Remember that.
Grinding when it's chilly, grinding when it's sunny. I can't see the haters, I'm blinded by the money. —Juelz Santana
Welcome to Facebook! Where liars tell more lies, enemies are Facebook friends, weak people turn into Facebook gangsters, haters complain about haters and every person who talks about money ain't got none.
Don't let haters bring you down. Let your haters become your motivators.
You can't make a million friends without getting a few haters. But remember, haters only hate the person they can't be.
In such a negative and harmful condition, where detesting someone is just the new norm, is there an approach to conquer disdain? Completely. You can do that by tolerating the criticism, getting rid of the non-productive remarks, and concentrating on personal growth.
Managing haters, particularly individuals you don't have a clue, generally implies not giving them any space in your contemplations. While a couple of frightful remarks may seem like roadblocks, the street is wide and loaded with conceivable outcomes. The best thing you can do is to guide your focus toward the road, which would, in the long run, get you past those roadblocks and dividers.
Haters Quotes for Instagram
What is evil? Killing is evil, lying is evil, slandering is evil, abuse is evil, gossip is evil, envy is evil, hatred is evil, to cling to false doctrine is evil; all these things are evil. And what is the root of evil? Desire is the root of evil, illusion is the root of evil. —Buddha
I'm not interested in competing with anyone, I hope we all make it.
No matter how good you are, someone is always going to be against you. But never let them be the limit of your success.
When you start pursuing your vision, some people will try to discourage you. When they can't discourage you, they'll try to discredit you. When they can't discredit you, they'll start saying they were there from the start. —Andrena Sawyer
Sometimes you just gotta go and do whatever you want! Becoz life offers only one chance and I'm damn sure don't wanna waste for stupid things!
We are all made in the image of God! We should not envy one another and applaud one another upon achievement!
Hustle until your haters ask if you're hiring.
The strong-minded rise to the challenge of their goals and dreams. The weak-minded become haters.
Animals don't hate and we're supposed to be better than them.
Haters are those that never were given any chances, that blew their chances, or that never took the chance.
Because of online networking, despise has become a significantly progressively uncontrolled piece of regular day to day existence. Individuals' own issues are now more exposed to a network of companions and common acquaintances.
While web-based social networking is an extraordinary method to remain associated, individuals' honest posts and life updates can go without much of a stretch rouse scorn, particularly in this time of viral content and social media-based life witch chases.
It is indeed necessary to give a strong message to your haters from the get-go right through your social media. Be it your Facebook, Instagram, or Twitter, it is crucial to give the message that you are not scared of these social media bullies and you stand tall in your own skin.
Related FAQ:
How Do You Deal with Haters?
The strongest way of dealing with your haters to not say a word in reply to all the slander they spew your way. Get wholly silent and let your achievements answer them.
No answer is sometimes the most powerful answer.
How to Make Haters Mad?
Want to make your haters mad? Stay happy!
Do not engage in any heated argument or even discussion with someone that abhors you. Ignore everything they have to say and keep a confident smile on your face. The more you achieve, the madder they'll become.
Bottom Line
For individuals who don't do well with criticism, contemptuous energies can be amazingly overpowering and can have a negative impact on mental health.
At the point when such negative feelings stay unchecked, they can cause outrageous pressure and uneasiness, and can even prompt genuine wellbeing dangers like respiratory failure and stroke.
Spreading contempt can be similarly hindering to your wellbeing. For one, hate can take up quite a bit of your headspace and control your feelings. Envy and fault are the typical underlying foundations of contempt.
Harboring these sentiments are not just insignificant; they could likewise prompt vicious inclinations and damaging propensities. Above all, they won't benefit you in any way.
Let's decide we'll neither hate nor let it get to us.
40 Inspirational Get-Well-Soon Messages and Quotes to Uplift Your Loved One
You may feel lost and wish for a quick recovery when someone you love is not keeping well. But, sometimes, you may not be able to find the right words to express your love and concern to them. After all, you are stressed out as well!
Well, you can send your loved one some sweet "get well soon" messages and quotes to uplift their spirit and cheer them up. So, send them these touching and inspirational texts and wish them a speedy recovery.
"Warriors never give up; they always fight back! So stay strong and recover quickly."
"You are in perfect health and wonderful. However, your body simply needs some downtime to recover fully."
"Be patient and get enough rest to keep blooming like a flower!"
"Please, get well soon! I can't wait to see you back in complete health."
"Every prayer knows where to go, and those for your health found their way to the Almighty. Rest assured that you will get well soon!"
"You would be well and happy forever if I could heal you through hugs and kisses. But I will still try my best! XOXO"
"You are a champion, so I do not doubt you'll overcome this challenge! Get well quickly, buddy!"
"Your pain will stop soon, and the lively colors will touch your spirit. Just stay strong!"
"Although I am confident in your ability to bounce back quickly and remain resilient, I beg God to send you a hot doctor!"
"You are much more resilient than the illness you are currently experiencing. So, stay strong and recover quickly."
"Get well soon so you can continue to offer me joy and happiness as always."
"Keep pushing forward, my dear buddy. This illness is just another challenge to overcome with willpower and a positive outlook."
"It's time to unwind and take it easy because you will soon recover and have a lot of work to catch up on!"
"Think of this illness as a test of your strength. Show it how strong you are!"
"Get well soon so we can catch up on all the TV show episodes we are missing right now!"
"Your disease is not as powerful as you are. You will come out stronger at the end of this ordeal."
"It's not the right time to worry. So I'm sending you all the comfort and love I can think of right now. I hope you get better quickly and return to good health."
"I am in such great pain seeing you suffer. I wish I had the power to heal you in a single night. I wish you a speedy recovery, my darling!"
"Recover quickly, pal. I'm sending you my best thoughts and prayers."
"Although recovery requires a lot of work, you don't have to do it alone! Whatever you need, we are here to help. Get well soon!"
"Think about all the blessings in your life while you close your eyes. Celebrate the Lord's goodness. Despite being ill, you can still breathe. God will shortly heal you."
"You have a lot of courage. You've never lost a war, ever. You will bounce back from this too, I'm sure."
"Let your body relax and take your medication as directed. We are all with you!"
"As long as you need my care, I will be here to do so and nurse you back to wellness. I love and appreciate you."
"You are not by yourself. I'll be there for you every step of the way."
"It's time to kick this illness in the butt and come back stronger than ever!"
"I've always respected your bravery and capacity to deal with anything life throws you. You will overcome this, too."
"I wish you could feel the love that is currently enveloping you. We eagerly anticipate your recovery."
"While you recuperate, give yourself time and patience. I'm hoping that each day provides more solace and fortitude."
"We are all in your corner and waiting for you to make a full recovery so we can all go on that road trip we have been planning for years!"
"There's nothing worse than being stuck in bed when someone is as full of life as you are. So get well soon because life is waiting for you!"
"Tender loving care has consistently been recognized throughout history as a valuable component in healing."
"Since you aren't here to grasp my hands and hug me right now, I feel so lonely and depressed. So, baby, get well soon. I am waiting for you to get back home."
"Except for you, I have no one else to discuss my daily existence with. So I hope you get well soon!"
"The entire crew sends you its best wishes. We look forward to you joining us again and partying hard!"
"I may not be a doctor, but I have the power of friendship that can heal you. Get well soon."
"Smile, laugh, and be as positive as you can to make a speedy recovery!"
"I know how hard it is for you to stay still in one place, so this must be very hard for you. I pray that you get back on your feet soon!"
"Yes, life is hard right now. But it won't always be this way. You will make a quick recovery and get back in fighting form soon!"
"Being sick is a real test of patience and resilience. And I know you will pass it with flying colors!"
Let your loved one know that you hope and pray for their speedy recovery through some beautiful and meaningful words. This sweet gesture will make them feel loved and give them the strength to recover quickly. Although the messages mentioned above are sufficient, don't forget to add your personal touch when sending them to your beloved!
168 Best Quotes about Sarees for Instagram Captions
Welcome to the incredible collection of quotes about sarees – the traditional Indian dress. The most beautiful piece of clothes in an Indian girl's wardrobe is her saree. Sarees are so versatile that they can be worn at any occasion. The saree is a classic dress for every event, from college farewells to wedding parties.
All you have to do now is dangle them around and take some pretty lovely photos. We're here to provide you with the best quotes about sarees. Simply copy and paste the descriptions into your photos, or make your own. Your photos will appear considerably better with the proper saree lover quotes in either case.
When the wedding season is on, the gorgeous girls' Instagram feeds are brimming with pictures of ethnic dress. If you've been wasting time looking for nice quotes about sarees and still haven't found the finest saree quotes for Instagram for your saree shot, your search is over today.
You're at the right place if you're wearing a lehenga or saree and striking a pose for the iPhone! Because we've put up a fantastic collection of quotes about sarees for Instagram that you can use to express yourself in any situation! Using our saree quotes can make your pictures look more attractive and aesthetic.
Best Quotes about Sarees All Time
Sarees have the ability to make any lady feel instantaneously gorgeous, which is one of the most significant sentiments you experience when wearing a saree. What better way to convey that than with one of these quotes about sarees to accompany your Instagram photo? Let's review some useful saree quotes in below section.
Saree is the only garment that's been in fashion for centuries.
Sarees are like Indian women – so versatile. From business meetings to first nights, from political speeches to red carpets, from college farewells to Indian kitchens, they really have many avatars.
If women are gifts, then saree is the perfect gift wrap.
'Saree', you are the most beautiful attire, a timeless fashion, which refuses to retire.
Saree has draped several women- goddess durga defeated the demons, rani lakshmibai led the military. Saree gives you inner strength.
Less distraction, more affection, and unlimited authenticity, which will give you a sari as a gift.
What allures them most about saree is that it can make you look effortless, rich, provocative, and tasteful all at the equivalent time.
God made a list of beautiful things to give to India, and the beauty of an Indian woman in a saree was at the top.
When you feel troubles wrapping up your life, wrap yourself in a saree and fight them in style!
A saree makes me feel the way no other garment can: a strange mix of a sex symbol and a pious goddess.
Nothing emanates femininity better than a saree draped beautifully.
If you are an Indian woman by birth, you will be draped in a saree once in your life time.
Saree – a timeless piece of imagination.
I adore it when a girl's saree is made of love, her ornaments are made of reliance, and her heels are made of inner strength.
Quotes about Sarees for Instagram Captions
These Instagram saree quotes are ideal for you, whether you're tagging your sweetheart in a saree photo on your anniversary or writing a selfie caption secretly hoping your crush would read. These saree quotes for Instagram are as flirtatious and lovely as sarees themselves!
Give them a reason to stare, wear saree.
No bikini or dresses can ever compete with the sexyness of saree drapes.
A saree is a beautiful way of proudly displaying who I am externally having to say it.
Celebrating my normal working day, in a Saree way. –Purvi Raniga
Capture everybody's attention and make heads turn with a stunning saree.
All people smile within the same language but mine is saree.
This saree deserves another post for sure!!
I fly on my own wings of saree.
No bikini or dresses can ever compete with the sexiness of saree drapes.
I always love to drape saree because it makes me feel special.
Saree makes ordinary girl to extraordinary girl.
I was rocking my ethnicity.
No bikini or dresses can ever compete with the sexiness of saree drapes.
Don't underestimate three things in my life: I, me and my pallu.
Funny Quotes about Sarees
The interesting thing about a saree is that it always remains in style. It has long been a favorite of both Indians and non-Indians. In his section, we've collected some funny saree quotes to make you laugh. Let's glance over some amazing funny quotes on saree below:
Even though you walk in a gorgeous saree, you love shopping to get a new one. –Jerlin Flower
Finding out that the saree is nothing like anything you've ever worn. Unlike in the movies, you can't run in it to catch your Raj! A dainty walk is all you can manage.
Are you wearing a sari? Well, you won't be sari if you go out with me.
Short girl + Red saree = LPG cylinder.
If loving saree is crime, then we pleat guilty.
Some girls don't know how to wear saree. They only know to give nice pose when you help them to wear it.
A woman in saree needs more safety pins than compliments.
No, I didn't trip the floor looked like it needed a hug
In India six inches gap between saree and blouse is divine. But two inches gap between jeans and top is treated as "Besharam".
None of the woman would float due to heavy designer sarees.
Someone asked me which day is today Sunday or Monday, I politely replied "saree day".
Beautiful Quotes about Sarees
Here are some wonderful ideas to use, whether you're looking for beautiful quotes on saree for Facebook and Pinterest or saree status for Instagram. These quotes for saree will truly serve you because they are simple, charming and thoughtful and can be used at any occasion.
Be the light in a world of unknowns. Glam the place with your saree beauty.
The saree makes a woman look beautiful, cute, graceful all at the same time. Words fall short to describe a woman in a saree!
There is something in particular around 6 meters of texture that draws out the woman you were destined to be.
A saree has the power to convert a girl next door into an artist's muse.
An Indian girl doesn't need a million dollar couture gown she needs her ethnic attire to look beautiful.
When an Indian girl wears a saree, the planet stops to admire her grace!
This saree drapes beautifully! Colours that accentuate the beauty of the drape and hassle-free tassels to spunk up the look!
Everyone drapes a saree slightly differently and everyone's body looks different in it. But women in sarees are like snowflakes. Unique yet beautiful in their own way.
Nothing makes a girl look as beautiful as a saree does.
Saree makes me Radha, saree makes me Meera too.
She may wear jeans or dresses every day. But in a saree, an Indian daughter always feels right at home!
The joy of draping a saree in different ways is an art.
Her deep red saree, had little leaves, intricately designed with tiny stars. She had a galaxy within her, but still, when she moved, she had her head bowed.
The saree gives a unique identity to Indian woman.
Everybody wraps a saree marginally contrastingly and everybody's body appears to be unique in it. In any case, ladies in sarees resemble snowflakes. Remarkable yet excellent in their own way.
The simpler the saree is the more breathtaking it is.
Romantic Quotes about Sarees
Saree is a wonderful garment through which women everywhere are with a chance to rock the glamorous look. Your photos in saree accompanied by romantic saree quotes for Instagram present you in a fashionable and exquisite look to your followers. Let's take a look at some quotes on saree in the following category.  
Seeing her in a saree for the first time adorned with her sparkly eyes and flashing smile, he knew diwali couldn't get any ore brighter.
It wasn't my fault, her black saree was the real culprit. It forced me to fall in love with her.
He's damn crazy to count the pleats of my saree than to count the stars in the sky.
He wants me to wear saree and I love him gazing at me whenever I wear the same.
Wearing a saree was never my choice. But his eyes were looking for a traditional girl. And then, ethnic became my favourite.
Indian men prefer their women in sarees rather than in western outfit.
I want to be the pin of your saree opens first lips want to stick up for. 
Smile + saree = Melting him.
Draping a perfect set of saree pleats -check! Finding the perfect guy to appreciate them in progress.
My saree is just like my men – impeccable.
I love it when a girl's saree is made of grace, her jewelry is made of confidence and her heels are made of inner-strength.
Short Quotes about Sarees
Do you want to say a lot with fewer words? Some of the best quotes about sarees are brief (and easy to type!). So, here you have it: a collection of 15 word or less short saree captions for Instagram!
Saree: six yards of sheer elegance!
My Saree makes my Smile Brighter!
A simple saree gives you the utmost sophisticated look.
Wearing saree is a different love for women.
Saree may be a rainbow draped in cloud.
Saree is much more than a mere fabric.
Reigning my love for the timeless classic.
It has been said that point heals all wounds but saree covers them up.
I asked god a beautiful life but he also gave me a beautiful saree.
Saree may be a gateway to slide into the festive mood.
A simple cotton hand woven saree can be a statement of art.
Sarees truly are dresses with a soul.
My saree makes my smile brighter.
There is a shade of red saree for every woman.
From draping mom's dupatta to wearing her saree, somewhere I grew up.
Quotes about Sarees and Attitude
Who says sarees are only for the shy, delicate, demure girls? No traditional clothing can cover a girl's genuine personality when she has attitude! Are you a six-yard-long fabric wrapped rebel? With these quotes about sarees, you may let out your inner sarcastic kickasser. These saree attitude quotes are full of attitude!
A saree never tells you to fit in, it makes you stand out.
Saree isn't just the garment, but a power, a language and an identity.
The right amount of body exposure, the right amount of class, keep your surroundings intrigued –saree.
I drapped a saree as a token of love, I cared not to look perfect, I just cared to look like me.
Laugh with yourself. Murder not with your heart but with your saree.
Don't offer me a drink when I'm in a saree because by choosing to look like an Indian goddess, and I've sacrificed my washroom privileges for the day!
I may have all shades of blue on the inside, but there's no reason, I can't rock a red saree on the outside.
I may not know how to cook, but I can certainly rock a saree like pro.
Draped in a saree, take confident strides ahead of the rest!
Hot Mess or cold Sun, that's a saree magic.
The unstitched 6 yards cloth can give you the best possible fashionable look and an amazing feel.
Not simple to integrate in Indian culture and wear a saree, it needs skill possessed by Indian women only.
You wanna get to know a woman in a yellow saree. She's bright. She's something different.
Make it simple, but significant.
She oozes the kind of over-confidence that only comes to people who wear deep red lipstick and sparkly tissue sarees in bright daylight. –Aditi Mathur Kumar
Quotes about Sarees in English
These quotes about sarees in English will be a great option to share with your friends and followers on Instagram. Let take some stylish photos by your mobile phone and impress them with your saree photos along with these amazing saree quotes in English.
The easiest way to feel hot yet modest is to wear a saree.
A saree can never go out of fashion; anywhere, anyday, anytime.
Be the sunshine in a world of unknowns. Glam the room with your saree beauty.
A lot of things broke my heart, but saree fixed it every time.
Your smile may be the power, but your saree look is a sword.
The drape of the saree creates magic with fluid geometry and bold lines along with strong contrasting colors giving way to seamless flow.
Life isn't perfect but my saree draping can be.
A saree is much more than a 6 yard of fabric; made of dreams and emotions woven together with love.
You can't buy happiness but you can buy sarees, and that's kind of the same thing.
There's something about 6 meters of fabric that brings out the lady you were born to be.
When I drape a saree I feel all womanly.
Saree is not a dress but a statement.
I like my saree the way I like my coffee – bold with a hint of filter.
Don't change to fit the fashion, change the fashion to fit you.
Saree is synonymous to respect, to the one donning it, to the one who weaved it! –Jyoti Singh
Quotes about Sarees and Elegance
Flaunt a stunning picture in your favourite saree and caption it with these quotes on saree and elegance. These women in saree quotes are perfect for pictures you want to share with your friend and followers on Instagram or Facebook.
Dear western outfits, try all you want but only I bring out her true beauty and elegance. Yours sincerely, Saree.
A saree has no brand it has style and elegance.
Endless elegance by a 9-yard elegant attire.
Feel fresh and relaxed with love for simple and elegant saree.
In this world filled with trends, I select to wrap around my six yards of elegance that's my saree.
Elegance, cuteness, beauty, traditional, modern, graceful, words fall short to describe a woman in a saree.
Amongst all the off shoulder gowns within the party, her saree took away all the spotlight, that's the facility of a six yard pure elegance.
A woman with big dreams and six yards of elegance is a visionary woman.
I don't wear a saree only on occasion; I wear it to parties, to hangouts and any place that demands a little elegance.
Elegance never goes out of style.
Quotes about Sarees for Lovers
In this category we've gathered some saree lover quotes for you. These quotes on saree love will express your love to your beloved and how sarees can give you a romantic lustrous look which makes feel your partner in an intense love for you. 
Love is when he kneels down to help you make perfect pleats for saree.
In the era of short dress, he still prefers to see her in suit or saree.
She wore a saree for the first time and we both fell. She in my arms and I in love.
The day I first saw you in a saree. Oh, what can I say! My mind is happy with your two eyes.
Love you to the end of my pallu and back.
When I drape a saree, it feels like I'm draping you around me!
Every saree tells a story, can you read mine?
Me and my never ending saree love.
You look pretty good after wearing a saree, as like you are the light of the dark night and the shining of the full moon night.
The perfect accessory for a saree is not jewelleries but your smile.
Quotes about Sarees by Celebrities
Some celebrities are the biggest fans of sarees. If you enjoy sarees and Bollywood films, this is a combination made in heaven for you! This collection of quotes about sarees on Instagram is perfect for you if you enjoy quoting celebrities. And you're in luck, because there are some fantastic saree quotes by celebrities of Bollywood about the timeless saree!
I enjoy the sari. I think it's the sexiest garment ever. It shows you the right amount, it covers the right amount, it's extremely versatile, it suits every body type, it suits every face. –Vidya Balan
I want every woman to have at least one saree in their wardrobe. In India, this beautiful garment has a special place. Like dialects, it changes from state to state and I wanted to bring four different techniques under one roof. –Rajesh Pratap Singh
That's what the sari is about. Everything is covered, yet a peep of an ankle can be a turn on for men. –Kajol
Learning Indian mannerisms, how to wear saris, and the language were a challenge. –Amy Jackson
To be very honest, I cannot drape a saree myself. I have never draped one on my own, ever. But it has been done on me so many times, that now I have memorised all the steps, and if someone challenges me, I will surely be able to do it. –Sonakshi Sinha
I feel more comfortable in sarees than gowns. –Amy Jackson
If a girl wears a shirt and a skirt, does she become more sensuous? I think a girl in a sari is more sensuous than a girl in a skirt. In my opinion, a wet sari is the most sensuous. –Bipasha Basu
Saree is a power suit. You walk into a room wearing a saree and you know what the men are talking about – it's a 'socio-psyche' thing. –Lakshmi Rebecca
I think, if you tell me that you do not know how to wear a saree, I would say shame on you. It's a part of your culture, you need to stand up for it. –Sabyasachi Mukherjee
Indianness in the form of a saree or a chaniya choli or jeans with something interesting, matches my style of singing. –Shreya Goshal
It's a most natural way for me. I can tell people I can run in a saree and I can do five sequences in a saree. I can romance in a saree and I can do everything in a saree. For me, it's a most versatile garment…it's extremely sensuous and at the same time it is strong, there is an elegance and at the same time, it teases your imagination. It's very powerful. –Vidhya Balan.
Celebrity endorsement was absolutely what pushed the traditional handloom. But I have had celebrities who have come to me for the joy of wearing a saree. –Gaurang Shah
I feel women are strong and I feel the metal sarees, the steel wire sarees, are a good metaphor for strong yet sensitive. –RimzimDadu
Quotes about Sarees and Traditional Look
Saree is the most exquisite and traditional Indian outfit. If you want to show off your traditional look on social media, use these traditional saree quotes with your photos. You can promote the saree and your culture around the globe by your saree photos accompanied by saree traditional quotes. Let's look at some saree look quotes in the below section:
The saree I wear may be traditional, but I am six yards ahead of my time.
Get a taste of the traditional look with a saree. Traditional look is the latest and all time favorite of women.
Why look west? Wear your saree and pose as the Indian version of wonder woman.
Saree is the most attractive and safe for tradition.
I would love to wear silk sarees to make myself look gorgeous. Yeah! That's Indian heritage. –Jerlin Flower
Saree is not just a culture; its tradition. I believe in tradition. I believe in the idea of things being passed between generations and the slow transmission of cultural values through tradition.
If you think that traditional trend is gone, hold my pallu.
A girl in a traditional look with a saree and a bindi and with a smile is always devastating.
When grace and culture shook hands, the saree was born.
Let's flip over to Traditional.
More Sayings and Quotes about Sarees
The world has to adore you in your Indian traditional attire, whether you're wearing a lehenga or a saree! And your photo must be complemented by cool saree fashion quotes! Let's glance over some saree vibes quotes in the following section:
An uncut piece of fabric, handwoven with sheer skill, for the living goddesses.
A saree covers the right amount and exposes the right amount. It's such a tease!
Beauty is inhabited in the soul, the face will be bright with time. And what better way to bring it out gracefully the covering yourself in a saree.
No Indian girl can ever say no to the magic of saree!
A girl never buys her first saree that she wears. She chooses from the wardrobe of her mom.
I love wearing saree and what most I like about them is: They can be worn at all stages of life.
Never underestimate a woman who's wearing a saree. If she can sit without ruining her pleats, go hours without peeing, wrap six yards of fabrics around her and still show her cleavage, who knows what else she can do!
Let your blouse be a little too sexy and your pallu be a little too long! Life is too short to blend in.
The memories and sarees connected to a particular saree makes us nostalgic.
If clothes could speak, my mother's saree would have told my mother, how much I love to wear them.
You Indian without saree, can not experience life.
Life is not a Bollywood movie & my saree doesn't get entangled in your watch! But, I still look like a heroine in it.
If beauty is a thing, it would be a red saree.
Chubby. Short. Tall. Fair. Dark. The list of labels is endless, but the endurance of a Saree is timeless. Be it a relentless 9-yard or a mesmerizing 6-yard, it recognizes no labels.
Final Thoughts on Quotes about Sarees
We hope that your journey through our amazing collection of quotes about sarees was a memorable one. It is the biggest collection of the most beautiful and handpicked saree quotes for Instagram through which you can express your feelings and use them for all moods and occasions.
We frequently wear sarees to weddings, parties, and other social gatherings. However, something will be missing if we do not post images of our sarees on Instagram or other social media. To show up, we should select precise and accurate saree lover quotes. As you may be aware, quotes about sarees are one of the most common ways to express yourself to the public.
You should also be aware that it is one of the simplest techniques to get the attention of your followers. You can choose one of the greatest and perfect quotes from our amazing collection if you want to impress your friends and audience.
How Can You Become Wiser by Understanding the Wisdom in Contradiction?
Meditation is beneficial for both the body and the mind. Many studies have established its role in bringing about various health benefits, including improved memory, mental quickness, boosting the immune system, and reducing cellular inflammation.
Besides its mental and physical benefits, meditating also helps in the process of becoming wiser by empowering you to identify wisdom in contradictions. Life is full of them, and what you generally perceive as the truth may be false.
The best way to gain deeper insights into this topic is by taking online meditation classes consisting of step-by-step instructions from an experienced meditation coach who will help you grasp the contradictions of life and how to overcome them.
But what are some things you can expect to learn from lessons on this topic? Read on to find out.
What Are Contra-Wisdoms?
For example, up might sometimes be down, light could be dark, and good may be harmful in disguise. However, when you understand and embrace these differences, you achieve connection rather than perfection.
Sounds confusing? The way out is to learn the art of seeking connection over perfection since the latter always brings disconnection, leading to a state of mental and physical unrest within yourself.
What Lessons Does a Session Consist Of?
You can learn to seek wisdom in contradiction through eight lessons, each focusing on a different aspect of it.
The lessons are:
Preparing your consciousness.
Seeking connection.
Giving what you receive.
Perceiving your brain.
Relationship between suffering and freedom.
Doing nothing.
Losing your values.
Being a lifelong student.
Here is a look at some to give you some idea about what you might expect.
Preparing your consciousness
It focuses on helping you tune in to the state of being and consciousness rather than the things you want to do. It is essential to focus on the consciousness rather than the content.
Your physical presence has the most impact rather than anything else. It's also about creating an inner shift in which you feel good about yourself rather than wait for someone else to do that for you.
Sitting comfortably, closing your eyes, you would focus on a particular situation. But rather than focusing on what you would do, the emphasis would be on being present in that situation and what experience you would like to have.
Seeking connection through perfection
Through the process of connection emerges perfection. When the focus is solely on excellence, it leads to disconnection. Connecting is about seeing the inherent beauty in things and how it comes from them.
Wanting to be perfect comes from thinking, while connection emerges from a deep sense of oneness and wishing well. When every aspect of your life is influenced by connection, and you connect to a larger purpose, almost every obstacle is surmountable.
A small concentration exercise helps you shift your mindset from trying to perfect things to achieving oneness with them. You put yourself in a space and time (at the home, office, etc.) where you seek the best outcome by tuning in with the people and genuinely trying to establish a relationship with them.
Giving what you receive
It is a good idea to give whatever you seek to receive because that is the best way of receiving it. Loving-kindness, compassion, appreciative joy, and a balanced mind are within you.
What you seek to get from others is already present within yourself. Before you seek anything in the world, you should seek it on the inside. Sitting in a comfortable meditative posture, you focus on giving, sharing, appreciating, and experiencing all that is good and beautiful.
The path to becoming wiser lies in understanding the contradictions of things called contra-wisdoms and developing a oneness with them. However, you can do that after receiving the proper guidance from a qualified spiritual coach.