What Makes You Stand Out: How to Set up a Resume Writing Service?
Resume writing services are a powerful supporting tool for people who want to craft a winning resume, change their life and step up their careers. Such services are there to turn one's set of skills and accomplishments into an engaging and bot-beating resume that will serve the applicant well. Although there are many players in the market of such services already, one can still find space for their brand new enterprise. If you want to kickstart such a business of your own, here are the tips you will find useful.
Why start a resume writing company
Like many online businesses out there, resume writing can bring you profits relatively quickly. Its profitability is proportionate to the expansion of the job market that thousands of potential employees enter every day. The more positions and professions are in demand, the more job seekers will be out there with their expertise to offer. Thus, building a business and hiring writer for professional resume writing services is a prosperous business idea. Just like the job market itself, it will grow with the right approach. If you are eager to try this business, keep in mind the following steps.
How to set up a resume writing service in several steps
A resume writing business is quite similar to any other kind. Naturally, you need to build your strategy around the needs of your target audience and the conditions in the market. Start with the basics and move on to expand your organization so your clients can get more interviews and bring up more customers based on their recommendations.
Create a business plan
Any business starts with a plan, and resume writing is not an exception. This stage requires the business to define what exactly they sell, how they position their service, and what pains of their clients they want to ease. Essentially, a business plan starts with your vision of the product and the expectation from customer experiences consequential to using your service. This part of the preparation is your homework on how you want to sell, work, and compete. Create a SWOT analysis for your project and come up with the business model you are about to build.
Study your competitors
Resume writing companies are not news today. If you want to enter the competition, you need to study the companies that already provide services for people who apply for new jobs. It is worth spending some time on research and classification of your competitors. Pay attention to the services they offer, how they market them, and what journey their users make. Try making a few orders from such services to pinpoint their strengths and weaknesses to use the observations to your advantage in the future.
Develop a portfolio
It is hard to sell services if you do not have anything to show to your clients. Thus, the initial stage of work will be dedicated to creating the portfolio rather than working on clients. To craft an appealing portfolio, one must showcase their writing skills at their best. Make sure the samples in your portfolio are diverse and can communicate that you can help with an application for any profession, as well as provide all the materials necessary to make it successful. In the portfolio, go for the samples that you are proud of.
Research your audiences
Almost every person that uses the help of a resume writing service has aspirations and goals they want to achieve. To win the love of your customers, you need to understand their motivations and expectations. On top of that, your service must understand the hiring process from the employer's perspective. Ultimately, they are the ones making the hiring decisions. If you are familiar with people who order your resumes and people who read them, you have all the chances to succeed.
Come up with the right marketing.
Based on what the audiences expect from the service, you need to create the whole communication and marketing strategy. Make sure to craft the right message and repeatedly communicate it in your marketing. The more relatable and appropriate for the market the advertisement is, the easier it is for customers to resort to your career resources. Take time and budget to invest in marketing.
Maintain the expert persona
When people order a resume from service, they expect it to be completed by a career advice expert. Thus, a business must maintain such expertise in its communication. This expertise must be manifested in the content of your website, questions you ask your clients about the order, and interpersonal interaction with the employees. For example, it is a good idea to post relevant content with tips for people looking for a job or trying to switch. Become a trustworthy resource of career consultation to increase trust in your company.
Keep up with your market.
The job market is an extremely vibrant environment. Every day, new ways to track applications and choose candidates emerge. In these conditions, a resume service must be the first to know about that. If you are concerned with the question, 'how to set up a resume writing service,'
research the applicant tracking process in detail and learn how ATS bots work to provide the best service possible. If you keep up with the technologies in this market, you can use every applicant tracking system to your advantage and help your clients apply successfully.
The bottom line
Just like any other company like Resume Genius, writing a business starts with a plan. Preparations to create a company may take some time. However, the more detailed plan is crafted, the easier it will be to enter the market. Naturally, the main focus of such a business is the customer and the problems it solves for them. So, if you wonderhow to set up a resume writing service, start with the research. Once you know enough about your audience, you can develop a portfolio and approach new clients to help them. As long as you keep up with the industry, your business will bring profit.
Top Skills to Become a Full Stack Developer in 2023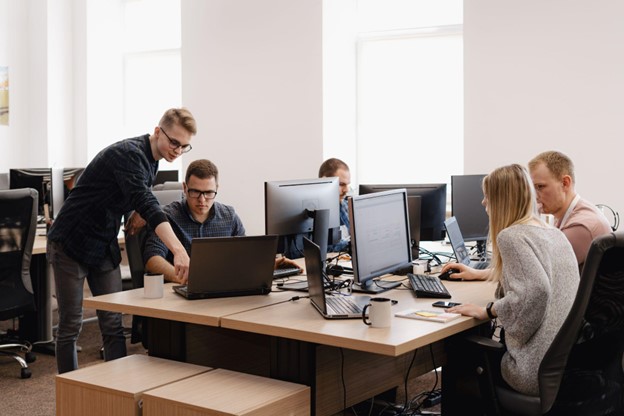 Interested in becoming a full-stack developer? One of the advantages of becoming a full-stack developer is that you have skills in multiple areas and can handle coding, design, development, and more all under one roof. Find out these diverse skills, how to use them to become a full-stack programmer, and why they will be the most important for adapting to industry changes in 2023!
Introduction to Full Stack Development
If you're looking to become a full-stack developer, there are a few skills you'll need to master. In this section, we'll introduce you to the world of full-stack development and some critical skills you'll need to succeed.
Full stack development is all about creating web applications that anyone can use anywhere. To do this, programmers must have a strong understanding of front-end and back-end development.
Front-end development refers to the graphical user interface (GUI) that users interact with when using a web application. This can include anything from designing the overall look and feel of the website to creating individual elements like buttons and drop-down menus. On the other hand, back-end development focuses on the server side of things. This includes everything from setting up hosting for the website to writing code that powers the application itself.
Most IT companies want to hire offshore programmers with professional skills. To be a successful full-stack developer, you'll need a strong understanding of both front-end and back-end development. In addition, you'll also need to be comfortable working with different web technologies and frameworks.
What Skills Do You Need to Become a Full Stack Developer?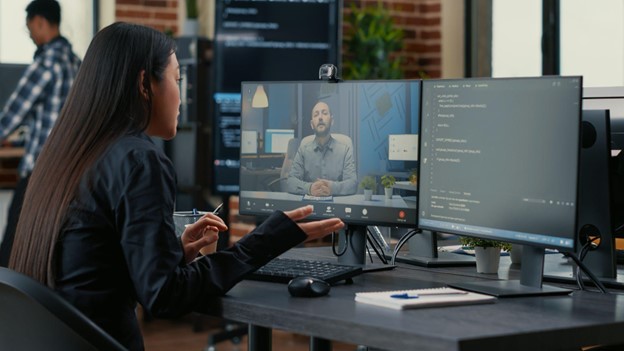 To become a full-stack programmer, there are a few critical skills that you will need to possess. Firstly, you will need to have a firm grounding in computer science concepts. This means understanding algorithms, data structures, and software design principles well. Secondly, you will need to be proficient in a wide range of programming languages. At the very least, you should know how to code in Java, PHP, and Python. However, being able to code in various other languages will give you an advantage when it comes to finding full-stack programmer jobs.
Thirdly, you must have experience with front-end and back-end web development technologies. This includes knowing how to develop user interfaces using HTML/CSS/JavaScript as well as being able to create database-driven websites using MySQL or MongoDB. Finally, it is also beneficial to have experience with DevOps tools such as Puppet or Chef to automate web application deployment and management.
HTML/CSS
To become a full-stack developer, it is crucial to have a strong foundation in HTML and CSS. These two technologies are the building blocks of the web and are essential for creating well-designed and responsive websites.
HTML (HyperText Markup Language) is used to structure content on a web page. It defines the meaning of elements on a page, such as headings, paragraphs, and list items. CSS (Cascading Style Sheets) is used to style the content on a web page. It defines how elements should look, such as their color, size, and font.
Both HTML and CSS are easy to learn, and there are plenty of resources available online to get started. Once you have a solid understanding of these technologies, you can begin learning more advanced web development skills such as JavaScript, PHP, and Ruby on Rails.
JavaScript
JavaScript – is one of the most important full-stack developer skills. As the programming language of the web, JavaScript is used to create interactive web pages and applications. While many different frameworks and libraries are available to help with development, knowing vanilla JavaScript is essential. In addition, being familiar with Node.js will give you an extra edge as a full-stack programmer.
Back-end languages
Knowing back-end languages is one of the most required full-stack developer skills. Among the most popular are PHP, Java, Python, and Ruby. Depending on the project requirements, a full-stack developer may need to be proficient in one or more of these languages. For example, if a project requires a lot of data processing, then a developer with strong Python skills would be ideal. On the other hand, if the project is focused on e-commerce, then a developer with solid PHP skills would be a better fit.
Full-stack programmers need to have a good understanding of how each back-end language works. This way, they can choose the right language for the job and also debug any issues that may arise. Additionally, full-stack programmers should be comfortable working with databases such as MySQL and PostgreSQL. With this knowledge, they can build robust and scalable web applications.
HTTP and REST
There's no denying that the world of technology has evolved at a breakneck pace over the last few decades. And as a result, the skills required to be a successful developer have changed significantly as well. Where once a basic understanding of HTML was all that was needed to get started in web development, today's developers need to be well-versed in a wide range of different programming languages and technologies.
One of the most important skills for any developer, regardless of experience level, is a strong understanding of HTTP and REST. Hypertext Transfer Protocol (HTTP) is the protocol that governs how communication happens between different systems on the web. REpresentational State Transfer (REST) is an architectural style for building APIs that takes advantage of HTTP's capabilities.
A strong understanding of HTTP and REST is essential for any developer who wants to build web applications that are scalable and maintainable. Without this foundation, it would be very difficult to create applications that can handle large amounts of traffic or complex data structures.
Database storage
A full-stack programmer should understand how databases are structured and how to work with them. There are many different types of databases, but the most common ones used in web applications are relational databases like MySQL, PostgreSQL, and SQLite.
No matter what type of database you use, there are some basic concepts that all developers should know. For example, you should be familiar with CRUD operations (Create, Read, Update, Delete), which are the four basic operations that can be performed on data in a database. You should also know how to query data from a database using SQL (Structured Query Language).
If you're working with a relational database, it's also important to understand relationships between data tables. For example, you might need to join two tables together in order to get the data you need. Knowing how to do this is essential for any full-stack developer.
Basic design skills
As a full-stack developer, you must understand fundamental design principles strongly. This includes understanding how to use color, typography, and whitespace effectively. You should also know how to create responsive designs that work well on mobile and desktop devices. These skills can be learned through self-study or by taking courses on graphic design.
NPM
NPM is a must for every full-stack programmer. It is the package manager for JavaScript and allows you to install, update, and manage your dependencies. NPM also provides a way to share your code with other developers through packages.
Soft Skills Needed as a Full Stack Developer
As a full-stack developer, you will need to have a strong set of soft skills to be successful. Here are some of the most essential soft skills that you will need:
Communication: As a full stack developer, you will need to communicate effectively with other team members, as well as clients or customers, if necessary. You should be able to clearly explain complex technical concepts to non-technical people.
Problem-solving: Full stack developers need to identify and solve complex problems quickly and efficiently. You should be able to think on your feet and come up with creative solutions to tricky issues.
Time management: As a full-stack developer, you will likely be working on multiple projects at once. Therefore, it is important that you are able to manage your time effectively in order to meet deadlines and avoid becoming overwhelmed.
Organizational skills: In order to keep track of all the different parts of a project, full-stack developers need to have strong organizational skills. This includes being able to create clear and concise documentation so that other members of the team can easily understand what needs to be done.
Conclusion
A skilled full-stack developer is in high demand, and the skills required to become one continue to evolve as technology develops. We outlined the top ten skills anyone can acquire to become a successful full-stack developer by 2023. Whether starting from scratch or striving to advance your current web development career, learning these critical skills will help you stand out in this thriving and ever-growing field. Get cracking on learning these essential tools and develop yourself into a well-rounded full-stack engineer!
How May a Home Office Be Claimed as a Tax Deduction?
Home-based jobs now have a significant amount of profit-makers' attention. As a result, advancement in home-based employment has greatly expanded and more qualified professionals are involved. Each professional who works from home does so as a sole proprietor or with a partner, using their initiative and ingenuity to benefit others. Based on the type of work they do and the income they make, these home-based company owners are eligible for a variety of deductions. The Internal Revenue Service is the one who drafts the rules for the self-employment deductions for home workers. Tax deductions for home office costs are often available to self-employed people. However, because they are employed, homemakers are not able to take advantage of further deductions. More helpful information on tax deductions and how to quickly claim them will be provided if you fall under the self-employed category and work as a freelancer.
Who is eligible to claim greater deductions and what is the home office deduction?
When company owners have a separate element of their operation that involves their residence, a home office deduction is typically the most advantageous choice. Your living place, whether it be a house, an apartment, a condo, or any piece of real estate, can serve as your home office. Any of those business floor plans, including the detached garage, studio, barn, or greenhouse, can be used to generate regular income from within your living area. Operators who conduct their businesses out of their own residence or a leased property are allowed to claim the home office deductions.
For the home office deduction to be allowed, you must be self-employed or partnered with a licensed rideshare driver. When you come inside the employer's employee category, you can no longer anticipate taking a deduction. According to the Tax Cuts and Jobs Act of 2017, individuals who get a W-2 or a regular payment from a single employer or entrepreneur are likewise subject to the restriction on home office deductions. Nevertheless, if you work a gig while you are employed by the company, you are entitled to a specific amount of deduction.
How can I qualify for the home office deduction on my tax return?
You must comply with the rules set out by the IRS federal, which has set the parameters for all of your tax deductions for home offices. In accordance with IRS standard rules, you must fulfill two fundamental conditions before you may claim your deduction. Additionally, your primary location for business as well as regular and active use are requirements.
To consistently run your firm, you must unquestionably dedicate a piece of your living space to it. You do not need to follow a specific procedure to demonstrate the viability of your home office, according to the IRS. To prove your eligibility for the home office deduction, you must keep verifiable records. Your canceled checks, receipts, and other legal papers that attest to the functioning of your home office may be used as part of the document verification process. Holding receipts and bills for expenses like mortgage interest, cable, utilities, and other significant costs for your home office will help you claim a larger tax deduction on your home office.
It is necessary that your house serve as the primary location of business, along with the following requirements. It does not, however, mean that you must conduct all of your business operations there. Even better, you can continue to do business from your main home office and still deduct expenses. Do not do administrative duties outside of your home office, please. You cannot make a tax deduction before that point. You must take into account the following information to determine the requirement:
Special guidelines for stockpiling goods and product samples are part of the requirements for being eligible to deduct costs.
List the types of costs you are allowed to write off.
To calculate the deductible, depreciate your house.
Depending on the type of your worker, a mandatory need. The unique need for daycare centers, for instance.
Selling a property used partially for business and the resulting tax consequences
Your claim list and records must be all legitimate documents.
Expenses for your home-based business that are deductible and that are listed on Form 8829. To claim your deduction, keep in mind any reductions based on your method.
Deductions for home offices
Following the calculation and structuring of your deduction, you may safely begin filing tax returns to the IRS. You can start claiming the home office deduction right away after completing your tax file. The IRS offers two distinct claiming procedure options to make your process more straightforward and adaptable. The claim procedure can be accessed using either the normal way or the streamlined alternative.
Simple solution
The beginning of the next year is when tax filings are received for taxable years that begin on or after January. Indeed, the commutation method you propose is the best. There are several simpler choices available to you. A unique computation, allocation, and substantiation requirement in the IRS's regular tax return and filing method adds a layer of complexity for certain SMSE owners who start their business empires at home. With the use of an online tax calculator and detector, the IRS has made it simple for those hard-working business owners to secure the best advantage when calculating real costs.
You may compute your home office deduction quickly using this option that is streamlined. The deduction for a home office is simple and easy to calculate. You must double the overall square footage of your workplace by $5 in order to calculate your standard deduction. A maximum profit of $1,500 per 300 square feet is possible using this formula. And with just layout permission, you may use this deduction to lower your taxable income while filing your taxes.
Common practice
You must be ready with records to establish the real cost of your home office if you choose to use a conventional approach for your tax payments for the preceding year. A few costs that are not necessary for your streamlined choice must have documentation collected. Among the items covered by this paperwork are depreciation, utilities, insurance, and mortgage interest. The percentage of deduction varies under this standard deduction technique depending on the amount of space used for business purposes and the tasks carried out at your home office location.
The square footage of your busy home office must be divided by the overall area of your home in order to calculate the result using this approach. Your home office tax deduction percentage will be determined by this computation. Once the percentage has been reached, multiply it by the amount of all home office expenses to determine your deduction for the space.
Other deductions
You may be able to write off other deductions, depending on your circumstances. For example, the food and entertainment deduction, the self-employed health insurance deduction, the business travel tax deduction or the Goodwill donation deduction.
Conclusion
Depending on how you report it on your tax return, you may decide whether to use a straightforward or conventional way to deduct your home office tax. It is strongly advised that you choose an operating strategy depending on the type of your company and the tax deductions it allows you to claim, like using a 1099 tax calculator through FlyFin.
The Benefits of Remote Working
There are many different situations that you might find yourself in when it comes to your career. In an ideal scenario, you are going to be working in your dream role while at the company that you always hoped for. You are making all the money you could ever desire, and never have financial stress again. There could also be instances where you end up working in a completely different field. This could still be an enjoyable experience and lead you to a new skill set. There is no such thing as a wrong career, and you should be proud of yourself, no matter where you end up.
Even when it comes to working in certain industries, there are going to be some variables here too. For example, remote working is now a common thing for many companies, big and small. For some people, this can work like an absolute charm, and they see it as a massive pull factor when applying for jobs. Others think the opposite and would prefer to work in an office environment. You should always play to your strengths and try to get a job that suits you. However, there are a lot of people who don't know how they feel about remote working opportunities. If you fall into this category, then you should still be open to these roles. Many benefits can come with working remotely. If you aren't aware of or familiar with them, then here are some examples of how they can prove to be beneficial.
The Comfort of Your Own Home
The first major benefit of working remotely is that you are going to be allowed to work in the comfort of your own home. When it comes to being able to put in a good day's work, you must be comfortable and relaxed. This is something that you won't be able to beat when it comes to your own home. You are going to be relaxed and as calm as possible when it comes to your working day. Not to mention, you are in complete control of things such as heating controls and natural light. This means you can set up your work environment to completely suit you. 
Better Lunches
Having lunch is something that most people will look forward to when they are going in for a day's work. However, when you are working in an office setting, this can be lacklustre. There might not be great food options near your workplace and bringing lunch from home just isn't the same as a warm meal. This is something that remote working doesn't have you deal with. When you are working from home, you are going to have a massive choice when it comes to your lunches. With all the utilities you could need and the option to store any lunches you could want, your daytime eating is going to be a lot better.
This could even help encourage you to get healthier and improve your diet. With more options and more time to prepare meals, you could clean up the food that you eat. Not to mention that having a healthy and nutritious lunch could give you the boost you need to finish out the day.
Clothing
When you work in an office space, you are almost always going to have a uniform or at least a dress code. This is something that a lot of people cannot get behind. Being in clothes that aren't yours or aren't to your liking can make you feel uncomfortable. Again, this is something that you don't have to worry about when working in the comfort of your own home. When you are remote working, people can't see what you are wearing. So, if you want to spend all day in your pyjamas, you can. Wear clothes that are going to provide you with the most comfort and ease. Especially when you are going to be sitting at a desk for up to 8 hours, you are going to want to make sure that you are comfortable.
Easier to Break up the Day
Working remotely is going to likely mean that you spend most of your time looking at the same screen. This can be quite a draining thing and lead you to want a break. When you work from home, getting this break in the day can be a lot more effective. When in a workplace, you probably won't have too many options when it comes to how you spend your lunch. Eating is likely the only activity you can do. When you are at home, you have a host of options. For example, you could stay on your computer and check out the best payout online casino. If you wanted to get some fresh air, you could go on a walk or get a quick workout in. There are plenty of stimulating activities that can help to provide a big break in the day. This can help to split your day up and make it move a lot faster.
More Opportunities
When you only want to work on-site, you are going to be limiting your opportunities. There are only going to be so many jobs in your vicinity that are appropriate for you. Even when you are living in a major city, there are only so many companies that could provide you with a job. When you are working remotely, this isn't the case. You can work for anyone, no matter where you are. This means that any job you are qualified for is a possibility for you. This gives you a better choice of job roles and allows you to explore new and unique opportunities. Not to mention, you are also going to get your chance to visit more countries and have more freedom with your time, meaning you get career and personal opportunities. Remote working isn't for everyone, but it has plenty of benefits for those who would prefer to work outside of a traditional office.