15 Things You Must Do Before Embracing New Beginnings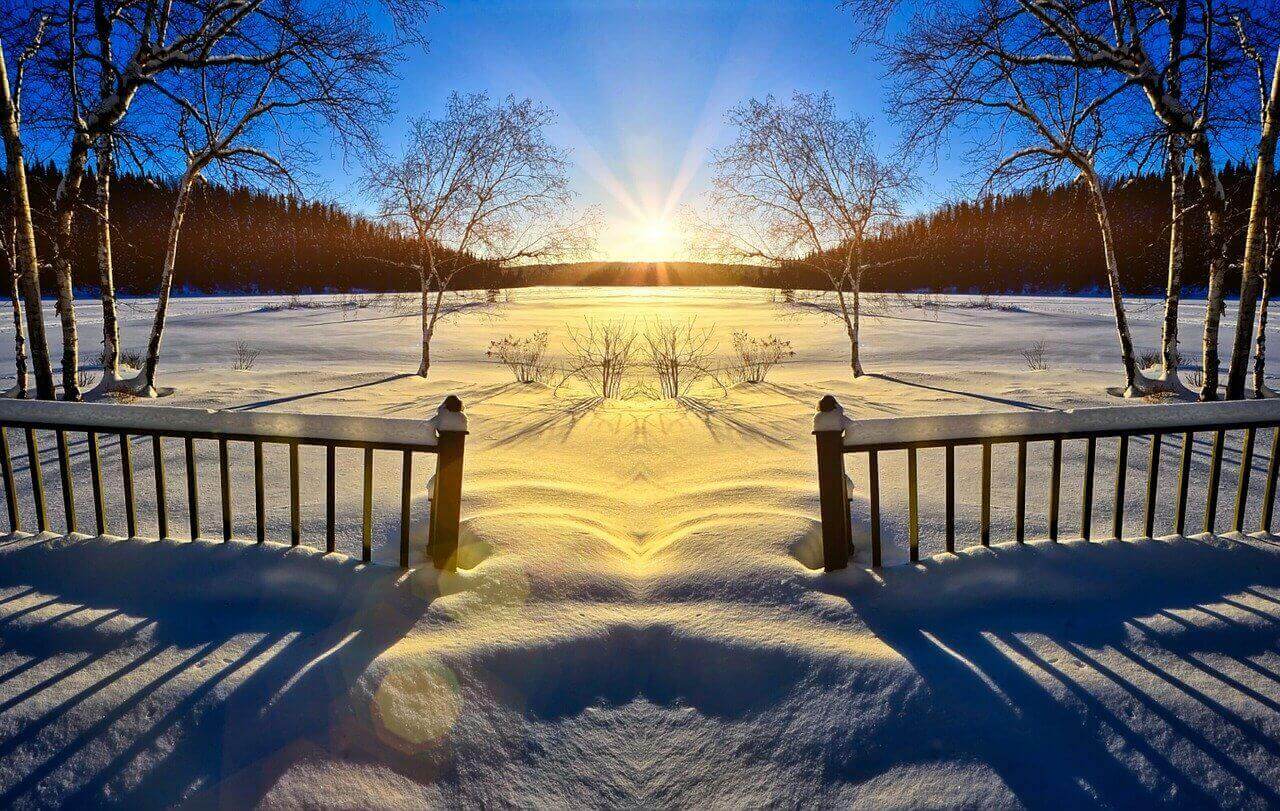 As my wife quit her seven-year job spree, to give life another shot to new beginnings, I saw the fear in her eyes as she put on the façade of joy.
A fresh start in life meant starting from scratch. I'd find her pondering and speaking to herself; "should I give a new start to my life at 40"? 
She was afraid of embracing new beginnings because what if it didn't turn out pleasant? What if she could not succumb up to the requirement?
Honestly, anyone in her shoes would be feeling the same way. But I have a different approach to life, embracing new beginnings fascinates me!  
Stepping out of my comfort zone is thrilling for me! I abide by some rules before taking a fresh start in life and do my homework well so that I'm in good shape of mind when it's time.
These tips could also come in handy for you before you plan to set out for the roller coaster ride!
There are 15 things you must to before embracing new beginnings to make sure it's a success!
What Do New Beginnings Mean?
New beginnings mean that you have the power to change the future. When you take a fresh start, you leave behind what you have been doing, which will definitely bring a positive impact on your life. A new start in life can be anything, from quitting an alcohol drinking habit to striving to be punctual about waking up on time for work.
Maybe, you never thought about starting a new life, but nature is giving you an indication! For example, the ongoing COVID-19 has hit us by storm, but this rings the bells of a new turn in life.
People have more time for themselves and are finding ways to start their life from a new perspective. Staying at home can be de-motivating; in fact, starting a road to a new journey is difficult.
Whenever I feel down, I listen to this song, and it gets my moral high! It has the beats and is the perfect pick-me-up song you must give an ear to! 
How Can You Embrace New Beginnings?
Reluctant much? You are not alone! 
You must come to terms that life is an unbreakable cycle of endings and beginnings. All good things come to an end, and so do the bad ones. Similarly, life takes a turn because your fate drives it. The quicker we accept change, the better the prospects life holds for us. Embracing new beginnings is a part of life, but before you do so, here are 15 things you must make sure you have done.
You can't stop change from happening
You are not in control of a new beginning or an ending. Just like you can't predict your victory in a chess game unless you have made all the smart moves, you aren't in full control of your life. Make your life decisions wisely and let it flow. This way, when life takes a turn for a new start, you will know you have prepared well for it already.
Reflect
A successful life is all about self-reflection. Before you plan new beginnings, dig out the gold from your past. Make a journal and write out the lessons you learned and the mistakes you don't want to make again. Acknowledge the change as a wave that will stir up the beginnings of a growth mindset. Write out all you want to say so that it stays in your conscious and you can recall it easily.
Living the moment
Remember, new beginnings are full of promises, joyful moments, and surprises. However, sometimes, change can be so abrupt that you hardly have time to adjust instantly to it. You cannot find the direction in which you can exit that phase of frenzy and anxiety, so what to do?
Improve your breathing skills, just imagine you are inhaling the anxiety and exhaling all the anxiety out
Get closer to a loved one. Your friends and family can comfort you the most in times of doubt; they are your sole source of strength and confidence in hard times. Share how you feel about the change.
Let Mother Nature soothe you. Go for a hike or a road trip to a serene place. Do things that comfort your senses.
Be flexible
A new beginning can come almost suddenly, but you develop a flexible mindset in life. You cannot keep on holding to your past. When it is time to let go, you must and leap towards a new start in life. What you are seeking is seeking you. Let the twist and turns in life unfold before you because you can't stop it from happening anyway. Be willing to learn new things in life.
New beginnings, better you!
New beginnings are an excellent chance for you to turn into a new leaf. It is like the process of metamorphosis where you evolve. You have the opportunity to start all over again, so all you need to keep in mind are positive thoughts. It is like a blank page, a new sheet where you can re-plan your life and start again.
Failures are full of lessons
At some point in your life, you feel entirely downtrodden. This feeling usually comes with failures where you feel vulnerable, and life seems to have collapsed. Failures are painful, but the painful feeling ultimately fades away, giving you a fresh start to a life goal. Many renowned athletes had to face failures first till they found the light at the end of a tunnel. Nobody has a perfect life, neither an ideal beginning to a new life. You just learn as you make mistakes.
Face your fears
A new life can get challenging, and its okay to be fearful of what is unknown. What is important is that you are on the right track. How would you know that?
If you are fearful yet excited to embrace the new beginnings, it is an indication that you have finally reached the right point in life. Stand in front of a mirror and talk to yourself. You need to face your fears if you want to reach the good in life. It is time to be the fearless you!
Listen to what you are telling yourself
If I keep telling myself that the world is temporary, I don't need to worry about the future or make efforts to do well in life, and I might never be able to take up any challenges. I could tell myself that as I age, I will have to retire and just sit home, and then this empty nesters approach will never let me have a new beginning to life. You need to stay motivated in life.
Talk to some strangers
Getting comfortable with strangers is like hitting a milestone. I mean literally because you are stepping out of that comfort zone. When starting a new life at university or work, you will have to talk to new people. This will help you unlock new opportunities in life, and you could also make new friends.
Is it a thought or an opinion?
Don't get yourself confused between these two; a thought and an opinion. Don't let yourself leisurely decide if you like the situation you are in or not. Assess the situation thoughtfully and then ask yourself, do I feel powerful in the scenario? Figure out your strengths and weaknesses and look out on how you can improve yourself.
Prepare beforehand
When you start to notice those small shifts in life, these are the indications that something is coming. Start writing out your mission statement, what you want to carry forward, and what you want to leave behind.
Take a break
Embracing a new beginning is no child's play and it can get stressful. Pause and think what you are doing, is it too robotic, is it draining you? You need to replenish yourself, take off the stress, and just breathe. Once you have gained your confidence again, you can move forward sturdily.
Be self-centered
When embracing a new beginning, it can be pressurizing and demanding. In such times being selfish is actually good. The more focused and self-centered you are, the better you will be able to take the lead and take challenges.
Milestones
Celebrate every milestone you hit. The problem with us is that we overthink and worry too much about the big picture. Celebrate your first salary, your first day at work, and everything which helps you the way forward.
Don't be a perfectionist!
The new start of your life might be bumpy, but that's okay. You will have plenty of time to learn things and fix them. Never be afraid of not being the perfectionist. We learn from our mistakes and that is what leads us to the roses of success.
Final Thought
Each time you have to take a fresh start in life, you will have to let go of some things. Another name for life is change, and it is imperative because, without that, we all would be living a dull, monotonous life.
Nature Exploration: Learning about Animals with Wooden Toy Figurines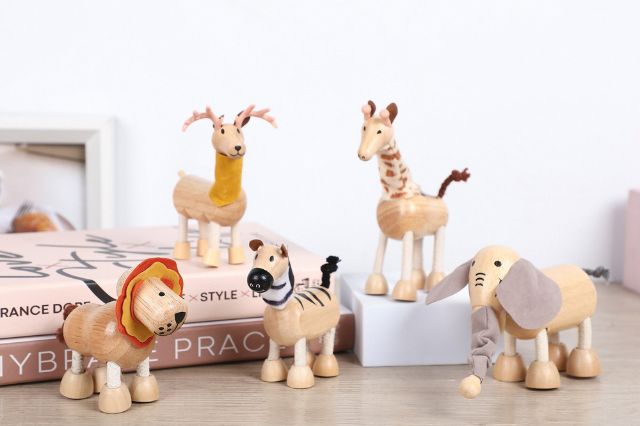 The omnipresent use of plastic in modern toys will surprise no one, but did you know that for centuries, it was wooden toys that kindled the imagination of small children? From Ancient Greek wooden horses to the 19th century's Noah's Ark, replete with animals of all breeds — the history of wooden toys is long and fruitful.
So, what made the wooden toys so successful, and why investing in them might be a good idea?  
1. Sensory development
In the early years of development, sensory experiences are among the key contributors to a child's cognitive advancement. Therefore, employing toys made of various materials in your kid's play routine is always a great choice. Whether it's a bit of plasticine, some cuddly plushie giraffe, or a cute rosy wooden unicorn, the answer remains the same: the more tactile experiences, the better.
Tip: Ensure your kid's safety by looking for high-quality toys that use safe paints. Bimi Boo Toys are exactly what you need. The brand has a great collection of toys, and we recommend starting your search with it.
2. Discover new animals
Wooden figurine toys will introduce new species and spark further conversations about the animals. Where does this animal live? What kind of sound does it make? Does it have a home, and what does it eat? Such small chats will help broaden the horizons and create new imaginary landscapes for future games. And every new wooden animal puzzle will add more joy and curiosity!  
3. Become an empath
Pretend play is among the most popular forms of games kids engage in, which contributes to their further socialization. When playing with wooden animal figurines, children learn to exhibit compassion, understanding, and empathy. Imagining all the possible lives of animals will contribute to developing respect and kindness for other living creatures.
4. Kindle creativity
Children can build an imaginary kingdom rife with animals of different provenances: farm animals, undomesticated creatures from the woodlands, etc. Whether your child decides to create a farm or become an explorer of the mysterious verdant forests, wooden toy figurines will only strengthen your child's imagination. 
5. A toy of multiple use  
Wooden figurines are a perfect choice for multi-use toys. Also known as open-ended toys, their key advantage is that they can be played with in various ways: whether individually or in large groups, combined with other toys or alone — the sky is the limit.
It is a well-known fact that there are no restrictions to a child's imagination. Choosing the right toy will help enhance cognitive development, kindle creativity, and foster empathy towards the living creatures of the planet.
Changing Up Your Kitchen? Check Out What Colors Are Trending
Often traditional colors are used for kitchens because they make it easier to add those individual touches that make it your own unique kitchen. However, sometimes you can go wrong and the outcome is boring and outdated.
There are some kitchen colors that never become dated whist others become truly out of date. Ultimately, however, color trends and choices are subjective and there are really no colors that you shouldn't use if they make you happy. Perhaps you can use the Red Stag casino bonus codes to help you in this endeavor. Below, we'll look at what the experts say.
Many people find choosing colors for their kitchen, and their home generally, daunting. However, it doesn't have to be such a difficult task. There are lots of books, and websites that deal with color schemes that can be very helpful and inspiring. "The Perfect Kitchen" by Barbara Sallick offers lots of ideas and images from which to choose and inspire you in your design.
Go for subtle greige rather than overall grey
Cool-toned grey was very fashionable in the noughties and many homes were decorated with this color. However, warmer tones are now becoming more popular.  The go to color scheme today is greige, a blend of grey and beige. Greige works well with almost any other color so is very practical, hence its growing popularity. It could even be replacing white.
Replace vibrant red with a warm terracotta
Even though red is a favorite of many designers, we are seeing a move towards a softer version. Terracotta is the new go to color, a warm paprika. Interior Design Manager at Neptune, Simon Temprell says "The warm, earthiness of Paprika is a blend of red and orange tones but with an emphasis on the red. It works beautifully with warm neutrals, natural timbers and darker shades of green."
The Director of Veere Grenney Associates, Natasha Grieg agrees saying "A color like this feels both cozy and uplifting. It has great depth, so when used in small kitchens, it makes the room feel more generous. For our work as designers, it is a perfect backdrop to almost all colors."
Ditch contrasting colors and choose two tones of the same color
Using contrasting colors in your kitchen was considered really fashionable in the noughties. Today, and the forecast for 2024, is a shift to tonal color combinations. This means using different shades of one color to introduce interest and depth. If you have difficulty combining colors then this is a solution for you.
The director of Nicola Harding and Co., Nicola Harding says "A two-tone kitchen scheme allows extra definition and interest without overcomplicating. Most paint charts are arranged in families of colors, making it easy to find two shades that work together or contrast." She goes on to say, "Remember that dark colors take up more space visually. Use darker shade below eyeline, and a lighter shade that closer to the wall color above; it will help break up expanses of cabinetry and feel calmer and less blocky than a high contrast scheme."
Choose pastels over loud primary colors
Pastel colored kitchens were a favorite in the 1950's. They are having a comeback and especially the color pink. The use of very subtle pastel pink variations is trending for 2024 and the latest Barbie phenomenon is proof of that.
Pastel tones were a favorite in the 18th century Rococo period. Pastel tones are characteristically romantic and feminine and invoke the image of flowers and beautiful gardens. Nostalgia is occupying the imagination of many kitchen designers today and therefore pink is taking a front seat.
Jennifer Welch of Jennifer Welch Interior Design when referring to pastel pink that it has a calming rather than energizing effect. "This subtle tone works perfectly in a kitchen that is rather dark, or which suffers from a lack of natural light. Not only does it inject a space with brightness and joy, but it will also bring out and highlight any accent colors in the room."
Ditch stark white and opt for gentler off-whites, beige and sand
As versatile as white is, designers are moving away from this color and choosing softer versions of the color like ivory, linen, stone and sand. True, white kitchens are still very popular even though sometimes thought of as too stark and clinical. But according to Design Director at DesignSpace London, Richard Atkins, "There are many ways to "warm up" the design, one of which is to consider introducing warmer tones."
Becca Galbraith, Interior designer for Becca Interiors says "The search for the ideal neutral is not as easy as it would initially appear. Pure white can often be too cold and sterile, while trying to warm it up means possibly straying into the magnolia territory. Instead opt for a softer, warmer white and cream that grounds and lifts at the same time."
Off white and cream kitchens are definitely trending. They represent a more toned- down luxury. Simple and elegant these creamier color schemes are a basic ingredient in the world of interiors and especially good for modest homes.
Strategies for Reducing Expenses During Financial Hardships
In times of financial hardship, managing expenses becomes paramount. Whether due to unexpected job loss, medical expenses, or economic downturns, finding effective ways to cut costs can provide much-needed relief. By adopting thoughtful strategies and making well-informed decisions, individuals and families can weather the storm and regain control over their financial well-being.
Prioritize and Streamline Monthly Budgets
Assessing your monthly budget is the first step toward identifying areas where expenses can be reduced. Begin by categorizing essential expenses such as housing, groceries, and healthcare. Trim discretionary spending like eating out and entertainment. Seek opportunities to renegotiate bills, such as refinancing loans or consolidating debt for better interest rates. Evaluating subscriptions and memberships is also crucial. Small changes, like cooking at home or canceling unused services, can collectively make a significant impact.
Moreover, cultivating a frugal mindset can lead to lasting financial resilience. Regularly reviewing your budget empowers you to stay on track and make adjustments as needed. As you implement these strategies, remember that the journey toward financial stability is a gradual process that requires patience and perseverance. By conscientiously managing your expenses and embracing a more intentional lifestyle, you'll not only overcome current challenges but also build a solid foundation for a more secure and prosperous future.
Efficient Energy Consumption: Best Practices for Lower Bills
Reducing utility bills is a key aspect of expense management. One effective way to achieve this is by ensuring your home is energy-efficient. Upgrade to LED lighting, seal any air leaks, and properly insulate your living space. When it comes to electricity, research and compare providers to find the best rates on electricity in your area. Many utility companies offer different plans, so take advantage of options that align with your usage patterns. Simple habits like turning off lights when not in use and unplugging electronics can also contribute to substantial savings.
Rethink Transportation and Commuting
Transportation costs can put a strain on any budget. If possible, consider using public transportation or carpooling to reduce fuel and maintenance expenses. For those with multiple vehicles, consider if downsizing to a single car could be a viable option. Alternatively, explore the potential of remote work arrangements or flexible schedules to cut down on commuting costs. Additionally, walking or cycling for short distances not only saves money but also promotes a healthier lifestyle.
Creative Shopping and Economical Lifestyle Choices
Shopping mindfully is essential when striving to reduce expenses. Before making purchases, compare prices across different retailers and explore sales, discounts, and loyalty programs. Consider buying in bulk for items with longer shelf lives. Embrace a minimalist mindset and declutter your living space—you may find items you no longer need that can be sold or repurposed. Additionally, explore affordable hobbies and recreational activities that don't put a strain on your wallet. Engaging in free community events or enjoying the great outdoors can provide entertainment without breaking the bank.
In times of financial hardship, focusing on reducing your expenses can alleviate stress and provide a sense of control over your financial situation. By reevaluating and streamlining budgets, making energy-efficient choices, rethinking transportation, and adopting economical shopping habits, individuals can make meaningful strides toward financial stability. Every small change adds up, and with determination, thoughtful decisions, and a proactive mindset, it's possible to weather any financial challenges and emerge stronger on the other side.