77 Pain Quotes to Help You Heal from Trauma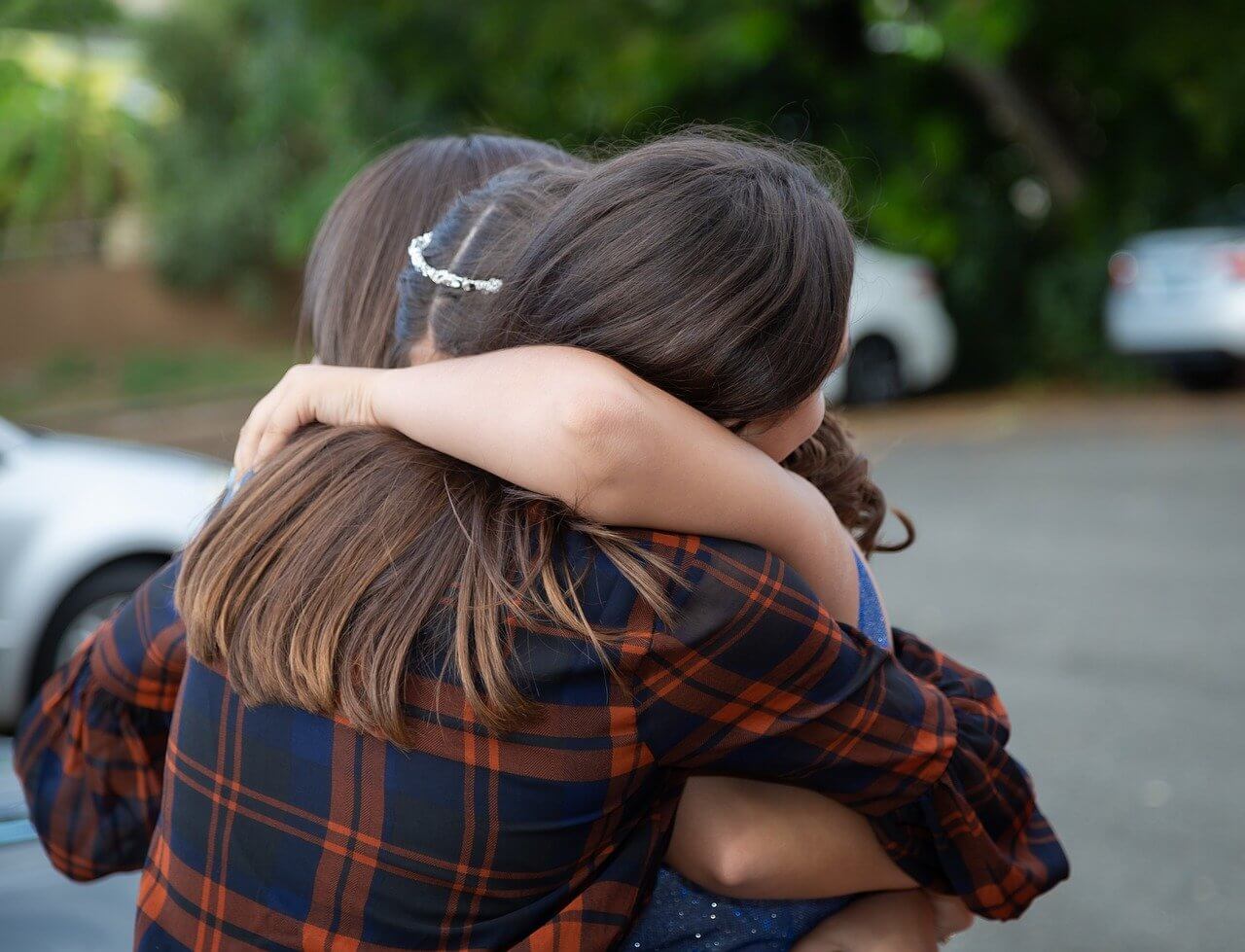 When something terrible happens, it takes some time to get over the pain and feel secure again.
It is quite natural but does not let your psychological and emotional traumas to shatter your confidence and leave you helpless and disconnected in this world. The feelings of pain can make us feel numb and difficult to trust people.
Coping with it can be difficult and overwhelming, but this inspiring compilation of pain quotes and sayings from acclaimed American talk show host Oprah Winfrey, the famous basketball player turned businessman Michael Jordan, the most loved Brazilian lyricist and novelist Paulo Coelho and the many more can serve as your guide to fiercely deal with bad experiences of life and leaving them behind to move on in life.
Let's embark on the journey of deeper healing and growth together.
Pain Quotes That Will Make You Feel Stronger
No matter how much it hurts you, someday you will look back and realized your struggles changed you for the better.
Turn your wounds into wisdom. –Oprah Winfrey.
Some people think to be strong is to never feel pain. In reality, the strongest people are the ones who feel it, understand it and accept it.
Every failure is a gift; every pain is the opportunity. –Maxim Legace
I am strong because I've been weak, I am fearless because I've been afraid and I am wise because I've been foolish.
I am not afraid of storms, as I am learning to sail my ship. – Louisa May Alcott.
Failure gave me strength. Pain was my motivation. – Michael Jordan
You have to be strongest when you are at your weakest. –Kushandwizdom
Whatever positive changes you want to make in your life, acceptance of how and where you are at the present moment is one of the keys to moving forward.
Stop keeping track of mistakes you have made – it's time to forgive yourself.
The pain you feel today will be the strength you will feel tomorrow.
Smile and let everyone know that today, you're a lot stronger than yesterday.
The past is not today. The past cannot be changed, forgotten, or removed. It can only be accepted. We all have mistakes, struggles and even regret about things. But you are not your mistakes, you are not your struggles, and you are here now with more POWER shape your day and your future.
Pain is a gift by Gods Of Growth.
Everyone wants to dodge sufferings as much as possible. But unfortunately, there is no chance of pain-free existence for anyone. Happiness comes with pain. Challenges mark emotional and intellectual growth.
Obstacles in life predict success. We should take them as a core component of long-term joys. Miseries and hardships change us significantly. All the successful people in history have dealt with their pains bravely and saw it as an opportunity to become wiser, compassionate and more substantial.
Pain brings people together to cherish their relationships. It is a chance to re-evaluate everything to change the direction of life for a meaningful purpose.
Agony is undoubtedly frustrating, but brave souls always pave their paths even in the darkest hours. Nothing can stop them.
This collection of quotes will help you find answers to change your life than stopping at questions and wasting time.
Love and Pain Sayings for Her or Him
Our greatest pain and greatest joy come in relationship with others. –Stephen R. Covey
Hearts united in the pain and sorrow will not be separated by joy and happiness. Bonds that are woven in the sadness are stronger than the ties of joy and pleasure. Love that is washed with tears will remain eternally pure and faithful. –Khalil Gibran
And you cannot see all scars your love has caused.
 Sometimes they never wanted to hurt you; they just didn't care at all.
It is painful to realize that after keeping someone as your priority for so long, you were just on the bottom list of his options.
Since I can't be with you right now, I will have to be content just dreaming about when we will be together again. – Susan Polis Schutz
There is one pain I often feel, which you will never know. It's caused by the absence of you. –Ashleigh Brilliant
The greatest tragedy of life is not that men perish, but that they cease to love. –W. Somerset Maugham
There are no goodbyes for us. Wherever you are, you will always be in my heart. –Mahatma Gandhi
If love can fade, so can the pain.
Perhaps watching someone you love suffer can teach you even more than suffering yourself can. –Dodie Smith
Love is precious yet hard, scary, but all of us yearn for it, and above everything, it is painful. Pain and love are eternal lovers. They always go hand in hand. No love in this world comes without afflictions.
The most-loved and well-rounded people we have ever met have faced torments of heartbreak. Romeo Juliet, Antony and Cleopatra, Hamlet and Ophelia and many more, everyone's love story is replete with suffering and agony.
Their deconstruction enables them to restructure and refine themselves into a masterpiece. The pain they endure, make them travel a painstaking experience of falling apart and coming back to life with more vigor and strength.
The pain works a magical potion to fine-tune our souls and hearts and fill them with understanding, sympathy and profound wisdom that can't be gained by any other way.
Pain is the window to love. Folks, these shared quotes aim at inspiring you daily. They make us think, smile and cry to understand the symphony of love and pain.
Quotes about Pain and Suffering
Without pain, there would be no suffering; without suffering, we would never learn from our mistakes. To make it right, pain and suffering is the key to all windows; without it, there is no way of life.
Pain and suffering are the soil of strength and courage. – Lurlene McDaniel.
Pain and sufferings are always inevitable for a larger intelligence and a deep heart. The really great man must, I think, have great sadness on the earth. –Fyodor Dostoevsky
Be patient and tough; someday this pain will be useful to you. –Ovid
Pain is inevitable; suffering is optional –Haruki Murakami
Pain and suffering are a secret. Kindness and love, they are a secret. But I have noticed that kindness and love can pay for pain and suffering. –Alan Paton
Out of suffering have emerged the strongest souls; the most massive characters are seared with scars. –Khalil Gibran
Delusional pain hurts just as much as from actual trauma. So what if it's all in your head? –Tracy Morgan
Pain and suffering have come into your life, but remember pain, sorrows, sufferings are but the kisses of Jesus, a sign that you have come so close to Jesus that he can kiss you. – Mother Teresa
Although the word is full of suffering, it is also full of the overcoming of it. –Helen Keller
 The pain of yesterday is the strength of today. – Paulo Coelho
The truth is that everyone gonna hurt you. You just got to find the ones worth suffering for. –Bob Marley
Distress and ache are inescapable, endurance is our choice. It is in our hands that how we deal with traumas. We determine our response to things. It is a personal choice to deal with the most horrific situations.
Pain and sufferings provide interpersonal strength and grace to focus energies on owning the wounds. Do not think, "why me?" , "Life is unfair.", or "I can't handle it".
Helen Keller, Mother Teresa, Bob Marley and many other legends like them have proved that pain is inevitable, but the response is one's own choice. Suffering is multiplied with anger, anxiety and irritability.
Negative thinking can make things worse. Our thoughts make us miserable. Use your pains to make you, not to break you.
Emotional and Physical Pain Quotes
The only antidote to mental suffering is physical pain. –Karl Marx
You don't know the pain and suffering until you are staring at yourself in the mirror with tears in eyes, begging yourself to hold and be strong, that's the pain.
There are two types of pain in the world, the pain that hurts you and the pain that changes you.
Time doesn't heal emotional pain, you need to learn how to let go. –Roy T. Bennet.
Sit with the pain until it passes, and then you will be calmer for the next one. –Naval Ravikant
Pain is only the weakness leaving your body.
Healing doesn't mean that the pain never existed. It means the damage no longer controls the lives.
The natural healing force in each of us is the greatest force in getting well.
There are wounds that never show on the body that are deeper and more hurtful than anything that bleeds. –Laurell K. Hamilton.
There's nothing like a little physical pain to keep your mind off your emotional problem. –John E Sarno
The heart was made to be broken. –Oscar Wilde
People seldom see the halting and painful steps by which the most insignificant success is achieved. –Anne Sullivan
We cannot selectively numb emotions; when we numb the negative emotions, we also numb the positive emotions.
Tears come from the heart and not from the brain.
Why do emotions hurt?
Social rejections, failures in life, physical disabilities, or ailments can cause a physical and emotional breakdown. We resort to taking pain relievers for physical sufferings but do not tend to our emotional agonies.
We, the modern men, are more mechanical than social creatures, but still, the heartbreak, bad behaviors, deprivation and loss, everything affects us.
Physical injuries are visible to everyone, but emotional wounds are invisible. Both require healing. We cannot get rid of them as one is dependent upon the other. Pain is the body's natural armor, an adaptive reaction to felt threat.
By reading about famous people's reactions to physical and emotional pains, you can learn the art of keeping the pains at bay to boost the healing capacity and overcome chronic fears of loss and heartbreak.
Deep Pain Quotes about Life
When people hurt you over and over, think of them as sandpaper. They may scratch you, but in the end, you end up polished, and they end up useless.
In life, a mile deep with stress is a mile deep in pain, and it needs courage.
We can not learn without pain. –Aristotle
 
Adversity is the first path to truth. –Lord Byron
Great things never come from comfort zone.
Being able to walk pain-free is a blessing. Being able to walk without showing it is a skill.
No words are enough to express the pain of soul.
If you are distressed by anything external, the pain is not due to the thing itself, but to your estimate of it; and this you have the power to revoke at any moment. –Marcus Aurelius
Pain doesn't show up in our lives for no reason. It's a sign that something needs to be changed.
True self-discovery begins when your comfort zone ends. –Adam Braun
Do you know the best teacher in the world?
Adversity is the best teacher. The more you run from it, the more you have to deal with it. It is never too late to accept this bitter reality that we have to feel our pains.
Accept and dissolve is the key to overcome suffering and traumas. All the pain is an outcome of attachments to things, persons, or places. It is our connections that trouble us.
Set things free and see the magic of satisfaction when life moves on its natural course. Afflictions come and go. Nothing is permanent in life as P.B Shelly says, "If winter comes can spring be far behind."
Pain is the truth. It is a way to cleanse and purify the soul. It is not a punishment but a blessing to transform bitterness of life into sweet and kind gestures and to recreate the things again. It is the way to love and to be loved.
My Personal Favorite Pain Captions
You have to keep breaking your heart until it opens. –Rumi
Let go of the past. –Robert Greene
You have to learn to smile through your pain. Sometimes it's all you got.
Monsters don't sleep under your bed; they scream in your head.
Sometimes emotional pain is necessary for your growth.
Learning is a gift, even if the pain is your teacher.
Healing is an art. It takes time; it takes practice; it takes love.
Your pain is the breaking of the shell that encloses your understanding. –Khalil Gibran
It is always by way of pain; one arrives at pleasure. –Marquis De Sade.
Pleasure of love lasts but for a moment, the pain of love lasts a lifetime. –Bette Davis
One word frees us of all weight and pain of life; that word is love. –Sophocles
It has been said that the time heals all the wounds, but I don't agree. The wounds remain. In time, the mind, protecting its sanity, covers them with scar tissue and the pain lessens. But it is never gone. –Rose Kennedy
I am better off healed than I ever was broken. –Beth Moore
I think it is important to realize that you can miss something, but not want it back. –Paulo Coelho
The soul always knows what to do to heal itself. The challenge is to silence the mind.
Pain is the naked reality of life. With these fascinating caption quotes, you can discover the warrior within you. It will assist you in reminding that you are stronger than the tribulations you faced.
No pain is equal to no gain. We have to overcome the hardest situations because life is a precious gift from God and it cannot be wasted. Constraints make us appreciate life and love people more dearly to value them.
Hardships, afflictions and sufferings teach us to survive in difficult times. The above-shared quotes, sayings and proverbs are collected from various sources to help you muster up your courage. It will render you the fortitude to face the pains to appreciate the blessings of life.
Botton Line
There is never a win-win in pain and suffering. Either you face your traumas courageously to make you a bigger and better person or you hid like a coward to run away from your discomforts.
We all have a choice. We can become a slave of our pains or conquer them head-on to be the better version of ourselves.
7 Things Men Should Do After 50
If you're a middle-aged man, you may have crossed the invisible line from "young and active" to "old and tired." Sure, your friends still tell you that 50 is the new 40. Yet, deep down, maybe it's not that simple. Your doctor tells you to lay off the bacon cheeseburgers because of your high cholesterol. You don't know where to start with all these new apps on your iPhone, and how do those new pants fit?
Now's a great time to take stock of what you want out of life and develop a plan for what comes next – lifestyle changes and finances.
1. Clean Up Your Act
Let's face it, you're not perfect. You're feeling tired and sluggish, and your doctor wants you to cut back on fatty foods. You've been living large for too long.
Start by cutting out a few indulgences – junk food and booze, for instance. You could even replace a few drinks with walking around the block.
2. Don't Suffer in Silence
If you experience erectile dysfunction, go to your doctor to get tested for diabetes or high blood pressure. There's a lot you can do about it now, rather than after you're 50 (and too tired to do anything.. There are medical solutions to erectile dysfunction, such as Viagra. Visit chemistclick.co.uk to check out the available options.
3. Pay Off Your Debts
Your relationships may be in a slump, and your bank account isn't making the cut on its own. Still, some tangible things could get you out of debt. Pick up the phone and call your credit card company and ask them about lower interest rates.
4. Lift Weights
Beat boredom with some physical activity. Lifting weights will do more than just make you feel good about yourself. Instead of feeling frumpy, your muscles will be strong enough to help you stand up straight, walk without a cane, or even lift that box of books.
5. Do Something Nice for Someone Else
It's easy to take for granted everyone around you – your friends and family, your co-workers, and customers (who have no idea they're the reason you can afford a new pair of shoes.. Give people a little love each day by surprising them with flowers or an unexpected gift.
6. Set Goals
Focusing on what you want, instead of what you don't want, will help you make more informed decisions.
Do this by creating a target date for retirement, analysing your financial situation, and setting up a budget to track expenses. Now's the time to start saving, investing, and getting ahead. In the end, you'll have no regrets once you're retired.
7. Start Meditating
When stressed, our brains release stress hormones that make us feel fatigued. Meditating helps you relax and refocus on the present moment instead of the past or future. It's also a great way to stay healthy as you get older.
By following these simple steps, you'll be on your way to a better future and feeling young again. After all, feeling good is half the battle.
14 Tips to Defeat Constant Fatigue
In today's fast-paced society, it's easy to become overwhelmed by the demands of work and life. But no one is immune to the effects of fatigue.
1. Understand the root of your fatigue.
The first step to defeating fatigue is to understand the root cause. Are you getting enough sleep? If you're not getting enough sleep, your body will start to run on empty, and you'll experience fatigue. Make sure to get at least 7 hours of sleep every night to stay energized throughout the day.
2. Exercise regularly.
Exercise has been shown to help increase energy levels and fight fatigue. If you can find time for a good workout, it will help you fight off fatigue throughout the day. You'll be able to remain a good mood and exercising will ensure that your mental health does not deteriorate.
3. Eat healthy foods.
Another key factor in defeating fatigue is eating a healthy diet. Eating healthy foods including whole grains, fruits, and vegetables will help you stay energized and avoid cravings that can lead to fatigue.
4. Avoid over-the-counter medications.
Many people rely on over-the-counter medications to fight off fatigue. However, these medications are often ineffective and can have side effects. If you're feeling tired, try to avoid these medications in favor of more natural remedies.
5. Drink plenty of fluids.
Drink plenty of fluids to stay hydrated. This will help you stay energized and avoid feeling dehydrated.
6. Take supplements.
If you're feeling exhausted, supplementation may be an option for you. Many supplements are natural and can help increase your energy levels. It's always a good idea to consult your primary physician before you take supplements, as you will be able to avoid side effects.
7. Get enough sunlight.
Getting enough sunlight can help you fight fatigue. Exposure to sunlight can increase your energy levels and help you fight off depression.
8. Take breaks.
Taking a break is needed when you experience fatigue. Step away from your work, take a walk, or relax in your favorite chair. This will help you recharge and return with a fresh perspective.
9. Make a schedule.
Setting a schedule can help you stay on track and avoid feeling overwhelmed. Make sure to schedule time for relaxation and rest.
10. Avoid stress.
If you're constantly feeling stressed, it can be difficult to stay alert. Try to find ways to relieve stress and avoid feeling overwhelmed.
11. Avoid stimulants.
Stimulants like caffeine can help you stay alert during the day, but they can also cause fatigue. Avoid using stimulants if you're struggling to stay energized.
12. Use natural remedies.
Many natural remedies can help combat fatigue. Herbal supplements, amino acids, and antioxidants can all help restore balance to the body.
13. Connect with others.
Connecting with others can be a key factor in combating fatigue. Whether it's going for a walk with a friend, attending a yoga class, or joining a social media group, social activities can help boost your energy levels.
14. Also, make sure you're using the right pillows made of natural materials.
When you use a Hungarian goose down pillow, you've invested in a pillow that will give you a good sleep. Depending on how you prefer to sleep, you can always choose from a soft, medium firm, or firm pillow.
Dealing with Baby Blues – You Can Go Through This
Your baby has finally arrived, so why are you sad? If you wonder what is going on with you, learn that there is nothing wrong. You might have developed the baby blues.
We know you imagined the first weeks spent with your little one as serene and blissful. After all, you waited for this moment for nine months. But the reality is not always as we imagine, and time spent with your baby can rapidly turn into an emotional roller coaster in which you no longer know what you feel about this birth. You do not have to be discouraged or disappointed, as these symptoms are usual for a mother who has just given birth. Your body underwent several changes, and hormones might be just as confused as you. No one says motherhood is easy because it is not. It is a huge life transition that requires time and patience, so stop being hard on yourself. One of the most helpful practices in this situation is to respond to the motherhood challenges with kindness and wisdom, understand your body and emotions, and remember the positive things in life.
Do you wonder why you said farewell to your old life and chose one brimming with day-and-night new-born care? Take a deep breath – there might be the baby blues which make you feel this way. Fortunately, there are methods to combat them. So, consider the following recommendations whether you are having a hard day or suffering from the postpartum blues.
What are the baby blues?
The baby blues or postpartum blues are a mild form of anxiety and depression that manifest through feelings of sadness. Although it is often ignored, this medical condition may require specialised help. The baby blues usually strike within a couple of days of giving birth and can last up to several weeks. Mums dealing with postpartum blues often see a symptom improvement after a few weeks, while others can develop a more severe anxiety disorder or perinatal mood (PMAD). Forms of treatment include psychological therapy and medication, so if there is no recovery sign, do not hesitate to call on a physician to address the issue adequately.
Anyway, there is no need to be worried as you are not the only one experiencing some form or another of postpartum blues. There are, in fact, approximately 80% of postpartum mums with this blue mood.
Mood changes, excessive stress, and bouts of sadness are just some of the many symptoms of this medical condition, but let us dig more into the subject and explore the signs that you might suffer from the blues.
Ways to cope with the baby blues
This condition can often be combatted if you are mindful of some helpful practices like:
Get fresh air. Whenever you have the occasion, go for a breath of fresh air. Vitamin D from sunlight can charge your batteries and alleviate postpartum anxiety. Socialisation, exercise, and relaxation are beneficial outdoor activities you can engage in. You can also go on a walk with your baby. If you worry you are not bonding with your baby, this could help. You can even travel with your little one and show them the world as you see it.
Rest when you can. Although the responsibilities are one hundred per cent more when caring for a baby, it is also essential to find time for yourself. It does not have to be extra, just a bit of relaxation when possible. You might be tempted to solve the daily chores when your baby sleeps, but we highly recommend the contrary. Any task can wait since your health is the most important.
Get some sleep. Contrary to what most people say, good sleep hygiene is possible when having a tiny human in the house. Consider resting while your child is napping – this is the best way for you both to cop some z's. If you find it hard to relax, you can indulge in a delicious CBD drink or another cannabidiol product (gummies or tinctures) that can help you calm your mind and fall asleep easier. This cannabis compound has surged in popularity lately, and for a good reason, since it addresses so many problems. Many companies and sites like Organic CBD Nugs sell quality CBD, so finding something to align with your taste and needs should not be too hard.
Be empathetic to yourself. It is not the best moment to be hard on yourself. A baby indeed can change your lifestyle, but this does not mean you have to neglect yourself. Now more than ever, be a friend to yourself. Self-love is never wrong. If there is something that makes you forget about the problems around, be it a therapy session or a foamy bath, go for it and regret nothing. Moreover, you can focus more on caring for your baby if you feel good.
Common symptoms of the baby blues
A significant number of new mothers are prone to experience some of the symptoms that are associated with postpartum blues. These usually occur within the first ten days after the baby is born but can last up to 14 days. During this time, you might endure a roller coaster of emotions that can appear puzzling.
The baby blues are indeed confusing but learn that they are a common condition most mums experience in one form or another. And remember that symptoms are not the same for all mothers, although they can be similar. So, if your sister dealt with mood swings, it is not necessarily for you to have the same issue. Instead, you may experience poor appetite or concentration problems.
Among the most frequent symptoms of postpartum blues are:
crying inexplicably over minor things or feeling weepy
feeling anxious about both your and your baby's health
experiencing insomnia and exhaustion or feeling restless
being constantly irritated
losing appetite
encountering problems in focusing or making decisions
crying spells
forgetfulness
feeling like you are connected with your child
mood changes
The stress of caring for a tiny human, sleep deprivation, and hormonal changes contribute to the symptoms mentioned above and constitute the most important factors leading to the baby blues.