77 Pain Quotes to Help You Heal from Trauma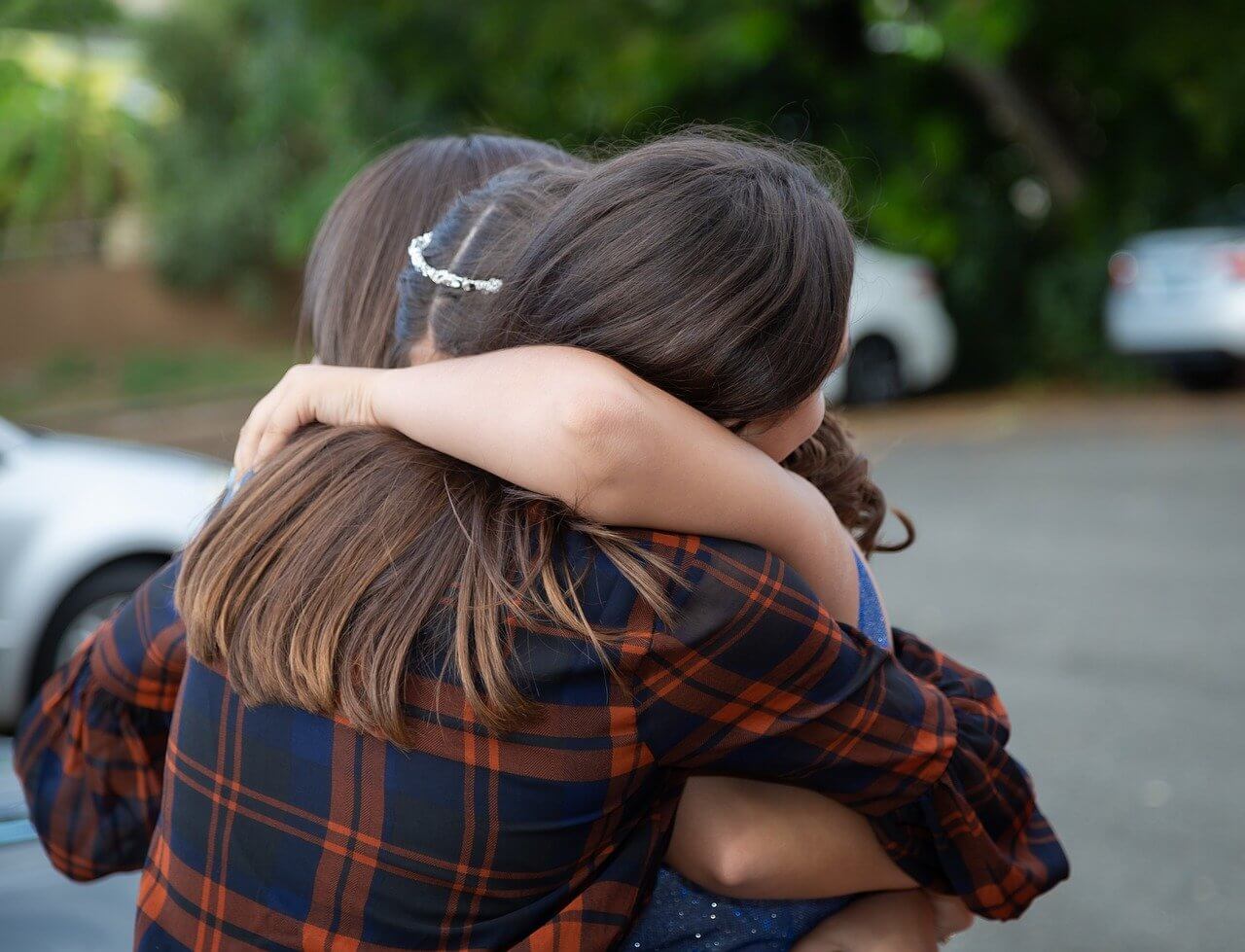 When something terrible happens, it takes some time to get over the pain and feel secure again.
It is quite natural but does not let your psychological and emotional traumas to shatter your confidence and leave you helpless and disconnected in this world. The feelings of pain can make us feel numb and difficult to trust people.
Coping with it can be difficult and overwhelming, but this inspiring compilation of pain quotes and sayings from acclaimed American talk show host Oprah Winfrey, the famous basketball player turned businessman Michael Jordan, the most loved Brazilian lyricist and novelist Paulo Coelho and the many more can serve as your guide to fiercely deal with bad experiences of life and leaving them behind to move on in life.
Let's embark on the journey of deeper healing and growth together.
Pain Quotes That Will Make You Feel Stronger
No matter how much it hurts you, someday you will look back and realized your struggles changed you for the better.
Turn your wounds into wisdom. –Oprah Winfrey.
Some people think to be strong is to never feel pain. In reality, the strongest people are the ones who feel it, understand it and accept it.
Every failure is a gift; every pain is the opportunity. –Maxim Legace
I am strong because I've been weak, I am fearless because I've been afraid and I am wise because I've been foolish.
I am not afraid of storms, as I am learning to sail my ship. – Louisa May Alcott.
Failure gave me strength. Pain was my motivation. – Michael Jordan
You have to be strongest when you are at your weakest. –Kushandwizdom
Whatever positive changes you want to make in your life, acceptance of how and where you are at the present moment is one of the keys to moving forward.
Stop keeping track of mistakes you have made – it's time to forgive yourself.
The pain you feel today will be the strength you will feel tomorrow.
Smile and let everyone know that today, you're a lot stronger than yesterday.
The past is not today. The past cannot be changed, forgotten, or removed. It can only be accepted. We all have mistakes, struggles and even regret about things. But you are not your mistakes, you are not your struggles, and you are here now with more POWER shape your day and your future.
Pain is a gift by Gods Of Growth.
Everyone wants to dodge sufferings as much as possible. But unfortunately, there is no chance of pain-free existence for anyone. Happiness comes with pain. Challenges mark emotional and intellectual growth.
Obstacles in life predict success. We should take them as a core component of long-term joys. Miseries and hardships change us significantly. All the successful people in history have dealt with their pains bravely and saw it as an opportunity to become wiser, compassionate and more substantial.
Pain brings people together to cherish their relationships. It is a chance to re-evaluate everything to change the direction of life for a meaningful purpose.
Agony is undoubtedly frustrating, but brave souls always pave their paths even in the darkest hours. Nothing can stop them.
This collection of quotes will help you find answers to change your life than stopping at questions and wasting time.
Love and Pain Sayings for Her or Him
Our greatest pain and greatest joy come in relationship with others. –Stephen R. Covey
Hearts united in the pain and sorrow will not be separated by joy and happiness. Bonds that are woven in the sadness are stronger than the ties of joy and pleasure. Love that is washed with tears will remain eternally pure and faithful. –Khalil Gibran
And you cannot see all scars your love has caused.
 Sometimes they never wanted to hurt you; they just didn't care at all.
It is painful to realize that after keeping someone as your priority for so long, you were just on the bottom list of his options.
Since I can't be with you right now, I will have to be content just dreaming about when we will be together again. – Susan Polis Schutz
There is one pain I often feel, which you will never know. It's caused by the absence of you. –Ashleigh Brilliant
The greatest tragedy of life is not that men perish, but that they cease to love. –W. Somerset Maugham
There are no goodbyes for us. Wherever you are, you will always be in my heart. –Mahatma Gandhi
If love can fade, so can the pain.
Perhaps watching someone you love suffer can teach you even more than suffering yourself can. –Dodie Smith
Love is precious yet hard, scary, but all of us yearn for it, and above everything, it is painful. Pain and love are eternal lovers. They always go hand in hand. No love in this world comes without afflictions.
The most-loved and well-rounded people we have ever met have faced torments of heartbreak. Romeo Juliet, Antony and Cleopatra, Hamlet and Ophelia and many more, everyone's love story is replete with suffering and agony.
Their deconstruction enables them to restructure and refine themselves into a masterpiece. The pain they endure, make them travel a painstaking experience of falling apart and coming back to life with more vigor and strength.
The pain works a magical potion to fine-tune our souls and hearts and fill them with understanding, sympathy and profound wisdom that can't be gained by any other way.
Pain is the window to love. Folks, these shared quotes aim at inspiring you daily. They make us think, smile and cry to understand the symphony of love and pain.
Quotes about Pain and Suffering
Without pain, there would be no suffering; without suffering, we would never learn from our mistakes. To make it right, pain and suffering is the key to all windows; without it, there is no way of life.
Pain and suffering are the soil of strength and courage. – Lurlene McDaniel.
Pain and sufferings are always inevitable for a larger intelligence and a deep heart. The really great man must, I think, have great sadness on the earth. –Fyodor Dostoevsky
Be patient and tough; someday this pain will be useful to you. –Ovid
Pain is inevitable; suffering is optional –Haruki Murakami
Pain and suffering are a secret. Kindness and love, they are a secret. But I have noticed that kindness and love can pay for pain and suffering. –Alan Paton
Out of suffering have emerged the strongest souls; the most massive characters are seared with scars. –Khalil Gibran
Delusional pain hurts just as much as from actual trauma. So what if it's all in your head? –Tracy Morgan
Pain and suffering have come into your life, but remember pain, sorrows, sufferings are but the kisses of Jesus, a sign that you have come so close to Jesus that he can kiss you. – Mother Teresa
Although the word is full of suffering, it is also full of the overcoming of it. –Helen Keller
 The pain of yesterday is the strength of today. – Paulo Coelho
The truth is that everyone gonna hurt you. You just got to find the ones worth suffering for. –Bob Marley
Distress and ache are inescapable, endurance is our choice. It is in our hands that how we deal with traumas. We determine our response to things. It is a personal choice to deal with the most horrific situations.
Pain and sufferings provide interpersonal strength and grace to focus energies on owning the wounds. Do not think, "why me?" , "Life is unfair.", or "I can't handle it".
Helen Keller, Mother Teresa, Bob Marley and many other legends like them have proved that pain is inevitable, but the response is one's own choice. Suffering is multiplied with anger, anxiety and irritability.
Negative thinking can make things worse. Our thoughts make us miserable. Use your pains to make you, not to break you.
Emotional and Physical Pain Quotes
The only antidote to mental suffering is physical pain. –Karl Marx
You don't know the pain and suffering until you are staring at yourself in the mirror with tears in eyes, begging yourself to hold and be strong, that's the pain.
There are two types of pain in the world, the pain that hurts you and the pain that changes you.
Time doesn't heal emotional pain, you need to learn how to let go. –Roy T. Bennet.
Sit with the pain until it passes, and then you will be calmer for the next one. –Naval Ravikant
Pain is only the weakness leaving your body.
Healing doesn't mean that the pain never existed. It means the damage no longer controls the lives.
The natural healing force in each of us is the greatest force in getting well.
There are wounds that never show on the body that are deeper and more hurtful than anything that bleeds. –Laurell K. Hamilton.
There's nothing like a little physical pain to keep your mind off your emotional problem. –John E Sarno
The heart was made to be broken. –Oscar Wilde
People seldom see the halting and painful steps by which the most insignificant success is achieved. –Anne Sullivan
We cannot selectively numb emotions; when we numb the negative emotions, we also numb the positive emotions.
Tears come from the heart and not from the brain.
Why do emotions hurt?
Social rejections, failures in life, physical disabilities, or ailments can cause a physical and emotional breakdown. We resort to taking pain relievers for physical sufferings but do not tend to our emotional agonies.
We, the modern men, are more mechanical than social creatures, but still, the heartbreak, bad behaviors, deprivation and loss, everything affects us.
Physical injuries are visible to everyone, but emotional wounds are invisible. Both require healing. We cannot get rid of them as one is dependent upon the other. Pain is the body's natural armor, an adaptive reaction to felt threat.
By reading about famous people's reactions to physical and emotional pains, you can learn the art of keeping the pains at bay to boost the healing capacity and overcome chronic fears of loss and heartbreak.
Deep Pain Quotes about Life
When people hurt you over and over, think of them as sandpaper. They may scratch you, but in the end, you end up polished, and they end up useless.
In life, a mile deep with stress is a mile deep in pain, and it needs courage.
We can not learn without pain. –Aristotle
 
Adversity is the first path to truth. –Lord Byron
Great things never come from comfort zone.
Being able to walk pain-free is a blessing. Being able to walk without showing it is a skill.
No words are enough to express the pain of soul.
If you are distressed by anything external, the pain is not due to the thing itself, but to your estimate of it; and this you have the power to revoke at any moment. –Marcus Aurelius
Pain doesn't show up in our lives for no reason. It's a sign that something needs to be changed.
True self-discovery begins when your comfort zone ends. –Adam Braun
Do you know the best teacher in the world?
Adversity is the best teacher. The more you run from it, the more you have to deal with it. It is never too late to accept this bitter reality that we have to feel our pains.
Accept and dissolve is the key to overcome suffering and traumas. All the pain is an outcome of attachments to things, persons, or places. It is our connections that trouble us.
Set things free and see the magic of satisfaction when life moves on its natural course. Afflictions come and go. Nothing is permanent in life as P.B Shelly says, "If winter comes can spring be far behind."
Pain is the truth. It is a way to cleanse and purify the soul. It is not a punishment but a blessing to transform bitterness of life into sweet and kind gestures and to recreate the things again. It is the way to love and to be loved.
My Personal Favorite Pain Captions
You have to keep breaking your heart until it opens. –Rumi
Let go of the past. –Robert Greene
You have to learn to smile through your pain. Sometimes it's all you got.
Monsters don't sleep under your bed; they scream in your head.
Sometimes emotional pain is necessary for your growth.
Learning is a gift, even if the pain is your teacher.
Healing is an art. It takes time; it takes practice; it takes love.
Your pain is the breaking of the shell that encloses your understanding. –Khalil Gibran
It is always by way of pain; one arrives at pleasure. –Marquis De Sade.
Pleasure of love lasts but for a moment, the pain of love lasts a lifetime. –Bette Davis
One word frees us of all weight and pain of life; that word is love. –Sophocles
It has been said that the time heals all the wounds, but I don't agree. The wounds remain. In time, the mind, protecting its sanity, covers them with scar tissue and the pain lessens. But it is never gone. –Rose Kennedy
I am better off healed than I ever was broken. –Beth Moore
I think it is important to realize that you can miss something, but not want it back. –Paulo Coelho
The soul always knows what to do to heal itself. The challenge is to silence the mind.
Pain is the naked reality of life. With these fascinating caption quotes, you can discover the warrior within you. It will assist you in reminding that you are stronger than the tribulations you faced.
No pain is equal to no gain. We have to overcome the hardest situations because life is a precious gift from God and it cannot be wasted. Constraints make us appreciate life and love people more dearly to value them.
Hardships, afflictions and sufferings teach us to survive in difficult times. The above-shared quotes, sayings and proverbs are collected from various sources to help you muster up your courage. It will render you the fortitude to face the pains to appreciate the blessings of life.
Botton Line
There is never a win-win in pain and suffering. Either you face your traumas courageously to make you a bigger and better person or you hid like a coward to run away from your discomforts.
We all have a choice. We can become a slave of our pains or conquer them head-on to be the better version of ourselves.
From Birch Trees to Breakfast Tables: The Story of Birch Syrup
Have you ever included Birch syrup in your breakfast? Breakfast is often hailed as the meal of the day, and birch syrup has become a popular addition to breakfast tables worldwide. How did this delicious and lesser-known syrup find its way from birch tree bark to our morning plates?
Let's delve into the story behind birch syrup.
The First Step: Harvesting Birch Sap
The journey of birch syrup begins with the collection of sap from birch trees. Unlike maple syrup, which is famous for its sap-producing, birch syrup is more challenging due to its lower sugar content.
Typically, the sap is gathered during spring when temperatures drop below freezing at night but rise above freezing during the day. This temperature fluctuation creates an environment for sap to flow from the roots to the branches of the tree.
To collect the sap, a small hole is drilled into the trunk of a birch tree. A tap is inserted to allow it to flow into a collection container. The process resembles syrup production. Requires a higher volume of sap due to its lower sugar concentration in order to produce birch syrup.
Birch Sap: A Natural Gift
After being gathered, birch sap is often enjoyed in its form as a hydrating beverage. Throughout countries like Russia, Finland, and Canada, birch sap has long been cherished for its revitalizing properties. Finland, in particular, has a rooted tradition of consuming birch sap referred to as "koivunmahla." It is regarded as a source of vitamins. It has been used traditionally as a tonic to support overall well-being.
What Sets Birch Syrup Apart?
In contrast to the sweetness of maple syrup, birch syrup offers a flavor profile. With its hue and complex taste ranging from hints of caramel to bitterness, birch syrup stands out as an adaptable ingredient perfect for both sweet and savory dishes.
The distinctiveness of birch syrup can be attributed to the varying composition of sugars found in birch sap compared to maple sap. Birch sap contains levels of fructose, resulting in a sugary syrup with more nuanced flavors.
The Artistry Behind Transforming Sap into Syrup
Once collected, the process begins to convert birch sap into the birch syrup that we cherish. To create birch syrup, the sap undergoes a boiling process where the water content is evaporated, concentrating the sugars found in the sap.
During this boiling process, it is important to prevent scorching as birch sap has sugar content and can be more prone to burning. It takes an amount of birch sap ranging from 100 to 150 liters to produce one liter of birch syrup. This highlights the labor nature of its production process.
Birch syrup's unique flavor and versatility make it highly sought after in both kitchens and home cooking. Its distinct taste can enhance a variety of dishes ranging from pancakes and waffles to glazes and marinades. However, there are certain side effects of this birch syrup. So consider them before consumption.
In applications, birch syrup can serve as an alternative to traditional sweeteners like maple syrup or honey. Its caramel undertones perfectly complement baked goods such as cakes, cookies, and bread.
On the side, using birch syrup as a glaze or marinade adds depth to meat dishes like grilled pork or roasted chicken. The bitterness of the syrup helps balance out the richness of the meat. Creates a flavor profile.
Beyond its appeal, birch syrup is also valued for its sustainability and potential health benefits.
The process of collecting birch sap does not cause harm to the trees since the holes created from tapping heal quickly, allowing the trees to continue thriving. This sustainable practice ensures that there will always be a supply of birch sap for generations to appreciate.
Additionally, birch syrup contains minerals such as potassium, calcium, magnesium, and zinc. It also possesses antioxidant properties, making it an intriguing option for those who are looking for a syrup that's rich in nutrients.
To sum up
Originating from the birch forests of Scandinavia and North America, birch syrup has gained popularity worldwide and can now be found on breakfast tables and in gourmet kitchens. Its distinct flavor profile, sustainable production methods and potential health benefits have all contributed to its increasing fame.
When you find yourself yearning for something flavorful, consider grabbing a bottle of birch syrup. You can explore its versatility by using it as a topping for your morning pancakes or experimenting with it in dishes. From the birch trees to your breakfast table, birch syrup brings a touch of nature and culinary creativity to enhance your dining experience.
Essential Habits that Can Help You Avoid Unnecessary Stress
If you feel like you are stressed all the time, then it is high time to make some effective lifestyle changes that will help you reduce stress naturally instead of having to rely on meds – or worse – experiencing a mental or nervous breakdown.
When it comes to your routine, you see that it is a set of lifestyle habits, and once you start noticing your habits and what your default mode is in certain situations, you will find it easier to spot the bad habits that are bringing you down or causing stress.
Once you have assessed the bad habits, you will want to turn into your conscious mode of being and replace the bad habits with better ones. Or, you could give yourself a framework where you will reinvent yourself and introduce healthy habits in your life that will help you become the best version of yourself.
Here are some essential habits that will help you live a more productive life without unnecessary stress.
Read on to learn more!
Be Active
If you are living a sedentary lifestyle, it will lead to nothing but stress, anxiety, and, of course, obesity. That said, the worst thing you can do to yourself is become a potato couch. Physical movement can render you great benefits, including mental health benefits.
According to countless studies, people who move their bodies and live an active lifestyle experience less stress and anxiety than those who rarely move. Now, many people join a gym or promise to run and move their bodies every day, but they fail to do so.
If you can relate, you will want to know that the underlying trick is to opt for a workout activity you enjoy. For instance, if you like to run on a treadmill, then you will want to stick to that activity. This way, you are more likely to be consistent with your workout sessions.
In fact, if you do a physical activity you like, including skating or skipping a rope, you will have something to look forward to. This way, you will feel less anxious whenever the term workout pops up in conversations.
Suppose you have a busy lifestyle and rarely find time to hit the gym; in this case, you will want to focus on wrapping up your day the right way so that you don't go to bed feeling stressed. You could go for a walk in the nearby park after work so that you can take your mind off the stress.
Workout doesn't only help you get your heart rate up and pushes your brain to produce good chemicals that are essentially anti-stress, such as serotonin and endocannabinoids. You will instantly improve your mood, and your perspective about the day will change. 
Opt for Marijuana
If you have chronic anxiety, you can get certified online for a marijuana card in Arkansas as a way to manage your anxiety and get into a better mindset. Speaking of marijuana, it is important to mention here that this herb can also help you improve your sleep, which is a potent stress reducer.
However, you will want to get in touch with your healthcare provider and ask them about the recommended dose of marijuana for effective stress management. You can also opt for CBD Oil or CBD tincture and add it to your morning coffee or tea to calm your nerves and relax.
While marijuana is more frequently used for recreational use, CBD, which is a compound of marijuana, is essentially used for inducing a calming effect on the mind. So, you might want to include this herb in your daily life to decrease stress.
Quit Alcohol
We all know someone who has gotten into the vicious cycle of alcohol to deal with stress. However, alcohol only worsens stress, so you will want to avoid alcohol at all costs. Undoubtedly, there might be some truth behind the notion that alcohol can potentially decrease stress; however, you will want to know how alcohol impacts your mind and body.
You might want to see alcohol as a sedative that impacts the central nervous system in a way that it can give the drinker the appearance of false courage, which can simultaneously help the drinker take their mind off their problems. So, alcohol can temporarily boost your mood and help you feel relaxed, but alcohol is not the cure.
Alcohol essentially interferes with the brain's neurotransmitters, responsible for better mental health. This interference leads to a chemical imbalance in the mind that can worsen anxiety symptoms.
So, if you want to bid farewell to stress and anxiety, you will want to steer clear of alcohol. Often, alcohol and tobacco go hand-in-hand, so we also recommend quitting tobacco cigarettes. If you are struggling with going cold turkey, you will want to transition to e-cigs first, as e-cigs contain fewer toxins than tobacco cigs.
Journaling
You can also opt for journaling to boost your emotional and mental well-being. We live in a world that is dominated by tech gadgets, which has somehow decreased the beauty of using pen and paper to jot down one's thoughts.
However, if you are looking for a natural way to calm your mind and put things into perspective, then you will want to find a healthy way to express your thoughts and emotions. Journaling can become your ideal way to let it all out and feel good daily.
You can find an outlet for your concerns, fears, and problems by writing it all out. You can also track down your daily symptoms and recognize the things that trigger you, which will eventually help you find a way to control your emotions.
Journaling also provides you with an ideal platform to indulge in positive self-talk and reassess situations that might have made you feel stressed and anxious.
Soon, you will start seeing your diary as your best friend that you can confide in and instantly feel better. You can also use the diary to practice gratitude and feel better about life. 
The Link Between Foot Health and Mental Well-being
In today's fast-paced world, the importance of mental well-being cannot be overstated. While many factors contribute to our mental health, one often overlooked aspect is foot health. Surprisingly, there's a significant link between the health of our feet and our mental well-being. Dive with us into this connection between foot health and the state of our mind.
The Foundation of Our Body: Our Feet
Our feet, comprising 26 bones, 33 joints, and over 100 muscles, tendons, and ligaments, are the foundation of our body. They bear our weight, help us move, and connect us to the ground. Like a building's foundation, the entire structure (our body) can be affected if our feet are not in optimal condition.
How Foot Health Impacts Mental Well-being
Pain and Discomfort: Chronic foot pain, whether due to injury, deformities, or conditions like plantar fasciitis, can be debilitating. Persistent pain can lead to frustration, anxiety, and even depression. The constant discomfort can disrupt sleep, leading to fatigue and mood swings. Finding proper footwear can make a difference in managing pain for those dealing with plantar fasciitis. Additionally, seeking timely medical intervention and therapy can aid in alleviating symptoms and improving quality of life. Regular foot care routines, including stretches and massages, can relieve and prevent further complications.
Mobility and Independence: Healthy feet are crucial for mobility. Foot problems can limit our mobility, leading to a sedentary lifestyle. Reduced physical activity has been linked to mental health issues like depression and anxiety. Moreover, losing independence can lead to feelings of helplessness and decreased self-esteem. Maintaining foot health becomes even more critical as we age to ensure continued independence and the ability to perform daily tasks without assistance.
Physical Activity: Regular physical activity releases endorphins, the body's natural painkillers and mood elevators. Foot problems can hinder participation in physical activities, depriving the body of these beneficial endorphins. This can result in a decline in mood and overall mental health. Engaging in low-impact exercises, tailored to one's foot condition, can still offer the benefits of endorphin release and keep the body active.
Self-perception and Confidence: Our self-perception can be influenced by how we feel about our feet. Conditions like fungal infections or foot odor can lead to embarrassment and social withdrawal. Avoiding social situations can lead to feelings of isolation and negatively impact mental well-being. Proper foot hygiene and seeking treatments for foot-related issues can boost confidence, allowing individuals to engage more freely in social interactions and maintain positive mental health.
The Psychological Benefits of Foot Care
Prioritizing foot health can have several psychological benefits:
Stress Relief: Foot massages and reflexology reduce stress and induce relaxation. The feet have numerous pressure points connected to various parts of the body. Stimulating these points can promote relaxation and alleviate stress. Furthermore, focusing on foot care can serve as a form of mindfulness, drawing attention away from daily stressors and allowing the mind to reset. The rhythmic motions involved in foot care can be therapeutic, creating a sense of calm and tranquility.
Improved Sleep: Addressing foot pain and discomfort can enhance quality of sleep. A good night's sleep is essential for mental clarity, mood regulation, and overall well-being. Chronic foot pain can lead to restless nights, making it challenging to achieve deep, restorative sleep. By addressing and managing foot issues, one can remove this barrier to restful slumber, leading to more energized and productive days.
Boosted Self-esteem: Taking care of one's feet through regular pedicures or simply keeping them clean and moisturized can boost self-confidence. Feeling good about one's feet can translate to a more positive self-image. Additionally, well-maintained feet can enhance one's overall appearance, leading to increased confidence in social situations. Investing in foot health not only ensures physical comfort but also fosters a sense of pride and self-worth, reinforcing the interconnectedness of physical and mental well-being.
Conclusion
The link between foot health and mental well-being is undeniable. While it's easy to overlook our feet, they are pivotal to our health and happiness. By prioritizing foot care, we ensure our physical well-being and promote mental wellness. Whether through regular check-ups with a podiatrist, indulging in foot massages, or simply wearing comfortable shoes, taking steps to care for our feet can profoundly affect our mental state. Remember, a happy foot leads to a happy mind!