94 Best Sassy Quotes and Captions for Instagram Sharing
Are you in search of the best sassy quotes and captions for Instagram to make your profile look better than ever? Well, congratulations! You don't need to search any further. We have got exactly what you are looking for.
With most of the things in the world just a finger tap away, our phone has become a permanent part of our lives. It helps us stay connected to the outside world through numerous platforms. One such platform is Instagram, where we post our photos.
But don't we all want our profiles to look aesthetically pleasing? To fulfill this requirement, you need to post some sassy captions to catch the attention of a few eyeballs. You have got the looks, the personality, and the photos. Now it's time to get hold of some of the sassiest and best captions. 
Luckily, we have them here for you. Read till the end and select your favorite ones for your next social media post.
Cool and Sassy Quotes Perfect for Social Media
In a world of algorithms, hashtags, and followers, know the worth of human connection.
I know looks aren't everything, but I have them just in case.
Judge me when you become perfect.
You wanted fire? Sorry, my specialty is ice.
Ordinary girls are made of sugar, spice, and everything nice. But, me, I'm made of sarcasm, wine, and everything fine.
Better an oops than a what if.
I like my coffee, how I like myself: Dark, bitter, and too hot for you.
If you're gonna be two-faced at least make one of them pretty. –Marilyn Monroe
Treat me like a joke, and I'll leave you like it's funny.
I am too positive to be doubtful, too optimistic to be fearful, and too determined to be defeated.
 Be a flamingo in a flock of pigeons.
Respect is earned, honesty is appreciated, trust is gained, loyalty is returned.
Imperfection is beauty, madness is genius, and it's better to be absolutely ridiculous than absolutely boring.
These cool and sassy quotes are perfect for all of your social media accounts. These are the type of quotes we look for when we want to impress our followers. Good captions will not only help you get more likes but will help you engage with your audience.
If you use these quotes correctly, your chances of becoming famous on social media will increase by a tremendous amount.
Everyone wants to get famous on their social media platforms. But you have to put in the effort to make your profile look better than the majority of the people. Use these quotes to differentiate yourself from other people on social media.
Best Sassy Quotes and Captions for Instagram Photos
Unapologetic in my evolution.
Don't let your eyes blind seeing my beauty.
I do a thing called what I want.
It's okay if you don't like me. Not everyone has good taste.
Don't trust anything you see. Even salt looks like sugar.
This is who I am. Nobody said you had to like it.
People talk about me behind my back, and I just sit here like 'damn. I got myself a fan club.
The better you dress, the worse you can behave.
There is always a wild side to an innocent face.
Sunshine mixed with a little hurricane.
If you obey all the rules, you miss all the fun. –Katherine Hepburn
I think beautiful is like you take care of yourself. –Cardi B
With millions of users, Instagram is the 6th most popular social media networking platform in the world. With its growing popularity, no wonder why most of us want to use it and post our photos there. To make your Instagram posts even more attractive, use these sassy quotes for Instagram.
A lot of people on Instagram posts good photos. They are good looking and so they get all the attention too. But what makes the real difference is how you describe your posts through a caption.
These sassy captions will make sure your posts are more popular and more liked then others.
Sassy Captions for Boys and Girls
A strong positive mental attitude will create more miracles than any wonder drug.
I have just enough craziness to make me interesting.
Bless your delusional heart for making up all that drama.
It is better to let everyone think you are stupid, then to open your mouth and remove all doubt. –Mark Twain
Seize the moment, 'cause tomorrow you might be dead.
Just because I'm sassy and have a mouth on me doesn't mean I'm coming from a negative place.
The difference between a pizza and your opinion is that I only asked for the pizza.
I'm not mean, I'm just brutally honest. It's not my fault that truth hurts. Here's a band-aid.
The wings of hope carry us, soaring high above the driving winds of life! If you see darkness in this quarantine period, fill it with your internal sunshine.
Maybe you should eat some makeup so you can be pretty on the inside, too.
Posting captions is all about engaging with others and getting creative. Let the world now how you feel, and what does this photo mean to you. Think of Instagram captions as an opportunity to spread positivity.
We have these captions so you don't let this golden opportunity to spread positivity go to waste. Use your captions on Instagram to spread good vibes. And the quotes above are exactly what you need to make a difference.
Sassy Girl Quotes for Her with Attitude
I feel that beauty and feminity are ageless and can't be contrived, glamour can't be manufactured. –Marilyn Monroe
A positive attitude turns I can't & I won't, into I have & I will!
Her attitude is savage, but her heart is gold.
Tell me not to do something, and I will do it twice and take pictures.
I am just a good girl with bad habits.
No one expects an angel to set the world on fire.
If your ego speaks with me, then my attitude replies to you.
Classy is when a woman has everything but doesn't show off.
Too glam to give a dam, as lost as Alice, as mad as the Hatter.
Strong women don't have attitudes. They have standards.
I'm a girl with imperfect things, So Take me to a ride or keep distance wide.
Have you got an attitude that you want to show off on your social media as well? These sassy quotes will do the job just fine for you.
At times we think of having an attitude as something negative. Whereas an attitude can actually help you build your personality. It helps you realize your worth. And if you know how important and valuable you are, so will the rest of the world.
It's important to have some attitude but don't use it to be unnecessarily rude to people. Upload these quotes to pass on your positivity but remember to always be kind.
Funny, Classy and Cute Sassy Quotes That will Enlighten You
Never let anyone treat you like a yellow starburst. You are a pink starburst.
Every next level of your life will demand a different version of you.
It is not my fault you didn't read the fine print. I came with a warning label.
Maybe you should eat some makeup so you can be pretty on the inside too.
If you think you are too small to make a difference, try sleeping with a mosquito. –Dalai Lama
If I say 'first of all' run away because I have prepared research, data, charts, and will destroy you.
Kill them with success, and bury them with a smile.
Classy is when you have a lot to say, but you choose to remain silent in front of fools.
When people tell me they're "spiritual" I'm like "Demons are spirits too… be more specific."
Life is too short to do things you hate just to win the approval of others.
These funny, classy and cute quotes can instantly change your mood. Want to add a bit of flair to your posts? Use these quotes as your captions.
Quotes like these allow you to let the world know you're on a different league. You're too cool to be stranded with ordinary people like the majority of them out there.
These quotes will make you stand apart from the crowd. And that is exactly what all of us want, to be known as someone different and more sassy than others.
Sassy Strong Woman Quotes to Make You Live Life as a Queen
Never be afraid to fall apart because it is an opportunity to rebuild yourself the way you wish you had been all along. –Rae Smith
You're not gonna tell me who I am. I'm gonna tell you who I am. —
Nicki Minaj
The most dangerous woman of all is the one who refuses to rely on your sword to save her because she carries her own. –r.h. Sin
If you have something about yourself that's different, you're lucky. It's not a curse. —
Taylor Swift
She would rather walk alone in darkness than follow anyone else's shadow.
She's a badass with a good heart, soft but strong, unapologetic and honest. She's the type of woman you got war beside- not against.
If I was meant to be controlled, I would have come with a remote.
A woman is like a tea bag –you never know how strong she is until she gets in hot water. – Eleanor Roosevelt
Go ahead, tell me that I'm not good enough, tell me I can't do it because I will show you over and over again.
Real women are classy, strong, independent, loyal, and loveable, and one thing about them is they know they deserve better.
Throw me to the wolves, and I'll come back leading the pack.
A strong woman loves, forgives, walks away, let's go, tries again, and perseveres.. no matter what life throws at her.
You can break down a woman temporarily, but a real woman will always pick up the pieces, rebuild herself, and come back stronger than ever.
Every woman wants to be treated as a queen. But you only get what you pay for. You have to make strong statements so you can send signal that will indicate you're a self-made strong lady.
These quotes will help you build your reputation as an individual. People will know exactly what you think of yourself. As someone correctly said, "Earning respect starts with you respecting yourself first".
Being independent is one of a women's most exceptional asset. It makes people trust you, respect you, and realize your true worth. Eventually, this will lead them to treat you better. In any case, you will come out on top.
Short Sassy Quotes and Sayings for Your Next Instagram Captions
Make them stop and stare.
Life goes on, with or without you.
Own what's yours, or else others will try too.
We all get lost sometimes, ya know!
If you stay positive in a negative situation, you win.
I am the queen of my own little world.
Stop wearing your wishbone where your backbone ought to be.
Too Blessed to be stressed.
I like my coffee, how I like myself: dark, bitter, and too hot for you.
Don't forget beautiful sunsets need cloudy skies. –Paulo Coehlo
Sometimes you just have to throw on a crown and remind them who they're dealing with.
My soul's too lit to give a shit.
Are you someone who obsess over their Instagram captions and want them to be on point? Believe it or not, most of us actually do and it's nothing to be ashamed of. We want to present ourselves the best we can.
We have got you covered for your next Instagram posts. Use these captions to take your profile to the next level.
As a matter of fact, a perfectly presentable profiles brings us happiness. Own who you are and don't waste your time on the fear of being judged. 
Sassy Badass Quotes for Girls to Awaken Your Inner Savage
People have a lot to say about lives they've never lived.
I don't look back unless there is a good view.
Is ugh an emotion? Because I feel it all the time.
My loyalty kept me in some situations that common sense should've taken me out.
Better to be strong than pretty and useless.
If you can't handle the sass, you can't handle this ass.
I told him to take care of his eyes because they are the only balls he has.
Oh no, honey, I'm an angel. The horns are only there to hold up the halo.
I feel like young girls are told that they have to be a princess and fragile. It's bullshit. I identify much more with being a warrior- a fighter if I was going to be a princess, I'd be a warrior princess. –Emma Watson
I run on caffeine, sarcasm, and inappropriate thoughts.
I like to think I'm helping them by hating them. I'm reminding them that they aren't God's gift to humankind. –Veronica Roth
It's hard to find a friend who's cute, loving, generous, sexy, caring, and smart. My advice to y'all is don't lose me.
I always laugh when people try to hurt my feelings as if I have any.
We all have some hidden talents in us. As a matter of fact, most of us have a savage person hidden inside us. We just want to be surrounded by the right people who we can show our savage side to.
But one advantage of social media is, you don't need to act on it. Reading and posting these captions will give you that confidence boost you need to be what you want.
Remember that confidence speaks louder than words. Posting these quotes will portray you as someone very confident and with self-belief. So let go what's holding you back and get to work!
Conclusion 
One thing is for sure, it doesn't matter if it's the real world or social media: appearance matters. The way you present yourself plays a huge role in the way people perceive you.
Using these extraordinarily well written sassy quotes is going to help you present yourself as someone who is very confident and believes in her abilities. Show the world who you truly are and what you are capable of. Select your most favorite quotes from the ones mentioned above and take your social media profiles to the next level.
Raw Feeding Guide: How Much Raw Food to Feed Your Pet
Raw feeding has become an increasingly popular trend among pet owners, as this approach to a pet's diet is typically unproblematic to their digestive systems and can result in improved digestion, better dental health, and a shinier coat. Raw food mimics the natural prey diet a cat or dog would have eaten in the wild before domestication. Given its popularity, it's no surprise that the raw pet food market is expected to reach over $195 billion by 2029.
Although raw food is a top choice for many pet owners, it can be challenging for some families to determine how much raw food to feed their pets. If this is your first time incorporating raw food into your pet's meals, use this guideline to determine how much raw food you should feed your furry friend.
How Much Raw Food to Feed a Dog?
It's important to note that the amount of food a pet needs depends on several factors, including age, breed, activity level, and overall health. 
According to Bold by Nature – a raw food company committed to providing pets with recipes that allow pets to thrive and remain healthy, it's important to watch your dog's body weight and consider your dog's life stage and the season when determining the ideal feeding amount. You can use various resources offered on BoldByNature.com to better understand how much raw food to feed your pets. 
Adult dogs should generally be fed about two to three percent of their body weight per day. Overweight or senior dogs need about two percent of their ideal weight, while underweight or active dogs can benefit from consuming closer to three percent.
The guideline for feeding puppies varies on their age. For example, a puppy younger than three months needs to eat about eight percent of its current weight, and as they age, you can gradually adjust the quantity every few months. 
The key to feeding your dog the right amount of dog food is closely monitoring its body weight and adjusting the food as needed. Each dog has unique needs, so you may need to consider several factors before determining the ideal serving. You may also need to adjust your dog's raw food serving based on their health. For example, if you want your dog to lose weight, it may need a little less food than a dog who needs to maintain weight. 
How Much Raw Food to Feed a Cat?
You can take a similar approach when feeding raw food to your cats. If you want to take the cold turkey approach, introduce the raw food to your kitten or cat without worry. But if you want to slowly transition their meals, start by mixing raw food with their canned food and gradually increase the raw food until they are consuming 100 percent raw recipes.
Like dogs, a general rule of thumb is to feed cats approximately two percent of their body weight. According to Cats Exclusive Veterinary Center, "a healthy 10-pound cat should have roughly 3 oz of raw food at each meal."
Raw feeding can be a great way to provide your pet with recipes unproblematic to their digestive systems, allowing them to thrive in their daily lives while enjoying their food. When determining how much raw food to feed your pet, it is important to consider their age, breed, activity level, overall health, and daily calorie requirements. By following these guidelines, you can ensure your pet gets the right amount of food to maintain their health and vitality.
5 Famous Gamblers and Their Most Memorable Quotes
Gambling is a hobby, passion, and passive income source for many. Usually, bettors prefer to keep it low. On the other hand, there had been pro bettors who created headlines in the industry with their bold moves. The fortune and reputation of those seasoned players speak volumes of their strategic skills. They stand out in the market due to their unique gambling style and mind games.
Here's a list of famous gamblers that will be an inspiration for the years to come.
Billy Walters
Billy Walters is a name to recall in the sports betting industry. This professional punter started his gambling career at the age of nine. That said, he first participated in the 1955 World Series sportsbook event.
Over the years, Walters won several betting events with recorded-breaking earnings worth million dollars every week. The American bettor focused on match stats, betting lines, and trends to place a stake in a winning outcome. Later, his wagering strategies even influenced the odds in the sportsbook market.
Walter's career and luck were at a peak in his late 30s. The whopping $3.5 million win during Super Bowl XLIV and $2.2 million on a college football prove he was invincible.
Walter's famous quote: "Every successful bettor has been through monumental failures to getting there."
Alan Woods
With a total net worth of AUD 670 million, Alan Woods was certainly the best Australian horse bettor.
Woods was a casual poker and horse racing gambler during his college days. However, he became a full-time professional in 1979 with card counting. Further, the old-school gambler used his betting experience and quantitative method to make a fortune through horse racing.
Soon, he became popular as a playboy punter in the racebook industry. Rest is the history!
Wood's famous quote: "The beginning was nightmarish."
Phil Ivey
Another greatest gambler of all time is Phil Ivey – a poker mogul! The renowned all-rounder bettor won 10 World Series of Poker bracelets and 9 World Poker Tour titles. Yes, you read that right!
Initially, Ivey used to play casually with his grandfather. However, he kickstarted his professional journey as a poker player when he turned 20. The poker expert won his first WSOP bracelet in 2000. Today, he even owns the title of the youngest poker player to win ten WSOP bracelets.
Also known as Tiger Woods of Poker, his magical skill is spotting the competitor's weaknesses during the card game. For instance, Ivey can easily identify an issue with a card that allows him to play his move strategically.
Hisnet worth is over $37,000,000, including winnings from WSOP and online gambling events. This American poker expert will undoubtedly set many more mind-blowing records with future gambling events.
Ivey's famous quote is, "I feel like my career is just starting. The best years are yet to come."
Edward O. Thorp
A list of famous bettors is complete with, mentioning Edward O. Thorp. The Math professor used his probability expertise to invent a card-counting method for computing blackjack probabilities.
Deservingly called Grandfather of Card Counting, he won $11,000 during his trial for this new blackjack gambling technique. Later, he had to disguise himself to enter casino clubs as casinos understood his winning tricks.
Thorp also wrote a book called Beat the Dealer on card counting, which teaches how to beat the house edge at the tables. Further, this genius player used his intelligence to win baccarat, roulette, and backgammon games. Today, Thorp's many theories are even legal to use while gambling.
Thorp's famous quote: "Gambling is a tax on ignorance."
Bill Benter
The king of the betting world is Bill Benter. The billionaire gambler created history in horse racing and blackjack verticals. He used his deep knowledge of Physics to win the wagers. No one could ever match Benter's gambling aptitude to date.
During his blackjack gambling career, he met Edward Thorp, who taught him the card counting technique. Eventually, Las Vegas casinos banned the gambling expert due to his unbeatable performance during blackjack.
However, he pocketed most of his earnings by punting on the horse races. Benter also collaborated with Alan Woods in 1984 to make a fortune together through horse race betting. The legendary gambler developed a horse racing algorithm to win the wagers. You can also master and use his statistical techniques on sports betting sites that don't require ID.
With a net worth of $1 billion, Benter is also a philanthropist who donates to good causes in Hong Kong and the US.
Benter's famous quote: "If you're betting on horse races, know that insider information is gold."
FAQs
1. Who is the most famous gambler of all time?
Many betting professionals created a record-breaking history with their knowledge base, skills, eye-to-detail, and innovative gaming techniques. Some of the industry's best gamblers are Edward Thorp, Bill Benter, Phil Ivey, Alan Woods, Chris Moneymaker, Billy Walters, and Tony Bloom.
2. Who is the richest in gambling?
As of now, Bill Benter is the richest gambler. As per reports, Benter earns around $1 million annually by engaging in various blackjack and horse race betting events. The professional bettor uses software to predict the winning outcome successfully.
Wrap Up
Earning a few bucks through gambling is a journey full of challenges. Hence, getting that status of pro gambler requires a highly intellectual mind and courage to beat the odds. Of course, luck also plays a critical role.
The success stories of these legendary players truly set the bar high for future generations. However, there's a learning curve for regular and novice bettors to improve their gaming through their historic victories.
Boxer Breed and Pet Insurance: Safeguarding a Lively and Playful Companion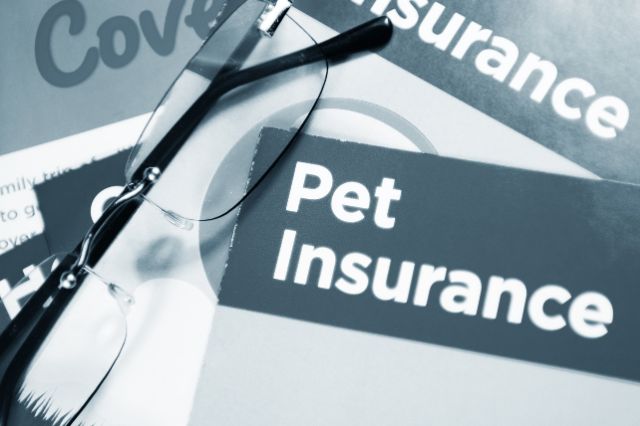 The Boxer breed is cherished by many for its striking appearance and lively personality. Boxers are energetic, friendly, and playful dogs that form strong bonds with their families. However, like any other breed, Boxers can experience health issues throughout their lives. To ensure their well-being and mitigate potential financial burdens, pet insurance can be an essential safeguard. In this article, we will delve into the world of Boxers, explore their unique qualities, discuss common health concerns, and shed light on the importance of pet insurance for these lovable canines.
Introduction: The Boxer Breed's Popularity and Personality
Boxers are one of the most popular breeds worldwide, admired for their distinctive physical features and affectionate nature. Known for their muscular build and strong jaws, Boxers have a distinctively chiseled head with a short muzzle and a playful, expressive face. Their friendly and exuberant temperament has earned them a reputation as a wonderful companion and a beloved family pet.
Understanding the Boxer Breed: Physical Traits and Temperament
Distinctive Physical Features
The Boxer breed showcases a unique combination of physical attributes that make them instantly recognizable. With their well-muscled bodies, powerful limbs, and a sleek, short coat, Boxers possess an athletic appearance that exudes strength and agility. Their signature head shape, defined by a strong jawline, broad forehead, and soulful eyes, adds to their charm.
Energetic and Playful Nature
Boxers are known for their boundless energy and playful demeanor. They thrive on activity and require regular exercise to stay physically and mentally stimulated. Their playful nature makes them great companions for families and individuals who enjoy an active lifestyle. Whether it's a game of fetch, a long walk, or a run in the park, Boxers are always up for some fun.
Intelligence and Trainability
Apart from their physical attributes, Boxers are highly intelligent and trainable dogs. They have a natural curiosity and eagerness to please their owners, making them quick learners. With consistent and positive reinforcement-based training, Boxers can excel in obedience, agility, and even therapy work. Their intelligence, combined with their loyalty and protective instincts, makes them excellent family pets.
Boxer as a Family Companion
Boxers are incredibly affectionate and form strong bonds with their families. They are known to be great with children, often displaying patience and gentleness. Boxers thrive on human companionship and are happiest when they are part of a loving and active household. Their innate protective nature also makes them excellent watchdogs, ensuring the safety and security of their loved ones.
Boxer Breed's Health Concerns
Despite their overall robust health, Boxers are prone to certain health issues that owners should be aware of. Understanding these concerns is crucial for providing the best possible care for your furry friend.
Common Health Issues
Boxers are susceptible to certain health conditions, including:
Boxer Cardiomyopathy: This is a heart condition that affects the breed, leading to an enlarged heart and potential heart failure.
Hip Dysplasia: A genetic condition where the hip joint doesn't develop correctly, leading to discomfort and mobility issues.
Thyroid Disorders: Boxers may experience hypothyroidism or hyperthyroidism, affecting their metabolism and overall well-being.
Cancer: Boxers have a higher risk of developing various types of cancer, including lymphoma and mast cell tumors.
Importance of Regular Vet Check-ups
Regular veterinary check-ups are vital for maintaining the health of your Boxer. Routine examinations help identify any potential health concerns early on, allowing for prompt intervention and treatment. Vaccinations, parasite prevention, and dental care are also essential aspects of routine veterinary care. By staying proactive and attentive to your Boxer's health, you can provide them with a long and healthy life.
The Role of Pet Insurance in Safeguarding Boxers
Pet insurance serves as a valuable tool in protecting your Boxer's health and your finances. It offers peace of mind by providing coverage for unexpected veterinary expenses. Pet insurance operates on the principle of reimbursing a portion of eligible veterinary costs, depending on the chosen plan's coverage limits and deductibles.
What is Pet Insurance?
Pet insurance is a type of insurance policy that helps cover the costs of veterinary care for your furry companion. It functions similarly to health insurance for humans, providing financial assistance for medical treatments, surgeries, medications, and other necessary healthcare services. By paying a monthly or annual premium, pet owners can ensure their Boxers receive the care they need without facing excessive financial strain.
Coverage and Benefits
Pet insurance typically covers a wide range of veterinary services, including:
Accidents and Injuries: Coverage for emergency treatments, surgeries, and hospitalization resulting from accidents or injuries.
Illnesses: Coverage for the diagnosis, treatment, and management of various illnesses, including chronic conditions.
Hereditary and Congenital Conditions: Some pet insurance plans provide coverage for hereditary and congenital conditions that may affect Boxers.
Diagnostic Tests: Coverage for diagnostic procedures, such as blood tests, x-rays, ultrasounds, and laboratory fees.
Medications: Reimbursement for prescribed medications and supplements essential for your Boxer's health.
Surgical Procedures: Coverage for both routine and specialized surgical procedures, including spaying, neutering, and orthopedic surgeries.
Alternative Therapies: Some pet insurance plans may cover alternative therapies like acupuncture, chiropractic care, and physical therapy.
It's important to review different insurance providers and their specific coverage details to find a plan that suits your Boxer's needs.
Finding the Right Insurance Plan for Boxers
When selecting a pet insurance plan for your Boxer, consider the following factors:
Breed-Specific Considerations: Look for insurance plans that understand the specific needs and health concerns of Boxers.
Coverage for Hereditary Conditions: Boxers are prone to certain hereditary conditions, so ensure that the insurance plan covers these conditions.
Routine and Preventive Care Coverage: Some plans offer coverage for routine veterinary care, vaccinations, and preventive treatments.
Deductibles, Premiums, and Claim Processes: Evaluate the deductibles, premiums, and claim processes of different insurance plans to find one that aligns with your budget and convenience.
By carefully assessing these factors, you can choose a pet insurance plan that provides comprehensive coverage for your Boxer's health needs.
Tips for Maintaining Boxer Health and Reducing Insurance Costs
While pet insurance helps protect your Boxer's health and finances, there are proactive steps you can take to maintain their well-being and potentially reduce insurance costs.
Balanced Diet and Regular Exercise
Providing a balanced and nutritious diet is essential for your Boxer's overall health. Consult with your veterinarian to determine the appropriate diet for your Boxer's age, weight, and specific needs. Additionally, ensure that your Boxer receives regular exercise to keep them physically fit and mentally stimulated. A well-exercised Boxer is less likely to develop behavior problems and obesity-related health issues.
Grooming and Dental Care
Regular grooming sessions not only keep your Boxer looking their best but also promote healthy skin and coat. Brushing their teeth regularly and providing appropriate dental care can help prevent dental diseases that may require costly treatments.
Training and Socialization
Investing time and effort in training and socializing your Boxer is crucial for their well-being and reducing the risk of behavioral problems. Enroll your Boxer in obedience classes or work with a professional trainer to ensure they learn good manners and respond to commands. Proper socialization with other dogs and people from a young age can help prevent aggression and anxiety.
Pet Wellness Programs and Discounts
Explore pet wellness programs offered by veterinary clinics or pet insurance providers. These programs often include preventive care services, such as vaccinations, annual check-ups, and parasite control, at discounted rates. By participating in such programs, you can stay proactive about your Boxer's health and potentially save on routine veterinary expenses.
By following these tips, you can promote your Boxer's health, reduce the likelihood of costly medical issues, and potentially lower your pet insurance costs in the long run.