15 Simple Ways to Freshen Up Your Bedroom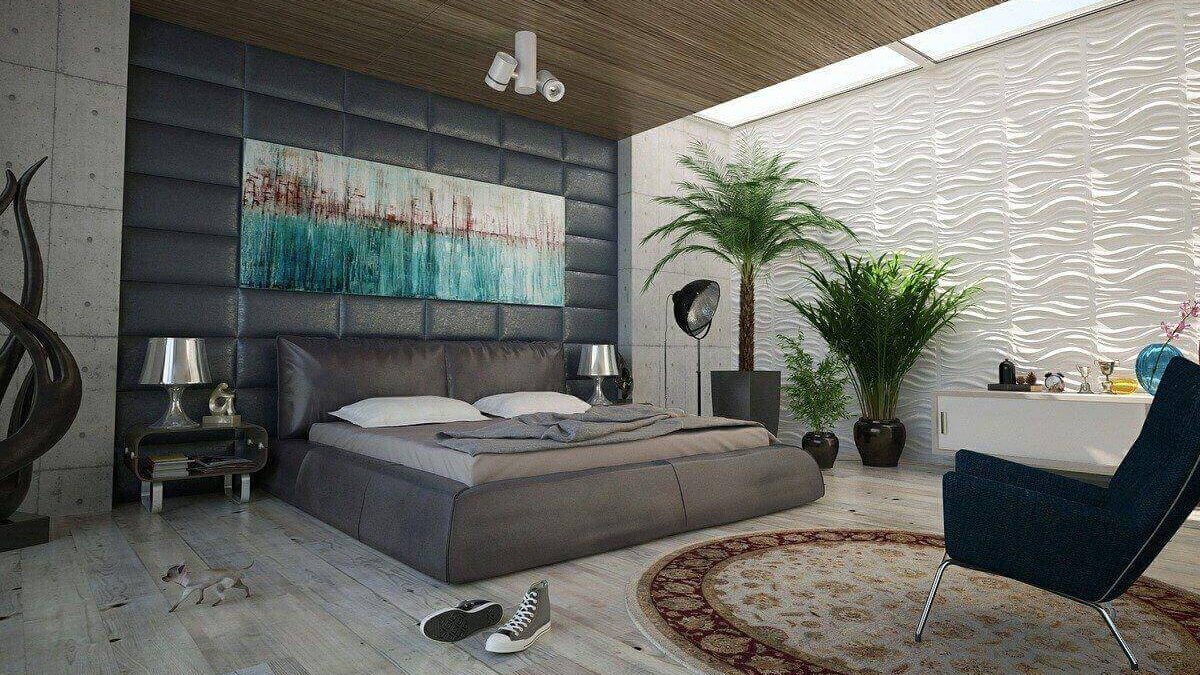 Is your bedroom a little dull? Let's find some quick tips to freshen and renovate the bedroom easily. The bedroom is linked with the comfort and peace of a person. Besides making it cozy, you need to renovate it every now and then to make it look like a happy place. There are plenty of ideas to redo your bedroom with more style.
Add Flowers and Plants
Flowers are a great option to be added to your bedroom. It is an inexpensive way to decorate and freshen your place. The scented flowers like roses from Bouqs.com quickly transform the room. The light smell of roses lays a good impact on you.
Flowers can be arranged in vases or crystal bowls in the form of petals. By adding water, you can enhance its life. It makes the room more purified and scented. Besides these, one can use a beautiful floral pattern for bed sheets to refresh the mind. The presence of flowers connects you with nature.
Eye-catchy Bedspread
Bedspreads are significant because it is covering mostly the largest furniture in the room. The floral bed sheets are quite attractive. Simple patterns are also best in giving the impact of a lighter room. Polka dots or stripes on the sheet look elegant and natural.
The color combination should be adopted carefully. The room's overall color patterns and that of the bed sheet should be in coherence with each other. The essential thing is to use clean bed sheets. Properly cleaned bedspreads automatically create a fresh overall look.
Choose Your Bed Wisely
A big soft bed is the most comfortable item in a bedroom. If the room is small, you should choose a medium size bed to create space. In the case of a big room, one can engage a study place near the room's window.
The cleaning and making of the bed are necessary. The entire space will look neat and organized if the bed sheet is spread neatly. It takes a few minutes, but it quickly renews the room. The bed should be cleaned daily to have a perfect look. The quilts and blankets can be arranged attractively and can enhance the beauty of the room.
Add Comfort with Pillows
Invest in pillows by selecting the most comfortable ones. The bed should be piled up with soft pillows and cushions to create a comfy space. Pillow should support your back and neck as a hard pillow can cause neck and back strain.
Besides pillows, you can use mix and match cushions to become more artistic in the room. The cushion can go in any pattern with simple pillows. The selection of pillow and cushion should be coherent with each other and the room's overall appearance. You can also change the cushion covers frequently to pop up a more revived look.
Enhance Your Style with Art Decorations
One of the best ways to a quick renovation is to change the wall color. It seems complicated and time-consuming, but we have a better option. The wallpapers are available in numerous colors and attractive patterns and can be done quickly and easily. It brings a quick transformation in the room.
Besides, one can use murals, hangings, and stickers to create an impact. The artwork should be arranged artistically without making a mess. The color scheme of your paintings should pop up with that of the room.
Use of Rug and Carpet
Rugs and carpets can play an important role in enhancing the space and light of the room. A light-coloured carpet makes the room more lighted and huge, but simultaneously it increases the cleaning process. To avoid this problem, you can use rugs that enhance color and softness in the room.
Rugs with beautiful and unique patterns depict your style and aesthetic taste. They organize and define the divisions within the room. Mats are easy to clean and handle and protect the floor as well.
Renew Lamps and Lights
Lights have the ability to amp the overall impression of the room. Little light can be irritating and damaging to the eyes. At the same time, bright lights in the daytime make the room more spacious.
Adding simple but unique lamps at the side table not only beautifies the space but also enhance the sophisticated view. The decoration of little string lights can significantly renovate the bedroom. These lights are inexpensive but greatly magnify the impact of the room. Having the lamp in a darker corner is also an excellent option to brighten the room.
Arrange Your Closet and Dresser
A bedroom must be clutter-free and breathing. The closet is an item of inevitable furniture in the room. A dresser should be selected by keeping in mind the size of the room. You can also renew the old closet by using wallpapers, stickers, or paint appropriately.
The cabinet should not be stuff with all types of things. The least used items should be placed in the store. The dresser should have only the accessories and dresses you are currently using. There are many types of closet organizers, boxes, and hangers to arrange the things in lesser space.
Clean and Unique Curtains
Replacing the old curtains with simple and elegant new ones can at once add newness to your room. The curtains of the room change occasionally, and it can make the room dull looking. The plain curtains with a little decoration of fancy net fabric can do wonders in redoing your room.
Curtains should be made easily moveable and light to let the sunshine enter the room. Besides the window curtain, you can use decorating hangings at the door and small windows to design your styling.
Do not Ignore Floors
The floor of the room should be clean and tidy to refresh the bedroom. You can decorate your bedroom floor through rugs, decorative floor lamps, and fans. A fancy decorative fur rug can be arranged in one corner of the room.
This area can be made a sitting area of the room. You do not need to drag heavy furniture for it. You need smart sitters and a table to place your books or laptop. The colorful cushions can increase the comfort of this zone.
Style Your Bed with Canopies
Canopies can change the entire look of your bedroom. It is wise to select a pretty canopy to make your setting more fancy and romantic. Simple net fabric canopies with decorative hangings will make your bedroom more elegant.
There are many easy to handle canopy stands that can be installed in no time. You can change it after some time to again transforming your bed. You can use a thick cloth of canopy in winters to have a more softening effect in your room.
Frequent Deep Cleaning
Daily cleaning of your bedroom is necessary to avoid clutter and junk. Still, you need to have a deep cleaning of your room according to your schedule. It can be fortnightly or monthly, depending upon your usage.
Deep cleaning includes the cleaning of rugs and carpets. It also comprises of washing of curtains. One should clean and polish the furniture to save it from damage. Deep cleaning includes scrubbing and cleaning the floor and walls. The books and dressers need to be arranged again.
Organization of Stuff
It is necessary to arrange and to organize everything in the bedroom. Sometimes you need to rearrange and reposition some parts of furniture to create a new look. You can change the bed position or that of the cupboard.
Different organizers can be used to make your room clutter-free. You can place boxes of various sizes in your closets and drawers to arrange different things in them. The shelves and tables of the room can be used to set many objects.
Decorate with Books
An organized bookshelf can enhance the sophistication and your personality of the room decor. For a book lover, a small book library is essential in the resting place. You can have one or two books beside your bed on the side table which accompany you before sleeping.
Moreover, a hanging shelf is a smart way to arrange your favorite books. You can also arrange floor sitting along with your books in one corner of the room. The books simply enhance the awesomeness of your room.
Add Scent to Your Room
The scent of the room is one of the first impressions, which remains long-lasting to the person entering it. A good smell quickly freshens the mind, and at once catches attention. For this purpose, you need to avoid eating in the bedroom, which left a strong odor in the room.
Besides, you can use numerous ways to make your bedroom smell good. It can be room sprays, scented candles, flowers, and potpourri. All of these must frequently use to maintain the perfect scent of the room. It is also necessary to keep the dustbins far from the bed to get rid of any smell.
Conclusion
The renovation of your bedroom not necessarily needs expensive goods and furniture. It can be done simply by keeping in mind your desired look of the room. You need to pay keen attention to the things which need a change or transformation. You can make a significant change by merely arranging and organizing the existing items in an eye-catchy way.
More Isn't Always Better: How to Create a Minimalist Bedroom Design
Getting your bedroom design right is essential since it is the space you'll spend at least one-third of your day in. A minimalist bedroom isn't as challenging to achieve as you might think and has some promising benefits that will improve your well-being and make your life easier.
What Is Minimalism?
First, let's briefly discuss what is considered minimalism. Minimalism uses an open floor plan with lots of light, focusing on fewer furniture pieces that promote functionality. In addition, it combines a monochromatic color scheme with pops of color throughout the space that highlight the shape, color, and texture of very few decorative elements.
5 Tips to Create a Minimalist Bedroom Design
Before you start, you should know essential tips and tricks for creating a minimalist bedroom design. Below are five of the most noteworthy tips for achieving a minimalist bedroom design.
Invest in High-Quality Furniture
Since a minimalist design requires using as little furniture as possible, investing in high-quality furniture like an Essentia mattress is necessary.
Remove Unnecessary Knickknacks
Just because they may not be necessary doesn't mean you need to throw them out. For example, you can safely store trinkets with sentimental value away. However, if it serves no functional purpose or holds no sentimental worth, then getting rid of it is essential.
Keep Your Bedframe Simple
Use a simple platform bed to achieve a genuinely minimalistic appearance. A simple bed gives your room a minimalist impression, which is especially true since the bed is both the focal point and the most prominent element in the room.
Opt for a Mostly Neutral Color Scheme
A minimalist design is all about simplicity, so keep most of the color scheme in your minimalist bedroom neutral and incorporate only two to three colors. A green plant and a couple of decorative pieces that bring a pop of color to the room are ideal.
Use One Shelf
Incorporate one shelf that can hold essential knickknacks, books, or photos you must have in your bedroom.
5 Benefits of a Minimalist Bedroom
Before committing to a minimalist look, you should delve into the benefits of a minimalist bedroom design. Below are five of the most significant benefits a minimalist bedroom can achieve.
Ideal for Small Spaces
A minimalist bedroom design is especially beneficial when dealing with a small bedroom space. Incorporating only the most functional pieces of furniture helps you get the most out of limited space.
Less to Clean
Since a minimalist design means minimum decorations and furniture, there will be less to clean and dust. There will also be fewer places for allergens that can make you feel sick.
Calmer Environment
Less clutter can promote a calmer environment, which is extremely important. Your bedroom should be as peaceful as possible to encourage a restful night's sleep.
A Bolder Statement
A minimalist design is a great way to highlight an incredibly significant art piece or statement piece in your room. For example, with fewer distractions, hanging wall art above your bed will bring focus to the room's central point.
Easy to Alter
Because a minimalist bedroom design incorporates fewer pieces of furniture and decorative elements, it's much easier for those who frequently change their bedroom layout to do so.
Main Takeaways
Creating a minimalist bedroom doesn't have to be complicated or stressful. With five helpful tips and tricks to freshen up your bedroom and knowledge of the benefits of minimalist bedroom design, achieving the simple, functional bedroom you desire is possible.
Revolutionize Your Home with New Windows
No matter if you want to add more style or function to your home, new windows can make a dramatic impact.
Replacement windows not only enhance your home's aesthetics, they can also increase comfort levels. Selecting the appropriate windows will have a major influence on the interior design and even increase its value. It can be a challenging process to find the right windows for your home, particularly in Toronto. To make the process easier, you may want to look into frequently asked questions about replacement windows in Toronto. Doing so can help you make an informed decision about the windows that are best for your home.
1. Increased Energy Efficiency
Window replacement may not be the first project that comes to mind when considering home improvements, but new windows can be an integral part of cutting down your energy costs and increasing your home's value and equity. As such, window replacement should definitely be taken into consideration when making any upgrades.
According to the Department of Energy, 25%-30% of your home's heating and cooling energy is lost through windows. Upgrading old single-pane windows with ENERGY STAR certified ones can save you anywhere from $101-$583 annually on utility bills.
Your energy savings will vary based on several factors, including climate and the type of windows installed. But if you're thinking about replacing old ones with new ones, make sure they carry either an ENERGY STAR label or a ratings label from the National Fenestration Rating Council (NFRC).
2. Increased Home Value
Home renovations can greatly increase your property's resale value. Some, such as kitchen remodels or landscaping improvements, provide the greatest return on investment.
However, few people consider the increased home value that replacement windows can provide. In reality, new windows don't need to involve major construction work for your property value to go up; simply adding them will do wonders!
Are you searching for an easy and budget-friendly way to raise your home's resale value? New windows are definitely worth considering. Not only will they make your house more energy efficient, but they'll also enhance the aesthetic appeal.
3. Increased Comfort
Home improvements such as replacing outdated windows and doors with new ones can have a major effect on the resale value of your house. Not only do they improve the aesthetic appeal of your residence, but they also have the power to boost energy efficiency and lower utility bills.
Upgrades for your home don't have to break the bank – replacing old windows and doors with high-tech products is one of the smartest decisions you can make. In fact, government programs offer homeowners rebates and grants in exchange for choosing the right product – that means finding a reputable window company that knows exactly what you need and within budget.
4. Increased Privacy
When homeowners consider replacing their windows, energy efficiency and style are usually the first things that come to mind. But privacy should also be taken into account when making this decision.
Window options that offer enhanced privacy without sacrificing aesthetics or performance can provide the ideal solution. Fractured or tinted glass is one option, providing you with the security you need while also blocking out passersby's prying eyes.
In addition to improving privacy, replacement windows in Toronto can also increase the value of your home. This is because modern, stylish windows and doors are highly appealing to potential buyers and add significant curb appeal.
5. Increased Value
In a housing market as hot as Toronto's, homeowners across the GTA are searching for ways to boost their home value when selling. Common renovation projects include exterior upgrades, kitchen remodels and bathroom makeovers.
However, an often-overlooked renovation project that can add significant value to your home is replacing windows.
Not only do new windows add a stylish and energy-saving element to your home, they can also increase its resale value when it's time for sale. This is especially true if your house isn't up to par with other properties in the neighborhood.
From Clogs to Leaks: How an Experienced Local Plumber Can Save the Day
Plumbing issues are some of the most frustrating and inconvenient problems homeowners or commercial property managers can encounter. From clogged drains to leaky pipes, these problems can cause significant damage if not addressed quickly and efficiently. Also, they may lead to severe issues if left unchecked.
Consequently, it is vital to have skilled and experienced local plumbers on speed dial. Besides regular plumbing system maintenance, you can contact these experts during emergencies such as gas leaks or pipe bursts, preventing further issues.
The following explores crucial ways an experienced plumbing specialist can save the day regarding major or minor plumbing issues.
Clearing Clogs
One of the most typical plumbing troubles homeowners face is clogged drains. Clogs can be a major headache, whether a slow-moving sink or a completely blocked toilet. While there are plenty of DIY methods for clearing them, such as using a plunger or drain snake, these methods may not always be effective.
Thankfully, an experienced local expert can use specialized tools and techniques to quickly and effectively clear even the toughest clogs.
Repairing Leaks
Leaky pipes are another standard problem that can cause significant damage if left unchecked. Not only do leaks waste a lot of water and drive up your water bill, but they can also cause water damage to your home's structure and lead to mold growth. An experienced specialist can quickly identify the source of the leak and promptly make the essential repairs before the problem worsens.
Installing Fixtures
Installing new plumbing fixtures like toilets, faucets, and showerheads may seem simple, but more complicated. Improper installations can result in leaks and other troubles down the line.
An experienced plumbing contractor has the knowledge and expertise to install new fixtures correctly, ensuring they work properly and do not cause future issues. Also, they can install complex water heaters and other equipment safely.
Upgrading Plumbing Systems
You could waste water and money if your home's plumbing system is outdated or inefficient. Upgrading your system can help you save on your water bill and mitigate your environmental impact. An experienced professional can assess your system and recommend upgrades to improve its efficiency and functionality.
Handling Emergencies
Plumbing emergencies can happen anytime, and when they do, you need an expert who can respond quickly and provide prompt service. Whether a burst pipe or a sewage backup, an experienced contractor can handle even the most urgent plumbing problems.
They have the tools, knowledge, and expertise to quickly identify the problem and make the necessary repairs, minimizing the damage to your home.
Providing Maintenance Services
Regular maintenance is crucial to the proper functioning of your plumbing system and preventing costly repairs. A reliable expert can provide routine maintenance services, including drain cleaning and pipe inspections, to keep your system in shape.
Final Thoughts
Admittedly, plumbing problems can be a major headache for homeowners, but with the help of experienced and reliable local plumbers, you can quickly and efficiently address these issues. From clearing clogs to repairing leaks and handling emergencies, a skilled specialist has the knowledge, tools, and expertise to save the day for various plumbing troubles.
So, whether you are dealing with a minor issue or a major emergency, do not hesitate to call the professionals to get the job done right. Find an expert who can do all the above, ensuring your plumbing system is in competent hands.