86 Volleyball Quotes to Fire up Your Game Spirit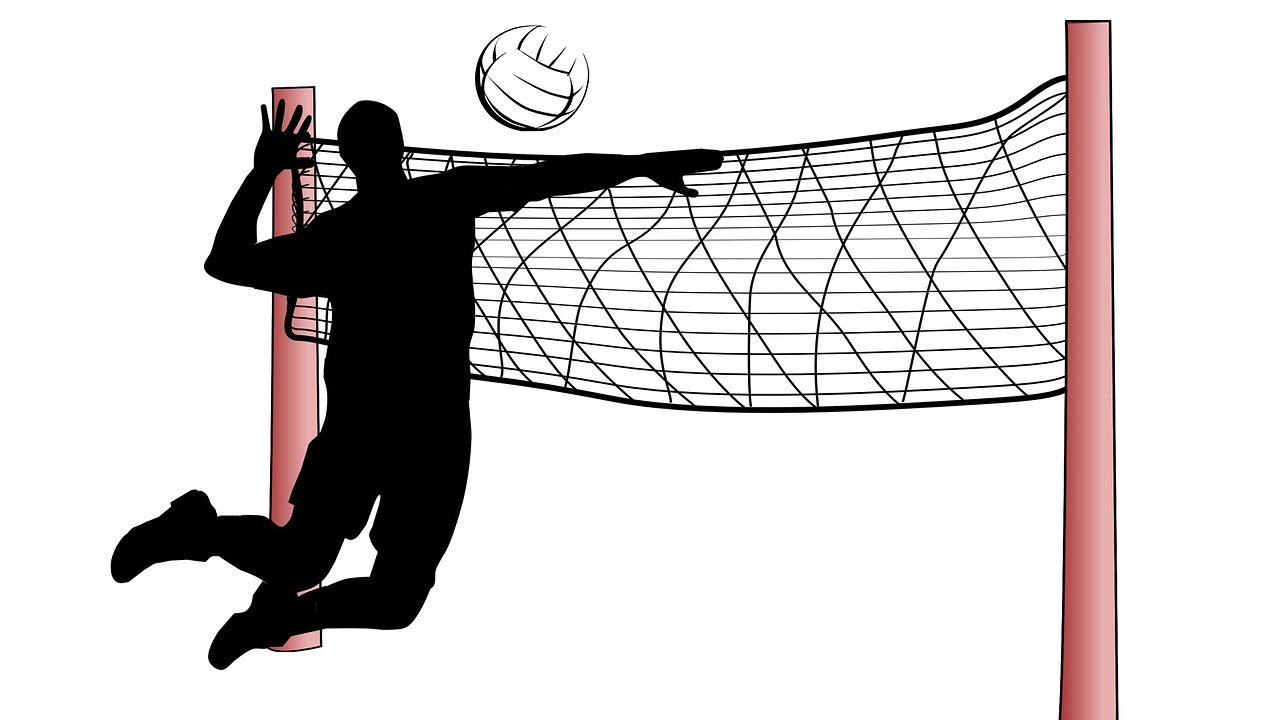 Inspirational Volleyball quotes and sayings are one of my favorite spiritual support.
You don't have to be a famous sportsperson to enjoy sports. People of all ages and skillsets can enjoy any games of their choice. Sports develop physical and mental toughness. They keep our body strong and active.
Volleyball is one of the most loved sports, especially by teenagers. It is played both indoors & outdoors round the year.
Do you know volleyball is a fun way to burn calories?
We can burn 585 calories if we play for 45 minutes only. It tones our muscles and strengthens our limbs, arms, shoulders and lower legs.
With volleyball, enjoyment comes with many benefits in a single package.
We have compiled a rich collection of funny volleyball quotes to encourage you to grab your friends and plan a game to have some fun on the beach or in the gym.
Volleyball Quotes with Team Spirit
"A successful team beats with one heart."
"Alone we can do so little; together we can do so much." —  Helen Keller
"Talent wins games, but teamwork and intelligence win championships." —  Michael Jordan
"Teamwork divides the task and multiplies the success."
"We are all going to fall short. We are going to have some bitter losses, very painful defeats and failures. We have to use those to come back even stronger. That's what makes it sweeter, when we can overcome those and figure out a way to win. The great teams can do that, and those are the gold medal winning teams." —  Karch Kiraly
"Coming together is a beginning. Keeping together is progress. Working together is success."
"Every amazing setter needs a great pass. Every amazing hitter needs a great setter. Everyone needs their team."
"We went into that season knowing we had great individual players, but by the end of the season we knew we had a great team. Six guys working as hard as they could every time we stepped on the floor. That is the mentality you need to be champions." —  Ryan Miller
"Don't aspire to be the best on the team, aspire to be the best for the team."
"All the talent in the world won't take you anywhere without your teammates."
"One finger cannot lift a pebble." —  Hopi Saying
"Volleyball is one of the most interactive games going. It is a game of intuition, imagination, improvisation – but most of all, of reciprocity – of teamwork. There is no way to freelance volleyball." —  Marv Dunphy
"Volleyball is the sport through which I am able to express my God-given talents of being an athlete. It is a sport that involves relating, pushing, and encouraging your teammates. It has helped evolve me into the person I am today." —  David Beard
"Team guts always beats individual greatness." —  Bob Zuppke
If you want to attain success in personal and professional life, try to instill team spirit in yourself. For developing better bonding and getting better output, it is a must to have ingredient.
Hellen Keller, David Beard, Bob Zuppke and many others spoke their hearts out about the importance of team spirit. Sports history is replete with such examples where games were won with high team spirit.
It portrays the accomplishments of those who have discovered their reservoir of potential and plausibility.
These volleyball quotes with team spirit are collected to motivate you to unlock that powerful force that lies within all of us. Cooperation and fellowship cannot be bought but they can be stirred from slumber to inspire great actions.
Enhance your coordination by reading these quotes. Inspire yourself and others to work effectively for the achievement of shared goals.
Best Volleyball Sayings and Captions for Your Wallpaper
"We like it quick, hard and fast."
"Pass like your life depends on it, set like it's the last thing you will ever do and spike like you're hitting your ex-boyfriend."
"My love for volleyball is like galaxy. It is infinite."
"To some it's a hobby. To some it's a sport. To me it's an obsession."
"Volleyball anchored me at a time in my life when I needed it. It gave me a reason for being this big, big girl." —  Gabrielle Reece
"Success is how high you bounce when you hit bottom."
"Can't stop the rise."
"Taking flight to new heights."
"Some call them opponents. I call them victims."
"It may be hard work, but volleyball is worth it. Why, you ask. You can hit people in the face and not get in trouble."
"Volleyball is not just a passion. It's life."
"Study hard, practice hard, play ferociously." —  John Kessel
"I never prepared to win the Olympic gold. I only prepared to win the next day." —  Karch Kiraly
"If volleyball was easy. They'd call it football."
For my immediate dose of encouragement, I have made a collage of my favorite quotes and set that as wallpaper on my laptop and cell phone as well.
If you want the same, this is the best source for you.
If you are ever feeling fallen or low, look at your cell phone screen to muster up the courage and strive with full power to achieve your goal.
Challenge your fears and win them with your passion and dedication. Be obsessed with hard work and success and no one can bring you down.
A robust culture is a product of nurturing individuals. It ensures vigor, enthusiasm and growth.
Pay attention to everything, practice hard and give your best performance to peak your results. When you set your wallpaper with your favorite sayings from the person you admire the most, you need not anything else to get inspired.
Volleyball Quotes for Setters to Encourage Your Game
"Set like it's the last thing you will ever do."
"The setter spot is like the quarterback in the football. That's a huge position. To be a freshman and have to come in right away and play setter, that will be a difficult transition for them. But I'm confident they can both handle it." —  Raftyn Birath
"You know you are a volleyball player when you know the setter never gets the credit for a kill; it's the hitter that gets the love."
"I'm fast. I'm smart. I'm a leader. I'm a setter."
"I wouldn't be the best offensive player if I didn't have a great setter. She serves me up nectar." —  Misty May
"Whatever it takes, set like a champion today."
"You know you are a setter when no one understands how hard your job is."
"A good setter is like a waiter." —  Julio Velasco
"You may not notice me, but I work hard, so someday you will. I bust my butt and recover your bad pass, I get the ball up and help you get a kill, and I watch as you get the applause. But I know what you do, and someday you will see it too. Remember this: you wouldn't have you kill without me and who else would go after that bad pass? Someday, everyone will remember my name. I am a SETTER and I am proud."
"What all good spikers know: Thank your setters!"
"Be a leader. A setter should be high energy. It's important that you learn how to give positive, constructive criticism. It's crucial that you make your teammates feel comfortable. You should never be the most silent player in the gym." —  Lindsey Berg
"Jump set, back set, one set, two set, if setting were easy, they might let you set!"
"You know you're a setter when your wrists turn red from bumping so much."
Volleyball is not just a fun game. It is a lifelong learning experience for the players as well as for the spectators. It not only marks physical vitality but also guarantees coordination and laser-sharp focus.
It elevates the spirit of amateurism to fantastic heights. It encourages you to set goals just like routine and put your best foot forward for the attainment of those goals.
All the successful people of the world have proved that focus is very crucial for the promotion of self- mastery.  The goal-setters always play beyond the possibilities and their capabilities.
The quotes prove that goal setting leads to better results and optimized performance. It is not only motivation but also makes us learn about values to strengthen our relationships.
Tell us in the comment section that how often do you revisit your goal list?
Do you take people's criticism positively and amend your ways accordingly?
Volleyball Quotes for Yearbook
"To be a better player than you've ever been, you have to do something you've never done."
"We have the speed of a sprinter, the pain tolerance of a football player, the endurance of a swimmer, the vertical of a cheerleader, the strength of a bodybuilder and the balance of gymnasts. Volleyball players."
"Volleyball is just an intense version of don't let the balloon hit the floor."
"It's not how tall you are; it is how good you are."  —  Marv Dunphy
"A good team can win a volleyball game when they are ahead, but only a great team can win when they are behind.    
"Don't measure yourself by what you have accomplished, but by what you should have accomplished with your ability." —  John Wooden
"Adversity cause some men to break; others to break records." —  William A. Ward
"What would you attempt to do, if you know you could not fail?"
"Even the greatest was once a beginner."
"Shared victory is a double victory; shared defeat is half-defeat." —  John Kessel
"The difference between who you are and who you want to be is what you do."
"Throw me to the wolves and I will return leading the pack."
"You earn your trophies at practice. you just pick them up at competitions."
"The wise coach takes all the heat when his players lose and gives them all the credit when they win." —  John Kessel
Do you know that long term success is an outcome of your daily achievements?
A yearbook is a treasure house of cherished memories. No matter how old you become or how advanced the world has become, it still holds its charm.
It captures recollections frozen in time, the faces that have grown and the memories that may only be revisited by opening its pages.
What is better than writing your favorite volleyball quotes in your yearbook with the pictures of the players you admire the most and the authors who said these words years ago but the spell they cast with their words is magnificent.  
Trust me, friends, it will never go out of fashion and can serve as a precious gift for your friends and family members.
Short and Cute Volleyball Quotes You Can Print on Your Shirts
"If you want a soft serve, you should have gone to dairy queen."
"Dream big, train hard, love volleyball."
"Hustle hit and never quit."
"Love at first spike."
"Stressed, blessed and volleyball obsessed."
"There's only one way to prepare for playing beach volleyball, and that's by getting in the sand." —  Kerri Walsh Jennings
"Hard is what makes it great."
"My setter is better."
"All my life, I've dreamed in gold." —  Misty May
"I play volleyball because punching people is frowned upon."
"Volleyball is my life; everything else is just details."
"We're not waiters, but boy we can serve."
"I've failed over and over and over again in my life. That's why I succeed." —  Michael Jordan
"My body is a vehicle for the mechanics of my sport." —  Gabrielle Reece
"I'm stronger than I think I am. Mentally, physically." —  Misty May  Treanor
"When in doubt, set it out."
"Volleyball: Invented by men, perfected by women."
One thing that is most comfortable to wear and never gets out of style is a T-shirt. Wearing a shirt with iconic volleyball quote printed on it is not only cool, but it is also a trend and well-liked by everyone especially teenagers.
Get your favorite quote printed in vibrant colors on your shirt and see that wherever you go, you will attract gazes from those around you.
The fans of volleyball will especially become your admirers and would like you to do the same for them.
By twinning with your friends or siblings, you can develop a profound emotional bond and a strong commitment to do your best in every situation.
The best part is you can select the color, font styles, graphics and design as per your taste. You can also get them customized at affordable rates for your loved ones.
 Motivational Volleyball Quotes for Outside Hitters
"All I want out of life is that when I walk down the street folks will say, "There goes the greatest hitter that ever lived." —  Ted Williams
"Most people put a hat and glasses on to go incognito. I take them off."
"Sorry, Princess, not even Cinderella could get to this ball."
"The best hitters find ways to score no matter how big the block or how many blockers are put up in front of her." 
"From point one we'll have your blockers on the run."
"Being left-handed has its advantages in volleyball. Few people know enough about your spike and serve to give you advice." —  John Kessel
"We're always gonna hit it hard."
"If you can bang, you can hang."
"Bump, set, spike it-  that's the way we like it."
"You learn you can do your best even when it's hard, even when you're tired and maybe hurting a little bit. It feels good to show some courage." —  Joe Namath
"Flying high and destroying volleyballs. One kill at a time."
"I know I hit like a girl. Try to keep up."
"Without me, there is no point."
"I am here to win, and I will do everything that I can so that our team can get a victory." —  Lauren Wicinski
Just like an outside hitter who is responsible for passing the ball, setting the block in the right manner to cover other hitters.
In real life, we all need to be vigilant and active like him to concentrate and serve every opportunity to get ahead in the race.
Undoubtedly winning always does not matter, but the efforts we put in, they count a lot.
Be honest and fair. Just like the game of volleyball, this digital world has no place for muckers.
Becoming a good teammate is the necessity to reach the set goals. Work best not only for yourself but also for those who are with you.
Be independent and confident to come out of your comfort zone to face challenges and embrace opportunities.
Bottom Line
These sayings and quotes from famous people are unique, interesting and versatile just like volleyball. We all can learn so many lessons, including the value of team spirit, goal and giving our best shot.
This compilation offers us a parcel of adventures and encourages us to say yes to the things that are out of our comfort zone to see, learn and discover more.
How Can You Become Wiser by Understanding the Wisdom in Contradiction?
Meditation is beneficial for both the body and the mind. Many studies have established its role in bringing about various health benefits, including improved memory, mental quickness, boosting the immune system, and reducing cellular inflammation.
Besides its mental and physical benefits, meditating also helps in the process of becoming wiser by empowering you to identify wisdom in contradictions. Life is full of them, and what you generally perceive as the truth may be false.
The best way to gain deeper insights into this topic is by taking online meditation classes consisting of step-by-step instructions from an experienced meditation coach who will help you grasp the contradictions of life and how to overcome them.
But what are some things you can expect to learn from lessons on this topic? Read on to find out.
What Are Contra-Wisdoms?
For example, up might sometimes be down, light could be dark, and good may be harmful in disguise. However, when you understand and embrace these differences, you achieve connection rather than perfection.
Sounds confusing? The way out is to learn the art of seeking connection over perfection since the latter always brings disconnection, leading to a state of mental and physical unrest within yourself.
What Lessons Does a Session Consist Of?
You can learn to seek wisdom in contradiction through eight lessons, each focusing on a different aspect of it.
The lessons are:
Preparing your consciousness.
Seeking connection.
Giving what you receive.
Perceiving your brain.
Relationship between suffering and freedom.
Doing nothing.
Losing your values.
Being a lifelong student.
Here is a look at some to give you some idea about what you might expect.
Preparing your consciousness
It focuses on helping you tune in to the state of being and consciousness rather than the things you want to do. It is essential to focus on the consciousness rather than the content.
Your physical presence has the most impact rather than anything else. It's also about creating an inner shift in which you feel good about yourself rather than wait for someone else to do that for you.
Sitting comfortably, closing your eyes, you would focus on a particular situation. But rather than focusing on what you would do, the emphasis would be on being present in that situation and what experience you would like to have.
Seeking connection through perfection
Through the process of connection emerges perfection. When the focus is solely on excellence, it leads to disconnection. Connecting is about seeing the inherent beauty in things and how it comes from them.
Wanting to be perfect comes from thinking, while connection emerges from a deep sense of oneness and wishing well. When every aspect of your life is influenced by connection, and you connect to a larger purpose, almost every obstacle is surmountable.
A small concentration exercise helps you shift your mindset from trying to perfect things to achieving oneness with them. You put yourself in a space and time (at the home, office, etc.) where you seek the best outcome by tuning in with the people and genuinely trying to establish a relationship with them.
Giving what you receive
It is a good idea to give whatever you seek to receive because that is the best way of receiving it. Loving-kindness, compassion, appreciative joy, and a balanced mind are within you.
What you seek to get from others is already present within yourself. Before you seek anything in the world, you should seek it on the inside. Sitting in a comfortable meditative posture, you focus on giving, sharing, appreciating, and experiencing all that is good and beautiful.
The path to becoming wiser lies in understanding the contradictions of things called contra-wisdoms and developing a oneness with them. However, you can do that after receiving the proper guidance from a qualified spiritual coach.
7 Reasons Why People Hire Personal Development Coaches and Their Skills
Self-development includes all endeavors that enhance a person's relationships, well-being, and sense of self-worth. A personal development coach can help people improve their performance and reach their best by utilizing motivating principles and techniques. All essential facets of your life, from your beliefs and connections to your work and skill set, can be covered by a life coach.
Why People Are Hiring Personal Development Coaches
1. To Get Ideal Work-life Balance:
Personal growth coaches can assist clients with career planning, job transitions, and enhancing their professional presentation. They can also help people improve their position by imparting productivity and work management abilities.
2. To Enhance Communication Abilities:
Currently, many individuals often desire to get better at communicating with coworkers, family members, or other leaders in their companies. A self-improvement coach can instruct clients on effective body language, listening techniques, and the best way to put their thoughts into words.
3. To Boost Interpersonal Connections:
A personal development coach can counsel engaging with colleagues, friends, family, and strangers with greater consideration and presence. Clients who have improved interpersonal abilities tend to feel that they become a part of the community and interact more.
4. For Better Health:
Consultants for individual development can support people to abide by an active lifestyle. For example, individuals can seek assistance to have a regular schedule to exercise, get more sleep, and eat well.
5. To Enhance Creativity:
The personal improvement coaches can motivate people to improve their creative skills, or they can assist seasoned artists and creativity experts in coming up with new ideas for their projects.
6. To Improve Parenting:
A few coaches concentrate on assisting parents in raising their kids. They will go through parenting theories, methods of correction, and how parents should delegate tasks to one another.
7. To Identify a Career Purpose:
A few individuals may feel that their current profession does not clearly define their purpose. The self-development coaches assist clients in identifying endeavors or alternative career resources that they would find more exciting and meaningful.
What Are the Vital Skills of Personal Development Trainers? 
Leadership Capability
The personal development trainers serve as leaders for several people. Leaders motivate followers to modify their behavior and take on difficulties using their ethical virtue, motivational talents, and effective listening abilities. They set a good example for others by offering the clients their complete attention regularly.
Additionally, they employ effective teaching techniques to present fresh viewpoints and ideas.
Business Aptitudes
Entrepreneurship abilities enable you to maintain organization and deliver a top-notch product necessary to convert a concept into a successful firm.
The coach will build business goals with comprehensive planning, organize funds using appropriate accounting procedures, and offer excellent customer service through effective interpersonal relationships. The instructors also use demonstration and public speaking to greet potential clients and make interesting pitches.
Creativity Abilities
For creating clients' unique action plans, creative abilities are crucial. Every client faces difficulties that must be resolved creatively using abilities including understanding, problem-solving, and cooperation. The imagination of the self-development trainers may be particularly beneficial to clients who want to accomplish artistic objectives.
Effective Networking Abilities
Being well-known in a neighborhood is quite advantageous for personal development instructors. They maintain contact with existing connections and new acquaintances with professionalism by using networking talents.
Relationship development, considerate communication techniques, and the ability to provide value before requesting financial commitments come under networking abilities.
Bottom Line
A personal development instructor will comprehend the client's present situation, current self-improvement status, and desired future goals. The trainer will provide them with tactics to follow and hold them accountable after helping them focus on the particular area they wish to improve.
The Importance of Body Language: How to Understand and Use It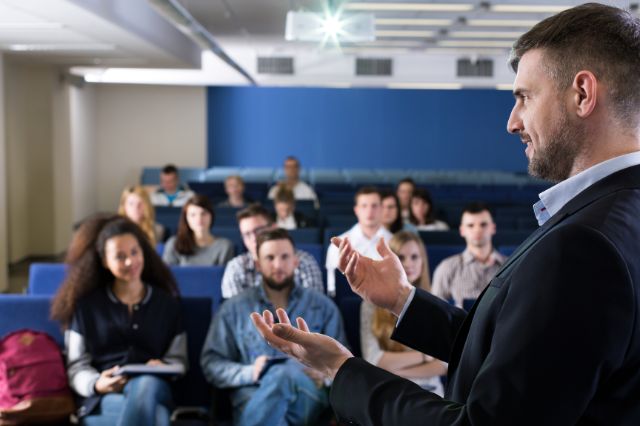 We've all heard the saying "actions speak louder than words." Well, that is especially true when it comes to body language. Body language can communicate a lot about a person – their feelings, their intentions, and more. What is there to talk about when the best cunnilingus techniques are based precisely on body language.
To effectively communicate with others, you need to be able to understand their body language. In this blog post, we will discuss the basics of body language and how you can use it to your advantage!
General Information
Body language is a form of nonverbal communication, consisting of body posture, gestures, facial expressions, and eye movements. Humans send and interpret such signals almost entirely unconsciously. Body language exists in both animals and humans, but this article focuses on interpretations of human body language. It is also known as kinesics.
Most of the emotions we feel are universal, being expressed in the same way across cultures. However, some cultural differences do exist in how emotions are expressed. For example, in Western cultures, direct eye contact is considered a sign of respect and sincerity, while in some Asian cultures it may be considered rude or intimidating. Similarly, while a smile is typically seen as a sign of happiness in Western cultures, in some African cultures it may be interpreted as a sign of mockery or aggression.
Body language is an important aspect of communication, often conveying far more meaning than words alone. It can be used to communicate feelings of happiness, sadness, anger, fear, or interest, among many others. It can also be used to convey messages about status, dominance, or aggression. In some cases, body language may provide information that contradicts what is being communicated verbally (e.g., when someone's verbal message says one thing but their body language says something else).
Body Language for a Good First Impression
Making a good first impression is important in both personal and professional contexts. Though body language is only one part of the equation, it can be key in making a positive impression.
Here are a few tips:
Stand up straight: Good posture conveys confidence and shows that you're engaged and interested.
Make eye contact: Looking someone in the eye communicates trustworthiness and sincerity.
Offer a firm handshake: A limp or too-strong handshake can come across as either disinterested or overbearing. Instead, aim for a balanced firmness.
Smile: A genuine smile communicates happiness and approachability. It's one of the easiest ways to make someone feel welcome.
Above all, remember that body language is only one piece of the puzzle. Making a good first impression also requires being polite, engaging in conversation, and being yourself. With a little practice, you'll be impressing everyone you meet in no time!
Body Language for Effective Public Speaking
When you're giving a presentation, the way you carry yourself can be just as important as the words you're saying. Your body language can convey confidence, engagement, and authority – or it can make you look nervous, disconnected, and even untrustworthy.
If you want to make sure your nonverbal communication is working for you, there are a few things to keep in mind:
Remember to make eye contact with your audience. This will help them feel like you're speaking to them directly, and it will also make you appear more confident and sincere.
Try to use expansive gestures. This will make you appear more open and approachable.
Avoid fidgeting or crossing your arms, which can make you look closed off or uncomfortable.
By being aware of these simple tips, you can ensure that your body language is conveying the message you want it to.
Conclusion
Body language is an important tool for understanding and interacting with other people. It can be used to improve communication, build rapport, and enhance relationships. It can also be used to detect deception, as people's nonverbal cues often betray their true feelings or intentions.