20 Unbeatable Ways to Simplify Your Life in 15 Minutes or Less
Simplify life: to feel the essence of living a life in its entirety. It seems like a far-fetched idea, doesn't it?  Well, to be honest: it's not!
Simple living helps you in yanking off all the junk and clutter around you. You are surrounded by stuff that doesn't even have any value or service. It is only causing distractions and making your mind a house of chaos. So, why not just take a step away from a haywire living! Get rid of all these useless objects and create some space in life!
Here are some unbeatable simplify life hacks to convert your chaotic life to mindful living. Let's dig in:
20 Ways to Simplify Your Life and Be Happy
Listen!
Before diving into some fruitful ways to simplify life, let's be clear on one thing! These ways will help you in simple living but only at the cost of your efforts. You have to work up to get the best out of them, or else they are just some written pieces to pass your time well.
Declutter Your Surroundings
To simplify life, toss out all the unnecessary belongings that keep piling up to make your house look like a junkyard. Try to remove all the stuff that creates a mess around to live a simple life. With fewer possessions, you will have minimal worries to keep them intact.  
Make A Daily Routine Chart
You know what makes you anxious and edgy? Only a little idea about your plans and essential tasks for the day. So, it's better to make up your daily routine's schedule in advance, so you do not miss out on any urgent and salient task.
Gear Up For Early Morning The Night Before
Mornings are always filled with hassle and mayhem! One foot in the kitchen to make breakfast and the other in the bedroom to dress up. Why? Because you do not prepare yourself for the mornings a night before! Try to make arrangements beforehand to save yourself some time and mind in the mornings.
Organize Your Closet
A way to simple living is to organize and tidy up your closet and wardrobes. Have you ever gotten late because you simply couldn't find the right dress in a pile of clothes? Well, if you see yourself nodding your head, then its time to free up some space in your closet.
Simplify Your Home
The best way to achieve a simple living is by keeping your home, your sanctuary free of mess. Minimalistic belongings at home will lead to a trouble-free life.  Less stuff means less maintenance and also little expenses to keep them going.
Minimize Social Media Use
In this era, quite a lot of social media and networking platforms surround us. They keep you busy, acquire your attention, and distract you from your utmost priorities. So, limit your time and make a routine for it as well; otherwise, it will consume more of your time than you can spare!
Power Off Your Cell-Phone Once In A While
Doesn't the constant ringing and pinging notifications' sound cause a headache? Life has become a burden due to overwhelming exposure and continual preoccupation with extraneous tasks. Your mind crams down on unnecessary information and makes your life complex. Therefore, take time out for yourself, spend some alone time, and relish your moments.  
Focus On One Task At A Time
Simplify your life and focus on only one task at a time; juggling multiple tasks together can overburden you to the point of exhaustion. Try taking one step after another rather than running up on the stairs. It will improve your concentration and will shut the ongoing voices in your head.
Make A List of Tasks
Sometimes, we overlap different things and face a hard time untangling them. So, it is better to take out a few moments, sit down, and make a list of all the tasks pending. After you have penned them down, it will be easier for you to remember and complete them within time.
Prioritize Your Task As Per Importance
Once you have a list of tasks at hand, it will be easy-peasy for you to prioritize them as per urgency and importance. When things are disorganized, and there's too much work at hand: we miss tight deadlines. Therefore, make your life easy-breezy and simple by creating a checklist of tasks and keep ticking them off one by one.
Eat Healthy Food On Time
While fulfilling our worldly demands, we forget about our health and physical needs. Eating healthy food on time should be your primary concern. Never leave this essential and basic need out of your schedule; eat simple food on time and keep yourself fit.
Plan Workout Regimes
You should plan every single workout session, or else you will never make it to even one! When it comes to scheduling, mark your exercise regimes in the calendar. It will help you remember and prepare for your workout regimes ahead of time. So, you won't be short on supplies or ideas to carry out your workouts.  
Buy Items That Simplify Life
What's the use of evolving technology if it can't provide you hacks to simplify life? There are several innovations and advancements in home appliances and office accessories, which will reduce your time and support you to work faster. Keep minimalistic but efficient belongings in your home!
Make A Budget
The most crucial factor for simple living conditions is budgeting your money and expenses. We tend to spend more on useless and expensive stuff rather than on considerate and thoughtful material. You must budget your money in a way that covers your living and lifestyle expenses, along with saving a hefty amount of money.  
Set Simple Short-Term Goals
Avoid setting goals that become a challenge and are hard to achieve. Lessen your number of goals and keep the ones that you need to accomplish for now. This way, you will strive for a few specific goals and attain them in a heartbeat; it will also improve your confidence and success ratio.
Create A Balance
You have your home, office, and yourself to look after alone. These responsibilities can become tiresome and cause irritability in your mood. After all, how long can you sustain such burden and distress; you are bound to snap sooner. Therefore, try creating a balance between all the tasks and responsibilities; arrange them in a list, prioritize them as per their need.
Modify Your Habits
To live a successful and simplistic life, you have to foster some good habits and eliminate bad ones. Building new and healthy habits will improve your lifestyle and take the anxiety away from you. You will feel light-hearted and relaxed to move forward and have a simple living.
Be Mindful
Learn to follow the here and now rules and techniques; your delightful present turns into a beautiful future. With never-ending distractions and incessant worries, you will forget to enjoy pleasing moments of life. So, beat these tensions by practicing mindfulness; do everything with a clear head and create an easy-breezy life!
Organize Things At Their Places
You have no idea what a great favor you will do to yourself by designating a specific place for different items. Life becomes complicated, with uncertainty and chaos spread around our house! Once you declutter, organize, and allocate things at their particular sites, you will achieve a milestone in simplifying your lifestyle.
Learn To Accept Less
The reason behind a disrupted and messy life is that we are not ready to settle for a minimalistic lifestyle. We want to hoard more than the requirement, which causes agitation and distress. The only way to overcome a confused and unsettled life is to find content in minimal materialistic possessions.
Daily Simplify Your Life Challenge in 15 Minutes or Less
You know what simplifying life seems more challenging than creating a mess of it! And why not! After all, we've accepted this disruptive and disorganized life as our reality. Therefore, living a simple life sounds like an almost impossible task. 
However, you can simplify your life by challenging yourself daily and regularly for 15 minutes or less. You just have to pull yourself up, revise your ways, and get ready for a few activities.
Take this seven-day life challenge by Simply Happy Zen, and expose yourself to a life full of contentment and joy.
Top 10 Simplify Quotes to Get You Inspired
Following are some simplify quotes by a few simple-natured yet successful people to inspire you:
Have nothing in your house that you do not know to be useful, or believe to be beautiful. —William Morris
Escape from a complicated life! Take refuge in simple life! You will find three treasures there:  healthy body,  peaceful mind and a life away from ambitious fools! — Mehmet Murat Ildan
Simplicity is making the journey of this life with just baggage enough. — Charles Warner
I'm a pretty uncomplicated person. I live a very simple life with my family and I enjoy very ordinary things. — Khaled Hosseini
Wisdom and compassion flow from simplicity and clarity; from having nothing to prove and nothing to defend. — Barry Magid
Getting rid of everything that doesn't matter allows you to remember who you are. Simplicity doesn't change who you are, it brings you back to who you are.— Courtney Carver
Less stuff equals more freedom. — Maxime Lagacé
Clutter and confusion are failures of design, not attributes of information. — Edward R. Tufte
Reduce the complexity of life by eliminating the needless wants of life, and the labors of life reduce themselves. — Edwin Way Teale
The greatest wealth is to live content with little. — Plato
Conclusion
You see, life doesn't have to be hard and weary; it can be easy-breezy, sparkly, and hassle-free. You just have to make some choices and put in efforts to spend a simple living. A simple life will help you improve as a person and will give you a chance to look at this world in its true essence.
The abovementioned, simplify life hacks offer you a way to move toward a life of contentment and satisfaction most simply. Simplification of life takes the maximal burden off your shoulders and open gates to a grateful life. What are you waiting for?
10 Tips for Raising a Healthy and Happy Child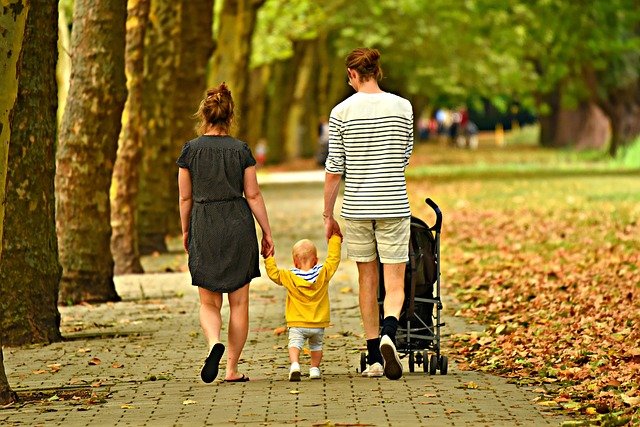 Raising a healthy and happy child is one of your biggest goals as parents. You want to ensure that your children grow up healthy, confident, and resilient individuals who can navigate life's challenges. However, with so much conflicting advice, figuring out where to start can take time.

From providing a nutritious diet and encouraging physical activity to fostering emotional intelligence and building strong relationships, these tips will give you a solid foundation for raising a well-rounded child. With a little effort and dedication, you can help your child develop the skills and habits they need to thrive and become the best version of themselves. Below are tips on raising a healthy and happy child:
Celebrate Milestones
Every child develops at their own pace, and it's important to celebrate the milestones they reach, no matter how big or small. Creating a positive environment where your child feels supported will help them thrive. Acknowledge their small achievements in school, sports, or other activities. You can also ensure their successes are recognized by giving them praise, gifts, or just a hug. Celebrating milestones will give your child the confidence and motivation to work towards their goals.
If they need to catch up on certain milestones, it's essential to be understanding and not push them too hard. Work with your child and their teachers or coaches to develop a plan for achieving success. A pediatrician or other medical professional can also help if you are concerned about your child's development.
Build Strong Relationships
Strong relationships are essential for a child's development. When children feel connected and valued, they're more likely to be happy and successful in life. Encourage your child to build relationships with people of all ages inside and outside the family. This could range from spending time with friends at school or playing with cousins during family gatherings. Ensure you also provide an environment where your child can express their feelings and be heard without fear of judgment or criticism.
It would be best if you also made time for family dinners, game nights, and other activities that help foster positive relationships within the family. This will allow everyone to connect on a deeper level while having fun. Being part of a robust and supportive family is one of the most critical foundations to help a child thrive. Ensure your family has strong bonds with each other so your kids can feel loved and accepted as they grow up.
Allow Them to Enjoy the Outdoors
Fresh air and physical activity can do wonders for a child's mental and physical health. Encourage your children to play outdoors or take them on outdoor activities such as hikes, bike rides, or nature walks. Not only will this help them get the exercise they need, but it will also allow them to connect with nature while exploring the world around them.
Drives to the park, beach, or nature preserve are also great family bonding experiences. You can also use these outings to teach your children about the environment and how important it is to take care of it.
When spending time outside, provide a comfortable and safe environment. Bring sunscreen, hats, and protective clothing as needed if you're heading to a park. Invest in accessories like car seats for younger children to ensure their safety when riding in the car. The safest toddler seats should be comfortable and have a harness that can be adjusted to fit your child's size. When choosing one, look for products that have undergone extensive testing to ensure they meet the highest safety standards.
Encourage Physical Activity
Physical activity is essential for your child's physical and emotional well-being. Encourage your children to get outside and stay active however they like best. This could be playing a sport, walking, or just running around the backyard with their friends.
Getting enough exercise will help them develop strong bones and muscles, boost their immune system, and allow them to blow off steam. It's also essential to ensure your children have the right equipment and clothing for physical activity to stay safe while having fun. Encouraging your child to be active from an early age will help instill healthy habits that will last a lifetime.
Show Unconditional Love
Showing unconditional love is one of the most important things you can do for your children. Let them know that regardless of what life throws at them, they will always have a safe place to come home to. This doesn't mean you have to agree with every decision they make, but it does mean that you're always in their corner and will have a listening ear if needed. Encourage their efforts and offer constructive criticism when necessary but make sure they feel loved no matter what.
It's also essential to make sure your children feel secure and safe. Establish routines that create a sense of security and comfort. For example, reading bedtime stories or taking regular family trips are great ways to strengthen the bond with your children while providing them with stability.  Showing your affection and appreciation for your children will not only make them feel secure, but will also help build their self-confidence to explore new opportunities with courage and enthusiasm. A loving home environment is essential to helping kids reach their full potential.
Provide a Nutritious Diet
Proper nutrition is essential for your child's physical and cognitive development. Provide your children with a balanced diet that includes fruits, vegetables, whole grains, and lean proteins. Always encourage them to try new foods and limit processed snacks as much as possible.
Also, remember the importance of hydration. Ensure your children drink enough water throughout the day to stay hydrated and energized.
You can also use food as a way to bond with your child. Take them on grocery shopping trips and involve them in meal planning. This will help them learn the importance of healthy nutrition while allowing them to spend quality time together. Supplements can also benefit certain age groups, so talk to your family doctor about what's best for your child.
Foster Emotional Intelligence
Emotional intelligence (EQ) is a set of skills that helps children recognize and manage their emotions and those of other people. It's an integral part of child development and can help children build strong relationships with others, leading to tremendous success in life.

To foster emotional intelligence, start by teaching your children about the different types of feelings and how to express them appropriately. Help them understand why they feel a certain way and talk to them about ways they can respond to their emotions in healthy, constructive ways. Provide a safe environment for your child to express their feelings without fear of judgment or criticism.
It's essential to practice what you preach. You can model emotional intelligence for your child by recognizing and healthily expressing your emotions. This will help them take cues from you on how to cope with life's ups and downs.
Foster Optimism and Positivity
A positive outlook on life is essential for your child's emotional well-being. Focus on the good and encourage your child to think positively about themselves and their abilities. Talk with them about the importance of resilience, optimism, and gratitude daily. This will help them develop more optimistic thinking patterns as they grow up.
You can also teach your child to reframe negative thoughts and develop healthier coping strategies. Provide them with resources, such as books or articles, to help them learn more about self-care and positive thinking. Making it a habit to foster an optimistic outlook in your home will help your child build solid emotional foundations for the future. You can also practice what you preach by ensuring your attitude is upbeat. Modeling optimism and positivity will show your child the power of having a good mindset.
Be Wary of Stress and Anxiety
Stress and anxiety can have a significant impact on your child's development. Knowing the signs and symptoms is vital to provide support when needed. Encourage your child to talk about their feelings and address any worries. Ensure they know expressing their emotions is okay and you're always there to listen. You can also help them develop healthy coping mechanisms for managing stress, such as deep breathing exercises or going for a walk. By helping your child understand and manage their anxiety, you can ensure they have the tools to tackle life's obstacles healthily and productively.
Encourage Open Communication
Open communication is vital to raising healthy and happy children. Encouraging honest dialogue between you and your child will help them develop their voice and foster a trusting relationship. Set aside time daily to talk with your child about anything from school, friends, and hobbies to personal problems or worries. Create an environment where they feel comfortable expressing themselves without fear of judgment or criticism.
Ask questions instead of telling them what to do. This shows your child that you listen and genuinely care about their opinions. When they feel heard, they'll be more likely to open up to you and confide in you when needed. If your child struggles to open up, consider different activities like walking or playing a game. These more relaxed environments may make it easier for them to communicate with you.
Parenting is a challenging but rewarding job. The tips above will help you provide your child with the best care possible. Creating a safe and supportive home environment ensures your child has the tools they need to reach their full potential and, most importantly, have lots of fun along the way.
Best Tips for Choosing Custom Bags for Individual and Corporate Uses
Everyone has seen different individuals wearing custom bags. Students use them to transport their school supplies, and office workers use them to carry their workplace supplies. Shoppers regularly transport their purchases from markets and shopping centres in custom bags. These are just a few applications for custom bags. 
There are many different kinds of custom bags available like those from RocketBags custom bags and other reliable suppliers. These include custom conference bags, custom backpacks, custom totes, custom laptop bags, and custom cooler bags. With such a wide range of options, how do you select the best one for you and your company? This piece will give you the best tips for selecting custom bags for both personal and professional uses.
Tips for Selecting Custom Bags for Personal and Professional Uses
The best tips are provided in this section on how to choose the ideal custom bags for both personal and professional uses. Let's look at them now.
1. Establish your needs
Evaluating your needs for custom bags is the first step in selecting the best ones for your situation, whether personal or professional. Needs change. As a result, consider the kind of need that is the most pressing first. For instance, among many other things, there are requirements for marketing, raising awareness, souvenirs, and shopping bags. Each of these needs has unique specifications and standards. Because of this, be sure to begin your adventure by first identifying your needs for custom bags.
2. Conduct research
You may be wondering why you should conduct research, right? Yes, you must conduct research into the needs you have for custom bags. For instance, if you want custom bags for marketing purposes, you must study businesses that use custom bags for marketing. To see the variety of bags they use is the primary goal of this research. You can do this by conducting a comparative market analysis, or even better, you should visit a top bag manufacturer to obtain guidance from industry experts on the best custom bags to use for marketing.
3. Consider your budget for custom bags
You should first consider your budget after doing research on the different types of custom bags used for needs similar to yours. You will have found at least two, if not more, different custom bag types used for similar purposes to your own. You then should consider your budget while weighing these choices. Choose the option that falls within your price range to avoid debt.
4. Select a bag manufacturer
Every community has a large number of bag manufacturers. The only thing left to do is select a bag maker. The degree of professionalism, customer support, reputation, project completion time, location, and service quality are things to look out for in a bag manufacturer. You can learn more about all of these things by visiting their websites and social media profiles and reading comments left by other users. You can ask questions in person as well. You will get guidance from your findings.
Conclusion
The advice provided in this piece is crucial if you want the best custom bags for your requirements. Once you order and start using custom bags, you will immediately enjoy all of the marketing, utility, and value advantages. 
An Overview of NFL Draft Preparation: Factors Considered When Selecting Players
The National Football League (NFL) currently has some of the most incredible talents in American football history. From legends such as Tom Brady to new talents such as Kyle Hamilton and Kayvon Thibodeaux, these stars give fans and bettors their money's worth.
Seasoned punters know that the best team is the one with the most capable players. While the NFL gives bettors fresh football talent every year, legit sportsbooks such as BetDSI make their wagers worth it. Teammates are vital to a team's success, and it's essential that NFL teams carefully pick the player who will stick with them through the season.
Player selection requires preparation, and this article will discuss six factors that NFL teams consider before picking a player in the NFL Draft.
How NFL Teams Prepare for the Annual Draft
Before the NFL introduced the Draft in 1936, teams had a full-out bid on fresh players with potential, and whichever team the player signed with got the goodies to themselves. This gave immense power to the rich teams, leaving the weak ones weak. The Draft changed it all. Now, teams undergo organized preparation to balance out their playing power, including the following.
Scouting
At the end of every season, each team will set out to discover promising players, identify potential Draft picks, and recruit them to professional football. These scouts attend college games, watch practice tapes and game films, and conduct interviews with players and their coaches to gather information and evaluate their skills. Some other places that scouts can evaluate players include:
Combine: The NFL Scouting Combine is an annual week-long event where college players perform physical and mental tests before NFL coaches and scouts. At this event, coaches and scouts evaluate players' athleticism, strength, speed and football IQ.
Pro Days: Pro Days are where scouts, executives and coaches can watch NFL prospects perform workout drills. The workouts display players' strengths and weaknesses regarding on-field fluidity, allowing scouts to decide which player fits their team and which doesn't.
Mock Drafts
Mock Drafts are simulations of the actual Draft. A team may divide itself into sections to represent NFL teams and practice the process of player selection based on the projected availability of players and the team's perceived need. Mock Drafts help teams evaluate potential Draft strategies and scenarios. It also helps them identify and address loopholes in their Draft plans, such as overvaluing or undervaluing certain positions.
Player Trades
Teams may trade players with others to move up or down the Draft order and manage their financial budgets by exchanging expensive players with less expensive ones. They can even trade picks to target their desired player or accumulate more picks in later rounds.
Six Factors that NFL Teams Consider When Selecting Players
Preparation is vital to successful Draft picks, but what the players can offer their team matters. Here are six factors that NFL teams consider when selecting players.
Physical Abilities
Each position in football requires specific physical attributes that make their play phenomenal. For instance, while quarterbacks should have arm strength, footwork and quick decision-making skills, tight ends should have a bigger size, excellent hand control, and fluidity to block and catch passes. Teams prioritize players who have the physical attributes necessary to succeed in their position.
Performance History
Every professional player would have played in high school or college. Teams observe their past performance, including significant wins, teamwork and weaknesses, to gauge how well they will perform in professional football.
Character
NFL teams are interested in team-oriented, hardworking players with a strong work ethic. Nobody likes unmotivated players with zero capacity for teamwork, making character checks a priority for most NFL teams. A player's character can be evaluated through interviews, a background check, and interactions with their coaches and teammates.
Injuries
While injuries are unfortunate, they play a significant role in the efficiency of players. Teams will observe the severity of past injuries, how long the player was out for, and if the player has undergone full recovery before they draft them.
Positional Needs
Physical abilities and character checks pale in comparison to the team's needs. NFL teams may prioritize certain positions based on their need. For instance, a team that needs a quarterback won't pick a tight ends, even if they have the best hand control.
Compatibility with Team Culture
NFL teams will also prioritize players with personalities and values that align with the team's philosophy and approach to football. During Draft picks, teams will consider how players fit into their unique culture and values. For example, a team that values natural leaders might draft players with track records of being captains or team leaders in high school or college.
Conclusion
The drafting process is complex and usually determines the teams' performance in the coming season, which is why they need to select players who sync with them. Ultimately, the success of the Draft depends on how well teams can evaluate and choose the right players to fit their needs and build a winning team.