15 Best Places to Visit in Paris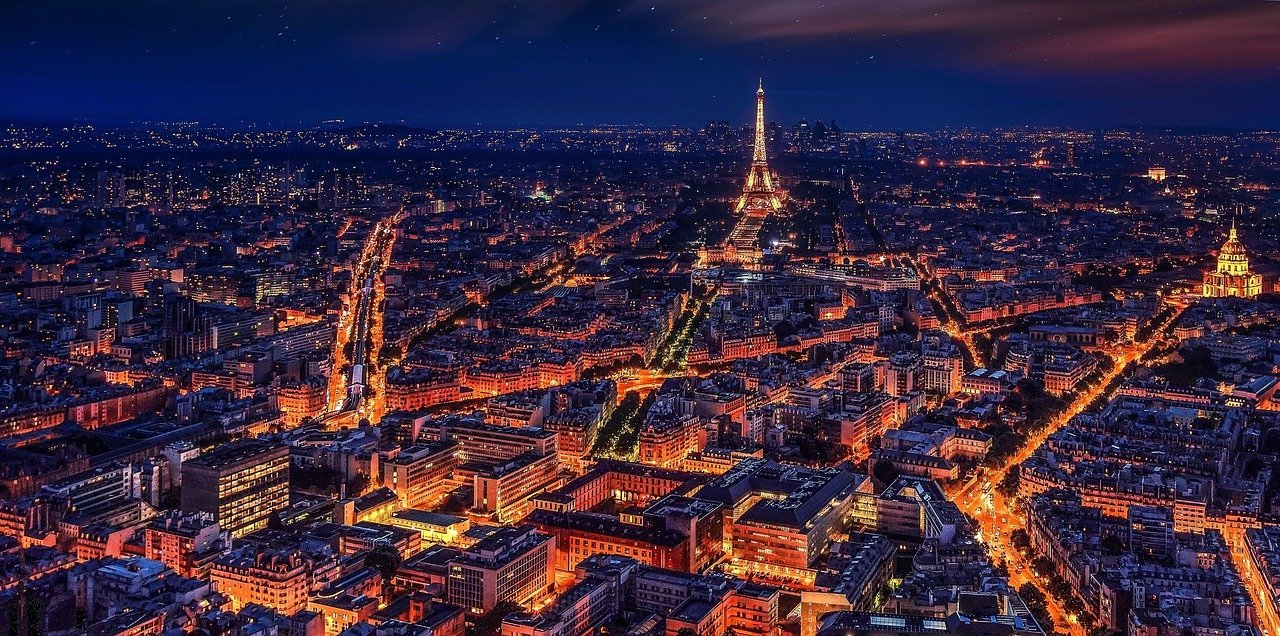 Romantic, tourist-friendly and the land of love – Paris is the inspiration of romantic novelists and the painters. The French capital is known for its scenic splendor, the magical trance of exuberant style and fashion, café culture, iconic fragrances and much more.
With the picturesque landscape and ideal landmarks, the city of lights itself speaks about its rich architectural history, heritage, eclecticism, nourishment of art, culture and exquisite gastronomy.
The magical Paris is lovers' and tourists' attraction for centuries. It is a perfect place for a unique gateway. From museums to monuments, from boat trips to parks and gardens, there are numerous options to choose from.
"All journeys have secret destinations of which the traveler is unaware."

——Martin Buber
What to do in Paris is the most often asked question. Here is your ultimate guide to give you a virtual tour of 15 beautiful must-see places, the best area to stay and things to do at night in this incomparable city.
1. Eiffel Tower
The masterpiece architectural feat is one of the most loved places. The iconic tower with its emblematic sight gives an exhilarating experience to its visitors.
The view from the first and second level is fabulous. Visiting the top level is a must for adventure lovers. An elevator ride from the second level is available to reach a bewildering rise of 276 meters.
If you want to enjoy an exotic meal and wine, then visit Jules Verne Restaurant located on the second floor. The expansive windows entertain diners with amazing panoramas.
2. Musee De Louvre
The home of Da Vinci's Mona Lisa, Eugene Delacroix's Liberty of Leading the People, Theodore's The Raft of Medusa is Musee De Louvre, the leading art museum in Europe. With its sleek glass pyramid entrance, the museum enchants its visitors with an enormous collection of 35000 works of art belonging to diverse cultures and periods.
The 3 hours guided tour allows participants to avoid long queues and directly enjoy the famous artwork with interesting information and explanation.
The museum is surrounded by the loveliest Jardin des Tuileries. The formal gardens include manicured trees, 2 ponds and statues by Giacometti, Maillol and Rodin. With its scenic beauty and availability of café-restaurants with outdoor seating, it offers a great opportunity for enjoyment and relaxation.
3. Cathedral Notre-Dame de Paris
The name takes to Hugo's famous classic "The Hunchback of Notre-Dame". The gothic cathedral with its stunning architectural details, rose windows, sculptures and carvings immediately attract visitors' attention and appreciation.
Do not forget to look for 21 figures in the Gallery of Kings who lost their heads during the revolution.
The seemingly endless sanctuary welcomes visitors with the light of flickering candles. The Rose window highlights 80 Old Testament scenes focused on Virgin.
The interior is closed for visitors these days because of fire damage that happened in April 2019.
4. Avenue des Champs-Élysées
The monumental boulevard was a desolate field until the 17th century. Now it is divided into 2 parts. Jardin des Champs- Élysées and Petit Palais fine arts museum are included in lower parts whereas the upper part is filled with cafes, cinemas, hotels, luxury shops and theatres to capture the gaze of many sightseers.
With its image of refinement, the boulevard offers many affordable options to cater to your needs within budget. The most noteworthy attractions are Starbucks, McDonald's, Burger King, Quick, Disney toy store and H & M clothing shop.
5. Musée d'Orsay
If you want to have an overview of impressionist art history, then the Orsay museum is an excellent choice with its collections from all masters of Impressionism.   It has works of Classic to Post-Impressionists and Bohemian artists.
The well-acclaimed pieces are The Magpie, Gare Saint-Lazare, Luncheon on the Grass and Poppy Field by Claude Monte, self-portrait and Starry Night by Vincent van Gogh and Dance at Moulin De La Galette by Renoir.
It has 2 cafés and one upscale restaurant with its gilded ceilings and shimmering chandeliers.
6. Seine River Cruises
Taking a boat cruise along the Seine is a perfect opportunity to soak up the enticing ambiance of Paris. It will give you a chance to enjoy things from a different perspective. The river bridges, Eiffel tower, Notre-Dame cathedral and Louvre museum impress the hearts of tourists from the sight of a riverboat.
A daytime cruise permits visitors to appreciate the eminence of monuments in the bright daylight whereas to have an exotic romantic experience, go for an evening cruise to see the illuminated landmarks leaving a magical impact.
Try Bateaux Parisiens Seine River Cruise that also includes a three-course meal along with a 4-hour sightseeing tour.
7. Luxembourg Gardens
An oasis that gives the simplest of pleasures with its ample green fields for sunny delights and people-watching with a lot of activities available for kids to keep them engaged. When bored with city haste, get yourself a comfortable treat in the park.
Children can float sailboats, ride ponies, spin on the merry-go-round, watch a puppet show and adults can find delight in Musee Du Luxembourg.
There are also basketball and baseball courts, you can enjoy playing there or simply sit on a bench or lay on grassy fields to admire the scenery. Garden tour is free but there is an entry fee for Musee Du Luxembourg.
8. Musical Concerts at Sainte-Chapelle
This classic work of Rayonnant Gothic architecture is not commonly used for the public but frequently serves as a venue for musical concerts. To have an awe-inspiring spiritual experience, listening to a choir here is a must to do thing.
Sainte-Chapelle is treated as a gem among medieval houses of worship and certainly is one of the foremost exquisite churches in Paris. To involve in the serene aura and iridescent glow, visit the sanctuary in the morning especially on sunny days to appreciate the breathtaking view of stained glass windows.
9. Centre Pompidou
In contrast to the historical building, this art and cultural centre highlights modern architecture. The main attraction of this place is The National Museum of Modern Art which shows a broad collection of more than 100,000 pieces of contemporary art.
There is also a book shop, souvenir store, casual café and a restaurant for the public to relish the beauty of high tech inside-out design of staircases and elevators.
10. Le Marais
To get a feel of medieval Paris, visit Le Marais. It gives the finest shopping experiences to young travellers at Rue Des Francs- Bourgeois and Rue Vieille du Temple with luxury boutiques and high-street flagships you wished for.
Merci is the most desired shopping area from where customers can buy everything from clothing to household items, stationery and gifts.
For fashion lovers, The Broken Arm and Tom Greyhound are the must-visit places in Paris.
This place has numerous small restaurants to taste local delicacies like falafel wraps and pastrami sandwiches.
11. Catacombs of Paris
These are the colossal collection of bones and ossuaries under the city. To explore horror, visit the empire of death where over 6 million people are buried.
This scary underground network of caves and tunnels is lined with bones and skulls only. It takes around 45-minutes to explore the tunnel although only a little more than a mile of catacombs is open for exploration.
12. Disneyland Paris
A tour to fairy-tale Disney land is a dream of everyone. We all want to connect with our favourite Disney characters. No other place than Disneyland (with sleeping beauty castle) and Walt Disney studios can help us to realize our dream of visiting the land of Mickey.
Space Mountain is another major attraction in this bucket.
13. Foundation Louis Vuitton
This striking building is a reflection of ultra-modern architecture. The exterior looks like an iceberg or a huge glass ship. The museum has 11 galleries and displays modern art collections from 20th and 21st centuries in four categories including Expressionism, Pop Art, Contemplative Art and Music & Sound.
The outdoor terraces give a spectacular view of the Bois de Bologne, La Defense quarter and Eiffel Tower. 1000 seat auditorium is used for musical and cultural performances.
14. Moulin Rouge
Today, Moulin Rouge is one of the most visited tourist spots in Paris, providing entertainment to thousands of tourists from all around the globe. Known as the birthplace of French Cancan and built-in 1889, Moulin Rouge is a cabaret located in the heart of Pigalle.
Inspired by nightclubs of various cities in the world, especially Las Vegas, its popularity reached new heights after the release of the 2001 movie that starred Ewan McGregor and Nicole Kidman in lead roles.
15. Sacré-Coeur Basilica
One of the most gorgeous locations in Paris, Sacré-Coeur is situated on the upland of Montmartre. Holding great spiritual significance, this location reflects Romano-Byzantine features and is often considered a place of mental and spiritual peace.
However, photography is strictly banned inside so make sure to leave your cameras behind when you visit this regal Basilica.
"Don't call it a dream…call it a plan."
Bottom Line
Often known as the city of love, Paris is filled with magnificent tourist destinations that hold immense spiritual and cultural significance. The magical ambience of the city has the power to romance its visitors which is why Paris is one of the most popular honeymoon destinations in the world.
One visit is all it takes to fall in love with the magic of Paris. With a history in every hidden corner, Paris stands as one of the most cherished cities that has inspired countless love songs and majestic paintings around the globe.
The Benefits of Flying Solo
Flying solo can be an exciting way to travel and discover new places, but it's essential that you are aware of the advantages and potential drawbacks that come with travelling alone.
One major advantage to flying solo is that you save money. Without anyone else to buy plane tickets, hotel rooms, and food for you on vacation, the cost of a solo vacation is much cheaper than going with a group. 
You can also take advantage of deals and discounts that are offered to single travelers, further reducing the cost of flying solo. With the extra money saved, you can explore more places and enjoy a wider range of activities that you may not have been able to do with a group.
Self-Discovery
Flying solo is an invaluable opportunity to discover yourself, develop new talents or interests, and cultivate confidence in your abilities. By doing so, you will gain a better insight into who you are as an individual.
If you're considering a career change or simply exploring your interests, taking an exploratory journey of self-discovery can help clarify your values, hopes, and dreams for the future. Although this process can be challenging and vulnerable at times, remember to practice compassion and love as you move through this challenging period.
Self-discovery can be an empowering journey, but it should not be undertaken quickly or once. It takes time to get to know yourself and become cognizant of your thoughts and behaviors, so make it a priority to continue on this path.
Peace of Mind
Flying solo offers many advantages that go beyond convenience. For one, it allows you to explore a destination without having to adhere to an itinerary or cater to other people's requirements.
Maximize your time by eliminating any unproductive layovers between destinations. Not only does this save you time and money, but traveling solo can be especially challenging due to limited resources. It's a win-win situation!
However, flying alone can be intimidating so it's best to have some advice before taking the leap. This will give you peace of mind that your trip will be an exciting adventure you'll remember for years. Most importantly, make sure that you are prepared for anything that may occur during your flight; this includes having a plan in place and knowing how to use technology (like an app or captivating book) effectively during your journey.
Boost Your Confidence
Solo travel has many advantages, one of which being increased confidence. When you are on your own, everything falls on you – if something goes awry, then it's up to you to fix it yourself.
Additionally, each successful move you make while traveling will boost your confidence. It will boost your self-esteem and give you the tools necessary to approach life's difficulties, problems and difficult people with more ease and comfort.
Finally, solo travel offers you an intimate opportunity to connect with strangers and form new friendships that you might never have had the chance to form if you had been traveling with others. These bonds may last long after your trip is over, providing lasting memories.
Save Money
One of the advantages of traveling solo is that you can save a substantial amount of money. Unlike group trips, which typically involve multiple tickets and hotel stays, solo journeys allow for budget-friendly planning. Travel sites like Kayak provide excellent deals on flights and hotels – helping you plan your journey according to your budget!
Instead of booking multiple flights, consider flying one leg at a time to reduce costs and take advantage of the best deals available.
If you're always on the lookout for a bargain, try to avoid overcrowded airport lounges and opt for something more intimate. A well-designed airport lounge can be an ideal place to unwind after a long day of travel. Plus, many facilities provide complimentary activities like poolside cocktails and massages – plus there are usually free wifi hotspots too!
Travel Bucket List: Exploring the Most Interesting Airports in the World
If you're ready to pencil in your next travel plans, the choice of airports that you fly out of or connect through is as important as any other detail. Aside from calculating layovers and flight availability, you might also choose to scratch off a bucket list airport every year or two. 
The world is filled with more interesting airports than you know. Below are some of the most interesting airports in the world, separated by the different reasons that they're unique. 
Airports with Gambling
There are multiple airports throughout the world that let people play slots and other casino games. Examples include airports in Las Vegas and Reno in the United States, Airport Schiphol in the Netherlands and Heathrow Airport in the United Kingdom.
In your travels, you'll see some freestanding casino machines, while others companies let you access online casino accounts on a tablet or other screen. Players looking for exciting online slot games will find options with different rules and features. Such features include bonus spins, a variety of paylines, and different betting options. Players can choose to play slot variations like Reel Empire and 7's Deluxe Fire Wheel Jackpot King.                
These sorts of online casino games are growing in number as they become more popular. Casino companies also offer online table games like poker, blackjack, and roulette. Players can get the full casino experience with the inclusion of a live dealer that streams as the game plays. 
Haunted Airports
Urban legends are big in the airport world. If you're a ghost chaser, paranormal activity enthusiast, or just someone interested in all things spooky, start looking into airports like Denver and Savannah/Hilton Head International.
Each airport has its own story of the haunting and traveler recountings of paranormal activity. Denver Airport has several conspiracy theories surrounding it. People have been calling the Savannah/Hilton Head International haunted since World War II. 
Airports That Feel Like They're from the Future
Architecture, technology, and forward-thinking design make certain airports must-visit locations. Options like Changi Airport have breathtaking scenery, indoor gardens, and eco-friendly fixtures and power sources throughout. It also features napping stations and plenty of showers that people can take advantage of before their flights. 
Incheon Airport in Seoul is another excellent futuristic airport to have on your list. It's an airport that blends things like robotics, sustainable architecture, and virtual reality (VR) and augmented reality (AR) art displays and other exhibits. 
Book Your Next Trip with a Twist
The type of trip you plan is limited only by your imagination. As you can see from these options, even the airport can provide a thrill that starts your vacation on the right note. There are several unique airports all over the world, and you can use these criteria as a starting point when looking for some of the most interesting ones available. 
These airlines should be prominent on your list when you're interested in a unique vacation. If you're ready to book your next trip, consider planning a stop at one of these locations so that your vacation begins on a unique note. 
Ahmedabad to Mumbai Flight: What to Know before Booking Your Flights Online for the First-Time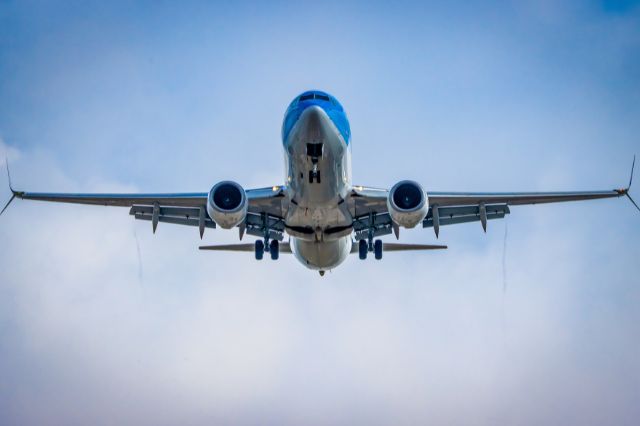 Booking a flight online for the first time may seem daunting. You may not know what to do to book flights at a lower rate. This may make you spend lump sum money, too, which is not the best thing to do. Apart from this, you may get easily confused amidst the numerous sites and tourism packages available.
So, if you are looking to book your next Ahemdabad to Mumbai flight, here's your guide to help you out.
1. Book Your Tickets Early
Did you know that booking tickets early can help crack flight tickets at cheaper costs? Yes, this is because the demand for those particular flight tickets on a specific date is not so high. That is why they are sold at cost-effective prices until the time that the flight fares rise due to high demand. Generally, flight prices start to soar high two weeks prior to their flying date. So, make sure you become an early bird and book your flight tickets much early. This is the best option for those who are sure about their travel plans.
2. Avoid Peak Seasons and Rush Hours
Certain times are peak seasons for travellers. During such times, flight fares are likely to be high. If you want to avoid paying for the flights at a higher price, avoid travelling during peak seasons. These may be festivals or important dates when travellers may be travelling more often. Take your time to understand when else you can plan your trip. Then, you can make your bookings accordingly.
3. Compare Diverse Options
Often we make the mistake of booking flight fares from a specific website without comparing the prices on other websites. But this may be one way we miss out on great deals on the same flight fares. To avoid making such mistakes, try to extend your research and see which airline provides the most cost-friendly flight tickets for your destination.
4. Loyalty Programs and Promotions
Did you know that you can always leverage promotions and loyalty programs to travel by air? These also indicate lower prices for your flight journey. These can also help you to leverage numerous travel benefits in need.
5. Student and Age Benefits
Did you know that you can easily make the most of your age and education to book your flight tickets? Many airlines provide a special concession for students of a specific age. You can scroll through the diverse airline portals to know the different ways you can avail of them. In most cases, carrying your student ID card will be necessary. So, do not miss that at any cost.
Winding Up!
There are many ways to crack good deals and book your flight tickets without any hindrance. If this is your first-time booking flight tickets from Cleartrip, do not worry. These tips are sure to come in handy for you. Follow them as mentioned and see how the magic unfolds. Now, you can travel without worrying too much about the costs.