Top 10 Signs You Need to Hire a Family Lawyer (+Free Legal Help Advice)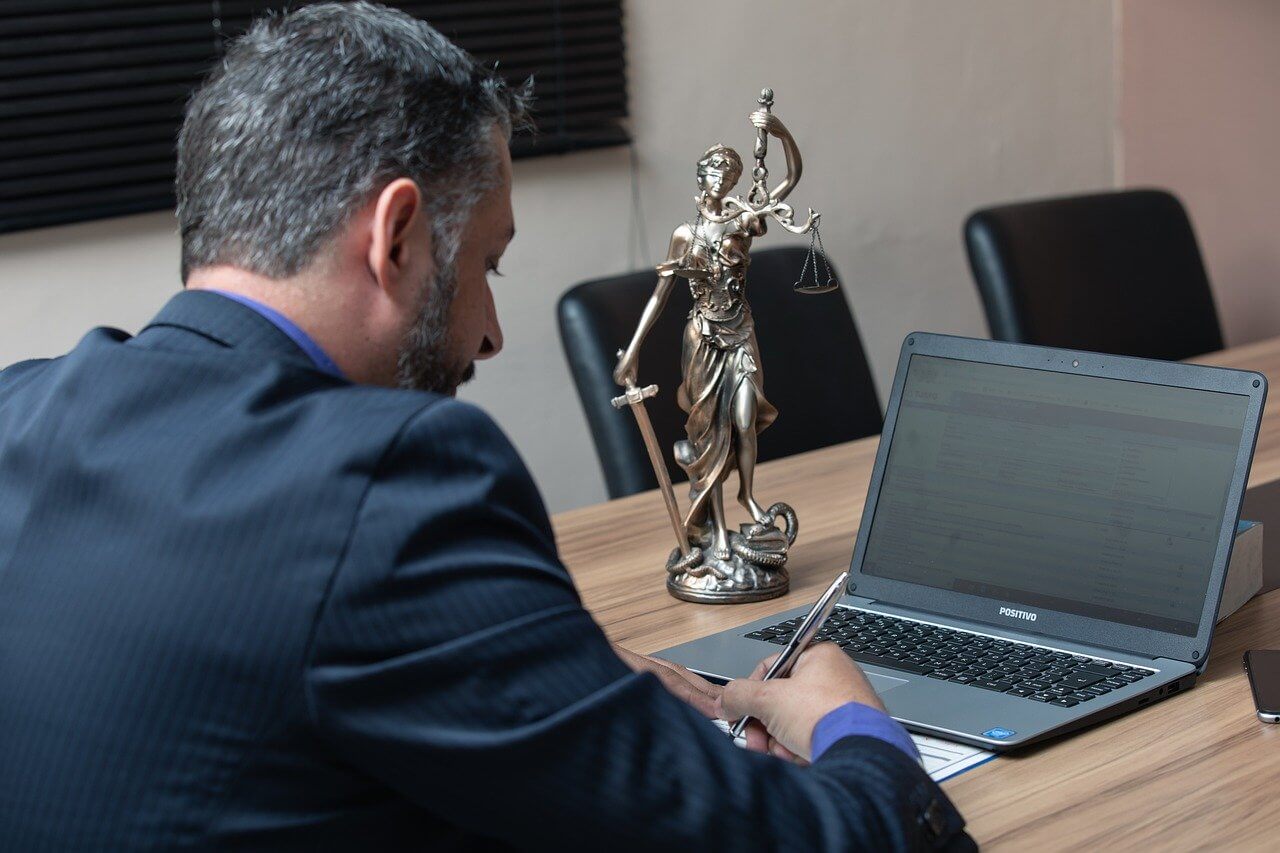 Are you on the verge of a divorce? Or are you considering adoption? Perhaps you are about to enter into a civil union or partnership. You have no cause to fear! Indeed, you might be concerned about avoiding some legal mistakes when it comes to these marital or family-related issues.
We've got you covered in this write-up. Guess what, we also explore some other basic questions that may bother your mind, like when you need a family lawyer and its cost. Just check it out.
10 Signs You Need to Hire a Family Lawyer
1. Preparing for Marriage
Getting married is one sure thing to make you happy. It puts you in the celebration mood. However, there is more to marriage than whites, smiles, and celebrations. Marriage is a legal affair. And it makes complete sense that you approach a family lawyer before going on with your marriage preparations.
Your lawyer will help you through all the legal requirements for marriage, as defined by your home state. A family lawyer will also enlighten you on all your marriage-related legal rights and responsibilities. This is important to avoid future conflicts.
2. Settling in for Civil Union or Domestic Partnership
It is common practice today to settle with a partner without getting married. This is known as Civil Union or Domestic Partnership. It includes the rights and responsibilities of married life, without actually getting married. 
However, like marriage, it has its legal obligations. Several states have varying requirements. And the process can get frustrating. But a family lawyer is well versed in the rules of civil unions and domestic partnerships. Hence, you should consider hiring one to ensure the absence of legal issues.
3. Owing Assets Before Marriage, Civil Union, or Domestic Partnership
When else do you need a family lawyer? When you have some pre-owned asset before marriage. The grounds of marriage, civil unions, or domestic participation do not remove the need to protect these assets. Have you heard of a prenuptial agreement? It's commonly called a Prenup. It describes how wealth gets shared in the events of death or divorce.
You should consider hiring a family law attorney to help you through the prenup agreement. It is what a family lawyer does to protect you, your assets, and your future.
4. Setting Up a Family Trust
A family trust is a discretionary trust set up to either start a family business or hold a family's assets. It aims to protect the family's assets. It also makes it easier to transfer wealth to future generations.
When you consider the individual differences and the legal technicalities involved in forming a family trust, hiring a family lawyer becomes a smart choice. By doing that, you can avoid future family conflicts, which sure is in your best interest.
5. Drafting Wills and Estate Plans
A will and estate plan are two crucial documents. They describe how your wealth gets distributed after you pass away. Estate plan elaborates the will further by describing ownership and management of assets in the bid to protect your heirs from issues that may arise from the transfer of ownership.
Preparing these documents can be complicated and even rendered invalid without the right legal guidance and procedure. And that is why you need a family lawyer to help you protect your heirs and assets.
6. Settling Family Disputes
At some point, there may arise family disputes which can go out of hand, leading to certain losses. However, these conflicts can be settled by a family lawyer without the need to go to a family court. And if need be, a family law attorney can also stand for you if the case eventually gets to court.
7. When in Need of Grandparent Rights
At times, as a grandparent, you may be restricted from meeting your grandchildren. And you may feel forced to visit a law firm to request help in acquiring grandparent rights. You will need to hire a family law attorney to help you come to terms with the parents or prove in a court of law that your grandchildren are subject to harm.
8. When Going for Divorce
Sadly, divorce is a common occurrence in the world today. Partners often feel the need to go their separate ways for different reasons, including infidelity and abuse. However, since marriage starts on a legal basis, divorce itself is a legal process. If not properly handled, it can lead to complicated civil issues that take time to resolve.
Family lawyers exist to help you and your spouse arrive at fair terms and compromises that both suit your interests. In most cases, they make the divorce process less demanding.
9. Disputes Over Child Custody
After divorce, there is usually the conflict over who gets to take custody of the children. Again, retaining your child's custody may be a fight against the state or other family members. Either way, you have a legal right to protect your child. And to ensure victory in a family court, you need a family lawyer to take you through the steps.
10. Becoming a Guardian
Adopting a child isn't as simple as you may think. It involves a lot of paperwork, sometimes court hearing, to prove that you can take full custody of the child. Now, if not correctly done, you may lose the chance of becoming a guardian. And that is why you need a family lawyer to help you file the necessary paperwork. The family lawyer will help to prove that you are capable of being a guardian.
How Much Does It Cost for a Family Law Attorney?
Now, this is based on different factors, such as the experience of the attorney, location, etc. Generally, the cost of individual attorneys differs. As a result, a precise amount cannot be placed on it.
According to LegalMatch, an estimated budget of $200 to $600 per hour will do for an experienced family lawyer. Usually, you are required to pay an upfront deposit called retainers for services while signing the agreement fee. This retainer range from $3,500 to $10,000 based on Minellalawgroup analysis.
No fears here, it has to remain in a trust account until the work is done. If you can't afford a family lawyer, there exist some cheap and free alternatives that you can explore.
Cheap and Free Legal Help Exists When You Can't Afford a Family Lawyer
As the name suggests, the matters attended to here are of small claims. There is always a limit to the damages being awarded. For instance, in Delaware, the most you will be granted or lose is $15,000. This means that your claims must not be an extravagant one beyond the scope of the court. An example of this will imply going to small claims court if you're trying to work out your financial affairs after a divorce.
Pro Bono Services | Free Lawyer Consultation
Law firms in their bid to give back to the society do engage in some Corporate Social Responsibility. Most times, it includes the use of their expertise for the community's good, such as pro bono services or free legal consultations. You can get in on this and enjoy the CSR package. It is also an excellent alternative if you cannot afford a family lawyer.
Reach Out to a Law School
You could also reach out to students in a law school to give you some legal advice. They have garnered some legal knowledge you need. So, it won't hurt to hire a student there. Do you know that some law schools have pro bono programs where the students give free legal advice? You can make use of that and enjoy the benefits of it.
Reach Out to Your County Bar Association
Reaching out to your county bar association can prove very fruitful in getting professional legal advice. Don't have enough dollars to spend? No worries. The Akron Bar Association, in Akron, Ohio, is an example of such a good bar association that helps with your legal questions. On the second and fourth Friday of each month, you dial in and ask your legal questions for free.
If you have some dollars to spare and can't wait until these days to consult a lawyer, you can get in on a 30-minute consultation with an attorney for $30. On some specific topics, they charge nothing.
The Power of Legal Aid Clinics
Visiting legal aid clinics can serve as a perfect alternative to hiring a family lawyer. This is especially if you don't have the money to pay the family lawyer. The legal aid societies are mostly made up of lawyers, paralegals, and various people with primarily legal backgrounds. So, visiting a legal aid clinic will ensure that you see your case from a unique legal perspective.
Conclusion
Making legal mistakes can be fatal. Hence, you will always need legal advice. Do not hesitate to reach out to legal professionals, especially family lawyers, when you can afford one. Their advice is always golden and can save you from a lot of future problems and stress. So, reach out to a family lawyer or an alternative today.
Tarot's Role in Strengthening Your Romantic Connection
Welcome to the mystical world of Tarot, where the cards hold the power to illuminate the path to deeper love and connection. In this article, we'll explore how Tarot can significantly strengthen your romantic bond, bringing you and your partner closer together.
Unveiling the Heart's Desires: Tarot as a Tool for Understanding
Communication is the cornerstone of any healthy relationship, and Tarot can serve as a powerful tool to facilitate understanding between partners. In the realm of romance, it's often the unspoken desires and emotions that can create barriers. Tarot has the unique ability to reveal these hidden aspects of the heart.
Consider a scenario where you and your partner are experiencing challenges in your relationship. These challenges might manifest as miscommunications, recurring arguments, or feelings of distance. Tarot can offer a fresh perspective by allowing both of you to explore your feelings and desires in a safe and non-confrontational way.
You can engage in Tarot readings together, drawing cards to gain insights into each other's emotions and perspectives. The cards act as gentle messengers, revealing what might be left unsaid in your relationship. For example, a drawn card could signify the need for more quality time together or a desire for greater emotional intimacy.
Moreover, Tarot readings can encourage open and honest conversations between you and your partner. When the cards unveil aspects of your relationship that require attention, it creates an opportunity for dialogue and mutual understanding. This shared experience can foster a deeper connection as you work together to address any challenges that arise.
Rekindling Passion: Tarot as a Gateway to Romance
Maintaining the spark of romance in a relationship can be a delightful challenge in the hustle and bustle of daily life. Tarot can serve as a gateway to rekindling passion and infusing your romantic connection with renewed energy and excitement.
Imagine a romantic evening with your partner where you incorporate Tarot into your date night. You can take turns drawing cards that offer insights into your shared desires, fantasies, and areas of connection. These readings can lead to playful discussions and moments of vulnerability, bringing you closer emotionally and physically.
Tarot can also be used to plan surprise romantic gestures and experiences. Draw cards to determine the theme of a surprise date night or uncover new ways to express love and affection. Whether it's a spontaneous weekend getaway or a heartfelt love letter inspired by a Tarot reading, these romantic gestures can reignite the flame of passion in your relationship.
Additionally, Tarot can be a source of inspiration for creative expressions of love. You can draw cards to inspire love poems, artwork, or even surprise gifts for your partner. These thoughtful and personalized creations can communicate your love and appreciation in a unique and meaningful way.
Navigating Relationship Crossroads: Tarot as a Guide to Decision-Making
Every romantic relationship encounters crossroads and important decisions along the way. Tarot can act as a trusted guide during these pivotal moments, helping you and your partner make choices that align with your hearts' desires.
For example, if you and your partner are considering a major life change, such as moving to a new city or making a commitment like marriage, Tarot can provide insights into the potential outcomes and energies surrounding these decisions. You can draw cards individually or together to gain clarity and guidance.
Tarot can also assist in navigating challenges within the relationship. Tarot can offer a fresh perspective if conflicts arise or communication becomes strained. You can use Tarot spreads designed for conflict resolution or relationship healing to address issues constructively and find common ground.
Furthermore, Tarot can be a source of encouragement during times of uncertainty or doubt. Tarot readings can offer reassurance and insight when you or your partner face personal dilemmas or moments of self-doubt. Drawing cards can reveal strengths, opportunities, and growth potential, bolstering your individual and couple confidence.
Enhancing Intimacy: Tarot as a Tool for Emotional Connection
In romantic relationships, emotional intimacy is often considered the cornerstone of a strong and lasting bond. Tarot can be a valuable tool for enhancing emotional connection between partners, providing a platform for vulnerability and shared exploration of feelings.
One way Tarot can foster emotional intimacy is through couples' readings. In these readings, you and your partner draw cards together, either focusing on a specific question or simply seeking insights into your emotional connection. The act of drawing cards and discussing their meanings encourages open and honest communication.
Moreover, Tarot readings can serve to express your feelings and appreciation for your partner. Imagine surprising your loved one with a heartfelt Tarot reading that highlights the qualities you adore most about them. Each drawn card can represent a unique aspect of your partner that you cherish, creating a meaningful and intimate experience.
Additionally, Tarot can help partners explore their emotional needs and desires. By drawing cards that delve into personal emotions and desires, you can better understand what each of you seeks in the relationship. This knowledge can guide you in meeting each other's emotional needs more effectively.
Resolving Conflicts and Strengthening Bonds: Tarot's Role in Conflict Resolution
Conflict is an inevitable part of any relationship, and how it is managed can profoundly impact the strength of the bond. Tarot can be a valuable tool for resolving conflicts healthily and constructively, ultimately strengthening the connection between partners.
One approach to using Tarot for conflict resolution is to draw cards individually to gain insight into your feelings and perspectives regarding the issue at hand. This self-reflection can help you approach the conversation with a clearer understanding of your own emotions and needs.
After individual readings, you and your partner can draw cards together to explore potential solutions and compromises. The cards can shed light on the best way to address the conflict and reach a mutually satisfying resolution. This collaborative approach gives both partners a voice and contributes to a sense of fairness.
Furthermore, Tarot can help uncover underlying issues that may be contributing to conflicts. Sometimes, conflicts are not just about the surface issue but are indicative of deeper emotional or communication challenges. Tarot readings can reveal these hidden dynamics, allowing you to address them proactively and strengthen your relationship's foundation.
Cultivating Trust and Security: Tarot's Influence on Trust Building
Trust is a fundamental element of a healthy and secure romantic connection. Tarot can play a role in cultivating trust between partners by promoting transparency, understanding, and shared experiences.
One way Tarot can foster trust is by encouraging transparency and vulnerability. When partners engage in Tarot readings, they openly share their thoughts, emotions, and concerns. This vulnerability creates a safe space for both individuals to express themselves without fear of judgment, ultimately deepening their bond.
Moreover, Tarot can serve as a tool for building trust in decision-making processes within the relationship. When faced with important choices or dilemmas, couples can turn to Tarot to gain guidance and insights. By jointly participating in Tarot readings, partners can trust that decisions are being made with a shared understanding of the potential outcomes.
In addition, Tarot can be used to reaffirm and strengthen the trust that already exists within the relationship. Imagine drawing cards to explore the qualities and strengths that make your partner trustworthy and dependable. This exercise can serve as a beautiful reminder of the foundation of trust you've built together.
In conclusion, Tarot has the potential to enhance emotional intimacy, resolve conflicts, and cultivate trust within romantic relationships. By incorporating Tarot into your partnership, you and your loved one can navigate challenges, deepen your emotional connection, and create a strong and enduring bond based on understanding and trust.
Conclusion
In conclusion, Tarot has a remarkable role to play in strengthening your romantic connection. Whether you seek to deepen your understanding of each other's desires, rekindle the flames of passion, or navigate important decisions, Tarot can be a powerful and transformative tool.
Embrace the wisdom of the cards, let them guide you on your journey to a more profound and enduring love, and don't forget that WishTV has a comprehensive list of the best sites you can visit.
From Online Chat to Real-Life Connection: Dating Advice for Meeting Slavic Women
In the modern age of technology, online dating has become a popular way to connect with potential partners from around the world. One particularly intriguing group of women to consider getting to know are Slavic women, known for their beauty, intelligence, and strong family values.
However, making the transition from online chatting to a meaningful real-life connection can be both exciting and challenging. In this article, we will explore some valuable tips to help you navigate the journey of building a connection with Slavic women.
Meet Slavic Girls: Understanding Cultural Differences Is a Key
Cultural understanding is paramount when pursuing a relationship with Slavic women. These women often come from countries with unique cultural norms and traditions. Taking the time to find and meet slavic girls, learn about their background, values, and etiquette can demonstrate genuine interest and respect. Engage in conversations about their culture and traditions, and show that you are open to embracing and respecting their way of life.
Building a Genuine Connection Online with 
Before planning a real-life meeting, it's essential to establish a strong online connection. Engage in meaningful conversations, share your interests, and ask about theirs. Be genuine and authentic in your communication. Slavic women often appreciate sincerity and thoughtful gestures. Compliments are welcomed, but they should be sincere and specific, rather than generic.
Navigating the First Real-Life Meeting
The first real-life meeting is a significant step in your journey. Choose a comfortable and neutral setting, like a cozy café or a scenic park, where you both can relax and engage in meaningful conversation. Be a good listener and show genuine interest in getting to know her better. Punctuality is crucial in Slavic culture, so be sure to arrive on time or even a few minutes early.
Demonstrating Respect for Family Values
Slavic women often prioritize family values. Show your respect for these values by expressing interest in her family and background. Be prepared to discuss your own family and upbringing as well. Respect for elders is also vital in Slavic culture, so be courteous and polite, especially when meeting her family members.
The Role of Chivalry
Chivalry can go a long way in impressing Slavic women. Small gestures like opening doors, offering your coat, or bringing a thoughtful gift can make a positive impression. These actions may seem traditional, but they are often appreciated as signs of genuine care and attention.
Overcoming Language Barriers
If there is a language barrier, don't be discouraged. Many Slavic women are eager to improve their English and may appreciate your patience in helping them practice. Consider learning a few basic phrases in her language as a sign of effort and respect.
Patience is Key
Building a strong connection takes time, especially when dealing with cross-cultural differences. Patience is a virtue that can greatly enhance your chances of success. Take the time to understand each other, bridge gaps, and create a foundation of trust before rushing into anything more serious.
Securing Peace of Mind: Spousal Private Detective Services
In today's complex and interconnected world, maintaining trust and transparency in relationships can be an ongoing challenge. Doubts and suspicions can arise, particularly in marital relationships, and finding a resolution becomes essential for achieving peace of mind. To address these concerns, spousal private detective services have emerged as a reliable option for individuals seeking to uncover the truth and secure a sense of tranquility. These professional investigators specialize in discreetly gathering information, providing valuable insights, and helping clients make informed decisions. In this article, we will delve into the benefits and importance of spousal private detective services, shedding light on how they contribute to securing peace of mind.
The Role of Spousal Private Detective Services
In a world where trust can be elusive, discover how spousal private detective services offer a lifeline of assurance and peace of mind in relationships.
Confidentiality
One of the primary responsibilities of spousal private detectives is to prioritize confidentiality. They understand the sensitive nature of their work and the potential impact it can have on their clients' lives. Respecting privacy is paramount, and they handle each case with utmost discretion, ensuring that all information remains private and secure.
Gathering Evidence
Private investigators employ a wide range of techniques to gather evidence. Through surveillance, background checks, and forensic analysis, they acquire information that can either confirm or dispel suspicions. By providing a clearer picture of the situation at hand, they enable individuals to make informed decisions regarding their relationship and future.
Uncovering Hidden Truths
Through thorough investigations, private detectives like SQPI have the expertise to uncover hidden truths. They are skilled at piecing together fragments of information and identifying patterns that may not be apparent to others. By presenting concrete evidence, they empower their clients to make decisions based on objective facts rather than uncertainties.
Professional Expertise
Spousal private detectives possess professional expertise acquired through training and experience. They are well-versed in legal and ethical boundaries, ensuring that their investigations adhere to applicable laws and regulations. Their understanding of the legal framework surrounding investigative work is instrumental in conducting thorough, lawful, and ethical inquiries.
Benefits of Spousal Private Detective Services
Discover the Benefits of Spousal Private Detective Services.
Clarifying Doubts
Doubts and suspicions can significantly impact one's mental and emotional well-being. Engaging the services of a spousal private detective can bring much-needed clarity. Whether their findings confirm a partner's fidelity or reveal hidden secrets, individuals can find reassurance or discover the truth, alleviating their doubts and restoring their peace of mind.
Protecting Assets and Interests
In cases involving potential infidelity or hidden assets, spousal private detectives play a vital role in safeguarding their clients' interests. By gathering concrete evidence, they provide valuable leverage during legal proceedings. This evidence ensures fair settlements, protects assets, and prevents individuals from being taken advantage of.
Ensuring Child Safety
In situations involving child custody disputes, spousal private detectives can investigate the well-being and safety of the children involved. Their findings can serve as critical evidence in custody hearings, ensuring that the best interests of the child are prioritized. By shedding light on potential risks or unsafe environments, they contribute to safeguarding the children's welfare.
Preserving Privacy
Spousal private detective services offer a legal and ethical alternative to invasive measures such as monitoring devices or spying. These professionals respect the boundaries of personal privacy while still providing essential information to the client. Their methods ensure that privacy is maintained, and the integrity of the investigation is preserved.
Choosing a Spousal Private Detective
When trust becomes a concern, selecting the right spousal private detective can provide the peace of mind you need in safeguarding your relationship.
Research and Referrals
When selecting a spousal private detective, conducting thorough research and seeking referrals from trusted sources are essential steps. Look for reputable agencies or individual investigators with a proven track record of professionalism and success. Take the time to read reviews and testimonials to gain insights into their expertise and client satisfaction.
Licensing and Accreditation
Ensure that the private detective you choose holds the necessary licenses and accreditations required by your jurisdiction. Licensing ensures that they operate within the legal framework and adhere to professional standards. Verifying their credentials gives you the confidence that you are engaging a legitimate and qualified investigator.
Clear Communication
Effective communication is crucial when working with a private detective. Clearly articulate your concerns, expectations, and desired outcomes. By doing so, you enable the investigator to understand your needs and tailor their approach accordingly. Open and honest communication fosters a productive working relationship and enhances the chances of a successful investigation.
Cost and Contracts
Discuss the costs involved with the private detective and obtain a clear understanding of the fees and payment structure. It is essential to have a written contract that outlines the scope of work, timelines, and confidentiality agreements. This ensures that both parties are on the same page and provides a framework for the investigation.
Conclusion
Spousal private detective services provide a valuable resource for individuals seeking to secure peace of mind in their relationships. By employing professional investigators with specialized skills and ethical practices, individuals can clarify doubts, protect their assets and interests, and ensure the safety and well-being of their loved ones. When doubts or suspicions arise, considering the services of a spousal private detective may provide the answers needed to move forward with confidence and achieve lasting peace of mind.