76 Guitar Quotes That Will Make You a Better Guitarist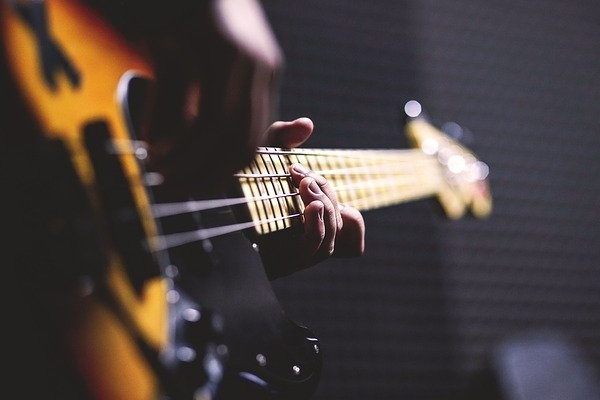 There are so many musical instruments out there, but there is something very romantic about the sound of a guitar. So, we bring you Guitar Quotes that will make you a better guitarist! A guitar is not just a box that makes some sound when you pull strings, it gives you a whole new feeling. For the people who are guitar lovers, it is worth more than their soul to them!
When you hold the guitar, you will know what to do next automatically. Guitar lovers will instantly know how a guitar connects to their soul. It is an exotic instrument which deserves loads of appreciation. Here are some amazing guitar quotes you can relate to.
Best Guitar Quotes from Influential Guitarists
A guitar is more than just a sound box… it is part of your soul. –Manuel Velazquez
The guitar was my weapon, my shield to hide behind. –Bryan May
I picked up a guitar, and I knew what I wanted to do. –Stone Gossard
Sometimes you'll want to give up the guitar. You'll hate the guitar. But if you stick with it, you're gonna be rewarded. –Jimi Hendrix
Sometimes the nicest thing to do with a guitar is just looking at it. –Thom Yorke
You couldn't not like someone who liked the guitar. –Stephen King
Guitarists always start in the bedroom. –Martine Murray
Music doesn't lie. If there is something to be changed in this world, then it can only happen through music. –Jimi Hendrix
I believe every guitar player inherently has something unique about their playing. They just have to identify what makes them different and develop it. –Jimmy Page
Your sound is in your hands as much as anything. It's the way you pick, and the way you hold the guitar, more than it is the amp or the guitar you use. –Stevie Ray Vaughan
I don't understand why some people will only accept a guitar if it has an instantly recognizable guitar sound. Finding ways to use the same guitar people have been using for 50 years to make sounds that no one has heard before is truly what gets me off. –Jeff Beck
Give me a guitar, give me a piano, give me a broom and string; I wouldn't get bored anywhere. –Keith Richards
An artist is always born somewhere he or she spends most of their time. It can be their bedrooms for some people because we spend most of our lives over there as there is no concept of hanging out in nature anymore. Every artist loves to play with their tools. For musicians, it is guitars and other musical instruments that keep them occupied.
If you have a guitar and you are a music lover, then you will never get bored! When you have someone around you to amuse you with the pleasing sounds of guitar, what more could you ask for?
Famous Guitar Captions to Share on Instagram
The guitar has a kind of grit and excitement possessed by nothing else.
My first love is guitar, I am a music lover.
Nothing is more beautiful than a guitar. Except, possibly two. –Frederic Chopin
With a guitar, I would be able to express the things I felt in sounds. 
Guitar is easy, all it takes is 5 fingers, 6 strings, and 1 a**hole. –Keith Richards
The guitar is the easiest instrument to play and the hardest to play well. –Andres Segovia  
Guitar playing isn't really for everybody.  
Guitar picks can physically run away. That's a fact.
It takes a big man to play a little guitar.
The guitar is a miniature orchestra in itself. –Ludwig van Beethoven
Playing the guitar isn't as easy as it looks.
You will surely see a lot of musical instruments in the market like piano and violins. But there is something special about a guitar; you can easily take it anywhere with you. When you are on the go, pick it up and leave the house. If you got the talent to play with it, no one around you would ever get bored if you play it.
But there is one thing to note down though, guitars are not for everyone, and not everyone can play them right.
Take a look at the famous guitar captions to share on Instagram mentioned above.
Funny Guitar Quotes to Make You Smile
Shut up and play your guitar. –Frank Zappa
My biggest fear is when I die, my wife will sell my guitar for what I told her it cost.
Rock 'n' roll will never die. There'll always be some arrogant little brat who wants to make music with a guitar. –Dave Edmunds
Unless the guitar works as a color, then I don't use it, so I haven't been playing guitar too much lately. –Trevor Rabin
If there's a song where there's a possibility of guitar stuff that would be fun to listen to, go for it. Don't worry about what anybody thinks. –Brad Paisley
I smash guitars because I like them. –Pete Townshend
When you are so passionate about something, especially something related to your career, it is good to have some humor in it. With the help of these humorous elements, you will bring in more passion and interest in your life.
This way, you will never get bored of what you do. It is an excellent way to keep the spirit alive when you love a musical instrument like a guitar. The guitar is used the most in rock music, so guitars are never going to be out the season.
Take a look at the funny guitar quotes written above for you.
Playing Guitar Quotes That'll Inspire You to Keep Practicing
Technically, I'm not a guitar player, all I play is truth and emotion. –Jimi Hendrix
If you're playing, that's the most important thing. –James Hetfield
I play guitar because it lets me dream out loud. –Michael Hedges
Someone told me the smile on my face gets bigger when I play the guitar. –Niall Horan
My guitar playing has not developed as much as I think it could because I never practice. I only play when I'm writing or recording or when I'm playing on tour. When I'm sitting around at home, I never play. –Juliana Hatfield
I started out playing guitar because Jimi Hendrix was my hero, so my roots were really based on Jimi Hendrix and his style of playing. –Joe Satriani
Practice is a word I don't use. I use to play. If you play, you get better. –Tommy Tedesco
A good player can make any guitar sound good. –Michael Bloomfield
You cannot just wake up one day and expect to know everything already. When you want to learn something, then it is going to take some time first. With time and passion, you can quickly learn how to play guitar. The thing that matters the most is that you are trying to learn this skill, and it will bring you the fruit that you are looking for in the future.
The guitar is a way to dream for some people, and they can express the word which they cannot say with tongue through it. So, hold on and keep practicing.
Guitar Love Quotes That'll Resonate with You
My guitar is like my best friend. My guitar can get me through anything. If I can sit down and write an amazing song with my guitar about what's going on in life, then that's the greatest therapy for me. –Miley Cyrus
The time I burned my guitar it was like a sacrifice. You sacrifice the things you love. I love my guitar. –Jimi Hendrix
My guitar is not a thing. It is an extension of myself. It is who I am. –Joan Jett
Not every person who holds a guitar is a guitarist, similarly not every person who holds your heart is your lover.
You will hear I love you from my heart like you can hear the music from a guitar.
I think it's so cool that you can pick up the guitar and create something that didn't exist 5 minutes ago. You can write something that one's ever heard before you have music at your fingertips. –Rupali Rajput
Any problem that you can't solve with a good guitar, is either, unsolvable or isn't a problem!
My guitar is not a thing. It is an extension of myself. It is who I am.
Go where the guitar takes you.
My first love was the sound of guitar. –BozScaggs
Do you remember what the first sound was that you heard after you were born? Guitar lovers believe that the strumming of a guitar is the first sound they heard when they came into this world. It proves how much of their life revolves around the love for guitars. They live and die for it every single day.
When you are so passionate about an instrument, nothing can stop you from finding peace playing it. The guitar is going to hold a special place in the hearts of those who love it forever.
Have a look at the guitar love quotes that you will always remember!
Guitar Music Quotes You'll Love
The history of music is mortal, but the idiocy of the guitar is eternal. –Milan Kundera
When I have downtime, music is a big part of my life. Not so much singing, but I play the guitar. –KJ Apa
Music is a necessity. After food, air, water, and warmth, music is the next necessity of life. –Keith Richards
Where words fail, music speaks. –Hans Christian Andersen
I recognize that I have some responsibility to keep the music alive, and it's pretty honorable position to be in. –Eric Clapton
Music is the food of life. Play on! –Shakespeare
I'm not trying to play the guitar. I'm trying to play music. –Michael Hedges
Soon as I could play one guitar chord and laid my ear upon that wood, I was gone. My soul was sold. Music was everything from then on. –John Prine
For me, I think the only danger is being too much in love with guitar playing. The music is the most important thing and the guitar is only the instrument. –Jerry Garcia
If you play music for no other reason than actually just because you love it, the skills just kinda creep up on you. –Nuno Bettencourt
Sometimes words are not enough to say what you want to say. They are less to convey your message. What would you do in a situation like this? Music is, compelling and it does not need lyrics sometimes. Words can speak a lot, but when it is the only music in the background, it is enough to say a lot and convey the heart's message.
Do you also want to have a heart-to-heart conversation with someone? Then, why don't you try using a guitar to do so?
Check out the guitar quotes written above for you that you will love.
Inspirational Guitar Quotes about Life Worth Reading
Life is like a guitar, if one string breaks then the melody is lost.
Life without an aim is like a guitar without strings.
Life is like a guitar. Pull the strings rhythmically and voila. Life becomes a song.
My life is like a guitar and you are the string of happiness.
My life has been a roller coaster ride, but somehow I've always been able to land on my feet and still play the guitar. –Ace Frehley
Guitar is the best form of self-expression I know. Everything else, and I'm just sort of tripping around, trying to figure my way through life. –Slash
Guitars have been the obsession of my life. I first picked one up at the age of four and I've been a guitar junkie ever since. –Johnny Marr
When I have downtime, music is a big part of my life. Not so much singing, but I play the guitar. –KJ Apa
When you play the 12-string guitar, you spend half your life tuning the instrument and the other half playing it out of tune. –Pete Seeger
A guitar is a lot like life, it can be strummed gently or you can play it furiously, either way, all the resonance is temporary. –Jason Edward Shiffman
It is vital to have a goal in your life if you want to feel alive. Without a plan, you will have no direction. There is nothing in this world that is impossible if you believe. So, when you want to do something, go for it and leap.
A life without a goal is like a guitar that does not play properly anymore. There are many different ways in which people can express themselves. Some are verbal, and others are non-verbal. It depends on you how you want to do it. No worries if you haven't got the right words to say and tell others how you feel.
Learning Guitar Sayings to Encourage Beginners
Everybody finds learning guitar hard at first. Nothing worth having in life is meant to come easy. So get on it. Get stuck in. You can do it.
That's the cool thing about the guitar- there's always more to learn. –Jim Heath
I'd think learning to play the guitar would be very confusing for sighted people. –Doc Watson
The beautiful thing about learning is nobody can take it away from you. –B.B. King
Nobody was born able to play a jaw-dropping solo. Even the guitar playing legends found learning hard you know. All it takes is persistence, practice, and passion. There's no voodoo.
I learned to tune a guitar by ear. That method has served me pretty well. –Charley Pride
My dad wanted me to play when I was a kid, so I learned to play the guitar. I pursued a career in music because I love it so much and I enjoy what it does to those who hear it. –Randy Travis
There's a weird period of learning how to play guitar where your fingers are constantly messed up a handful. –Jason Reeves
Learning guitar chords is like playing Twister with your fingers.
What are the things that happen first when you are trying to learn something new in life? You fail, and then you get up to try again. Learning any skill is like that; it comes with hurdles. When you know how to play the guitar, it will not be easy for you at first. You will twist your fingers and get bruises.
The bruises that you get on your fingers from trying to learn will prove how passionate you are. Never lose hope and keep learning! When you keep the passion alive, there is nothing in this world that can stop you.
Conclusion
Learning guitar is not an easy thing to do, and we admit it. But there is nothing in this world that is impossible, and you should keep that in your mind. Do you want to learn how to play a guitar? Find out if you have the passion that it takes for it. When you find out what your love is, then do not look back and go for it!
You should know that your fingers are going to get very messed up while learning how to play the guitar. So, brace yourself and know what is coming for you next in this chapter of your life!
40 Inspirational Get-Well-Soon Messages and Quotes to Uplift Your Loved One
You may feel lost and wish for a quick recovery when someone you love is not keeping well. But, sometimes, you may not be able to find the right words to express your love and concern to them. After all, you are stressed out as well!
Well, you can send your loved one some sweet "get well soon" messages and quotes to uplift their spirit and cheer them up. So, send them these touching and inspirational texts and wish them a speedy recovery.
"Warriors never give up; they always fight back! So stay strong and recover quickly."
"You are in perfect health and wonderful. However, your body simply needs some downtime to recover fully."
"Be patient and get enough rest to keep blooming like a flower!"
"Please, get well soon! I can't wait to see you back in complete health."
"Every prayer knows where to go, and those for your health found their way to the Almighty. Rest assured that you will get well soon!"
"You would be well and happy forever if I could heal you through hugs and kisses. But I will still try my best! XOXO"
"You are a champion, so I do not doubt you'll overcome this challenge! Get well quickly, buddy!"
"Your pain will stop soon, and the lively colors will touch your spirit. Just stay strong!"
"Although I am confident in your ability to bounce back quickly and remain resilient, I beg God to send you a hot doctor!"
"You are much more resilient than the illness you are currently experiencing. So, stay strong and recover quickly."
"Get well soon so you can continue to offer me joy and happiness as always."
"Keep pushing forward, my dear buddy. This illness is just another challenge to overcome with willpower and a positive outlook."
"It's time to unwind and take it easy because you will soon recover and have a lot of work to catch up on!"
"Think of this illness as a test of your strength. Show it how strong you are!"
"Get well soon so we can catch up on all the TV show episodes we are missing right now!"
"Your disease is not as powerful as you are. You will come out stronger at the end of this ordeal."
"It's not the right time to worry. So I'm sending you all the comfort and love I can think of right now. I hope you get better quickly and return to good health."
"I am in such great pain seeing you suffer. I wish I had the power to heal you in a single night. I wish you a speedy recovery, my darling!"
"Recover quickly, pal. I'm sending you my best thoughts and prayers."
"Although recovery requires a lot of work, you don't have to do it alone! Whatever you need, we are here to help. Get well soon!"
"Think about all the blessings in your life while you close your eyes. Celebrate the Lord's goodness. Despite being ill, you can still breathe. God will shortly heal you."
"You have a lot of courage. You've never lost a war, ever. You will bounce back from this too, I'm sure."
"Let your body relax and take your medication as directed. We are all with you!"
"As long as you need my care, I will be here to do so and nurse you back to wellness. I love and appreciate you."
"You are not by yourself. I'll be there for you every step of the way."
"It's time to kick this illness in the butt and come back stronger than ever!"
"I've always respected your bravery and capacity to deal with anything life throws you. You will overcome this, too."
"I wish you could feel the love that is currently enveloping you. We eagerly anticipate your recovery."
"While you recuperate, give yourself time and patience. I'm hoping that each day provides more solace and fortitude."
"We are all in your corner and waiting for you to make a full recovery so we can all go on that road trip we have been planning for years!"
"There's nothing worse than being stuck in bed when someone is as full of life as you are. So get well soon because life is waiting for you!"
"Tender loving care has consistently been recognized throughout history as a valuable component in healing."
"Since you aren't here to grasp my hands and hug me right now, I feel so lonely and depressed. So, baby, get well soon. I am waiting for you to get back home."
"Except for you, I have no one else to discuss my daily existence with. So I hope you get well soon!"
"The entire crew sends you its best wishes. We look forward to you joining us again and partying hard!"
"I may not be a doctor, but I have the power of friendship that can heal you. Get well soon."
"Smile, laugh, and be as positive as you can to make a speedy recovery!"
"I know how hard it is for you to stay still in one place, so this must be very hard for you. I pray that you get back on your feet soon!"
"Yes, life is hard right now. But it won't always be this way. You will make a quick recovery and get back in fighting form soon!"
"Being sick is a real test of patience and resilience. And I know you will pass it with flying colors!"
Let your loved one know that you hope and pray for their speedy recovery through some beautiful and meaningful words. This sweet gesture will make them feel loved and give them the strength to recover quickly. Although the messages mentioned above are sufficient, don't forget to add your personal touch when sending them to your beloved!
168 Best Quotes about Sarees for Instagram Captions
Welcome to the incredible collection of quotes about sarees – the traditional Indian dress. The most beautiful piece of clothes in an Indian girl's wardrobe is her saree. Sarees are so versatile that they can be worn at any occasion. The saree is a classic dress for every event, from college farewells to wedding parties.
All you have to do now is dangle them around and take some pretty lovely photos. We're here to provide you with the best quotes about sarees. Simply copy and paste the descriptions into your photos, or make your own. Your photos will appear considerably better with the proper saree lover quotes in either case.
When the wedding season is on, the gorgeous girls' Instagram feeds are brimming with pictures of ethnic dress. If you've been wasting time looking for nice quotes about sarees and still haven't found the finest saree quotes for Instagram for your saree shot, your search is over today.
You're at the right place if you're wearing a lehenga or saree and striking a pose for the iPhone! Because we've put up a fantastic collection of quotes about sarees for Instagram that you can use to express yourself in any situation! Using our saree quotes can make your pictures look more attractive and aesthetic.
Best Quotes about Sarees All Time
Sarees have the ability to make any lady feel instantaneously gorgeous, which is one of the most significant sentiments you experience when wearing a saree. What better way to convey that than with one of these quotes about sarees to accompany your Instagram photo? Let's review some useful saree quotes in below section.
Saree is the only garment that's been in fashion for centuries.
Sarees are like Indian women – so versatile. From business meetings to first nights, from political speeches to red carpets, from college farewells to Indian kitchens, they really have many avatars.
If women are gifts, then saree is the perfect gift wrap.
'Saree', you are the most beautiful attire, a timeless fashion, which refuses to retire.
Saree has draped several women- goddess durga defeated the demons, rani lakshmibai led the military. Saree gives you inner strength.
Less distraction, more affection, and unlimited authenticity, which will give you a sari as a gift.
What allures them most about saree is that it can make you look effortless, rich, provocative, and tasteful all at the equivalent time.
God made a list of beautiful things to give to India, and the beauty of an Indian woman in a saree was at the top.
When you feel troubles wrapping up your life, wrap yourself in a saree and fight them in style!
A saree makes me feel the way no other garment can: a strange mix of a sex symbol and a pious goddess.
Nothing emanates femininity better than a saree draped beautifully.
If you are an Indian woman by birth, you will be draped in a saree once in your life time.
Saree – a timeless piece of imagination.
I adore it when a girl's saree is made of love, her ornaments are made of reliance, and her heels are made of inner strength.
Quotes about Sarees for Instagram Captions
These Instagram saree quotes are ideal for you, whether you're tagging your sweetheart in a saree photo on your anniversary or writing a selfie caption secretly hoping your crush would read. These saree quotes for Instagram are as flirtatious and lovely as sarees themselves!
Give them a reason to stare, wear saree.
No bikini or dresses can ever compete with the sexyness of saree drapes.
A saree is a beautiful way of proudly displaying who I am externally having to say it.
Celebrating my normal working day, in a Saree way. –Purvi Raniga
Capture everybody's attention and make heads turn with a stunning saree.
All people smile within the same language but mine is saree.
This saree deserves another post for sure!!
I fly on my own wings of saree.
No bikini or dresses can ever compete with the sexiness of saree drapes.
I always love to drape saree because it makes me feel special.
Saree makes ordinary girl to extraordinary girl.
I was rocking my ethnicity.
No bikini or dresses can ever compete with the sexiness of saree drapes.
Don't underestimate three things in my life: I, me and my pallu.
Funny Quotes about Sarees
The interesting thing about a saree is that it always remains in style. It has long been a favorite of both Indians and non-Indians. In his section, we've collected some funny saree quotes to make you laugh. Let's glance over some amazing funny quotes on saree below:
Even though you walk in a gorgeous saree, you love shopping to get a new one. –Jerlin Flower
Finding out that the saree is nothing like anything you've ever worn. Unlike in the movies, you can't run in it to catch your Raj! A dainty walk is all you can manage.
Are you wearing a sari? Well, you won't be sari if you go out with me.
Short girl + Red saree = LPG cylinder.
If loving saree is crime, then we pleat guilty.
Some girls don't know how to wear saree. They only know to give nice pose when you help them to wear it.
A woman in saree needs more safety pins than compliments.
No, I didn't trip the floor looked like it needed a hug
In India six inches gap between saree and blouse is divine. But two inches gap between jeans and top is treated as "Besharam".
None of the woman would float due to heavy designer sarees.
Someone asked me which day is today Sunday or Monday, I politely replied "saree day".
Beautiful Quotes about Sarees
Here are some wonderful ideas to use, whether you're looking for beautiful quotes on saree for Facebook and Pinterest or saree status for Instagram. These quotes for saree will truly serve you because they are simple, charming and thoughtful and can be used at any occasion.
Be the light in a world of unknowns. Glam the place with your saree beauty.
The saree makes a woman look beautiful, cute, graceful all at the same time. Words fall short to describe a woman in a saree!
There is something in particular around 6 meters of texture that draws out the woman you were destined to be.
A saree has the power to convert a girl next door into an artist's muse.
An Indian girl doesn't need a million dollar couture gown she needs her ethnic attire to look beautiful.
When an Indian girl wears a saree, the planet stops to admire her grace!
This saree drapes beautifully! Colours that accentuate the beauty of the drape and hassle-free tassels to spunk up the look!
Everyone drapes a saree slightly differently and everyone's body looks different in it. But women in sarees are like snowflakes. Unique yet beautiful in their own way.
Nothing makes a girl look as beautiful as a saree does.
Saree makes me Radha, saree makes me Meera too.
She may wear jeans or dresses every day. But in a saree, an Indian daughter always feels right at home!
The joy of draping a saree in different ways is an art.
Her deep red saree, had little leaves, intricately designed with tiny stars. She had a galaxy within her, but still, when she moved, she had her head bowed.
The saree gives a unique identity to Indian woman.
Everybody wraps a saree marginally contrastingly and everybody's body appears to be unique in it. In any case, ladies in sarees resemble snowflakes. Remarkable yet excellent in their own way.
The simpler the saree is the more breathtaking it is.
Romantic Quotes about Sarees
Saree is a wonderful garment through which women everywhere are with a chance to rock the glamorous look. Your photos in saree accompanied by romantic saree quotes for Instagram present you in a fashionable and exquisite look to your followers. Let's take a look at some quotes on saree in the following category.  
Seeing her in a saree for the first time adorned with her sparkly eyes and flashing smile, he knew diwali couldn't get any ore brighter.
It wasn't my fault, her black saree was the real culprit. It forced me to fall in love with her.
He's damn crazy to count the pleats of my saree than to count the stars in the sky.
He wants me to wear saree and I love him gazing at me whenever I wear the same.
Wearing a saree was never my choice. But his eyes were looking for a traditional girl. And then, ethnic became my favourite.
Indian men prefer their women in sarees rather than in western outfit.
I want to be the pin of your saree opens first lips want to stick up for. 
Smile + saree = Melting him.
Draping a perfect set of saree pleats -check! Finding the perfect guy to appreciate them in progress.
My saree is just like my men – impeccable.
I love it when a girl's saree is made of grace, her jewelry is made of confidence and her heels are made of inner-strength.
Short Quotes about Sarees
Do you want to say a lot with fewer words? Some of the best quotes about sarees are brief (and easy to type!). So, here you have it: a collection of 15 word or less short saree captions for Instagram!
Saree: six yards of sheer elegance!
My Saree makes my Smile Brighter!
A simple saree gives you the utmost sophisticated look.
Wearing saree is a different love for women.
Saree may be a rainbow draped in cloud.
Saree is much more than a mere fabric.
Reigning my love for the timeless classic.
It has been said that point heals all wounds but saree covers them up.
I asked god a beautiful life but he also gave me a beautiful saree.
Saree may be a gateway to slide into the festive mood.
A simple cotton hand woven saree can be a statement of art.
Sarees truly are dresses with a soul.
My saree makes my smile brighter.
There is a shade of red saree for every woman.
From draping mom's dupatta to wearing her saree, somewhere I grew up.
Quotes about Sarees and Attitude
Who says sarees are only for the shy, delicate, demure girls? No traditional clothing can cover a girl's genuine personality when she has attitude! Are you a six-yard-long fabric wrapped rebel? With these quotes about sarees, you may let out your inner sarcastic kickasser. These saree attitude quotes are full of attitude!
A saree never tells you to fit in, it makes you stand out.
Saree isn't just the garment, but a power, a language and an identity.
The right amount of body exposure, the right amount of class, keep your surroundings intrigued –saree.
I drapped a saree as a token of love, I cared not to look perfect, I just cared to look like me.
Laugh with yourself. Murder not with your heart but with your saree.
Don't offer me a drink when I'm in a saree because by choosing to look like an Indian goddess, and I've sacrificed my washroom privileges for the day!
I may have all shades of blue on the inside, but there's no reason, I can't rock a red saree on the outside.
I may not know how to cook, but I can certainly rock a saree like pro.
Draped in a saree, take confident strides ahead of the rest!
Hot Mess or cold Sun, that's a saree magic.
The unstitched 6 yards cloth can give you the best possible fashionable look and an amazing feel.
Not simple to integrate in Indian culture and wear a saree, it needs skill possessed by Indian women only.
You wanna get to know a woman in a yellow saree. She's bright. She's something different.
Make it simple, but significant.
She oozes the kind of over-confidence that only comes to people who wear deep red lipstick and sparkly tissue sarees in bright daylight. –Aditi Mathur Kumar
Quotes about Sarees in English
These quotes about sarees in English will be a great option to share with your friends and followers on Instagram. Let take some stylish photos by your mobile phone and impress them with your saree photos along with these amazing saree quotes in English.
The easiest way to feel hot yet modest is to wear a saree.
A saree can never go out of fashion; anywhere, anyday, anytime.
Be the sunshine in a world of unknowns. Glam the room with your saree beauty.
A lot of things broke my heart, but saree fixed it every time.
Your smile may be the power, but your saree look is a sword.
The drape of the saree creates magic with fluid geometry and bold lines along with strong contrasting colors giving way to seamless flow.
Life isn't perfect but my saree draping can be.
A saree is much more than a 6 yard of fabric; made of dreams and emotions woven together with love.
You can't buy happiness but you can buy sarees, and that's kind of the same thing.
There's something about 6 meters of fabric that brings out the lady you were born to be.
When I drape a saree I feel all womanly.
Saree is not a dress but a statement.
I like my saree the way I like my coffee – bold with a hint of filter.
Don't change to fit the fashion, change the fashion to fit you.
Saree is synonymous to respect, to the one donning it, to the one who weaved it! –Jyoti Singh
Quotes about Sarees and Elegance
Flaunt a stunning picture in your favourite saree and caption it with these quotes on saree and elegance. These women in saree quotes are perfect for pictures you want to share with your friend and followers on Instagram or Facebook.
Dear western outfits, try all you want but only I bring out her true beauty and elegance. Yours sincerely, Saree.
A saree has no brand it has style and elegance.
Endless elegance by a 9-yard elegant attire.
Feel fresh and relaxed with love for simple and elegant saree.
In this world filled with trends, I select to wrap around my six yards of elegance that's my saree.
Elegance, cuteness, beauty, traditional, modern, graceful, words fall short to describe a woman in a saree.
Amongst all the off shoulder gowns within the party, her saree took away all the spotlight, that's the facility of a six yard pure elegance.
A woman with big dreams and six yards of elegance is a visionary woman.
I don't wear a saree only on occasion; I wear it to parties, to hangouts and any place that demands a little elegance.
Elegance never goes out of style.
Quotes about Sarees for Lovers
In this category we've gathered some saree lover quotes for you. These quotes on saree love will express your love to your beloved and how sarees can give you a romantic lustrous look which makes feel your partner in an intense love for you. 
Love is when he kneels down to help you make perfect pleats for saree.
In the era of short dress, he still prefers to see her in suit or saree.
She wore a saree for the first time and we both fell. She in my arms and I in love.
The day I first saw you in a saree. Oh, what can I say! My mind is happy with your two eyes.
Love you to the end of my pallu and back.
When I drape a saree, it feels like I'm draping you around me!
Every saree tells a story, can you read mine?
Me and my never ending saree love.
You look pretty good after wearing a saree, as like you are the light of the dark night and the shining of the full moon night.
The perfect accessory for a saree is not jewelleries but your smile.
Quotes about Sarees by Celebrities
Some celebrities are the biggest fans of sarees. If you enjoy sarees and Bollywood films, this is a combination made in heaven for you! This collection of quotes about sarees on Instagram is perfect for you if you enjoy quoting celebrities. And you're in luck, because there are some fantastic saree quotes by celebrities of Bollywood about the timeless saree!
I enjoy the sari. I think it's the sexiest garment ever. It shows you the right amount, it covers the right amount, it's extremely versatile, it suits every body type, it suits every face. –Vidya Balan
I want every woman to have at least one saree in their wardrobe. In India, this beautiful garment has a special place. Like dialects, it changes from state to state and I wanted to bring four different techniques under one roof. –Rajesh Pratap Singh
That's what the sari is about. Everything is covered, yet a peep of an ankle can be a turn on for men. –Kajol
Learning Indian mannerisms, how to wear saris, and the language were a challenge. –Amy Jackson
To be very honest, I cannot drape a saree myself. I have never draped one on my own, ever. But it has been done on me so many times, that now I have memorised all the steps, and if someone challenges me, I will surely be able to do it. –Sonakshi Sinha
I feel more comfortable in sarees than gowns. –Amy Jackson
If a girl wears a shirt and a skirt, does she become more sensuous? I think a girl in a sari is more sensuous than a girl in a skirt. In my opinion, a wet sari is the most sensuous. –Bipasha Basu
Saree is a power suit. You walk into a room wearing a saree and you know what the men are talking about – it's a 'socio-psyche' thing. –Lakshmi Rebecca
I think, if you tell me that you do not know how to wear a saree, I would say shame on you. It's a part of your culture, you need to stand up for it. –Sabyasachi Mukherjee
Indianness in the form of a saree or a chaniya choli or jeans with something interesting, matches my style of singing. –Shreya Goshal
It's a most natural way for me. I can tell people I can run in a saree and I can do five sequences in a saree. I can romance in a saree and I can do everything in a saree. For me, it's a most versatile garment…it's extremely sensuous and at the same time it is strong, there is an elegance and at the same time, it teases your imagination. It's very powerful. –Vidhya Balan.
Celebrity endorsement was absolutely what pushed the traditional handloom. But I have had celebrities who have come to me for the joy of wearing a saree. –Gaurang Shah
I feel women are strong and I feel the metal sarees, the steel wire sarees, are a good metaphor for strong yet sensitive. –RimzimDadu
Quotes about Sarees and Traditional Look
Saree is the most exquisite and traditional Indian outfit. If you want to show off your traditional look on social media, use these traditional saree quotes with your photos. You can promote the saree and your culture around the globe by your saree photos accompanied by saree traditional quotes. Let's look at some saree look quotes in the below section:
The saree I wear may be traditional, but I am six yards ahead of my time.
Get a taste of the traditional look with a saree. Traditional look is the latest and all time favorite of women.
Why look west? Wear your saree and pose as the Indian version of wonder woman.
Saree is the most attractive and safe for tradition.
I would love to wear silk sarees to make myself look gorgeous. Yeah! That's Indian heritage. –Jerlin Flower
Saree is not just a culture; its tradition. I believe in tradition. I believe in the idea of things being passed between generations and the slow transmission of cultural values through tradition.
If you think that traditional trend is gone, hold my pallu.
A girl in a traditional look with a saree and a bindi and with a smile is always devastating.
When grace and culture shook hands, the saree was born.
Let's flip over to Traditional.
More Sayings and Quotes about Sarees
The world has to adore you in your Indian traditional attire, whether you're wearing a lehenga or a saree! And your photo must be complemented by cool saree fashion quotes! Let's glance over some saree vibes quotes in the following section:
An uncut piece of fabric, handwoven with sheer skill, for the living goddesses.
A saree covers the right amount and exposes the right amount. It's such a tease!
Beauty is inhabited in the soul, the face will be bright with time. And what better way to bring it out gracefully the covering yourself in a saree.
No Indian girl can ever say no to the magic of saree!
A girl never buys her first saree that she wears. She chooses from the wardrobe of her mom.
I love wearing saree and what most I like about them is: They can be worn at all stages of life.
Never underestimate a woman who's wearing a saree. If she can sit without ruining her pleats, go hours without peeing, wrap six yards of fabrics around her and still show her cleavage, who knows what else she can do!
Let your blouse be a little too sexy and your pallu be a little too long! Life is too short to blend in.
The memories and sarees connected to a particular saree makes us nostalgic.
If clothes could speak, my mother's saree would have told my mother, how much I love to wear them.
You Indian without saree, can not experience life.
Life is not a Bollywood movie & my saree doesn't get entangled in your watch! But, I still look like a heroine in it.
If beauty is a thing, it would be a red saree.
Chubby. Short. Tall. Fair. Dark. The list of labels is endless, but the endurance of a Saree is timeless. Be it a relentless 9-yard or a mesmerizing 6-yard, it recognizes no labels.
Final Thoughts on Quotes about Sarees
We hope that your journey through our amazing collection of quotes about sarees was a memorable one. It is the biggest collection of the most beautiful and handpicked saree quotes for Instagram through which you can express your feelings and use them for all moods and occasions.
We frequently wear sarees to weddings, parties, and other social gatherings. However, something will be missing if we do not post images of our sarees on Instagram or other social media. To show up, we should select precise and accurate saree lover quotes. As you may be aware, quotes about sarees are one of the most common ways to express yourself to the public.
You should also be aware that it is one of the simplest techniques to get the attention of your followers. You can choose one of the greatest and perfect quotes from our amazing collection if you want to impress your friends and audience.
131 Inspirational Quotes to Be Strong in Life to Help You Through Hard Times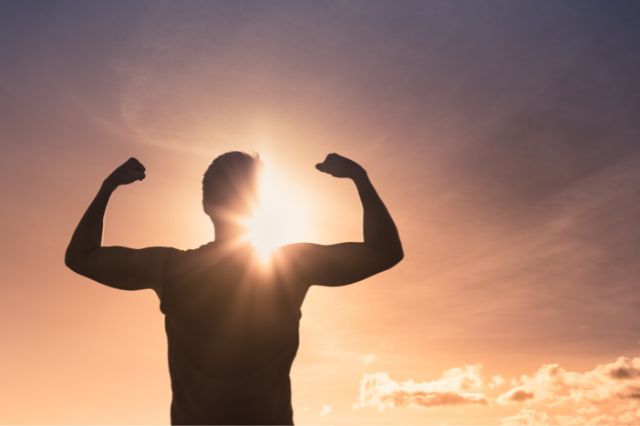 In this article, you will find numerous quotes to be strong in life that can help you stay strong and glide through hard times. As we all know, failures, setbacks, and tragedies cannot be avoided in life. Life has a knack for knocking people down, but reading inspirational quotes to be strong in life can help us get back up.
Finding joy and achieving success in life mainly depends on our capability to persist through the extreme trial and tribulation without losing our hearts.
When we are going through a rough patch in life, looking for something cheerful such as quotes to be strong in life can help us realize that life is not always harsh. Anxiety, pain, heartache, and disappointment may seem endless, but they fleet away swiftly.
So, whenever you find yourself lost or submerged in some darkness and experience tough times, these quotes about being strong through hard times really lighten your path and encourage you to a great extent. For this very reason, give a good read to our tough time stay strong quotes to have some inspiration in your life and you will surely feel motivated by these quotes to be strong in life.
Best Quotes to Be Strong in Life All Time
Life isn't always rainbows and sunshine. There will be periods in everyone's lives when the weather is predicted to be dark and dreary, with apparently constant showers. And it pours when it rains. In such situations we should read quotes to be strong in life and these tough times stay strong quotes help us a lot!
The strongest people are not those who show strength in front of us but those who win battles we know nothing about.
Smile and let everyone know that today, you're a lot stronger than you were. –Drake
There are better starters than me but I'm a strong finisher. –Usain Bolt
Be strong, be fearless, be beautiful. And believe that anything is possible when you have the right people there to support you. –Misty Copeland
Anyone can hide. Facing up to things, working through them, that's what makes you strong. –Sarah Dessen
You never know how strong you are… until being strong is the only choice you have. –Cayla Mills
Dream, struggle, create, prevail. Be daring. Be brave. Be loving. Be compassionate. Be strong. Be brilliant. Be beautiful. –Caterina Fake
Be strong, believe in who you are; be strong, believe in what you feel. –Melissa Etheridge
Strength does not come from winning. Your struggles develop your strengths. When you go through hardships and decide not to surrender, that is strength. –Arnold Schwarzenegger
Let your life reflect the faith you have in God. Fear nothing and pray about everything. Be strong, trust God's word, and trust the process. –Germany Kent
I'd prefer 'be strong' than 'don't worry'. –Toba Beta
The world is the great gymnasium where we come to make ourselves strong. –Swami Vivekanand
Quotes to Be Strong in Life for Instagram Captions
When life seems to be dragging you down, stuck in your head, enslaving you with the worries of your life, you need the utmost courage and determination to help you get through those hard times. These quotes to be strong in life and quotes about being strong through hard times come to our rescue.
Life is full of happiness and tears; be strong and have faith. –Kareena Kapoor Khan
You were given this life because you are strong enough to live it.
Step into my shoes and walk the life I'm living and if you get as far as I am, just maybe you will see how strong I really am.
I like criticism. It makes you strong. –LeBron James
I am strong because I've been weak. I am fearless because I've been afraid.
You can become strong and powerful and beautiful.
You are stronger than you think.
That which does not kill us makes us stronger. –Friedrich Nietzsche
I'm stronger because I had to be, I'm smarter because of my mistakes.
Stay calm, stay strong, someone looks up to you.
Do not pray for easy lives. Pray to be stronger men. –John F Kennedy
No matter how tough it gets, stay tougher. Finish strong, finish well.
Be strong enough to let go and patient enough for what you deserve.
Famous Quotes to Be Strong in Life
It is critical to view difficult experiences as life lessons that will help you grow and shape into a better and wiser person every day! In addition, quotes to be strong in life, to lift your spirits never hurt anyone So, we have a bunch of stay strong quotes about life below.
Never be ashamed of a scar. It simply means you were stronger than whatever tried to hurt you.
You never know how strong you are until being strong is the only choice you have. –Bob Marley
He who believes is strong; he who doubts is weak. Strong convictions precede great actions. –Louisa May Alcott
The world breaks everyone, and afterward, some are strong at the broken places. –Ernest Hemingway
You've got to stay strong to be strong in tough times. –Tilman J. Fertitta
If you feel lost, disappointed, hesitant, or weak, return to yourself, to who you are, here and now and when you get there, you will discover yourself, like a lotus flower in full bloom, even in a muddy pond, beautiful and strong. –Masaru Emoto
All the adversity I've had in my life, all my troubles and obstacles, have strengthened me…. You may not realize it when it happens, but a kick in the teeth may be the best thing in the world for you. –Walt Disney
They can stop a river by building a dam, but I will be damned if they can stop my river of blood flowing through my veins and heart. –Anthony Liccione
Promise me you'll always remember: You're braver than you believe and stronger than you seem, and smarter than you think. –A. A. Milne
Keep on beginning and failing. Each time you fail, start all over again, and you will grow stronger until you have accomplished a purpose. –Anne Sullivan
Inspirational Quotes to Be Strong in Life
When you are a victim of misfortune, the following quotes about staying strong through hard times light your way and support you considerably. You most certainly will get all the determination required to get through your hardships by reading the following quotes to be strong in life.
Strong women wear their pain like they do stilettos. No matter how much it hurts, all you see is the beauty of it. –Harriet Morgan
You can't really be strong until you can see a funny side to things. –Ken Kesey
Always have faith in yourself and the universe, for one will not get you anywhere without the other. Both must be equally strong to reach your desires, for they are the wings that will lift you to your dreams. –Suzy Kassem
The weak can never forgive. Forgiveness is the attribute of the strong. –Mahatma Gandhi
You have to be strong and calm to overcome difficult moments. –Dani Alves
Flexibility makes buildings to be stronger, imagine what it can do to your soul. –Carlos Barrios
There are two ways of exerting one's strength: one is pushing down, the other is pulling up. –Booker T. Washington
No matter how much the sky above me is grey and the ground shakes nonstop beneath my feet I still stand stiff in between; never questioned my worth Never doubted my beliefs. –Samiha Totanji
She was fierce. She was simple. She was crazy and always had something to say. She had flaws, But when she was down she got right back up she was a beast in her own way but one word describes her best – STRONG.
I think we're all really strong and we just need to keep working really hard. If we go out there and do our best we'll win again. All we need to do is hit. –Carly Patterson
The healthy and strong individual is the one who asks for help when he needs it. –Rona Barrett
Motivational Quotes to Be Strong in Life
We must all take a deep breath, silence the voices of concern and panic in our heads, and tell ourselves that we can and will overcome these challenges. If you haven't already, please read our quotes to be strong in life,
and you might find our motivational strong quotes about life helpful and inspirational.
This is the year I will be stronger, braver, kinder, unstoppable, and this year I will be fierce.
Failure will never overtake me if my determination to succeed is strong enough. –Og Mandino
You have to be at your strongest when you're feeling at your weakest.
You become stronger and more confident by showing the courage to change the things you have control over. –Germany Kent
A heart is a muscle, and what do muscles do when they are torn? They grow back STRONGER!
There're so many things that life is, and no matter how many breakthroughs, trials will exist and we're going to get through it. Just be strong. –Mary J. Blige
He who conquers others is strong; He who conquers himself is mighty. –Lao Tzu
Strength and growth come only through continuous effort and struggle. –Napoleon Hill
As only dead leaves allow the wind to blow them to and fro, never allow yourself to be swayed by popular opinion. –Matshona Dhliwayo
Be sure what you want and be sure about yourself. Fashion is not just beauty, it's about good attitude. You have to believe in yourself and be strong.
You are never strong enough that you don't need help. –Cesar Chavez
Popular Quotes to Be Strong in Life
Even if you are driving with steadfastness, feeling overpowered by so much unknown, clinging to your faith persistently, dealing with worry, or all the above mentioned—difficult situations can bring up new, burdensome problems to traverse. These hindrances can be removed from our paths when you have a clear mind, which can be achieved by reading quotes to be strong in life. Here we have a list of life quotes about being strong.
We are only as strong as we are united, as weak as we are divided. –J.K. Rowling
Am strong because I know my weaknesses. I am beautiful because I am aware of my flaws. I am fearless…
I have no regrets in my life. I think that everything happens to you for a reason. The hard times that you go through build character, making you a much stronger person. –Rita Mero
The most difficult quality is to make the right decision. Because you can be quick, you can be strong, you can jump incredibly, you can have the best shots and you can be able to score goals from 50 yards, but if you don't know when to shoot, when to run, or when to jump, you're lost. –Ander Herrera
Being strong doesn't mean that you can handle every difficult situation on your own, it means that you have the sense to ask God and others for help. –Nishan Panwar
Make up your mind that no matter what comes your way, no matter how difficult, no matter how unfair, you will do more than simply survive. You will thrive in spite of it. –Joel Osteen
In your weakness be strong. –Olawale Daniel
Work hard for what you want because it won't come to you without a fight. You have to be strong and courageous and know that you can do anything you put your mind to. If somebody puts you down or criticizes you, just keep on believing in yourself and turn it into something positive.
When we long for life without difficulties, remind us that oaks grow strong in contrary winds and diamonds are made under pressure. –Peter Marshall
Anyone can give up, it's the easiest thing in the world to do. But to hold it together when everyone else would understand if you fell apart, that's true strength. –Evangeline Love
Powerful Quotes to Be Strong in Life
People can stay strong in life is by being optimistic even about hardships and tough circumstances. An excellent way to be optimistic about life is by absorbing positive energy and staying away from negativity. This positivity can be gathered by reading quotes about staying strong in hard times. These quotes to be strong in life help us get through the most difficult of times.
Being both soft and strong is a combination very few have mastered. –Yasmin Moghed
The resistance that you fight physically in the gym and the resistance that you fight in life can only build a strong character. –Arnold Schwarzenegger
Sometimes you don't realize your own strength until you come face to face with your greatest weakness. –Susan Gale
Be strong, believe in freedom and in God, love yourself, understand your sexuality, have a sense of humor, masturbate, don't judge people by their religion, color, or sexual habits, love life and your family. –Madonna Ciccone
Stay strong, be brave, love hard and true, and you will have nothing to lose. –Demi Lovato
Difficulties are meant to rouse, not discourage. The human spirit is to grow strong by conflict. –William Ellery Channing
Be strong in who you are. –Adrienne Posey
Be strong but not rude. Be kind by not weak. Be humble but not timid. Be proud but not arrogant.
Forget your weakness, and remember your strength. –Joseph Barber Lightfoot
The weak fall, but the strong will remain and never go under! –Anne Frank
Quotes to Be Strong in Life and Happy
Everyone wants to be happy, don't they? These quotes about being strong and happy are a good place to start. After all, life is more pleasant when we are happy, healthy, and successful. Please relish these quotes to be strong in life to help you discover joy and fulfilment in life.
The weak can never forgive. Forgiveness is the attribute of the strong. –Mahatma Gandhi
The strongest action for a woman is to love herself, be herself, and shine amongst those who never believed she could.
True strength is keeping everything together when everyone expects you to fall apart.
You can be strong and true to yourself without being rude or loud. –Paula Radcliffe
It's sexy and beautiful to be strong. –Lindsey Vonn
Be strong in body, clean in mind, lofty in ideals. –James Naismith
You've got to stay strong to be strong in tough times. –Tilman J. Fertitta
Nothing is more beautiful than the smile that has struggled through the tears. –Demi Lovato
Perhaps not today, and possibly not tomorrow. All I know is that when my time comes, I'll get what I wished for because I'm strong enough to fight for it. –Shaa Zainol
Someday, everything will make perfect sense. So for now, laugh at the confusion, smile through the tears, and keep reminding yourself that everything happens for a reason.
One who gains strength by overcoming obstacles possesses the only strength which can overcome adversity. –Albert Schweitzer
Quotes to Be Strong in Life through Hard Times
When your problems appear to be too frightening and devastating, keep in mind that you are not alone, that you are way stronger than you think, and that it's perfectly acceptable to seek assistance. Therefore, we have quotes about being strong in hard times and quotes about strength in hard times for you to live a peaceful life.
Some of us think holding on makes us strong, but sometimes it is letting go. –Hermann Hesse
The most beautiful people I've known are those who have known trials, have known struggles, have known loss, and have found their way out of the depths. –Elisabeth Kübler-Ross
Build me a son, O Lord, who will be strong enough to know when he is weak and brave enough to face himself when he is afraid, one who will be proud and unbending in honest defeat, and humble and gentle in victory. –Douglas MacArthur
Always be courageous and strong, and don't fear. –Gabby Douglas
Stay strong, Things will get better. It might be stormy now, but it can't rain forever.
You must tell yourself, "No matter how hard it is, or How hard it gets I'm going to make it. –Les Brown
I was always looking outside myself for strength and confidence, but it comes from within. It is there all the time. –Anna Freud
I'm stronger because of the hard times, wiser because of my mistakes, and happier because I have known sadness. –Allison Vogel
Being glamorous is about strength and confidence. It's black and white – dramatic. You have to be strong. –Catherine Zeta-Jones
Rule your mind or it will rule you. –Horace
Quotes to Be Strong in Life with Hope
Hope is a potent force which motivates a person to achieve the seemingly impossible and lets us move smoothly through tough times. Hope comes in a variety of shapes and sizes. It could be through listening to powerful leaders, music, reading a good book, or even quotes to be strong in life.
Written below are our quotes about strength and hope to help you find all the motivation you need.
When you feel like hope is gone, look inside you and be strong and you'll finally see the truth- that hero lies in you. –Mariah Carey
Hope is the companion of power and mother of success; for who so hopes strongly has within him the gift of miracles. –Samuel Smiles
Never lose hope. Storms make people stronger and never last forever. –Roy T. Bennett
I believe that imagination is stronger than knowledge. That myth is more potent than history. That dreams are more powerful than facts. That hope always triumphs over experience. That laughter is the only cure for grief. And I believe that love is stronger than death. –Robert Fulghum
A strong mind always hopes and has always cause to hope. –Thomas Carlyle
Hope is the only thing stronger than fear.
Adversity is like a strong wind. It tears away from us all but the things that cannot be torn so that we see ourselves as we really are. –Arthur Golden
Being nice doesn't necessarily mean you're weak. You can be nice and be strong at the same time. That's a character trait that we need more in Washington. –Shelley Moore Capito
Build up your weaknesses until they become your strong points. –Knute Rockne
I believe in being strong when everything seems to be going wrong. I believe that happy girls are the prettiest girls. I believe that tomorrow is another day and I believe in miracles. –Audrey Hepburn
Never give up without a fight.
Quotes to Be Strong in Life to with Courage
Courage is defined as the moral or mental power to risk, persevere, and overcome danger, fear, or hardship. It is not always simple to be courageous, and there are periods in our lives when we have more courage than others.
These are the best quotes about strength and courage and quotes to be strong in life.
Stay strong; stay encouraged, I believe in you.
Be strong and of good courage; be not afraid, neither be thou dismayed. –John F. Kennedy
Dare to be strong and courageous. That is the road. Venture anything. –Sherwood Anderson
A truly strong person does not need the approval of others any more than a lion needs the approval of sheep. –Vernon Howard
Work hard for what you want because it won't come to you without a fight. You have to be strong and courageous and know that you can do anything you put your mind to. If somebody puts you down or criticizes you, just keep on believing in yourself and turn it into something positive. –Leah LaBelle
But to understand what it means to be strong and courageous, Christians should look to the person of Christ. –Marvin Olasky
It was what God had taught me growing up that helped me overcome my fear and get back on the board. 'Be strong and courageous. Do not be terrified; do not be discouraged, for the LORD your God will be with you wherever you go' (Joshua 1:9). –Bethany Hamilton
Being deeply loved by someone gives you strength while loving someone deeply gives you courage. –Lao Tzu
Courage isn't having the strength to go on – it is going on when you don't have strength. –Napoléon Bonaparte
Courage is almost a contradiction in terms. It means a strong desire to live taking the form of readiness to die. –Gilbert K Chesterton
Success is not final, failure is not fatal: it is the courage to continue that counts. –Winston Churchill
Courage is looking fear right in the eye and saying, 'Get the hell out of my way, I've got things to do.
More Sayings and Quotes to Be Strong in Life
Life can be difficult at times. You make a mistake and misfortune sneaks around the corner and smacks you in the face. Or you hit a hard patch, go through crisis, or feel distant from realizing your ambition, and wish to pack your belongings and go home. But that is when you have to hold the fort. The quotes about staying strong in hard times and live strong quotes will assist you in doing so.
Whenever you find yourself doubting how far you can go, just remember how far you have come. Remember everything you have faced, all the battles you have won, and all the fears you have overcome. You were given this life because you are strong enough to live it.
Difficulties are meant to rouse, not discourage. The human spirit is to grow strong by conflict. –William Ellery Channing
If you always put limit on everything you do, physical or anything else. It will spread into your work and into your life. There are no limits. There are only plateaus, and you must not stay there, you must go beyond them. –Bruce Lee
If you hear somebody say something absolutely horrendous about their own life, in quite a flippant, offbeat kind of way, when you meet people clearly trying to be strong and brave, the ones who are really good at it are the ones who break my heart the most. –Phoebe Waller-Bridge
Inaction breeds doubt and fear. Action breeds confidence and courage. If you want to conquer fear, do not sit home and think about it. Go out and get busy. –Dale Carnegie
Life is very interesting. In the end, some of your greatest pains become your greatest strengths. –Drew Barrymore
Never let the sadness of your past and the fear of your future ruin the happiness of your present.
My attitude is that if you push me towards something that you think is a weakness, then I will turn that perceived weakness into a strength. –Michael Jordan
If someone is strong enough to bring you down, show them you are strong enough to get back up. –A. Josland
People are always blaming their circumstances for what they are. I don't believe in circumstances. The people who get on in this world are the people who get up and look for the circumstances they want, and if they can't find them, make them. –George Bernard Shaw
Final Thoughts on Quotes to Be Strong in Life
Be compassionate, for everyone you encounter is fighting a struggle you do not understand. This is an inference of a popular saying that has been widely circulated throughout the world with somewhat various forms (some credited to Ian Maclaren, Plato, Robin Williams, and others), but they all include the same blaring truth—we and our societies are surrounded by many trials.
Even in the middle of a worldwide pandemic, each person and his family have a set of challenges and concerns they face every day. But there is hope and courage in every adversity we encounter as it can be seen in the above-mentioned quotes to be strong in life.
We have a huge list of quotes about being strong through hard times for the hardships we face continuously in our lives. These quotes to be strong in life and tough time stay strong quotes aid in getting through our personal and collective adversities.