80 Best Letterkenny Quotes and Sayings You Can Learn As Daily Slang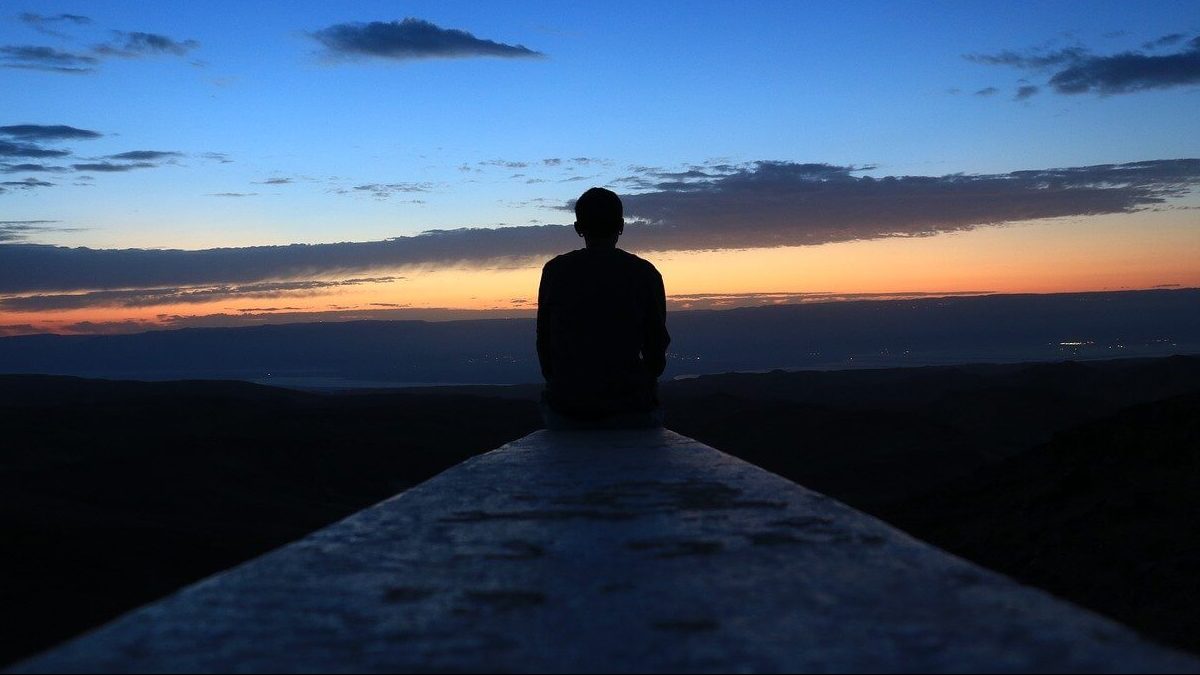 The following Letterkenny quotes are hilarious, easy to roll, and weirdly funny.
Letterkenny is a Canadian sitcom, offering freakishly amusing and entertaining punch lines. If you are a fan, you know how relatable and close to home it feels. Also, don't worry, if you have never watched it, you will be fan real soon after reading through these best Letterkenny quotes.
Cursing and speaking in slangs is Letterkenny's speciality. Viewers are in awe of this show when they hear the characters speak because they can highly relate to it.
So, since you have landed here, tighten your seatbelts and get ready for a surreal ride of Letterkenny quotes uttered by a gutter mouthed fellow.
Famous Letterkenny Quotes about Life and Love
Seeing as this is most certainly a one-off event and not a tradition that also falls on some made-up holiday that I couldn't give a cats queef about, I'm out. There's happiness calling my name from the bottom of a bottle of Puppers. –Wayne
I want to give back to the community by helping people find love. –Wayne
Do you know what, I don't want you to kiss and tell, that's impolite…. but I am kind of curious
Sometimes you just have to sit back, drink your beer, and accept that some people are fucking spare parts.
It's like algebra…why you gotta put numbers and letters together? Why can't you just go fuck yourself? –Wayne
Tim's, McDonald's, and the beer store are all closed on Christmas Day, and that's about your whole world right there. –Wayne
If you have a problem with the majestic Canadian goose, you have a problem with me, and I suggest you let that one marinate.
I'm immediately concerned that sensation may never re-establish itself.
Your friend says his sled's got so much torque he can't keep the front end down! K bud, if you wanna blow smoke, go have a dart.
These famous Letterkenny quotes give you a twisted version of love and life. It tells you exactly how life feels like when one's going through bad moments.
You have to be upside down to find some entertaining content in your miseries. Cherishing small joyous moments is an art mastered by few people. If you have that potential, then you can clearly see what these quotes are referring to!
Look right into the eyes of adversity and let them come at you! Because they are going to screw you up anyway! So, why not have some fun while embracing the damp squib!
Funny Letterkenny Quotes to Make You Laugh
Does a duck with a boner drag weed?
You'd best be preparin' for a Donny Brook if you think I'm going to that super soft birthday party of yours. –Wayne
Well, there's nothing better than a fart except kids falling off bikes, maybe. Fuck I could watch kids fall off bikes all day, I don't give a fuck about your kids. –Wayne
You seen a coon having sex with a barn cat on top of your truck fuck what's the nature of that David Suzuki. –Wayne
As long as everyone's having a good time, there's no need to be poopy pants.
Buddy, you couldn't wheel a fucking tire down a hill.
What's up with your fuckin' body hair big shoots you look like a 12-year-old dutch girl. –Wayne
Call me a cake, cause I'll go straight to your ass cowboy! –Gail
Excuse me, pump the breaks. Who said he could beat Daryl in a fight?
Can't stop laughing after reading these rib-tickling and absurdly funny quotes? Many of them don't even make sense, do they?
That's the message they convey! Life doesn't always make sense; you have to rip off a few threads of time and twist them around to make them useful. It is impossible to enjoy life's every moment, but it is possible to alter your perspective about that situation.
Once your vision is altered, you will be able to find the lost spirit of any event and enjoy the absurdity of it.
Laugh as loud as you want and cheers to some humorous life events!
Best Letterkenny Quotes You Need in Life
You're made of spare parts, aren't you, bud?
Four leaf clover; make a wish! I wish you weren't so fuckin' awkward bud.
Oh yeah? What's gonna happen, Shoresy? 3 things: I hit you, you hit the pavement, and I jerk off on your driver's side door handle.
He'd better not be putting the flow in one of those man buns. That's just looking for a Donny Brook.
It's a hard life pickin' stones and pullin' teats, but sure as God's got sandless, it beats fightin' dudes with treasure trails. –Wayne
You stopped toe curlin' in the hot tub cuz you heard sperms stay alive in there and you've seen Teenage Mutant Ninja Turtles enough times to know how that story ends. –Wayne
Your wife is making you watch Hallmark the other day…. And you keep telling her he's just going to the ripper's later…
Your dad says guys with big trucks have little dinks. And that makes sense cuz you want a real big truck and got a real little dink. –Wayne
Here's a poem. Star light, star bright, why the fuck you got earrings on? Bet your lobes ain't the only thing that got a hole punched in 'em. –Wayne
You knew your pal had come into money when he started throwing out perfectly good pistachios like he was above cracking 'em open with a box cutter like the rest of us. –Daryl
Oh, I'm stomping the brakes, put that idea right through the fucking windshield!
These are the best Letterkenny quotes that you can incorporate in your life. Punch lines that you can convert in your motto for life!
You must be aware of that gnawing feeling cutting you inside when you can't yell at someone's face and let them know of your opinion. Well, these quotes offer you just the right phrases to put people in their places blatantly.
The self-deprecating humor of these quotes will actually make you feel better. You can make anyone shut up with these phrases and enjoy being the one in control for once.
So, change your attitude and bring some sauciness to it!
Letterkenny Sayings and Phrases You Can Learn
Look at that fucking treasure trial.
I wouldn't say shit if my mouth was full of it.
Fer fucks sake fuckin' sort yourselves out!
Bar down, Bardownski.
Could ya let the paint dry a wee bit there, eh.
Clapper, clap bomb.
Donnybrook.
Feed the ducks.
Give your balls a tug.
Gordie Howe Hat Trick.
Les douches de Campagne.
Sort yourself out.
These short phrases and saying will surely wobble anyone's mind! Learning them will put you above everyone else in your vicinity. Now, you have some hidden verbal daggers to shoot, any time someone tries to piss you off.
Sometimes, it's hard to recall comebacks to someone's nonsense. Well, here you have gotten a plethora of retort to throw at any rubbish coming your way!
Words work like magic when you literally can't shoot anyone; they will stab, burn, and punch people with their brashness.
So, learn these sayings by heart and write them down in your black notebook! Use them when you can't stand a stuck up snob!
Letterkenny Wayne Quotes with Amazing Punch Lines
The world needs less Facebook and more Face-to-Face!
"Closest you're gettin' to any action this weekend is givin' the dairy cow's teets a good scrubbin'.
I haven't seen this sort of fuckin' bedlam since we shot roman candles at coyotes that one night. Caught one right in the butthole, fuck, took off the back porch, and left 7 shades of shit in dad's work boot.
You're softer than a tootsie roll fruit cup.
1 inch Thick Top Sirloin Steak .. Salt and Pepper heavily … grill at 400 .. 4 Minutes total ..flip each minute to get good grill marks … let sit for 2 minutes… Down the hatch.. Gill marks Bahd.
You wish there was a pied piper for possums. But there isn't, so you're just gonna have to keep picking 'em off with a .22 –Wayne
The only animal in the animal kingdom that wants anything to do with Canada gooses is Canada mooses. –Wayne
You ever talked to someone so spare parts that they made you squint?!
The agricultural halls are for agricultural music.
I see the muscle shirt come today. The muscles coming tomorrow?
Let's take 5 to 10% off over there, squirrelly Dan!
I am sure you have a handful names for your own horn, don't you bud?
Some more Letterkenny quotes by Wayne, known as the "toughest guy in Letterkenny." He lives up to his title and backs it up with his rigid attitude. Being a leader of the Hicks, he has taught his viewers the sense of propriety and honest work.
These Wayne quotes reflect his no-nonsense attitude and a determination to walk all over life's toughest moments.
He gives back to people who provoke him and never let anyone put him down. Also, his love and devotion to his family and friends shine through his behavior.
So, enjoy these quotes, while keeping his image in mind to feel the punch of these amazing punch lines!
Awesome Shoresy Quotes You Will Never Want to Miss
Fuck your all, your lives are so sad I get a charity tax break just for hanging out with you.
You're pretty good at wrestlin' there, Katy, and that's what I appreciates about you.
Your life's so fucking pathetic, I ran a charity 15k to raise awareness for it.
I've been hearin' that peoples are a talkin' and talkin's are a peoples.
Give yer balls a tug, fight me see what happens!
You two are the silliest twats I've ever met in my whole fucking life.
Tell your mum to leave me alone. She's been laying in my fucking water bed since labor day.
Fuck you, Jonesy, your mum loves butt play like I love haagen dazs; let's get some fuckin' ice cream.
Being a faceless member of Letterkenny, Shoresy sure has some crude opinions to share.
Don't these quotes remind you of a foul-mouthed dimwit around you?
Sure, they do because the world has a separate quota to accommodate them.
Overtly expressing your opinions is not a child's play; it requires guts and some nerve. Not everyone can come close to this act of valor and stay alive!
But don't worry, you don't necessarily have to go around firing crude comments. You can take some nice ideas from these quotes, mold them in your words, and shoot them at any dumb fella who dare cross your path.
Letterkenny Hockey Players Quotes
Fuck you, Reilly, go scoop it off your mom's floor! She gives me nipple butterfly kisses. –Soresy
You ever hoover schneef off a sleeping cow's spine? I've hoovered schneef oof an awake cow's teet.
You naturally care for companionship, but I guess there are a lot worse things than playing a little one-man couch hockey in the dark.
We only got one shot at this. One chance. One win. You know? Vomit on your mom's spaghetti, or whatever that talking singer says.
A couple of dangles don't you want Anthon that further I'll be an idiot smell it.
It doesn't count unless you go part ounce key first.
Oh, my spitter, so what you're saying is we're at this level, but we gotta get to this level?
Toughest number worn by the toughest all-around player to ever lace them up!
What is that you little bitch what's the red stuff smells red the red boys ride the red boys, less meals all wheels.
Hockey has a special place in Letterkenny: shredding the image of typical hockey players to pieces. The quick-wit, silly, and funny banter in Letterkenny between the characters, is enough to get you hooked.
These hockey players' quotes give you a glimpse of what this sitcom has in store for you!
Brash, raw, and absurdly funny phrases will keep you rolling on the floor laughing. Hockey players in Letterkenny have rehashed the outlook of the real-world hockey game.
Whenever you want to have some good time, tune in for some Letterkenny hockey game. Indeed, you will forget the worries and distress of the world and will get some guilty pleasure out of it.
Letterkenny Jonesy and Reilly Quotes
Fuck your shoresy! You are a horrible fucking ref. –Jonesy
Fuck, lemon Snicket, what a series of unfortunate events you been through, you ugly fuck. –Jonesy
Nice onesie, does it come in men's?
We need buck up, boys.
Oh, c'mon, where's your jam, bud?
Fuck you, Jonesy! Your mom liked my Instagram post from 2 years ago in Puerto Vallarta. Tell her I'll put my swim trunks on for her any time she likes. –Reilly
Where's the sacrifice? –Jonesy
Just getting super sloppy all over our space dinks. –Jonesy
Wearing number 22 for the Tackville Tornados! –Reilly
Like where the fuck Schultzy been out there? –Reilly
Here come the star hockey players of Letterkenny – Jonesy and Reilly. Both of them are inseparable and stick with other, as companions should. They portray the lives of players and seem to be deeply immersed in their hockey player avatar.
They hardly speak out of hockey lingo; that's why you will find many hockey punches within their quotes. These quotes give a good idea of their character and their close-bonded friendship.
Despite their cockiness, they also have struggled hard to improve their hockey games. Both of them went through some personal crisis and fought their way back.
The progress of their characters shows that it doesn't take long for dynamics to change! So, stay put and get sloppy!
Conclusion
Disappointed? Well, all good things end quickly, so did these Letterkenny quotes. Surely, you must have laughed and entertained yourself with these brazen quotes. These quotes were not for faint-hearted folks! If you have survived, cheers to you.
If you weren't acquainted with Letterkenny, now you are!
So, "Sort yourself out" and enjoy it!
What Are the Most Common Roof Types?
It's essential to ensure the endurance of your roof for the safety of your family members and yours.
If you are building a new home or need roof repair services, it's a smart move to explore the roof types available in the market before starting the work. Also, many of us forget that our homes' roofs need just as much maintenance as the house's interior. They frequently become discolored, grimy, or sometimes seriously damaged.
If you choose to look at your roof, you may notice it is composed of metal or asphalt shingles. Here is a list of the five most common types of roofs in case you want to do additional research.
1. Asphalt Shingles
Asphalt is one of the most widely utilized roofing materials that roofers use while constructing roofs. They are accessible in practically every store and are also reasonably priced. The most advantageous aspect of asphalt is its vast array of hues and designs.
Shingles made of asphalt are incredibly robust and long-lasting. It may keep your house dry and stop many leaks if placed correctly. Asphalt may be composed of organic materials or fiberglass. In the former, asphalt is applied to fiberglass to prevent water leaks.
To reflect UV light, ceramic surfaces can also be covered with asphalt. Primarily composed of recycled paper, organic asphalt carries a marginal price premium over its counterpart. This is a wise alternative if you want to get something environmentally friendly.
2. Metal
Metal roofing is becoming increasingly popular, while it is still somewhat less common. They require painting just when they start to appear drab and are easy to maintain.
Repainting may be significantly less expensive than replacing the item entirely, but it's still advisable to get professional assistance.
It has long been an expert in residential building projects and even possesses a collection of louvered roofs. Metal roofing is becoming increasingly popular since it is aesthetically pleasing and environmentally friendly when combined with rain gutters.
3. Ceramic
Because ceramic tiles endure so long, they're also a terrific choice for your roof. With careful maintenance, these tiles have a 50-year lifespan!
Ceramic is an excellent alternative because it is both long-lasting and attractive on the outside. The tiles essentially block out water because they overlap.
However, this might not be the best choice for you if you reside in an area where the weather fluctuates. Because of this, pottery is often used in Spanish architecture. This is because weather variations are rarely felt in Spain.
4. Wood
The environment-friendly option is cedar or wood shake roofing. They can withstand extremely harsh temperatures and are also highly robust. You won't need to replace or repaint these frequently because wood only has to be replaced every thirty years.
Because ezoic cedar is a natural insulator, it can help lower the price of your electricity bills. However, installing wooden shingles is difficult, so it's best to enlist assistance.
When thinking about roofing options, selecting materials that will increase your home's visual appeal while also offering durability is critical.
5. Slate
Slate is a fantastic option if you want to look elegant and refined. Slate has a 100+ year lifespan since it doesn't decay.
You can, therefore, choose slate with confidence if your home is situated in a region that experiences a lot of rainfall. It also comes in various shapes and colors to complement the overall design of your home. Slate installation is more expensive than other options, which is one of the drawbacks of utilizing it.
Conclusion
Builders, architects, and homeowners need to understand the various types of roofs. Every kind of roof has benefits and things to keep in mind, like weather appropriateness, longevity, and visual appeal.
The traditional gable roof, the energy-efficient green roof, or the contemporary flat roof—whichever option you choose—you must carefully consider your unique requirements, your financial situation, and the climate where you live.
The variety of roof styles facilitates personalization and customization, empowering people to make decisions that improve their home's aesthetic appeal and long-term structural soundness.
No matter the type of roof, extending its lifespan requires prompt repairs and routine care.
Knowing the most prevalent types of roofs can help you make decisions that suit both your practical needs and your aesthetic tastes in the ever-changing world of construction and design. Ultimately, a well-chosen roof improves a building's overall style and offers the required weather protection, resulting in a cozy and safe living area for years to come.
Guardians of the Coast: How Erosion Control Safeguards Waterfront Living
Waterfront living is a dream for many, offering breathtaking views and a tranquil atmosphere. However, the picturesque appeal of waterfront properties comes with a significant challenge: erosion. Shoreline erosion is a natural process driven by various factors such as wave energy, surface runoff, and natural forces.
Learn the importance of erosion control in safeguarding waterfront living, discussing various methods, natural materials, and techniques to prevent erosion and protect the integrity of these valuable properties.
Understanding shoreline erosion
The unstoppable force of nature
Shoreline erosion is a natural process where the land along the shoreline gradually wears away due to the relentless forces of water. Wave energy plays a significant role in eroding the shoreline, gradually reshaping the landscape.
This natural process can threaten a waterfront property, leading to a sloped shoreline, compromised structural integrity, and even flooding. To control erosion, land amendment products like erosion blankets must be used (https://graniteseed.com/erosion-control/).
The role of aquatic vegetation
One of nature's solutions to erosion is the presence of aquatic vegetation. Plants with deep roots help stabilize the soil and absorb wave energy, reducing the erosive force of water.
Natural vegetation also provides wildlife habitat, contributing to the overall health of the ecosystem. Moreover, these plants are crucial in improving water quality by filtering out pollutants.
Erosion control methods
Rip-rap rocks
Rip-rap rocks are large rocks strategically placed along the shoreline to reduce erosion. These rocks absorb wave energy and act as a barrier, protecting the soil from being washed away.
The use of these rocks is not only effective as natural protection but also aesthetically pleasing, blending seamlessly with the natural landscape.
Furthermore, they create a haven for aquatic life, enhancing the biodiversity of the lake living the area.
Living shorelines
Living shorelines combine the benefits of natural vegetation and complex structures like rip-rap rocks. These shorelines use native grasses, trees, and live stakes in conjunction with rock structures to stabilize the shore, improve water quality, and provide habitat for wildlife.
This approach not only safeguards the natural resources of the property but also fosters a sustainable ecosystem that thrives on the symbiotic relationship between flora and fauna.
Concrete seawalls
In some cases, concrete seawalls may be employed to protect waterfront properties. While effectively preventing erosion, they are considered a rigid structure and may have environmental implications.
Nonetheless, they are a viable option for properties facing severe erosion threats.
Erosion blankets and coir logs
Erosion blankets of organic materials and coir logs are eco-friendly erosion methods. They trap sediment and slow down surface runoff, preventing soil erosion while promoting vegetation growth.
These natural blankets are a natural barrier against erosion, blending seamlessly with the environment while enhancing its ecological value.
Additionally, they are cost-effective, making them an attractive choice for property owners concerned about both environmental sustainability and budget constraints.
The human disturbance factor
Human activities and development near waterfront landscapes can exacerbate erosion. Construction, deforestation, and changes in land use can disrupt natural processes, trapping sediment and leading to accelerated erosion.
Waterfront property owners must consider the impact of their actions on the environment and take preventative measures.
Final words
Erosion control methods serve as guardians of the coast, protecting waterfront living. Whether it's the use of rip rap rocks, living shorelines, or eco-friendly erosion blankets, these strategies safeguard property from erosion, ensure the structural integrity of the shoreline, and maintain the natural beauty of the environment.
Grandparents Thriving in Senior Living Communities
In the tapestry of life, our grandparents are the threads that weave together the past and the present. They carry with them not only the weight of their years but also a treasure trove of wisdom and life experiences.
However, as they age, their needs change, and many families face the challenge of finding the best living arrangements for their elderly loved ones. Senior living communities have emerged as a popular choice, where grandparents can continue to thrive and share their life stories and wisdom with a new generation.
The Journey to Senior Living Communities
As our grandparents age, they often require more care and assistance with daily activities. While some families choose to care for their elderly members at home, senior living communities provide an alternative that allows grandparents to maintain their independence while receiving the support they need.
Memory care is an integral part of many senior living communities, providing specialized support and a safe environment for grandparents dealing with Alzheimer's or other forms of dementia, allowing them to thrive while preserving their cherished life stories and wisdom.
One common concern when considering senior living is the fear of losing connection with the elderly generation. However, these communities are designed to encourage and nurture these connections. Many grandparents find that they have more opportunities to share their life stories and impart their wisdom when living among peers who value their experiences.
A Welcoming Community
Senior living communities are like a tapestry of shared experiences. They foster a sense of belonging and connection among the residents, creating a supportive environment where grandparents can thrive. The friendships that develop in these communities often become the backbone of a fulfilling life during the golden years.
These communities are equipped with various amenities and activities to keep residents engaged and socially active. From gardening clubs to book circles and fitness classes, grandparents have the opportunity to pursue their interests and passions, share their stories, and connect with people who share their enthusiasm. This enables them to continue growing as individuals and as a part of a larger community.
Sharing Stories and Wisdom
Senior living communities often host events and activities that encourage residents to share their life stories and impart their wisdom. These events not only create a sense of continuity between generations but also provide a platform for grandparents to reflect on their experiences and offer guidance to younger residents. The wisdom accumulated over decades is an invaluable resource that can inspire and guide the community's younger members.
Passing Down Traditions
One of the most beautiful aspects of senior living communities is the preservation of traditions. Grandparents often play a crucial role in keeping cultural and family traditions alive. Whether it's sharing stories of their youth, teaching traditional recipes, or participating in festive celebrations, they pass down the customs that define their family's history.
Mentoring and Emotional Support
In senior living communities, grandparents often take on a mentoring role, offering emotional support and guidance to their fellow residents. Their life experiences and lessons provide a source of strength and inspiration for others who may be facing similar challenges.
Senior living communities offer a rich tapestry of life stories, wisdom, and connections that help grandparents thrive in their golden years. These communities not only provide the care and support they need but also create an environment where they can continue to grow, connect with others, and share their invaluable life experiences.
As we embrace the concept of senior living communities, we recognize that our grandparents are not simply aging; they are continuing to contribute to our lives in meaningful ways. The stories they share and the wisdom they impart become an enduring legacy, enriching the lives of both their families and the larger community.
By choosing these communities, we ensure that our grandparents can enjoy their later years surrounded by friends and the warmth of shared experiences while their stories continue to inspire us all.