65 ADHD Quotes to Help You Understand It Better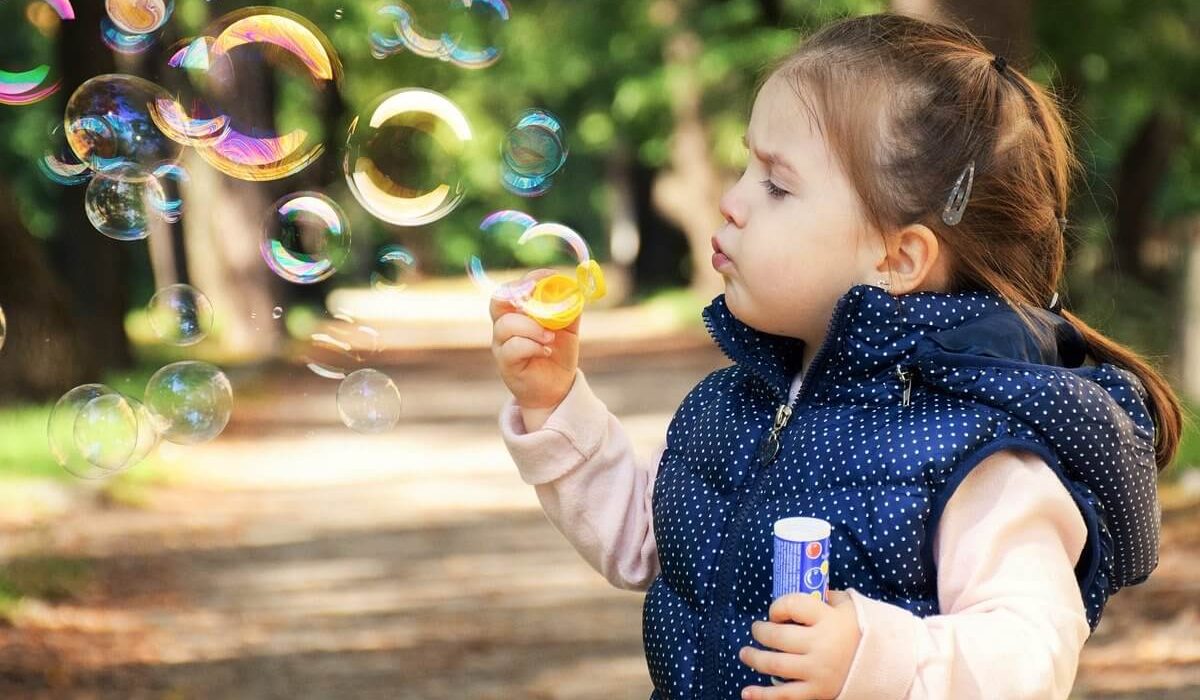 Attention-deficit hyperactivity disorder (ADHD) is a common and known mental illness in children. It affects a good number of adults also.
Attention deficit hyperactivity disorder (ADHD) is a medical condition. It is a neurological disease. The elements of the brain are affected by ADHD. It affects our ability to pay attention, sit still, and behavior management capacity.
ADHD is not a disease that can be prevented or cured. It usually affects a child in class, at home, and in friendships. It happens in children and adolescents and would possibly continue into adulthood. It is mostly seen in the initial school years when a kid begins to pay attention to something.
People seldom identify ADHD as a condition of disability, like other visible disabilities, because ADHD is an invisible medical condition. It demands understanding and acceptance. Individuals with ADHD need some accommodation now and then to satisfy their potential.
ADHD Quotes to Open Our Mind
Picture a room with 1,000 TVs with each TV showing something different. Now try and concentrate on just one TV without getting distracted. –Damian DaViking Aird
Every person with ADHD already knows that destination addiction is part of their disorder. However, if it doesn't have a positive outlet, it can destroy your life. It is not another person that will make your life better; it is the qualities in them that you admire. Incorporate those attributes into your own life and you won't miss a thing. –Shannon L. Alder
ADHD is real and valid. The sooner we recognize the patterns and learn to work with these kids, the better assured we will be that they as adults with being healthy members of society. –Rhonda Van Diest
ADHD is not about knowing what to do, but about doing what one knows. –Dr. Russell Barkley
In the power of fixing the attention lies the most precious of the intellectual habits. –Robert Hall
Nothing like ADHD and a good fight to the death to make time fly. –Rick Riordan
It's more than lack of focus. –Jennifer Lynn
There is no more miserable human being than one in whom nothing is habitual but indecision. –William James
Children and adults with ADHD are not a burden on us. We should not treat them as absent-minded people. Their suffering from ADHD is real and valid. The earlier we understand the patterns and learn to work with ADHD patients, the better they will become healthy social order members. 
To a child, parents and teachers are the most influential person. Their lack of understanding and knowledge about ADHD is disturbing for a child. They should realize that ADHD is not a behavior issue. Instead, it is a mental health issue.
Parents may recognize their kids' learning difficulties early and create an environment that helps them gain self-confidence, self-esteem, and independence.
In most cases, it is evident that teachers face difficulties communicating within their classrooms. We all need to provide an atmosphere in the school that focuses on promoting all students' success.
We have to admit that ADHD is something life-destroying. We can easily manage it if we only take good care and meditation. Above are some life turning quotes on ADHD that can change our attitudes towards the ADHD patient.
Funny ADHD Quotes to Make You Laugh
ADHD is not a disability, it's a different ability.
I may have ADHD but ADHD doesn't have me.
You say potatoe I say potato. You say pinterest I say ADHD crack. Lets call the whole thing meatloaf. Hi.
ADHD is just another word for fun, exciting, and adventurous.
Ask me about my attention deficit disorder or pie or my cat. A dog. I have a bike. Do you like tv? I saw a rock. Hi
I keep getting distracted while trying to read a book about how not to get distracted.
I tried being normal once. Most boring two minutes of my life!
My ADHD makes it hard for me to focus and focus sound like hocus pocus and I really like magic a whole whole lot.
Nothing says work efficiency like panic mode. –Don Roff
I don't have a short attention span, I just… Oh! Look a chicken!
Forgetting to do the thing that helps me not forget to do things is the thing that I forgot to do.
You can teach a turkey to climb a tree, but I'd rather hire a squirrel.
There are a lot of people with ADHD who have unique gifts to offer. People with ADHD work twice as hard as anyone else to maintain a sense of normality.
They are different, and being different is not a bad thing. Sometimes it can prove incredibly good indeed!  They may feel low when others remind them about their poor performances. But a new way to look at it can change everything in life.
Just love your flaws and laugh along with the chaotic moments instead of beating yourself up over them.
Funny quotes about living with ADHD will help you crack a smile after a stressful, disappointing day.
ADHD Quotes for My Son to Keep in Mind
Do not say, that child has ADHD. Say it: He wears the 7R gene. –Gert Van Mol
ADHD is just another word for fun, exciting and adventurous. –Julie Posey
If we run every class the way we run it for kids with ADHD, we'd probably have a much stronger education system. –Robert Reid
ADHD is not a choice or bad parenting. Kids with ADHD work twice as hard as their peers everyday but receive more negative feedback from the world. –DRB
Having a high IQ or being intelligent does not mean ADHD is not a disability. –Y.T.
Even close family members don't understand. They think that my daughter is just spoiled. They don't spend countless hours reading and researching and trying different things to find what works and what doesn't. –C.A.
I wish people simply knew that ADHD is so much more than just "being hyper." –S.S.
I am not absentminded. It is the presence of mind that makes me unaware of everything else. –G.K. Chesterton
Boys are more vulnerable to have ADHD than girls. Parents of a son with ADHD have to go through with child misbehaves, destructive attitudes, and criticize other people.
The painful truth about ADHD is that outsiders can not see it. So when they see the child's misbehaviors, they may assume that the child is a brat and the parents are not good enough. Friends and family may criticize the parent's choices.
ADHD affects the person and the entire family, including parents and the extended family of parental siblings and grandparents. An only a supportive, understanding and loving family can quickly overcome the crises they face due to a son with ADHD.
Such situations may, most of the time, affects the mental peace of your son.
Ask your son to overhear the criticism and advise him to remember the above quotes about ADHD.
ADHD Awareness Quotes to Help Take This Positively
That's the other thing: Even if you're on medication, you still have to treat your body properly and take care of yourself. The idea that ADHD goes away or you grow out of it isn't true. –Ty Pennington
ADHD is a neurological and behavioral disorder that affects not only the person with it, but the entire family, including parents and the extended family of parental siblings and grandparents. It tests the limits of the family's ability to be supportive, understanding and loving. –Dresher Larry
When you have ADHD your home reflects our thought. Disorganized and in disarray. And like with a disorganized house. you can only apologize for your disorganized brain so many time before it becomes exhausting. –Sarah Young
When I first took ADHD medications it was just like the first time I got glasses…the world came into focus. I just wish I could have had them forty years ago. My life would be very different.
For me, anyway, having ADHD is like walking one step in front of a rain cloud, two steps in front of a thunderstorm [and], three steps in front of a tornado. Forgetting things, making careless errors, being confused. … these things can create havoc! The important thing I've learned is to accept errors as quickly as I can, remedy the situation, issue an apology as needed…. and keep moving forward. After all, the sky is clear and the sun is shining up ahead! –LJP
It's like being a cat with 100 people with laser pointers. –Jamie Hynds
ADHD is real and valid. The sooner we recognize the patterns and learn to work with these kids, the better assured we will being that they as adults with be healthy members of society. –Rhonda Van Diest
People may be willing to help you if they can see your physical disability. But in the case of ADHD, which is not visible, people neither consider it nor acknowledge the hardship you and your family are going through. Their comments on the behavior only increase the depression of the kids who have ADHD.
These different kids need someone in their corner to support them. They can continuously come up with new ideas and new things. Kids may have many gifts from their ADHD, including unending creativity, thinking outside the box, energy, enthusiasm, and passion for their interests.
To turn a kid into a specially blessed kid, we all need nothing but to take this ADHD positively. These awareness quotes on ADHD will make you think differently about ADHD.
Short ADHD Quotes for Adults to Save for a Bad Day
Remember that you are not alone. There are others going through the same things. –Adam Levine
If someone told me I could be normal or continue to have ADD, I would take the ADD. –David Neeleman
The diagnosis made me want to prove everyone wrong. I knew that, if I collaborated with Micheal, he could achieve anything he set his mind to. –Debbie Phelps
Normal is overrated. –Lisa Aro
I didn't let ADHD prevent me from achieving my goals, and neither should you. –Howie Mandel
I can only assume what normal is. –Jeffrey Siegel
Movies kind of saved me from shame –Steven Spielberg
Don't be afraid to ask for help, and to admit when you need it. –Charles Schwab
The very traits that once held Ty back are now his greatest assets –Yvonne pennington
You can't change who you are, and you shouldn't be asked to. –Jonathan Mooney
An adult may be diagnosed with ADHD at any stage of his life. But well-aware of the symptoms throughout his life can save him from being alone throughout life.
While you have ADHD for the rest of your life, it will not hold you back if you make your path to get where you want to go.
Adults also can seek help for ADHD. It's never too late. ADHD or learning disabilities would not prevent you from becoming a success.
Many adults with ADHD have proved themselves bright, creative, and funny. So don't dim your energy by trying to fit your outsized personality into society's little box.
David Neelma, JetBlue Airways founder, invented the e-Ticket and established the airline fighting with ADHD. According to him. Disorganization, postponement, inability to focus, and all the other harmful things of ADHD cannot stop you from being creative and able to take risks.
The iconic Hollywood director Steven Spielberg did not let a learning disability hold him back. He claims his movies saved him from shame.
Be inspired by these ADHD quotes, who never stopped believing they could achieve greatness.
Understanding ADHD Quotes All of Us Need to Read
There is no more miserable human being than one in whom nothing is habitual but indecision. –William James
ADHD isn't a bad thing, and you shouldn't feel different from those without ADHD. –Adam Levine
It's like opening 100 tabs in your browser at once and trying to do something different in each one at the same time. Then someone walks up and wants to have a conversation. –Jennifer Arnott
This is a mental health issue, not a behavior issue! People including doctors and schools need to recognize it as such! –Ridge Meadows
Because ADHD is not a visible medical disorder people don't understand that it is just as disabling as those that are very visible. It requires understanding and acceptance that people with ADHD need some accommodations at times to perform to their potential.
Be patient with me. Understand why I do the things I do. Don't yell at me. Believe me, I don't want to have ADHD. –Joane E Richardson
It's like trying to listen to your favorite show with really bad noise disrupting the signal. All the while, loud children are screaming around you and throwing things. –Christine Ashley
Understanding others means to recognize their point of view and accept that it is different from yours. When we know other people's feelings, it can guide our interactions with them.
We may know someone who lives with ADHD around us. No matter how well we know him, it is not easy to understand the condition and how it affects his behavior. Thinking ADHD as bad is nothing but the frame of mind. It can be changed with little inspiration and a different perspective.
The main obstacle to our understanding of a person with ADHD is the incorrect assumption that they can behave like the rest of us.  But in reality, no matter how hard they try, they can not make it possible. The only outcome would be a failure. They are different, we must admit.
ADHD can not be called a disorder, because it may come with so many positive features. People with an ADHD-style nervous system can be great problem-solvers. They are courteous, likable people with a sense of humor.
Attention Deficit Disorder Quotes for Child to Raise Our Attention
ADD is like going through life, carrying a one-man band contraption with a broken strap. –Julia Smith-Ruetz
It is difficult to instruct children because of their natural inattention; the true mode, of course, is to first make our modes interesting to them. –John Locke
I prefer to distinguish ADD as attention abundance disorder. Everything is just so interesting, remarkably at the same time. –Frank Coppola
ADHD can affect every area of your life. –Natasha McCulloch
Having a child with ADHD is like having three children. It's exhausting! –HK
If we run every class the way we run it for kids with ADHD, we'd probably have a much stronger education system. –Robert Reid
I am proud of someone with ADHD and I am proud to support ADHD awareness and acceptance.
Everybody is genius but if you judge a fish by its ability to climb a tree, it will live its whole life believing that it is stupid.
Children with ADHD live in a permanent present and have a hard time learning from the past or looking to the future to see their inevitable consequences.
Consider the qualities that would assure a person's success in life. You may mention being bright, creative, intelligent, and well-liked, hardworking, diligent, etc. Research has proved that children with ADHD can possess all these traits.
Even a child with ADHD can produce lots of high-quality work in a short time.
We hope these inspiring ADHD quotes for Child will help us give proper attention and remind us what is essential.
Living with ADHD Quotes That'll Make You More Peaceful
I am not absentminded. It is the presence of mind that makes me unaware of everything else. –G.K. Chesterton
People with ADHD often have a special feel for life, a way of seeing right into the heart of matters, while others have to reason their way methodically. –Edward M. Hallowell
Forgive your child and yourself nightly. You didn't ask to live with the effects of ADHD any more than did your child. –Martin L. Kutscher
Living with ADHD is like walking up a down escalator. You can get there eventually but the journey is exhausting. –Kathleen Ely
Living with ADHD is like being locked in a room with 100 Televisions and 100 Radios all playing. None of them have power buttons so you can turn them off and the door is locked from the outside. –Sarah Young
When someone is diagnosed with ADHD, it may feel like the universe has conspired against him. No effort or positive thinking will make a difference. Such negative thinking tends to lower self-esteem, which leads to bad choices and even worse reactions.
ADHD can make you blunder and feel short on hope sometimes. The key is to cope with setbacks with grace and pick yourself up. Each time you struggle, it builds your strength and resiliency to carry on.
When things are going wrong, you may remember this will pass, and at the finish line, it will all be worthwhile.
Conclusion
ADHD, the brain disorder, is usually spotted during the early school years when a child begins to have problems paying attention. Identifying it early, plus having a fair treatment and education plan, can help a child or adult manage their symptoms.
We must remember that the population with ADHD have unique gifts to offer. They have stories to tell. They can help others. They can work hard and love the people around them.
Without acknowledgment and acceptance of their ADHD by themselves and others, they may bury their gifts. Suppose they are always working on measuring up and are severely misunderstood by their loved ones.
In that case, they may die with their stories. They may fail to learn to express the love they truly feel for the people. Hug them. Help a friend with ADHD.
7 Things Men Should Do After 50
If you're a middle-aged man, you may have crossed the invisible line from "young and active" to "old and tired." Sure, your friends still tell you that 50 is the new 40. Yet, deep down, maybe it's not that simple. Your doctor tells you to lay off the bacon cheeseburgers because of your high cholesterol. You don't know where to start with all these new apps on your iPhone, and how do those new pants fit?
Now's a great time to take stock of what you want out of life and develop a plan for what comes next – lifestyle changes and finances.
1. Clean Up Your Act
Let's face it, you're not perfect. You're feeling tired and sluggish, and your doctor wants you to cut back on fatty foods. You've been living large for too long.
Start by cutting out a few indulgences – junk food and booze, for instance. You could even replace a few drinks with walking around the block.
2. Don't Suffer in Silence
If you experience erectile dysfunction, go to your doctor to get tested for diabetes or high blood pressure. There's a lot you can do about it now, rather than after you're 50 (and too tired to do anything.. There are medical solutions to erectile dysfunction, such as Viagra. Visit chemistclick.co.uk to check out the available options.
3. Pay Off Your Debts
Your relationships may be in a slump, and your bank account isn't making the cut on its own. Still, some tangible things could get you out of debt. Pick up the phone and call your credit card company and ask them about lower interest rates.
4. Lift Weights
Beat boredom with some physical activity. Lifting weights will do more than just make you feel good about yourself. Instead of feeling frumpy, your muscles will be strong enough to help you stand up straight, walk without a cane, or even lift that box of books.
5. Do Something Nice for Someone Else
It's easy to take for granted everyone around you – your friends and family, your co-workers, and customers (who have no idea they're the reason you can afford a new pair of shoes.. Give people a little love each day by surprising them with flowers or an unexpected gift.
6. Set Goals
Focusing on what you want, instead of what you don't want, will help you make more informed decisions.
Do this by creating a target date for retirement, analysing your financial situation, and setting up a budget to track expenses. Now's the time to start saving, investing, and getting ahead. In the end, you'll have no regrets once you're retired.
7. Start Meditating
When stressed, our brains release stress hormones that make us feel fatigued. Meditating helps you relax and refocus on the present moment instead of the past or future. It's also a great way to stay healthy as you get older.
By following these simple steps, you'll be on your way to a better future and feeling young again. After all, feeling good is half the battle.
14 Tips to Defeat Constant Fatigue
In today's fast-paced society, it's easy to become overwhelmed by the demands of work and life. But no one is immune to the effects of fatigue.
1. Understand the root of your fatigue.
The first step to defeating fatigue is to understand the root cause. Are you getting enough sleep? If you're not getting enough sleep, your body will start to run on empty, and you'll experience fatigue. Make sure to get at least 7 hours of sleep every night to stay energized throughout the day.
2. Exercise regularly.
Exercise has been shown to help increase energy levels and fight fatigue. If you can find time for a good workout, it will help you fight off fatigue throughout the day. You'll be able to remain a good mood and exercising will ensure that your mental health does not deteriorate.
3. Eat healthy foods.
Another key factor in defeating fatigue is eating a healthy diet. Eating healthy foods including whole grains, fruits, and vegetables will help you stay energized and avoid cravings that can lead to fatigue.
4. Avoid over-the-counter medications.
Many people rely on over-the-counter medications to fight off fatigue. However, these medications are often ineffective and can have side effects. If you're feeling tired, try to avoid these medications in favor of more natural remedies.
5. Drink plenty of fluids.
Drink plenty of fluids to stay hydrated. This will help you stay energized and avoid feeling dehydrated.
6. Take supplements.
If you're feeling exhausted, supplementation may be an option for you. Many supplements are natural and can help increase your energy levels. It's always a good idea to consult your primary physician before you take supplements, as you will be able to avoid side effects.
7. Get enough sunlight.
Getting enough sunlight can help you fight fatigue. Exposure to sunlight can increase your energy levels and help you fight off depression.
8. Take breaks.
Taking a break is needed when you experience fatigue. Step away from your work, take a walk, or relax in your favorite chair. This will help you recharge and return with a fresh perspective.
9. Make a schedule.
Setting a schedule can help you stay on track and avoid feeling overwhelmed. Make sure to schedule time for relaxation and rest.
10. Avoid stress.
If you're constantly feeling stressed, it can be difficult to stay alert. Try to find ways to relieve stress and avoid feeling overwhelmed.
11. Avoid stimulants.
Stimulants like caffeine can help you stay alert during the day, but they can also cause fatigue. Avoid using stimulants if you're struggling to stay energized.
12. Use natural remedies.
Many natural remedies can help combat fatigue. Herbal supplements, amino acids, and antioxidants can all help restore balance to the body.
13. Connect with others.
Connecting with others can be a key factor in combating fatigue. Whether it's going for a walk with a friend, attending a yoga class, or joining a social media group, social activities can help boost your energy levels.
14. Also, make sure you're using the right pillows made of natural materials.
When you use a Hungarian goose down pillow, you've invested in a pillow that will give you a good sleep. Depending on how you prefer to sleep, you can always choose from a soft, medium firm, or firm pillow.
Dealing with Baby Blues – You Can Go Through This
Your baby has finally arrived, so why are you sad? If you wonder what is going on with you, learn that there is nothing wrong. You might have developed the baby blues.
We know you imagined the first weeks spent with your little one as serene and blissful. After all, you waited for this moment for nine months. But the reality is not always as we imagine, and time spent with your baby can rapidly turn into an emotional roller coaster in which you no longer know what you feel about this birth. You do not have to be discouraged or disappointed, as these symptoms are usual for a mother who has just given birth. Your body underwent several changes, and hormones might be just as confused as you. No one says motherhood is easy because it is not. It is a huge life transition that requires time and patience, so stop being hard on yourself. One of the most helpful practices in this situation is to respond to the motherhood challenges with kindness and wisdom, understand your body and emotions, and remember the positive things in life.
Do you wonder why you said farewell to your old life and chose one brimming with day-and-night new-born care? Take a deep breath – there might be the baby blues which make you feel this way. Fortunately, there are methods to combat them. So, consider the following recommendations whether you are having a hard day or suffering from the postpartum blues.
What are the baby blues?
The baby blues or postpartum blues are a mild form of anxiety and depression that manifest through feelings of sadness. Although it is often ignored, this medical condition may require specialised help. The baby blues usually strike within a couple of days of giving birth and can last up to several weeks. Mums dealing with postpartum blues often see a symptom improvement after a few weeks, while others can develop a more severe anxiety disorder or perinatal mood (PMAD). Forms of treatment include psychological therapy and medication, so if there is no recovery sign, do not hesitate to call on a physician to address the issue adequately.
Anyway, there is no need to be worried as you are not the only one experiencing some form or another of postpartum blues. There are, in fact, approximately 80% of postpartum mums with this blue mood.
Mood changes, excessive stress, and bouts of sadness are just some of the many symptoms of this medical condition, but let us dig more into the subject and explore the signs that you might suffer from the blues.
Ways to cope with the baby blues
This condition can often be combatted if you are mindful of some helpful practices like:
Get fresh air. Whenever you have the occasion, go for a breath of fresh air. Vitamin D from sunlight can charge your batteries and alleviate postpartum anxiety. Socialisation, exercise, and relaxation are beneficial outdoor activities you can engage in. You can also go on a walk with your baby. If you worry you are not bonding with your baby, this could help. You can even travel with your little one and show them the world as you see it.
Rest when you can. Although the responsibilities are one hundred per cent more when caring for a baby, it is also essential to find time for yourself. It does not have to be extra, just a bit of relaxation when possible. You might be tempted to solve the daily chores when your baby sleeps, but we highly recommend the contrary. Any task can wait since your health is the most important.
Get some sleep. Contrary to what most people say, good sleep hygiene is possible when having a tiny human in the house. Consider resting while your child is napping – this is the best way for you both to cop some z's. If you find it hard to relax, you can indulge in a delicious CBD drink or another cannabidiol product (gummies or tinctures) that can help you calm your mind and fall asleep easier. This cannabis compound has surged in popularity lately, and for a good reason, since it addresses so many problems. Many companies and sites like Organic CBD Nugs sell quality CBD, so finding something to align with your taste and needs should not be too hard.
Be empathetic to yourself. It is not the best moment to be hard on yourself. A baby indeed can change your lifestyle, but this does not mean you have to neglect yourself. Now more than ever, be a friend to yourself. Self-love is never wrong. If there is something that makes you forget about the problems around, be it a therapy session or a foamy bath, go for it and regret nothing. Moreover, you can focus more on caring for your baby if you feel good.
Common symptoms of the baby blues
A significant number of new mothers are prone to experience some of the symptoms that are associated with postpartum blues. These usually occur within the first ten days after the baby is born but can last up to 14 days. During this time, you might endure a roller coaster of emotions that can appear puzzling.
The baby blues are indeed confusing but learn that they are a common condition most mums experience in one form or another. And remember that symptoms are not the same for all mothers, although they can be similar. So, if your sister dealt with mood swings, it is not necessarily for you to have the same issue. Instead, you may experience poor appetite or concentration problems.
Among the most frequent symptoms of postpartum blues are:
crying inexplicably over minor things or feeling weepy
feeling anxious about both your and your baby's health
experiencing insomnia and exhaustion or feeling restless
being constantly irritated
losing appetite
encountering problems in focusing or making decisions
crying spells
forgetfulness
feeling like you are connected with your child
mood changes
The stress of caring for a tiny human, sleep deprivation, and hormonal changes contribute to the symptoms mentioned above and constitute the most important factors leading to the baby blues.