65 ADHD Quotes to Help You Understand It Better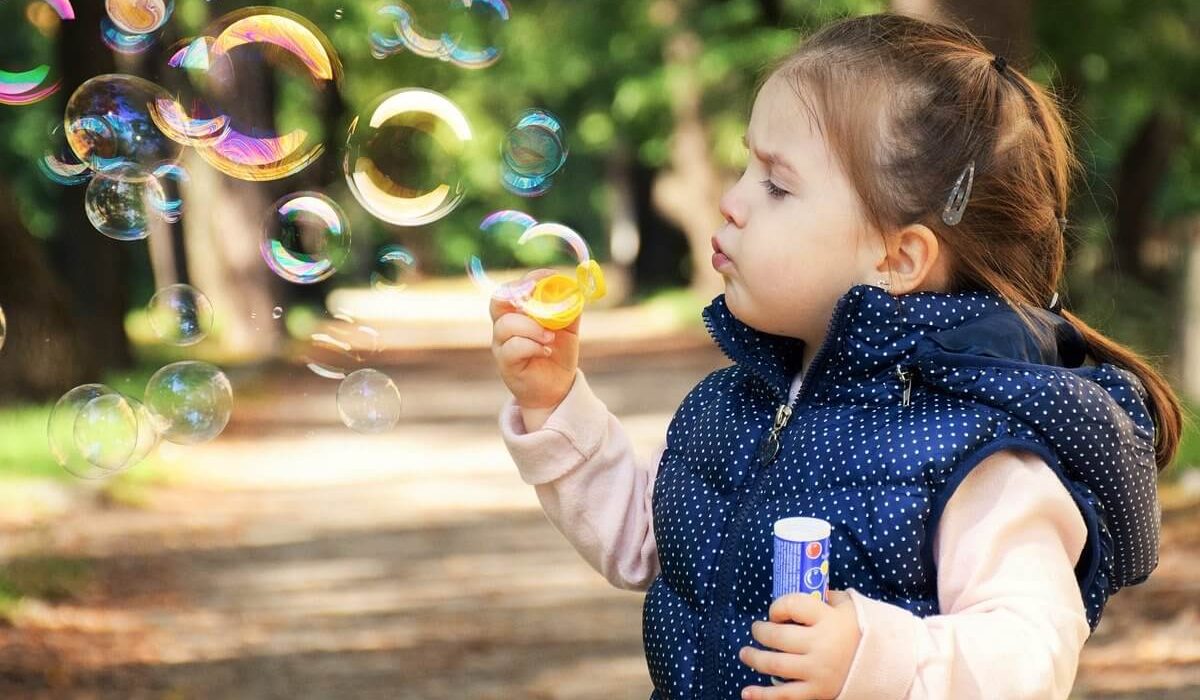 Attention-deficit hyperactivity disorder (ADHD) is a common and known mental illness in children. It affects a good number of adults also.
Attention deficit hyperactivity disorder (ADHD) is a medical condition. It is a neurological disease. The elements of the brain are affected by ADHD. It affects our ability to pay attention, sit still, and behavior management capacity.
ADHD is not a disease that can be prevented or cured. It usually affects a child in class, at home, and in friendships. It happens in children and adolescents and would possibly continue into adulthood. It is mostly seen in the initial school years when a kid begins to pay attention to something.
People seldom identify ADHD as a condition of disability, like other visible disabilities, because ADHD is an invisible medical condition. It demands understanding and acceptance. Individuals with ADHD need some accommodation now and then to satisfy their potential.
ADHD Quotes to Open Our Mind
Picture a room with 1,000 TVs with each TV showing something different. Now try and concentrate on just one TV without getting distracted. –Damian DaViking Aird
Every person with ADHD already knows that destination addiction is part of their disorder. However, if it doesn't have a positive outlet, it can destroy your life. It is not another person that will make your life better; it is the qualities in them that you admire. Incorporate those attributes into your own life and you won't miss a thing. –Shannon L. Alder
ADHD is real and valid. The sooner we recognize the patterns and learn to work with these kids, the better assured we will be that they as adults with being healthy members of society. –Rhonda Van Diest
ADHD is not about knowing what to do, but about doing what one knows. –Dr. Russell Barkley
In the power of fixing the attention lies the most precious of the intellectual habits. –Robert Hall
Nothing like ADHD and a good fight to the death to make time fly. –Rick Riordan
It's more than lack of focus. –Jennifer Lynn
There is no more miserable human being than one in whom nothing is habitual but indecision. –William James
Children and adults with ADHD are not a burden on us. We should not treat them as absent-minded people. Their suffering from ADHD is real and valid. The earlier we understand the patterns and learn to work with ADHD patients, the better they will become healthy social order members. 
To a child, parents and teachers are the most influential person. Their lack of understanding and knowledge about ADHD is disturbing for a child. They should realize that ADHD is not a behavior issue. Instead, it is a mental health issue.
Parents may recognize their kids' learning difficulties early and create an environment that helps them gain self-confidence, self-esteem, and independence.
In most cases, it is evident that teachers face difficulties communicating within their classrooms. We all need to provide an atmosphere in the school that focuses on promoting all students' success.
We have to admit that ADHD is something life-destroying. We can easily manage it if we only take good care and meditation. Above are some life turning quotes on ADHD that can change our attitudes towards the ADHD patient.
Funny ADHD Quotes to Make You Laugh
ADHD is not a disability, it's a different ability.
I may have ADHD but ADHD doesn't have me.
You say potatoe I say potato. You say pinterest I say ADHD crack. Lets call the whole thing meatloaf. Hi.
ADHD is just another word for fun, exciting, and adventurous.
Ask me about my attention deficit disorder or pie or my cat. A dog. I have a bike. Do you like tv? I saw a rock. Hi
I keep getting distracted while trying to read a book about how not to get distracted.
I tried being normal once. Most boring two minutes of my life!
My ADHD makes it hard for me to focus and focus sound like hocus pocus and I really like magic a whole whole lot.
Nothing says work efficiency like panic mode. –Don Roff
I don't have a short attention span, I just… Oh! Look a chicken!
Forgetting to do the thing that helps me not forget to do things is the thing that I forgot to do.
You can teach a turkey to climb a tree, but I'd rather hire a squirrel.
There are a lot of people with ADHD who have unique gifts to offer. People with ADHD work twice as hard as anyone else to maintain a sense of normality.
They are different, and being different is not a bad thing. Sometimes it can prove incredibly good indeed!  They may feel low when others remind them about their poor performances. But a new way to look at it can change everything in life.
Just love your flaws and laugh along with the chaotic moments instead of beating yourself up over them.
Funny quotes about living with ADHD will help you crack a smile after a stressful, disappointing day.
ADHD Quotes for My Son to Keep in Mind
Do not say, that child has ADHD. Say it: He wears the 7R gene. –Gert Van Mol
ADHD is just another word for fun, exciting and adventurous. –Julie Posey
If we run every class the way we run it for kids with ADHD, we'd probably have a much stronger education system. –Robert Reid
ADHD is not a choice or bad parenting. Kids with ADHD work twice as hard as their peers everyday but receive more negative feedback from the world. –DRB
Having a high IQ or being intelligent does not mean ADHD is not a disability. –Y.T.
Even close family members don't understand. They think that my daughter is just spoiled. They don't spend countless hours reading and researching and trying different things to find what works and what doesn't. –C.A.
I wish people simply knew that ADHD is so much more than just "being hyper." –S.S.
I am not absentminded. It is the presence of mind that makes me unaware of everything else. –G.K. Chesterton
Boys are more vulnerable to have ADHD than girls. Parents of a son with ADHD have to go through with child misbehaves, destructive attitudes, and criticize other people.
The painful truth about ADHD is that outsiders can not see it. So when they see the child's misbehaviors, they may assume that the child is a brat and the parents are not good enough. Friends and family may criticize the parent's choices.
ADHD affects the person and the entire family, including parents and the extended family of parental siblings and grandparents. An only a supportive, understanding and loving family can quickly overcome the crises they face due to a son with ADHD.
Such situations may, most of the time, affects the mental peace of your son.
Ask your son to overhear the criticism and advise him to remember the above quotes about ADHD.
ADHD Awareness Quotes to Help Take This Positively
That's the other thing: Even if you're on medication, you still have to treat your body properly and take care of yourself. The idea that ADHD goes away or you grow out of it isn't true. –Ty Pennington
ADHD is a neurological and behavioral disorder that affects not only the person with it, but the entire family, including parents and the extended family of parental siblings and grandparents. It tests the limits of the family's ability to be supportive, understanding and loving. –Dresher Larry
When you have ADHD your home reflects our thought. Disorganized and in disarray. And like with a disorganized house. you can only apologize for your disorganized brain so many time before it becomes exhausting. –Sarah Young
When I first took ADHD medications it was just like the first time I got glasses…the world came into focus. I just wish I could have had them forty years ago. My life would be very different.
For me, anyway, having ADHD is like walking one step in front of a rain cloud, two steps in front of a thunderstorm [and], three steps in front of a tornado. Forgetting things, making careless errors, being confused. … these things can create havoc! The important thing I've learned is to accept errors as quickly as I can, remedy the situation, issue an apology as needed…. and keep moving forward. After all, the sky is clear and the sun is shining up ahead! –LJP
It's like being a cat with 100 people with laser pointers. –Jamie Hynds
ADHD is real and valid. The sooner we recognize the patterns and learn to work with these kids, the better assured we will being that they as adults with be healthy members of society. –Rhonda Van Diest
People may be willing to help you if they can see your physical disability. But in the case of ADHD, which is not visible, people neither consider it nor acknowledge the hardship you and your family are going through. Their comments on the behavior only increase the depression of the kids who have ADHD.
These different kids need someone in their corner to support them. They can continuously come up with new ideas and new things. Kids may have many gifts from their ADHD, including unending creativity, thinking outside the box, energy, enthusiasm, and passion for their interests.
To turn a kid into a specially blessed kid, we all need nothing but to take this ADHD positively. These awareness quotes on ADHD will make you think differently about ADHD.
Short ADHD Quotes for Adults to Save for a Bad Day
Remember that you are not alone. There are others going through the same things. –Adam Levine
If someone told me I could be normal or continue to have ADD, I would take the ADD. –David Neeleman
The diagnosis made me want to prove everyone wrong. I knew that, if I collaborated with Micheal, he could achieve anything he set his mind to. –Debbie Phelps
Normal is overrated. –Lisa Aro
I didn't let ADHD prevent me from achieving my goals, and neither should you. –Howie Mandel
I can only assume what normal is. –Jeffrey Siegel
Movies kind of saved me from shame –Steven Spielberg
Don't be afraid to ask for help, and to admit when you need it. –Charles Schwab
The very traits that once held Ty back are now his greatest assets –Yvonne pennington
You can't change who you are, and you shouldn't be asked to. –Jonathan Mooney
An adult may be diagnosed with ADHD at any stage of his life. But well-aware of the symptoms throughout his life can save him from being alone throughout life.
While you have ADHD for the rest of your life, it will not hold you back if you make your path to get where you want to go.
Adults also can seek help for ADHD. It's never too late. ADHD or learning disabilities would not prevent you from becoming a success.
Many adults with ADHD have proved themselves bright, creative, and funny. So don't dim your energy by trying to fit your outsized personality into society's little box.
David Neelma, JetBlue Airways founder, invented the e-Ticket and established the airline fighting with ADHD. According to him. Disorganization, postponement, inability to focus, and all the other harmful things of ADHD cannot stop you from being creative and able to take risks.
The iconic Hollywood director Steven Spielberg did not let a learning disability hold him back. He claims his movies saved him from shame.
Be inspired by these ADHD quotes, who never stopped believing they could achieve greatness.
Understanding ADHD Quotes All of Us Need to Read
There is no more miserable human being than one in whom nothing is habitual but indecision. –William James
ADHD isn't a bad thing, and you shouldn't feel different from those without ADHD. –Adam Levine
It's like opening 100 tabs in your browser at once and trying to do something different in each one at the same time. Then someone walks up and wants to have a conversation. –Jennifer Arnott
This is a mental health issue, not a behavior issue! People including doctors and schools need to recognize it as such! –Ridge Meadows
Because ADHD is not a visible medical disorder people don't understand that it is just as disabling as those that are very visible. It requires understanding and acceptance that people with ADHD need some accommodations at times to perform to their potential.
Be patient with me. Understand why I do the things I do. Don't yell at me. Believe me, I don't want to have ADHD. –Joane E Richardson
It's like trying to listen to your favorite show with really bad noise disrupting the signal. All the while, loud children are screaming around you and throwing things. –Christine Ashley
Understanding others means to recognize their point of view and accept that it is different from yours. When we know other people's feelings, it can guide our interactions with them.
We may know someone who lives with ADHD around us. No matter how well we know him, it is not easy to understand the condition and how it affects his behavior. Thinking ADHD as bad is nothing but the frame of mind. It can be changed with little inspiration and a different perspective.
The main obstacle to our understanding of a person with ADHD is the incorrect assumption that they can behave like the rest of us.  But in reality, no matter how hard they try, they can not make it possible. The only outcome would be a failure. They are different, we must admit.
ADHD can not be called a disorder, because it may come with so many positive features. People with an ADHD-style nervous system can be great problem-solvers. They are courteous, likable people with a sense of humor.
Attention Deficit Disorder Quotes for Child to Raise Our Attention
ADD is like going through life, carrying a one-man band contraption with a broken strap. –Julia Smith-Ruetz
It is difficult to instruct children because of their natural inattention; the true mode, of course, is to first make our modes interesting to them. –John Locke
I prefer to distinguish ADD as attention abundance disorder. Everything is just so interesting, remarkably at the same time. –Frank Coppola
ADHD can affect every area of your life. –Natasha McCulloch
Having a child with ADHD is like having three children. It's exhausting! –HK
If we run every class the way we run it for kids with ADHD, we'd probably have a much stronger education system. –Robert Reid
I am proud of someone with ADHD and I am proud to support ADHD awareness and acceptance.
Everybody is genius but if you judge a fish by its ability to climb a tree, it will live its whole life believing that it is stupid.
Children with ADHD live in a permanent present and have a hard time learning from the past or looking to the future to see their inevitable consequences.
Consider the qualities that would assure a person's success in life. You may mention being bright, creative, intelligent, and well-liked, hardworking, diligent, etc. Research has proved that children with ADHD can possess all these traits.
Even a child with ADHD can produce lots of high-quality work in a short time.
We hope these inspiring ADHD quotes for Child will help us give proper attention and remind us what is essential.
Living with ADHD Quotes That'll Make You More Peaceful
I am not absentminded. It is the presence of mind that makes me unaware of everything else. –G.K. Chesterton
People with ADHD often have a special feel for life, a way of seeing right into the heart of matters, while others have to reason their way methodically. –Edward M. Hallowell
Forgive your child and yourself nightly. You didn't ask to live with the effects of ADHD any more than did your child. –Martin L. Kutscher
Living with ADHD is like walking up a down escalator. You can get there eventually but the journey is exhausting. –Kathleen Ely
Living with ADHD is like being locked in a room with 100 Televisions and 100 Radios all playing. None of them have power buttons so you can turn them off and the door is locked from the outside. –Sarah Young
When someone is diagnosed with ADHD, it may feel like the universe has conspired against him. No effort or positive thinking will make a difference. Such negative thinking tends to lower self-esteem, which leads to bad choices and even worse reactions.
ADHD can make you blunder and feel short on hope sometimes. The key is to cope with setbacks with grace and pick yourself up. Each time you struggle, it builds your strength and resiliency to carry on.
When things are going wrong, you may remember this will pass, and at the finish line, it will all be worthwhile.
Conclusion
ADHD, the brain disorder, is usually spotted during the early school years when a child begins to have problems paying attention. Identifying it early, plus having a fair treatment and education plan, can help a child or adult manage their symptoms.
We must remember that the population with ADHD have unique gifts to offer. They have stories to tell. They can help others. They can work hard and love the people around them.
Without acknowledgment and acceptance of their ADHD by themselves and others, they may bury their gifts. Suppose they are always working on measuring up and are severely misunderstood by their loved ones.
In that case, they may die with their stories. They may fail to learn to express the love they truly feel for the people. Hug them. Help a friend with ADHD.
From Birch Trees to Breakfast Tables: The Story of Birch Syrup
Have you ever included Birch syrup in your breakfast? Breakfast is often hailed as the meal of the day, and birch syrup has become a popular addition to breakfast tables worldwide. How did this delicious and lesser-known syrup find its way from birch tree bark to our morning plates?
Let's delve into the story behind birch syrup.
The First Step: Harvesting Birch Sap
The journey of birch syrup begins with the collection of sap from birch trees. Unlike maple syrup, which is famous for its sap-producing, birch syrup is more challenging due to its lower sugar content.
Typically, the sap is gathered during spring when temperatures drop below freezing at night but rise above freezing during the day. This temperature fluctuation creates an environment for sap to flow from the roots to the branches of the tree.
To collect the sap, a small hole is drilled into the trunk of a birch tree. A tap is inserted to allow it to flow into a collection container. The process resembles syrup production. Requires a higher volume of sap due to its lower sugar concentration in order to produce birch syrup.
Birch Sap: A Natural Gift
After being gathered, birch sap is often enjoyed in its form as a hydrating beverage. Throughout countries like Russia, Finland, and Canada, birch sap has long been cherished for its revitalizing properties. Finland, in particular, has a rooted tradition of consuming birch sap referred to as "koivunmahla." It is regarded as a source of vitamins. It has been used traditionally as a tonic to support overall well-being.
What Sets Birch Syrup Apart?
In contrast to the sweetness of maple syrup, birch syrup offers a flavor profile. With its hue and complex taste ranging from hints of caramel to bitterness, birch syrup stands out as an adaptable ingredient perfect for both sweet and savory dishes.
The distinctiveness of birch syrup can be attributed to the varying composition of sugars found in birch sap compared to maple sap. Birch sap contains levels of fructose, resulting in a sugary syrup with more nuanced flavors.
The Artistry Behind Transforming Sap into Syrup
Once collected, the process begins to convert birch sap into the birch syrup that we cherish. To create birch syrup, the sap undergoes a boiling process where the water content is evaporated, concentrating the sugars found in the sap.
During this boiling process, it is important to prevent scorching as birch sap has sugar content and can be more prone to burning. It takes an amount of birch sap ranging from 100 to 150 liters to produce one liter of birch syrup. This highlights the labor nature of its production process.
Birch syrup's unique flavor and versatility make it highly sought after in both kitchens and home cooking. Its distinct taste can enhance a variety of dishes ranging from pancakes and waffles to glazes and marinades. However, there are certain side effects of this birch syrup. So consider them before consumption.
In applications, birch syrup can serve as an alternative to traditional sweeteners like maple syrup or honey. Its caramel undertones perfectly complement baked goods such as cakes, cookies, and bread.
On the side, using birch syrup as a glaze or marinade adds depth to meat dishes like grilled pork or roasted chicken. The bitterness of the syrup helps balance out the richness of the meat. Creates a flavor profile.
Beyond its appeal, birch syrup is also valued for its sustainability and potential health benefits.
The process of collecting birch sap does not cause harm to the trees since the holes created from tapping heal quickly, allowing the trees to continue thriving. This sustainable practice ensures that there will always be a supply of birch sap for generations to appreciate.
Additionally, birch syrup contains minerals such as potassium, calcium, magnesium, and zinc. It also possesses antioxidant properties, making it an intriguing option for those who are looking for a syrup that's rich in nutrients.
To sum up
Originating from the birch forests of Scandinavia and North America, birch syrup has gained popularity worldwide and can now be found on breakfast tables and in gourmet kitchens. Its distinct flavor profile, sustainable production methods and potential health benefits have all contributed to its increasing fame.
When you find yourself yearning for something flavorful, consider grabbing a bottle of birch syrup. You can explore its versatility by using it as a topping for your morning pancakes or experimenting with it in dishes. From the birch trees to your breakfast table, birch syrup brings a touch of nature and culinary creativity to enhance your dining experience.
Essential Habits that Can Help You Avoid Unnecessary Stress
If you feel like you are stressed all the time, then it is high time to make some effective lifestyle changes that will help you reduce stress naturally instead of having to rely on meds – or worse – experiencing a mental or nervous breakdown.
When it comes to your routine, you see that it is a set of lifestyle habits, and once you start noticing your habits and what your default mode is in certain situations, you will find it easier to spot the bad habits that are bringing you down or causing stress.
Once you have assessed the bad habits, you will want to turn into your conscious mode of being and replace the bad habits with better ones. Or, you could give yourself a framework where you will reinvent yourself and introduce healthy habits in your life that will help you become the best version of yourself.
Here are some essential habits that will help you live a more productive life without unnecessary stress.
Read on to learn more!
Be Active
If you are living a sedentary lifestyle, it will lead to nothing but stress, anxiety, and, of course, obesity. That said, the worst thing you can do to yourself is become a potato couch. Physical movement can render you great benefits, including mental health benefits.
According to countless studies, people who move their bodies and live an active lifestyle experience less stress and anxiety than those who rarely move. Now, many people join a gym or promise to run and move their bodies every day, but they fail to do so.
If you can relate, you will want to know that the underlying trick is to opt for a workout activity you enjoy. For instance, if you like to run on a treadmill, then you will want to stick to that activity. This way, you are more likely to be consistent with your workout sessions.
In fact, if you do a physical activity you like, including skating or skipping a rope, you will have something to look forward to. This way, you will feel less anxious whenever the term workout pops up in conversations.
Suppose you have a busy lifestyle and rarely find time to hit the gym; in this case, you will want to focus on wrapping up your day the right way so that you don't go to bed feeling stressed. You could go for a walk in the nearby park after work so that you can take your mind off the stress.
Workout doesn't only help you get your heart rate up and pushes your brain to produce good chemicals that are essentially anti-stress, such as serotonin and endocannabinoids. You will instantly improve your mood, and your perspective about the day will change. 
Opt for Marijuana
If you have chronic anxiety, you can get certified online for a marijuana card in Arkansas as a way to manage your anxiety and get into a better mindset. Speaking of marijuana, it is important to mention here that this herb can also help you improve your sleep, which is a potent stress reducer.
However, you will want to get in touch with your healthcare provider and ask them about the recommended dose of marijuana for effective stress management. You can also opt for CBD Oil or CBD tincture and add it to your morning coffee or tea to calm your nerves and relax.
While marijuana is more frequently used for recreational use, CBD, which is a compound of marijuana, is essentially used for inducing a calming effect on the mind. So, you might want to include this herb in your daily life to decrease stress.
Quit Alcohol
We all know someone who has gotten into the vicious cycle of alcohol to deal with stress. However, alcohol only worsens stress, so you will want to avoid alcohol at all costs. Undoubtedly, there might be some truth behind the notion that alcohol can potentially decrease stress; however, you will want to know how alcohol impacts your mind and body.
You might want to see alcohol as a sedative that impacts the central nervous system in a way that it can give the drinker the appearance of false courage, which can simultaneously help the drinker take their mind off their problems. So, alcohol can temporarily boost your mood and help you feel relaxed, but alcohol is not the cure.
Alcohol essentially interferes with the brain's neurotransmitters, responsible for better mental health. This interference leads to a chemical imbalance in the mind that can worsen anxiety symptoms.
So, if you want to bid farewell to stress and anxiety, you will want to steer clear of alcohol. Often, alcohol and tobacco go hand-in-hand, so we also recommend quitting tobacco cigarettes. If you are struggling with going cold turkey, you will want to transition to e-cigs first, as e-cigs contain fewer toxins than tobacco cigs.
Journaling
You can also opt for journaling to boost your emotional and mental well-being. We live in a world that is dominated by tech gadgets, which has somehow decreased the beauty of using pen and paper to jot down one's thoughts.
However, if you are looking for a natural way to calm your mind and put things into perspective, then you will want to find a healthy way to express your thoughts and emotions. Journaling can become your ideal way to let it all out and feel good daily.
You can find an outlet for your concerns, fears, and problems by writing it all out. You can also track down your daily symptoms and recognize the things that trigger you, which will eventually help you find a way to control your emotions.
Journaling also provides you with an ideal platform to indulge in positive self-talk and reassess situations that might have made you feel stressed and anxious.
Soon, you will start seeing your diary as your best friend that you can confide in and instantly feel better. You can also use the diary to practice gratitude and feel better about life. 
The Link Between Foot Health and Mental Well-being
In today's fast-paced world, the importance of mental well-being cannot be overstated. While many factors contribute to our mental health, one often overlooked aspect is foot health. Surprisingly, there's a significant link between the health of our feet and our mental well-being. Dive with us into this connection between foot health and the state of our mind.
The Foundation of Our Body: Our Feet
Our feet, comprising 26 bones, 33 joints, and over 100 muscles, tendons, and ligaments, are the foundation of our body. They bear our weight, help us move, and connect us to the ground. Like a building's foundation, the entire structure (our body) can be affected if our feet are not in optimal condition.
How Foot Health Impacts Mental Well-being
Pain and Discomfort: Chronic foot pain, whether due to injury, deformities, or conditions like plantar fasciitis, can be debilitating. Persistent pain can lead to frustration, anxiety, and even depression. The constant discomfort can disrupt sleep, leading to fatigue and mood swings. Finding proper footwear can make a difference in managing pain for those dealing with plantar fasciitis. Additionally, seeking timely medical intervention and therapy can aid in alleviating symptoms and improving quality of life. Regular foot care routines, including stretches and massages, can relieve and prevent further complications.
Mobility and Independence: Healthy feet are crucial for mobility. Foot problems can limit our mobility, leading to a sedentary lifestyle. Reduced physical activity has been linked to mental health issues like depression and anxiety. Moreover, losing independence can lead to feelings of helplessness and decreased self-esteem. Maintaining foot health becomes even more critical as we age to ensure continued independence and the ability to perform daily tasks without assistance.
Physical Activity: Regular physical activity releases endorphins, the body's natural painkillers and mood elevators. Foot problems can hinder participation in physical activities, depriving the body of these beneficial endorphins. This can result in a decline in mood and overall mental health. Engaging in low-impact exercises, tailored to one's foot condition, can still offer the benefits of endorphin release and keep the body active.
Self-perception and Confidence: Our self-perception can be influenced by how we feel about our feet. Conditions like fungal infections or foot odor can lead to embarrassment and social withdrawal. Avoiding social situations can lead to feelings of isolation and negatively impact mental well-being. Proper foot hygiene and seeking treatments for foot-related issues can boost confidence, allowing individuals to engage more freely in social interactions and maintain positive mental health.
The Psychological Benefits of Foot Care
Prioritizing foot health can have several psychological benefits:
Stress Relief: Foot massages and reflexology reduce stress and induce relaxation. The feet have numerous pressure points connected to various parts of the body. Stimulating these points can promote relaxation and alleviate stress. Furthermore, focusing on foot care can serve as a form of mindfulness, drawing attention away from daily stressors and allowing the mind to reset. The rhythmic motions involved in foot care can be therapeutic, creating a sense of calm and tranquility.
Improved Sleep: Addressing foot pain and discomfort can enhance quality of sleep. A good night's sleep is essential for mental clarity, mood regulation, and overall well-being. Chronic foot pain can lead to restless nights, making it challenging to achieve deep, restorative sleep. By addressing and managing foot issues, one can remove this barrier to restful slumber, leading to more energized and productive days.
Boosted Self-esteem: Taking care of one's feet through regular pedicures or simply keeping them clean and moisturized can boost self-confidence. Feeling good about one's feet can translate to a more positive self-image. Additionally, well-maintained feet can enhance one's overall appearance, leading to increased confidence in social situations. Investing in foot health not only ensures physical comfort but also fosters a sense of pride and self-worth, reinforcing the interconnectedness of physical and mental well-being.
Conclusion
The link between foot health and mental well-being is undeniable. While it's easy to overlook our feet, they are pivotal to our health and happiness. By prioritizing foot care, we ensure our physical well-being and promote mental wellness. Whether through regular check-ups with a podiatrist, indulging in foot massages, or simply wearing comfortable shoes, taking steps to care for our feet can profoundly affect our mental state. Remember, a happy foot leads to a happy mind!