65 ADHD Quotes to Help You Understand It Better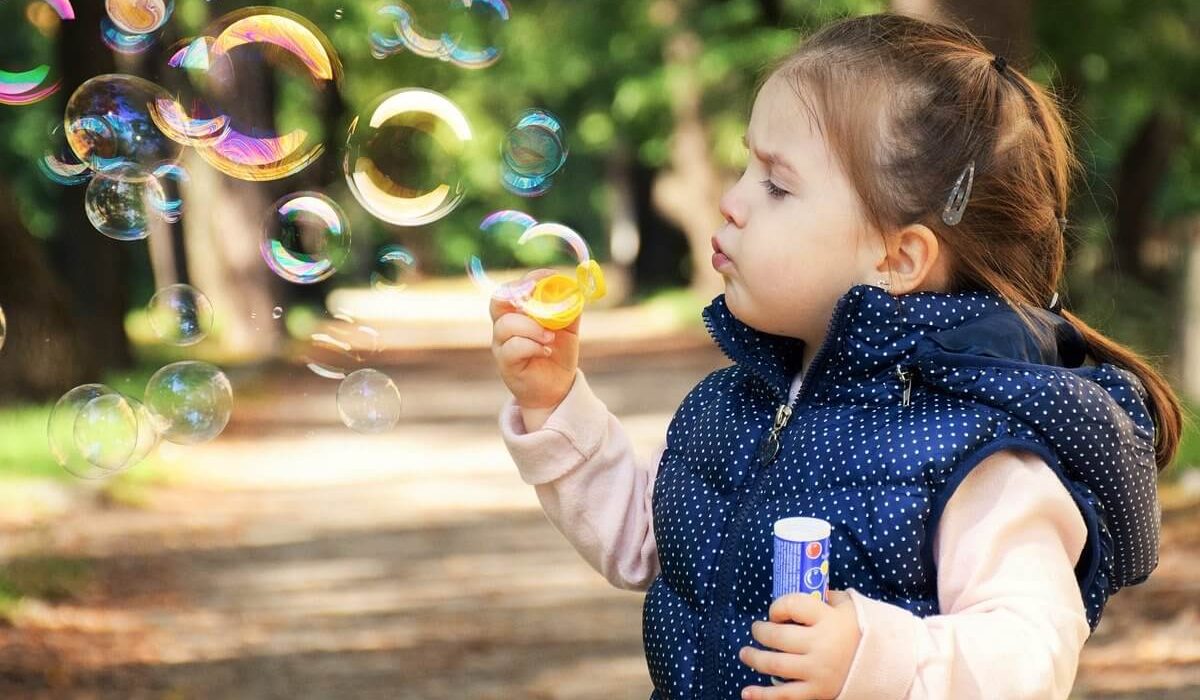 Attention-deficit hyperactivity disorder (ADHD) is a common and known mental illness in children. It affects a good number of adults also.
Attention deficit hyperactivity disorder (ADHD) is a medical condition. It is a neurological disease. The elements of the brain are affected by ADHD. It affects our ability to pay attention, sit still, and behavior management capacity.
ADHD is not a disease that can be prevented or cured. It usually affects a child in class, at home, and in friendships. It happens in children and adolescents and would possibly continue into adulthood. It is mostly seen in the initial school years when a kid begins to pay attention to something.
People seldom identify ADHD as a condition of disability, like other visible disabilities, because ADHD is an invisible medical condition. It demands understanding and acceptance. Individuals with ADHD need some accommodation now and then to satisfy their potential.
ADHD Quotes to Open Our Mind
Picture a room with 1,000 TVs with each TV showing something different. Now try and concentrate on just one TV without getting distracted. –Damian DaViking Aird
Every person with ADHD already knows that destination addiction is part of their disorder. However, if it doesn't have a positive outlet, it can destroy your life. It is not another person that will make your life better; it is the qualities in them that you admire. Incorporate those attributes into your own life and you won't miss a thing. –Shannon L. Alder
ADHD is real and valid. The sooner we recognize the patterns and learn to work with these kids, the better assured we will be that they as adults with being healthy members of society. –Rhonda Van Diest
ADHD is not about knowing what to do, but about doing what one knows. –Dr. Russell Barkley
In the power of fixing the attention lies the most precious of the intellectual habits. –Robert Hall
Nothing like ADHD and a good fight to the death to make time fly. –Rick Riordan
It's more than lack of focus. –Jennifer Lynn
There is no more miserable human being than one in whom nothing is habitual but indecision. –William James
Children and adults with ADHD are not a burden on us. We should not treat them as absent-minded people. Their suffering from ADHD is real and valid. The earlier we understand the patterns and learn to work with ADHD patients, the better they will become healthy social order members. 
To a child, parents and teachers are the most influential person. Their lack of understanding and knowledge about ADHD is disturbing for a child. They should realize that ADHD is not a behavior issue. Instead, it is a mental health issue.
Parents may recognize their kids' learning difficulties early and create an environment that helps them gain self-confidence, self-esteem, and independence.
In most cases, it is evident that teachers face difficulties communicating within their classrooms. We all need to provide an atmosphere in the school that focuses on promoting all students' success.
We have to admit that ADHD is something life-destroying. We can easily manage it if we only take good care and meditation. Above are some life turning quotes on ADHD that can change our attitudes towards the ADHD patient.
Funny ADHD Quotes to Make You Laugh
ADHD is not a disability, it's a different ability.
I may have ADHD but ADHD doesn't have me.
You say potatoe I say potato. You say pinterest I say ADHD crack. Lets call the whole thing meatloaf. Hi.
ADHD is just another word for fun, exciting, and adventurous.
Ask me about my attention deficit disorder or pie or my cat. A dog. I have a bike. Do you like tv? I saw a rock. Hi
I keep getting distracted while trying to read a book about how not to get distracted.
I tried being normal once. Most boring two minutes of my life!
My ADHD makes it hard for me to focus and focus sound like hocus pocus and I really like magic a whole whole lot.
Nothing says work efficiency like panic mode. –Don Roff
I don't have a short attention span, I just… Oh! Look a chicken!
Forgetting to do the thing that helps me not forget to do things is the thing that I forgot to do.
You can teach a turkey to climb a tree, but I'd rather hire a squirrel.
There are a lot of people with ADHD who have unique gifts to offer. People with ADHD work twice as hard as anyone else to maintain a sense of normality.
They are different, and being different is not a bad thing. Sometimes it can prove incredibly good indeed!  They may feel low when others remind them about their poor performances. But a new way to look at it can change everything in life.
Just love your flaws and laugh along with the chaotic moments instead of beating yourself up over them.
Funny quotes about living with ADHD will help you crack a smile after a stressful, disappointing day.
ADHD Quotes for My Son to Keep in Mind
Do not say, that child has ADHD. Say it: He wears the 7R gene. –Gert Van Mol
ADHD is just another word for fun, exciting and adventurous. –Julie Posey
If we run every class the way we run it for kids with ADHD, we'd probably have a much stronger education system. –Robert Reid
ADHD is not a choice or bad parenting. Kids with ADHD work twice as hard as their peers everyday but receive more negative feedback from the world. –DRB
Having a high IQ or being intelligent does not mean ADHD is not a disability. –Y.T.
Even close family members don't understand. They think that my daughter is just spoiled. They don't spend countless hours reading and researching and trying different things to find what works and what doesn't. –C.A.
I wish people simply knew that ADHD is so much more than just "being hyper." –S.S.
I am not absentminded. It is the presence of mind that makes me unaware of everything else. –G.K. Chesterton
Boys are more vulnerable to have ADHD than girls. Parents of a son with ADHD have to go through with child misbehaves, destructive attitudes, and criticize other people.
The painful truth about ADHD is that outsiders can not see it. So when they see the child's misbehaviors, they may assume that the child is a brat and the parents are not good enough. Friends and family may criticize the parent's choices.
ADHD affects the person and the entire family, including parents and the extended family of parental siblings and grandparents. An only a supportive, understanding and loving family can quickly overcome the crises they face due to a son with ADHD.
Such situations may, most of the time, affects the mental peace of your son.
Ask your son to overhear the criticism and advise him to remember the above quotes about ADHD.
ADHD Awareness Quotes to Help Take This Positively
That's the other thing: Even if you're on medication, you still have to treat your body properly and take care of yourself. The idea that ADHD goes away or you grow out of it isn't true. –Ty Pennington
ADHD is a neurological and behavioral disorder that affects not only the person with it, but the entire family, including parents and the extended family of parental siblings and grandparents. It tests the limits of the family's ability to be supportive, understanding and loving. –Dresher Larry
When you have ADHD your home reflects our thought. Disorganized and in disarray. And like with a disorganized house. you can only apologize for your disorganized brain so many time before it becomes exhausting. –Sarah Young
When I first took ADHD medications it was just like the first time I got glasses…the world came into focus. I just wish I could have had them forty years ago. My life would be very different.
For me, anyway, having ADHD is like walking one step in front of a rain cloud, two steps in front of a thunderstorm [and], three steps in front of a tornado. Forgetting things, making careless errors, being confused. … these things can create havoc! The important thing I've learned is to accept errors as quickly as I can, remedy the situation, issue an apology as needed…. and keep moving forward. After all, the sky is clear and the sun is shining up ahead! –LJP
It's like being a cat with 100 people with laser pointers. –Jamie Hynds
ADHD is real and valid. The sooner we recognize the patterns and learn to work with these kids, the better assured we will being that they as adults with be healthy members of society. –Rhonda Van Diest
People may be willing to help you if they can see your physical disability. But in the case of ADHD, which is not visible, people neither consider it nor acknowledge the hardship you and your family are going through. Their comments on the behavior only increase the depression of the kids who have ADHD.
These different kids need someone in their corner to support them. They can continuously come up with new ideas and new things. Kids may have many gifts from their ADHD, including unending creativity, thinking outside the box, energy, enthusiasm, and passion for their interests.
To turn a kid into a specially blessed kid, we all need nothing but to take this ADHD positively. These awareness quotes on ADHD will make you think differently about ADHD.
Short ADHD Quotes for Adults to Save for a Bad Day
Remember that you are not alone. There are others going through the same things. –Adam Levine
If someone told me I could be normal or continue to have ADD, I would take the ADD. –David Neeleman
The diagnosis made me want to prove everyone wrong. I knew that, if I collaborated with Micheal, he could achieve anything he set his mind to. –Debbie Phelps
Normal is overrated. –Lisa Aro
I didn't let ADHD prevent me from achieving my goals, and neither should you. –Howie Mandel
I can only assume what normal is. –Jeffrey Siegel
Movies kind of saved me from shame –Steven Spielberg
Don't be afraid to ask for help, and to admit when you need it. –Charles Schwab
The very traits that once held Ty back are now his greatest assets –Yvonne pennington
You can't change who you are, and you shouldn't be asked to. –Jonathan Mooney
An adult may be diagnosed with ADHD at any stage of his life. But well-aware of the symptoms throughout his life can save him from being alone throughout life.
While you have ADHD for the rest of your life, it will not hold you back if you make your path to get where you want to go.
Adults also can seek help for ADHD. It's never too late. ADHD or learning disabilities would not prevent you from becoming a success.
Many adults with ADHD have proved themselves bright, creative, and funny. So don't dim your energy by trying to fit your outsized personality into society's little box.
David Neelma, JetBlue Airways founder, invented the e-Ticket and established the airline fighting with ADHD. According to him. Disorganization, postponement, inability to focus, and all the other harmful things of ADHD cannot stop you from being creative and able to take risks.
The iconic Hollywood director Steven Spielberg did not let a learning disability hold him back. He claims his movies saved him from shame.
Be inspired by these ADHD quotes, who never stopped believing they could achieve greatness.
Understanding ADHD Quotes All of Us Need to Read
There is no more miserable human being than one in whom nothing is habitual but indecision. –William James
ADHD isn't a bad thing, and you shouldn't feel different from those without ADHD. –Adam Levine
It's like opening 100 tabs in your browser at once and trying to do something different in each one at the same time. Then someone walks up and wants to have a conversation. –Jennifer Arnott
This is a mental health issue, not a behavior issue! People including doctors and schools need to recognize it as such! –Ridge Meadows
Because ADHD is not a visible medical disorder people don't understand that it is just as disabling as those that are very visible. It requires understanding and acceptance that people with ADHD need some accommodations at times to perform to their potential.
Be patient with me. Understand why I do the things I do. Don't yell at me. Believe me, I don't want to have ADHD. –Joane E Richardson
It's like trying to listen to your favorite show with really bad noise disrupting the signal. All the while, loud children are screaming around you and throwing things. –Christine Ashley
Understanding others means to recognize their point of view and accept that it is different from yours. When we know other people's feelings, it can guide our interactions with them.
We may know someone who lives with ADHD around us. No matter how well we know him, it is not easy to understand the condition and how it affects his behavior. Thinking ADHD as bad is nothing but the frame of mind. It can be changed with little inspiration and a different perspective.
The main obstacle to our understanding of a person with ADHD is the incorrect assumption that they can behave like the rest of us.  But in reality, no matter how hard they try, they can not make it possible. The only outcome would be a failure. They are different, we must admit.
ADHD can not be called a disorder, because it may come with so many positive features. People with an ADHD-style nervous system can be great problem-solvers. They are courteous, likable people with a sense of humor.
Attention Deficit Disorder Quotes for Child to Raise Our Attention
ADD is like going through life, carrying a one-man band contraption with a broken strap. –Julia Smith-Ruetz
It is difficult to instruct children because of their natural inattention; the true mode, of course, is to first make our modes interesting to them. –John Locke
I prefer to distinguish ADD as attention abundance disorder. Everything is just so interesting, remarkably at the same time. –Frank Coppola
ADHD can affect every area of your life. –Natasha McCulloch
Having a child with ADHD is like having three children. It's exhausting! –HK
If we run every class the way we run it for kids with ADHD, we'd probably have a much stronger education system. –Robert Reid
I am proud of someone with ADHD and I am proud to support ADHD awareness and acceptance.
Everybody is genius but if you judge a fish by its ability to climb a tree, it will live its whole life believing that it is stupid.
Children with ADHD live in a permanent present and have a hard time learning from the past or looking to the future to see their inevitable consequences.
Consider the qualities that would assure a person's success in life. You may mention being bright, creative, intelligent, and well-liked, hardworking, diligent, etc. Research has proved that children with ADHD can possess all these traits.
Even a child with ADHD can produce lots of high-quality work in a short time.
We hope these inspiring ADHD quotes for Child will help us give proper attention and remind us what is essential.
Living with ADHD Quotes That'll Make You More Peaceful
I am not absentminded. It is the presence of mind that makes me unaware of everything else. –G.K. Chesterton
People with ADHD often have a special feel for life, a way of seeing right into the heart of matters, while others have to reason their way methodically. –Edward M. Hallowell
Forgive your child and yourself nightly. You didn't ask to live with the effects of ADHD any more than did your child. –Martin L. Kutscher
Living with ADHD is like walking up a down escalator. You can get there eventually but the journey is exhausting. –Kathleen Ely
Living with ADHD is like being locked in a room with 100 Televisions and 100 Radios all playing. None of them have power buttons so you can turn them off and the door is locked from the outside. –Sarah Young
When someone is diagnosed with ADHD, it may feel like the universe has conspired against him. No effort or positive thinking will make a difference. Such negative thinking tends to lower self-esteem, which leads to bad choices and even worse reactions.
ADHD can make you blunder and feel short on hope sometimes. The key is to cope with setbacks with grace and pick yourself up. Each time you struggle, it builds your strength and resiliency to carry on.
When things are going wrong, you may remember this will pass, and at the finish line, it will all be worthwhile.
Conclusion
ADHD, the brain disorder, is usually spotted during the early school years when a child begins to have problems paying attention. Identifying it early, plus having a fair treatment and education plan, can help a child or adult manage their symptoms.
We must remember that the population with ADHD have unique gifts to offer. They have stories to tell. They can help others. They can work hard and love the people around them.
Without acknowledgment and acceptance of their ADHD by themselves and others, they may bury their gifts. Suppose they are always working on measuring up and are severely misunderstood by their loved ones.
In that case, they may die with their stories. They may fail to learn to express the love they truly feel for the people. Hug them. Help a friend with ADHD.
5 Common Senior Health Issues/Challenges That You Should be Aware of
Some of these diseases or health challenges are more common than others, but seniors, as a specific patient segment, can be more prone to all these conditions. As such, these are the illnesses or afflictions that we should all know about. We will all grow older and will all probably have an older person in our family. Hence it is information that we may one day need.
1. Osteoarthritis
This is the most common form of arthritis and causes stiffness in the joints and bones. It can cause serious movement problems in older adults and adversely affect normal routines in later life. Look out for early symptoms of poor movement and stiffness in cold weather, and don't simply medicate but arrange for a professional to conduct a scan or check to see if the bones and joints require any support or can be treated.
2. Nutrition and maintenance of weight
Eating the right food and eating enough of it to maintain your weight in your senior years is one of the major concerns. It is thus paramount to have a noted, set diet that can be followed on a regular basis. Many older adults or seniors also experience a lack of moisture that affects swallowing, otherwise known as dysphagia. It is often ignored and can cause further problems down the line. Knowing about and understanding products such as SimplyThick can be part of the solution and will assist the older person in swallowing, thus maintaining weight.
3. Depression and mental health challenges
Depression and mental health challenges can affect people of all ages, but older people are most at risk of loneliness which can be the cause of severe depression. This will then adversely affect or cause an early onset of memory disorders. It's important to discuss mental health with seniors and make them aware of available support services.
4. Diabetes
When the blood glucose levels are affected, rising below accepted healthy levels, it is termed diabetes. It is a serious disease that affects a large proportion of the elderly population across the globe and especially in America. With the associated rise in obesity and an ongoing love affair with fast and processed foods, Americans' sugar levels are spiking, and diabetes is the result. Ensure that blood sugar levels are tested and that older adults are well hydrated at all times.
5. Heart/pulmonary disease
Emphysema and chronic obstructive pulmonary disease (COPD) are the main issues affecting seniors. Breathing can become impaired by the weakening of muscle in the chest area and in the weakening of the heart tissue itself. Any heart inflictions will be best spotted by a medical practitioner, and thus any chest pain, difficulty breathing, and the like should be immediately referred to a physician or medical practitioner for advice.
Whether you live with an older person, provide care, or are just interested in your own aging process, you need to be aware of the aforementioned issues and health challenges.
Dementia FAQs for Senior Citizens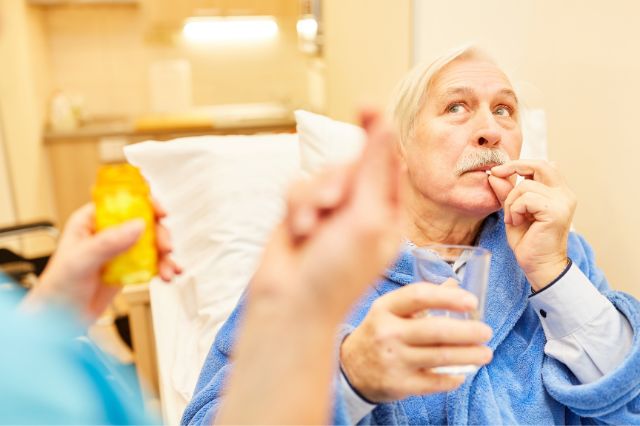 Dementia is a disease that dramatically affects an individual's memory, thinking, and social skills. It can be an arduous journey for both the senior citizen with dementia and their loved ones who care for them. Therefore, it is essential to familiarize yourself with resources available to those affected by dementia so you know the necessary facts to make informed decisions about providing support and care. This blog post will answer some of the most frequently asked questions related to dementia in senior citizens. Hence, you should feel more equipped to tackle any challenges associated with this complex condition.
What is dementia, and what are the causes of it in seniors?
Dementia is a progressive disorder that impacts a person's ability to think and remember. It can also cause changes in people's mood and behavior. While there is still much to learn about dementia, researchers believe a variety of factors can contribute to its development in seniors. These factors include genetics, the buildup of specific proteins in the brain, and lifestyle choices such as diet and exercise. Nevertheless, it's important to remember that dementia does not have a single cause. Instead, it is the result of multiple factors interacting over time. While you may not be able to prevent dementia, you can reduce the risk by staying active, eating healthily, and staying mentally engaged.
Symptoms of dementia and how to recognize them in a loved one
Dementia is a progressive and degenerative brain disorder that can affect anyone, and recognizing its symptoms in your loved ones can be challenging. One of the most common symptoms of dementia is memory loss, which can range from forgetting recent events to not remembering the identities of close family members and friends. Communication difficulties and mood, personality, and behavior changes are typical signs of dementia. These may include apathy, depression, irritability, and mood swings. If you notice these symptoms, speaking to your loved one's doctor as soon as possible is essential, as early diagnosis and treatment can significantly improve their quality of life. It is crucial to be patient and offer support, love, and care to your loved ones struggling with dementia, as it can be a difficult journey for both the patients and their loved ones.
You may find yourself asking: Do I have dementia? If this is the case, take the time to reflect on the signs mentioned earlier. If you feel like you're exhibiting them, scheduling an appointment with your doctor is best.
Treatment options for dementia and how to access them
Coping with dementia can be a challenging journey, not only for the affected patient but also for their loved ones. Luckily, various treatment options are now available to help patients manage their symptoms and improve their quality of life. From medication to therapy, these treatments can help to slow down the progression of this unpleasant disease and provide a sense of comfort to patients. However, accessing these treatment options can sometimes be challenging. It's essential to seek guidance from a healthcare professional and explore different resources available in your community. With a bit of support and guidance, patients and their families can work together to access the best treatment options for their unique situations.
Resources available to caregivers of people with dementia
Caring for a loved one with dementia can be a challenging and emotional experience. Fortunately, there are actually many resources available to help caregivers provide the best possible care for their loved ones, while also fully taking care of themselves. Support groups—both online and in-person—can connect caregivers with others who are going through similar experiences. Educational programs and training sessions can provide valuable information on how to manage dementia-related behaviors and symptoms. Respite care services can give caregivers a much-needed break, allowing them to recharge and care for their physical and emotional well-being. By taking advantage of these useful resources, caregivers can find the support they need to provide compassionate and effective care to their loved ones with dementia.
How Do Effective Products for Hair Growth Work?
Hair growth is a common concern for many individuals seeking to enhance the health and thickness of their hair.
While there are numerous products on the market that promote to claim hair growth, it's essential to understand how these products work. For example, hair growth shampoo and supplements for hair growth are products that have ingredients that contribute to their effectiveness. By choosing the right products and understanding their mechanisms, you can make informed decisions for your hair care routine.
What are key products for promoting hair growth?
One of the key products for promoting hair growth is hair growth shampoo. These shampoos are specifically formulated with natural ingredients that have been clinically proven to stimulate hair growth and improve overall hair health. For example, ingredients like Ecklonia Cava and Panax Ginseng are often included in these shampoos due to their hair-nourishing properties. These ingredients work together to provide essential vitamins and minerals directly to the hair and scalp, nourishing the hair follicles and stimulating growth.
Regular use of a hair growth shampoo can have several beneficial effects on the hair. Firstly, it strengthens the hair follicles, reducing the risk of breakage and hair loss. This is crucial because healthy, strong hair follicles are better able to support hair growth. Secondly, shampoo nourishes the hair and scalp, providing the necessary nutrients to support the growth of healthy hair strands. As a result, the overall quality and appearance of the hair improve over time.
In addition to hair growth shampoos, supplements can also play a vital role in promoting hair growth. Hair growth supplements are designed to provide the body with essential nutrients that support hair health from within. These supplements typically contain a blend of vitamins, minerals, and plant-based extracts that have been scientifically shown to promote hair growth and prevent hair loss.
What are key ingredients for promoting hair growth?
One key ingredient often found in effective hair growth supplements is biotin, which is a B vitamin. Biotin plays a crucial role in the production of keratin, a protein that makes up the structure of the hair. By ensuring an adequate supply of biotin, hair growth supplements support the body's ability to produce healthy hair strands.
When considering hair growth products, it's important to choose those that are formulated with high-quality ingredients and free from harmful chemicals. Look for products from reputable brands that prioritize the safety and efficacy of their formulations. By selecting products that are free from harsh chemicals, sulphates, and parabens, you can ensure that your hair and scalp are not exposed to potential irritants that may hinder hair growth.
How to achieve optimal results?
To achieve optimal results, it's essential to incorporate hair growth shampoo and supplements into your daily hair care routine. Consistency is key when using these products, as it takes time for the hair follicles to respond to the nourishment and stimulation provided. Over time, with regular use, you can expect to see improvements in the thickness, strength, and overall quality of your hair.
Here are some key steps to help you maximize the effectiveness of hair growth products and promote healthy hair growth:
Follow a Healthy Diet: Nutritional deficiencies can contribute to hair loss and slow growth. Ensure that you have a well-balanced diet rich in vitamins, minerals, and protein. Include foods like fruits, vegetables, lean proteins, whole grains, and healthy fats in your meals to provide your body with the necessary nutrients for hair growth.


Stay Hydrated: Drinking an adequate amount of water is essential for overall hair health. Proper hydration helps in maintaining scalp health and supporting the growth of healthy hair strands. Aim to drink at least 8 glasses of water daily.


Choose the Right Products and Follow instructions: Select hair growth products that are suitable for your hair type and address your specific concerns. Look for products with natural ingredients that are known to promote hair growth and are free from harsh chemicals that can damage the hair and scalp. When you bought hair growth products, carefully read the instructions provided with the hair growth products and follow them as recommended. Each product may have specific usage guidelines and application methods to maximize its effectiveness.


Avoid Excessive Heat and Styling: Excessive heat from styling tools like blow dryers, straighteners, and curling irons can damage the hair and hinder growth. Limit the use of heat styling tools and opt for heat-protectant products when necessary. Embrace air drying and gentle styling techniques to minimize damage.


Manage Stress: Chronic stress can contribute to hair loss and hinder hair growth. Practice stress management techniques such as exercise, meditation, deep breathing, or engaging in activities you enjoy to reduce stress levels. Prioritizing self-care and overall well-being can positively impact your hair health.
Conclusion
In conclusion, effective products for hair growth, such as hair growth shampoo and supplements, work by nourishing the hair follicles, providing essential nutrients, and stimulating growth. These products are formulated with natural ingredients that have been scientifically proven to support hair health. By choosing high-quality products and incorporating them into your routine, you can enhance the appearance and thickness of your hair. Remember to consult with a healthcare professional or dermatologist for personalized advice and recommendations based on your specific hair care needs.