60 Easy Family Goals That You Can Take Action Now
Family goals are the objectives or aims which you chose to achieve for your family. They are mutually agreed upon and built for all family individuals as a unit.
Are you planning to set realistic family goals that can be easily accomplished in 2021?
You have landed in the right place.
Why Is It Important to Set Family Goals?
According to research conducted by The University of Missouri Extension, the families who set up healthy family goals tend to be financially more stable than those who don't. The individuals of such families are more likely to follow their dreams.
The same research also indicated that the individual's ability to function the family is increased when they set family goals. They are more open in communication with each other if their personal goals clash with their shared family goals.
Here are some more reasons why you should do this
Strengthens the Family Bonding 
Setting goals together will translate goals into family values. You are laying the foundation for a strong family unit with increased harmony in relationships. Identifying family goals and values will bond each other more closely and make them more cooperative in achieving each other's individual goals.
Sets Role Model for Your Children
When your children participate in making family goals and work together to achieve them, you are setting great examples and impacting their lives. Through this process, your children develop positive behaviors and attitudes.
Most importantly, the goal setting is the first step toward strategic planning. It is a life skill, which will make your children better strategic planners in their practical life.
Gives a Direction to Your Family
One of the most significant benefits of working on family goals is that it saves you from wandering in the dark with no direction. No matter for kids or adults, all the family members are set to work toward achieving one aim.
Every Individual Feels Important
If the goals list is created based on everyone's ideas and suggestions, all your family members will improve self-worth because they will feel that their opinions are being heard. This concept of 'family" is promoted and everybody feels excited for reaching the set objectives.
Higher Personal Development
Various research studies have proved that when you are setting up individual goals or family goals, it leads to higher personal development. Living a purposeful life gives you a sense of satisfaction. Individuals who are participative in goal setting have more self-confidence. Because they believe that every outcome is a result of their level of effort in completing that task.
Setting family goals is significant for the overall success and satisfaction of a family, but before doing that, you should know what types of goals are available.
Types of Family Goals
There are various types of goals that you can think of like financial goals, relationship goals, vacation plans. BUT broadly, all these goals fall into two major categories.
Long Term Goals
Your long-term goals are extended up to more than one year. Such purposes may be like your child's education, planning a world tour, planning for going on vacation, saving for buying your dream car, and so on.
Short Term Goals
Short term goals are a more specific list you will deal with on a daily, weekly, or even monthly basis. The short-term goals are more like a road map to achieving your long-term ones.
These plans are more like spending quality time with family weekly, going for a movie night every month, having dinner together.
Different psychological studies show that families are more likely to set short term goals than long term goals. 
According to the Expectancy Theory of Motivation, 
"The individuals act in a certain way if the outcomes keep them motivated."
Edvin Locke in his Goal Setting Theory also states that
"Goal Setting is Essentially Linked to Task Performance. It States that Specific and Challenging Goals Along with Appropriate Feedback Contribute to Higher and Better Task Performance."

——Edwin Locke 
The irony is that long term goals sometimes may lead to demotivation. So, you should be building up long time goals on the foundation of short time goals. It will result in your higher motivation.
I would like to share some good examples of healthy family goals you can set right now this year 2021, and these are ACTION APPROVED.
Examples of Goals List:
Financial Goals
Clear out old debts one by one.
Sell things your family don't need anymore.
Look for discounts and deals while shopping.
Creat a family emergency fund.
Craft a budget for family fun and follow it.
Save for children's education.
Try a side hustle as a family unit to improve income.
Eat Healthier and Happier
Pay more attention to the nutrition label.
Select

 

healthy fats

 in family meals.
Cook dinners at home together.
Eat more whole-grain bread and cereals.
Drink a glass of water before a meal.
Never skip meals.
C.hoose fresh fruit.
Take care of added sugar.
Improved Relationships
A day with family without any gadget.
Do fun family activities as a family together.
Setup family time to share things interesting.
Get enrolled in classes together like cooking classes.
Visit your parents or extended family at least once a month.
Have storytime with your children every night.
Home Improvement Goals
Set up a day in a week for home cleaning.
Assign every individual a specific house chore.
Wear and tear of the house once a month.
Set up a home theatre for your family.
Improve the front garden together.
Psychological Goals
Having a day out where everyone can do anything of their own choice once a month.
GO for meditation at least once a month.
Listen to the personal goals of all family members.
Prefer the shared decision making.
Relaxation/ Recreational Goals
Plan a movie night out every two weeks.
Plan a vacation annually to new resorts or hill stations.
Take out time for a fun day of family.
Every month have a day when the lady of the house will do nothing. (A girl's ultimate dream)
Share Growth and Development Goals
Week up early.
Stop Procrastinating.
Get enrolled in courses together like self-defense .
Set a growth mindset among family members.
Develop family networks.
Everyone learns a new skill.
Enjoy family reading time.
"Set Your Goals High and Don't Stop until You Get There."

——Bo Jackson
Social Responsibility Goals
USE recyclable shopping bags.
Practice following public safety rules.
Volunteer in the community.
Separate an amount for charity every month.
Take public transportation as much as possible.
Save water.
Save electricity.
Improve Family Communication
Listen to others actively.
Share personal goals and support each other.
Listen to everyone's problems and then work together as a unit to cater to it.
Communicate more often by arranging family meetings once a week.
 Improve body language together.
Talk face to face.
Health Improvement Goals
Family outdoor games.
Daily workout together for 30 – 40 minutes.
Take a family walk after dinner at least three days a week.
Limit the screen time to 2 hours a day.
Set family hike weekly.
Final Words
A happy family is not the result of luck or chance, but it is made up of sheer determination and a lot of resolutions.
So, gear up to set your actionable goals with your family to live a more meaningful life! Which goal would you most like to make? Comment let me know.
What is the right time to start? Better sooner than later!
How to Use Kismia – The #1 Online Dating Site for Senior Women
As a senior woman, you might be reluctant to use online dating platforms because you are unsure whether you'll know how to use all the features they offer. It's fantastic that you chose Kismia. 
It's not only the best online dating site for senior women but also has a dedicated section for senior dating and is incredibly easy to use. Below you can find out how to use Kismia to meet like-minded individuals.
Create an account
Registering an account with Kismia is straightforward. You can use the official Kismia website or the dedicated Android or iOS app.
To register via the website, you must visit the online dating for senior women page. You only need to click the "Create a new account" button and provide your name, gender, and email address.
If you install the Kismia app on your smartphone, you need to open it and tap on the "Join Now" button. In addition to the information you need to provide when registering on the website, you must also provide a high-quality photo on mobile.
In either case, you will receive a verification email – open it and click the confirmation link. Now, you are ready to use Kismia.
Complete your profile
You must complete your profile to make the most of this online dating site for senior women. Complete profiles are more attractive to other members as they provide more information.
This step is easy to take. You only need to access your profile settings and add information such as age, height, education, habits, dating goals, what you enjoy, and so on.
Start browsing or searching for like-minded people
Kismia makes online dating with senior women straightforward. Once you've set up your account, you are ready to start looking for like-minded people. Using the website or app is pretty simple. You go to search and apply the filters you want to look for a perfect partner.
The app also allows you to chat with people that liked you back so you can get to know each other better and eventually go out on a date.
Conclusion
As you can see, using Kismia is easy, even if you've never been on a dating site for senior women. It takes no time and effort to create an account, complete your profile, and start meeting new singles in the area you want.
How Does Having Sex Help Maintain a Healthy Lifestyle?
Having sex can be a great way to maintain a healthy lifestyle. For example, having sex regularly helps lower your cortisol levels and decrease your risk of having cardiac events later in life. In addition, having sex with a regular partner can also be a great way to get a workout.
Sex reduces cortisol levels
A great way to lower cortisol levels and keep a healthy lifestyle is to have a little sex. The feel-good hormones released during sex include endorphins, which reduce stress and pain. These hormones also help alleviate symptoms of depression and anxiety.
Sex may also boost immune system function. The immune system protects you from bacteria, viruses, and other illnesses. When the body is healthy, it can fight off infections. A good night's sleep can also increase your immune defenses.
Having sex regularly is also an excellent way to boost your mood. Sex releases feel-good hormones, including oxytocin, which promotes happiness and well-being. Watching videos via Rabbits Reviews while having orgasms may also raise dopamine levels, a chemical known to elevate mood.
Sexually active women have a lower risk of cardiac events later in life
Compared with men, women are less likely to die of cardiovascular diseases, such as a heart attack or stroke, later in life. In addition, according to research published in the American Journal of Medicine, women who had sex more than once a week had lower risks of cardiovascular disease than those who did not have sex.
The study included 495 sexually active men and women aged 65 years or younger hospitalized for their first heart attack. The median follow-up period was 22 years. During that time, 211 participants died. The hazard ratio of death due to cardiovascular disease was 35% lower among those who maintained or increased their sexual activity.
Having sex is a good form of exercise
Whether you are in it for the high or just the thrill of the experience. It is a form of exercise that can provide similar health benefits as other forms of physical activity. It is also a lot more fun, especially if you do it with your significant other.
When we think of exercise, we usually imagine a sweaty session at the gym. However, the benefits of sex as exercise are more than just a few more calories burned. Sex also provides several physical benefits, including improved circulation and a more muscular immune system.
In addition to burning many calories, sex can also increase your libido. This is good, as a high libido is associated with increased self-esteem and pain resistance. In addition, a Scottish study suggests that sexual activity reduces blood pressure during stressful events.
Sex with a regular partner
Having sex with a regular partner can have numerous health benefits. This is because the body releases endorphins, your body's pain-relieving compounds.
It also helps to lower the body's cortisol levels. This is the primary stress hormone in the body. By reducing your cortisol, you'll be more relaxed. This will make you feel better, leading to better sleep.
Getting sex with a regular partner also helps to improve your memory. This is because sex helps to increase your blood flow and enhance the flow of glucose through your body.
A recent study found that people who engage in more sexual activity have a better immune system. This means they'll be able to better ward off colds and germs.
Afterglow from sex
Having sex may not be as commonplace as it once was, but it can still boost your relationship satisfaction and improve your well-being. A study from Florida State University suggests that the afterglow effect may be confirmed and protective for your marriage.
The afterglow effect is thought to come from releasing hormones, such as oxytocin, that help people bond and build trust. It may also come from interactions that occur outside the bedroom. However, the afterglow effect has yet to be studied in depth.
According to the study, oxytocin is the love hormone and may be responsible for the afterglow effect. However, it may be hard to gauge how much oxytocin is released during a sexual encounter.
Effects of menopause on sex
Among women, many changes occur during menopause. These changes can be both physical and emotional. They can have a significant impact on the quality of your life. Unfortunately, in some cases, they can also cause sexual dysfunction.
Physical changes may include the vagina being drier and less sensitive. In addition, the vaginal walls become thinner, which can increase friction during intercourse. Also, hormone levels drop, which can affect the vagina's sensitivity.
The clitoris may become less sensitive, increasing pain during sexual intercourse. Itching, burning, and swelling can also occur. If you suffer from any of these symptoms, talk with your doctor.
Hormone replacement therapy is a standard treatment for menopause symptoms. It can help reduce hot flashes and mild depression. The hormones may also increase blood flow to the vagina, improving sex performance.
Fun Ways to Immediately Spice Up Your Love Life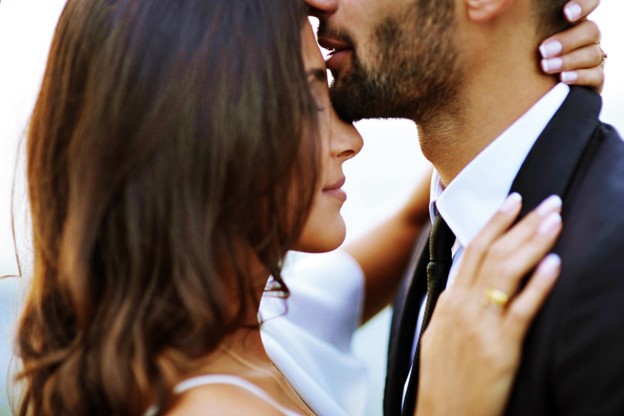 It's normal for long-term relationships and marriages to enter a stalled phase and fall into a routine. Lovemaking becomes rare, and all you do now is arguing who will take the trash out.
Spicing things from time to time can be a great way to boost your sex life and initiate intimacy. Let's not forget that it will boost your mood, and the increase in endorphins will positively affect your sleep, brain function, and emotions.
Making things fun in the bedroom doesn't have to be a challenge. With a couple of tips and tricks, you could easily spice things up and bring the passion back into your bedroom. So how can you make things interesting? Follow along to learn a couple of fun tricks and recommendations.
Try New Things
Now the first advice you would get is to try something new. Whether it's as simple as changing a position, adding a blindfold, or buying a new toy, it will undoubtedly add more excitement to the bedroom.
Also, you could enhance the foreplay and search for webcam models on cam sites and even try including a third person in your sex life. Of course, this would be virtual, so you could try both, with men and women, and see what works best. These models know how to ignite passion and give you the stimulus to spice things up.
Schedule Activities
If your schedules are hectic and you barely have time for each other, make it a habit to schedule a night at least once per week that will be dedicated just for the two of you. Spending time with your partner is one of the best things you could do to restore fun.
For example, you could have a date in your bedroom, with candles, a romantic dinner, and a hot bathtub.
The most important thing is to have fun together and do activities that you truly enjoy. As a matter of fact, it doesn't have to be a dinner in the bedroom, you could go to a tennis lesson, a hike, or try out a new restaurant you've always wanted to go to.
When you do such activities, you'll pay more attention to each other, which is a sort of foreplay. At the end of the date, you won't be able to take your hands off each other.
Communicate
Even though you might think communication is not that fun, it does wonders in the relationship. You'll be able to express your needs, fantasies, and expectations from your partner so that you are on the same page regarding your sex life.
Even if that means sending a provocative text in a playful and fun way to let know your partner that you're thinking about them. You could enhance their imagination by sending something hot and sexy and getting creative.
Another thing that will help your communication is expressing your fantasies. You could create a list of fantasies and exciting ideas you'd want to try out together. If you come up with something your partner is unwilling to do, you could remove it or put it in a "maybe" list for later revision. This will keep things hot and allows you to focus on the pleasure in the bedroom.
Pleasure Yourself
Pleasuring yourself in front of your partner will build intimacy since you'll allow them to see you enjoying yourself. Although it shows you in a state of vulnerability, your partner will be encouraged to feel closer to you and won't be able to wait enough to get you in bed.
For more adventurous couples, there is a spicier suggestion. You could purchase one of those remote toys that one partner inserts inside themselves, and the other has the remote control. You'll use this for extended foreplay or teasing to let your partner know what they'll expect when they get home.
Watch an Erotic Movie
Another fun way to spice things up is by watching an erotic movie. Instead of playing a porn video, it is a more couple-friendly way to help you get excited and closer.
And if you're way past this level, you could attend sex classes, sex conventions, or workshops where you'll get ideas for when you get home.
A sex class will open your mind to endless possibilities and a whole new experience in the bedroom. As a couple, you can learn about sex techniques, sex positions, props, toys, etc.
Have Fun!
Regardless of the method you use in the bedroom, at the end of the day, it's all about you and your partner having fun together. Don't feel pressured into being intimate at all costs, let it happen naturally for you.