74 Hippie Quotes to Help Bust Your Stress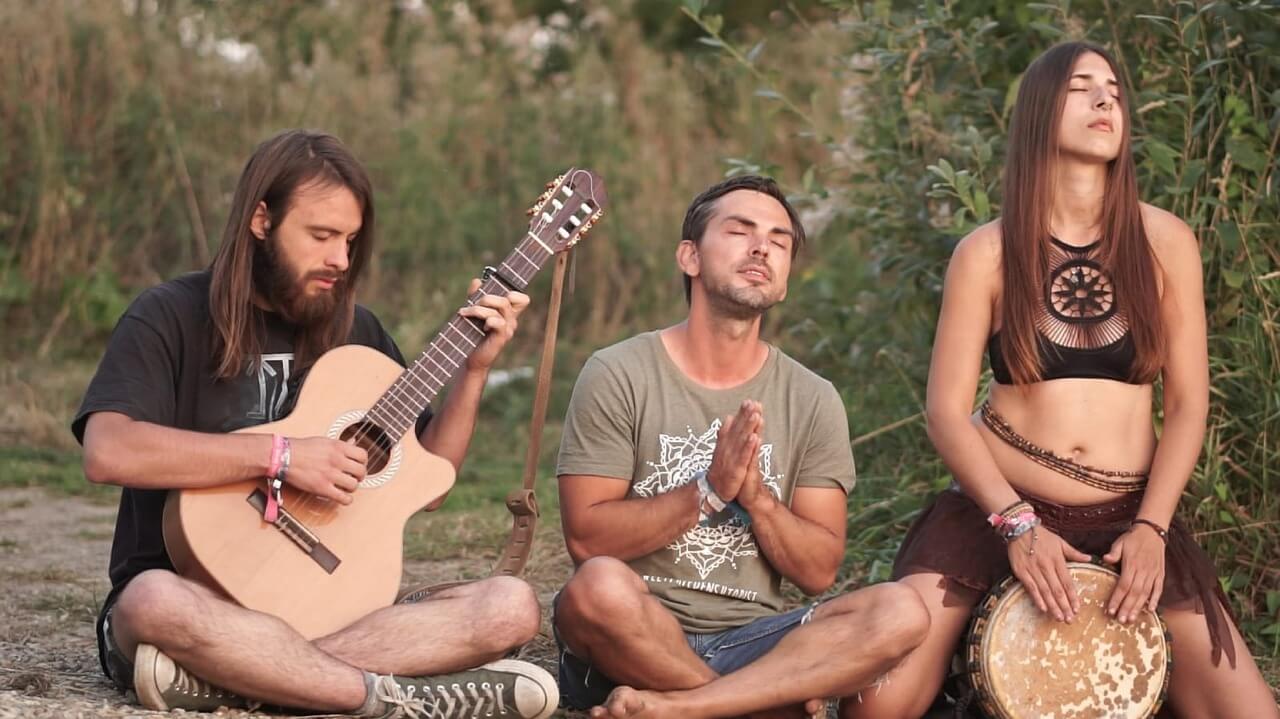 Social media is full of hippie quotes, but how many people actually know who the hippies are. Hippies are groups of people who believe in living life simply, lovingly, and as happily as they can.
Hippies travel a lot; they have a nomadic nature, just like their life, and live life to the fullest. These people are peace-loving, believe in friendship, and deject the norms and values of the society.
To date, hippies bring back nostalgic memories from the 1960s and 70s when the hippie movement started in America and rapidly spread across Britain and Canada.
Hippies always have fun, yet wise words to say, and their quotes are to treasure. Since hippies travel a lot, they have so many experiences that they have all their life lessons learned well!
Dig in to seek advice and learn lessons!
Cute and Funny Hippie Quotes
All good things are wild and free. -Henry David Thoreau
Make your weird light shine bright, so other weirdos know where to find you.
I'm one of those regular weird people. –Janis Joplin
Leave nothing but footprints, Kill nothing but time.
If I'm free, It's because I'm always running. –Jimi Hendrix
We are not given a good life or a bad life. We are given a life. It's up to us to make it good or bad. –Ward Foley
You belong among the wildflowers. –Tom Petty
To travel is to discover that everyone is wrong about other countries. –Aldous Huxley
Be groovy or leave. – Bob Dylan
I made such a mess of my life that it turned into an art. –Matt Baker
Why be rude when you can be nude.
I hate the word 'hippy.' I hate a lot of people and hippies don't do that. –Shannon Hoon
A funny concept the hippies have is that everyone around them is weird and not normal. They believe in enhancing their own weirdness to attract anyone else who feels different to make them a part of their group.
Hippies are harmless people, so anything they can possibly kill is time. They are freedom-loving, so they keep moving from place to place, which they call "running." They love being groovy and into the wilderness, letting life take its way. It is just the way they spend their time.
Hippies are not among the ones who hate others or keep grudges. If you have hated someone, read these hippie quotes and break the ice!
Hippie Quotes about Happiness
Being happy is what life is all about.
Doing what you like is freedom. Liking what you do is happiness.
With freedom, books, flowers, and the moon, who could not be happy? –Oscar Wilde
My business is to enjoy and have fun. And why not to, if in the end, everything will end, right? –Janis Joplin
The less you care, the happier you will be.
Knock on the door to my soul, and you will find an ageless hippie with a rock and roll heart and a never-ending hope for peace.
Happiness can be found even in the darkest of times if one only remembers to turn on the light.
Hippie is the one who embraces life to the fullest and promotes peace, love, and happiness.
If you smile at me, I will understand because that is something everyone everywhere does in the same language. –Jefferson Airplane
Let your smile change the world. Not the world change your smile.
If there were in the world today any large number of people who desired their own happiness more than they desired the unhappiness of others, we could have a paradise in a few years. –Bertrand Russell
The secret to a successful life is happiness. It is about doing what you like, living a free life where others do not dictate you.
If you live close to nature, happiness can be found in the smallest things like wildflowers, good books, the smell of rain, and the moon.
Smile is a universal language; give it to anyone around you, and they will instantly feel better. Your smile can change the world and bring a moment of joy to someone's bad day.
Hippies believe that each individual should make themselves happy rather than conspiring to make others unhappy.  These hippie happy quotes will definitely help you feel content and help you let go of resentments.
Inspirational Hippie Quotes about Freedom and Peace
If someone thinks that love and peace are cliche and must have been left behind in the sixties, that's his problem. Love and peace are eternal. –John Lenon
Moondust in your lungs, stars in your eyes, you are a child of the cosmos, a ruler of the skies.
The human spirit needs places where nature has not been rearranged by the hand of man.
As with most revolutions, the counter culture's call for total freedom quality turned into a demand for total control. –Roger Kimball
I hope that the days come easy, and the moments pass slow, And each road leads you where you want to go. –Rascal Flatts
Maybe they had it right in the 60s. Love, peace, good music, sex, community, bare feet, no bras, and weed. Sounds better than superficial, consumer-driven chaos that has become our norm. –Brooke Hampton
If everyone demanded peace instead of another television set, then there'd be peace. –John Lennon
Their nineteen-sixties with the flowers in the guns and their summers of love, as if all we'd had was winter, all we'd had was rations. Just very good at keeping quiet is what we were. We had to be. It was the way—them with their jet-age. –Ali Smith
Understand that you own nothing, everything that surrounds you is temporary; only the love in your heart will last forever.
When you find peace within yourself, you become the kind of person who can live at peace with others.
Are you looking for inspirational quotes? Read through these simple yet wise words said by hippies, musicians and other famous writers who believe in freedom and peace for all.
Maybe the hippie movement opened everyone's eyes to the norm, which was to feel happy and free compared to the consumer-driven chaos we live in today.
We need to understand the fact that nothing in this world is permanent; we all have a mortal life in which peace and freedom should be prioritized. In the end, only love stays in the heart, and every other feeling fades away.
It is essential to discover your inner peace because once you come across that, you eventually learn to make peace with others around you as well!
Hippie Saying about Life and Love
When the power of love overcomes the love of power, the world will know peace. –Jimi Hendrix
Do you want me to tell you something really subversive? Love is everything it's cracked up to be. That's why people are so cynical about it. It really is worth fighting for, being brave for, risking everything for, and the trouble is, if you don't risk anything, you risk even more. – Erica Jong
If you have to choose between kind and being right, choose being kind and you will always be right.
Don't change so people will like you. Be yourself, and the right people will love you.
You are free as the wind, and you don't like following rules. You're open-minded and nonjudgemental, You're neither a leader nor a follower, You're your own blissful path. You believe that people should love more and hate less. It's really that simple.
Emancipate yourself from mental slavery, none but ourselves can free our mind. –Bob Marley
We can change the world, rearrange the world. It's dying –if you believe in justice. It's dying –if you believe in freedom. It's dying – let a man live his own life. It's dying –rules and regulations, who need them. Open up the door. –Crosby, Still and Nash
Your naked body should only belong to those who fall in love with your naked soul.
I aspire to be a giver. A giver of love, a giver of good vibes, and a giver of strength. –Bryant McGill
There is no life without love with it, and your life is not complete unless you have felt the true element of happiness. We have restrained our wishes, we are scared to free fall in love or live life to the fullest. Don't forget, you are free like the wind, and any rules do not bound you.
People should grow the feeling of love and get rid of the feeling of hatred. If you love someone, make sure they love you, not for your body but your soul. A youthful body ages with time, but a beautiful soul keeps you going for a lifetime.
Be a giver of hope, love, and good vibes. Help people out, help them out of their problems, and provide the support they are looking for. Be the light that shows the right way!
Hippy Quotes about Friendship
True friends are like bright sunflowers that never fade away, even over distance and time.
Friendship is constant in all other things, Save in the office and affairs of love. Turn up. All I know is turn up. Smokin like a hippie, I swear all I do is burn up.
We all need more hippie friends. People who charge their crystals under the moon, use coconut oil for everything, prefer wild hair and bare feet, have an essential oil or herb for every complaint, and love to talk about weird shit. –Brooke Hampton
Friendship isn't about who you've known the longest. It's all about who walked into your life, said: "I'm here for you and proved it."
Surround yourself with people who make you hungry for life, touch your heart, and nourish your soul. –Kimberly Moore
We do not make friends; we recognize them. – G. Henrichs
Learn to reject a friendship, or rather the dream of friendship. To want friendship is a great fault. Friendship ought to be a gratuitous joy, like the joys afforded by art, or life (like aesthetic joys). I must refuse it in order to be worthy to receive it. –Simone Weil
The free soul is rare, but you know it when you see it – basically because you feel good, very good when you are near or with them." – Charles Bukowski
The only people for me are the mad ones, the ones who are mad to live, mad to talk, mad to be saved, desirous of everything at the same time,  the ones who never yawn or say a commonplace thing, but burn, burn, burn like fabulous yellow roman candles exploding like spiders across the stars and in the middle you see the blue center light pop and everybody goes "awww." – Jack Kerouac
Cause you're alive my friend, so let's get high my friend.
Everyone needs a friend who is kinda hippie and kinda bitchy.
Good friendships can last forever! That one friend who can make you feel like a hippie and bitchy, make you have fun, and feel good is to cherish for life! True friendships are not about who stayed with you the longest. It is about who was there when you needed their support the most.
Having a free soul is a true blessing, but having soulful friends can help you make great memories. You feel good with them, you feel alive, and when you are with them, all the worries seem to have vanished!
Never let go of good friends; they are very rare.
Short Hippie Quotes
The time you enjoy wasting is not wasted. –Bertrand Russel
We're the one with messy hair, dirty mind, and that wild sparkle in our eyes.
Love yourself from inside out.
Let us dance in the sun, wearing wildflowers in our hair.
My friend, a Sufi, is a person who lives in the present moment. Tomorrow isn't part of our library. –Paulo Coehlo
When you do things from your soul, you feel a river of joy within you. –Rumi
You're either on the bus or off the bus. –Ken Kesey
There ain't no rust on the happiness bus.
Walk as if you are kissing the earth with your feet. –Thich Nhat Hanh
Be the moon and inspire people even if you are far from full. – K. Tolnoe
To live is the rarest thing in the world, most people just exist. –Oscar Wilde
When you are feeling low or just want to read something fun yet inspirational, go over these short hippie quotes! Learn to love yourself, for who you are, you don't need to be like anyone else in the world but yourself.
Feel the fresh air, feel the freedom, let your soul free. Don't just exist in the world, live your life, do what you always wanted to do. The time you spend enjoying is never wasted, you will just feel a river of joy at the end and you will thank yourself for it later!
Hippie Captions for Instagram Sharing
Whenever you find yourself on the side of the majority, it's time to pause and reflect. –Mark Twain
Don't ask her why she wants to be free. She'll tell you it's the only way to be. –Rolling stones, Ruby Tuesday
Yes, hippie can mean that you were a free spirit from 1965 to 1975. It can also mean that you love life and believe in peace, love, and music at any age.
I'm not the black sheep; I'm the tie-dyed one. –Mimisez
I'd rather wear flowers in my hair than diamonds around my neck.
I am a flower child with a rock and roll heart.
You must learn a new way to think before you can master a new way to be.
What if I fall? Oh darling, But what if you fly?
May the flowers remind us why the rain was necessary. –Xan Oku
And those who were seen dancing were thought to be insane by those who could not hear the music. –Friedrich Nietzche
Instagram is a platform through which you can spread positivity and focus people's attention on the importance of having a free spirit. Hippie quotes can make amazing, attention-grabbing captions for pictures! You can help people escape the work trance they are in. 
These quotes are wise and funny at the same time. Most of them have lovely messages as well! Try these on your Instagram posts! 
Conclusion
These hippie quotes are stress busters! At times, we feel like there are walls all around us, which we can't break free from, but these quotes will make you feel like those walls are coming down! 
Be who you are, let loose of yourself, love others, and don't wish bad for anyone. Cherish the life you have and don't bind yourself to rules and regulations. Be the light, and don't be a source of disappointment for anyone. Live and let live! Life is too short to keep grudges.
10 Tips for Raising a Healthy and Happy Child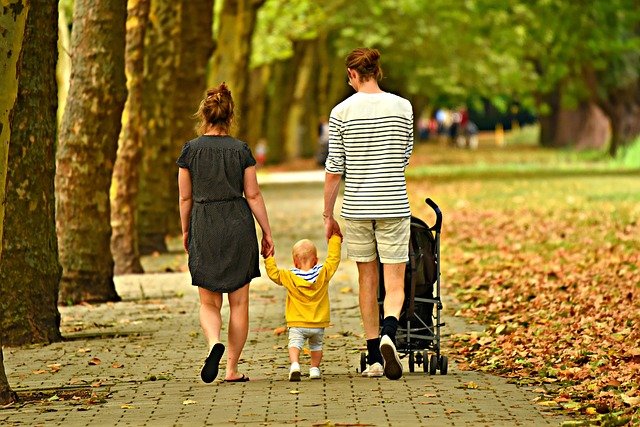 Raising a healthy and happy child is one of your biggest goals as parents. You want to ensure that your children grow up healthy, confident, and resilient individuals who can navigate life's challenges. However, with so much conflicting advice, figuring out where to start can take time.

From providing a nutritious diet and encouraging physical activity to fostering emotional intelligence and building strong relationships, these tips will give you a solid foundation for raising a well-rounded child. With a little effort and dedication, you can help your child develop the skills and habits they need to thrive and become the best version of themselves. Below are tips on raising a healthy and happy child:
Celebrate Milestones
Every child develops at their own pace, and it's important to celebrate the milestones they reach, no matter how big or small. Creating a positive environment where your child feels supported will help them thrive. Acknowledge their small achievements in school, sports, or other activities. You can also ensure their successes are recognized by giving them praise, gifts, or just a hug. Celebrating milestones will give your child the confidence and motivation to work towards their goals.
If they need to catch up on certain milestones, it's essential to be understanding and not push them too hard. Work with your child and their teachers or coaches to develop a plan for achieving success. A pediatrician or other medical professional can also help if you are concerned about your child's development.
Build Strong Relationships
Strong relationships are essential for a child's development. When children feel connected and valued, they're more likely to be happy and successful in life. Encourage your child to build relationships with people of all ages inside and outside the family. This could range from spending time with friends at school or playing with cousins during family gatherings. Ensure you also provide an environment where your child can express their feelings and be heard without fear of judgment or criticism.
It would be best if you also made time for family dinners, game nights, and other activities that help foster positive relationships within the family. This will allow everyone to connect on a deeper level while having fun. Being part of a robust and supportive family is one of the most critical foundations to help a child thrive. Ensure your family has strong bonds with each other so your kids can feel loved and accepted as they grow up.
Allow Them to Enjoy the Outdoors
Fresh air and physical activity can do wonders for a child's mental and physical health. Encourage your children to play outdoors or take them on outdoor activities such as hikes, bike rides, or nature walks. Not only will this help them get the exercise they need, but it will also allow them to connect with nature while exploring the world around them.
Drives to the park, beach, or nature preserve are also great family bonding experiences. You can also use these outings to teach your children about the environment and how important it is to take care of it.
When spending time outside, provide a comfortable and safe environment. Bring sunscreen, hats, and protective clothing as needed if you're heading to a park. Invest in accessories like car seats for younger children to ensure their safety when riding in the car. The safest toddler seats should be comfortable and have a harness that can be adjusted to fit your child's size. When choosing one, look for products that have undergone extensive testing to ensure they meet the highest safety standards.
Encourage Physical Activity
Physical activity is essential for your child's physical and emotional well-being. Encourage your children to get outside and stay active however they like best. This could be playing a sport, walking, or just running around the backyard with their friends.
Getting enough exercise will help them develop strong bones and muscles, boost their immune system, and allow them to blow off steam. It's also essential to ensure your children have the right equipment and clothing for physical activity to stay safe while having fun. Encouraging your child to be active from an early age will help instill healthy habits that will last a lifetime.
Show Unconditional Love
Showing unconditional love is one of the most important things you can do for your children. Let them know that regardless of what life throws at them, they will always have a safe place to come home to. This doesn't mean you have to agree with every decision they make, but it does mean that you're always in their corner and will have a listening ear if needed. Encourage their efforts and offer constructive criticism when necessary but make sure they feel loved no matter what.
It's also essential to make sure your children feel secure and safe. Establish routines that create a sense of security and comfort. For example, reading bedtime stories or taking regular family trips are great ways to strengthen the bond with your children while providing them with stability.  Showing your affection and appreciation for your children will not only make them feel secure, but will also help build their self-confidence to explore new opportunities with courage and enthusiasm. A loving home environment is essential to helping kids reach their full potential.
Provide a Nutritious Diet
Proper nutrition is essential for your child's physical and cognitive development. Provide your children with a balanced diet that includes fruits, vegetables, whole grains, and lean proteins. Always encourage them to try new foods and limit processed snacks as much as possible.
Also, remember the importance of hydration. Ensure your children drink enough water throughout the day to stay hydrated and energized.
You can also use food as a way to bond with your child. Take them on grocery shopping trips and involve them in meal planning. This will help them learn the importance of healthy nutrition while allowing them to spend quality time together. Supplements can also benefit certain age groups, so talk to your family doctor about what's best for your child.
Foster Emotional Intelligence
Emotional intelligence (EQ) is a set of skills that helps children recognize and manage their emotions and those of other people. It's an integral part of child development and can help children build strong relationships with others, leading to tremendous success in life.

To foster emotional intelligence, start by teaching your children about the different types of feelings and how to express them appropriately. Help them understand why they feel a certain way and talk to them about ways they can respond to their emotions in healthy, constructive ways. Provide a safe environment for your child to express their feelings without fear of judgment or criticism.
It's essential to practice what you preach. You can model emotional intelligence for your child by recognizing and healthily expressing your emotions. This will help them take cues from you on how to cope with life's ups and downs.
Foster Optimism and Positivity
A positive outlook on life is essential for your child's emotional well-being. Focus on the good and encourage your child to think positively about themselves and their abilities. Talk with them about the importance of resilience, optimism, and gratitude daily. This will help them develop more optimistic thinking patterns as they grow up.
You can also teach your child to reframe negative thoughts and develop healthier coping strategies. Provide them with resources, such as books or articles, to help them learn more about self-care and positive thinking. Making it a habit to foster an optimistic outlook in your home will help your child build solid emotional foundations for the future. You can also practice what you preach by ensuring your attitude is upbeat. Modeling optimism and positivity will show your child the power of having a good mindset.
Be Wary of Stress and Anxiety
Stress and anxiety can have a significant impact on your child's development. Knowing the signs and symptoms is vital to provide support when needed. Encourage your child to talk about their feelings and address any worries. Ensure they know expressing their emotions is okay and you're always there to listen. You can also help them develop healthy coping mechanisms for managing stress, such as deep breathing exercises or going for a walk. By helping your child understand and manage their anxiety, you can ensure they have the tools to tackle life's obstacles healthily and productively.
Encourage Open Communication
Open communication is vital to raising healthy and happy children. Encouraging honest dialogue between you and your child will help them develop their voice and foster a trusting relationship. Set aside time daily to talk with your child about anything from school, friends, and hobbies to personal problems or worries. Create an environment where they feel comfortable expressing themselves without fear of judgment or criticism.
Ask questions instead of telling them what to do. This shows your child that you listen and genuinely care about their opinions. When they feel heard, they'll be more likely to open up to you and confide in you when needed. If your child struggles to open up, consider different activities like walking or playing a game. These more relaxed environments may make it easier for them to communicate with you.
Parenting is a challenging but rewarding job. The tips above will help you provide your child with the best care possible. Creating a safe and supportive home environment ensures your child has the tools they need to reach their full potential and, most importantly, have lots of fun along the way.
Best Tips for Choosing Custom Bags for Individual and Corporate Uses
Everyone has seen different individuals wearing custom bags. Students use them to transport their school supplies, and office workers use them to carry their workplace supplies. Shoppers regularly transport their purchases from markets and shopping centres in custom bags. These are just a few applications for custom bags. 
There are many different kinds of custom bags available like those from RocketBags custom bags and other reliable suppliers. These include custom conference bags, custom backpacks, custom totes, custom laptop bags, and custom cooler bags. With such a wide range of options, how do you select the best one for you and your company? This piece will give you the best tips for selecting custom bags for both personal and professional uses.
Tips for Selecting Custom Bags for Personal and Professional Uses
The best tips are provided in this section on how to choose the ideal custom bags for both personal and professional uses. Let's look at them now.
1. Establish your needs
Evaluating your needs for custom bags is the first step in selecting the best ones for your situation, whether personal or professional. Needs change. As a result, consider the kind of need that is the most pressing first. For instance, among many other things, there are requirements for marketing, raising awareness, souvenirs, and shopping bags. Each of these needs has unique specifications and standards. Because of this, be sure to begin your adventure by first identifying your needs for custom bags.
2. Conduct research
You may be wondering why you should conduct research, right? Yes, you must conduct research into the needs you have for custom bags. For instance, if you want custom bags for marketing purposes, you must study businesses that use custom bags for marketing. To see the variety of bags they use is the primary goal of this research. You can do this by conducting a comparative market analysis, or even better, you should visit a top bag manufacturer to obtain guidance from industry experts on the best custom bags to use for marketing.
3. Consider your budget for custom bags
You should first consider your budget after doing research on the different types of custom bags used for needs similar to yours. You will have found at least two, if not more, different custom bag types used for similar purposes to your own. You then should consider your budget while weighing these choices. Choose the option that falls within your price range to avoid debt.
4. Select a bag manufacturer
Every community has a large number of bag manufacturers. The only thing left to do is select a bag maker. The degree of professionalism, customer support, reputation, project completion time, location, and service quality are things to look out for in a bag manufacturer. You can learn more about all of these things by visiting their websites and social media profiles and reading comments left by other users. You can ask questions in person as well. You will get guidance from your findings.
Conclusion
The advice provided in this piece is crucial if you want the best custom bags for your requirements. Once you order and start using custom bags, you will immediately enjoy all of the marketing, utility, and value advantages. 
An Overview of NFL Draft Preparation: Factors Considered When Selecting Players
The National Football League (NFL) currently has some of the most incredible talents in American football history. From legends such as Tom Brady to new talents such as Kyle Hamilton and Kayvon Thibodeaux, these stars give fans and bettors their money's worth.
Seasoned punters know that the best team is the one with the most capable players. While the NFL gives bettors fresh football talent every year, legit sportsbooks such as BetDSI make their wagers worth it. Teammates are vital to a team's success, and it's essential that NFL teams carefully pick the player who will stick with them through the season.
Player selection requires preparation, and this article will discuss six factors that NFL teams consider before picking a player in the NFL Draft.
How NFL Teams Prepare for the Annual Draft
Before the NFL introduced the Draft in 1936, teams had a full-out bid on fresh players with potential, and whichever team the player signed with got the goodies to themselves. This gave immense power to the rich teams, leaving the weak ones weak. The Draft changed it all. Now, teams undergo organized preparation to balance out their playing power, including the following.
Scouting
At the end of every season, each team will set out to discover promising players, identify potential Draft picks, and recruit them to professional football. These scouts attend college games, watch practice tapes and game films, and conduct interviews with players and their coaches to gather information and evaluate their skills. Some other places that scouts can evaluate players include:
Combine: The NFL Scouting Combine is an annual week-long event where college players perform physical and mental tests before NFL coaches and scouts. At this event, coaches and scouts evaluate players' athleticism, strength, speed and football IQ.
Pro Days: Pro Days are where scouts, executives and coaches can watch NFL prospects perform workout drills. The workouts display players' strengths and weaknesses regarding on-field fluidity, allowing scouts to decide which player fits their team and which doesn't.
Mock Drafts
Mock Drafts are simulations of the actual Draft. A team may divide itself into sections to represent NFL teams and practice the process of player selection based on the projected availability of players and the team's perceived need. Mock Drafts help teams evaluate potential Draft strategies and scenarios. It also helps them identify and address loopholes in their Draft plans, such as overvaluing or undervaluing certain positions.
Player Trades
Teams may trade players with others to move up or down the Draft order and manage their financial budgets by exchanging expensive players with less expensive ones. They can even trade picks to target their desired player or accumulate more picks in later rounds.
Six Factors that NFL Teams Consider When Selecting Players
Preparation is vital to successful Draft picks, but what the players can offer their team matters. Here are six factors that NFL teams consider when selecting players.
Physical Abilities
Each position in football requires specific physical attributes that make their play phenomenal. For instance, while quarterbacks should have arm strength, footwork and quick decision-making skills, tight ends should have a bigger size, excellent hand control, and fluidity to block and catch passes. Teams prioritize players who have the physical attributes necessary to succeed in their position.
Performance History
Every professional player would have played in high school or college. Teams observe their past performance, including significant wins, teamwork and weaknesses, to gauge how well they will perform in professional football.
Character
NFL teams are interested in team-oriented, hardworking players with a strong work ethic. Nobody likes unmotivated players with zero capacity for teamwork, making character checks a priority for most NFL teams. A player's character can be evaluated through interviews, a background check, and interactions with their coaches and teammates.
Injuries
While injuries are unfortunate, they play a significant role in the efficiency of players. Teams will observe the severity of past injuries, how long the player was out for, and if the player has undergone full recovery before they draft them.
Positional Needs
Physical abilities and character checks pale in comparison to the team's needs. NFL teams may prioritize certain positions based on their need. For instance, a team that needs a quarterback won't pick a tight ends, even if they have the best hand control.
Compatibility with Team Culture
NFL teams will also prioritize players with personalities and values that align with the team's philosophy and approach to football. During Draft picks, teams will consider how players fit into their unique culture and values. For example, a team that values natural leaders might draft players with track records of being captains or team leaders in high school or college.
Conclusion
The drafting process is complex and usually determines the teams' performance in the coming season, which is why they need to select players who sync with them. Ultimately, the success of the Draft depends on how well teams can evaluate and choose the right players to fit their needs and build a winning team.