The Best 12 Job Search Apps to Find a Perfect Job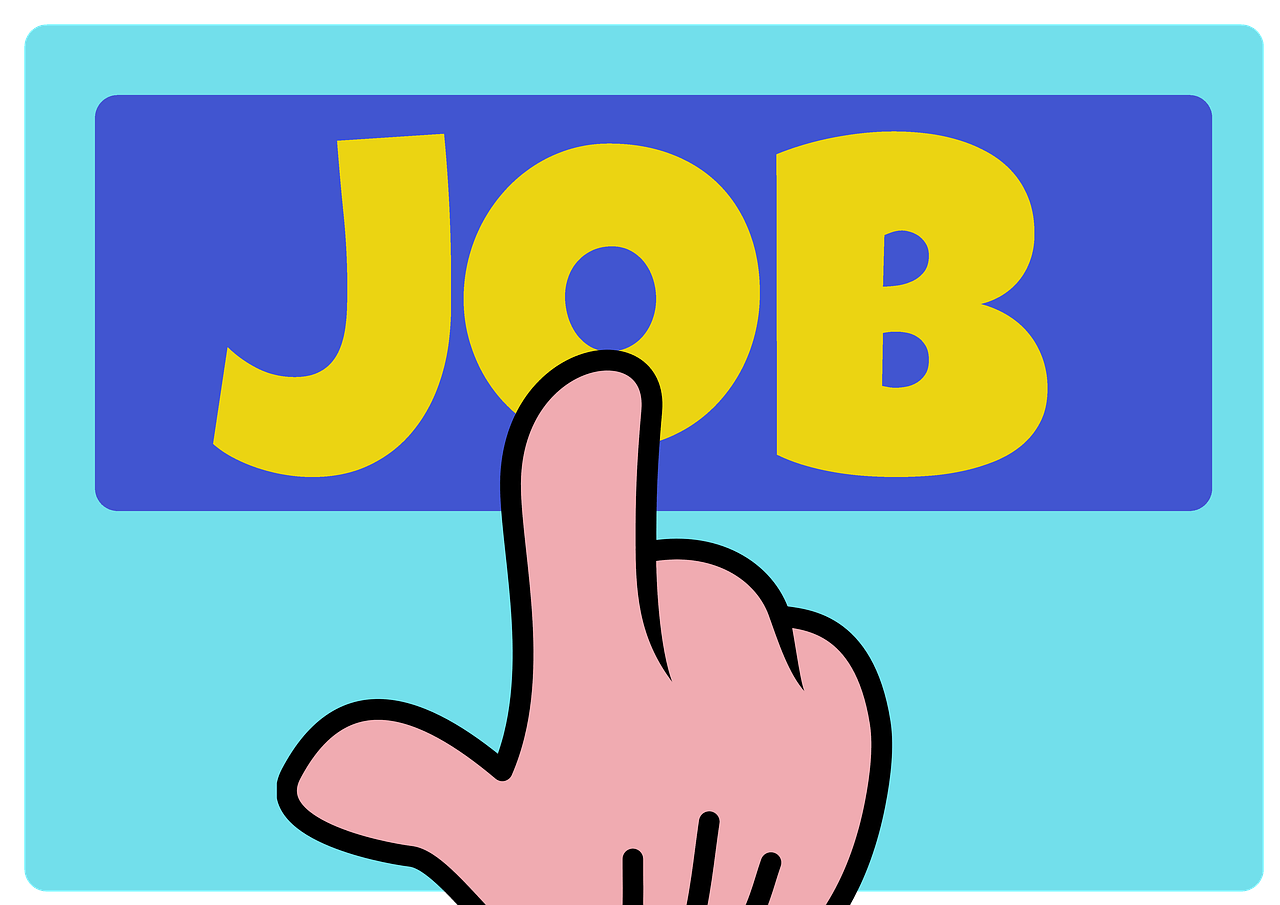 If you are looking for the best job search apps that will land you a job in a matter of days (even at prestigious debt collection companies), you are in the right place. Seeking a job has become incredibly hard when you are restricted at home and unable to be out and about. The destruction of Covid19 has caused hundreds of people to go jobless, resulting in an outrageous amount of job seekers.
The good news is that you can now use job finder apps and look for jobs that match your qualification and expertise. Hundreds of people daily use these mobile apps for job hunting.  In parallel, in the process of searching for the best vacancy, do not forget to think about a resume. Your resume affects the successful employment! If you don't know how to write it correctly, then cheap resume writing services will be a great solution for you. Below is a list of the best 12 job searching apps that are popular and most likely to land you a job.
1. Glassdoor
Glassdoor's mobile application has millions of registered users which signify its popularity. You can search for your required field jobs from its listings.
The mobile app of Glassdoor is straightforward to navigate as it lets you upload your resume and send it by just a swipe.
You can also get notified of every job vacancy posted by companies by enabling the push notification option.
2. LinkedIn
You must be familiar with LinkedIn as a social connecting website for employers and companies but it's also one of the best mobile apps for job hunting.
All you have to do is to make a profile on the LinkedIn mobile application with updated credentials of qualification and experience. You can also get a premium account on LinkedIn to get visible to maximum recruiters.
3. CareerBuilder
CareerBuilder mobile app is quite popular due to its advanced feature of targeted job hunting. With CareerBuilder, you can search for a job in your selected area by selecting your location and narrowing your search to your nearest location.
You can comb through the job listings and apply for the one that is according to your specifications. You can select a minimum salary bracket to see only filtered search results.
4. SnagAjob
This job seeking mobile app comes with some interesting features that make it different from others. You can make up your profile on SnagAjob and along with a resume, you can also upload a short video introduction.
This is a great feature for employers to get a quick insight into potential employees. They get to see the candidates in real-time and access, whether they will be suitable for the job or not. You can also search for part-time or full-time job opportunities.
5. Indeed
Indeed is one of the top-rated job searching app and a huge favorite of recruiters. This mobile app works very efficiently and puts forth the job postings related to your profile.
You can also enable features such as alerts when new vacancies pop up, and you can also send personalized messages to employers along with your resume.
It is quite a popular job searching app that provides services in almost 60 countries, with millions of registered users and hundreds of companies affiliated with them.
6. Monster
This mobile app is not your contemporary job searching up, it is for people who want to do maximum work in minimum time. You do not have to search through hundreds of job listings in the monster.
All you have to do is to create your profile with your qualifications, education, and experience, you can also mention your expected salary and fields of interest. From here on all, you have to do is to swipe right for applying for a job and swipe left for ignoring it.
7. ZipRecruiter
ZipRecruiter job searching app is popular because of features that make job search an easy task. You can set personalized criteria by applying filters such as location, expected salary, job title, the field of interest and post.
ZipRecruiter lets you apply for a job from within the app, which saves a lot of time. It makes job hunting seem easy for beginners as the mobile app is easy to navigate and browse.    
8. LinkUp
This mobile app works on the basic principle of providing verified job opportunities to job seekers. They work with a whopping 30,000 companies that post hundreds of job posting daily.
They update their job board with listings of jobs, notifying you every time your selected category's job pops up.
LinkUp lets you save and mark jobs that may interest you, you can also set alerts if your favorite company posts a vacancy. Linkup's job database is updated daily with new listings and vacancies.
Not available for android
9. FlexJobs
FlexJobs is best for people looking for part-time and freelancing remote jobs. You can browse jobs from 50 categories and select the one that you fancy. This mobile is highly recommended for freelancers and part-time job seekers.
FlexJobs job board is updated regularly with hundreds of freelancing, remote, and part-time jobs perfect for beginners.
10. CityHour
CityHour is a social networking site that is used for building business relations. Business professionals use this app to network with companies, hiring managers and company heads.
The opportunities on CityHour are countless, you can explore new job postings, pitch your start-up idea to company heads, hire new emerging talent, or talk to a potential business partner by meeting them nearby.
You can interlink your LinkedIn profile with CityHour to give your profile more meaning and purpose. You can meet like-minded business-driven people and discuss your mutual interests and ideas.
11. Robert Half
This job searching app makes your job hunting stress free and easy. Robert Half lets you browse through hundreds of job postings that match your expertise.
You can look for full-time, part-time, and managerial positions on this app. This app has a large number of recruiters registered with them that are always on the hunt for talent.
You can build your profile, browse jobs, send job applications, and track your application status all through Robert Half mobile application.
12. Dice
This mobile app is specifically for people looking for tech-related jobs. They have an option of customized job searches and lets you apply to your required job within the app.
Dice is a great job searching platform for experienced experts who want to explore better job opportunities in their field.
Tech companies often look for new talent on Dice.
Ace Your Job Search
You can get your dream job by downloading mobile searching apps. You have to select the app that matches your requirements and specifications. You have to be mindful of your job hunting and do some research on looking for a job like an expert.
Get your resume made and checked by a professional, try to include your resume's achievements and skills to give a good impression.
Always narrow your job searches with specifications such as location, salary, job title, experience, and skills.  While making a profile on a mobile app, take your time and do not enter the wrong credential in haste.
Carefully enter all credentials without any ambiguity, so that recruiters and hiring managers are clear with where you stand.
Never get demotivated when your job hunting does not get fruitful, great things take time. You may observe a delay in getting your dream job, but you will get it eventually if you do it with determination.
Five Things Employees Look for in a Job Role
The world of work has been changing lately. While technological developments and paradigm shifts in business models have changed the landscape of work globally, workers both globally and nationally have found their worth and their voice. Despite the rise of AI and automation, the worker is worth more than ever, and some businesses are struggling as a result. What is it that employees look for in a role today, and how might a business adopt them to improve their own employee turnover?
Flexibility
One of the most important factors to workers today is flexibility. This has been borne out by the runaway popularity of remote and hybrid working schemes, which were introduced as a result of the coronavirus pandemic in 2020. With businesses demonstrating that remote work is possible without impacting productivity, more workers today expect accommodations for remote work as a standard part of their contract.
Stability
Stability is another major factor that employees bear in mind when considering a role. It can appear in two distinct ways: a comfortable wage, and guaranteed job security. Offering a competitive wage means employees can worry less about their living standards or future, allowing them to settle into their role. A robust development pipeline and internal career trajectory can also show employees that staying would be to their benefit.
Benefits
Salary alone is not enough to entice applicants to a job today, though. It is also necessary for a role to offer a number of competitive perks and benefits in order to sweeten the deal. These can range from small perks to major additions. On the smaller side, healthcare workers might get a Nandos NHS discount as a small token; on the more essential side, workers might get offered private healthcare coverage for themselves and their family.
Trust
Trust as a factor touches on the company culture within and office or department, and the management style of both middle and executive managers. If an employee feels micromanaged by their line manager or any superior, they are less likely to feel trusted in their role, and more likely to look for somewhere that is a better fit. A conversational management style and a transparent structure for departments can go a long way to demonstrating trust.
Shared Values
This last factor is one that has gained prescience in recent years, as employees seek to match their personal values with their career trajectory. Social justice and good causes can form interstitial parts of an employee's identity, and in an age where information is more readily available than ever, workers are able to see the impacts a business has outside of its secondary role as 'job-giver'.
With a principled workforce unwilling to tacitly lend credence to damaging acts or activities – key focuses at present being the climate crisis and rising racial tensions -, individual job-seekers are seeking roles where their values are shared by their prospective employer. This is both to pressure organisations into adopting those values, and to ensure that their own are not being compromised in their professional lives.
Tow Truck Training: 5 Tips to Select the Right Course and What Can You Expect
If you are looking for a career in the tow truck industry, selecting the right training course is crucial. Many different schools and programs are available, so it can be challenging to decide which one is right for you.
This blog post will get five tips for selecting the right tow truck training course. Read ahead to know what you can expect from these courses and how they can help you start your career in this field.
What Does It Entail?
If you're interested in becoming a tow truck driver, you'll need to complete a training program. The programs are typically offered at community colleges or technical schools. During the training, you'll learn how to operate a tow truck safely and secure and transport vehicles properly.
You'll learn about State and Federal Regulations governing the industry. Upon completing the training program, you'll be prepared to take the state-licensed exam and begin your career immediately.
Types of Training Programs Available
There are many different types of tow trucking training programs available. Some are designed for those who already have experience in the industry, while others are meant for those new to the field.
The programs may cater to specific vehicles, such as those used in heavy-duty construction or logging. No matter your experience level or desired type of truck, there is a course that helps you get the skills you need to succeed.
Similarly, some programs may last only a few days, while others may span several weeks or months. The length of the program will often depend on the type of truck you wish to operate and the level of experience you already have. Many programs will include classroom and hands-on instruction to give you the complete education possible.
Benefits of Joining Training Programs 
Tow trucking training programs offer many benefits for those seeking a career in the industry. Perhaps the most apparent benefit is learning from experienced drivers.
These programs provide an opportunity to learn the ins and outs of the job, from the proper way to hook up a vehicle to the safest way to transport it. In addition, the programs often offer their students access to a fleet of trucks to get real-world experience before they even start looking for a job.
And finally, they can help students network with other people in the industry, leading to better job opportunities.
Selecting the Right Training Program 
With so many different tow truck training programs available, it can be challenging to decide which one is right for you. Here are a few tips to help you select the right program:
Accredited by a Reputable Organization: Make sure the program you select is accredited by a reputable organization, such as the National Truck Equipment Association (NTEA).
Offers Classroom and Hands-On Instruction: Look for a program that offers classroom and hands-on instruction. It will ensure that you get a complete education.
Fits Your Schedule: Choose a program that fits your schedule. If you're working full-time, you'll need to find a program that offers evening or weekend classes.
Affordable: Make sure the program you select is affordable. There are many programs available, so be sure to shop around for the best price.
Length of the Program: Consider the length of the program. Some programs may last only a few days, while others may span several weeks or months. Choose a program that fits your needs and schedule.
What to Expect from Training Programs? 
Tow truck training programs are designed to give you the skills and knowledge you need to succeed in the tow truck industry. During the program, you'll learn about truck safety, vehicle loading and unloading, proper use of towing equipment like winches and straps, and defensive driving techniques.
How to Find Online Job: Options that Require Little or No Work Experience (that are truly fun!)
In today's world, earning money online has become increasingly popular. For many years, commuting to the office and going out to work was the only way to make a living. However, things changed with the evolution of technology, as this resulted in tehnological advancements that were embraced by many industries.
Working from home now has become extremely popular. Many companies have implemented hybrid and remote models so that employees can enjoy the flexibility to work from anywhere.
Here, we will discuss online jobs that require little to no experience to get started – and they can be fun as well!
These are jobs for absolute beginners as well, so if you have the right skill set but no prior work experience, we've got your back! So, let's see the different online jobs you can consider, and hopefully, we'll help you narrow down your choices when making applications.
OnlyFans
You don't need any special expertise or work experience to be part of the OnlyFans community. You just need to sign up on the platform, create the content and start connecting with your fans.
Even as an absolute beginner, you can earn pretty well. The living proof is the fact that even OnlyFans amateurs earn a lot on this platform by creating content and interacting with their fans.
So, don't worry if you lack social media experience or have very limited knowledge regarding the platform or the type of content you should post. All it takes is thorough research, a willingness to keep up with the latest social media trends, and a compelling niche to keep your fans interested and entertained.
Web Design
Working in the web design industry comes with some challenges. Having said that, even though you need a certain set of skills to start working as a web designer or web developer, you can land a job even without prior working experience.
If you've just finished college or a web development academy, but you have no work experience on your resume, start applying for small web design jobs online. You can then build a portfolio, and once you've created a portfolio, you can start applying for bigger projects.
The first step toward becoming a web developer is using coding boot camps to fast-track the learning process. The practical advantages of such boot camps are numerous, as you can:
Network with like-minded individuals
Expand your horizons
Work on your problem-solving skills
Improve your communication skills
As you continue diving deeper into the web development industry, you will need to choose a development specialization. The web development industry is categorized into:
Front-end development – pertaining to the "client-side" of the process, such as the design, layout, and functionality of the site
Back-end development – focuses on the "server-side" of the process, such as servers, hosting, networks, databases, and more
Full stack development – needs to have knowledge in both areas
But don't worry; you can choose a specialization and focus on one of these categories once you've started working in web development.
Content Writing
Content writing is another popular yet fun option where you can earn money online with little to no prior work experience. Let's get it clear from the beginning – you do need certain skills to be successful as a content writer, even if you don't have work experience.
Thus, if you're a self-motivated individual with a passion for creating content for the web, blogs, technical documents, reviews, advertisements, or scripts, this is the job for you.
Blogging
You don't need any particular experience to kick off your career as a blogger. If you have a topic area or a subject you're passionate about and would like to share it with others, you can start your own blog.
The most profitable blogs are those that provide value to the readers, so make sure you choose a relevant topic and create high-quality content. After you've created your blog, you can place ads on specialized blogs, promote the blog on various social media platforms, or even incorporate pay-per-click advertising.
According to Good Financial Cents, the best blogging niches are:
Investments
Cars and car repair services
Credit cars
Travel
Fashion
Real estate
Entertainment
As we mentioned earlier, make sure you choose a relevant topic that you are passionate about. This way, you can engage people and attract a larger number of visitors to your blog, which will turn your blog into a profit-generating one.
Advice to Get Started
All of these job opportunities require little to no prior experience to get started. Here are a couple of tips before you start applying for certain jobs:
Be persistent – do not even think of giving up
Make it happen – don't let all of that hard work you put into learning new skills go to waste
Keep hustling
This is your chance to generate a good income, so start applying!